Finally, the honeymoon. After all that stress from planning your wedding, it's time to turn your attention to the perfect honeymoon in Ireland.
Think of fairytale nights sleeping in a castle with your partner, seeing the rolling green hills of the Emerald Isle, and walking hand-in-hand through historic sites. If that sounds like the perfect scene, then this Ireland honeymoon guide is everything you need.
With this guide, you'll be able to put together the perfect Ireland honeymoon with a fairytale flair, from the best destinations to visit, places to stay, and things to do, we've got you and any kind of budget you're looking to spend, covered!
What Makes Ireland Perfect For A Honeymoon?
Although not a tropical getaway on a remote island that many honeymooners seek, Ireland is a perfect destination for those willing to trade sunshine for some far-wilder weather. But with some of the most beautiful countryside, sparkling coastlines, and rich history, this is a country charged with romance.
Discovering Ireland and all it has to offer is sure to be an enchanting romantic escape – like visiting the medieval stronghold of Blarney Castle, seeing the pastoral scenery in the remote Dingle Peninsula, and experiencing Dublin's legendary pub hub.
Due to it being so small, Ireland is easy to navigate and quick to explore, and its residents are welcoming of tourists. Just tell them you're newlyweds and they're sure to throw you a party!
Best Ireland Honeymoon Resorts, Hotels, and Other Stays
You can find a world of wonders not only in Emerald Isle's stunning landscape and bustling cities, but in the variety of hotels, resorts, and boutiques dotted throughout the country.
Experience history like never before with a stay in a centuries-old castle turned luxury hotel. No need for a regal cape and crown to stay here! Or maybe a simple boutique in Ireland's lush green countryside is more your style.
Whether you're looking for a quaint inn or an opulent castle to stay in on your Irish honeymoon, we've got you covered with the top 10 picks for the perfect romantic getaway!
Price per Night: $480-$3,000
Best For: Younger & older couples, on-site activities & dining
Availability: Easy to book
Tuck yourself away in this 800-year-old castle in County Mayo (Western Ireland), set on a 350-acre estate with ancient woodland, panoramic gardens, and a stunning emerald lake. As a completely revamped hotel with an on-site spa, billiards room, 6 restaurants and bars, and 83 traditional rooms and suites, you'd forget you're in a 13-century historic stronghold.
If all this grandeur is not in your budget, don't worry! Located on the same grounds is the Lodge at Ashford Castle, offering country house charm with fine dining, as well as some of the same amenities.
Both the Ashford Castle and lodge lend themselves to a host of unique and special activities like horseback riding, golf, kayaking, cycling, and fishing. Whatever you're looking for, whether that be activities galore or a simple day of relaxation, you're sure to be spoilt for choice here.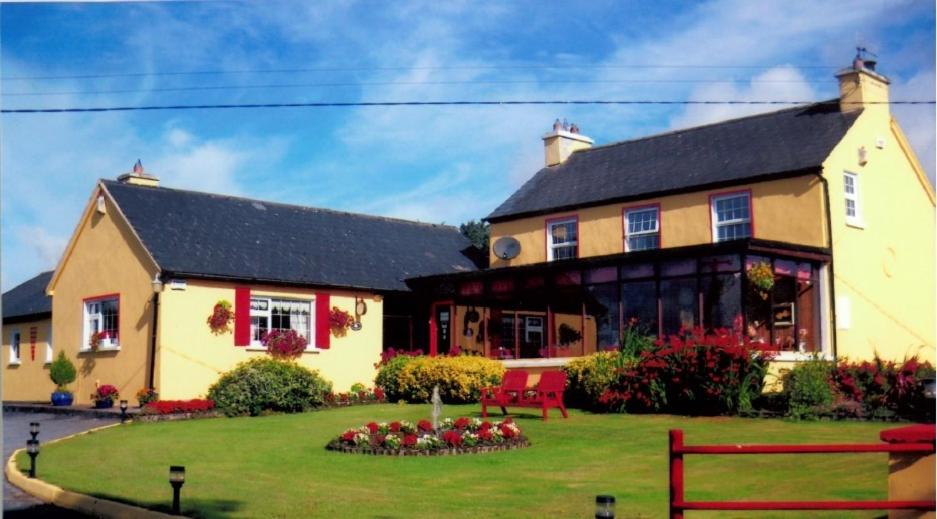 Price per Night: $50
Best For: Older couples, breakfast included, long stays
Availability: Limited
Findus Farmhouse is the perfect stay for those looking for some quaint and intimate lodging in the Irish countryside. Located in County Cork, you're greeted with delicious hot scones and homemade jam on arrival as you settle into a perfect cozy getaway for a honeymoon in Ireland.
All rooms are located on the ground floor and have traditional farmhouse-style décor, a TV, and an en suite bathroom. Watch the cows graze while you enjoy a freshly cooked breakfast every morning, from fluffy pancakes and organic porridge to creamy scrambled eggs with smoked salmon. We bet you can taste it already!
In the small farm village you'll find 2 local pubs, and just 45 km away is Killarney National Park and the famous Ring of Kerry.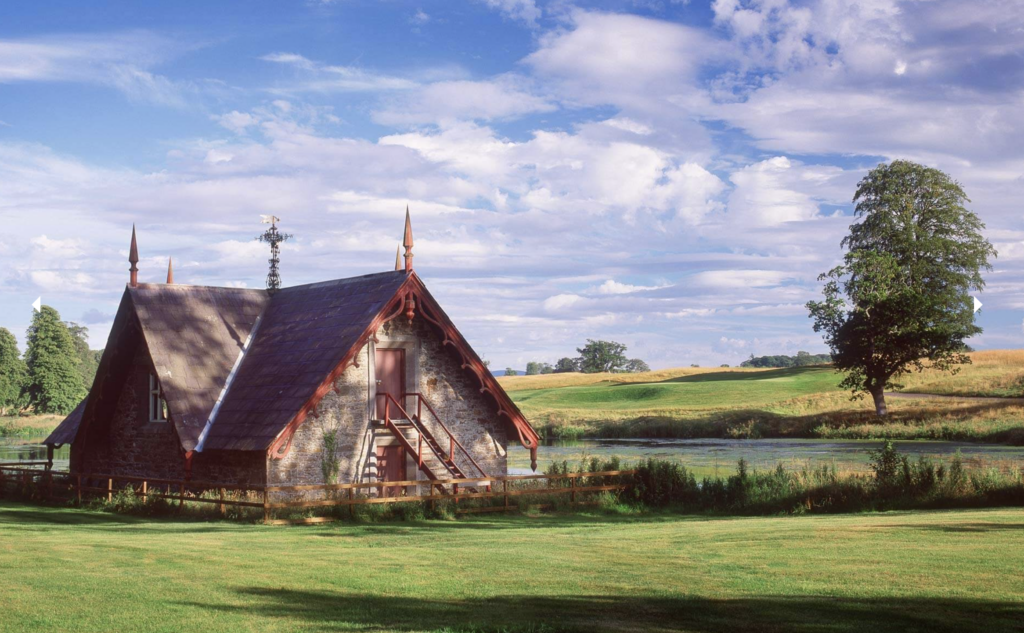 Price per Night: $350-$1,800
Best For: younger & older couples, on-site activities
Availability: Easy to book
The Carton House serves as the perfect backdrop for a romantic getaway with its sweeping parkland, historic charm, and meandering River Rye – just 25 minutes from Dublin.
Choose to stay in either one of the 18 rooms in the 18th-century Palladian-style mansion; all uniquely designed to capture the charm of the estate's heritage. Or one of the other 151 rooms and suites in the more contemporary Garden Wing overlooking the 1,100-acre garden vista.
Perfect to add to your Ireland honeymoon itinerary are the resort and local activities the resort has to offer. Spend a relaxing day in the Carton House Spa or Wellness facility before enjoying a sumptuous afternoon tea treat. The resort has a menu to suit every palate, whether you're looking for sit-down fine dining or a simple takeaway, the Carton House has it all.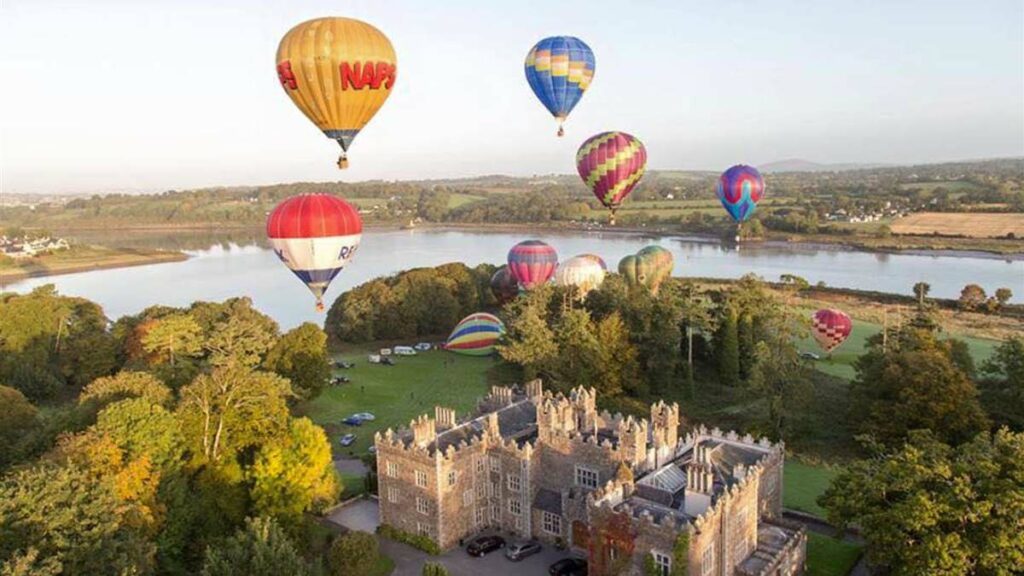 Price per Night: $360-$500
Best For: All-inclusive packages & deals, younger & older couples
Availability: Easy to book
Idyllic seclusion to relish in your romance, Waterford Castle is a jewel in Ireland's Ancient East set on a 310-acre private island – accessible through a short crossing over the King's Channel with the resort's private ferry.
This historic 16th Century luxury hotel boasts elegance and finery with its 19 in-house bedrooms and stunning views. In addition to the Castle hotel, the island also has 45 self-catering lodges with 3-4 bedrooms each.
If you or your new spouse are a fan of golf, you can practice your swing on the resort's 18-hole Championship Golf Course. Or enjoy other activities like clay-pigeon shooting, a traditional game of croquet, or a walk along the island trails. The resort also offers luxury hotel and dinner packages to choose from!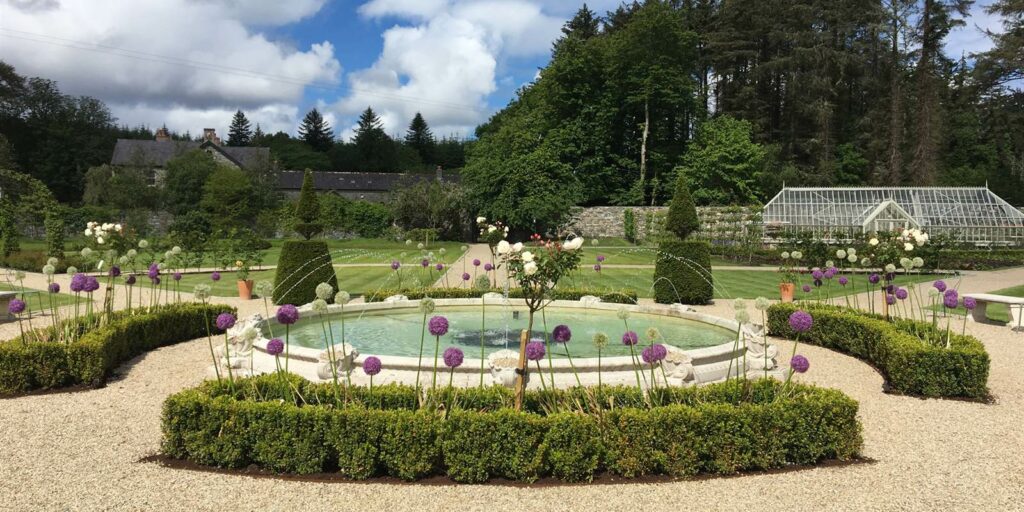 Price per Night: $280-$1,300
Best For: Younger and older couples, hotel packages, local attractions
Availability: Limited
Set in the heart of County Galway on a private 700-acre estate, Ballynahinch Castle is considered one of the best romantic spots to look out over at the 12 Bens Mountain range.
The hotel has 48 guest rooms and suites decorated to a high standard, with some looking out at the woodlands and river and others at the grounds and mountains. Few Irish castle hotels provide stunning views from your room window to match Ballynahinch Castle.
With a wide selection of on-site activities, this stay is the best for off-site exploring of local attractions in Connemara like Killary Harbour, Roundstone Village, Sky Road, and Connemara National Park.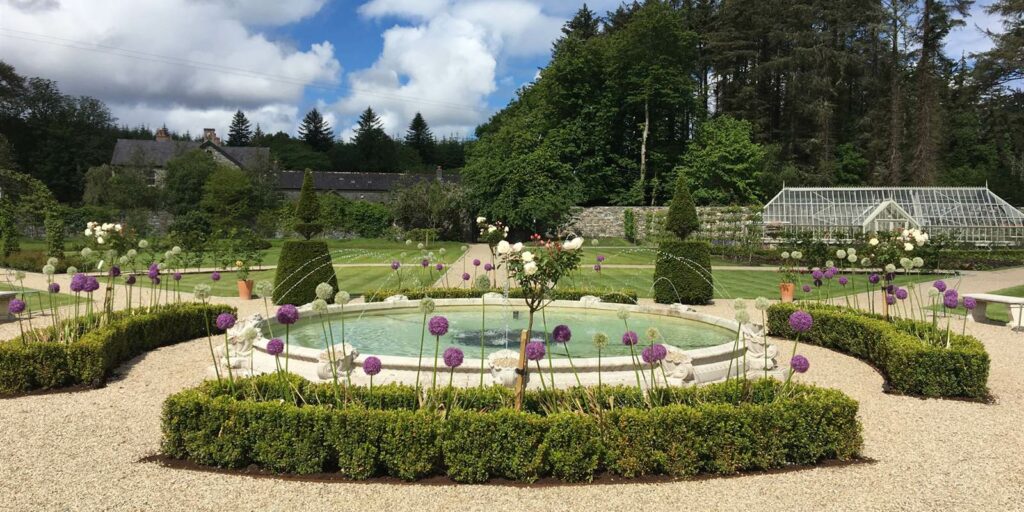 Price per Night: $500-$1,800
Best For: Local attractions, younger & older couples
Availability: Limited
See Dublin's national treasure and timeless luxury at the world-famous Shelbourne; only a few minutes walk from Dublin's most famous landmarks like Trinity College, St. Patrick's Cathedral, Dublin Castle, and St. Stephen's Green.
This luxury hotel has rooms and suites refurbished with their own character and refined charm, including air-conditioning, a flat-screen TV, an iPhone docking station, and 300-thread count Egyptian cotton. Discover more of the hotel's history beyond the rooms at the hotel's lounges, bars, and restaurants.
You'll find yourself in the perfect spot for exploring attractions around Dublin, with the city offering guided programs and self-guided tours. Get caught up in the annual festivities and events in this thriving scene.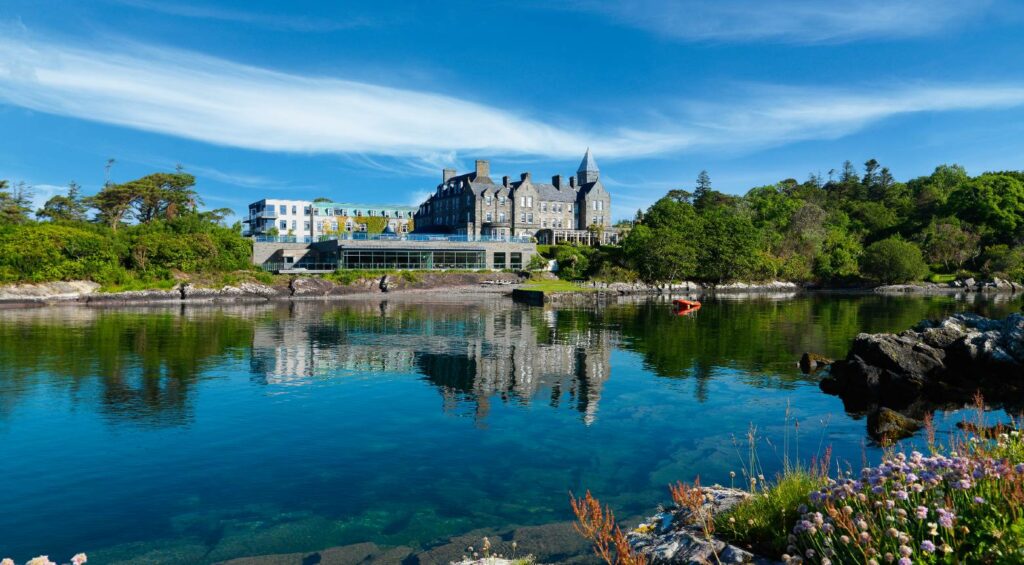 Price per Night: $200-$320
Best For: packages & offers, local attractions
Availability: Easy to book
Get cozy in the shadow of the Kerry mountains among inlets, islands, and hidden beaches at the Parknasilla Hotel – set on the Ring of Kerry and the Wild Atlantic Way. It's the perfect place for a laid-back luxury honeymoon in Ireland.
The hotel offers three accommodations styles to choose from, like a cozy Loft Room, a self-catering Woodland Villa, or a luxury sea-facing Balcony Suite. Parknasilla has something for every type of honeymooner!
You can also have your pick from inclusive packages and curated experiences which can be centered around dining, activities, or spa treatments. Take a trip beyond the resort to visit the amazing sights, rolling hills, and spectacular coastlines of Kerry.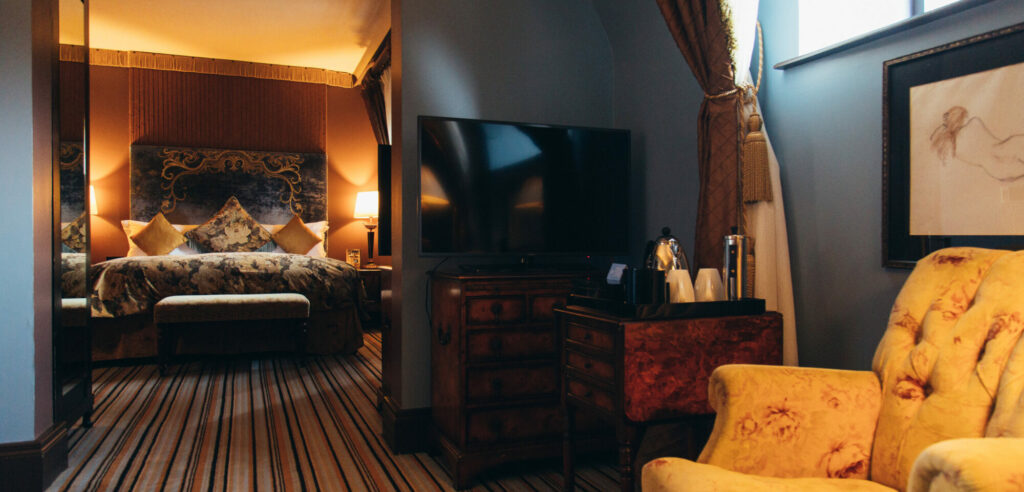 Price per Night: $350-$750
Best For: Younger & older couples, honeymoon packages
Availability: Easy to book
Take your Irish honeymoon to Belfast, the capital of Northern Ireland and the birthplace of the RMS Titanic, at the award-winning Merchant Hotel.
Highly appointed rooms are decorated with beautiful original artwork and offer every comfort with black-out blinds, spacious en suite bathrooms, and a flat-screen TV. Enjoy some of the best food Belfast has to offer in the hotel's three restaurants and have a drink at the multi-award-winning Cocktail Bar.
The hotel offers two great honeymoon packages, like 'The Perfect Weekend'; complimentary prosecco, all-inclusive breakfast and dinner, and access to the roof hot tub, sauna, and steam room for two nights. Or, there's the 'Celebrate in Style'; a one-night B&B with a six-course tasting menu and wine pairing, breakfast, and complimentary use of the roof hot tub, sauna, and steam room.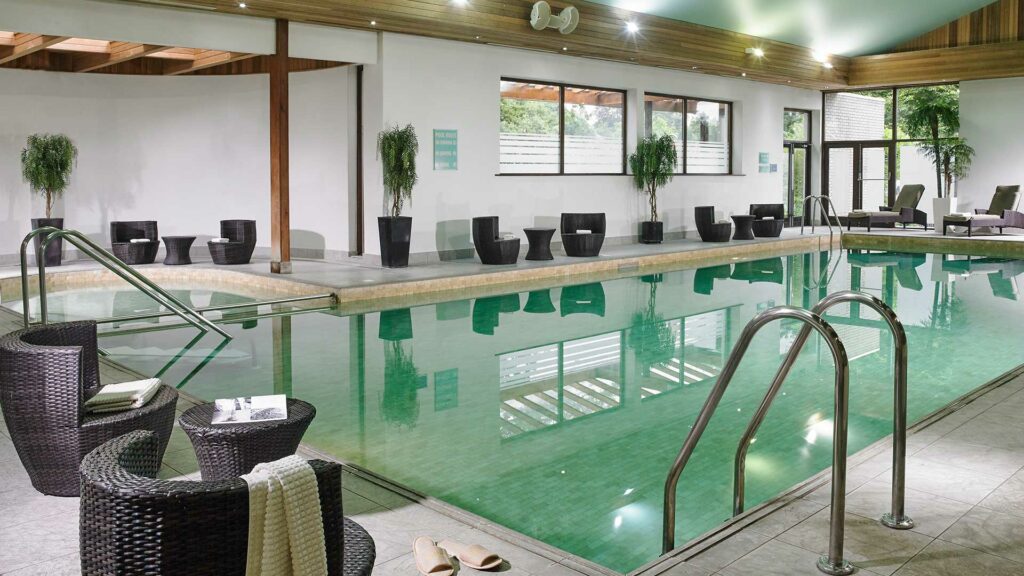 Price per Night: $130-$250
Best For: Honeymoon packages, breakfast included, younger and older couples
Availability: Easy to book
With an outdoor infinity pool, Aveda spa, and hot tub, the Newpark Hotel is one of the top destinations for a romantic break Kilkenny has to offer. Surround yourself with 25 acres of beautiful parkland and gardens in this boutique hotel.
The hotel's rooms are decked out with warm, welcoming tones, comfortable double beds, and a spacious en suite bathroom, including 24-hour room service. Unwind together with free access to the Relaxation Room in the hotel's renowned Escape Spa, or take a dip in the heated and secluded outdoor infinity pool that overlooks the estate.
Explore Kilkenny City, just a stone's throw from the hotel, and visit the enchanting Kilkenny Castle. You'll feel like you're in a fairytale at this romantic getaway!

Price per Night: $140-$170
Best For: Younger & older couples, long stays, local attractions
Availability: Easy to book
Tuck yourself away in the beauty of Killarney's Lake District at the Loch Lein Country House – the perfect location to explore the local hills, national parks, and magic of Kerry. A friendly and casual air follows your every footstep in this hidden gem.
All rooms are spacious with a walk-in shower and separate bath. Each room is designed with you in mind, from the warm atmosphere and comfy beds to the fluffy towels and deep baths. Some rooms have enviable lake views for the perfect pre-dinner drink as you watch the sunset. Taste the best local produce as you dine in the country house's panoramic dining room.
This magical destination offers ultimate romance and seclusion for your Ireland honeymoon. Don't believe us? Just ask travelers who voted Loch Lein Country House as 8th in the 'World's Top 10 Hidden Gems'!
Best Areas To Stay In Ireland
A honeymoon is one of the most special adventures to take with your new spouse, and in a place like Ireland, you're sure to make it one of the most memorable and romantic getaways!
Find out the best areas to stay for an Ireland honeymoon, from the buzzing bohemian Dublin to the quiet laid-back countryside of Galway and Killarney. Curate the perfect itinerary with these romantic places.
Galway
A top pick for an Ireland vacation, Galway is one of the most interesting jewels along Ireland's west coast. It's a great place to immerse yourself in Irish culture, food, music, and artistry as you weave your way through its cosmopolitan city center.
See the vibrant art galleries, cobbled streets, and offbeat bar culture in Galway's Latin Quarter with a pint of Guinness. Enjoy a cozy dinner and live Irish music in one of the many pubs lining the city's streets.
There's an array of things to do and places to explore in Galway. With beautiful beaches, boat tours, nightlife, and the best beer gardens around, you won't regret adding this amazing city to your honeymoon itinerary!
Killarney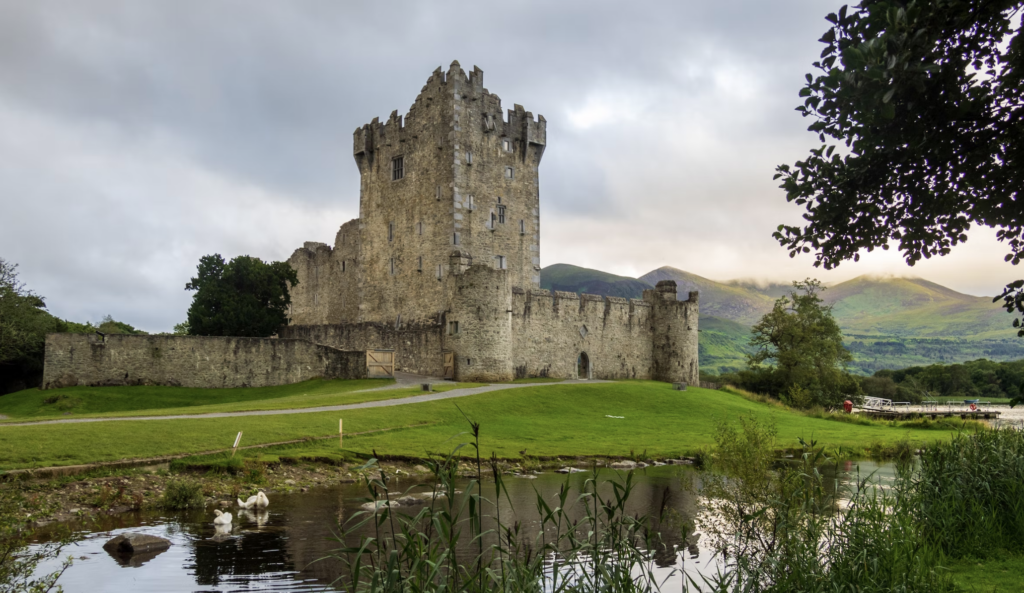 Killarney is one of the best honeymoon destinations if you're looking for small-town charm and picturesque scenes. It's home to 26,000 acres of forest, lush mountains, stately homes, well-preserved castles, waterfalls, caves, and islands.
The town's next-door neighbor, Killarney National Park, is a popular attraction that appeals to anyone. You can find incredible sights and fauna here – like the last herd of native red deer. Maybe you'd like to be adventurous and take a guided canoe tour of the park's Lough Leane and Muckross Lake?
The town of Killarney provides an authentic experience of Irish culture. Live like a local and try some fish and chips at one of Killarney's cozy pubs. If you and your partner are nature lovers and adventurers, you're going to love all Killarney has to offer!
Dublin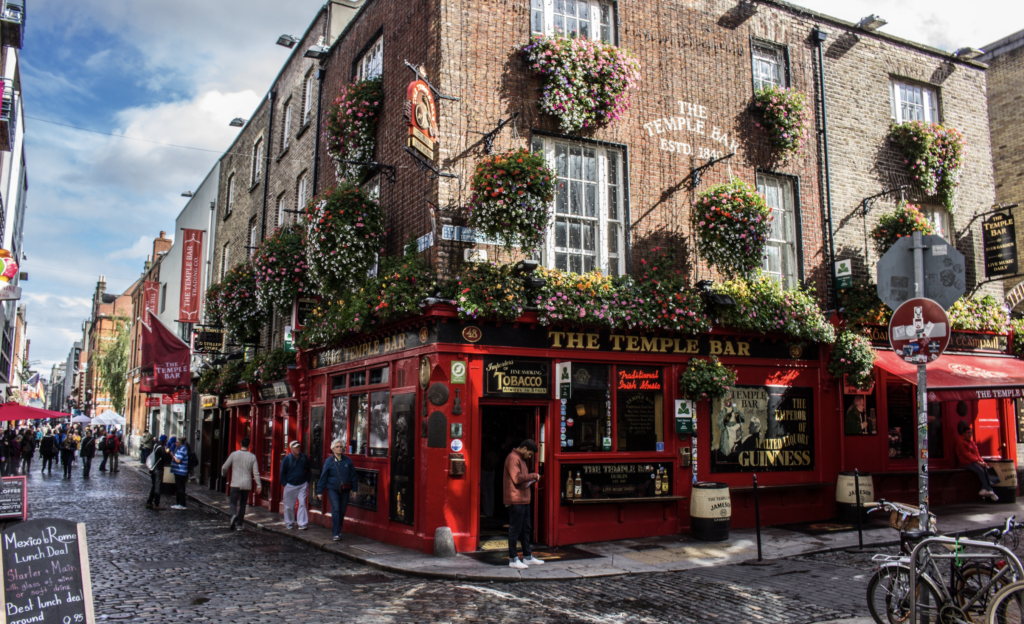 What's a trip to Ireland if you don't visit Dublin?! Seated at the head of the Irish Sea's Dublin Bay, Dublin is a warm and welcoming city with friendly people and culture at every corner. There are many famous sights to see like St. Patrick's Cathedral and the Guinness Storehouse.
Walk hand-in-hand with your loved one down Temple Bar's Love Lane and read some of the most romantic stories set in stone from other passing couples. Take a flask of tea and go for a swim at the crack of dawn in Dun Laoghaire – the stunning sunrise is well worth the early morning start.
The dramatic Cliffs of Moher, enchanting castles, and scenic natural landscapes create a fairytale atmosphere for the perfect romantic honeymoon in Ireland.
Sligo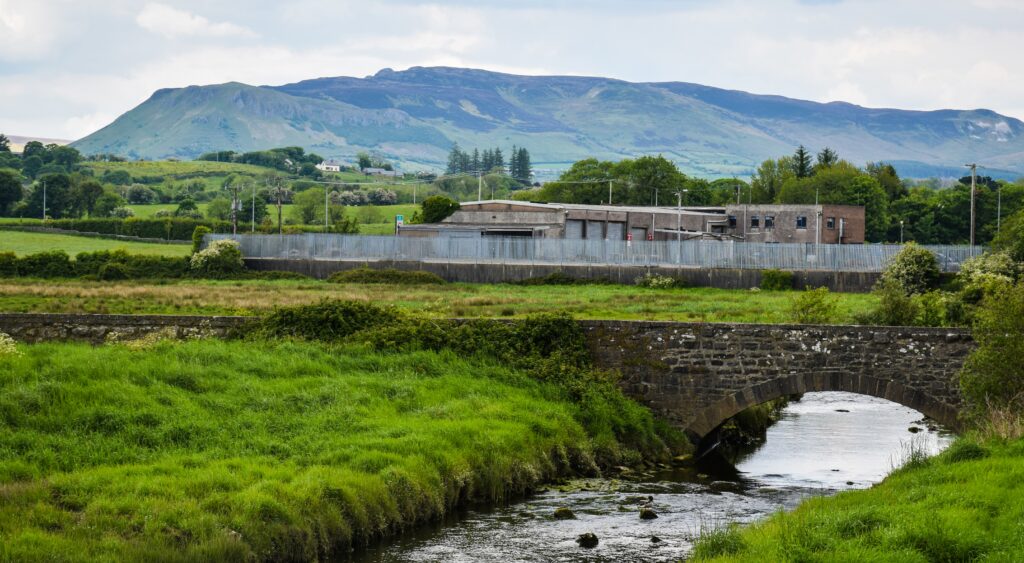 Sligo County is considered one of the most romantic places in Ireland, a land that captured the heart of one of Ireland's most beloved poets, William Butler Yeats. With the prolific Lakelands to the east and the coast to the west, you'll find your heart captured by this special town.
The town is passionate about its heritage, which shines through in the year-round festivals that celebrate literature, surfing, sea shanties, and country music. The beautiful and bewitching attractions of Sligo are all around.
Set against the backdrop of Ben Bulben is the energetic seaside village Strandhill, where you can explore bustling cafés and eateries, go surfing or sea kayaking, or camp by the sea. See a panoramic view of the coast from Meabh's Cairn, a passage located at the summit of Knocknarea hill – a special moment is bound to happen here.
Top Excursions & Activities To Do On A Ireland Honeymoon
Discovering Ireland can be a romantic trip of a lifetime, especially when including these incredible activities and excursions in your itinerary!
1. Visit Guinness Factory in Dublin
Book any of the self-guided tours at the famous Guinness Storehouse and taste Ireland's most iconic beer. You can also enjoy a day out with their 'Height of Summer' experience with live music performances, art exhibitions, and more!
2. Explore Ireland's array of castles
Hear tales and folklore of Ireland's ancient fortresses as you make your way through the country. Learn more about the centuries-old history of some of the most iconic historic sites like The Rock of Cashel, Blarney Castle, and Dublin Castle. Or just stay in one!
3. Take a ferry to the Aran Islands
Get ready for a warm Irish welcome as you set sail on the luxury Aran Island Ferries boat. Indulge in the full bar and refreshment service as you admire the views of Galway Bay and learn about the Irish culture, heritage, and language.
4. Take a road trip along Ireland's spectacular coastal route
What better way to explore Ireland than on a road trip along the Wild Atlantic Way? See the beauty of the Emerald Isle unfold as you discover the ancient monuments, enchanting villages, and lush countryside along this 1600 miles long route.
5. See the dramatic Cliffs of Moher
A must on your Ireland honeymoon itinerary is to see the natural masterpiece that is the Cliffs of Moher. Stop by on your road trip through the Wild Atlantic Way and bear witness to the stunning sight, ageless legends, and towering heights above the Atlantic Ocean.
6. Enjoy a cruise on River Shannon
Hop aboard the Spirt of Killaloe and enjoy a cruise on the fabled River Shannon and Lough Derg (they cruise each day from March to October). Watch the countryside slowly glide by from the boat's two decks. This excursion is sure to make you return to Ireland again!
7. Go on a full-day guided tour of the Dingle Peninsula
Take a $60 tour bus to see the stunning panoramic views of the Dingle Peninsula as you wind through narrow roads. Highlights include learning about the historically Irish-speaking enclave, seeing the stone huts at Gallarus Oratory, and stopping at the popular surfing spot, Inch Beach.
Sample Itinerary & Budget For Your Honeymoon To Ireland
There's so much to do and so much to see in the Emerald Isle, but what should you put on your itinerary, and how much will it cost? The answer to this depends on your preferences and priorities for your honeymoon.
To help you get a rough idea of what your budget may look like with an Irish honeymoon, here's a rough outline of expenditures you and your spouse can expect to make during a 7-day honeymoon in Ireland:
| | |
| --- | --- |
| Accommodation | $875 (budget hotel) – $3,500 (luxury resort) |
| Flights | $875 (budget hotel) – $3,500 (luxury resort) |
| Food & drink | $200 – $680 |
| Dublin Guinness Factory | $32-$80 pp |
| Aran Islands Ferry | $60 |
| River Shannon Cruise | $32 |
| Dingle Peninsula guided tour | $63 |
If you're wondering how to fit all of the exciting activities listed above into a 7-day Ireland honeymoon, here's an itinerary you can take inspiration from:
Day 1 – Settle into your resort before exploring a little bit of the surrounding area. Kick off your first night with a romantic dinner and a toast to your honeymoon!
Day 2 – Explore popular attractions and sights in your area. If you're in Dublin, St. Patrick's Cathedral and the Guinness Storehouse are great to start! If you're staying in Galway, check out a beer garden or spend your day at the beach.
Day 3 – Pick one or two of the top activities on your itinerary, whether that's a cruise, guided tour, or sightseeing, and do them for your third day!
Day 4 – Visit one of Ireland's 30,000 castles – particularly Blarney Castle, Dublin Castle, or Kilkenny Castle if you're close by – and learn their rich history. Some offer wonderful dining experiences so end the day with a delicious romantic dinner!
Day 5 – See the Irish countryside without spending the night outside of a big city and visit the Cliffs of Moher. It's a must while in Ireland and there's a range of things to do nearby.
Day 6 – Make your second-to-last day a busy one, starting within the small city or town you're staying in. Get to know local life before indulging in another excursion like a ferry or cruise tour.
Day 7 – Reflect on your incredible honeymoon while rejuvenating at your resort's spa and enjoying a drink or two at a local pub or restaurant!
Frequently Asked Questions
How much does an Ireland honeymoon cost?
The cost of a honeymoon in Ireland can average around $2,500-$5,500 per couple. The price will vary depending on the location of your stay, whether it's all-inclusive or not, as well as the time of year you go. You should also budget for meals and any excursions/activities you'd like to do.
When is the best time to visit Ireland?
The amazing thing about Ireland is that it's great to visit all year round! Summer is the most popular time to visit Ireland, but visiting famous sites can become a hassle with the large crowds that flock during the time. A fall honeymoon in Ireland is one of the best (September-November); prices begin to drop and the magic of fall begins to settle in.
What is the best way to travel around Ireland?
The best way to travel around Ireland is by rental car. You'll get to explore the country a lot more at your own pace. If you're looking to base your Ireland honeymoon in a city, there are buses for traveling.
How long should you spend in Ireland for a honeymoon?
It is recommended that 10 days is the perfect amount of time for an Ireland honeymoon. Depending on whether you're going for a laid-back or action-packed Irish honeymoon, you'll still have a good amount of time to visit some of the Emerald Isle's best highlights.
Start Planning The Perfect Romantic Honeymoon Getaway
Are you convinced to travel to Ireland yet? If so, be sure to use this guide so that your Ireland honeymoon is as fulfilling as it can be! Get to planning and explore the enchanting Emerald Isle with your new spouse by your side.
We'd like nothing more than to help. Check out our Couples Travel resources to begin planning the perfect romantic honeymoon getaway to any destination you can imagine!