Pennsylvania offers a wide range of romantic getaways for honeymooners. From quaint bed and breakfasts to luxury honeymoon resorts, there is something for every couple to enjoy.
Imagine picture-perfect views of the Pocono mountains from your hotel room. Or, a romantic hot air balloon ride over Lancaster's beautiful countryside.
Intruiged yet? Then read on!
This article will unpack some of the best Pennsylvania honeymoon resorts to stay at.
What Makes Pennsylvania Perfect For A Honeymoon?
Pennsylvania's diverse range of romantic honeymoon resorts and activities makes it a great place for honeymooners and couples looking to celebrate their love.
The state offers breathtaking scenery, from rolling hills and quaint countryside towns to breathtaking mountain views and serene lakes. The various historical landmarks provide a unique and romantic atmosphere for couples to explore, adding to the state's appeal as a destination for a memorable and enriching honeymoon.
Pennsylvania is also a three to four-hour drive away from many major cities in the eastern US. This makes it a convenient and accessible honeymoon destination for couples who aren't looking to hop on a plane to visit the state.
Best Areas To Stay in Pennsylvania
Wondering where the best romantic getaways in Pennsylvania are? There are three main regions that offer beautiful landscapes, rich history, and memorable experiences. Whether you're looking for a quick weekend getaway or a stay at one of Pennsylvania's honeymoon resorts, these are the areas you should consider.
See the best areas in Pennsylvania romantic getaway below.
Philadelphia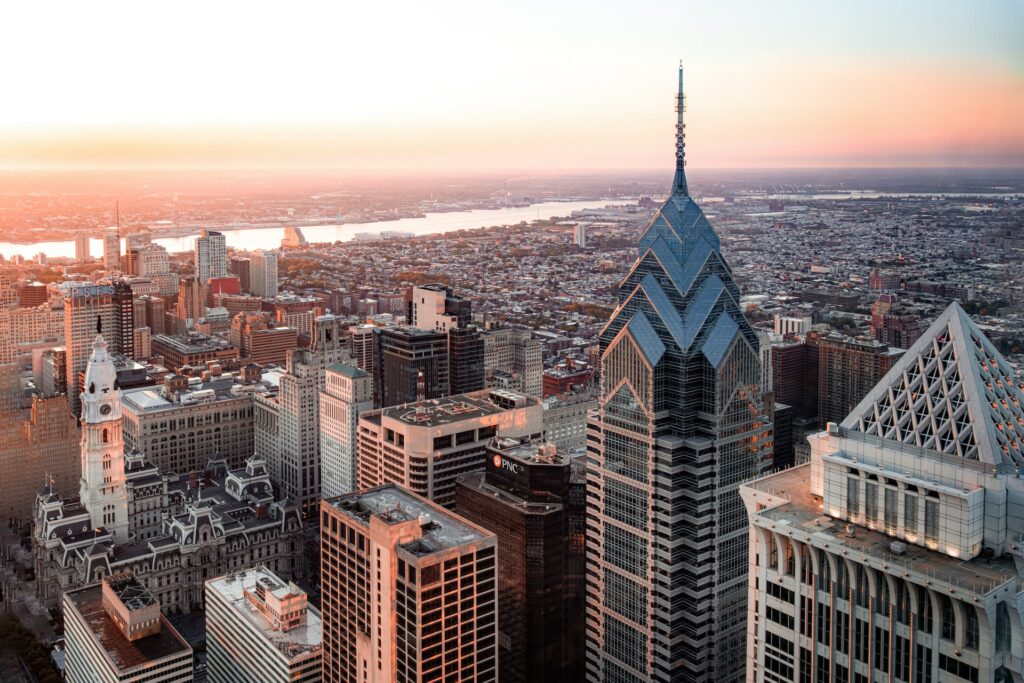 Philadelphia is one of the country's oldest and most historically significant cities. It has a rich cultural heritage and a vibrant contemporary scene.
The Independence National Historical Park is Philadelphia's biggest tourist attraction. This park is home to Independence Hall, where the Declaration of Independence was signed, and the Liberty Bell, a symbol of American independence. Visitors can take guided tours of these sites to learn about the city's role in the nation's history.
Philadelphia is also known for its street art and murals. The Mural Arts Program offers guided tours of the city's largest outdoor art gallery. The tours provide insight into the murals and the artists who created them, as well as the city's neighborhoods and communities.
Gettysburg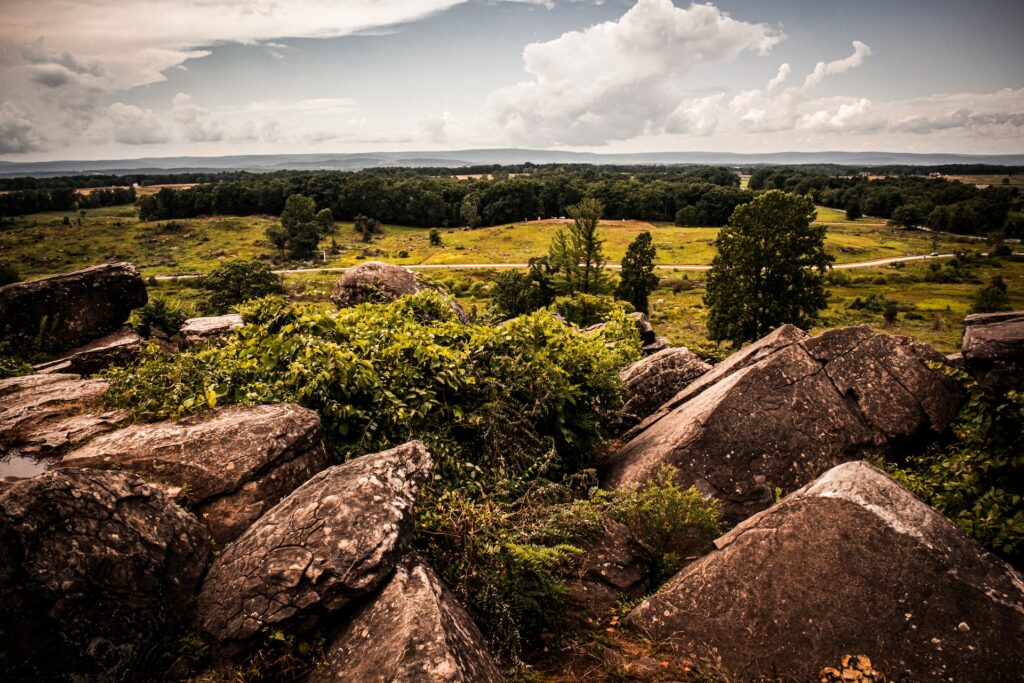 Another popular destination in Pennsylvania for honeymooners is the Gettysburg area. It is best known for being the site of the Battle of Gettysburg, which took place from July 1-3, 1863, and was a turning point in the American Civil War.
Taking a tour of the Gettysburg National Military Park is a must while in Gettysburg. This park includes monuments, battlefields, and historical buildings that commemorate the Battle of Gettysburg. Guided tours and self-guided tours are available.
Horseback riding tours are a popular activity in Gettysburg. It offers visitors a unique way to explore the historic town and surrounding countryside through scenic routes.
Pocono Mountains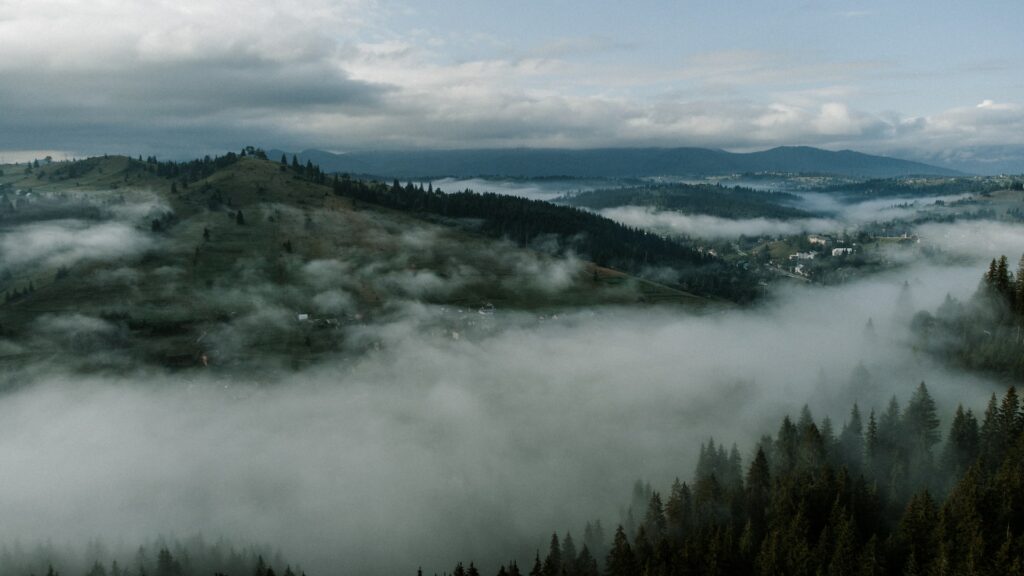 Another popular destination in Pennsylvania for honeymooners is the Poconos region. This area is known for its picturesque mountains, serene lakes, and cozy honeymoon resorts.
Many of the honeymoon resorts in the Poconos offer couples packages that include a secluded and intimate experience. Packages include spa treatments, romantic dinners, and private hot tubs, making it the perfect place for a honeymoon.
Best Honeymoon Resorts, Hotels, and Other Stays in Pennsylvania
Hotels and luxury resorts are common accommodation options in Pennsylvania. Luxury honeymoon resorts like Cove Haven and The French Manor Inn and Spa are mostly found up in the Pocono mountains. Smaller guest stays and bed and breakfasts are found in charming little towns like Milton and Hershey.
Read below to find out more about eight of the best honeymoon resorts and other stays in Pennsylvania.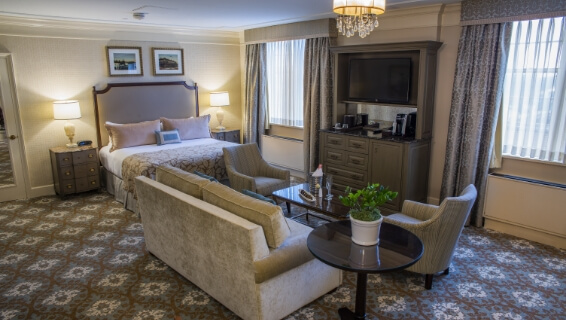 Price per Night: $259 – $699
Best For: Younger couples, Older couples, Proximity to local attractions
Availability: Easy to book
The Hotel Hershey is named after its founder, Milton S. Hershey. Mr. Hershey was a chocolatier and businessman who decided to open a hotel in the 1930s to provide employment for his town during the Depression.
The hotel itself boasts a 5-star rating and offers a range of luxurious amenities. These include a spa, fitness center, and several dining options. When it comes to rooms, guests are split between the choice of a guest room, suite or woodside cottage.
A must-do activity in the area is to visit The Hershey Story: The Museum on Chocolate Avenue. The museum exhibit takes visitors on an educational journey through Mr. Hershey's life and philanthropic legacy. You can also take a chocolate-making class or enjoy chocolate tastings from around the world!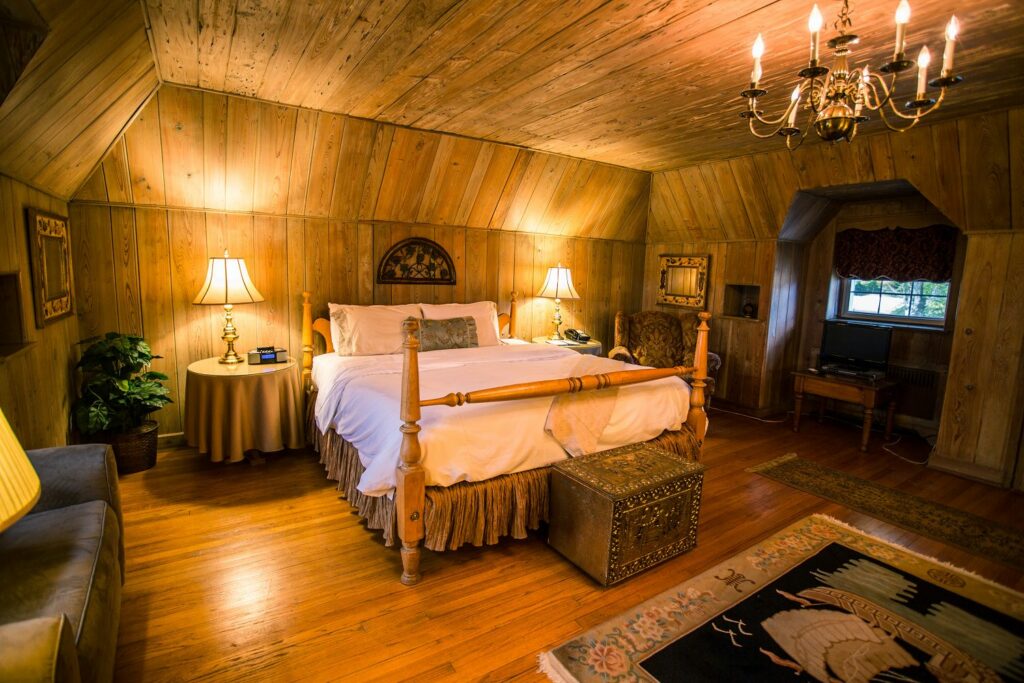 Price per Night: $224 – $396
Best For: Younger couples, Older couples, Mountain views, On-site spa
Availability: Easy to book
The French Manor Inn and Spa is an enchanting bed and breakfast in the Poconos. Guests can admire the beautiful views of the Northern Pocono Mountains while enjoying all the inn's five-star amenities.
The French Manor has a special offer for couples that is perfect for a romantic weekend getaway. The Couples Mountain Spa Retreat offer includes an overnight stay in a balcony suite, a $100 per person spa credit per day, a welcome fruit and cheese plate, a delicious gourmet breakfast for two in the morning, and more.
Guests can enjoy a candle-lit dinner at the onsite restaurant, The French Manor Restaurant. Be sure to visit here for exquisite french cuisine by the fireplace in an elegant dining room.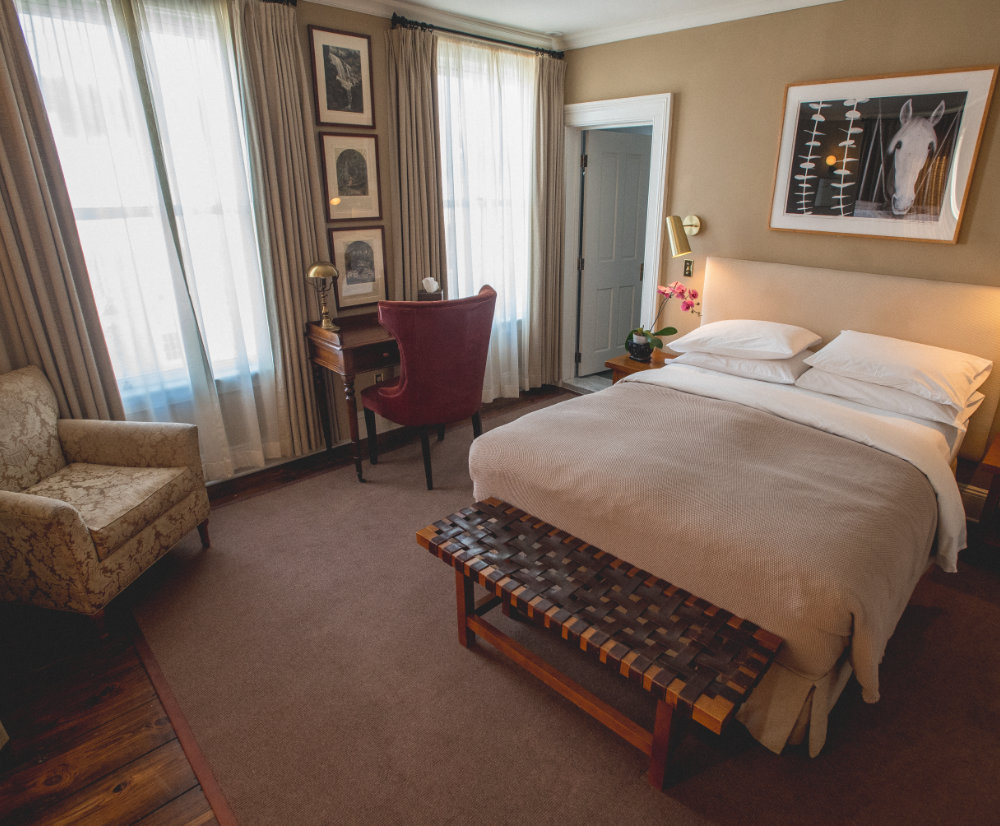 Price per Night: $179 – $269
Best For: Older couples, Romantic and quaint scenery, Complimentary breakfast
Availability: Easy to book
Hotel Fauchère is located in the small and historic town of Milton, Pennsylvania. The hotel dates back to the 1800s and is designed in classic Italianate architecture.
The hotel offers 16 cozy rooms that have all the right amenities for a relaxing getaway. Rooms include a flat-screen AppleTV, climate control, radiant-heated bathroom floors, heated towel racks, and Nespresso machines.
This stay is perfect for couples who want a weekend getaway to visit historic attractions. The hotel is located close to the Columns Museum, Grey Towers National Historic Site, and the Pocono Environmental Education Center.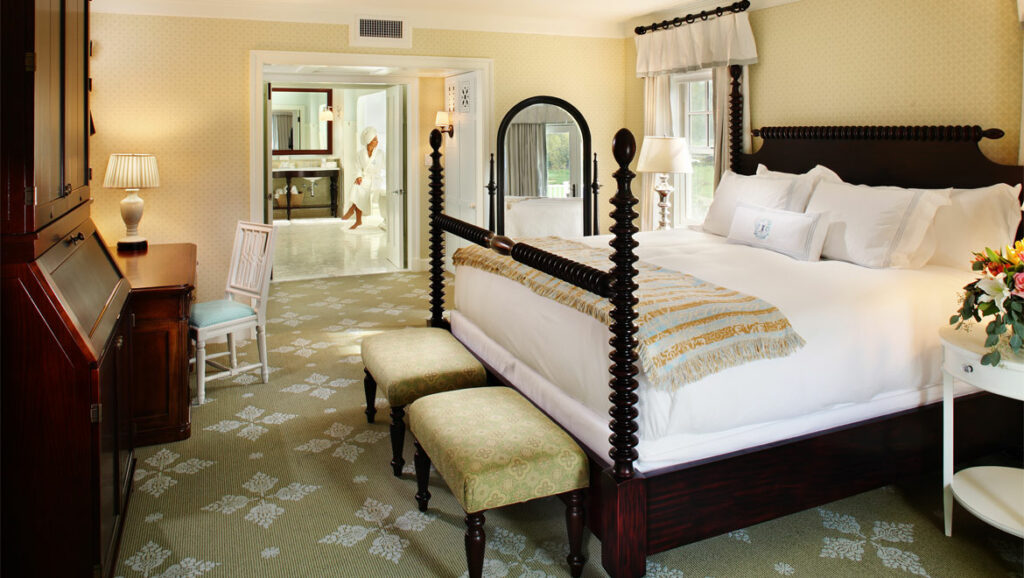 Price per Night: $386 – $2064
Best For: Younger couples, Older couples, On-site spa
Availability: Easy to book
Omni Bedford Springs Resort offers 4-star accommodation and a range of on-site activities. Located in the Allegheny Mountains of Pennsylvania, the resort is known for its historic "Bedford Baths" and 18-hole golf course that was rated the second-best course in the country by Golf Advisor.
Couples can take advantage of the Romance Offer at the resort. The offer includes a bottle of sparkling wine paired with artisanal chocolates, late check-out, and a concierge pre-call for special romantic requests.
A visit to the Springs Eternal Spa is a must while at Omni Bedford Springs. Visitors flock from all over to experience the Bedford Bath Ritual, which includes an aromatic steam, a mineral deluge, and a cool plunge, using the resort's signature indigenous products.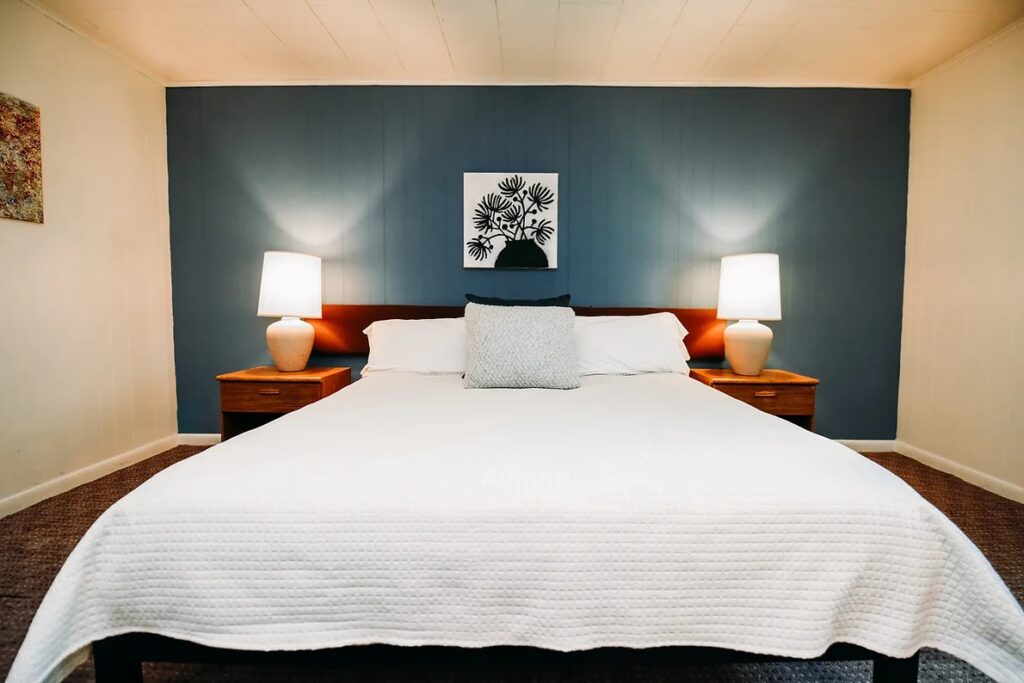 Price per Night: $67 – $138
Best For: Short stays, LGBTQ+ friendly, Proximity to outdoor activities
Availability: Easy to book
Rainbow Mountain Resort has been serving the LGBTQ+ community since 1981. Perched upon a mountainside, this is one of the best honeymoon resorts for those wanting an affordable stay and access to an on-site restaurant, pool, and nightclub. Not to mention the spectacular views of the surrounding mountains.
Guests are spoilt for choice when it comes to room options. Guests can choose between a room in a motel-style building, a suite in a traditional Poconos-style building, a cabin in the woods, or glamping in the outdoors.
The resort is close to many outdoor activities for the adventurous. This includes canoeing, kayaking and water skiing on the Delaware River. In the winter, there is snow skiing, snowboarding, cross-country skiing, and snow tubing at the nearby Camelback mountain.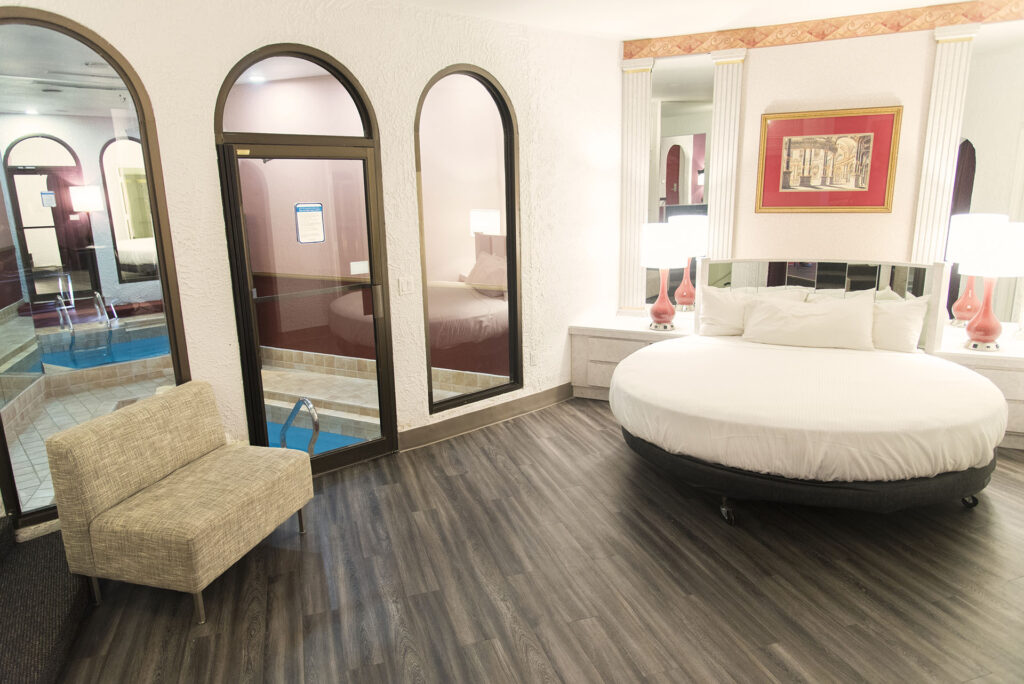 Price per Night: $179 – $407
Best For: Adults only, Romantic setting, All-inclusive packages
Availability: Easy to book
Cove Pocono Resorts consist of three couples-only honeymoon resorts across Pennsylvania: Cove Haven resort, Pocono Palace, and Paradise Stream. With champagne glass-shaped whirlpool tubs and heart-shaped pools, it's no wonder the place goes by the nickname, the Land of Love.
Honeymooners must try the ultimate honeymoon package at any one of the Cove Pocono resorts. This package includes a three-night stay in the Champagne Tower Suite, unlimited breakfast and dinner, a suite setup with rose petals, fire logs and candles, complimentary champagne, special romantic private dining, live entertainment nightly, and more!
The honeymoon resorts post a daily list of entertainment, activities, special events, and dining "hot spots" on their website for guests to check out. This ensures that guests always have something exciting or romantic on their agenda for the day.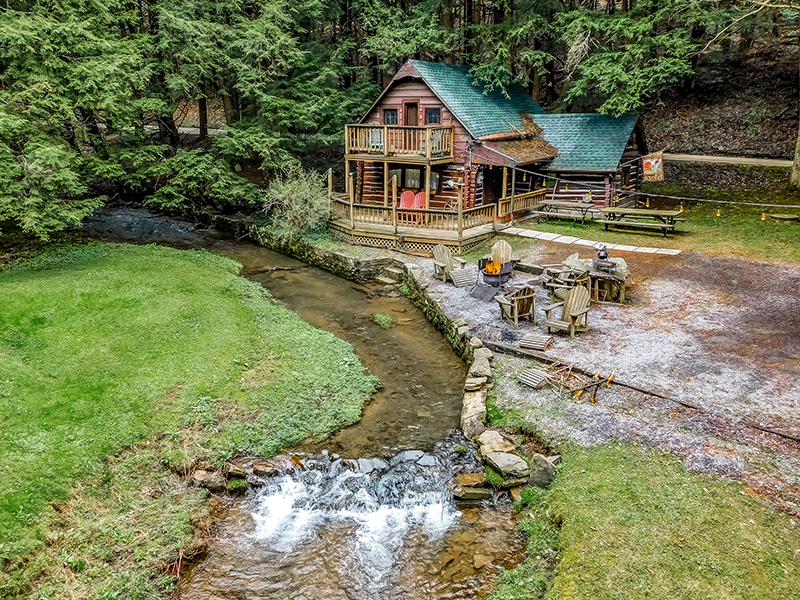 Price per Night: From $20
Best For: Younger couples, Older couples, Families, Privacy, Pet-friendly
Availability: Limited availability
Is there anything more romantic than stargazing with your loved one? Cherry Springs State Park is an international dark sky park that has a campsite for overnight stays. It may not be one of the luxury honeymoon resorts that couples drift to, but it is well worth a stay.
Visitors can pitch their tents in the designated campground. All sites include a picnic table, a lantern hanger, and a fire ring. This is the perfect spot for a rustic weekend getaway. Make sure to pack snacks to enjoy while stargazing, perhaps some chocolate-covered strawberries to share with your lover.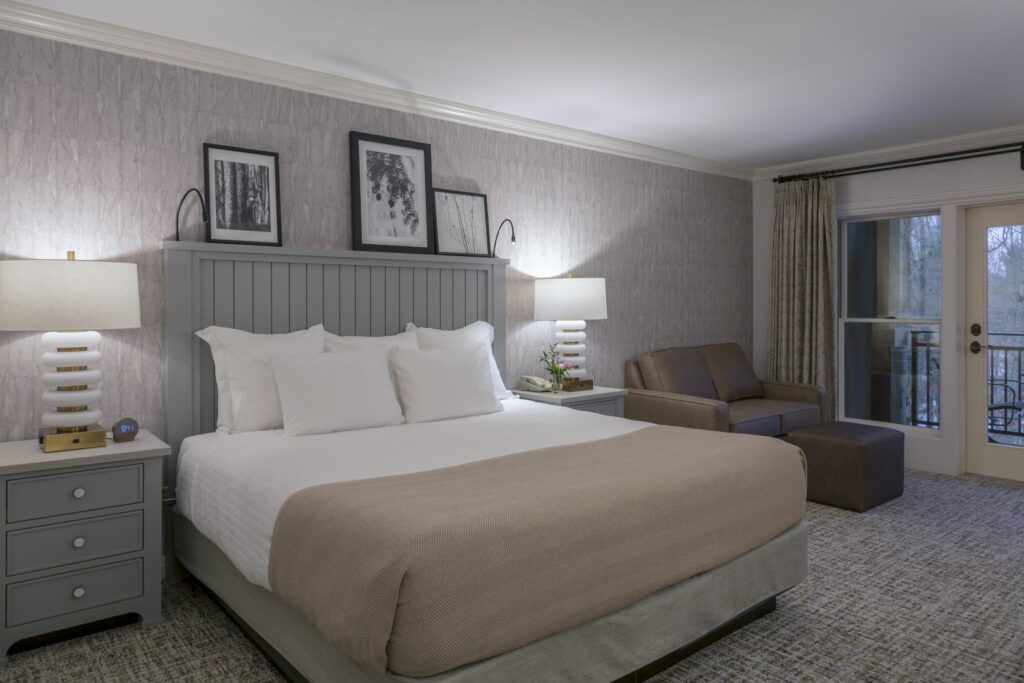 Price per Night: $509 – $979
Best For: All-inclusive, luxury style, award-winning destination
Availability: Limited availability
The Lodge at Woodloch is a luxury resort located on a private country estate in Hawley. It offers a range of wellness and spa services, including massages, hydrotherapy treatments, and fitness classes. The resort also features gourmet dining, an infinity edge pool, and outdoor activities such as hiking through the wooded acres and kayaking in the private lake.
All rooms are designed for comfort and privacy. They include a private veranda, double granite vanities, a private water closet, an oversized marble shower, a 55″ Smart TV, spa robes and slippers, triple sheeting and plush bath towels.
Reserving a room comes with the option to add a $170 spa credit per person per day. This package allows guests to get the full experience while at the lodge.
Top Excursions & Activities To Do On A Honeymoon in Pennsylvania
Pennsylvania honeymoon resorts offer lots to do on-site, but there's also plenty to do outside of these honeymoon resorts.
We have listed three top activities in Pennsylvania below: one for the artsy, one for those looking for a romantic experience, and one for pure relaxation.
See the Mural Art in Philadelphia
Philadelphia is known as the Mural Capital of the World. Taking the Mural Arts Tour is a great activity for artsy couples who are interested in seeing some of the city's most famous and iconic murals.
Visitors also get to learn information about the history, creation, and meaning of the murals from knowledgeable tour guides. The cost of these tours ranges from $15 to $35 per person.
Hot air balloon ride in Lancaster County
Lancaster County is located in southeastern Pennsylvania. It's known for its picturesque countryside that's even more beautiful from above.
Hot air balloon rides in Lancaster offer a unique and memorable experience for couples on a romantic weekend getaway. Prices range from $200 to $400 per person, and the ride usually lasts around two to three hours from start to finish.
Spa day in the Pocono Mountains
The Poconos is the best place to have a spa day. There are plenty of luxurious resorts in the mountains that offer spa treatments in a romantic and tranquil setting.
Springs Eternal Spa at The Omni Bedford Springs Resort offers a side-by-side couples massage experience. This is the best way for couples to relax and rejuvenate on a weekend getaway while surrounded by natural beauty.
Sample Itinerary & Budget For Your Honeymoon To Pennsylvania
If you're stuck on what to do and what to see while on your romantic getaway in Pennsylvania, allow us to help.
Below is a sample itinerary and sample budget for four days in Pennsylvania.
Sample Itinerary
Day one: Philadelphia
Day one will be spent sightseeing and experiencing Philadelphia.
Visit the Liberty Bell and Independence Hall in the morning and then explore the Reading Terminal Market for lunch. Try to find a stall at the market that sells a good Philly cheesesteak. In the afternoon, take a tour of the mural arts around the city.
Day two: Lancaster County
Set out to Lancaster County for the day (1 hour 15 min drive). Take a hot air balloon ride and enjoy breathtaking views of the Lancaster countryside.
If you still have time in the afternoon, visit the Amish Farm and House for a cultural experience.
Day three: Pocono Mountains
Wake up early and drive to the Pocono Mountains (2-hour drive). Check in to one of the many honeymoon resorts before heading out for lunch at a local restaurant. Spend the afternoon and evening at your leisure enjoying the resort's facilities – perhaps getting a treatment at the spa or going on a hike in the nearby area.
Stay over at one of the many resorts and inns dotted around the Pocono Mountains.
Day four: Pocono Mountains (Continued)
Take a scenic drive to Bushkill Falls on your second day in the Pocono Mountains. Make sure to snap some pics in front of the waterfall once you get there.
If you're still up to doing something in the afternoon, visit a local winery for some wine tastings and lunch while admiring the Poconos scenery.
Sample Budget:
Below are the estimated prices per couple per day.
Accommodation: $179 -$300
Dining and drinks: $100 – $200
Car rental: $36 – $100
Excursions or activities: $50 – $100
Frequently Asked Questions
How much does a Pennsylvania honeymoon cost?
A four-day honeymoon in Pennslyvania can cost anywhere between $1500 and $3000, on average. This includes expenses for accommodation, dining, car rental, and activities. However, expenses will differ according to where you choose to stay and how you choose to spend your days.
When is the best time to visit Pennsylvania?
Spring is a lovely time to visit Pennsylvania. This is during the months of March, April, and May. The weather is moderate, and cherry blossoms bloom all over the state. Spring is also a less-crowded time to visit for a weekend getaway, as the busiest time for tourists is during summer.
What is the best way to travel around Pennsylvania?
Pennsylvania has an efficient and affordable transit system. This is a popular mode of transport as it connects to all major areas in the state. Renting a car is also a good option. An average, it will cost you around $36 per day for a car rental.
Do people still honeymoon in the Poconos?
Yes, the Poconos is still a popular honeymoon destination in Pennsylvania. The Poconos offers scenic beauty and a romantic atmosphere. There is also a range of romantic activities to do there such as couples spa treatments, scenic drives, and outdoor adventures like hiking and skiing.
Start Planning The Perfect Romantic Honeymoon Getaway
Feeling ready for your honeymoon in Pennsylvania yet?
Our list of Pennsylvania honeymoon resorts offers breathtaking scenery and memorable experiences. We hope you will put our guide to use during your visit.
Make sure to check out Couples Travel for all the top tips and tricks for planning your next romantic getaway!