Philadelphia, known as the City of Brotherly Love, is an incredibly romantic and historic city. It's full of amazing museums, fascinating architecture, and some of the best food in the country. There are also relaxing parks and vibrant bars for you to enjoy.
No matter what type of romantic getaway you prefer, Philadelphia has something to offer.
In our guide, we're going to tell you everything you need to know about Philly when planning your trip. We'll show you the best areas to visit, the most romantic hotels to stay in, and even how to budget for your vacation.
What Makes Philadelphia Perfect For A Romantic Getaway?
Romantic getaways in Philadelphia are full of variety. You could be on a historical tour one moment and watching a raucous show at The Fillmore the next. The city is highly walkable, and it's easy to travel between most of the major attractions.
There's also a good public transport network which makes it simple to get around Philly.
For many couples, a long weekend is enough time to experience the wonders of Philadelphia. Still, there's so much to see and do that you could easily stay for a full week. It's also a more affordable destination than many of the other big cities in the US.
Most Romantic Getaways Philadelphia
Whether you're planning a weekend getaway or a longer romantic getaway, Philly has plenty to offer. Each neighborhood has its own character and charm and unique attractions for you to visit.
From the historic landmarks of Old City to the hip bars of Fishtown, the diversity of experiences you can have on a romantic getaway in Philly is mind-blowing. There are huge city parks for you to relax in and fascinating museums to be explored.
Philly is also famous for its food. The Philly Cheesesteak is its most renowned dish, but there's so much more to the local cuisine than this. The city is home to some of the best restaurants in the country, where you can find all kinds of delectable dishes to sample.
Center City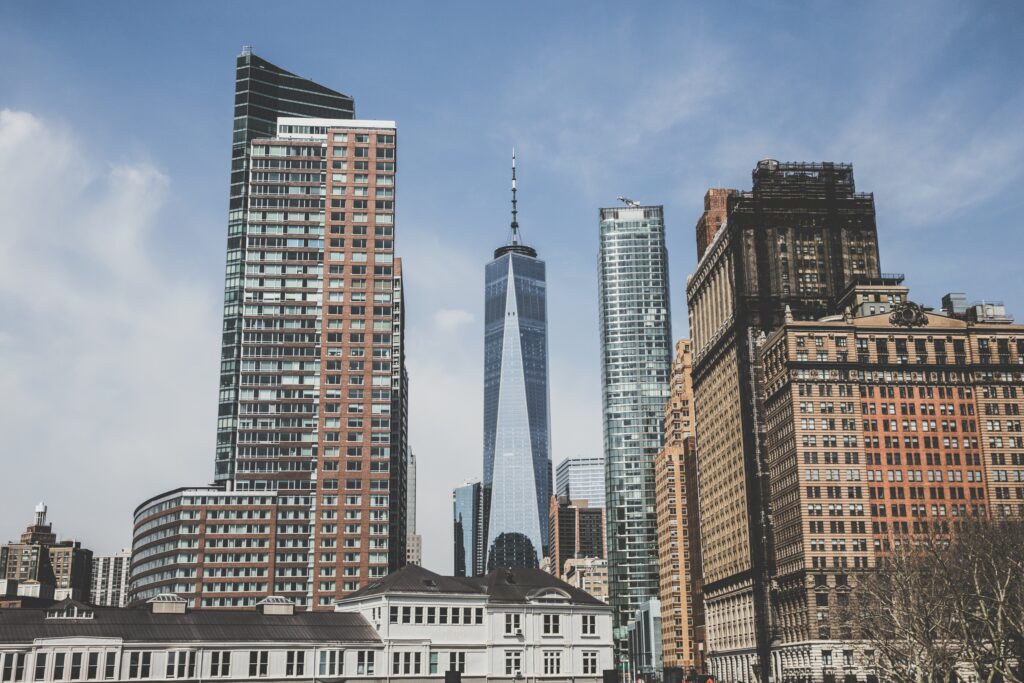 Center City is a great location for romantic getaways, as it's right in the heart of Philly. It's very walkable, and it's easy to access the public transport routes to other parts of the city. It's also home to many of the most romantic hotels in Philadelphia.
The main attraction in Center City is City Hall. It features a statue of William Penn that's 37 feet tall. This impressive monument was actually the tallest point in Philadelphia up until One Liberty Place was built in 1986.
If you and your partner are history buffs, then be sure to visit the Museum of the American Revolution. You can learn all about this defining moment in American history. Center City is also home to the Philadelphia Museum of Art, which is well worth a visit.
Best Accommodations in Center City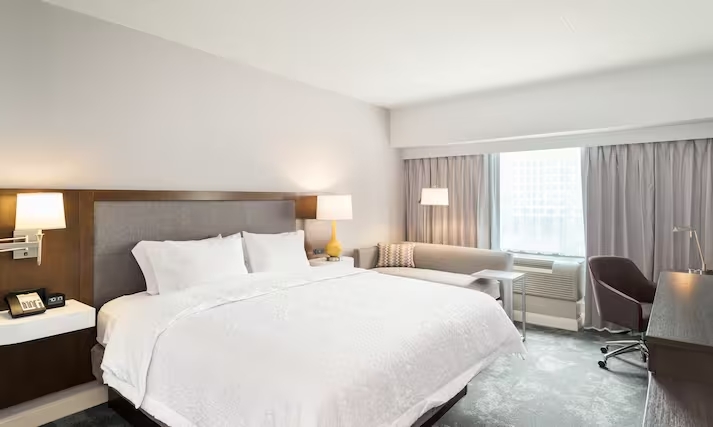 The Hampton Inn Philadelphia Center City is conveniently located close to the area's main attractions. It has an on-site fitness center and its own restaurant, Pub 1301. Its rooms include comfortable doubles and swanky suites.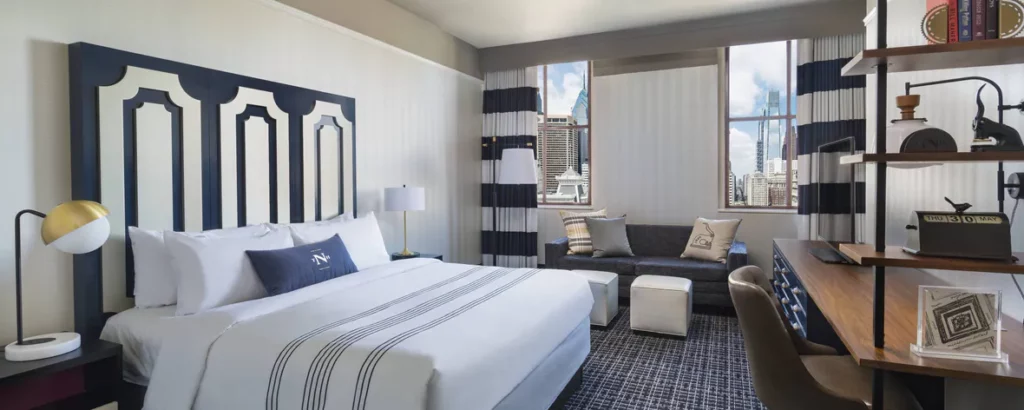 The Notary Hotel is a blend of modern luxury and traditional architecture. It's actually listed on the National Register of Historic Places and features beautiful 1920s decor. If you're willing to pay extra, you can stay in one of its city-view suites.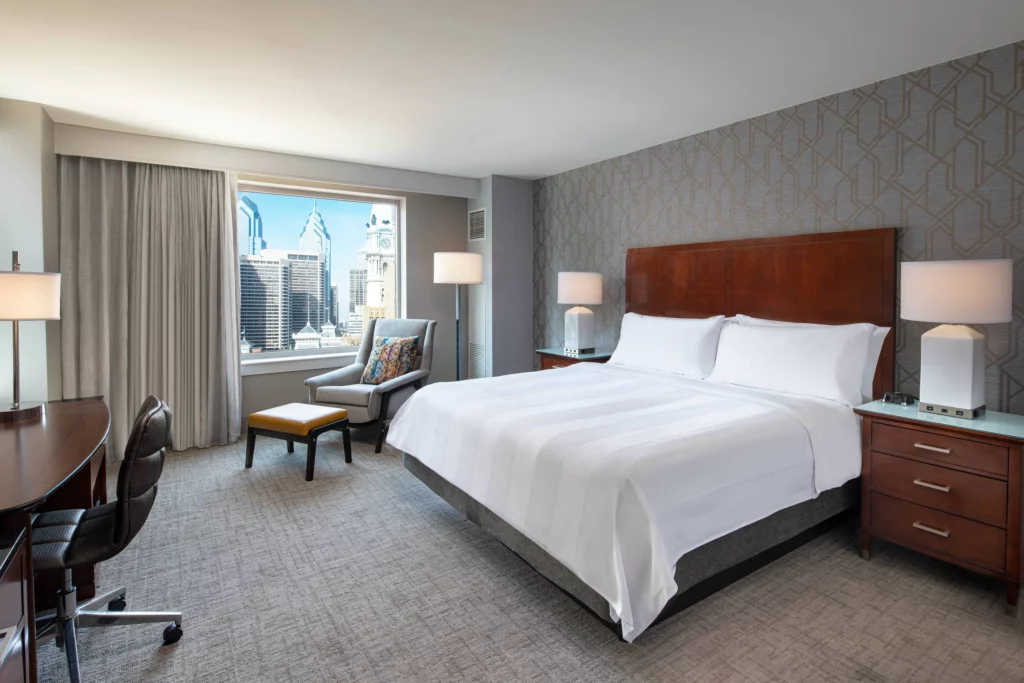 Staying at the Philadelphia Marriott Downtown guarantees that you'll have an unforgettable romantic getaway. This modern hotel has spacious rooms, an indoor pool, and even an on-site Starbucks. It has everything you need for the perfect weekend getaway.
Old City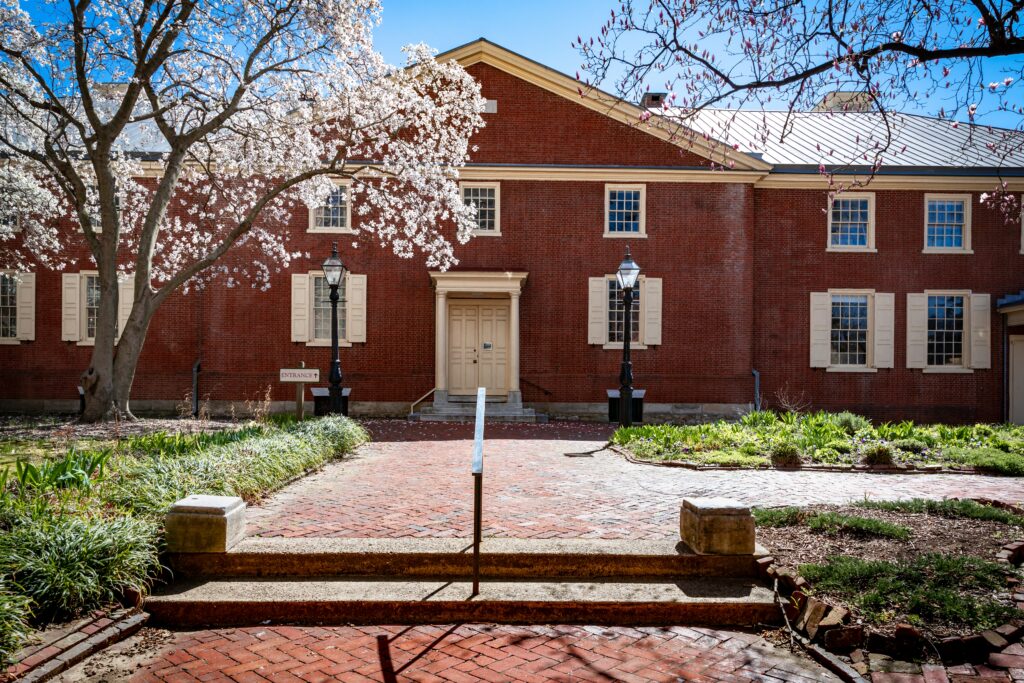 Old City is one of the most historic areas in the whole of the US. It's where the Declaration of Independence was written, and you can sense the importance of the place as you walk its charming streets.
The best attractions in Old City are related to the history of the US, but there are also plenty of bars and restaurants. Whilst there, pay a visit to Betsy Ross House. This is where the first ever flag of the US was sewn.
You should also make sure you see the Liberty Bell and stop by Independence Hall. Despite the historical significance of Old City, it tends to be quieter than Center City. This makes it a great place to stay for a charming romantic getaway in Philly.
Best Accommodations in Old City
The Wyndham Philadelphia is the ideal choice for romantic getaways. It has its own on-site restaurant serving breakfast and dinner, as well as its own bar. You can choose between a double room or a suite for your romantic getaway.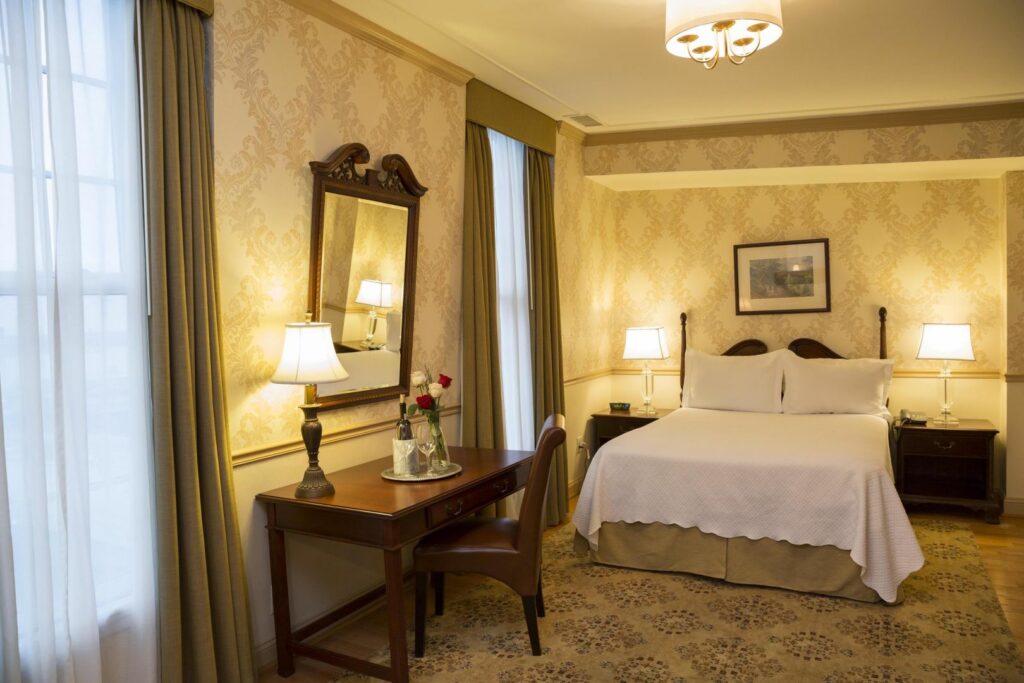 Penn's View Hotel in Old City has 49 rooms and 2 huge suites. There's a complimentary breakfast each morning, and the rooms have jetted spa bathtubs and fireplaces. A stay at Penn's View Hotel is sure to mean a delightful romantic getaway for you and your partner.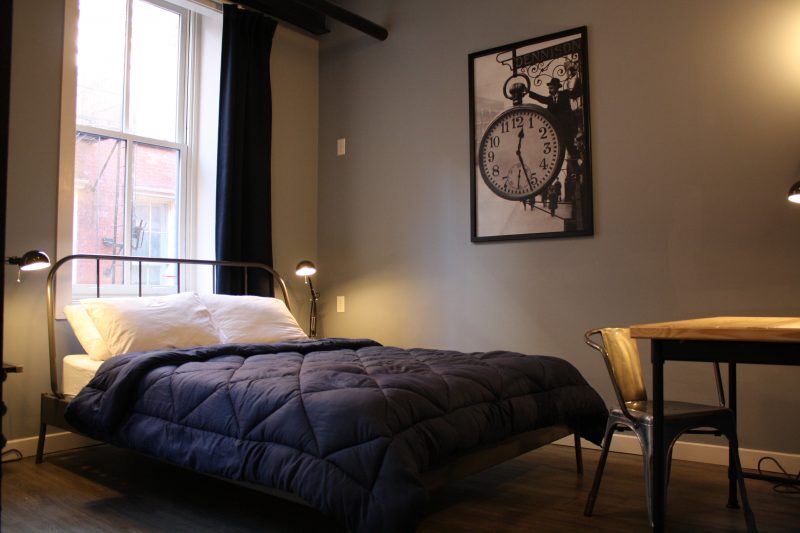 If you're after a more inexpensive romantic getaway in Philly, then Apple Hostels is the place for you. This quirky hostel is great for couples on a budget and gives you a chance to socialize with other guests.
Benjamin Franklin Parkway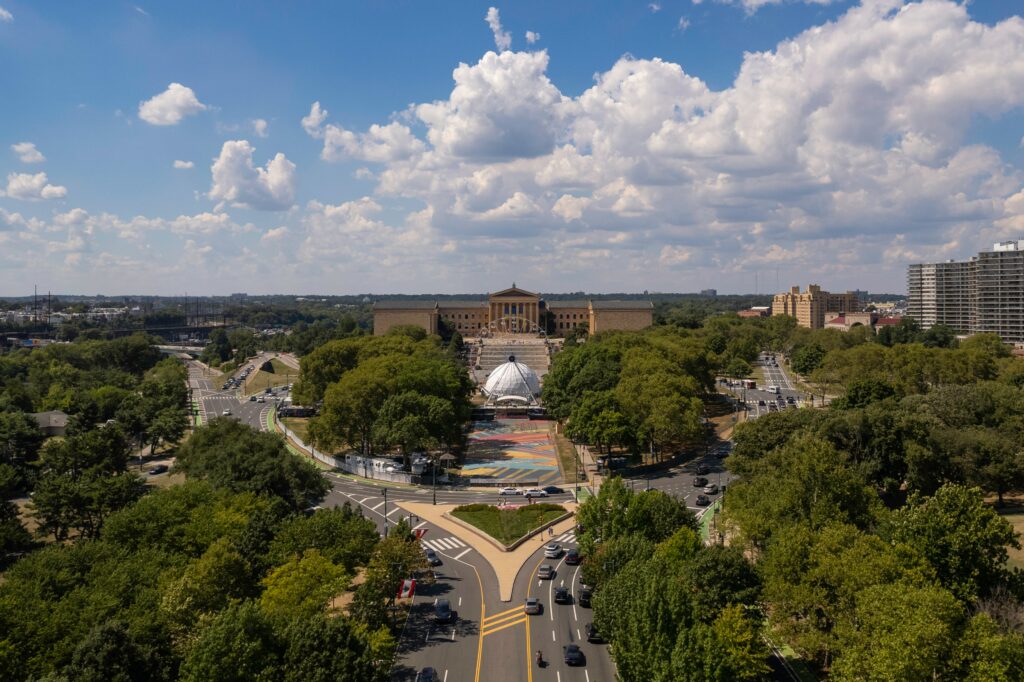 Benjamin Franklin Parkway is perfect for romantic getaways with a dose of tranquility. There are lots of peaceful green areas for you to stroll and relax in. It also tends to be less busy than some other areas of Philadelphia.
Benjamin Franklin Parkway is also known as the Museum District. This is because it contains many of the best and most popular museums in the city.
The Rodin Museum is a must as it houses the largest collection of Augustin Rodin sculptures outside of France.
The Barnes Foundation has works by many famous artists such as Picasso, Van Gogh, and Matisse. When you're ready to unwind, take a walk through Sister Cities Park.
Best Accommodations on the Benjamin Franklin Parkway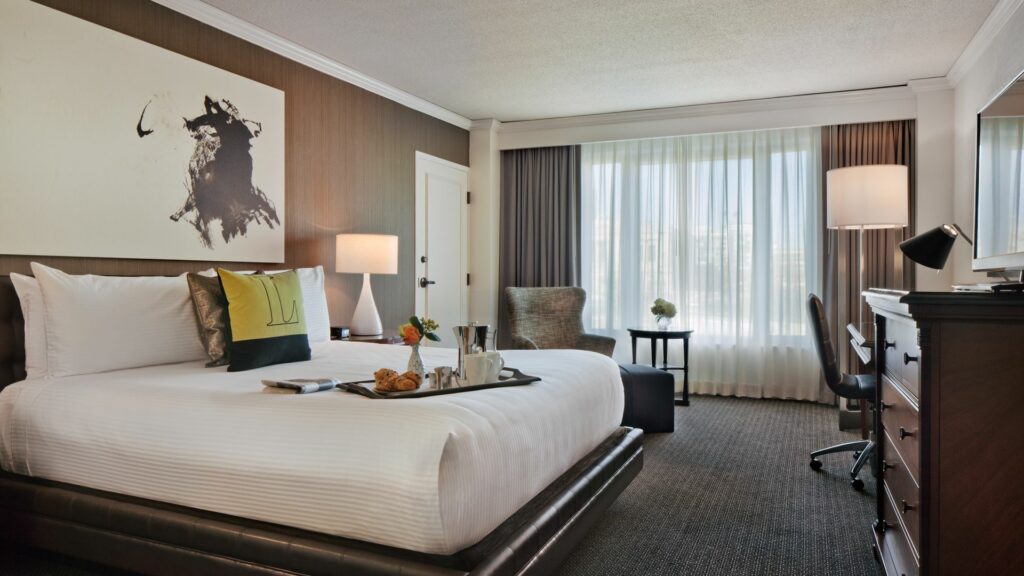 The Logan is a boutique hotel that's great for a weekend getaway or a longer stay. This romantic hotel has suites with marble bathrooms and 42-inch HDTVs. If you want to experience the height of luxury during your romantic getaway, then The Logan is for you.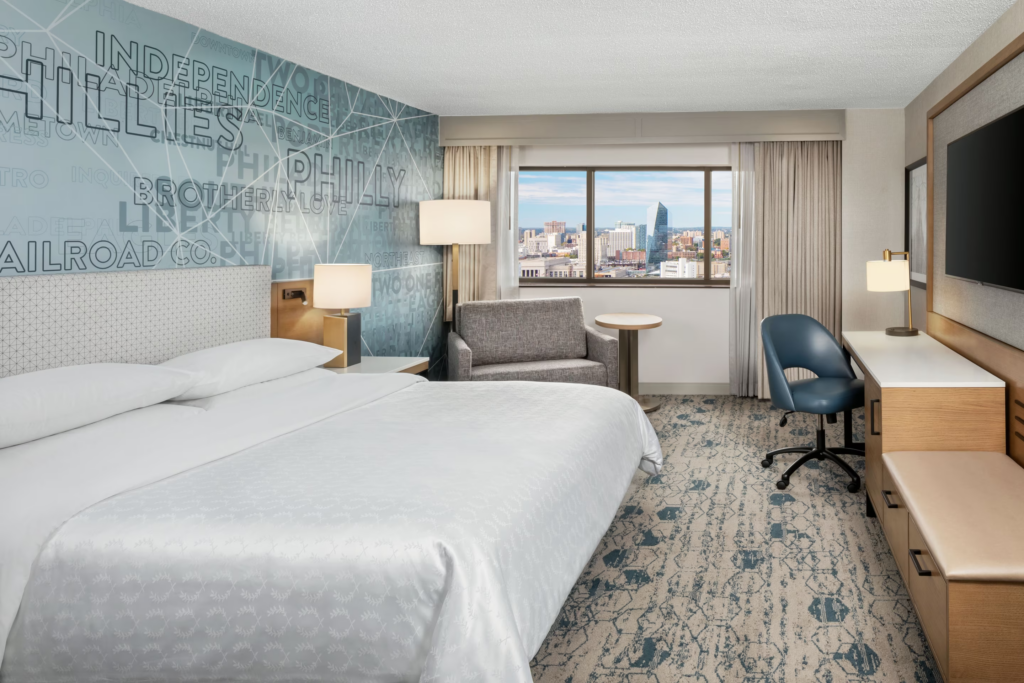 The Sheraton Philadelphia Downtown has recently been renovated. It's within walking distance of all the area's best attractions. It has a state-of-the-art fitness center and several on-site restaurants. It has guest rooms, suites, and bridal suites for you to choose from.

The Windsor Suites is another one of the most romantic hotels in Philly. It has an outdoor swimming pool on its roof. This makes it perfect for relaxing romantic getaways, and its city-view suites are incredibly luxurious.
Be sure to inquire about the romantic packages it offers.
Rittenhouse Square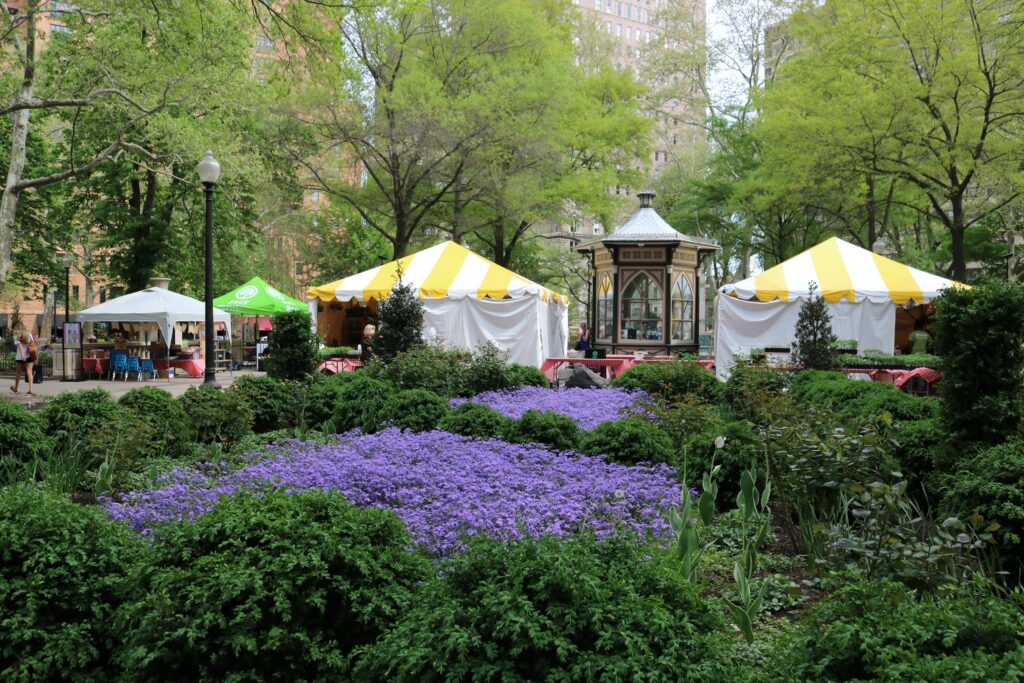 Rittenhouse Square is the most upmarket and glamorous area of Philadelphia. It's full of boutique shopping centers and high-class restaurants. This makes it an amazing location for romantic getaways.
Rittenhouse Square Park is one of the largest green areas in the whole of Philly. It's perfect for morning strolls and romantic picnics. The Rosenbach Museum and Library are housed in a historic building with a collection of almost 400,000 books and manuscripts.
Di Bruno Bros is a specialty market that serves delectable foods. The Cheese Cave at Di Bruno Bros is an absolute must during any romantic getaway in Rittenhouse Square.
Best Accommodations in Rittenhouse Square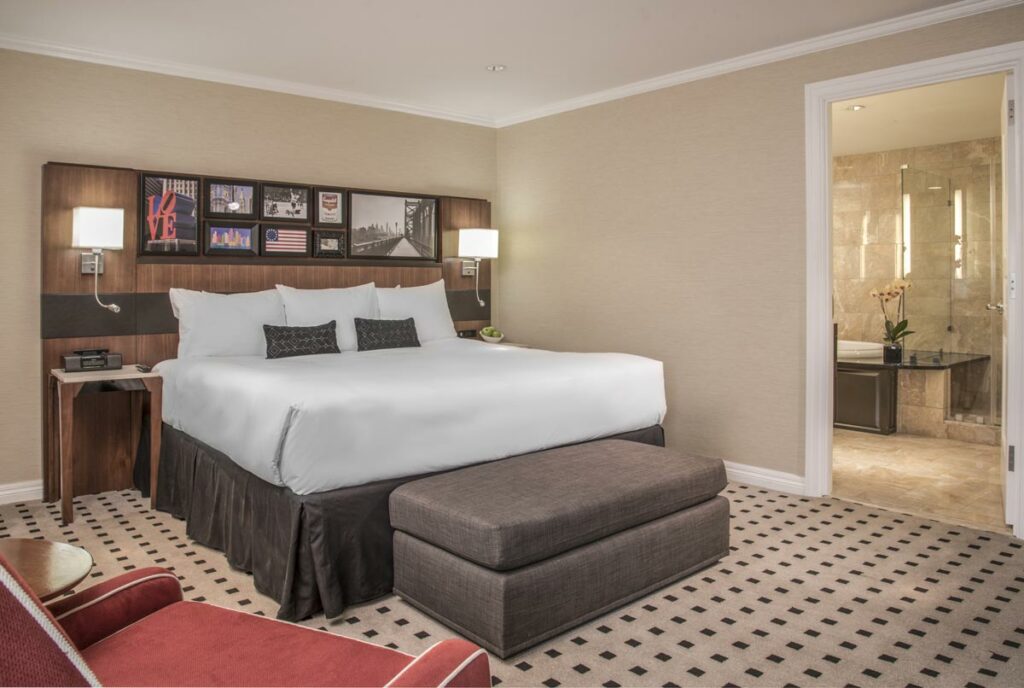 This romantic hotel has been the site of many perfect weekend getaways, and it's also ideal for longer stays. It features graceful fireplaces, stunning architecture, and an on-site bar. Its luxurious suites are simply to die for.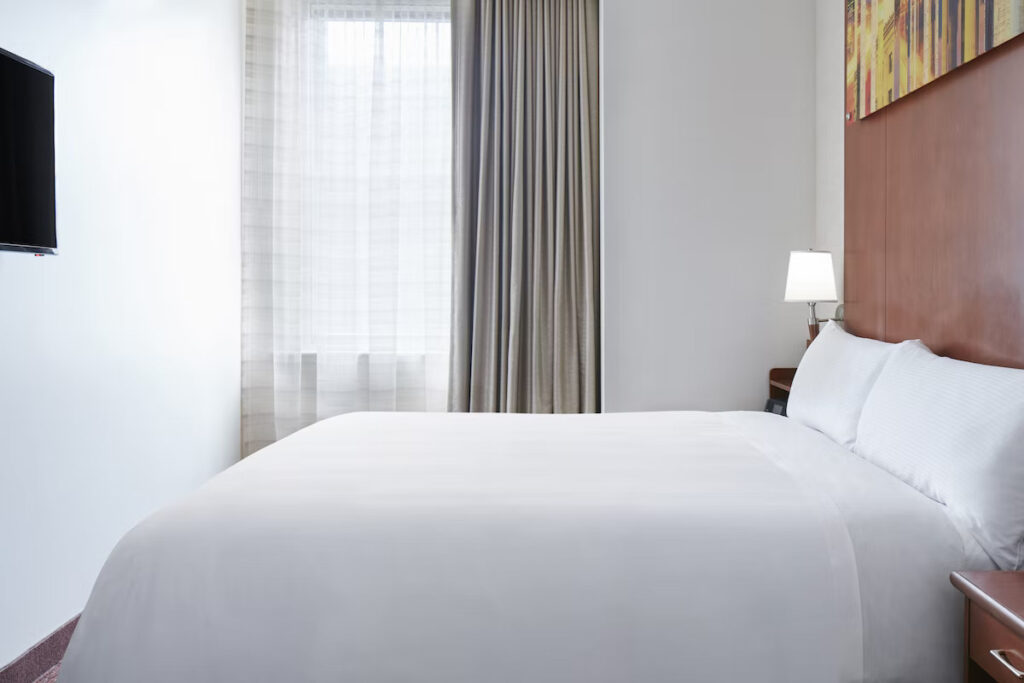 This boutique hotel is ideally located near all of the major attractions in Rittenhouse Square. It has a fitness center, bar, lounge, and private parking. Its guest rooms and suites are also slightly less expensive than many other hotels in the area.
3) Sonesta Philadelphia Rittenhouse Square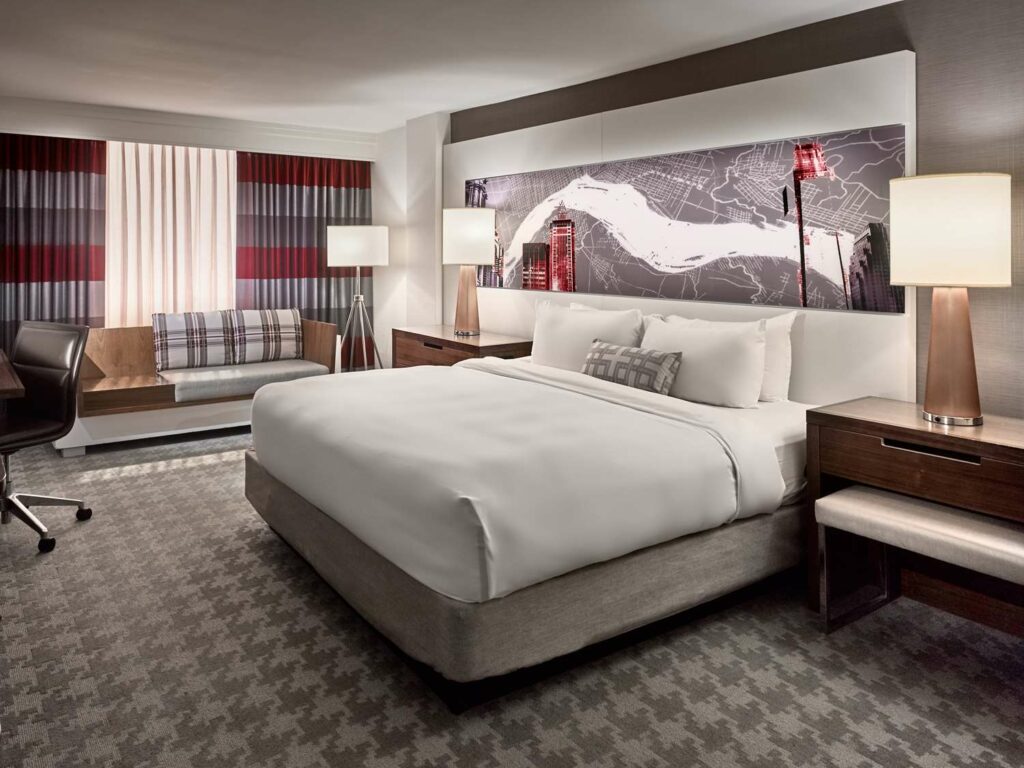 For romantic getaways that will never be forgotten, try staying at the Sonesta. It blends luxurious amenities with spacious accommodations. Its on-site ArtBar serves delicious cocktails, and it even has its own art gallery.
Fishtown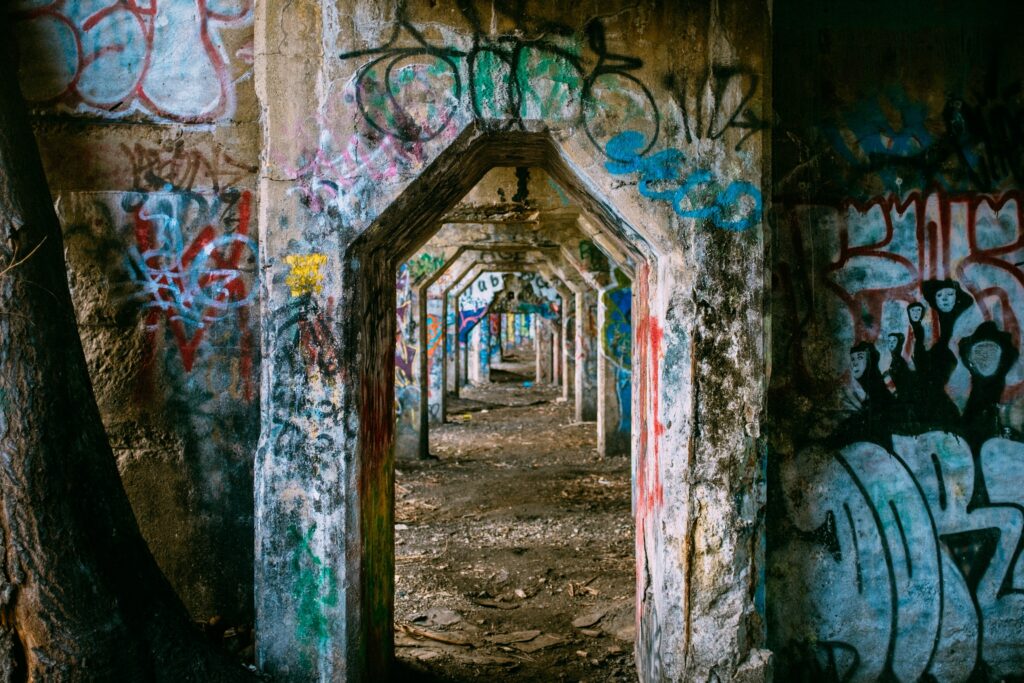 Fishtown is the liveliest area of Philadelphia and is famous for its vibrant nightlife. If you're looking for the trendiest bars, bistros, and music venues in Philly, then look no further than Fishtown.
Fishtown is home to The Fillmore, where you can catch performances from some of the biggest artists in the world. You should also be sure to check out the Philadelphia Brewing Company and see the oldest brewing facilities in the city.
When you're hungry, grab a slice from Pizzeria Beddia, which was voted the 'Best Pizza in America' a few years ago. After a night of hitting the bars and nightclubs, unwind in Penn Treaty Park. It consists of 10 acres where you can relax with your partner.
Best Accommodations in Fishtown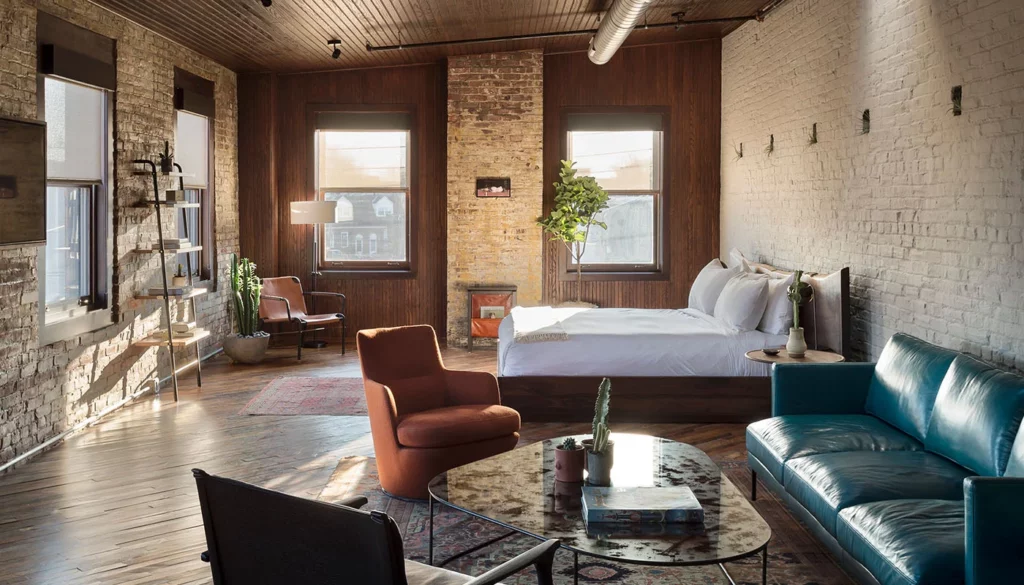 This special hotel in Fishtown is both trendy and deluxe. Due to its price, it's best for a weekend getaway, but if you have a big budget, then why not stay for longer? Its rooms have kitchenettes and flatscreen TVs for you to enjoy.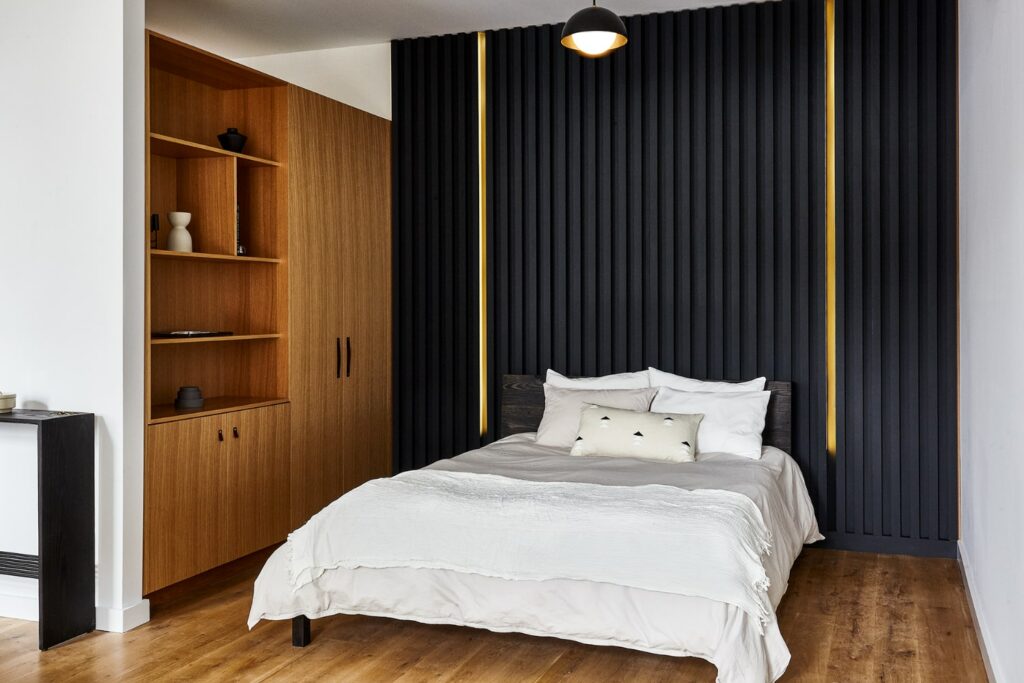 Lokal Hotel Fishtown is a boutique hotel with apartment-style suites. The owners operate an 'invisible service' type of hosting, which gives you maximum privacy during your stay. There are bridal suites and city-view suites for you to choose from.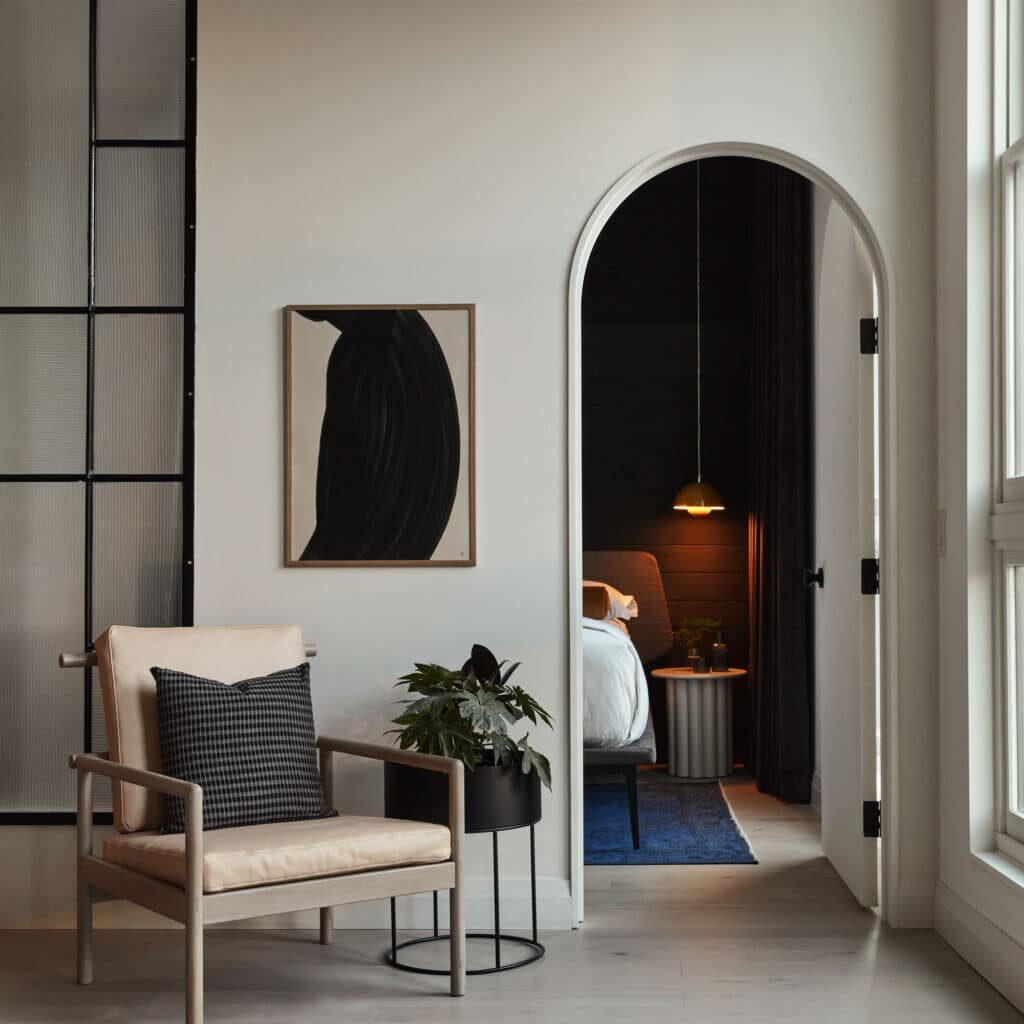 Archway Fishtown recreates the comforts of home in a luxurious setting. It's a great choice for romantic getaways due to its prime location in the heart of Fishtown. Its suites feature fully-equipped kitchens, and its beds have comfortable Wink mattresses.
Top Excursions & Activities To Do On A Philadelphia Romantic Getaway
Philadelphia has an unbelievable history, and the main attractions in the city are historical sites. However, it's also an innovative city with a forward-thinking approach. This blend of the historical and the modern makes Philly truly unique.
Some of the best activities to take part in whilst in Philly involve sampling local food. There are plenty of walking tours that incorporate several famous Philly restaurants. Touring breweries and distilleries is another firm favorite for tourists and locals.
You can also take the opportunity to view the oldest buildings and landmarks in a unique way, for example, by segwaying around Philly's beautiful streets.
Philly caters to couples who are seeking an adventure but also to those looking for a calmer experience. Whatever type of romantic getaway you have in mind, Philly has got you covered.
Flavors of Philly Food Tour
This 2.5-hour culinary tour takes you off the beaten track to eat in restaurants that are favorites with the locals. It's a great way to try the local cuisine away from the expensive tourist restaurants.
You'll visit five local restaurants and try dishes like tomato pie, cheesesteak, and soft pretzels. The trip concludes with two desserts at the Reading Terminal Market.
Segway Tour of Philadelphia
If you want to avoid the traffic and see the best sites in Philadelphia, then book yourselves onto a segway tour of the city. Your guide will show you the most impressive landmarks and buildings Philly has to offer in a fun and unique way.
These tours are limited to small groups so that you get the most of your guide's expert knowledge of the city.
Half-Day American Revolution Tour in The Valley Forge
Take a break from the city and be driven to Valley Forge National Historical Park in a comfortable tour van. You'll then spend half a day touring one of the most important sites of the American Revolutionary War.
You'll visit Washington's Headquarters, the Muhlenberg Brigade Huts, and the Washington Memorial Chapel. It's also a great way to see the picturesque countryside that surrounds Philadelphia.
Philadelphia Magic Gardens
Philadelphia Magic Gardens is a special mixed-media art installation covered with mosaics. It was created by artist Isaiah Zagar from handmade tiles, mirrors, and bicycle wheels. It has two indoor galleries and an outdoor sculpture garden.
This is something you simply have to see whilst you're in Philadelphia!
Sample Itinerary & Budget For Your Romantic Getaway In Philadelphia
Romantic getaways can be a once-in-a-lifetime experience, but they can also be expensive. So, it's always wise to plan ahead and work out a budget for your trip.
You need to consider which factors will increase the cost of your trip. For example, staying in luxury suites and traveling at the peak times of the year will make your trip more expensive.
The high season in Philly is during the summer. So, visiting during the summer months means that hotel rates will be higher. If you want to stay in Philly during the summer, you need to increase your budget.
Let's take a look at a sample budget for a four-night visit to Philadelphia in May.
If you stay in a guest room in the Wyndham, then your accommodation costs will be $696 altogether. If you go on a segway tour and the Flavors of Philly tour, this will cost $240 for you and your partner.
By making the most of your meals at your hotel and eat out once a day at a mid-range restaurant, this will come to $260 in total. This means that the total cost of your trip will come to $1,196.
Below is a sample itinerary and budget for a long weekend getaway in Philadelphia:
| | |
| --- | --- |
| Activity | Price |
| Hotel Stays: | $534 (3 nights at the Club Quarters Hotel) |
| Mode of Travel: | $2 per person, per ride (bus fare) |
| Food: | $195 (mid-range restaurants) |
| Flavors of Philly Food Tour: | $65 per person |
| Segway Tour of Philadelphia: | $55 per person |
| Half-Day American Revolution Tour in The Valley Forge: | $100 per person |
| Dark Philly Adult Night Tour: | $30 per person |
Frequently Asked Questions
How long do people typically spend in Philadelphia on a romantic getaway?
Typically, people spend two to three days in Philadelphia during a romantic getaway. This is usually enough time to see a few historical sites, eat some great food, and soak up the amazing nightlife. It also helps to keep the costs of the trip down.
However, if you'd prefer to spend longer in Philly, then you certainly won't run out of things to do. You can also use Philly as your base for exploring the surrounding Pennsylvanian countryside.
How much does a Philadelphia romantic getaway cost on average?
The average cost of a trip to Philadelphia entirely depends on how long you stay, where you stay, and when you visit. If you visit in the summer and stay in a five-star hotel, then it will be an expensive trip.
If you visit during the winter and stay in a mid-range hotel, then it will be much cheaper. On average, a four-night stay in Philly will cost you around $1,196 during the low season.
When is the best time to visit Philadelphia?
The best time to visit Philadelphia is during the late summer and early fall. During the summer, the city is at its busiest, and the price of hotel rooms soars. During the winter, it can get very cold, which isn't ideal for visiting the many sites within the city.
You should also bear in mind that the rainiest month in Philadelphia is July. So, if you don't fancy getting wet, avoid visiting during this month.
What's the most visited attraction in Philadelphia?
The Reading Terminal Market is the most visited tourist attraction in Philadelphia. It's a hub for foodies from all over the world with incredible local produce, artisanal cheeses, and delicious sandwiches.
Make sure to visit Reading Terminal Market during your trip to Philly.
Start Planning The Ideal Romantic Getaway
Philadelphia is a city of diversity and variety. If you love food, intersted in history, and looking for the perfect romantic getaway you'll adore and be swept off your feet by Philly.
To make the most of your trip to Philadelphia, it's best to try and combine contrasting experiences. Spend a day in its museums and a night in its rowdy bars.
When you're planning your next romantic getaway, make sure you check out our other Couples Travel Guides. We'll arm you with all the knowledge you need to have the best romantic getaway anywhere in the world.