Are you looking for the perfect honeymoon spot? Look no further than Indiana! With its plethora of attractions, resorts, and amusement parks, this state will steal your heart in no time.
With so much to explore and experience, it can be hard to decide where to begin. That's why we have compiled the ultimate honeymoon guide for Indiana, complete with top resorts, excursions, and travel tips. Read on to learn more and start planning your romantic Indiana getaway!
What Makes Indiana Perfect For A Honeymoon?
If you're looking for an affordable romantic getaway packed with things to do, Indiana should be top of your list of destinations. The state is home to numerous lakes, parks, historic buildings, romantic hotels, and small towns. In other words: the perfect escape from everyday busyness.
Here are just a few of the things that make Indiana the perfect place for your honeymoon:
1. The state is home to some of the most beautiful lakes in the country, including Lake Michigan and Lake Erie. These lakes offer plenty of opportunities for swimming, fishing, boating, and more. You can also take a romantic stroll by the lake. There are many rivers, too, such as the Joseph River. A lot of Indiana hotels have gorgeous views of the lakes and rivers.
2. Indiana is also home to several National Parks, such as the Hoosier National Forest and the Indiana Dunes National Lakeshore. These parks are perfect for hiking, camping, mountain biking, and horseback riding.
3. Indiana has lots of art galleries. The most popular ones are Brown Country Art Gallery and The Art Museum of Greater Lafayette, both around an hour's drive from Indianapolis. The capital is also home to professional sports teams and live music venues.
4. Southern Indiana is home to several award-winning wineries and golf courses. Establishments like Oliver Winery are a must on a romantic weekend away. Honeymooners can visit the Crooked Stick Golf Club, close to Indianapolis, and Pete DYE Course at the French Lick Resort. There are plenty of other golf courses to choose from.
The Mary Rose Herb Farm is a tranquil retreat for a relaxing honeymoon.
Best Areas To Stay In Indiana
1. Speedway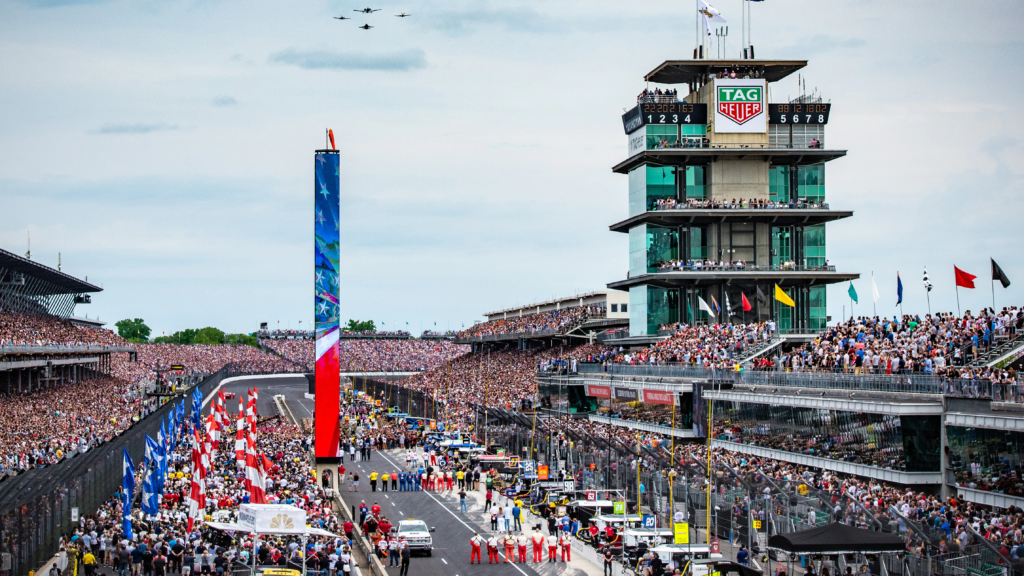 This is the place to go if you want museums and breweries. Speedway is the site of the Indianapolis Motor Speedway and was the capital of professional auto racing from 1909 until the opening of Daytona International Speedway in 1959.
The town has a long history of auto racing dating back to the early 1900s. Speedway is also home to several historical landmarks, including the Indianapolis Motor Speedway Museum, dedicated to preserving the history of auto racing.
2. Fishers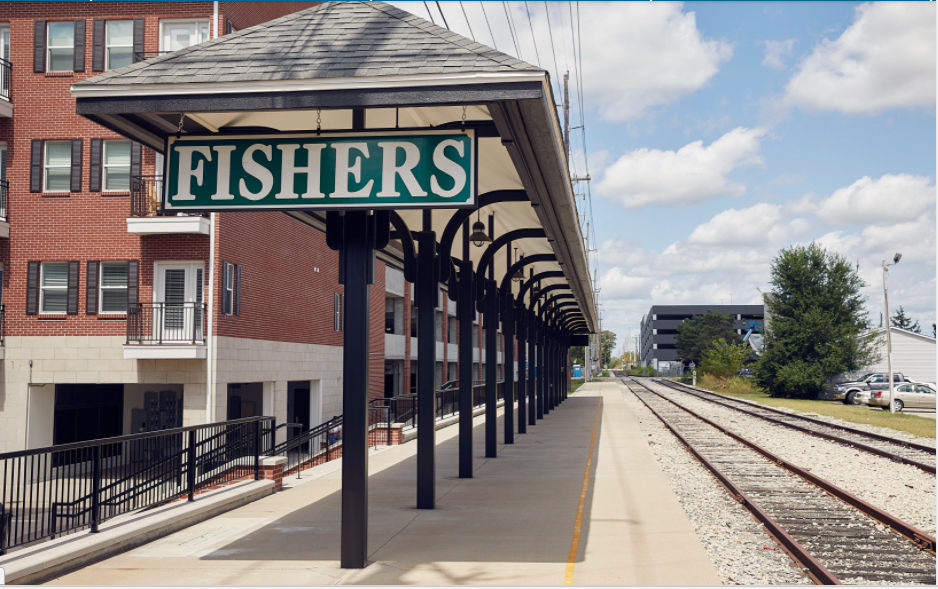 Fishers was founded in June 1872 by William Conner and Pleasant Fisher on land that was purchased from the federal government. People who go to Fishers usually love to visit Topgolf. Another great place to see while you are in this area is Conner Prairie Pioneer Settlement.
The city has a park system that includes Flat Fork Creek Park, a 462-acre park that opened in 2004. The space includes a dog park, a playground, and hiking trails.
3. Broad Ripple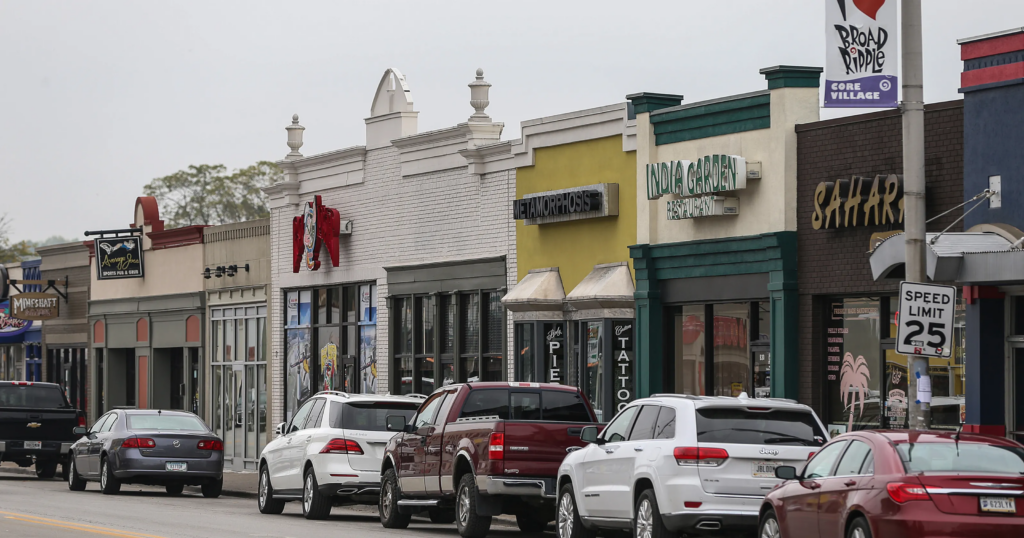 Broad Ripple is one of the most popular neighborhoods in Indianapolis. The neighborhood is also home to Butler University's campus. It's known for its nightlife, arts scene, and many restaurants. There are also a number of shops and galleries in the area.
Head to Glendale Shopping Mall if you want to do some honeymoon shopping.
4. Greenwood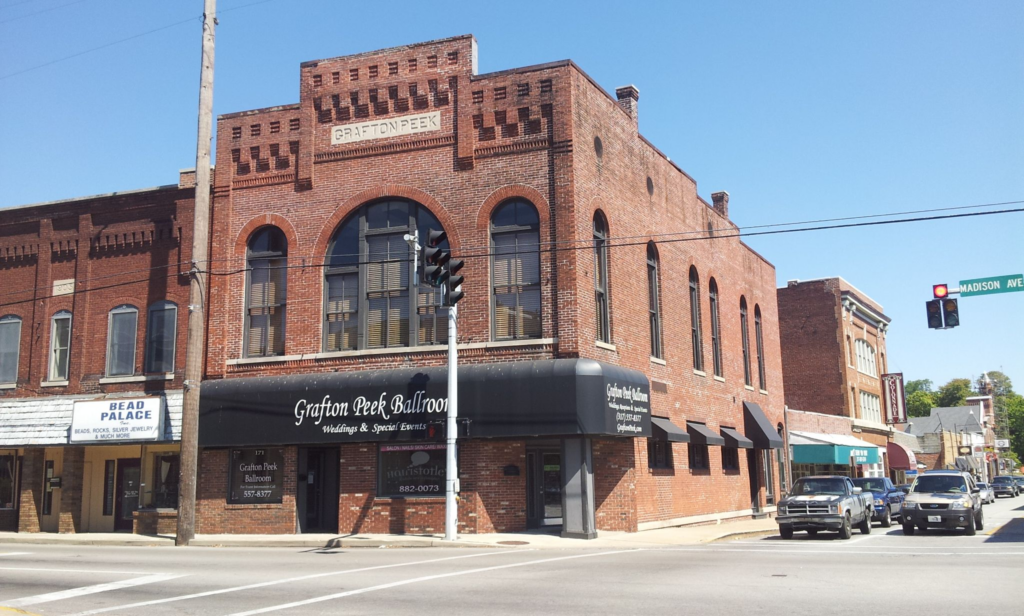 Greenwood is a city in Johnson County, Indiana. The city was named after Nathan Greenwood, one of the first settlers. Greenwood was originally settled as a farming community, but the railroad's arrival in 1852 led to the city's growth as an industrial center.
This area is known for its prime shopping and restaurants. You can also stop and play golf at Valle Vista. Want to do some shopping on your honeymoon? Head to Greenwood Park Mall.
Best Honeymoon Resorts, Hotels, and Other Stays in Indiana
For those on a tighter budget, there are plenty of affordable hotels and resorts that will still provide you with a romantic and memorable experience. And for those looking to splurge, there are plenty of romantic hotels that will make your honeymoon truly unforgettable.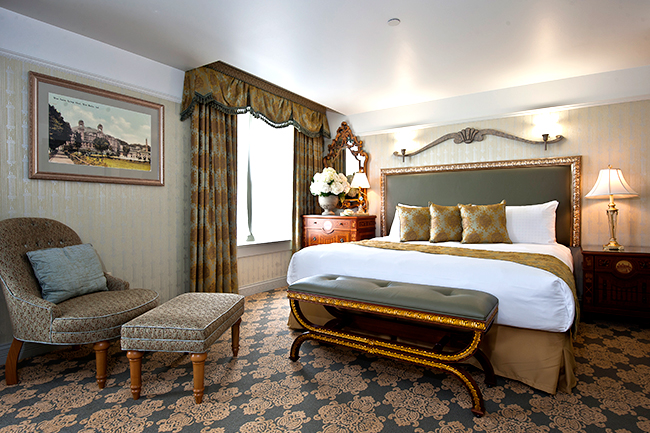 Price per Night: From $579
Best For: Long stays
Availability: Easy to book
Nestled in the historic town of West Baden Springs, the West Baden Springs Hotel is a true hidden gem. This luxurious yet affordable hotel offers everything you need for a romantic getaway, including a spa, fitness center, a Tesla charging station, fine dining, a hot tub, and a championship golf course. The hotel also offers an indoor and outdoor pool.
Its convenient location makes it easy to explore all that southern Indiana has to offer. There are 243 luxury rooms and suites in total, and the hotel is pet friendly.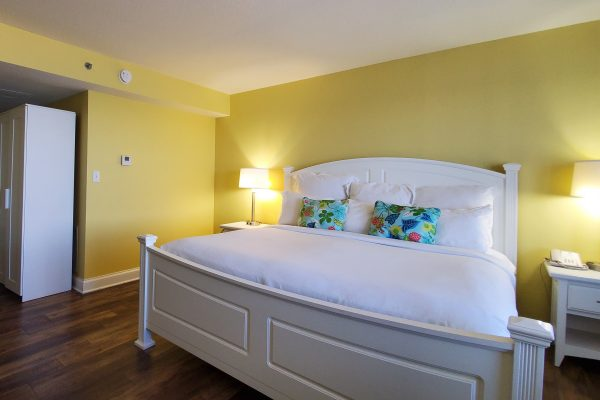 Price per Night: From $110
Best For: All inclusive
Availability: Easy to book
The Oakwood Resort features Oakwood Coffee & Creamery, which serves Starbucks drinks, a restaurant called The Pier & Back Porch, outdoor ball courts, boat tours, walking trails, biking trails, and a beautiful lake view. The hotel has wood-infused interiors, creating a natural warmth.
The rooms are spacious and within walking distance of Lake Wawasee. There are standard rooms and suites available.
The resort is less than an hour from South Bend and Fort Wayne.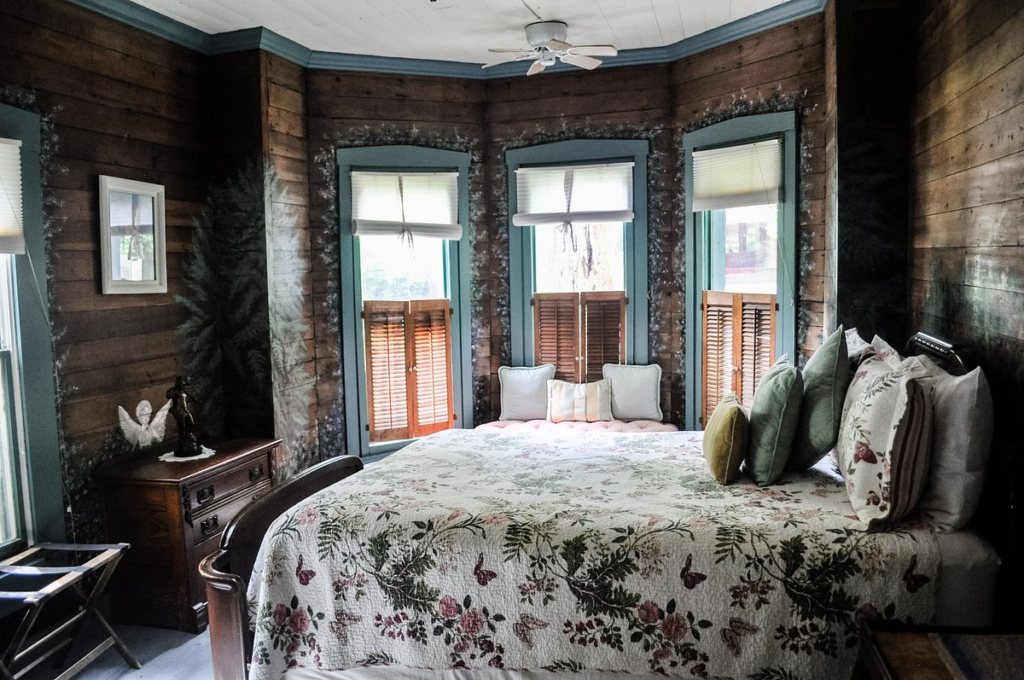 Price per Night: From $124- $184
Best For: Short stays
Availability: Easy to book
Story Inn is a one-of-a-kind bed and breakfast located in an old stagecoach stop. Story Inn has been voted one of the most romantic inns in the country. The rooms above the restaurant are cozy and charming, and the grounds are absolutely gorgeous.
There's also plenty to do in the area, from hiking and biking to shopping and dining.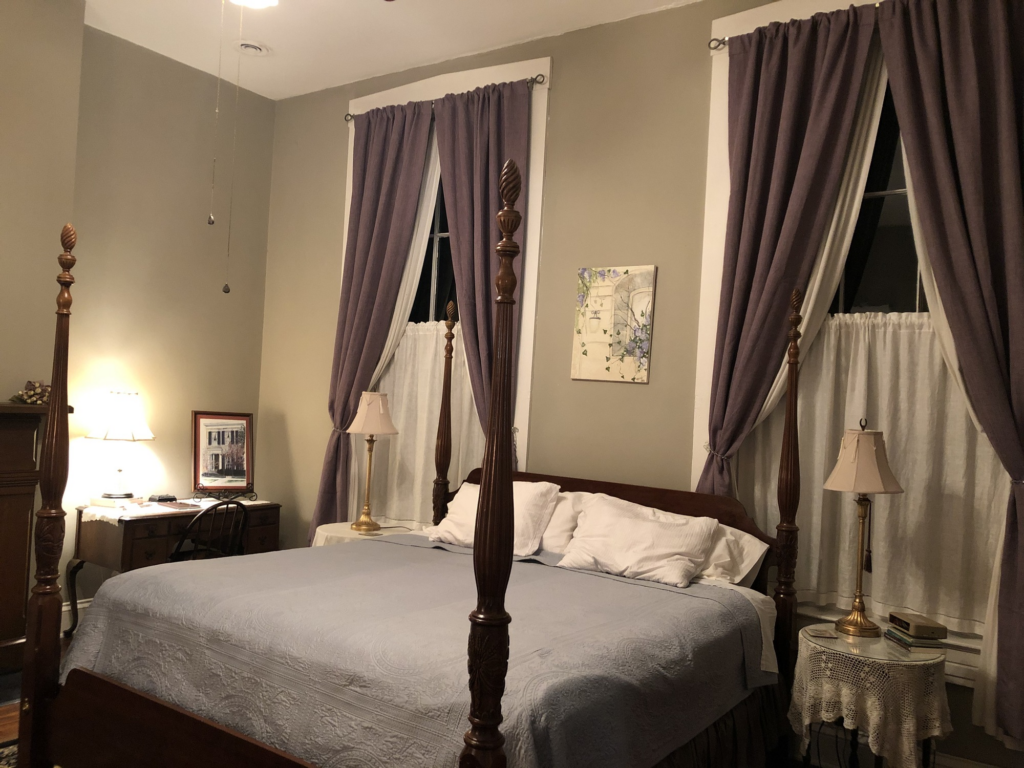 Price per Night: From $205
Best For: Older couples
Availability: Easy to book
There's something romantic about staying in a bed and breakfast, and the Iron Gate Inn in Madison, Indiana, is no exception. This historic inn only has four rooms. Each room is completely unique. The Iron Gate Inn was built in 1840, and the original summer kitchen is now the Secret Garden Suite.
The rooms are all individually decorated and feature amenities like fireplaces, jacuzzis, and four-poster beds. A candlelight breakfast is served each morning in the dining room or on the patio for weekend guests.
For guests staying during the week, the breakfast is more American-style. When you're not relaxing at the inn, you can explore all that Brown County has to offer, including hiking trails, wineries, and shops.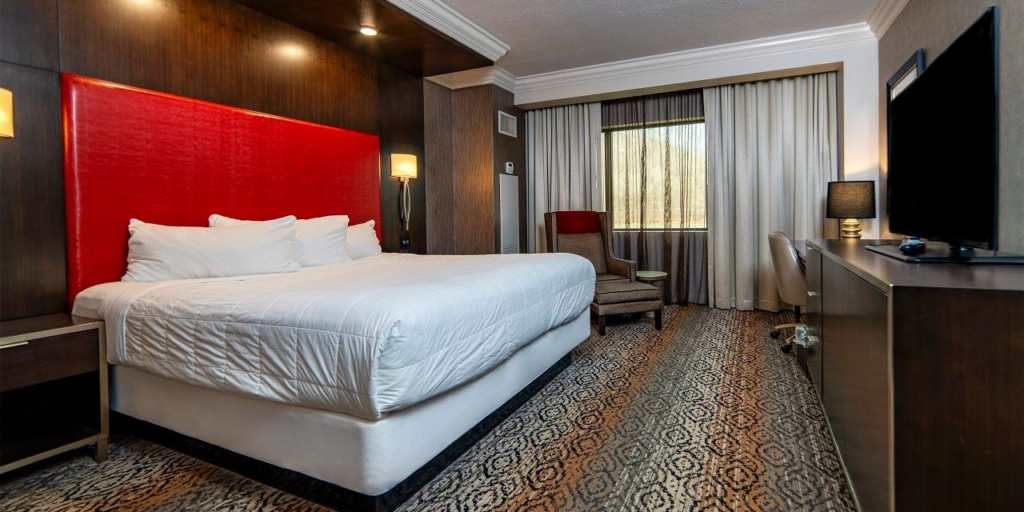 Price per Night: From $99
Best For: All inclusive
Availability: Easy to book
This is a hotel and a casino, so if you want a two-in-one hotel, it's perfect. The rooms are deluxe and spacious. There is a spa if you feel like spending the day relaxing. At night, you can go to the Volt Lounge & Bar or the Juno Bar for a drink.
Just 20 miles from the hotel is a thoroughbred racetrack where the Kentucky Derby takes place annually. Other attractions nearby include The Muhammad Ali Center, the Belle of Louisville, The Speed Art Museum, and the Kentucky Science Center.
Look out for shows that are taking place at the hotel when you book, as this could make a great date night. Guests can buy tickets to the different shows held at the hotel.
The hotel has an array of dining options, such as Gordon Ramsay Steak, Aroma Cafe & Bar, and The Piazza. Book a table on the website.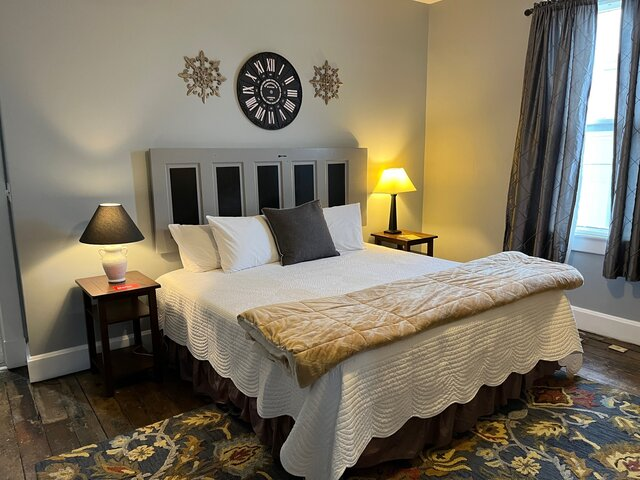 Price per Night: From $200
Best For: Older couples
Availability: Easy to book
Nestle Inn is within walking distance of downtown Indianapolis. Locally owned, this is the perfect place for romantic getaways in Indiana. Every staff member working at the inn is passionate about all things local. You can find out a little about them on the website.
With its cozy rooms and on-site spa, Nestle Inn offers everything you need for a relaxing honeymoon. Plus, its location near Nashville makes it easy to explore the area.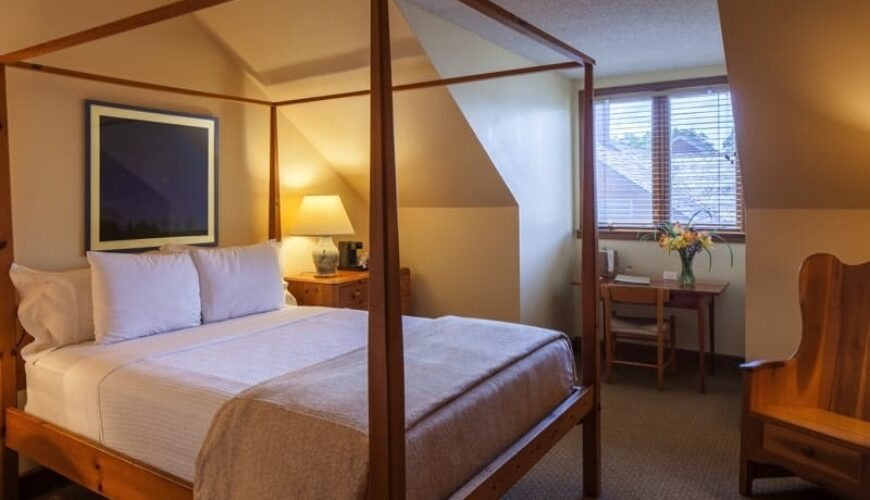 Price per Night: From $160
Best For: Short stays or long stays
Availability: Easy to book
The New Harmony Inn is a bed and breakfast, and it's nestled in the heart of Amish country. It offers stunning views of the surrounding countryside. The innkeepers are warm and welcoming, and the rooms are cozy and comfortable. There is a spa, a huge indoor pool, a gift shop, and a few hot tubs. It's located just seven miles off the interstate.
You'll find plenty of things to do in the area, including exploring the local Amish community, visiting wineries and distilleries, and hiking in the beautiful Hoosier National Forest. Some rooms have a view of the lake, so be sure to look out for that when booking a room.
This is one of the more romantic Indiana hotels you definitely want to spend a night in.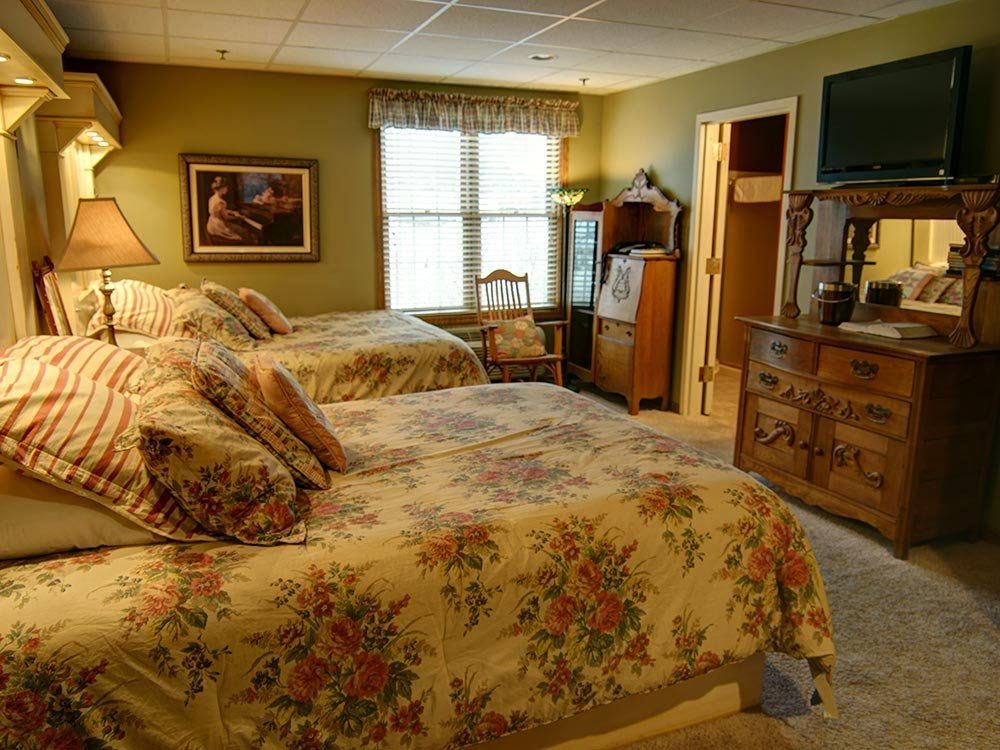 Price per Night: From $145
Best For: Long stays
Availability: Easy to book
The Cornerstone Inn is one of the most popular honeymoon destinations in Nashville, Indiana. The inn is surrounded by the nestling hills of Brown County and offers a variety of amenities and activities for couples to enjoy during their stay. The staff is very friendly and accommodating, and the 39 rooms are clean and comfortable.
The inn is located in a beautiful setting, and there are plenty of things to do in the area. Couples can go hiking, biking, or swimming in the nearby lakes. There are also many great restaurants in the area, and the inn offers a complimentary hot breakfast each morning.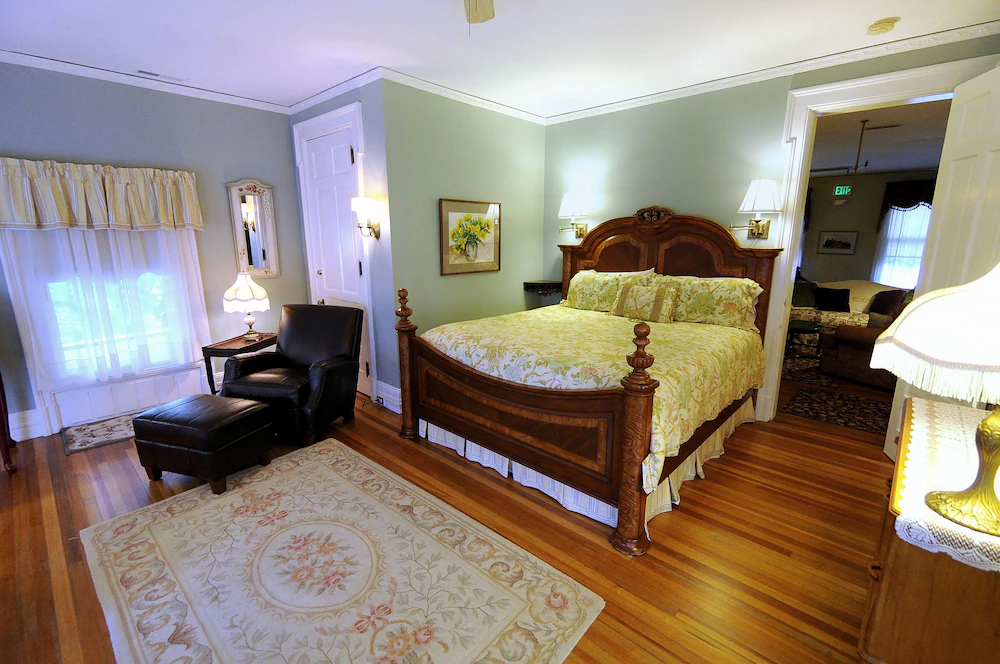 Price per Night: From $180
Best For: Young couples
Availability: Easy to book
Oliver Inn is a quaint bed and breakfast located in the heart of downtown South Bend. This romantic spot is within walking distance of many great restaurants and attractions, making it the perfect base for exploring all that the city has to offer. These attractions include The Lauber, the South Bend Museum of Art, Edge Adventure Park, and Tippecanoe Place.
The Oliver Inn offers nine beautifully appointed guest rooms, each with its own unique décor and amenities. Each room has its own name, such as The James Oliver, The Knute Rockne, and The Tippecanoe. Guests can enjoy a delicious breakfast every day in the dining room, and complimentary wine and cheese in the evening.
The Oliver Inn has a "Pamper Your Sweetheart Package" for $85, which comes with silk rose petals, chilled sparkling juice, a dozen roses, and a dozen dark chocolate truffles. There are more packages that you can check out on the website.

Price per Night: From $169
Best For: Short stays
Availability: Easy to book
If you're looking for a romantic hotel in Indiana, look no further than Charley Creek Inn. This quaint bed and breakfast is nestled in the woods in the heart of Wabash, making it the perfect place to relax and unwind with your new spouse. The innkeepers are warm and welcoming, and there is on-site fine dining at the Twenty Restaurant.
The rooms are made using designer fabrics and antique furniture. In the morning, you can enjoy a delicious home-cooked breakfast before heading out for a day of hiking or exploring the nearby attractions. This includes the Honeywell Center, Wabash Historical Museum, and Eagles Theater.
In the evening, you can relax in front of the fire with a cocktail at The Green Hat Lounge. Guests can also take a moonlight stroll through the woods at Charley Creek Inn.
If none of the above hotels or inns are for you, check out Market Street Inn Bed & Breakfast, Mary Rose Herb Farm Retreat, Ironworks Hotel Indy (a luxury boutique hotel), or Serenity Springs in Michigan City.
Top Excursions & Activities To Do On An Indiana Honeymoon
1. Visit the Indianapolis Museum of Art: The museum is one of the most comprehensive art museums in the country and houses an impressive collection of paintings, sculptures, and other works of art. Couples can explore the museum's many galleries and then take a break in one of its beautiful gardens.
2. Go Wine Tasting in Brown County: Brown County is home to several wineries, making it the perfect place for a romantic wine-tasting getaway. Couples can visit vineyards, tour wineries, and sample some of the state's best wines
3. Take a Scenic Drive: Indiana is home to some of the most beautiful scenery in the US. Couples can take a leisurely drive through the rolling hills and farmland or go for a more adventurous road trip and explore the state's forests and caves.
4. Visit Amish Country: Amish Country is located in northeastern Indiana and is home to a large community of Amish people. Couples can learn about the Amish way of life and see firsthand how they live without modern conveniences. You can choose from seven Amish experiences.
5. Try your luck at the French Lick Casino at theFrench Lick Hotel.
6. Visit the White River State Park or theIndiana Dunes State Park.
Sample Itinerary & Budget For Your Honeymoon To Indiana
To help you plan the ultimate honeymoon, we've included a sample itinerary and budget. Of course, you can tailor this to your own preferences and interests, but this should give you a good starting point.
Day one: Arrive in Indianapolis and check into your hotel. Spend the afternoon exploring the city's many sights, including the Indianapolis Museum of Art, the Children's Museum of Indianapolis, and the Soldiers and Sailors Monument. In the evening, enjoy a romantic dinner at one of Indy's great restaurants. High Velocity and The Garage Food Hall are two popular choices for dinner.
Day two: Head out for a day of adventure at Holiday World & Splashin' Safari in Santa Claus. Ride roller coasters, splash around in the water park, and take in a show at the 4-D theaters. You can also check out the Santa Claus Post Office and Santa's Castle. Then return to your hotel for some R&R.
Day three: Drive to French Lick Resort for a day of pampering at its world-class spa. Later, tee off at one of the resort's two championship golf courses or try your luck at the casino. Finish the day with dinner and drinks at one of French Lick's fabulous restaurants.
Hotel room: $150-$250 per night (depends on the time of year you go)
Dining: $50-$100 per day
Activities: $30-$60 per activity
Total: $300-$560 per day
FAQs
How much does a honeymoon in Indiana cost?
There is no definitive answer to the question of how much a honeymoon in Indiana will cost. It will ultimately come down to the specific resort or hotels chosen, as well as the activities and excursions you choose. You are looking at an average of $300-$560 per day.
When is the best time to visit Indiana?
The best time to visit Indiana for your honeymoon depends on what you want to do while you're there. If you're looking to spend time outdoors, spring and fall are great times to visit. The weather is mild, and there are plenty of activities to choose from, like hiking, biking, and canoeing.
If you're more interested in city life, summer is a great time to visit. Indianapolis and other cities come alive with festivals and events. And if you're looking for a romantic getaway, winter is a magical time in Indiana. The snow-covered landscape is breathtaking, and there are plenty of cozy places to snuggle up with your new spouse.
What is the best way to travel around Indiana?
Driving is the best way to travel around Indiana. You can take Highway 12 along the state's western border if you're looking for the most scenic route. This road takes you through some of Indiana's most beautiful countryside, including the Hoosier National Forest.
For a true urban experience, try Interstate 65, which runs north-south through the state's major cities. Or, if you're looking for a leisurely drive, take State Road 9 from Indianapolis to Fort Wayne. This route takes you through small towns and farmland and is a great way to see Indiana's rural side.
What is the best way to travel to Indiana?
You can fly into the Indianapolis International Airport, which is located just outside of the city. You can also fly into one of the smaller airports in the state, such as the South Bend Regional Airport or the Fort Wayne International Airport.
If you're looking to save money on your travel expenses, you can take a bus or a train into Indiana. The Greyhound bus station is located in Indianapolis, and there are several Amtrak trains that stop in various cities throughout the state.
How long should you spend in Indiana for a honeymoon?
Ideally, you should plan to spend at least a week in Indiana for your honeymoon. This will give you enough time to explore all the state has to offer, from its picturesque countryside to bustling cities. If you're short on time, though, don't worry – there's still plenty to do in just a few days.
What city is the best to stay in for a honeymoon in Indiana?
There are a few different great cities to stay in for a honeymoon in Indiana! If you want to be close to all of the action and excitement, Indianapolis is the city for you. If you're looking for a more relaxed and romantic atmosphere, Evansville is the perfect place.
Start Planning The Perfect Romantic Honeymoon Getaway
Once you've chosen a resort, start planning your travel details. If you're flying, book your tickets well in advance and look for any discounts or deals that may be available. If you're driving, map out your route and leave enough time to make all the necessary stops along the way.
Finally, start thinking about the little things that will make your honeymoon even more special. Plan ahead for any meals or activities on your trip, and don't forget to pack some romantic essentials like champagne and strawberries!
With a little planning, you can ensure that your honeymoon is everything you've ever dreamed of – and more. Check out our Couples Travel resources page to help you plan romantic getaways to any destination.