When you start imagining the perfect romantic weekend getaways around the US, Iowa may not be your top pick. But there are more than corn fields and blue skies in the Hawkeye State!
Iowa can be the ideal destination for romantic weekend getaways for couples on any budget.
Read on to find out all the best that Iowa has to offer – from the best destinations to the best hotels, as well as an ideal itinerary and budget that can be adapted for all kinds of romantic weekend getaways in Iowa.
What Makes Iowa Perfect For A Romantic Getaway?
Iowa is the perfect romantic escape. Bustling upscale cities, cozy villages, and plenty of outdoor adventures await!
In the winter, you can hit the slopes; in fall, you can marvel at the fall colors; in summer, you can spend lazy days near a lake; and in spring, you can indulge yourself at the many wineries.
Although we highly recommend spending at least four days in the state, you can adjust your stay to fit your budget. Iowa has all-inclusive lakeside resorts, chain hotels, homestyle bed and breakfasts, and everything in between!
Most Romantic Getaways in Iowa
You might think that this landlocked state doesn't have a lot of romantic escapes to offer, but there are actually plenty of destinations for couples to enjoy.
There are museums, art galleries, nature reserves, wine farms, and plenty of old-school bridges to explore!
We have listed our top romantic destinations across Iowa, as well as where to stay while visiting each region.
Des Moines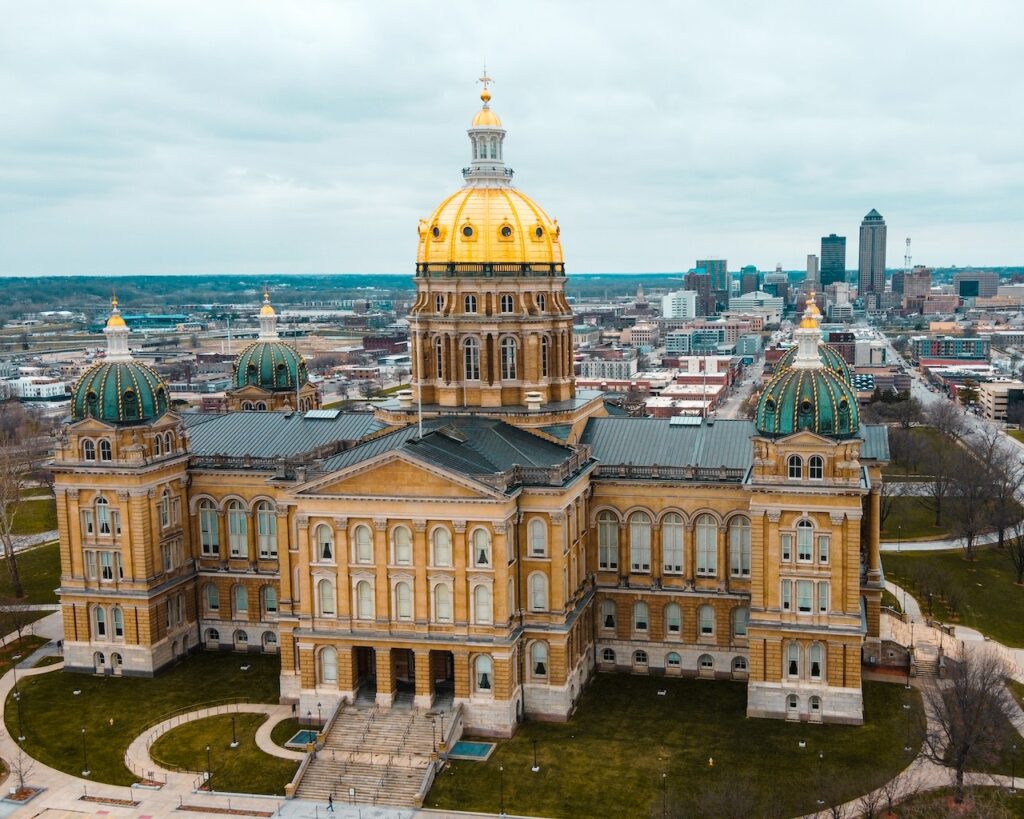 Des Moines is the city with the largest population in the state. There is plenty to do for those heading to the city for their romantic weekend getaways.
Here are some of our top picks for couples:
Visit Blank Park Zoo for up-close animal encounters (Blank Park Zoo admission is $16 per adult).
Shop for local produce at the Downtown Farmers Market in the Historic Court District.
Pack a picnic and head to the Botanical Gardens ($10 per adult) or the Pappajohn Sculpture Park (free).
Snuggle up with your favorite person at the Valle Drive-In ($8 per adult and $5 per car), just 30 minutes outside of the city.
Best Accommodations in Des Moines: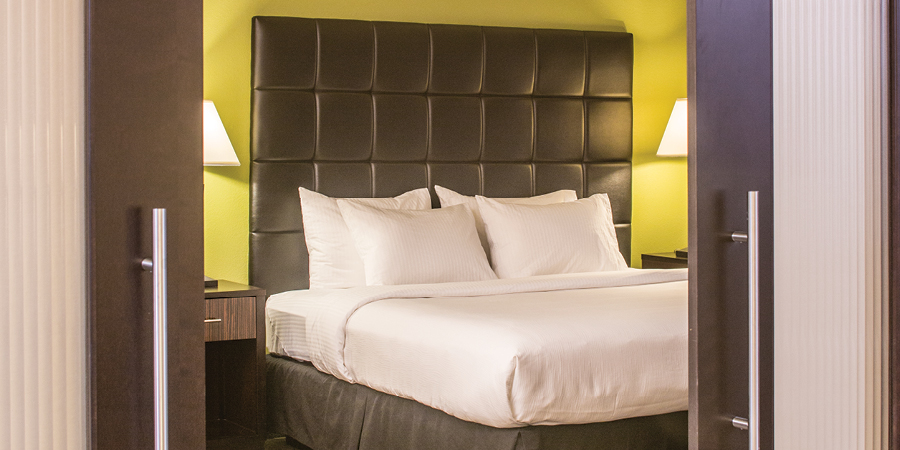 Price per Night: $164 – $359
The Prairie Meadows Casino Racetrack and Hotel is a themed hotel located in the heart of the city.
While staying here, couples can enjoy the heated indoor pool, work up a sweat at the fitness center, dine at AJ's Steakhouse, or simply settle down with a cocktail in the Photo Finish Lounge.
Budget-conscious travelers can stay in a Double Queen, while those looking to splurge can book into the Presidential Suite.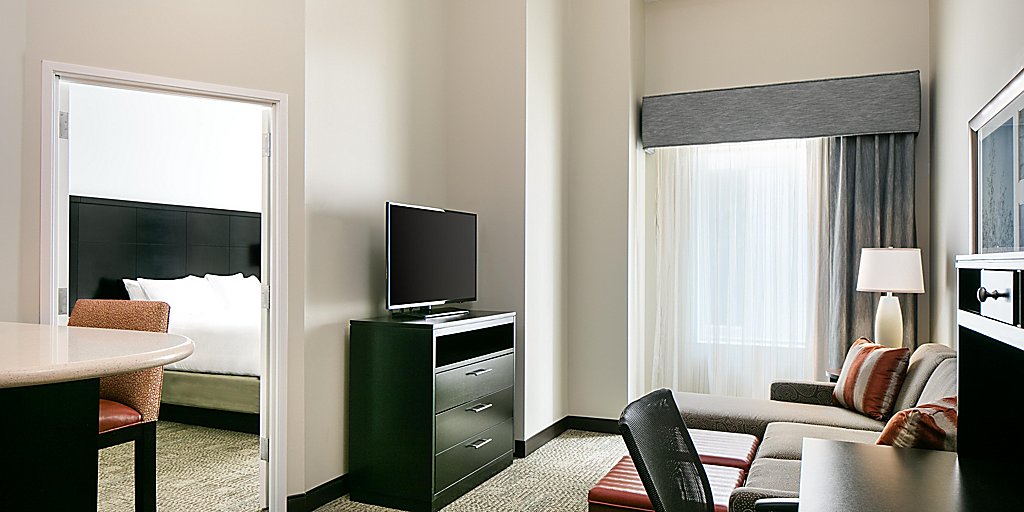 Price per Night: $170 – $269
Staybridge Suites is a 4-star hotel located in the downtown East Village area.
There is a hot tub, indoor pool, and fitness center right on site. Guests can enjoy the free breakfast each morning or order room service.
And if Fido is along for the trip, this accommodation is pet friendly!
The suites have full kitchens, workspaces, and all the home comforts you need. This includes a flatscreen TV, WiFi, and even a dishwasher!
The hotel is ideally located close to the Des Moines Civic Center, the State Capitol, the Wells Fargo Arena, the Des Moines Performing Arts Center, and the State Historical Museum.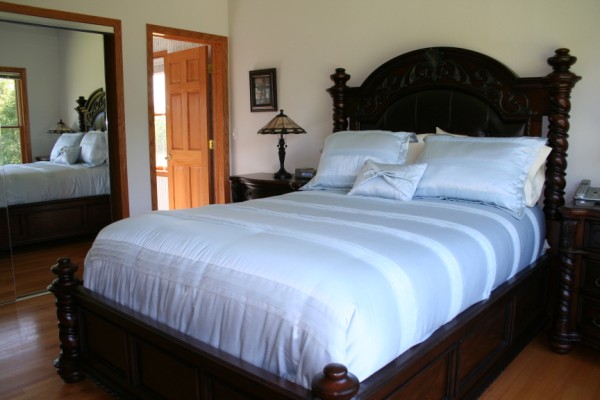 Price per Night: $150 – $175
The adorable Victoria's Vineyard Bed and Breakfast describes itself as "A taste of Spain in the heart of Iowa."
Located on a working farm, it caters to couples looking for a real escape. Here, you can soak in your private hot tub, wander around the forest, sip local wine, and let your daily stress melt away.
There are only two rooms available at the Victoria's Vineyard Bed and Breakfast. The Master Bedroom is the largest and comes with a private jacuzzi. The Lower Level Bedroom is still spacious and has an en-suite bathroom.
Guests also have access to the sitting room, outdoor patio, vineyard, and pond.
Dubuque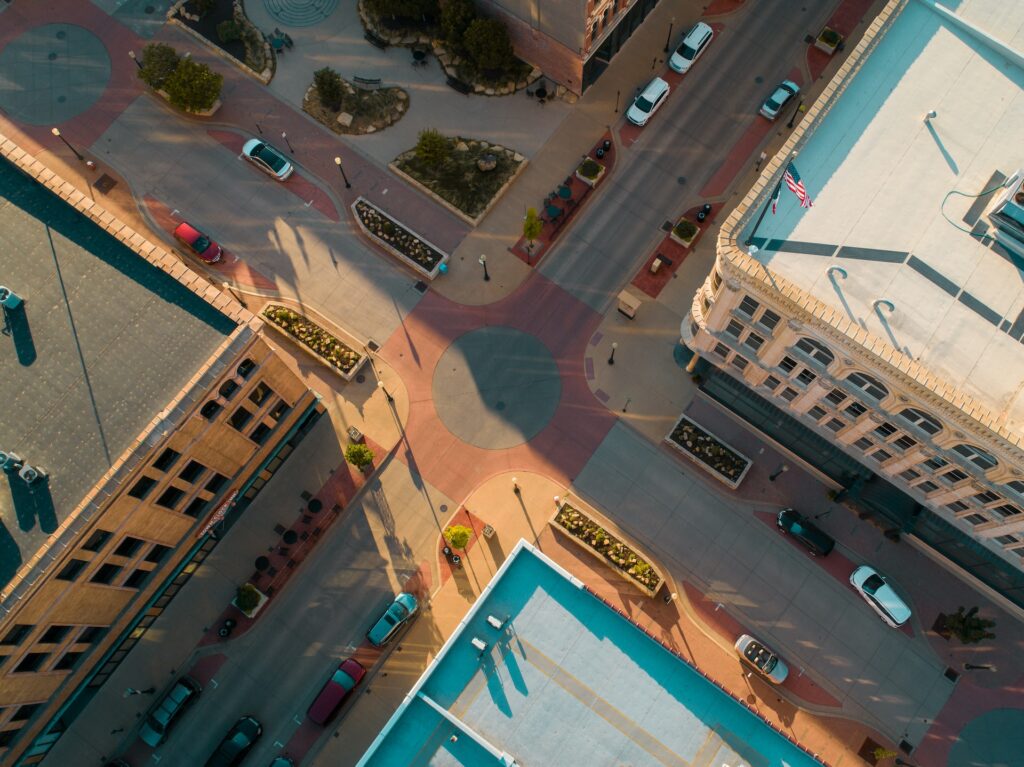 Dubuque is renowned for its craft beer, fascinating history, and rich natural scenery. This iconic city is home to striking architecture with an old-school twist and plenty to see and do.
Here are our top picks for couples who want to stay busy:
Take a ride up the shortest but steepest railway in the world, the Fenelon Place Elevator ($2 one-way or $4 round-trip).
Pay a visit to the National Mississippi River Museum and Aquarium to learn something new or experience the 4D theater (general admission is $20.95; admission plus a film is $25.90).
Have a drink and lunch in the imposing brick building of Stone Cliff Winery ($12 for a wine tasting; $15 for a beer tasting).
Explore Crystal Lake Cave. Visitors to Crystal Lake Cave can explore the crystal formations on a guided tour ($20 per adult).
Best Accommodations in Dubuque: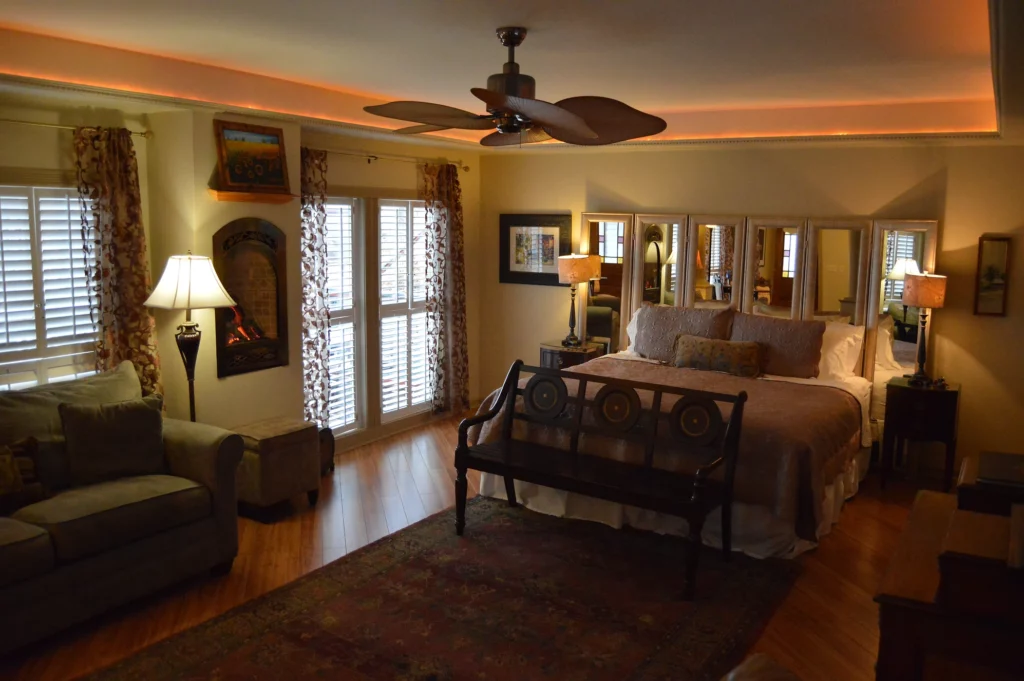 Price per Night: $175 – $279
Couples who want to live just outside the city will enjoy the spectacular views from Mont Rest Inn.
This Inn is located a 30-minute drive south of the city and offers sweeping views of the Mississippi River.
The B&B was established in 1893, and although it still holds on to its historical charm, it has all the modern amenities that couples desire. Those looking for a place to stay during their romantic Iowa getaways should not miss the Mont Rest Inn.
With river views, private fireplaces, canopy bed frames, and whirlpool tubs, you will be treated to the ultimate luxury.
For those seeking more privacy, there are private garden cabins available. There are also various romantic packages on offer. The Honeymoon Romantic Getaway package is a perfect choice!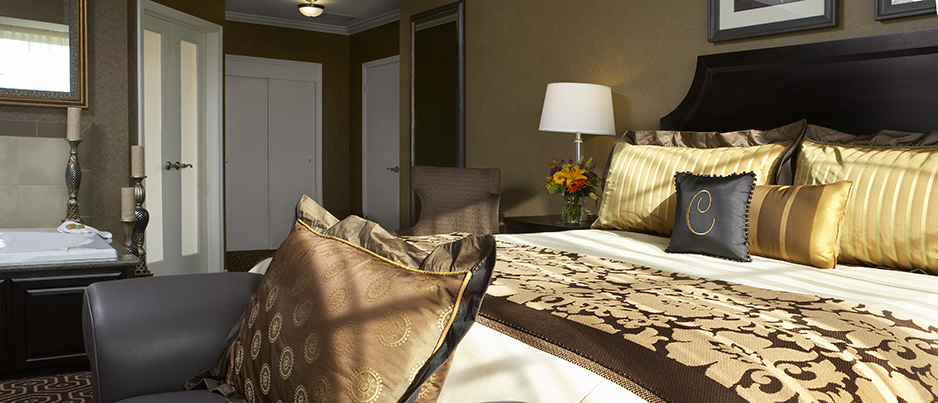 Price per Night: $132 – $175
Want to enjoy the history of Dubuque but not skimp on luxury accommodation? Then the Hotel Julien Dubuque is the perfect stay for your romantic weekend getaways!
This boutique hotel is situated in the Old Main District. It was established in 1839 and played home to notable guests, including Mark Twain, Abraham Lincoln, and Al Capone.
Guests' accommodations range from the Executive Room to the Capone Suite, decorated in an old-school Hollywood Glamour style.
Guests can dine at the on-site Caroline's Restaurant, dip in the indoor heated pool, relax at the Potosa Spa and work up a sweat at the fitness center.
We highly recommend that you check out the Berries and Bubbles Couples Spa Getaway Package, which includes a dinner voucher at Caroline's, two 60-minute massages, a bottle of bubbly, and chocolate-coated strawberries.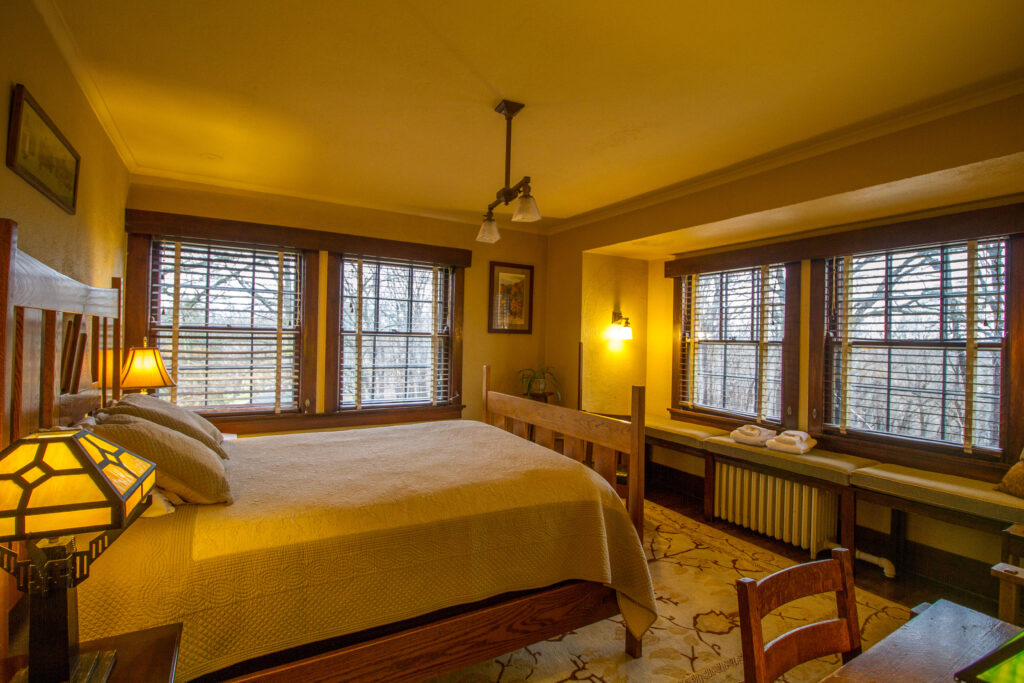 Price per Night: $105 – $775
Don't expect a typical B&B when you stay at the Four Mounds Inn!
The Four Mounds Inn is really a not-for-profit organization in disguise called the Four Mounds Foundation. Their aim is to educate and improve the lives of the community.
The Inn is located on 60 acres of forest, woodland, and gardens along the Mississippi River.
The Inn is a Dubuque Landmark Site and forms part of the National Register of Historic Places.
Guests can either stay in the White House, the Grey House, or the Marvin Gardens Cabin on the property. When staying in either of the houses, you can book a room or the entire home. We recommend the Marvin Gardens Cabin as it is cozy and situated in an idyllic forest setting.
Sioux City
Sioux City is the perfect destination for those who enjoy the arts. Couples can spend romantic evenings wandering the city center, admiring the local galleries, or having a breather in one of the parks.
Here are our favorite romantic activities for couples:
Watch Broadway shows at the Orpheum Theater.
Religious couples can pay a visit to the Grotto of the Redemption to relive the life of Jesus (a donation of $8 is recommended).
Visit many of the free museums, such as the Lewis and Clark Interpretive Center or the Sergeant Floyd River Museum.
Marvel at artworks at the Sioux City Art Center (free admission to the Sioux City Art Center).
Best Accommodations in Sioux City: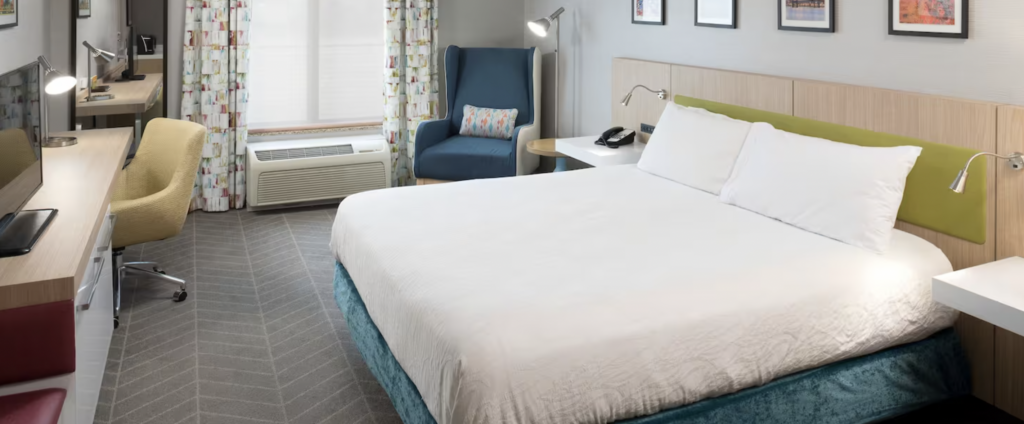 Price per Night: $110 – $203
The Hilton Garden Inn lives up to the standard of other Hilton Garden hotels. It offers comfortable rooms and all the amenities you would need.
The hotel has beautiful views of the river, which only adds to the romantic atmosphere of the place.
There are two restaurants at the hotel. The CRAVE American Restaurant and Sushi Bar has a mix of international and local cuisine, or you can take a seat at the Great American Grill.
There are King or Queen Bedrooms to choose from, or you can splurge on luxury suites complete with fireplaces and river views.
Other amenities at the hotel include an indoor swimming pool, a fitness center, and the option for a pet-friendly stay.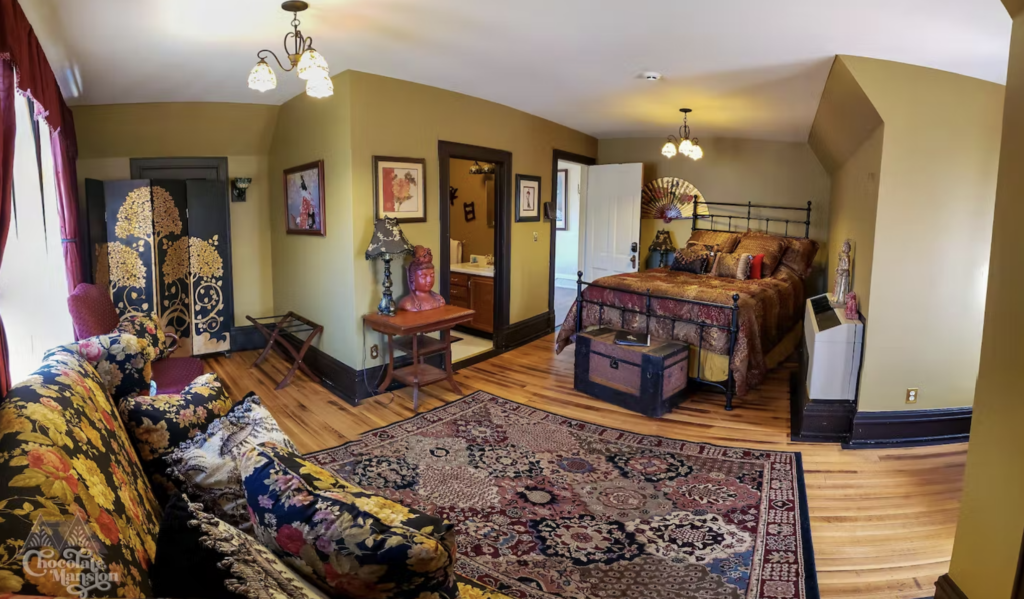 Price per Night: From $240
The Chocolate Mansion is as good as it sounds! They describe themselves as "a sweet place to stay," and we couldn't agree more.
This quaint hotel was built in 1894 and has since been listed on the National Register of Historic Places. To this day, it retains its historical charm.
There are five individually decorated rooms, as well as the Carriage House. Each of the rooms is decorated with period pieces and romantic colors.
Make sure to book your stay well in advance, as the hotel is in high demand with those booking their romantic getaways!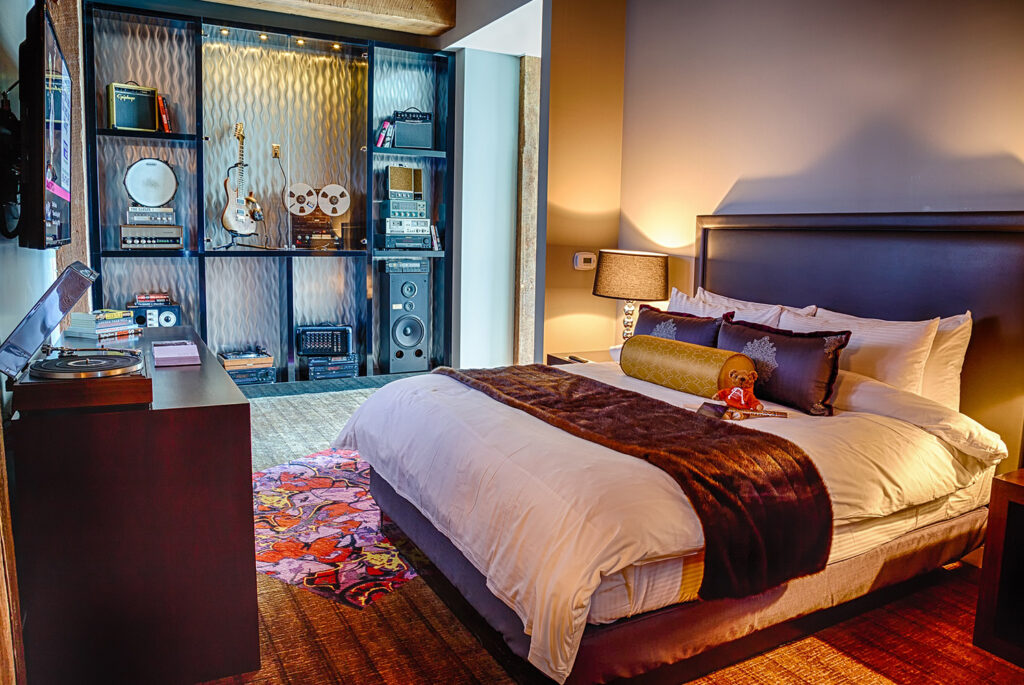 Price per Night: $299 – $459
Want to stay comfortably and win big during your romantic getaways in Iowa? The Hard Rock Hotel and Casino is the place to stay!
This hotel is the only AAA Four Diamond-rated hotel in the area. Located in a Battery Building in downtown Sioux City, this hotel is inspired by the rock and roll era.
There is a total of 54 rooms, while the casino boasts over 600 slot machines. You never even have to leave the hotel to get what you need! There are five restaurants and bars, the BodyRock Fitness Center, the Rock Shop, and a pool.
Guests can select to stay in a Standard Queen or King, Deluxe Queen or King room, or splash the cash on a luxury suite.
Iowa City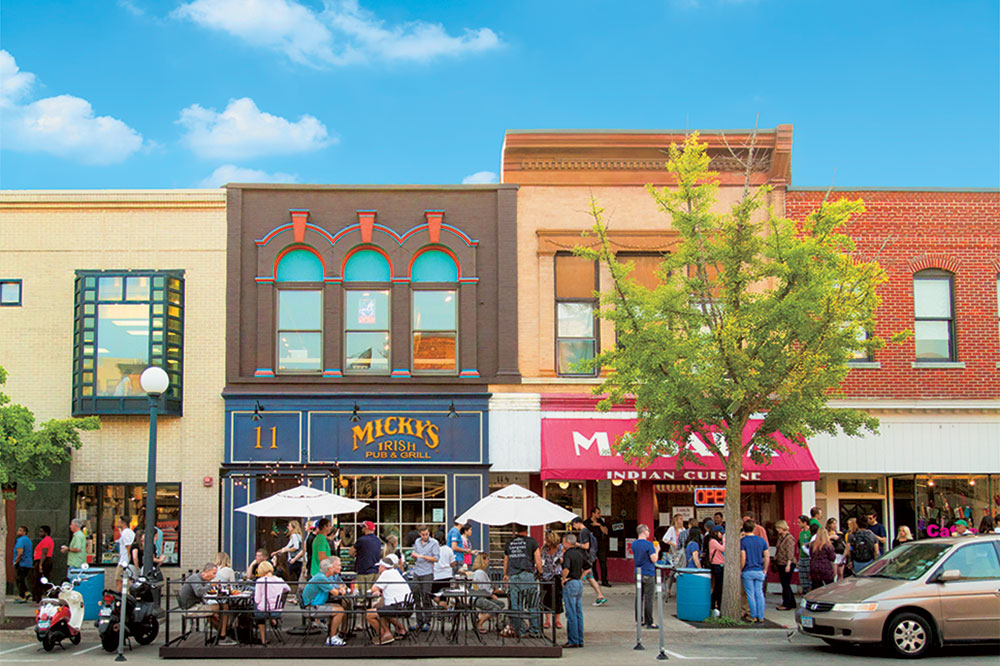 No romantic getaways in Iowa are complete without exploring Iowa City.
This city is located on the banks of the Iowa River and is home to Iowa State University.
The city has plenty of romantic activities for couples. Here are our favorite activities in Iowa City for couples:
Pack a picnic and enjoy the sunset at Coralville Lake.
Go apple picking at Wilson's Orchard and Farm. There is also a bakery, cider tasting room, smokehouse, and farmer's market.
Enjoy a play or get a free tour at the Englert Theatre.
Hop in a kayak or go for a romantic stroll at the Terry Trueblood Recreational Area (kayak rentals through Fin&Feather).
Best Accommodations in Iowa City: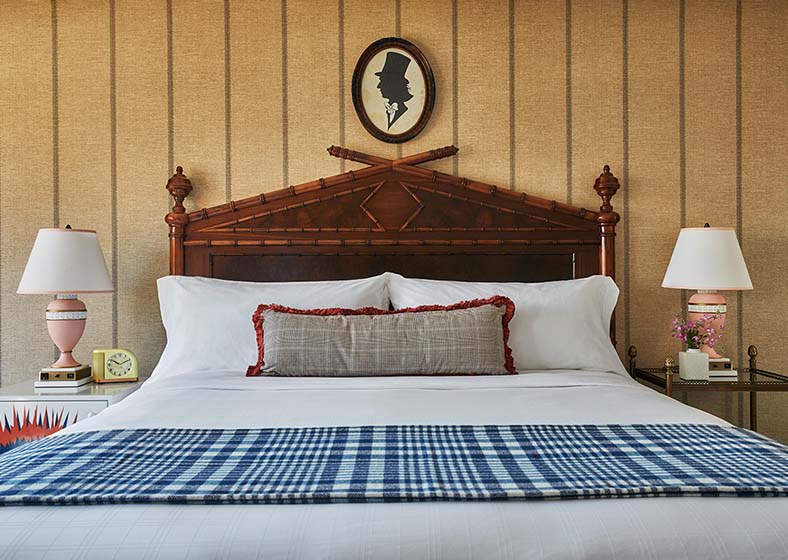 Price per Night: $125 – $225
The Graduate Hotel is located close to the gorgeous university campus, but what makes it really special is that it is a themed hotel!
If you are looking for something different during your romantic getaways in Iowa, then a stay at The Graduate is a bucket list item you simply must tick off.
Each room is unique, with discoveries around every corner. We highly recommend you book your stay in the Bridal Suite or the Executive Suite.
At the hotel, you will find a fitness center, the Pointdexter cafe, complimentary bike rentals to explore the city, and the Graduate Food Hall for an elevated college dining hall experience.
The best part? Your pup can join you on your visit!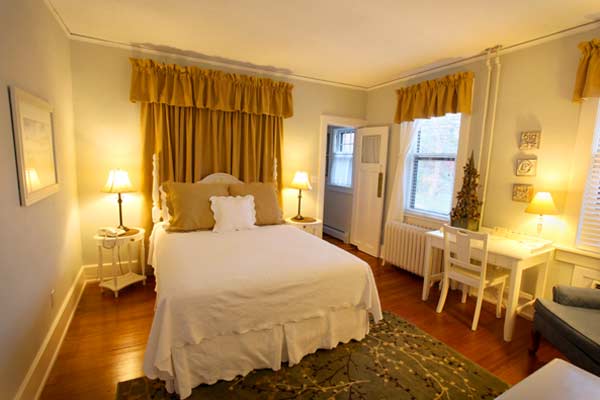 Price per Night: $145 – $175
The Brown Street Inn Bed and Breakfast is located in the Brown Street neighborhood. The 1913 cottage-style mansion is a family-run home-away-from-home.
There are four guest rooms to choose from, each decorated in individual colors. The Green Room is our top pick, as it comes complete with a private hot tub and a king-sized four-poster bed.
Guests have access to the hundreds of books in the library or can simply snuggle up in the lounge. Feel free to chat away in the dining room or share a cup of coffee on the porch.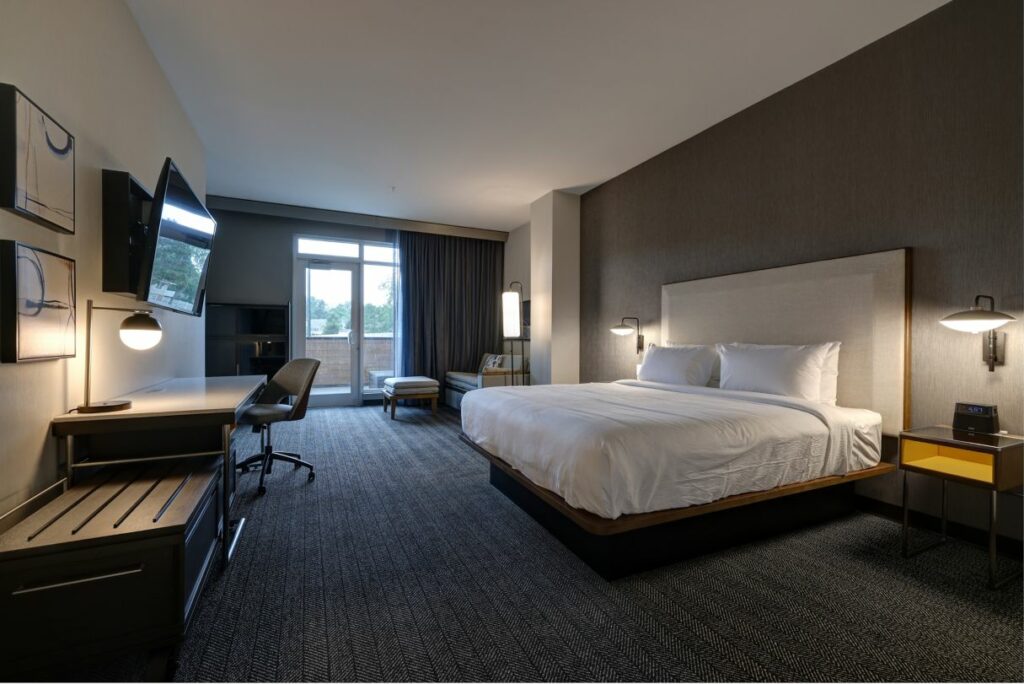 Price per Night: $119 – $196
Quality is always guaranteed in Courtyard Hotels, and this hotel is no exception. The Courtyard Hotel is located in University Heights.
Describing themselves as "a legendary place to stay," the hotel has epic views of the Nile Kinnick Stadium and the Carver-Hawkeye Arena. Couples who enjoy golfing have access to several golf courses nearby.
If you'd rather stay in, the Courtyard's Bistro is guaranteed to offer you a delicious meal. Other amenities at the hotel include an indoor pool, a fitness center, and a convenience store.
There are several guest rooms available, including rooms with private patios and luxury suites.
Mason City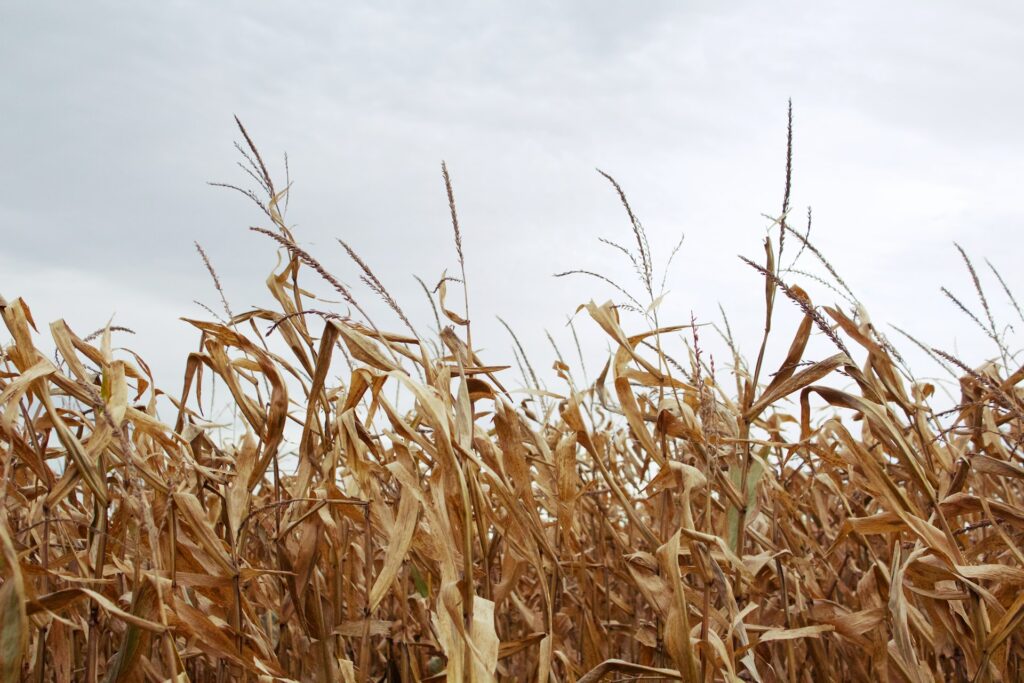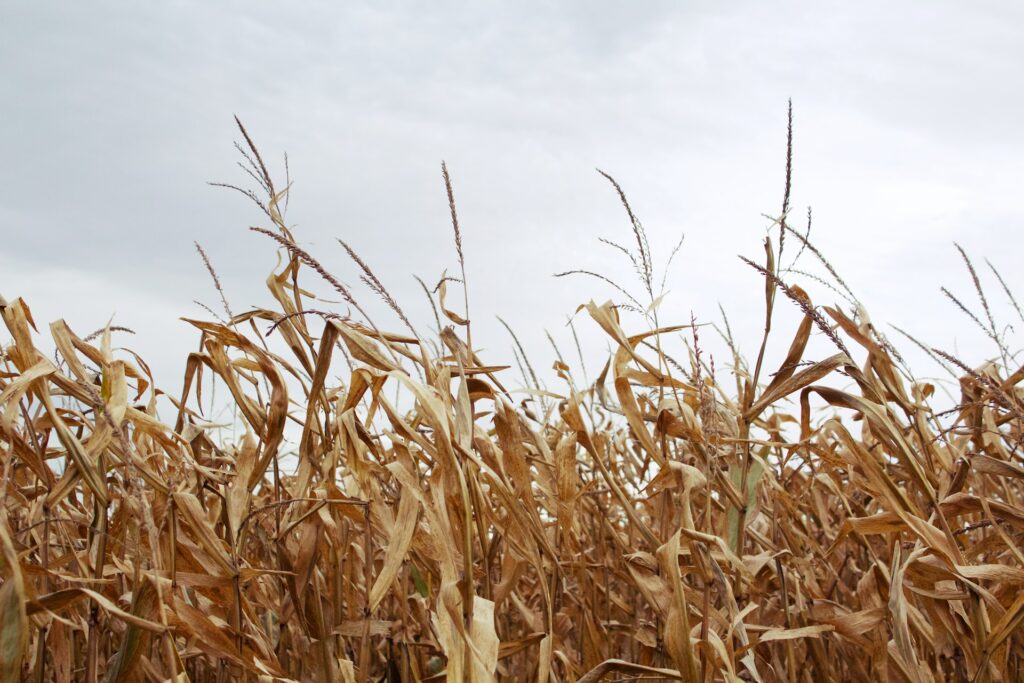 This city is home to many award-winning destinations, making it the perfect weekend getaway for couples looking for something different.
Below are our top choices for couples while visiting the city:
Visit the Stockman House Museum to learn more about Frank Lloyd Wright's Prairie School Style design ($10 per person).
Visit the 1912 indoor streetscape of the Music Man Square.
Get wild at the Lime Creek Nature Center, where there are always educational activities happening.
Best Accommodations in Mason City: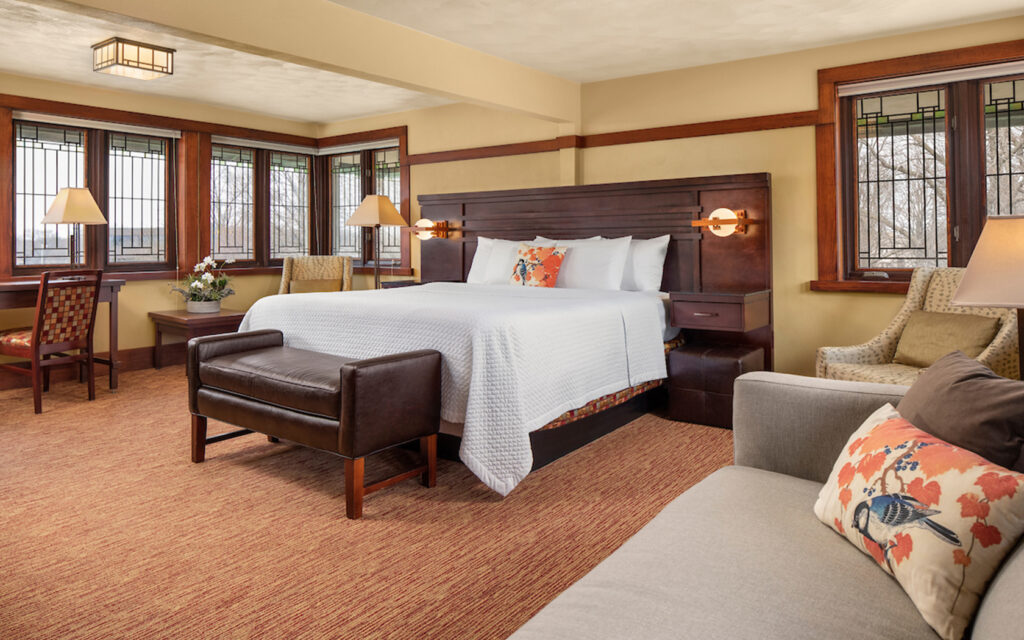 Price per Night: $98 – $350
Fans of Frank Lloyd Wright must stay in the Historic Park Inn Hotel during their weekend getaway in Iowa.
This renowned architect was able to seamlessly combine nature and design, creating harmonious structures. Unfortunately, this hotel is the last remaining hotel designed by Wright.
There are only 27 rooms at the hotel, each retaining the historic significance of the organic architect. There are Queen and King Rooms and suites, but you will be sorry if you do not reserve the Historical Suite, which mimics the original room designs.
Hungry guests can dine at either the Markley & Blythe American Tavern or the Draftsman. Fortunately, there is also a fitness room at the hotel to work off all those carbs!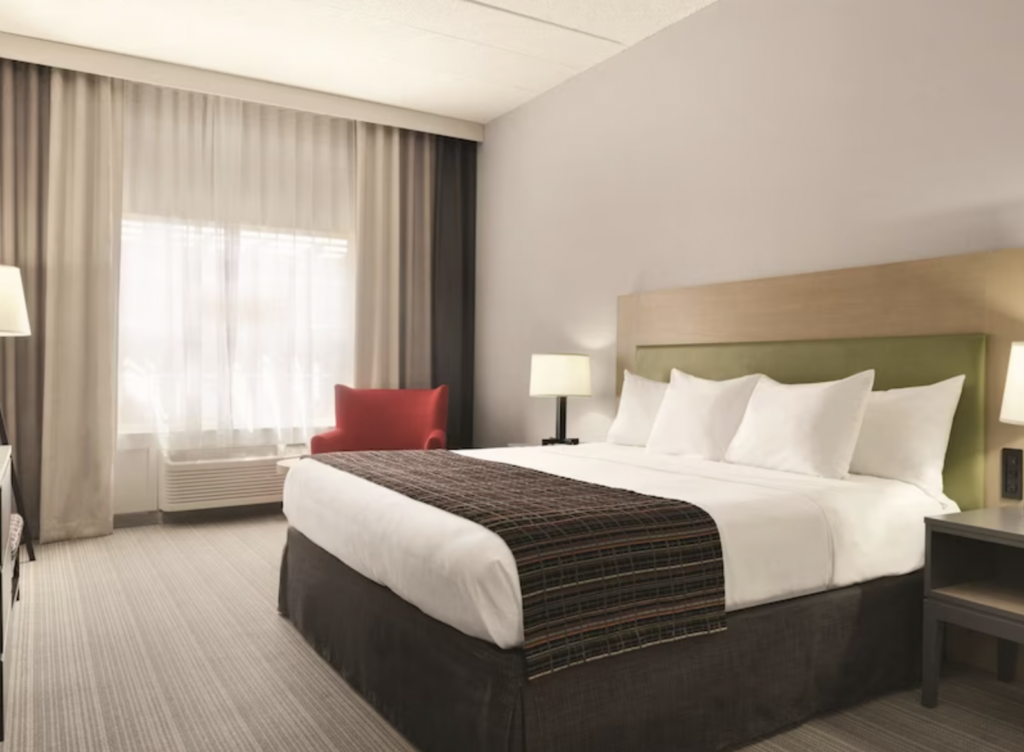 Price per Night: $135 – $217
The Country Inn and Suites delivers the quality expected by the Radisson Group. The hotel is situated in the heart of the city.
Guests can enjoy a free, hot breakfast (try the famous waffles!); whereafter, you can soak in the heated indoor pool. The on-site fitness center will also ensure you and your partner keep looking your best.
All of the rooms offer a mini fridge and a microwave, as well as free WiFi. You can select either King or Queen Rooms, Whirlpool King Suites, or an Extended-Stay King Suite if you plan to stay in the city for a while.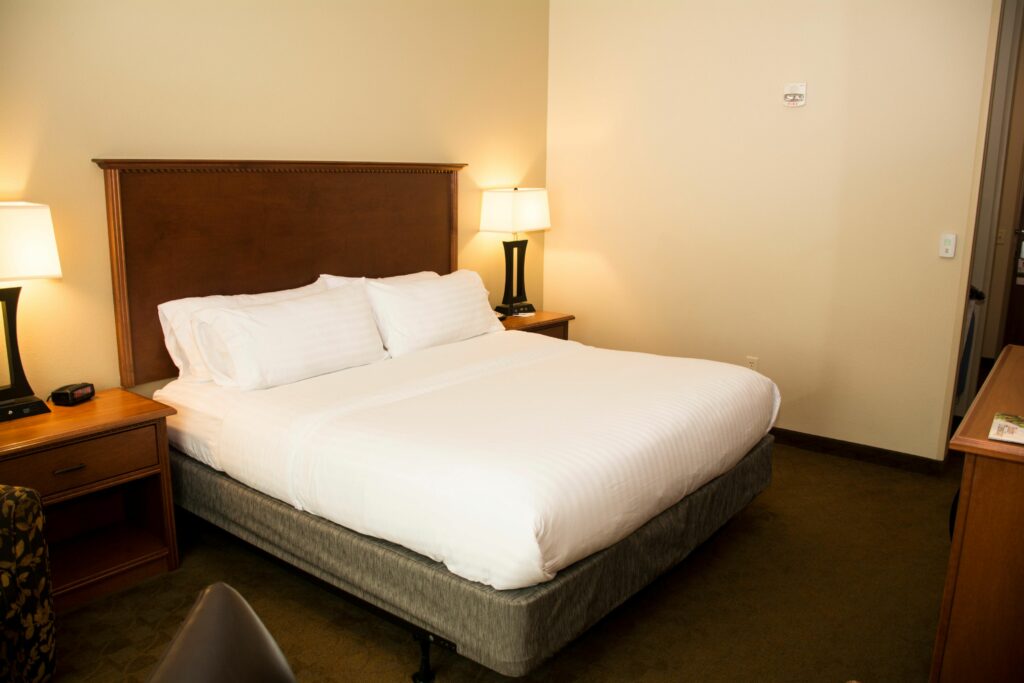 Price per Night: $147 – $162
At the Holiday Inn Express and Suites, you can expect five-star service at budget-friendly prices.
Guests get to enjoy a complimentary hot breakfast buffet before heading out into the city to explore. Only located 2 miles from downtown, there is plenty to do in the area.
There is a heated indoor pool at the Inn to relax your weary muscles after strolling about town. Or, you can duck into the fitness center to get your blood pumping.
There are standard King and Queen rooms as well as suites on offer.
Top Excursions & Activities To Do On An Iowa Romantic Getaway
You will never be bored during your weekend getaway in Iowa!
We highly recommend a visit to the Bridges of Madison County. There are many historic covered bridges dotted around the county. You can also book a guided tour for $50 per person.
The Great Lakes of Iowa cannot be missed. Weekend getaways to the state are not complete without visiting these gorgeous lakes. The Great Lakes area comprises five small lakes (West Okoboji, East Okoboji, Upper, and Lower Gar, and Minnewashta) as well as two large lakes (West Lake Okoboji and Spirit Lake).
Outdoors lovers should also visit the Indian Creek Nature Center or the National Mississippi River Museum to learn more about the natural world within the state. Although these two visits will be fairly different (you can hike or birdwatch at the Indian Creek Nature Center, and you can feed stingrays at the National Mississippi River Museum), you will definitely be educated!
There are plenty of golf courses in the state for avid golfing couples. We recommend the Lake Cooper Golf Club (Keokuk), The Harvester Golf Club (Rhodes), and Davenport (Pleasant Valley).
Other noteworthy attractions and activities include:
Visiting the Burlington Fire Department Museum, where you get to learn about the history of the fire station.
Shopping to your heart's delight at the North Grand Mall.
Explore the second largest city in Iowa, Cedar Rapids.
Indulge in your creative side at the Pearson Lakes Art Center.
Experience something spooky and spot some ghosts at Mason House Inn.
Sample Itinerary & Budget For Your Romantic Getaway In Iowa
Below is our recommended long weekend itinerary when visiting Iowa.
Sample Itinerary
Day 1: Dubuque to Des Moines
In Dubuque, you can visit the famous Horseshoe Mound to appreciate the amazing views. If the weather isn't great, head to the River Museum and Aquarium instead.
Wine lovers should stop in at any of the local wineries. We recommend Park Farm Winery and Barrel Head Winery.
Head over to Des Moines (a three-hour drive) and spend the night.
Day 2: Des Moines
If you happen to be in the city on a Saturday, make sure to have some breakfast at the farmer's market.
After breakfast, head over to the Iowa State Capitol Building. There are free tours every day apart from Sundays. You can also tour the Salisbury House, a Tudor-style building constructed during the great depression.
Make sure to check out the many local breweries and distilleries.
Day 3: Covered Bridges of Madison County
You can spend the entire day traveling the bridges of Madison County! The most famous of all these bridges is the Roseman Bridge – a must-see.
If you are thirsty from your travels, make sure to stop in at the Winterset Cidery or Covered Bridges Winery before heading back to Des Moines.
Day 4: Departing Des Moines
Before you leave the city, check out the Pappajohn Sculpture Park and the Ice House Museum.
Sample Budget
| | |
| --- | --- |
| Activity | Price |
| Accommodation | $100 – $150 per night |
| Car Rental | $30 a day |
| Dining and Drinks | $15 per person per meal |
| Excursions and Activities | $30 per person per day |
Frequently Asked Questions
How much does an Iowa romantic getaway cost on average?
When taking accommodation, car rental, dining, drinks, and excursions into consideration, you can expect to pay around $310 per couple per day.
When is the best time to visit Iowa?
The best time to visit Iowa is either late spring or early fall, as this time offers the best weather.
How long do people typically spend in Iowa on a romantic getaway?
We recommend spending a minimum of four days when visiting Iowa. There is so much to do it can easily be extended to ten days!
Start Planning The Ideal Romantic Getaway
Romantic getaways in Iowa are definitely worth it. The state offers museums, markets, wineries, bridges, the Mississippi River, and outdoor adventures.
If you are ready to start planning more weekend getaways, make sure to check out our Couples Travel guides for more destinations!