Are you looking for romantic getaways in New Hampshire? Then you're in luck! Everyone knows that New England is one of the most gorgeous spots in the United States – particularly the Granite State! With scenic lakes, magical forests, and picturesque mountains, there's no shortage of natural beauty!
But there's a lot more that goes into a romantic trip than finding a beautiful spot. There's choosing a location, finding accommodation, planning your schedule, coming up with a budget, and finding things to do. If it seems a little overwhelming, all you need to do is read through our simple guide. We'll help you plan your perfect retreat in no time!
What Makes New Hampshire Perfect For A Romantic Getaway?
From Lake Winnipesaukee's tranquility to the White Mountains' majesty, NH is one of the premier destinations for couples in the United States. No matter where you turn, natural marvels will enchant you and your partner – putting you in the mood for l'amour.
There are also year-round activities to enjoy, like skiing, hiking, boat tours, and horseback riding. So if you want to escape the city's hustle and bustle and spend quality time with your partner, there's no bad time to do it in New Hampshire!
Most Romantic Getaways in New Hampshire
When you're visiting NH, be sure to swing by New Hampshire's lakes region. The region contains wonderful natural lakes like Lake Winnipesaukee, Squam, and Winnisquam Lake that are worth the trip just for the view.
You can also enjoy lake activities and lodging at destinations like Meredith, bordered by Lake Winnipesaukee. Or you can travel to Wolfeboro and spend a night at the Pickering House Inn. Some of our other favorite accommodation spots include the Adair Country Inn and Chesterfield Inn.
With romantic, historic towns like Lincoln and Portsmouth, there are many idyllic spots to choose from. So let's get into it!
Portsmouth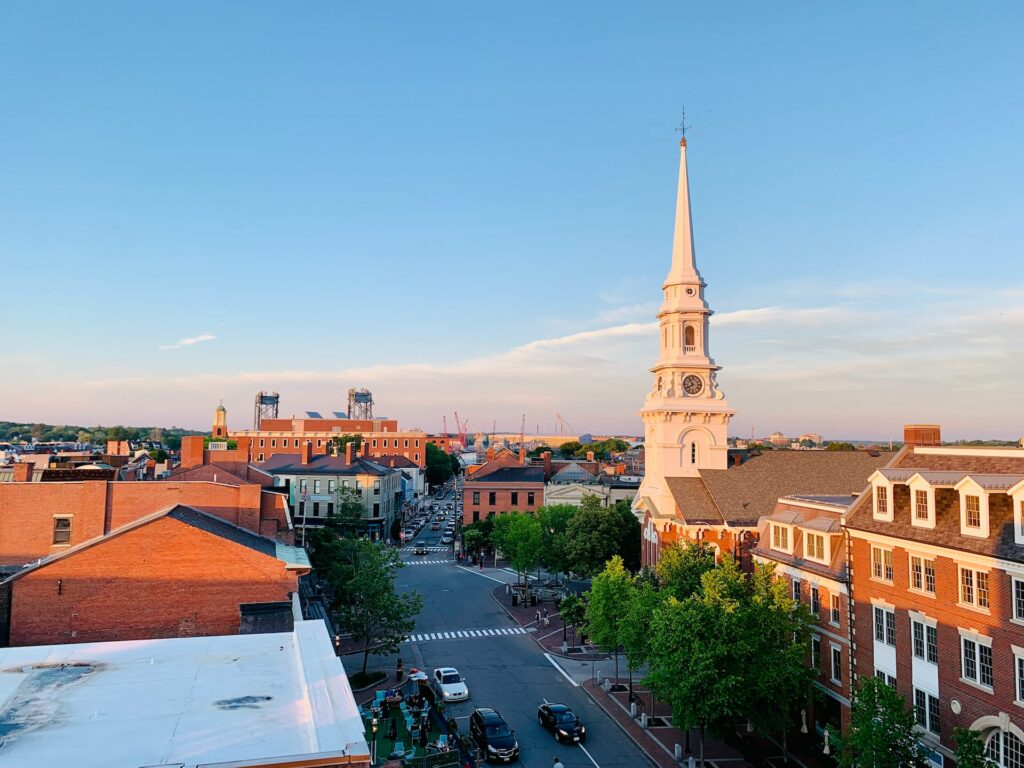 Steeped in rich history, the historic town of Portsmouth is a beautiful destination for couples looking to reconnect. As New Hampshire's oldest settlement, the town has some of the most exciting histories in all of New England. Its weathered charm and antique feel make it ideal for the perfect romantic getaway.
With so many sweethearts looking to enjoy everything Portsmouth offers, you'll find plenty of accommodation with cozy rooms to set the mood. Plus, if you pick the right spot, you'll be within walking distance of Market Square and Prescott Park's lush gardens.
Best Accommodations in Portsmouth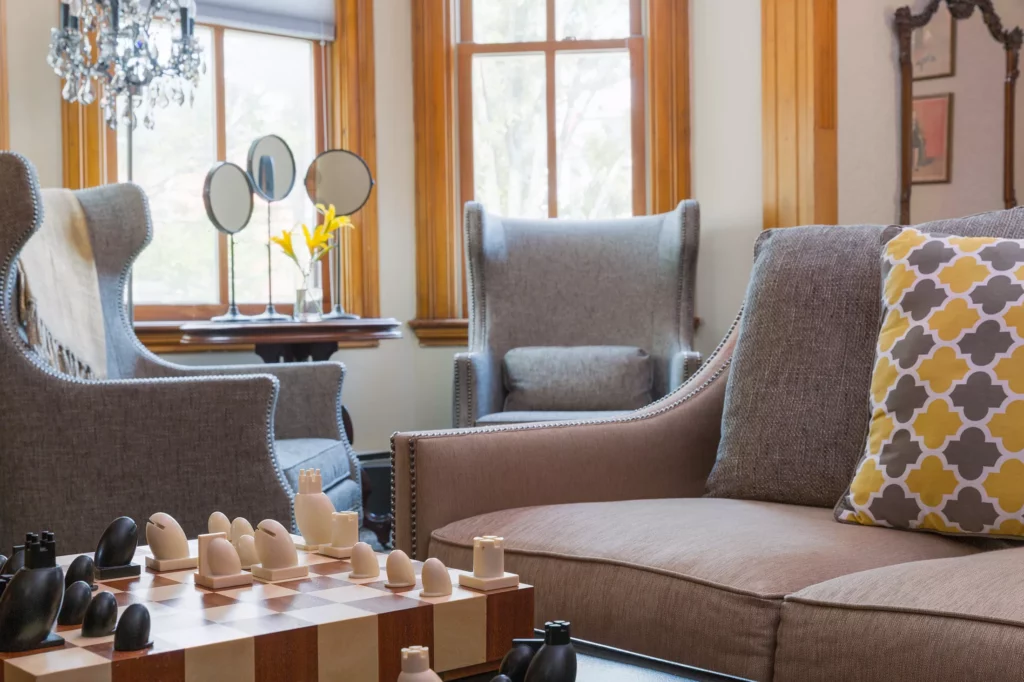 Price per night: $170 – $290
If you want romance, this is the hotel for you! This Victorian-style hotel oozes old-fashioned elegance and is an idyllic spot for an intimate getaway. With perfectly decorated guest rooms and simple amenities, this quiet retreat is perfect for a weekend away.
You won't be far from the action, either! Located in Haymarket Square, entertainment and excitement are right on your doorstep. You can also save on your food budget with small complimentary breakfasts.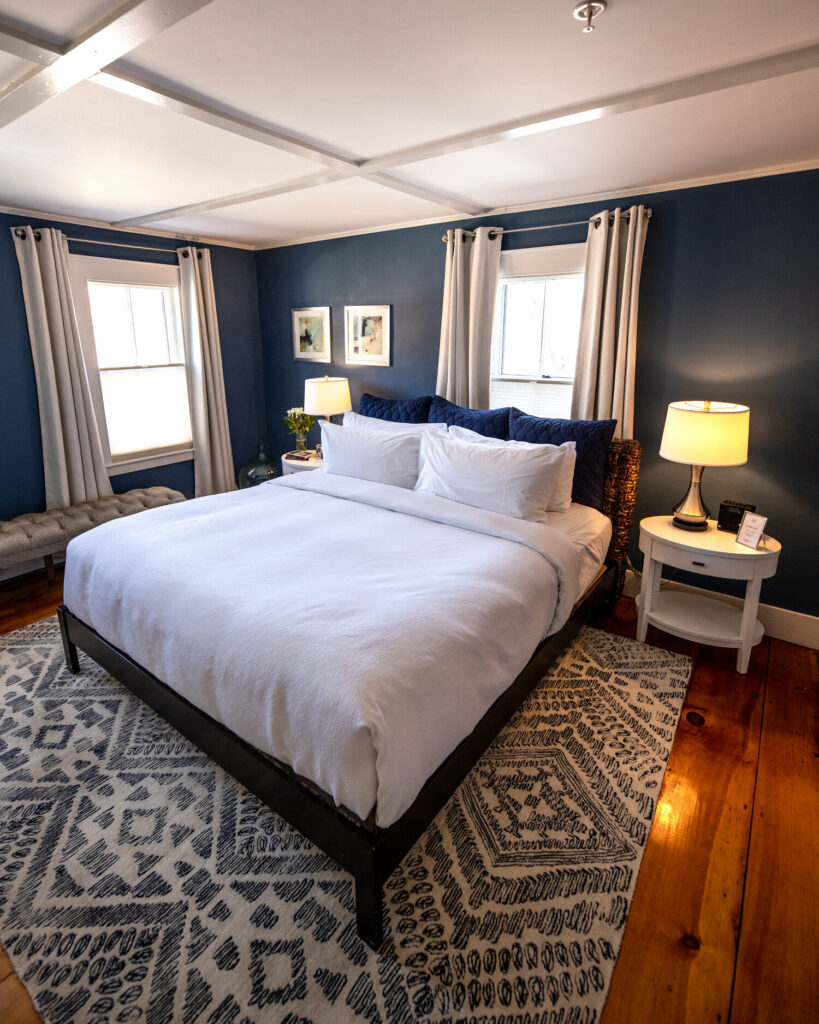 Price per night: $130 – $260
The Sailmaker's House is a historic boutique hotel that is the perfect gem for romantic getaways in New Hampshire. Although it lacks lavish amenities, it more than makes up for this with its atmosphere. What we love most about this stay is that quiet and tranquility are a requirement – so you can enjoy a relaxing stay without interruption.
If you're planning on booking your stay here, we also recommend springing for the optional extras that can be added to your bill. Think DIY spa packages, freshly cut and arranged flowers, chocolates, and decadent macarons for your own version of a romance package!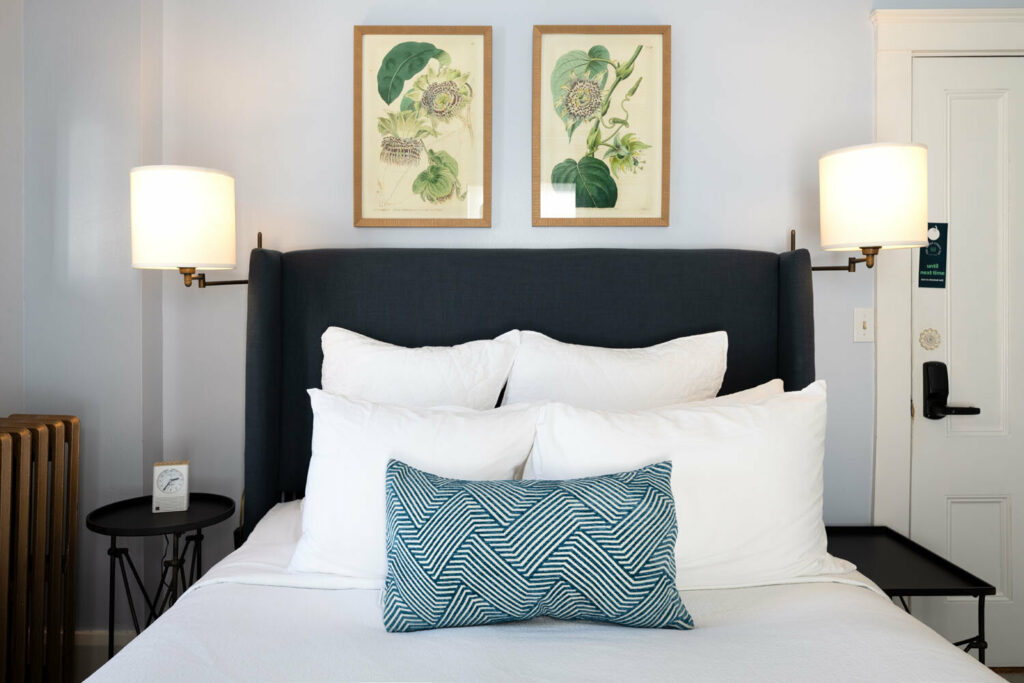 Price per night: $120 – $260
Less than a five-minute drive away from Portsmouth, this inn is the perfect isolated retreat. With simple amenities, this inn is unassumingly romantic. And while you can add optional extras to your room, like flowers and chocolates, the main attraction is the outside rocking chairs!
The chairs are arranged on the room's balcony, giving couples a chance to enjoy the fresh air, take in the views, and unwind after a long day. If you want absolute peace and quiet, the Water Street Inn is the place to be for romantic getaways in New Hampshire.
North Conway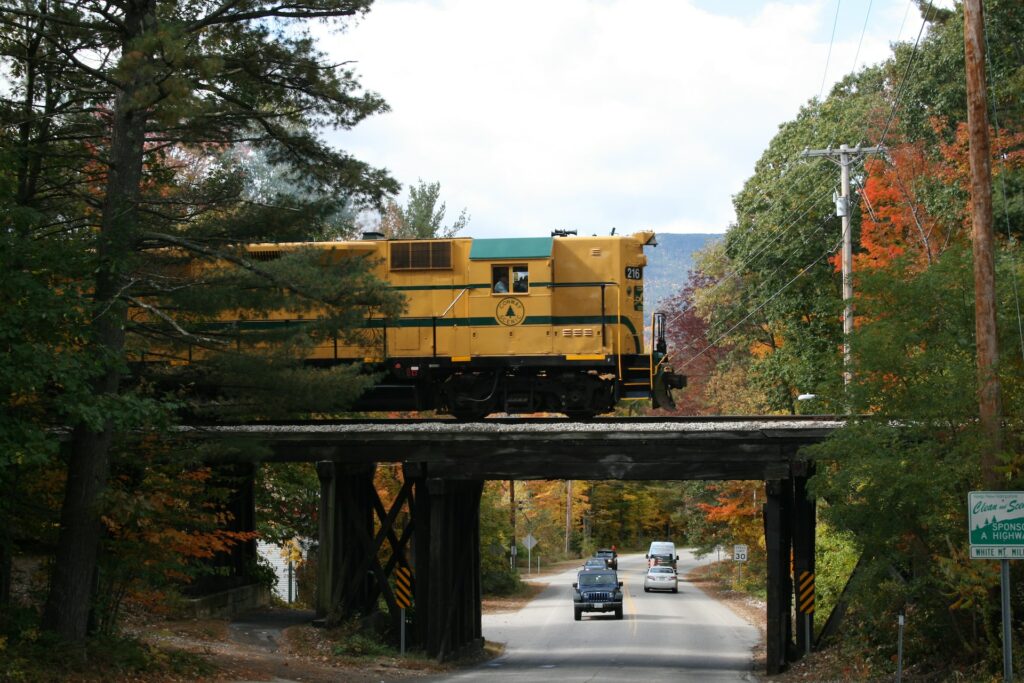 For couples looking for enough adventure to fill their days without losing focus on romance, North Conway is another charming town that will sweep you away. With the North Conway Village at the center of the town, there are plenty of hotels, inns, restaurants, and shopping locations to keep you entertained.
There are also plenty of breweries, coffee shops, and distilleries for an easy-going day of tasting delicious beverages. The spectacular views of the White Mountains don't hurt, either!
Best Accommodations in North Conway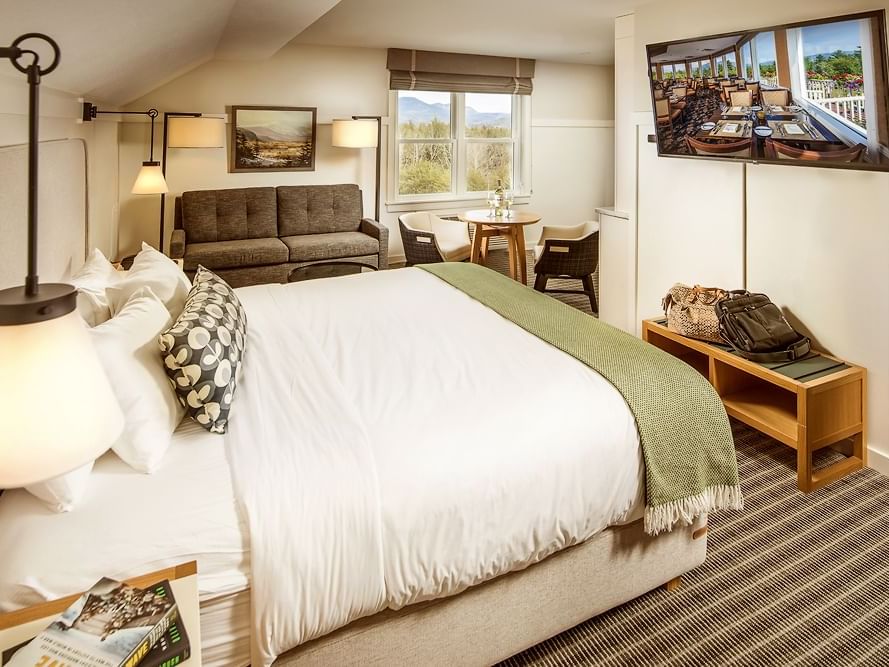 Price per night: $170 – $320 (excluding Premier suites)
The White Mountain Hotel is a staple for couples looking for a bit of romantic respite. The hotel has everything you need to set the mood. From guest rooms with views of the White Mountains to a spa and golf course, there's something to enjoy all weekend long!
When you're booking your stay, don't forget to check out the hotel's spa or romance package – you won't regret it!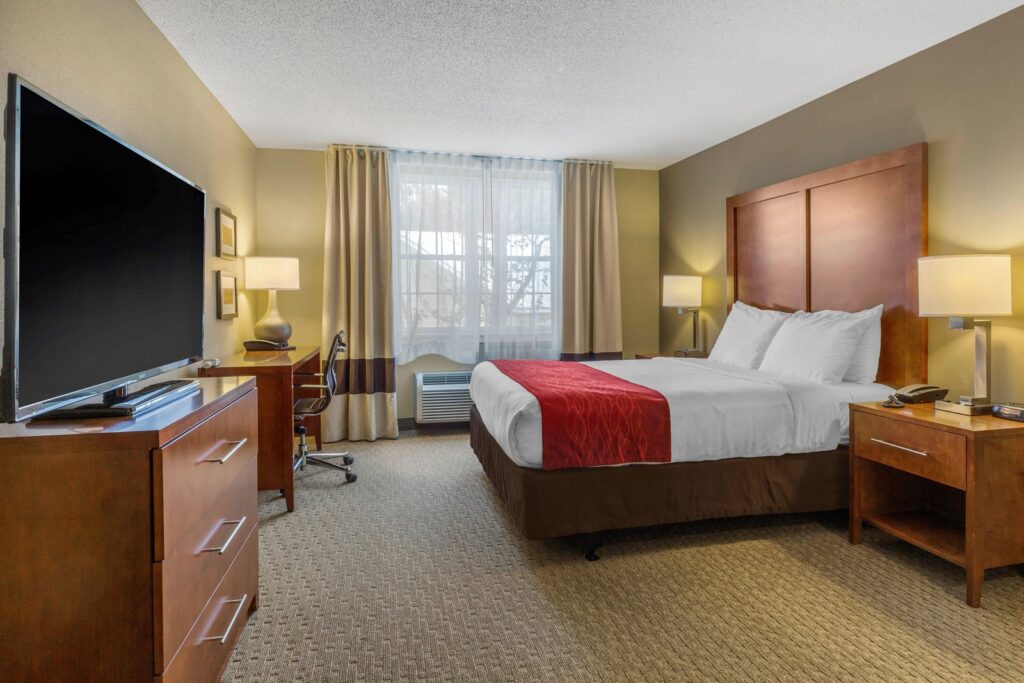 Price per night: $105 – $145
If you're looking for a simple, budget-friendly stay with plenty of modern amenities, then the Comfort Inn is an excellent choice. With movie nights, an indoor pool, a garden, and complimentary breakfasts in a cozy dining room, you won't long for anything! And you won't break the bank.
It's also close to popular attractions like the White Mountains and, of course, Mount Rushmore. For the more adventurous couple, you can book activity passes for Jackson XC Trail cross-country skiing directly through the inn.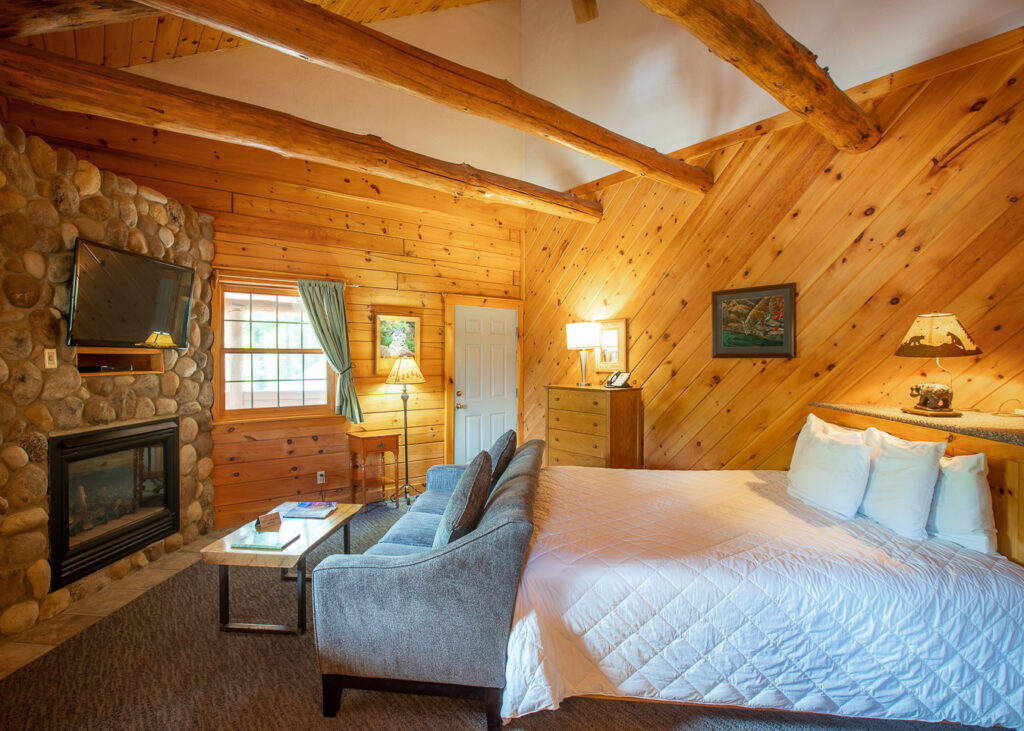 Price per night: An average of $280 per night for most suites
What's more romantic than a lodge? The New England Inn & Lodge, of course! Complete with cozy guest rooms and a rustic feel; the Lodge is a great spot for one of the best romantic getaways in NH. Close to Mount Rushmore Valley, you can enjoy activities like horseback riding, hiking, biking, and much more against the backdrop of the White Mountains.
Lincoln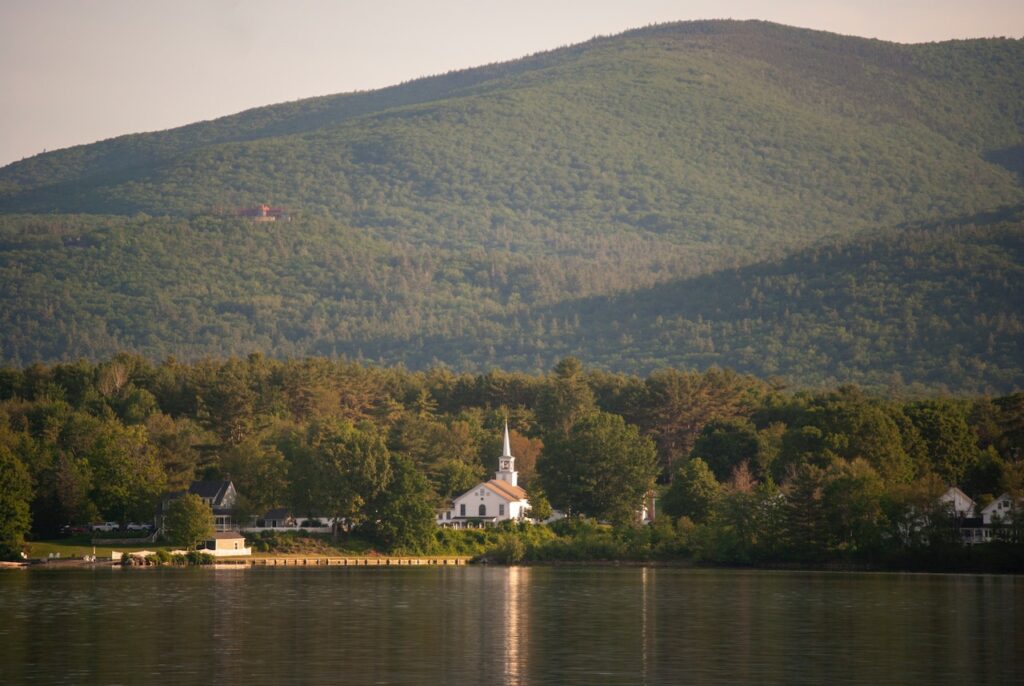 Right on the border of White Mountain National Forest lies Lincoln, a small and beautiful town that is peaceful and perfect for a couple's retreat. Although the town is usually filled with families during peak season (thanks to the theme parks in the surrounding areas), the off-season is where Lincoln truly comes alive for a restful respite.
With ski resorts, nature hikes, and tours available throughout the year, there's plenty to take in when you want to explore. But, if you're looking for a more laid-back experience, you can simply take a seat at one of the eateries around town and enjoy the gorgeous landscapes surrounding you.
Best Accommodations in Lincoln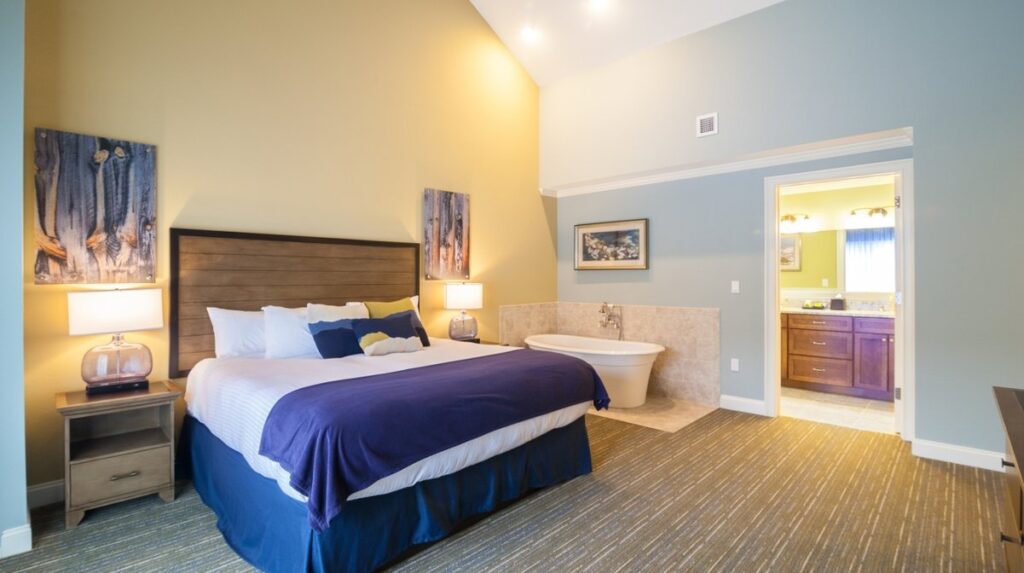 Price per night: $280 – $800
At the base of the White Mountains sits the glorious RiverWalk Resort. With luxurious rooms to suit any couple's budget, there are a ton of fun activities to enjoy at the resort.
The RiverWalk has a large outdoor pool surrounded by an ice-skating rink, a full-service spa, an on-site dining room for a romantic dinner, and so much more! There's even an adventure concierge to help you find exciting new activities to try while you're enjoying your trip with your sweetheart.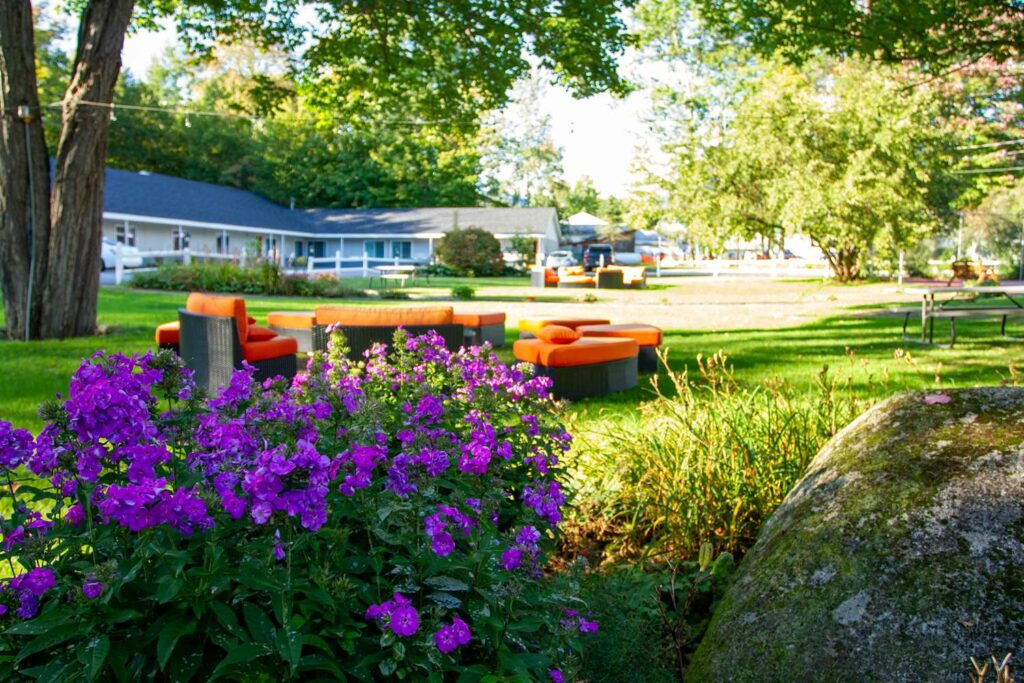 Price per night: $90 – $170
If you want romance without spending all your vacation money on accommodation, then the Woodwards Resort is the place to be! As its name suggests, the resort is located right at the foot of the White Mountains. It has simple yet elegant guest rooms and boasts an indoor and outdoor pool, hot tub, cocktail lounge, and on-site dining.
Since you're in the White Mountains, there are also plenty of outdoor activities to enjoy when you leave the resort!
Jackson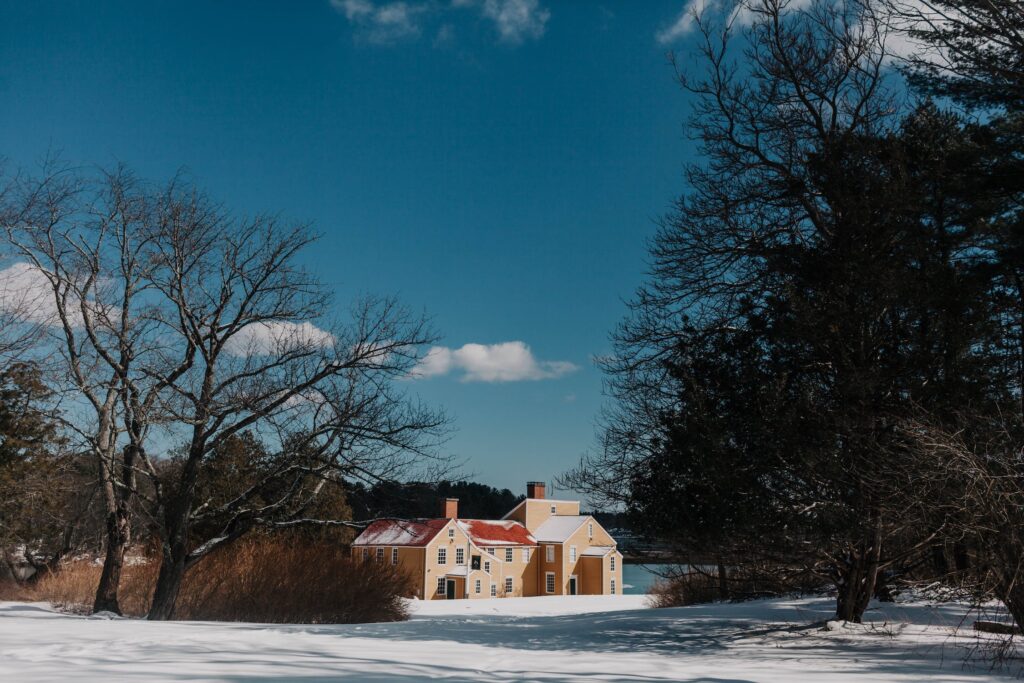 Jackson is known for its resorts. So, if you and your partner are the adventurous types, then you've found the best place in NH to suit all your needs! Jackson is a small town in Carrol County and is perhaps most famous for the Honeymoon Bridge, which is a great place to snap some holiday pictures!
Spend your days at a resort or hike around the Jackson or Glen Ellis falls for a breathtaking view of natural wonder. Also, if you appreciate arts and culture, be sure to check out the Museum of White Mountain Art!
Best Accommodations in Jackson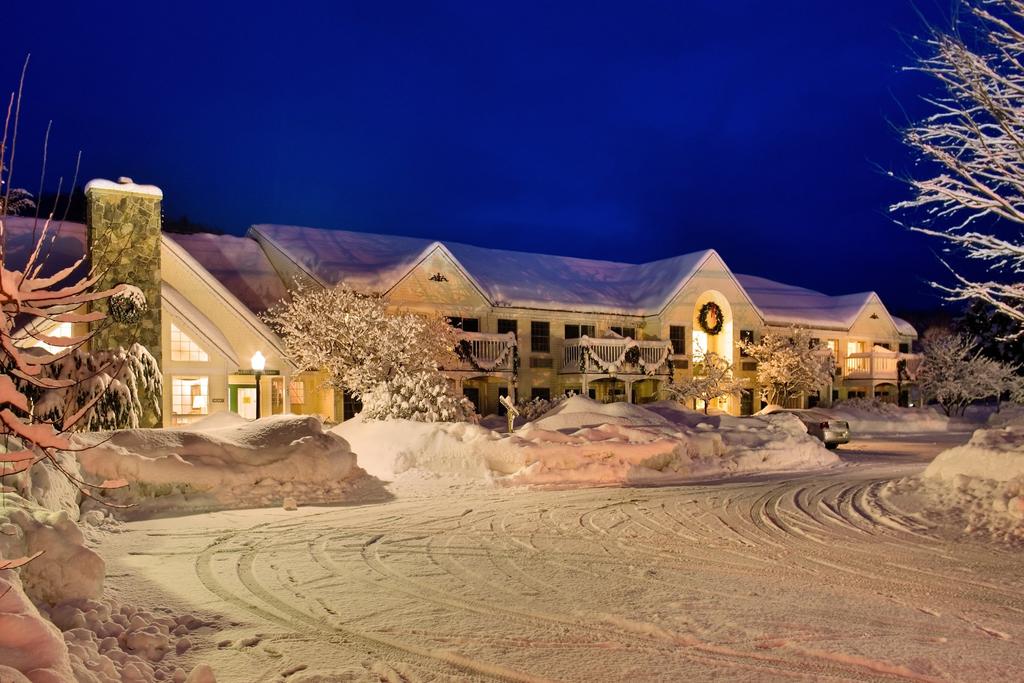 Price per night: $299 – $350
With the Ellis River at your doorstep, this stunning lodge is the epitome of a romantic escape. The guest rooms are understated and comfortable, with plenty of modern amenities. But the recreational activities are what draw couples in.
The Lodge at Jackson Village is an amorous paradise with tranquil sleigh rides, ice skating, and other year-round activities. It's also close to Mount Rushmore, making day trips to see the monument a cinch.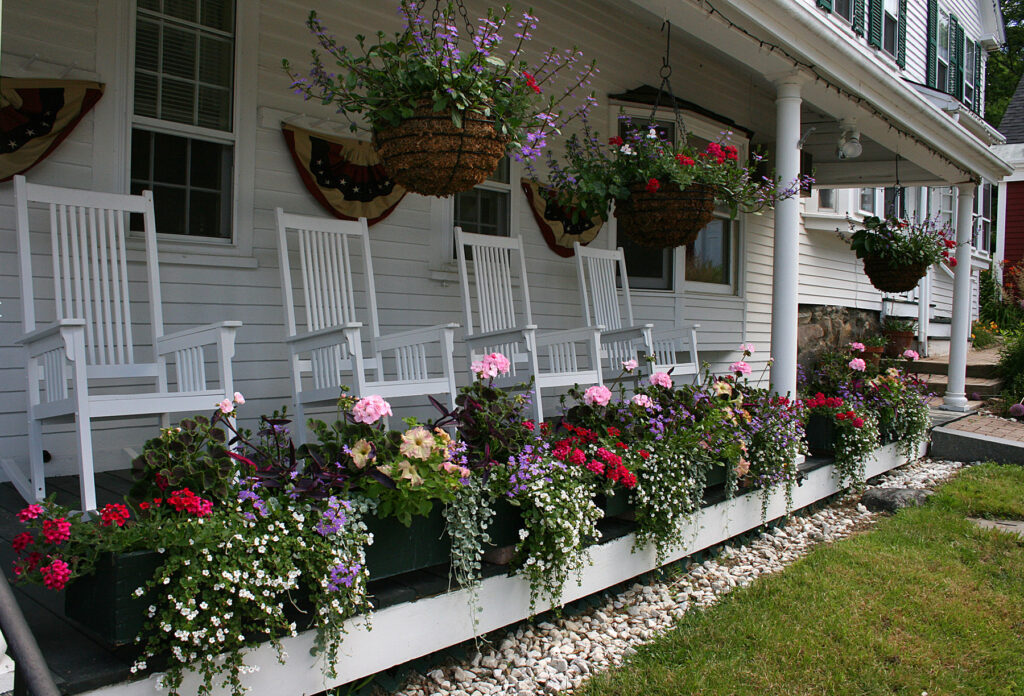 Price per night: $110 – $190
The Christmas Farm Inn may sound like it's a winter wonderland – and you're not wrong! However, this lovely inn has something for couples to enjoy all year round! With an on-site spa and restaurant and tons of recreational activities just minutes away, the Christmas Farm is the ideal spot to get away.
If you're planning a romantic stay, be sure to check out the inn's romance package. It's sure to make your weekend getaway even more special!
Bretton Woods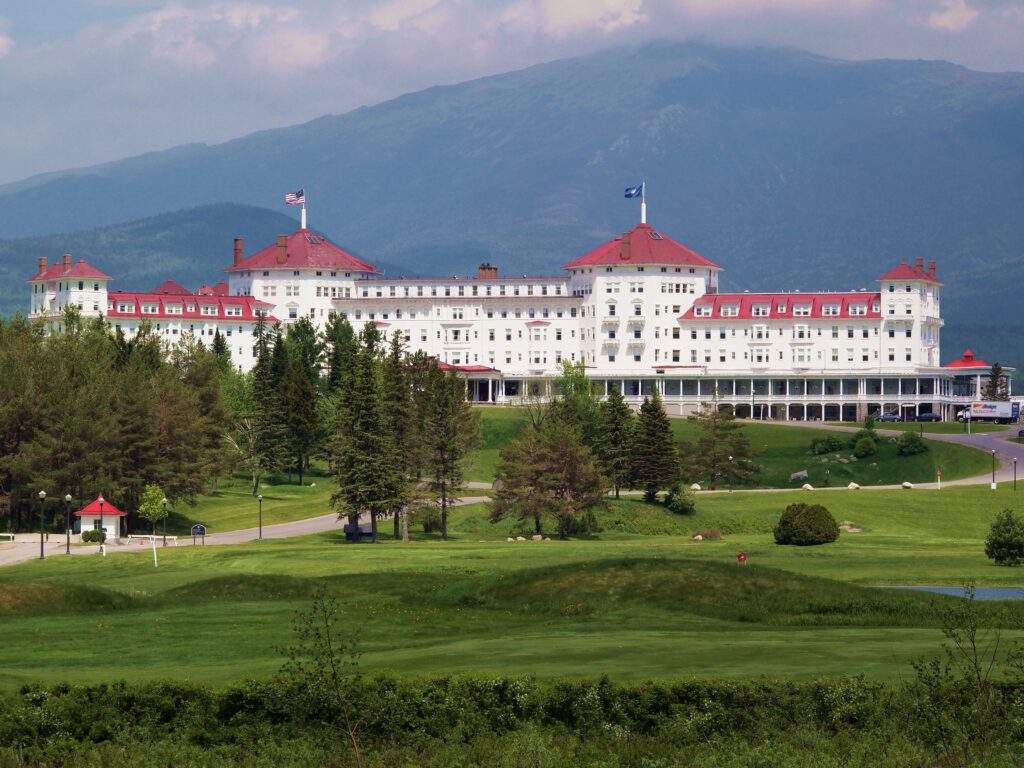 Bretton Woods is most known for the Omni Mount Washington Resort. The resort is typically the main point of attraction, offering canopy tours, the Mount Washington Cog Railway, Mt. Washington State Park tours, the Sugarloaf trail, and so much more.
Best Accommodations in Bretton Woods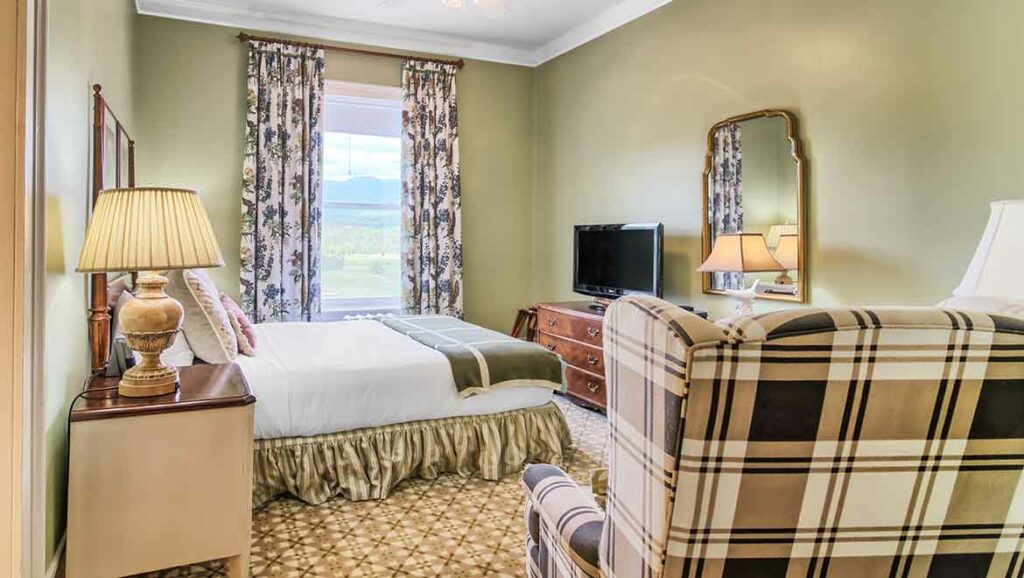 Price per night: $350 – $870
If you're traveling to New Hampshire, it would be remiss of you not to book a room at the Omni Mount Washington Resort. Renowned for its spectacular service, entertainment, activities, and lodging, there's no wonder couples rate it as one of the most romantic spots for a week-long getaway.
The Omni Mount Washington Resort offers a spa, golfing, skiing, sleigh rides, and much more. So if you're looking for a blend of relaxing time-killers and adventure-filled adrenaline boosters, this is the resort for you!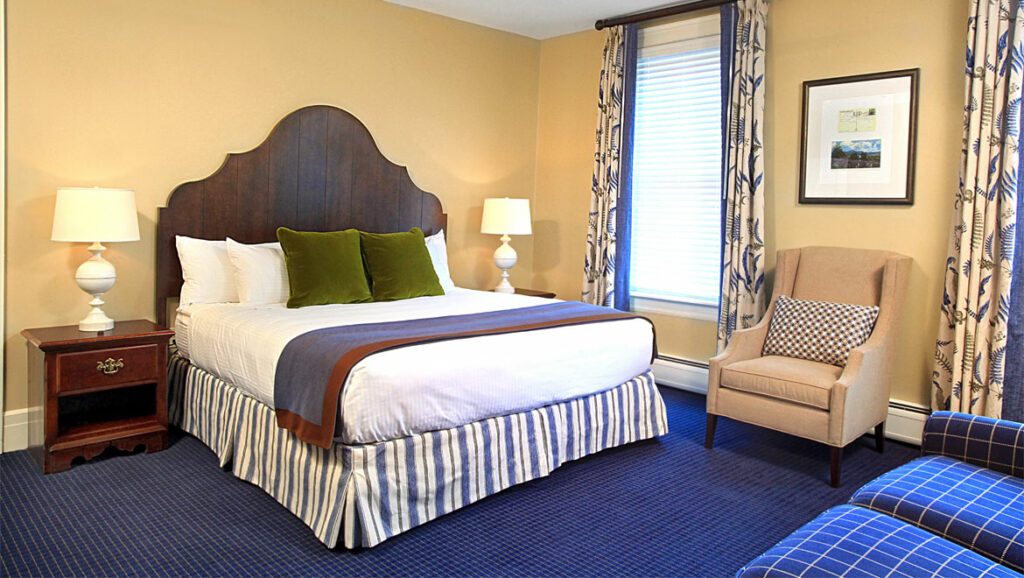 Price per night: $399 – $839
The Omni Bretton Arms Inn at Mount Washington is a magnificently preserved historic inn that is the perfect alternative to staying at the Mount Washington Resort. With skiing, snowboarding, canopy tours, and horseback riding, it's a fantastic retreat for adventurous couples. And after a long day on the slopes, you can relax your sore muscles at the on-site spa.
Whitefield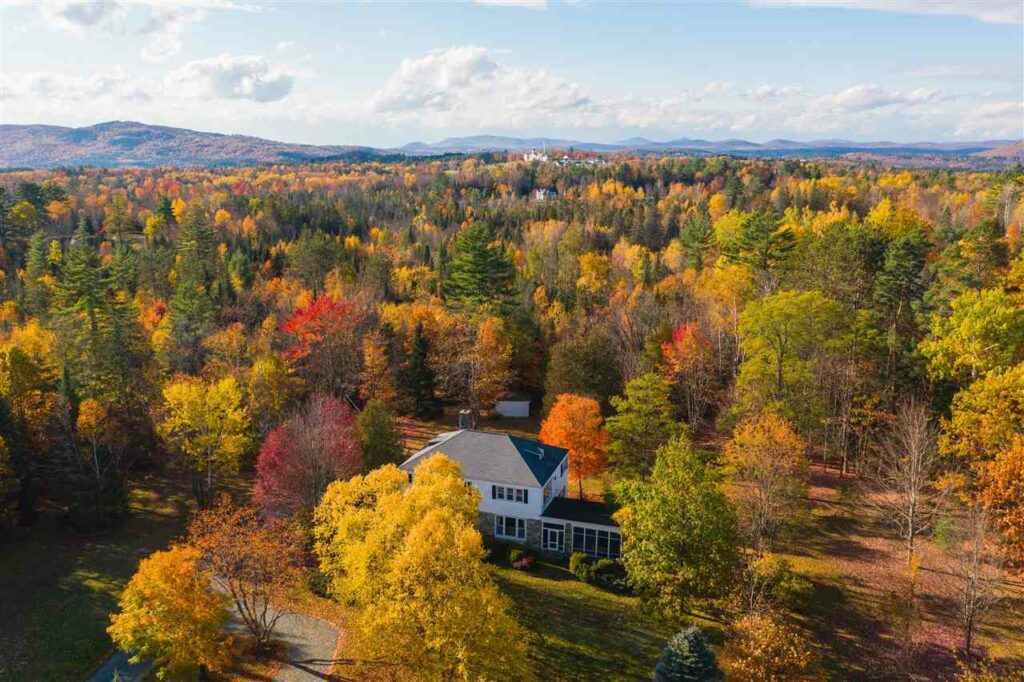 Whitefield is home to the Tower Spa, Weeks State Park, and plenty of aviation activity centers where rest, relaxation, and adventure meet. It's perfect for couples who want somewhere quiet to settle in during their vacation but still want to be close enough to the action to enjoy a unique experience.
Best Accommodations in Whitefield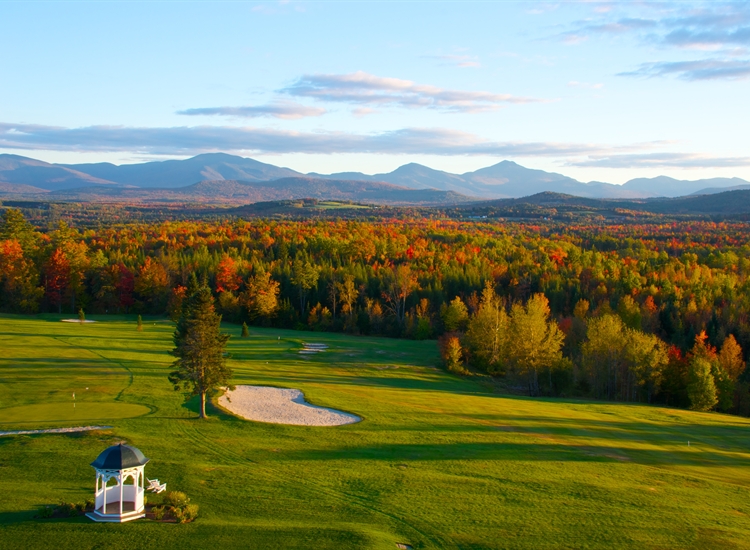 Price per night: $200 – $480
Another well-known New Hampshire resort is the Mountain View Grand Resort. If you're planning on being near Whitefield during your stay, then you'll have a hard time finding better accommodation than this.
The Mountain View Grand Resort offers plenty of outdoor and indoor activities. It even has a farm and shopping experience to make it feel like a home away from home. You won't need to go anywhere else while staying at the Mountain View Grand Resort!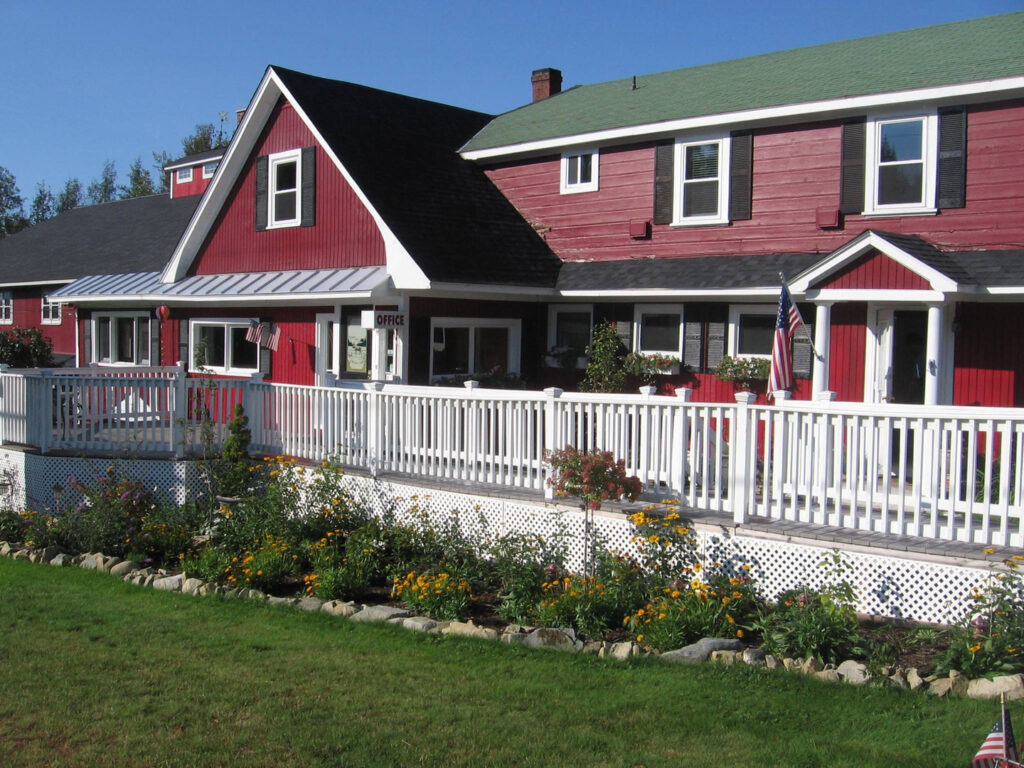 Price per night: $148 – $202
Just outside of Whitefield lies the quaint and quiet Barron Brook Inn. The inn takes its name from the small babbling brook that can be found just behind the property, and guests are encouraged to try their hand at canoeing down the gentle creek.
With several individually themed rooms and nothing but nature around the hotel, couples are guaranteed a weekend of solitude and romance. Getaways in New Hampshire don't get much more relaxing than this!
Top Excursions & Activities To Do On A New Hampshire Romantic Getaway
Enjoy child-like wonder at Clark's Bears
With an iconic Black Bear Show, train rides, and several museums to visit, Clark's Bears is an awesome way to spend your time. This activity is budget-friendly at just $27 per adult ticket for a whole day of fun. And it's sure to help you and your partner tap into your inner children.
After all, what brings a couple closer than experiencing child-like giddiness and excitement? Don't forget to stop and mine for gemstones and fossils. They make great souvenirs!
Go on a romantic train ride
Whether you're enjoying the Mount Washington Cog Railway or one of the Conway Scenic Railroad's rides, there's a ton of romance to be had while taking in the scenic views of NH.
The Conway offers various train rides, starting at $21 per adult ticket. The Cog Railway is slightly more expensive but also offers various experiences to choose from. The tickets for the experiences start at around $70 per adult.
Explore Polar Caves
For couples who are adventurous at heart, the Polar Caves offer a unique once-in-a-lifetime experience. The Caves are over 100 years old and are incredibly interesting and exciting to explore. If you want to get in on the action and check out the natural beauty of the caves, tickets start at $25 per adult when booked online and $27 for a spontaneous day trip.
Get your adrenaline going with Bretton Woods Canopy tours
With two sky bridges, nine ziplines, and sixteen tree platforms that are as high as 70 feet, the Bretton Woods Canopy tour will bring out the natural daredevil in you!
This excursion will cost a significant chunk of change, though, with tours for one to four participants priced at $440. Still, it's well worth the trip. If you have a great budget (like our sample budget below), you'll have plenty of extra cash to spare!
Sample Itinerary & Budget For Your Romantic Getaway In New Hampshire
So, you're excited to get packing. But how are you going to spend your money? Where do you even start with drawing up a budget? Don't stress!
Our budget template includes things to do and covers all the expenses you may come across while on your trip. It's a great way to get an estimated trip cost to NH.
| | |
| --- | --- |
| Activity | Price |
| Accommodation | $150 – $500 per night |
| Flights | The average cost for a couple to fly to NH is around $1,000 – $2,000. |
| Travel | $40 per day |
| Food and Drinks | Around $50 per day |
| Strawberry Banke Museum | Tickets cost around $20 per adult for the walking tour |
| Lost River Gorge and Boulder Caves: | $22 per adult |
| Franconia Notch State Park | $60 per adult |
Now that you've crossed your budget off your list, it's time to figure out how to spend your days! We've put a sample itinerary together using some of the above activities to help you get started.
Day 1
Arrive at your hotel or resort and unwind at a local eatery. Enjoy a nearby or on-site spa to relax and unwind!
Day 2
Spend the day at the Franconia Notch State Park. Don't forget to wear comfy sneakers and pack your camera!
Day 3
Get exploring at Lost River Gorge! Or spend the day enjoying a romantic stroll through the Strawbery Banke Museum. Don't forget to check for any special events to keep you entertained in the evenings, too!
Day 4
Take a relaxing drive and enjoy NH's beautiful scenery. Stop off at a local coffee shop and enjoy a warm cuppa joe before heading back to your hotel and packing for your trip home.
Frequently Asked Questions
How much does a New Hampshire romantic getaway cost on average?
The cost of a getaway to NH can vary depending on where you stay, what activities are on your itinerary, and where you plan to eat. On average, a seven-day couple's trip can cost anywhere from $1,800 to $5,000.
When is the best time to visit New Hampshire?
New Hampshire is known for its beautiful mountain views and lush greenery. If you're looking to enjoy New Hampshire in the fall, you'll want to visit during the months of September, October, and November. But there's no bad time to visit this state. In fact, there are seasonal activities that couples can enjoy all year long!
How long do people typically spend in New Hampshire on a romantic getaway?
Couples typically spend around a week in New Hampshire. But if you're looking for a romantic weekend getaway, there's no shortage of amazing things to enjoy in a shorter amount of time! With the right itinerary that suits your needs, you can enjoy NH in as much – or as little – time as you'd like.
Start Planning The Ideal Romantic Getaway
It seems like everywhere you look; there are romantic getaways to enjoy in New Hampshire. But as magical as NH is, it's not perfectly suited to every couple. If you're looking for a change of pace or somewhere a little different from NH, then you'll want to check out some of our other guides. Your perfect getaway is just a few clicks away!