Maine is typically associated with the Maine lobster, but there is so much more to this coastal state than crustaceans! Romantic getaways in Maine can have you sleeping in a historic seaside town one night and dancing it up in the city the next.
In this article, we will highlight some of Maine's best, including what to do and where to stay. Towards the end of the article, we also provide a sample 10-day itinerary and budget to take all the stress out of planning your next romantic getaway!
What Makes Maine Perfect For A Romantic Getaway?
The real question is, what is not to love about Maine?
Maine attracts around 18 million visitors throughout the year. Couples get to enjoy romantic woodland strolls, boat rides at sunset, spa treatments at the many resorts, fantastic seafood, and plenty of galleries and museums.
Maine is a brilliant destination throughout the year. Summer is undoubtedly the best time to visit for the spectacular natural beauty and many coastal towns. If you prefer something more adventurous, then winter is great too! You can hit the ski slopes or snuggle up in the cities.
Most Romantic Getaways in Maine
Romantic getaways in Maine are well worth it. Narrowing down the must-see destinations in Maine is tough, but we have highlighted some of the best regions, towns, and cities to visit.
We also provide you with our top picks of where to stay and what to do while visiting each destination.
Portland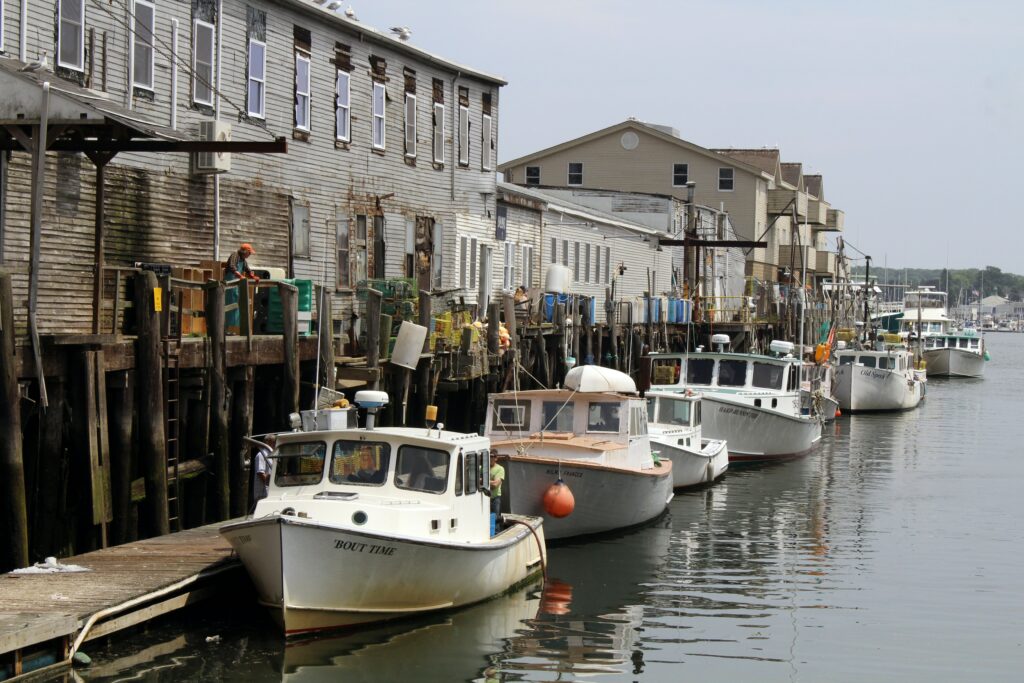 Portland is the largest city in Maine. It is a hub for dining and shopping experiences. Overall, the city has a fun, friendly, and lively vibe.
Here are our top activities for couples visiting Portland:
Best Accommodations in Portland:
Price per Night: $244 – $384
The 1802 House Bed and Breakfast is ideal for couples who want to stay close to the city but enjoy some peace and quiet. This historic inn is located just 30 minutes south of Portland in the town of Kennebunkport.
1802 House is one of the Distinguished Inns of North America thanks to its historical significance as a Colonial-era home. The B&B has six guest rooms, some with gas fireplaces, while others have two-person spa tubs!
1802 House breakfasts are unlike any other B&B offerings. You will be treated to a three-course gourmet breakfast made with the freshest organic and local ingredients.
The Inn also offers packages for couples. We highly recommend you get the "Just Because Celebration Package."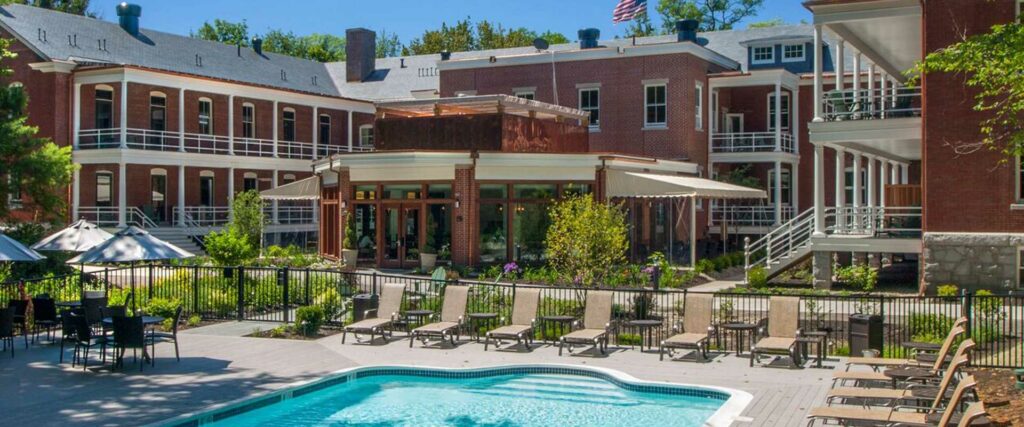 Price per Night: From $150
Romance is certainly in the air at the Inn at Diamond Cove. This secluded inn is located on Great Diamond Island, just a short ferry ride from the city.
This is not your typical seaside inn. It is more of a resort, with tennis courts, an outdoor heated pool, a communal fire pit, and condos with balconies. Guests can stay in either Deluxe, Luxury, or Livingroom Condos.
The island stretches over 193 acres, with plenty of secluded beaches and woodlands to stroll through. If you want to treat yourself, have a relaxing dinner at the Diamond's Edge Restaurant.

Price per Night: $251 – $479
The Portland Harbor Hotel is located in Old Port. It is the perfect, relaxing, romantic stay.
After dining at the scrumptious BlueFin restaurant, you and your loved one can have a glass of wine at the outdoor firepit or relax in the hot tub in your bedroom.
There is a variety of guest rooms to choose from. Couples can sleep in the Deluxe Room, Garden View Room, Junior Suite, Whirlpool Spa Suite, Executive Suite, Executive King, or Accessible King Rooms.
Camden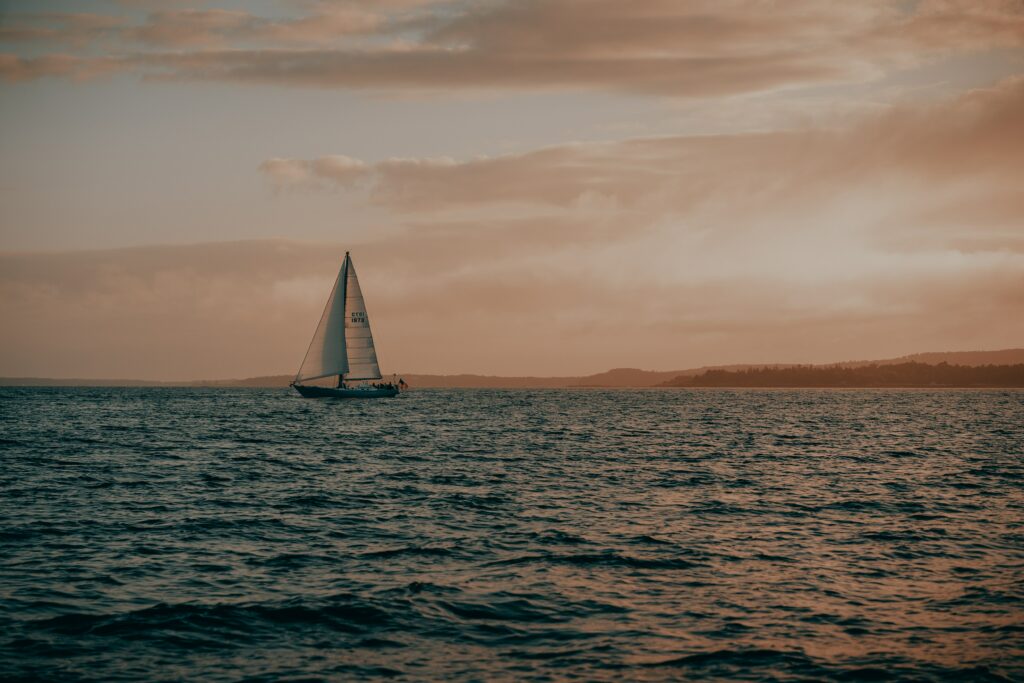 Known as "The Jewel of the Coast," Camden is a top-rated destination, and romantic getaways in Maine will not be complete without a stop in this town.
With plenty of shops and restaurants within walking distance from hotels and inns, you will never be bored! Here are our favorite activities for your romantic stay in Camden:
Best Accommodations in Camden: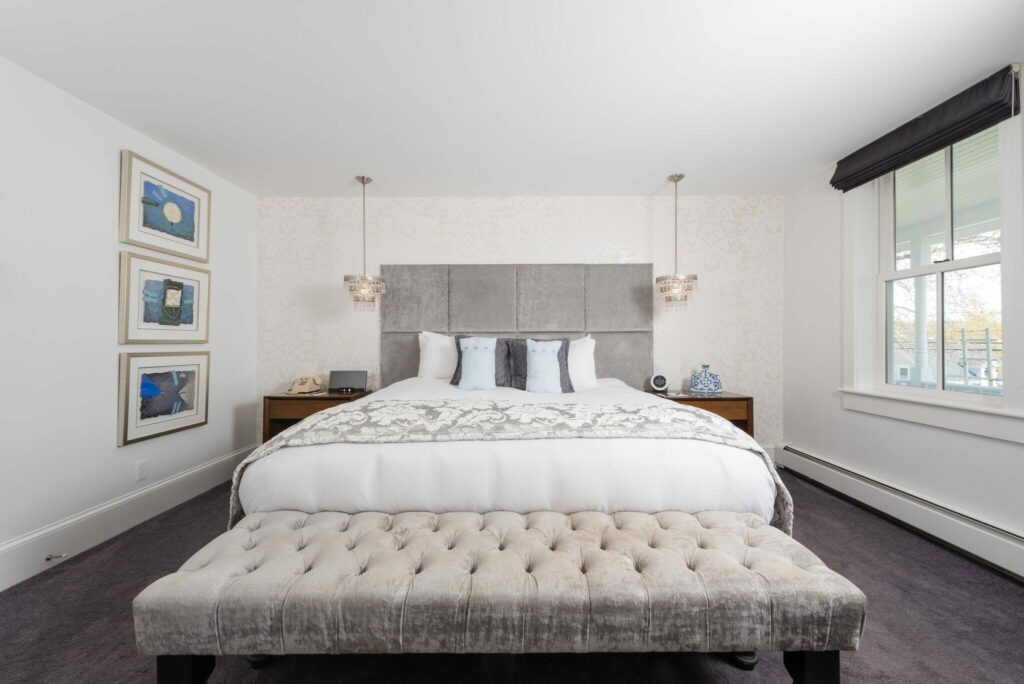 Price per Night: $325 – $1,850
The Camden Harbour Inn is an exclusive boutique hotel that is perfect for couples looking for secluded getaways in Maine.
This boutique hotel is situated in a historic building reminiscent of the olden days.
The luxury suites and guest rooms have views over the bay and the sea. If you want something truly spectacular to make your getaways in Maine unforgettable, book one of the freestanding private villas on offer by the Camden Harbour Inn!
When you stay at the Camden Harbour Inn, you can enjoy a complimentary breakfast, complete with freshly baked goods and an a la carte menu.
After a busy day exploring the streets of Camden, you can head back and book a massage at the spa at Camden Harbour Inn.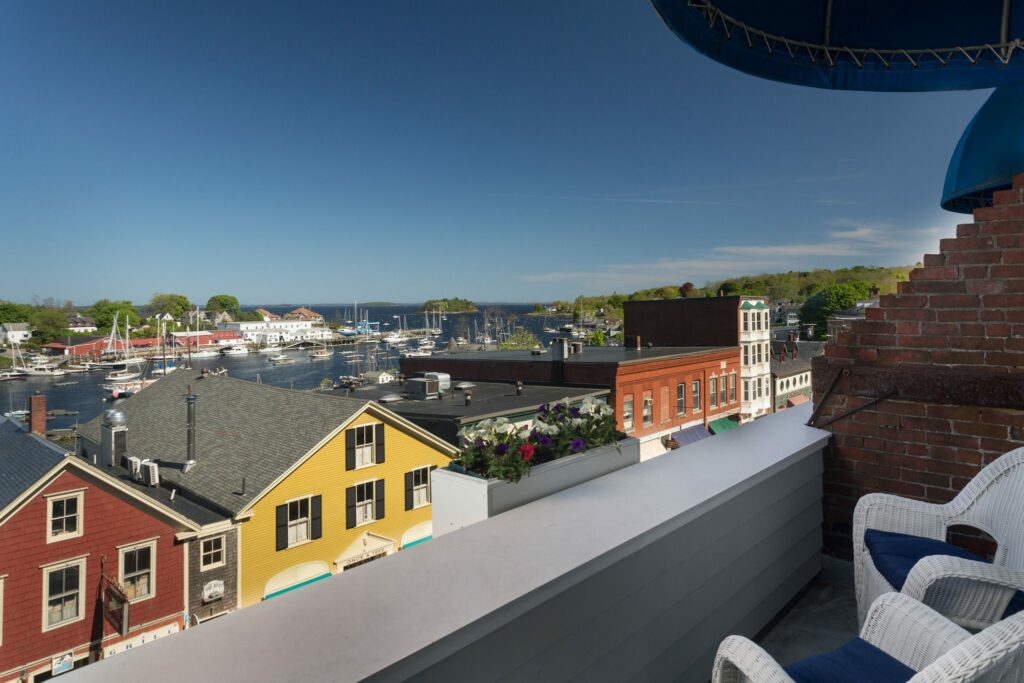 Price per Night: $159 – $299
The Lord Camden Inn is a boutique hotel located in the center of Camden.
If you and your partner enjoy a lively atmosphere, this is the perfect hotel for your getaways in Maine.
Several guest rooms and suites are available at the Lord Camden Inn, some with private fireplaces. Most of the rooms have a view of either the harbor or the river.
A complimentary breakfast is available when you stay at the Lord Camden Inn. We highly recommend trying the fluffy Belgian waffles with local Maine syrup!
The Lord Camden Inn also has several amazing packages on offer. The Romance Package celebrates "the essence of romance" with a bottle of champagne, a $50 gift voucher for dinner at Blaze Brewing Co. There is also a $25 certificate for snacks and cocktails at Vintage Room, and chocolates and flowers included.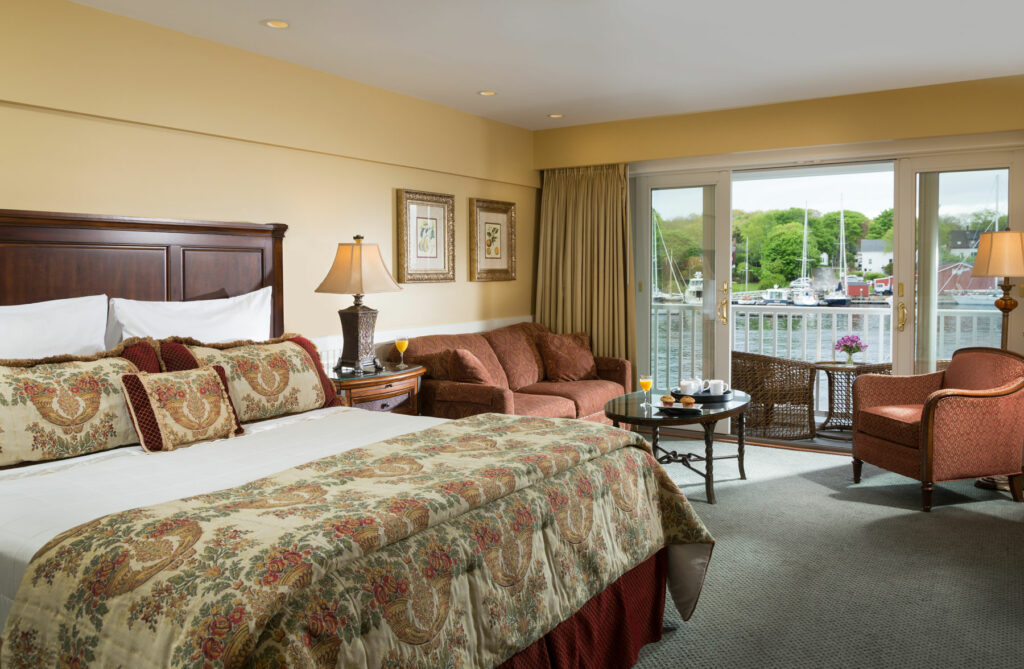 Price per Night: $169 – $339
The Grand Harbor Inn is situated right on the waterfront. It has traditional New England architecture combined with modern amenities to ensure complete comfort during your stay.
It doesn't matter which of the ten rooms you choose; you can experience ultimate relaxation at the Grand Harbor Inn.
The best part? You don't even have to leave the comfort of your room to enjoy the gourmet breakfast! It is delivered straight to your door, so you can sleep in during your romantic weekend at the Grand Harbor Inn.
Couples who enjoy watersports will love their stay at this waterfront inn. The Grand Harbor Inn is close to kayak rentals and boat trips.
Rockland and Rockport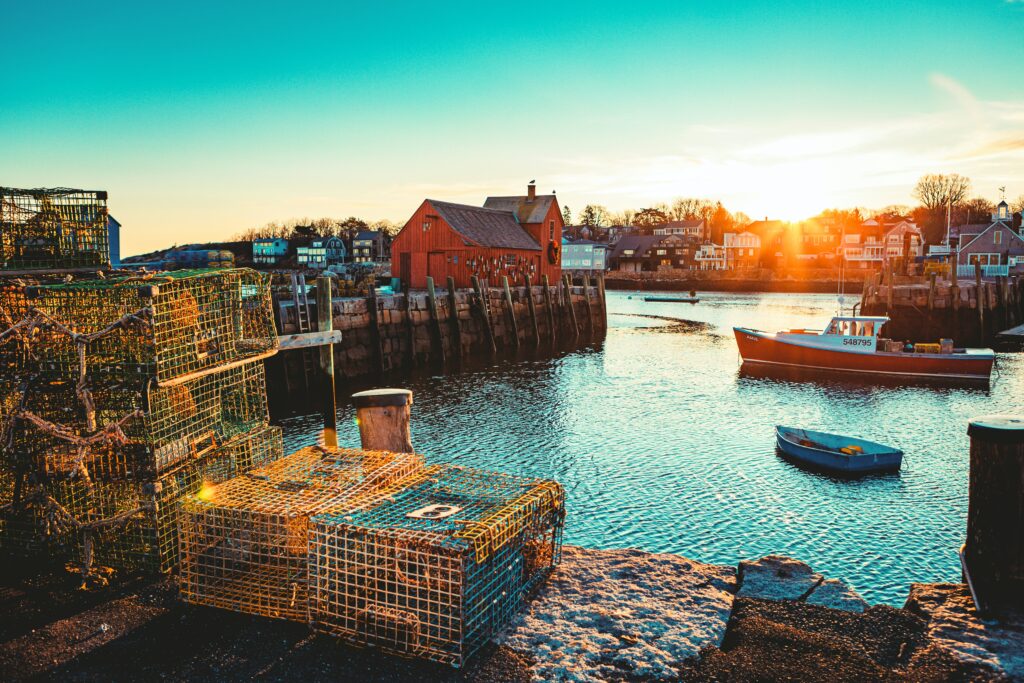 Rockland and Rockport may be easy to miss due to their proximity to Camden, but they are well worth a visit. Rockland is the home of the Maine Lobster Festival, which certainly puts it on the map for many crustacean-loving couples!
Even if the festival isn't happening, there is still plenty for couples to do in Rockland and Rockport:
Best Accommodations in Rockland and Rockport: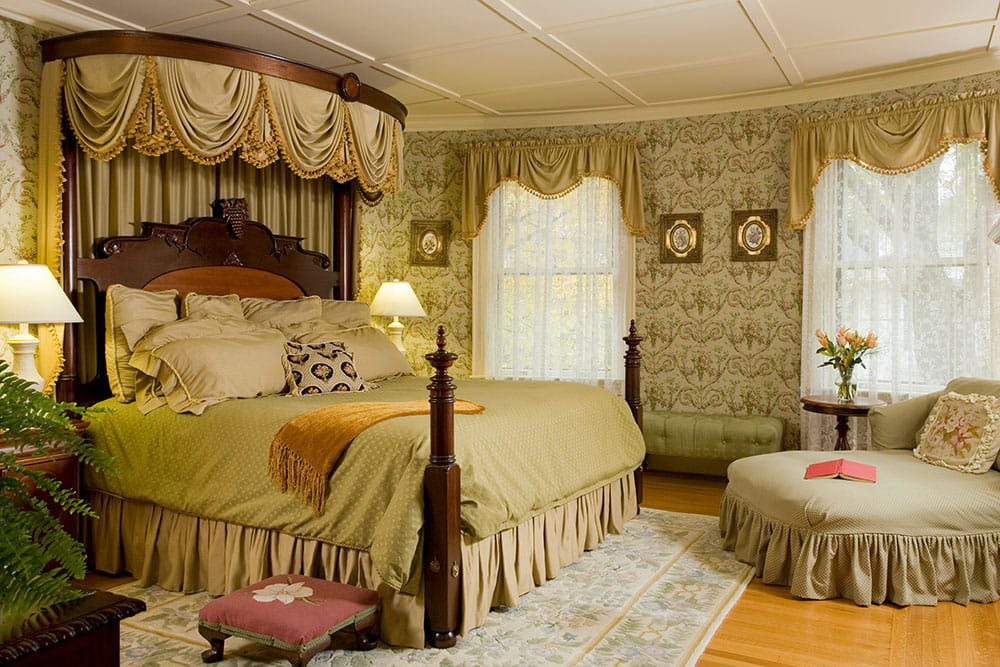 Price per Night: $229 – 279
The Berry Manor Inn in Rockland is one of the state's most luxurious bed and breakfasts. It is an elegant Victorian manor home in a peaceful residential area.
Couples staying at the Berry Manor Inn can select one of the twelve unique rooms available.
The Berry Manor Inn offers complimentary breakfasts. If you feel snacky during the day, there is also a guest pantry, complete with homemade pastries, snacks, and drinks.
For that something extra special, the Berry Manor Inn offers a Special Occasion Package where you can celebrate your love. You're able to select the guest room of your choice. You'll also receive long-stem roses, sip a bottle of sparkling cider, indulge in local chocolates, and sleep amongst rose petals.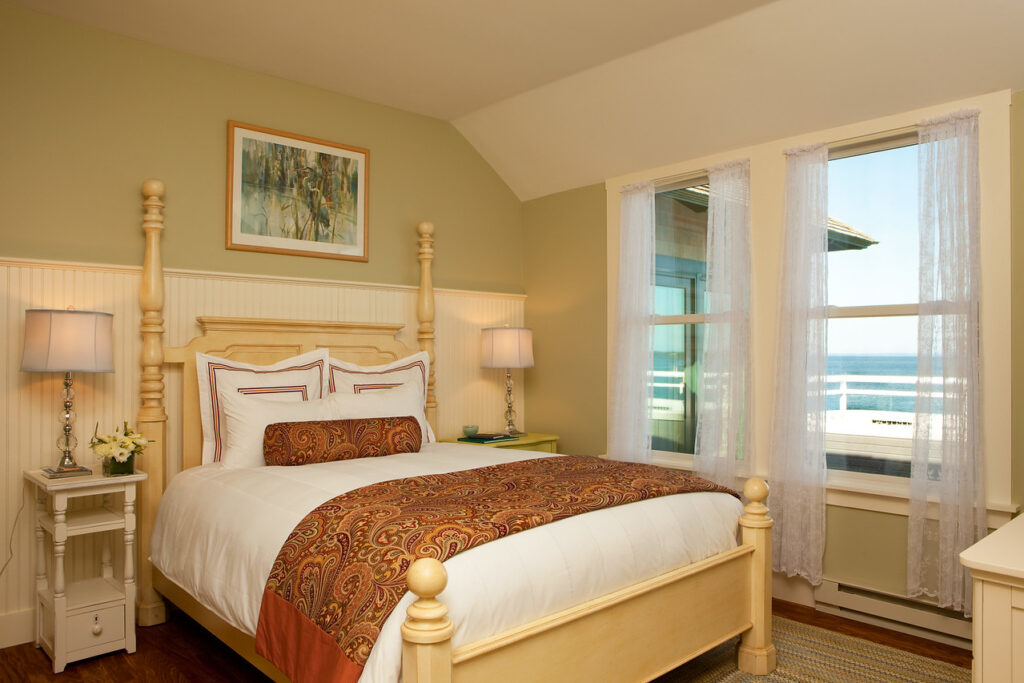 Price per Night: $259 – $1,942
Samoset Resort in Rockport is the perfect stay for couples who enjoy a resort holiday with plenty of activities.
There are several dining experiences at award-winning restaurants to choose from. The Ice Bar is worth a visit. There is also a spa and golf experience available to guests.
The kid inside you will have a blast on the tennis and pickleball courts! Then relax at the swimming pool with views over Penobscot Bay after working out at the fitness center.
Depending on your budget, you can stay in the guest rooms, suites, condominiums, or cottages dotted across the 230-acre property.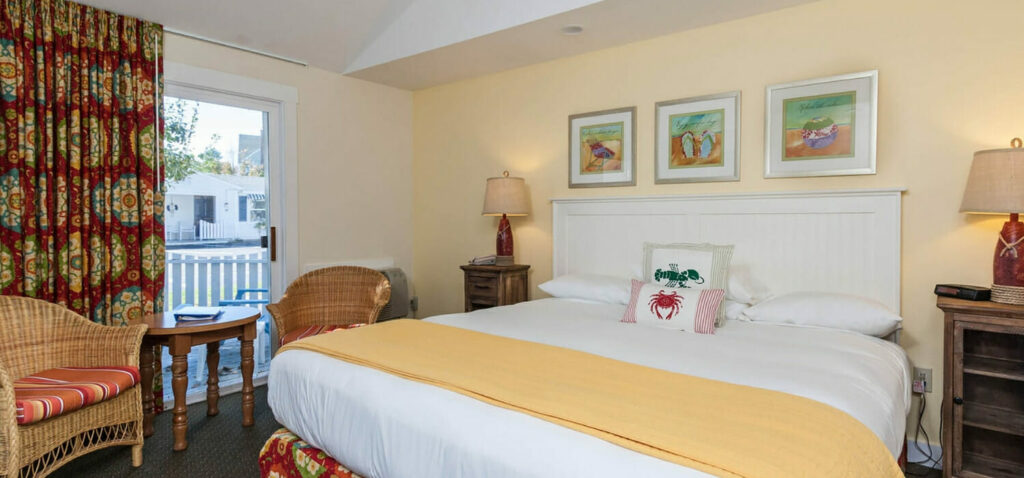 Price per Night: $170 – $200
For budget-conscious couples who still enjoy modern amenities and luxury, the Glenn Cove Inn and Suites is the perfect stay.
This Inn perfectly combines an intimate bed and breakfast with the feel of a chain hotel. It results in a comfortable but efficient stay.
There are guest rooms and suites available, and if your fur baby is along for the trip, some rooms are even pet-friendly. Amenities at Glenn Cove include a heated outdoor pool, a sun deck, and a garden.
Boothbay Harbor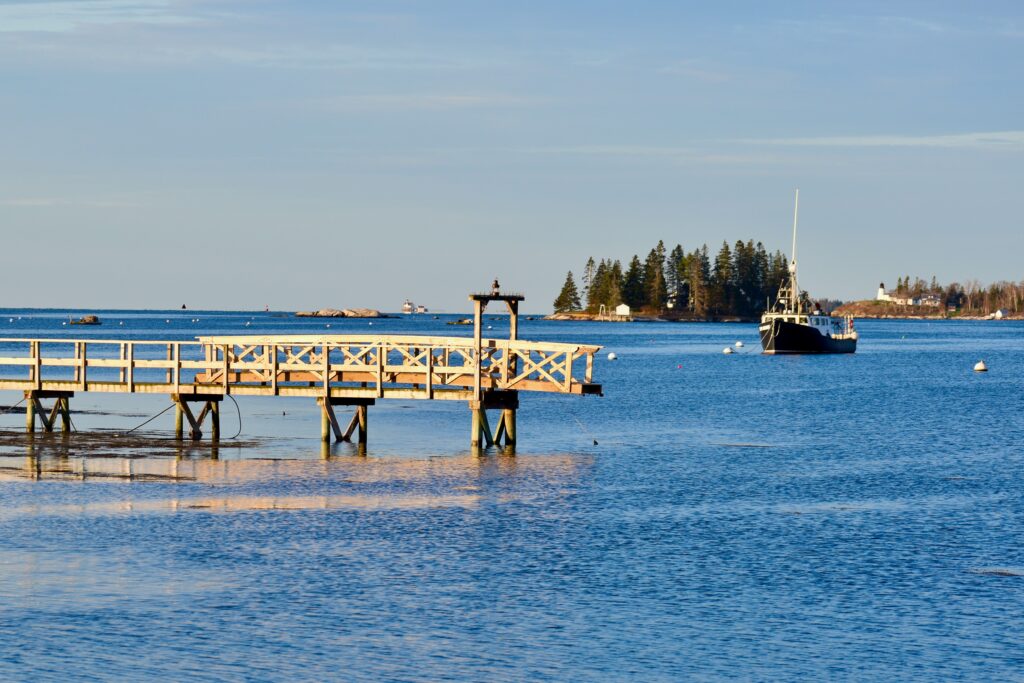 Boothbay Harbor is a popular destination for outdoor enthusiasts. There are also several nearby seafood restaurants and boutique stores.
Here are our top activities for couples visiting the Harbor:
Best Accommodations in Boothbay Harbor: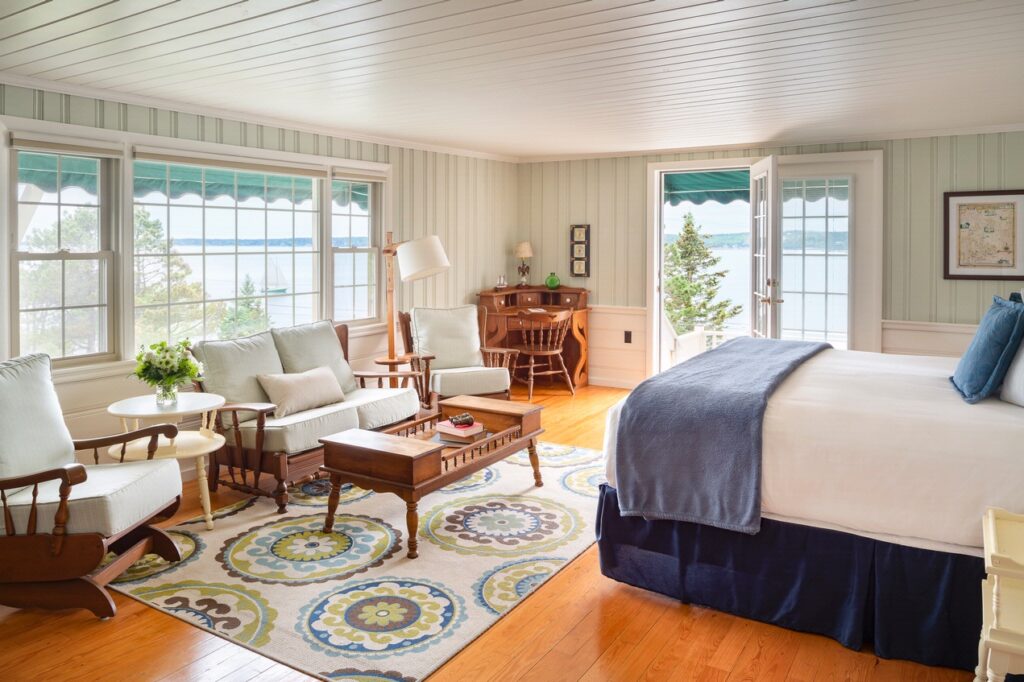 Price per Night: $269 – $389
Spruce Point Inn has accommodation options for everyone. You can book your own cottage, stay in the 1950s freestanding lodge, or book a quiet guest room in the Inn.
There are three restaurants at the resort, or you can opt for a private dining experience.
Couples can enjoy the many land and water-based activities or relax at the on-site spa. Swim in the ocean-side pool, go for a hike, or rent a trail bike. You can also book a whale-watching cruise or oyster-tasting through Spruce Point Inn.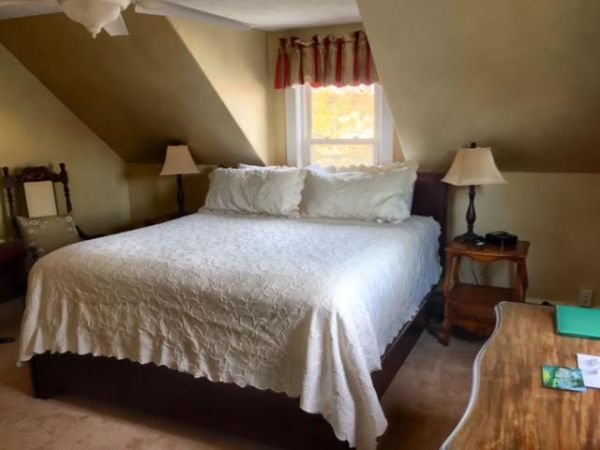 Price per Night: $225 – $330
What makes The Inns at Greenleaf Bay so unique is that it combines two inns! Both The Greenleaf Inn and The Admiral's Quarters Inn were built in the 1800s, and today they're upgraded to contain all modern amenities.
The luxury accommodations include rooms with private fireplaces, baths, and a mini fridge. Almost all the rooms provide you with scenic views of the harbor.
Relax in the dining room, soak in the sun on the porch or sunroom, or venture out for boat trips in the bay.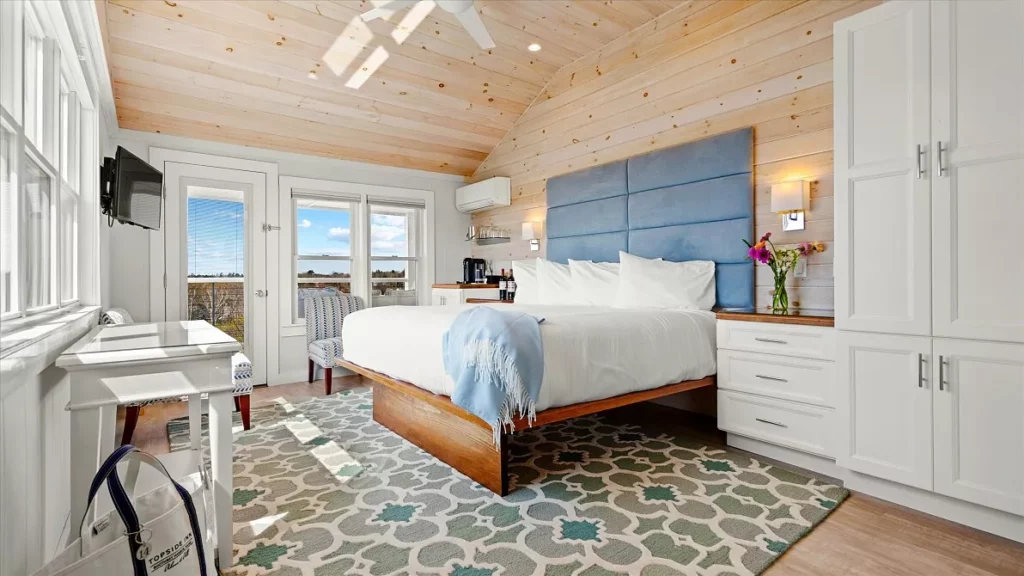 Price per Night: $374 – $474
Topside Inn will match your dream of a perfect coastal romantic escape. The Inn is located on McKown Hill, the highest point in the entire village, meaning you'll get the best views in town!
The 19th Century Inn comprises three separate buildings – all available for accommodation. The Maine House, Windward Guest House, and Leeward Guest House have luxurious and comfortable guest rooms with all the modern amenities you could wish for.
Because of the Inn's location, you will be greeted with panoramic views from every corner! The complimentary breakfast features enough local produce to keep you stuffed for the whole day.
Top Excursions & Activities To Do On A Maine Romantic Getaway
When you travel to Maine determines which activities you can enjoy there. Some excursions, like a spa day or art gallery, are available throughout the year. Others, like skiing, swimming, and boat cruises, are seasonal.
It can be overwhelming to decide what to do while visiting Maine. We have picked the best romantic couple activities while visiting Maine:
Sample Itinerary & Budget For Your Romantic Getaway In Maine
Sample Itinerary: 10 Days
Day 1-2: Portland
Portland is the best place to start your coastal Maine romantic trip.
Start with a visit to Old Port (you can get a guided tour), and make sure to shop till you drop at Exchange Street. There are more than 20 art galleries to choose from, with even restaurants filled with local artwork!
The Portland Museum of Art is a must-see. Even the outside of the building is an architectural marvel.
If it's a nice day, try one of the hiking trails around the city. The 3.6-mile Burnt Meadow Mountain Trail is only a short drive and well worth it for the spectacular views.
There are also a couple of beach walks you can do or you can simply relax at the popular Old Orchard or Crescent Beaches.
Day 3: Freeport, Brunswick, and Boothbay Harbor
Start at the Portland Head Light, the oldest lighthouse in Maine, which George Washington commissioned.
Head to Brunswick (a 30-minute drive), making sure to stop at the Freeport Outlets for some amazing retail therapy.
Art lovers should visit the Bowdoin College Museum of Art in Brunswick and the Harriet Beecher Stowe House, where you'll learn more about the antislavery activist and novelist.
Those who want to wet their toes can head to Thomas Point Beach. Or continue to Boothbay Harbor on the Maine coast and explore the local sights and eateries.
Day 4: Bath
Bath is known as the shipbuilding center of Maine. Front Street in the historic district is worth a visit.
A visit to the Maine Maritime Museum is a must! After learning all you can, head to Reid State Park to enjoy some of the best sandy beaches in Maine.
Day 5: Wiscasset, Damariscotta, and Rockland
Wiscasset and Damariscotta are a short drive from Bath. These two destinations are, without a doubt, the prettiest villages in the state. You cannot miss Red's Eats, one of the most famous lobster shacks in the region.
Head down to Rockland (a 45-minute drive) to prepare for more exploring tomorrow.
Day 5: Rockland
Rockland is a historic destination, flushed with art galleries, museums, and theaters. There is so much to do and see here! It is also home to the Maine Lobster Festival.
Day 7: Camden
Make the short, 20-minute drive to Camden. This jewel of a town is great for those who enjoy being out on the water. The town's historic district is filled with 19th-century marvels. Many restaurants and shops fill the historical wooden buildings.
The Camden Public Library is worth a visit, even just to relax on the beautiful lawns. Make sure to trek up to Mount Battie for a complete view of Camden and the nearby islands in Penobscot Bay.
For beach lovers, Barrett's Cove is a freshwater beach on Megunticook Lake where you do not have to worry about feeling sticky and salty after a swim!
Day 8 and 9: Bar Harbor
A 2-hour drive will take you to the small seaside town of Bar Harbor. It is next to the famous Acadia National Park, so make sure to include this State Park in your itinerary. It can be a full-day excursion!
While at Acadia National Park, check out Thunder Hole, drive along historic carriage paths, and visit the historic buildings and structures throughout the park.
The town is excellent for those looking to go sea kayaking or on a sunset cruise.
There is also a self-guided walking tour along Frenchman's Bay, using markers that tell you about the town's history.
Day 10: Bangor
One hour from Bar Harbor is Bangor. This is where you will end your trip. Bangor has been unofficially dubbed the capital in the north.
There is a thriving restaurant scene (we recommend the Timber Kitchen and Bar) and a recently revitalized waterfront.
Book lovers will enjoy a visit to Stephen King's somewhat unusual home. It's been described as a "spooky house of horror" with wrought iron fencing right out of your nightmares. Alternatively, you can get a guided tour of all the sites relevant to the amazing author.
Sample Budget
| | |
| --- | --- |
| Activity | Price |
| Accommodation: | $90 – $400, depending on the stay |
| Car Rental: | $48 per day |
| Dining and Drinks: | $100 for two people per day |
| Excursions and Activities: | $100 for two people per day |
Couples should budget to spend around $300 – $600 per day combined.
Frequently Asked Questions
How much does a Maine romantic getaway cost on average?
The price of your romantic Maine escape will depend on the duration of your stay, where you stay, and the activities you enjoy. On average, couples can spend between $300 and $600 for accommodation, food, and excursions in Maine.
When is the best time to visit Maine?
There is no single best time! Maine is great all year round. Winter is incredible if you want to explore the snowy slopes, while summer is great for beach trips and coastal towns. Summer in Maine starts late, usually only in early July.
How long do people typically spend in Maine on a romantic getaway?
We recommend spending around ten days in Maine. This allows you to see most of what this amazing region has to offer.
Start Planning The Ideal Romantic Getaway
Maine is a fabulous romantic destination for couples looking for something out of the ordinary. Have a romantic dinner under the stars, take a boat cruise, hit the slopes, or enjoy the many art galleries and museums in the historic villages.
Wherever you want to go, check out Couples Travel and start planning your next romantic trip!