There's nothing sweeter than celebrating your post "I do" with a dreamy honeymoon in West Virginia, aptly nicknamed "Almost Heaven."
With its rolling hills, outdoor adventures, and warm Southern hospitality, the Mountain State is a perfect romantic getaway for newlyweds.
The state harbors countless romantic spots with seemingly unlimited sites to visit and places to eat and stay with your loved one. Think lodging in the mountains, horseback riding through incredible vistas, and connecting with your amour in unique places.
With this guide, you'll be able to put together the perfect West Virginia honeymoon with a fairytale flair.
What Makes West Virginia Perfect For A Honeymoon
You're likely familiar with John Denver's song 'Take Me Home, Country Roads.' With the iconic lyric "Almost heaven, West Virginia" the song perfectly captures the beauty of the Mountain State.
From the rugged mountains and rolling hills to the picturesque Potomac and Shenandoah Rivers, West Virginia provides a stunning backdrop for a romantic getaway.
One of the unique features of West Virginia is its abundance of outdoor activities. Couples can explore the state's many hiking and biking trails, take a leisurely horseback ride, or go white-water rafting. The state is also home to many historic landmarks and cultural attractions.
In addition, West Virginia is home to many romantic lodgings and resorts that serve as the perfect setting for couples to relax and enjoy their honeymoon in peace and tranquility.
Plus, West Virginia's location in the heart of the Appalachians makes it easily accessible by car, and the state's small towns and rural roads make it easy to get around.
The Best Areas To Stay in West Virginia For A Honeymoon
For a truly unforgettable honeymoon experience, consider visiting one of these three top destinations in West Virginia. These locations offer a wide range of luxury accommodations, delicious local cuisine, and unique activities that will make your trip one to remember.
Harpers Ferry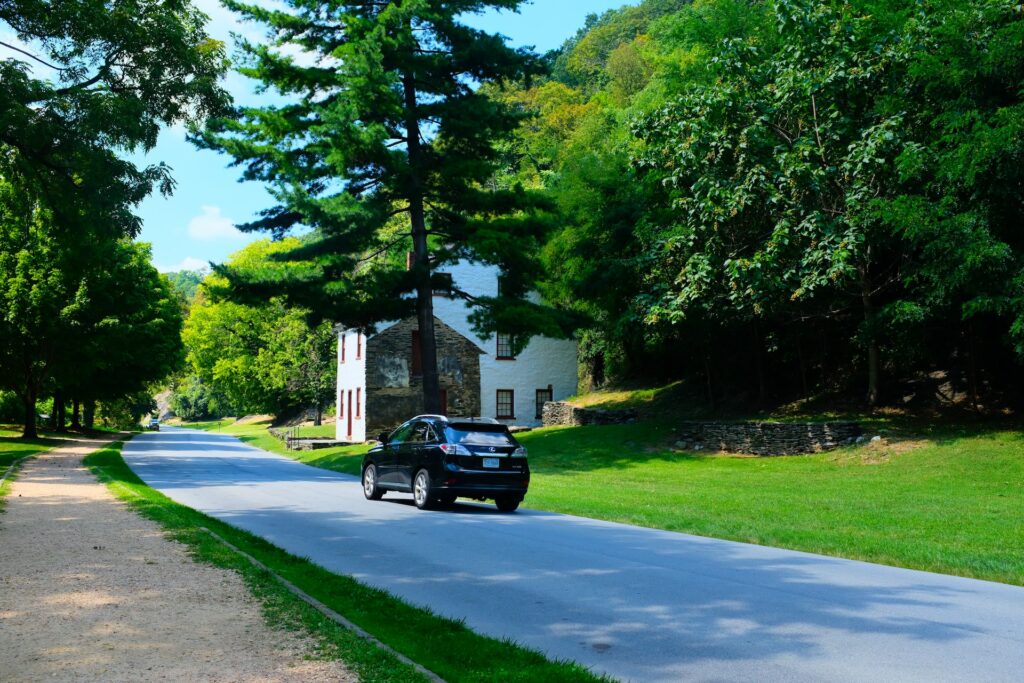 The welcoming town of Harpers Ferry in West Virginia deserves honeymooners' attention. Located in the lower Shenandoah Valley, Harpers Ferry is a historic town best known for several important Civil War battle sites.
Harpers Ferry is an ideal honeymoon spot for couples looking to escape the hustle and bustle and appreciate the great outdoors. The town's rich history and natural beauty provide endless opportunities to disconnect from the stress of everyday life and connect with your partner.
Nothing sets the tone for a honeymoon more than a visit to the Point. A scenic viewpoint located at the confluence of the Potomac and Shenandoah Rivers, the Point offers beautiful views across the waters into Maryland and Virginia.
Lewisburg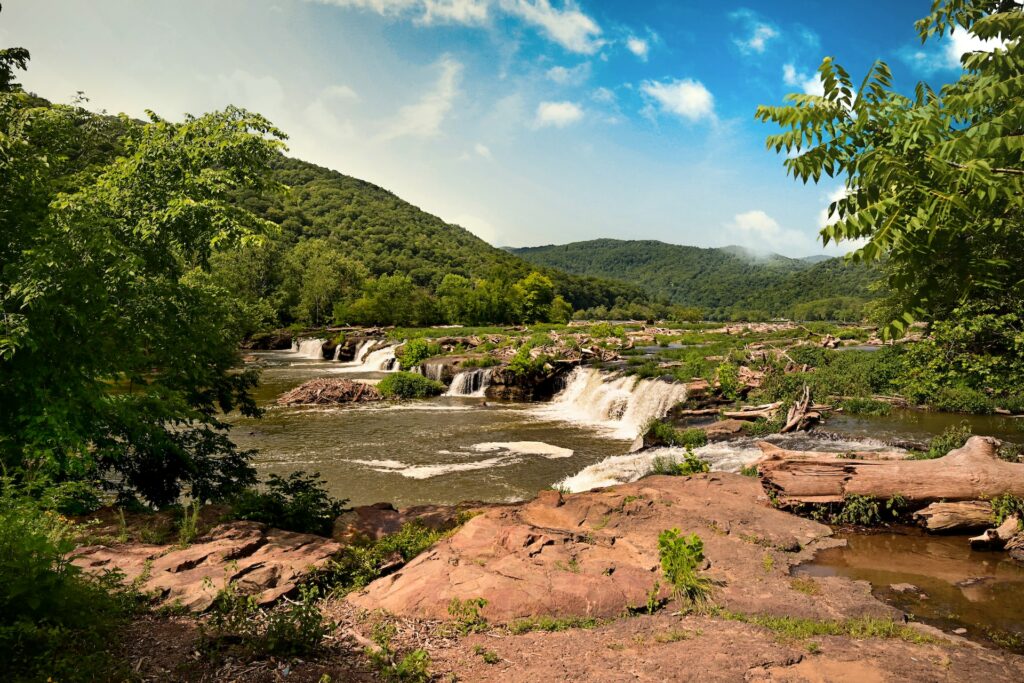 If you're looking to honeymoon in the hills, head to Lewisburg. This charming and picturesque town is located in the heart of the beautiful Allegheny Mountains and is known for its historic architecture, vibrant arts and culture scene, and outdoor activities.
One of the unique features of Lewisburg is its downtown area, which is listed on the National Register of Historic Places. The town's charming streets are lined with quaint shops, galleries, and restaurants, making it the perfect spot for a romantic stroll.
Couples can also indulge in the town's vibrant arts and culture scene. Lewisburg is home to the Greenbrier Valley Theatre, which offers a variety of performances throughout the year.
Outdoor enthusiasts will also find plenty to do in Lewisburg. Beautiful natural landscapes surround the town, including the Monongahela National Forest and the Greenbrier State Forest. Couples can stroll, hike, or bike through these scenic parks.
Summersville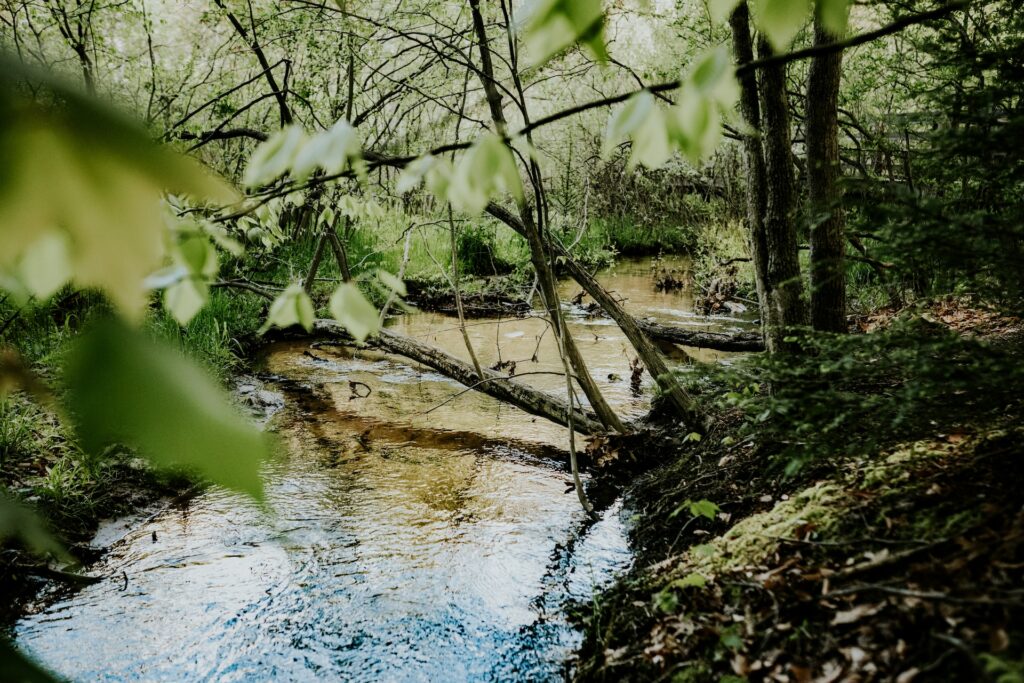 Located in the heart of West Virginia, the city of Summersville offers honeymooners the perfect setting to relax and unwind. With 60 miles of shoreline and almost 2,800 acres of water, it's the ideal honeymoon spot for the water-loving, sun-basking couple.
The city is surrounded by the cool and pristine waters that flow from the Appalachian Mountains. Dubbed "The Little Bahamas of the East," Summersville Lake is a stunning oasis that provides an almost endless amount of activity options. From boating and kayaking to paddleboarding and scuba diving, it never ends here.
Land lovers also have endless options. History buffs will love exploring the Carnifex Ferry Battlefield State Park to learn more about the Civil War. Wine lovers will enjoy Kirkwood Winery, home to a variety of wines and the oldest bourbon in West Virginia.
Accommodations range from cozy cabins and yurts to lakeside resorts and traditional hotels. Dining options are also plentiful in Summersville!
Best Honeymoon Resorts, Hotels, and Other Stays in West Virginia
Experience romance and adventure at its finest with our selection of the best honeymoon hotels in West Virginia. From luxurious resorts to charming bed and breakfasts, we've got you covered for the perfect honeymoon getaway!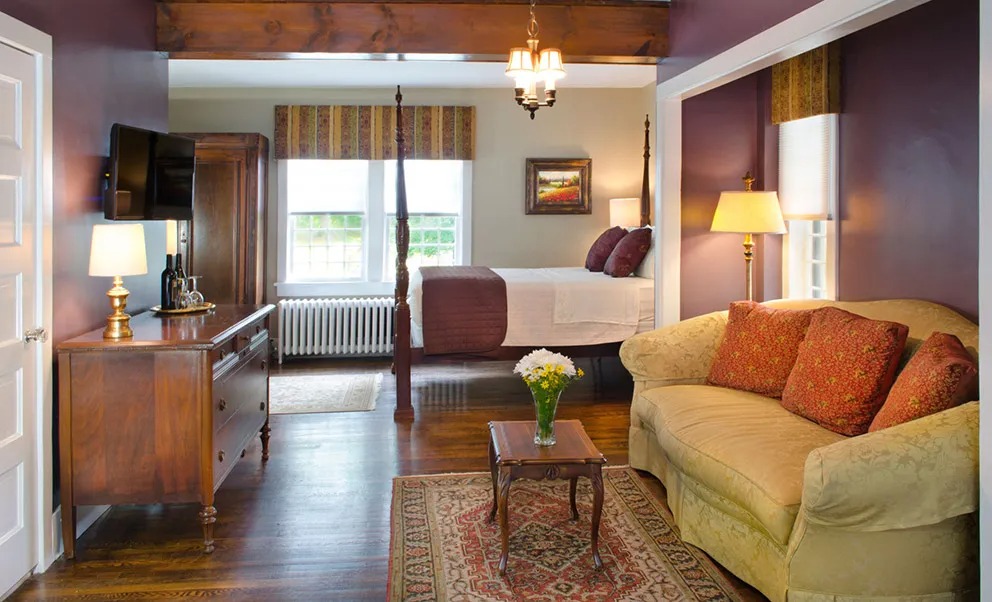 Price per Night: $210-$360
Best For: younger & older couples, long stays, packages, fine dining
Availability: Easy to book
Luxurious accommodations and a warm and inviting atmosphere await you at Hillbrook Inn & Spa in Charles Town. Situated on George Washington's first land purchase in 1750, this bed and breakfast offers everything you need for a perfect honeymoon.
Spread across 30 acres of picturesque land, the Inn's three properties offer a range of suites to choose from. A must for newlyweds is the Serenity Suite, which provides a private two-person sauna, a luxurious soaking tub, and a gas fireplace.
The Hillbrook Inn also offers a honeymoon package, which includes a 60-minute couples massage, chocolate-covered strawberries or a box of fine local chocolates, and a gourmet dinner for two.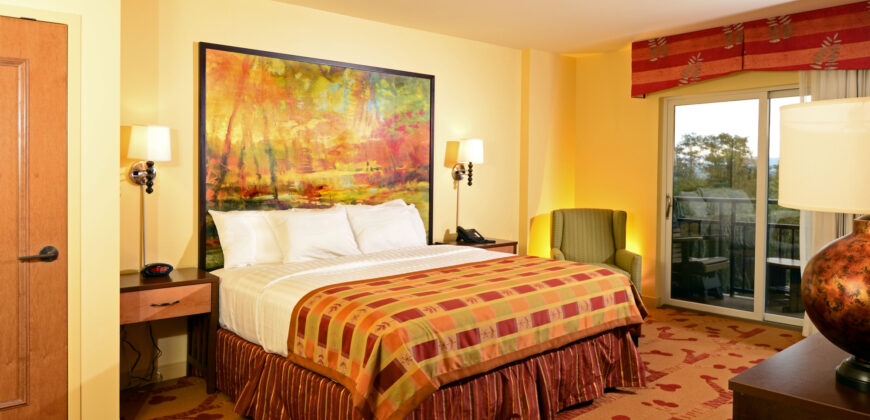 Price per Night: $120-$300
Best For: younger couples, long stays, outdoor activities, winter honeymoon
Availability: Easy to book
Tuck yourself away amongst West Virginia's sprawling hills at Canaan Valley Resort. The resort offers romantic accommodations to suit any honeymooner's taste, including 160 hotel rooms, 23 luxury cabins, and 34 campsites.
The luxury cabins and cottages are perfect for couples wanting to spend their stay in privacy. Located only a half-mile from the main lodge, each cabin comes with a furnished kitchen, wood-burning fireplace, a grill and outdoor fire pit, and a cozy bed and bathroom.
Amenities at this fabulous resort include an indoor and outdoor pool, sports courts, mini-golf, a fitness center, and multiple dining options. Recreational activities are abundant, with options for skiing and snowboarding in the winter and hiking in the summer.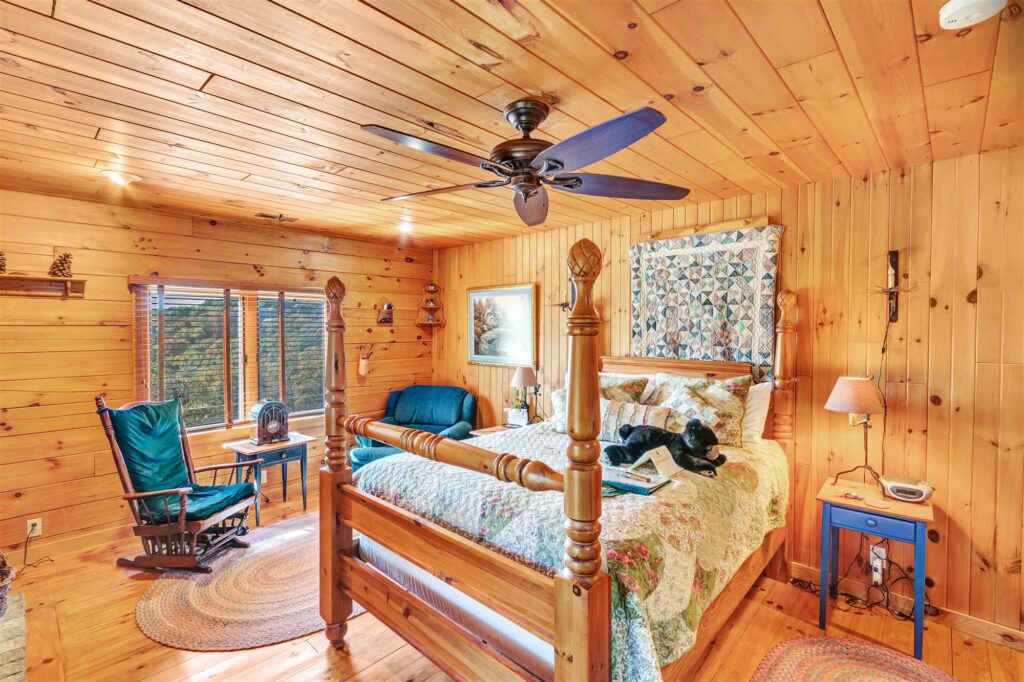 Price per Night: $180-$280
Best For: older couples, complimentary breakfast, privacy
Availability: Limited
The North Fork Mountain Inn Bed and Breakfast is an outpost of luxury in West Virginia. If a honeymoon filled with incredible views, luxury amenities, and natural beauty is your taste, then there's no better place than this luxury B&B!
The North Fork Inn B&B keeps it intimate with seven guest rooms, two timber townhouses, and one cabin. All rooms include a private bath, comfortable robes, and breakfast for two. Some rooms have a porch, gas fireplace, or whirlpool tub.
Guests can relax on the wraparound porch while admiring the view of Smoke Hole Canyon or go hiking in the nearby Monongahela forest. While breakfast is included with every stay, guests can opt for a gourmet picnic lunch or dinner!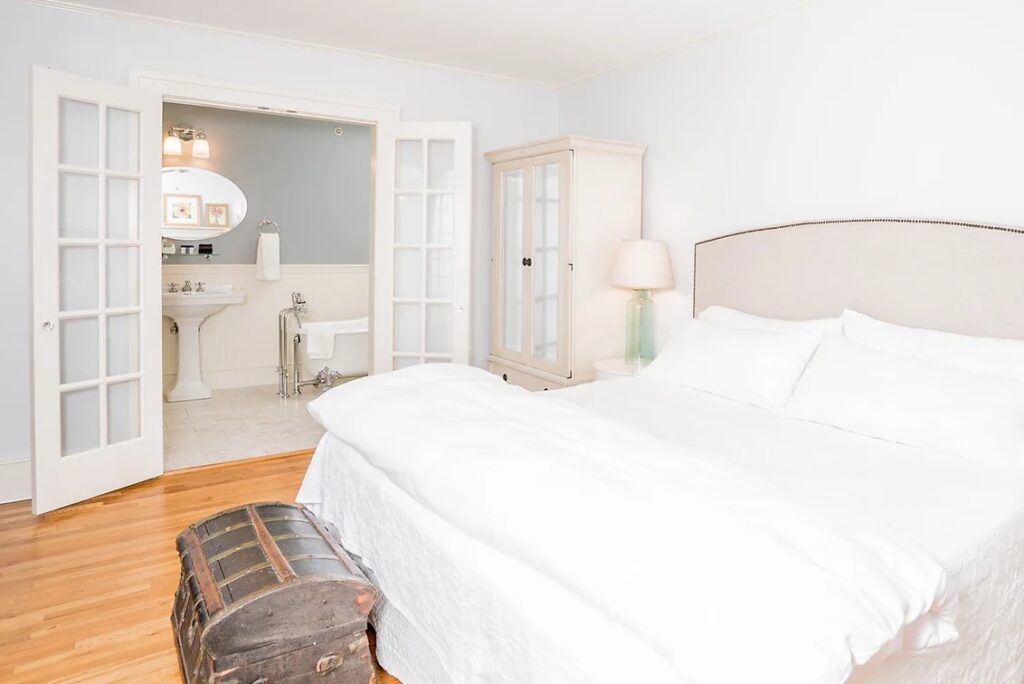 Price per Night: $150-$350
Best For: younger couples & older couples, long stays, local attractions
Availability: Easy to book
A magical West Virginia honeymoon starts here at the Historic General Lewis Inn, where historic charm meets modern luxury. The inn, located in the heart of downtown Lewisburg, offers two sides of the building, one built in 1832 and the other in 1928.
The Historic General Lewis Inn has 24 rooms to choose from, with a mix of newly renovated and historic rooms featuring modern furnishings and historic features. From the Sunset Corner Room to the Washington Queen Canopy Room, couples are sure to find a dreamy setting for their honeymoon.
For breakfast and dinner, you have the Jefferson Dining Room. And when your tastebuds are tingling for some bubbly (or anything else for that matter), the Thistle Lounge serves drinks and appetizers.
With its prime location in downtown Lewisburg, couples can enjoy a range of entertainment options, including art exhibits, history tours, and summer festivals.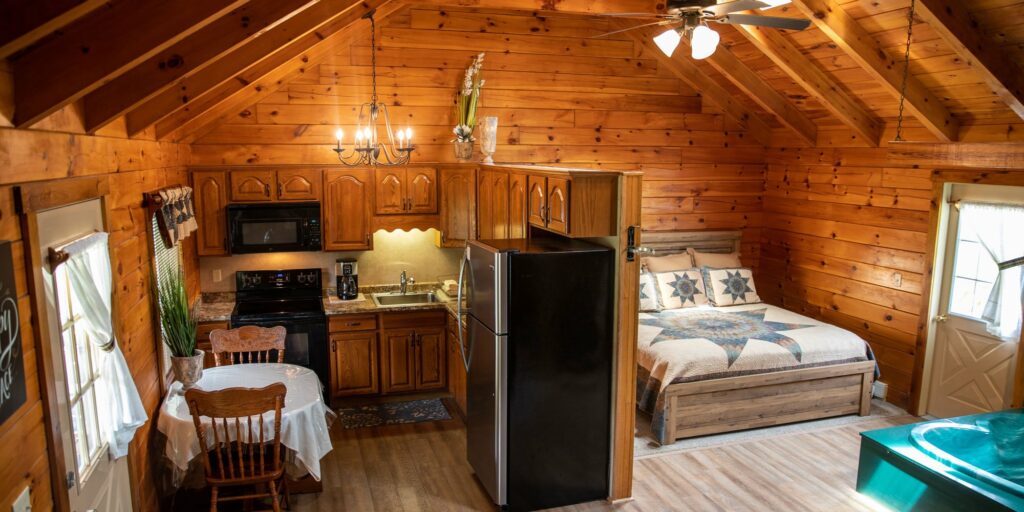 Price per Night: $120-$340
Best For: younger & older couples, long stays, outdoor luxury
Availability: Easy to book
Smoke Hall Resort, located 13 miles north of Seneca Rocks, offers an 'out of the world' experience for couples. The resort has 80 well-appointed accommodation options, including log motels, honeymoon cabins, and riverside cottages, uniquely designed with amenities such as burning stoves and hot tubs.
Immersed in the rich history of the Appalachian Mountains, guests can enjoy daily guided tours to learn about the area's unique history. There is also a wide range of local activities, from hiking and horseback riding in the summer to museum tours and skiing in the winter.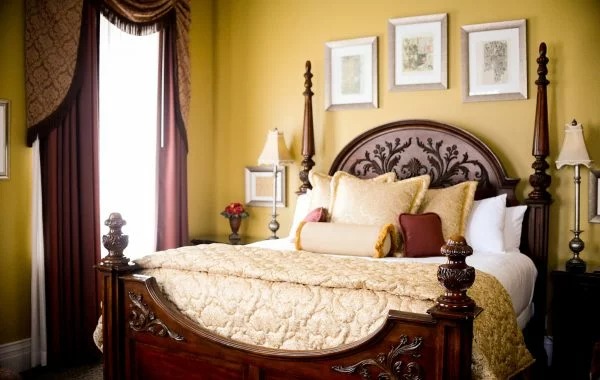 Price per Night: $160-$250
Best For: younger & older couples, long stays, easy access to local attractions and activities
Availability: Easy to book
The Blennerhassett Hotel has been welcoming guests for over a century. It's a beautifully designed European-style hotel with guest rooms and suites that feature elegant decor, including ornate four-poster beds and whirlpool baths.
The hotel is an expert in hospitality, offering honeymooners the perfect escape at the confluence of Ohio and Little Kanawha Rivers. Couples can pamper themselves at the Blennerhassett Spa and enjoy romantic dinners at the Spats Restaurant & Lounge.
The hotel is also conveniently located near a variety of attractions that are within walking distance. You'll also find yourself just blocks from downtown Parkersburg's Arts District, where you can shop at some of the area's finest shops.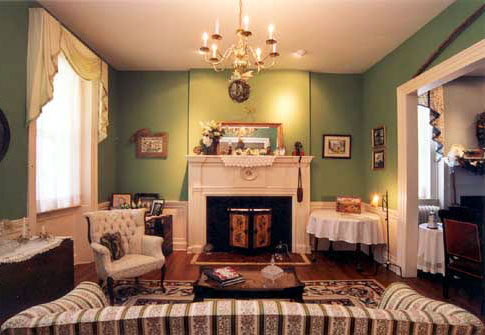 Price per Night: $130-$180
Best For: younger & older couples, long stays, complimentary breakfast
Availability: (Limited/Easy to book)
The James Wylie House Bed and Breakfast, located in the charming village of White Sulphur Springs, is a historic landmark that offers a romantic getaway for couples. Built in 1819, the house has been beautifully preserved and offers four different guest rooms and a Log Cabin guest house for added privacy and intimacy.
Guests will be treated to a delicious breakfast each morning of their stay, plus there are plenty of nearby restaurants for lunch and dinner. The surrounding area of the James Wylie House also offers a variety of activities for guests to enjoy, including hiking and biking trails, canoeing, and white-water rafting.
Whether you're looking to relax in the serene surroundings or explore the great outdoors, the James Wylie House is the perfect destination for a romantic getaway.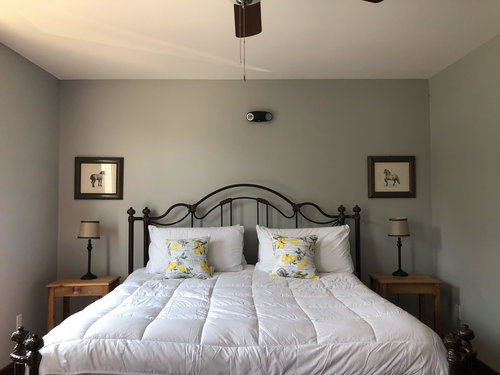 Price per Night: $175-$225
Best For: older couples, long stays, close proximity to local attractions
Availability: Easy to book
Located in Harpers Ferry, the Light Horse Inn is a historic home that blends 225 years of history with modern-day service and amenities. The inn offers a romantic and private getaway for couples, with only three private suites available.
You'll wake up to a delicious complimentary breakfast every morning of your stay. The quaint Inn also has a full bar on the property, The Barn of Harpers Ferry, where you and your sweetheart can enjoy craft beer and live music.
Light Horse Inn is also conveniently located within walking distance of the historic lower town of Harpers Ferry. Local attractions include the Appalachian trail and activities such as horseback riding and ziplining.
Top Excursions & Activities To Do On A West Virginia Honeymoon
Whether you're looking to explore the rugged mountains or relax and unwind, West Virginia has it all.
Here are our six top picks of the best activities and excursions to do on your West Virginia honeymoon.
Go horseback riding
What better way to see the beauty of West Virginia than atop horses? If you're an adventurous couple, you'll love this activity.
Take a leisurely ride through Canaan Valley with Mountain Trail Rides, or enjoy a peaceful stroll atop the Seneca Rocks with Yokum Seneca Rocks Stables.
All are welcome, no matter your experience level!
Explore the magic of Blackwater Falls State Park
Tucked in the Allegheny Mountains of Tucker County, Blackwater Falls State Park is a stunning landmark that simply cannot be missed by couples.
Regarded as West Virginia's most photographed destination, the breathtaking natural wonders of this beautiful park create a romantic air that's truly unlike anything else.
You and your sweetheart can hike through the park and enjoy a host of other outdoor activities. The iconic falls, however, are the park's crown jewel. Seeing something so ethereal with the love of your life is a romantic experience that's hard to beat!
Go underground at the Lost World Caverns
Explore a vast wonderland of stalactites and stalagmites 120 feet below the Earth's surface at Lost World Caverns in Lewisburg. Discovered in 1942, this magical place is perfect for couples who love adventure and exploring.
Lost World Caverns offer two tours, with the Wild Cave Tour being the most challenging. This four-hour exploration takes guests into the deep corners of the caverns through challenging passageways. The tour includes a break with snacks and a shower after returning – you're going to get muddy!
Enjoy intimate wine tasting at Daniel Vineyards
A romantic outing isn't complete without a classic date night activity, and that's where Daniel Vineyards comes in. Wine enthusiasts will love scheduling a wine tasting and tour of this romantic spot in West Virginia.
Located in Crab Orchard, West Virginia, this winery is considered one of the best in the state. Established in 1990 on a former 192-acre golf course, Daniel Vineyards is home to not only vineyards but also a farm of blackberries and blueberries.
Unwind at the Pomona Salt Cave & Spa
If it's utter relaxation you lovebirds are after, the Pomona Salt Cave and Spa in West Virginia is where you'll find it. There's no better way to escape everyday life and enjoy your honeymoon than with a pampering spa treatment.
Nestled on the side of a mountain in White Sulphur Springs, the spa offers a variety of spa treatments as well as Halotherapy and Salt Therapy inside their man-made salt cave.
Get your heart racing with adventure at New River Gorge National Park
New River Gorge National Park offers a wide range of adventure activities, but one activity that gets people's adrenaline going is the Bridge Walk. If you're an incredibly adventurous couple, this is the activity for you!
The tour takes you across a catwalk under the New River Gorge Bridge, the highest arch bridge in the western hemisphere, providing an adrenaline-pumping experience. For those who prefer less height, the park offers other thrilling experiences such as ziplining, guided rock climbing, and white-water rafting.
Sample Itinerary & Budget For Your Honeymoon To West Virginia
Here's a rough estimate of expenses you can expect during a 4-day honeymoon in West Virginia:
Accommodation – $480 (mid-range hotel)
Food & drink – $200 and up
Pomona Salt Cave & Spa – $260 per person (Mountain Memories spa package)
Lost World Caverns – $12 per person (General Cave Tour), $79 per person (Wild Cave Tour)
Greenbrier Historical Society and North House Museum – $5 per person
Here's a 4-day sample itinerary for a honeymoon in Lewisburg, West Virginia.
Day 1 – Having arrived in Lewisburg, West Virginia, check into the Historic General Lewis Inn. Take a stroll around the charming downtown area and explore the shops, galleries, and restaurants. Spend the first night with a romantic dinner at one of Lewisburg's many fine dining establishments.
Day 2 – Head to Lost World Caverns for a guided tour of the underground wonderland. Take a scenic drive or hike through the Monongahela National Forest and stop for a picnic lunch. Return to Lewisburg for an evening at the Greenbrier Valley Theatre.
Day 3 – Start your last full day with a visit to the Greenbrier Historical Society and North House Museum. Grab lunch at a local downtown eatery before heading to Pomona Salt Cave & Spa for the Mountain Memories spa package.
Day 4 – Finish your West Virginia honeymoon with a slow morning as you pack and enjoy breakfast at your hotel. Return home with unforgettable memories!
Frequently Asked Questions
How much does a West Virginia honeymoon cost?
The cost of a honeymoon in West Virginia can vary depending on factors such as the time of year, the type of accommodations, and the activities planned. However, a general estimate would be around $2,000 to $4,000 per couple for a week-long honeymoon.
When is the best time to visit West Virginia?
The best time to visit West Virginia depends on what activities and experiences you're looking for. The summer months of June to August are ideal for outdoor activities. The fall season is also a great time to visit for fall foliage.
What is the best way to travel around West Virginia?
The best way to travel around West Virginia depends on your preferences and the itinerary of your trip. If you plan to explore various areas, renting a car is the best option. But West Virginia also has a number of public transportation options.
Start Planning The Perfect Romantic Honeymoon Getaway
West Virginia is a unique and romantic destination for a honeymoon, offering a wide range of activities and experiences for couples. From outdoor adventures to cultural and historical attractions, the Mountain state has something for every couple.
And with the endless selection of accommodation and dining options, you and your sweetheart will be spoilt for choice on your honeymoon in West Virginia.
We'd love nothing more than to help you with your honeymoon in Almost Heaven. Check out our Couples Travel resources to begin planning the perfect romantic honeymoon getaway!