Let's be honest: Nebraska probably isn't the first place you thought of honeymooning. However, it has a unique charm, unparalleled landscapes, friendly locals, and a wide variety of things to see and do. With beautiful landscapes, pristine air, and first-class hotels, Nebraska is ideal for an "off-the-beaten-track" honeymoon.
Consider this article your go-to guide when it comes to a romantic honeymoon escape to Nebraska. We'll cover, in detail, the best locations to explore. We'll also talk you through a huge variety of accommodations to consider, whether your budget is big or small. We'll even provide you with an itinerary of what to do when honeymooning here!
So, let's get into it.
Why Should I Choose To Honeymoon In Nebraska?
When it comes to a romantic getaway, Nebraska might just surprise you. With an abundance of attractions, from outdoor excursions to world-class art galleries, you'll always have somewhere or something to entice you.
Nebraska, also known as the Cornhusker State, is centrally located with a wondrous romantic aura – quite a surprise for some tourists. On top of that, it's cheaper than many other regions in the United States.
Best Areas To Stay in Nebraska
One of the most popular destinations in Nebraska is Omaha, but it's not the only place to visit in the region.
From stunning landscapes to historical sites, Nebraska has it all. So, you'll never be short of ideas when it comes to filling your days.
With a car, you can easily travel throughout the state and visit several of these top locations. However, public transport in Nebraska is great, so don't let the absence of your own vehicle put you off the prospect of touring the state.
Let's look at some of the best areas to stay while on honeymoon.
Lincoln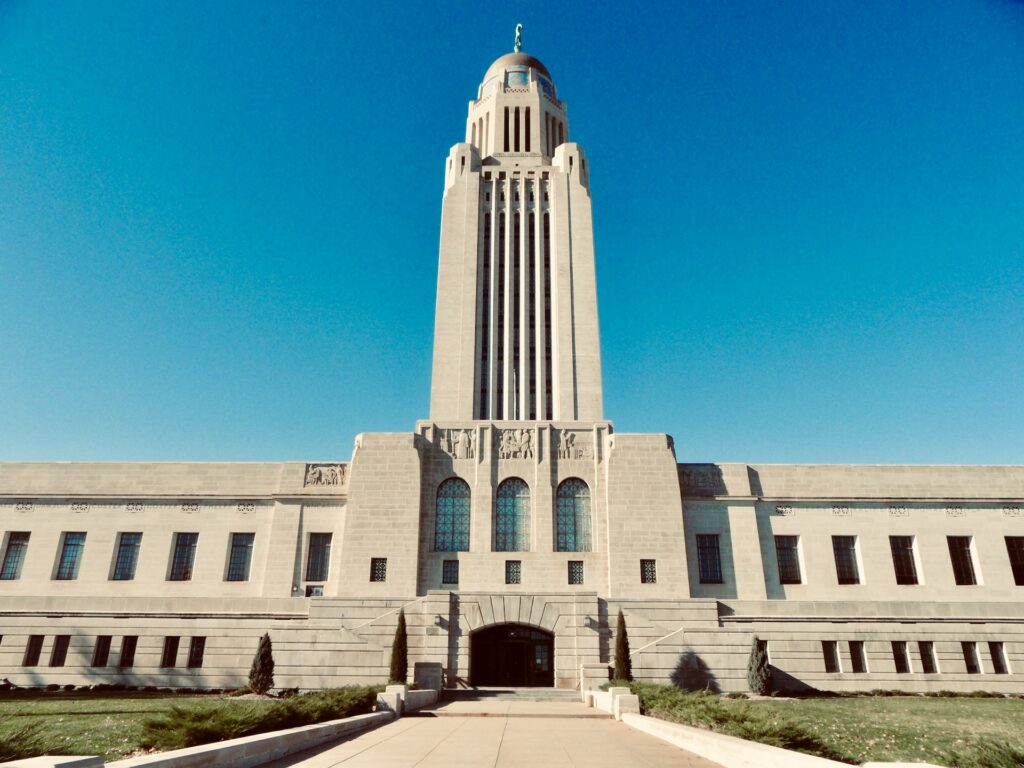 Lincoln, on the northeastern side of the state, is a buzzing entertainment destination that's ideal for couples who want the quintessential modern-day Nebraska experience, particularly when it comes to outdoor leisure activities.
At the Branched Oak State Recreation Park, there's a host of thrilling activities to partake in. These include boating, hiking, swimming, and fishing, to name but a few!
If you want to pick up a memento or two while on honeymoon, the Aardvark Antique Mall might just be the place for you. This treasure trove is also reasonably priced and packed with throngs of collectibles.
Omaha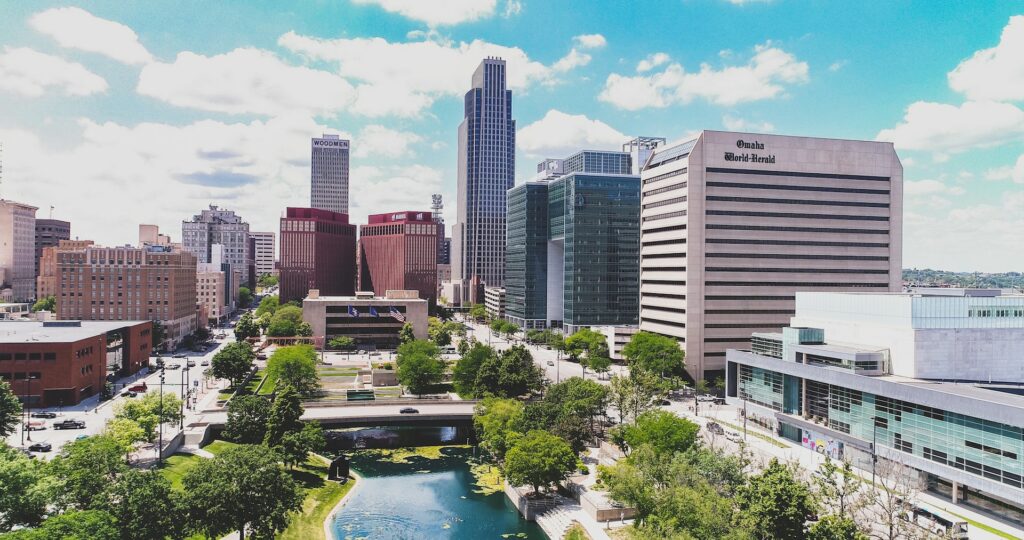 Omaha, sitting on the Missouri River, is a city that is constantly evolving. Lively and fun, packed with culture and a laid-back vibe, the city is one of the most popular destinations in the entirety of Nebraska.
The Old Market area is a great location to do some spending, thanks to the inviting selection of small independent shops. There's also a Farmers Market where you can sample local and regional delicacies and browse the arts and crafts stalls.
You and your spouse can also opt to take a fascinating step back in time at the Lewis and Clark National Historic Trail Visitor Center or the Mormon Trail Center. The latter is dedicated to the heritage and history of The Church of Jesus Christ of Latter-day Saints and is an enthralling and educational way to spend a few hours of the day.
For foodies, Omaha has some of the best eateries in the whole of Nebraska – the famous Reuben sandwich is a must. Made with freshly toasted rye bread with a filling of corned beef, gooey Swiss cheese, and a zesty dressing, the Reuben is a staple of the region and a favorite with locals and visitors.
Every restaurant has its own take on the dish. And why wouldn't they? Omaha is the birthplace of this famed (and tasty as heck!) sandwich.
Grand Island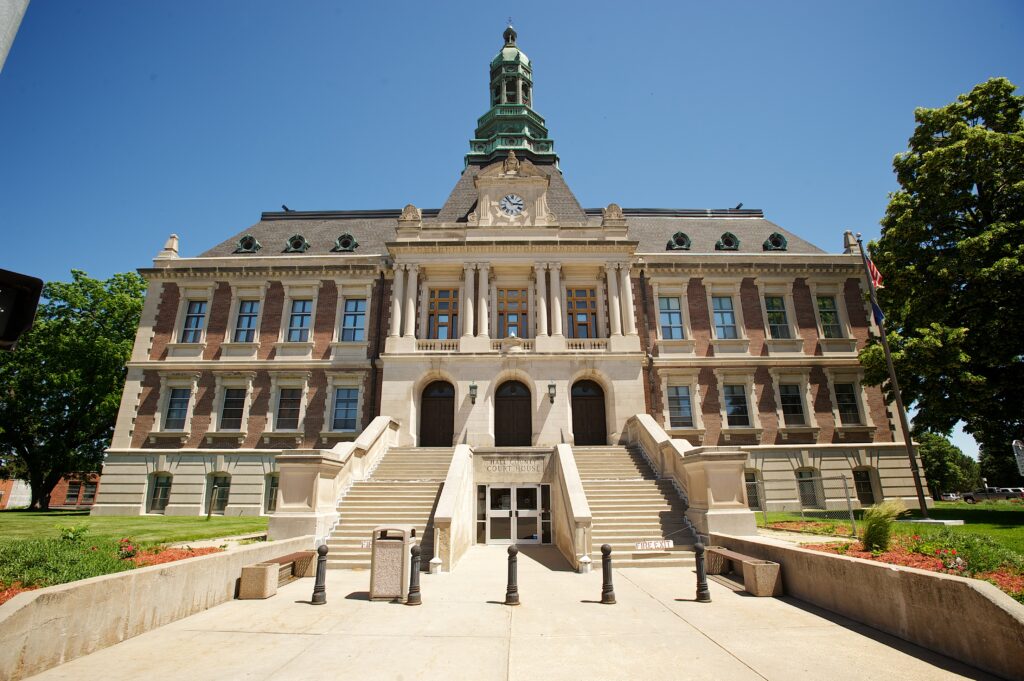 Packed with things to see and do, Grand Island is the perfect spot for activities and attractions at any time of the year. Keen history buffs can check out the Stuhr Museum of the Prairie Pioneer. Those looking for a relaxing dip can test the waters at the Island Oasis Water Park. 
One of the best times of the year to visit Grand Island is in the spring for a truly unique and awe-inspiring spectacle. Over 80% of the planet's Sandhill crane population flock (pardon the pun) to the Platte River with millions of ducks and geese in tow.
The area also has two impressive art galleries, as well as the Grand Theatre. This is ideal if you want to experience some culture or take in a show while you're downtown with your other half.
Best Honeymoon Resorts, Hotels, and Other Stays in Nebraska
Nebraska has no shortage of incredible places to stay. The great thing is you don't always have to spend huge amounts of money to stay in many of these places. In the list below, we've given you a wide range of the best places to call home on your honeymoon, including bed and breakfasts, luxurious hotels, and even a ranch.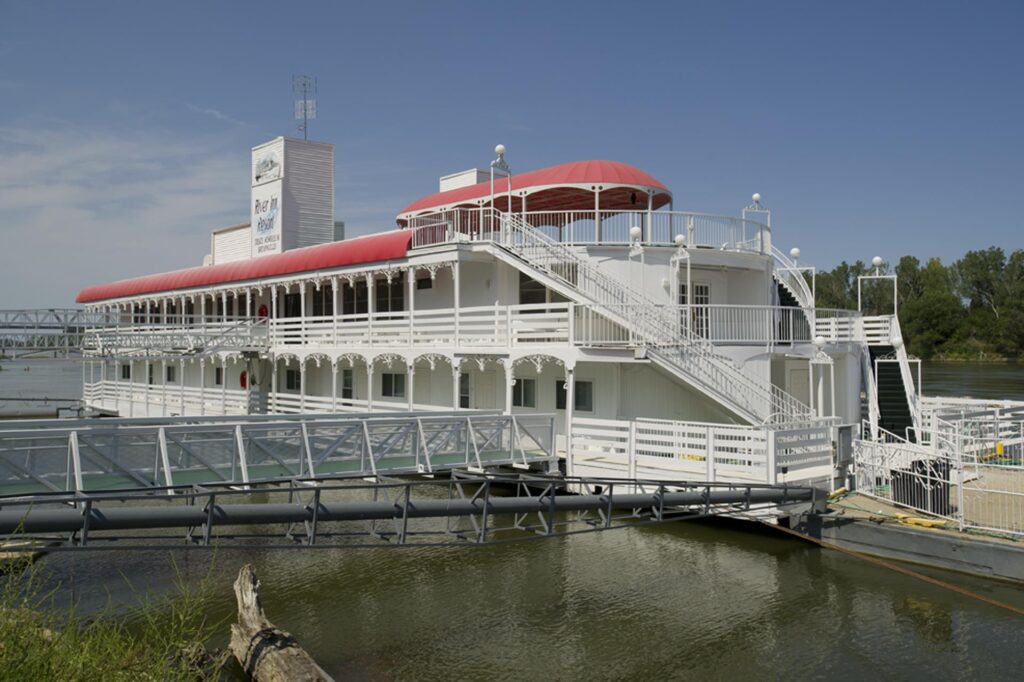 Price per Night: From $140
Best For: Long stays
Availability: Easy to book
The River Inn Resort in Brownville has a romantic and peaceful atmosphere. It's no surprise that it's popular with newlyweds keen on a serene honeymoon. 
Whichever type of room you choose to stay in at the River Inn Resort, you'll have a view to die for. Each room faces either the stunning park or the water. Every room has been meticulously designed to offer guests a luxurious stay. There is a coffee machine in each room, as well as swanky private bathrooms, refrigerators, and high-end pillow-top mattresses.
There is a good range of workout equipment if you have overindulged on your trip. Or, if you prefer to relax, the beautiful terrace area is the perfect place to catch some sun.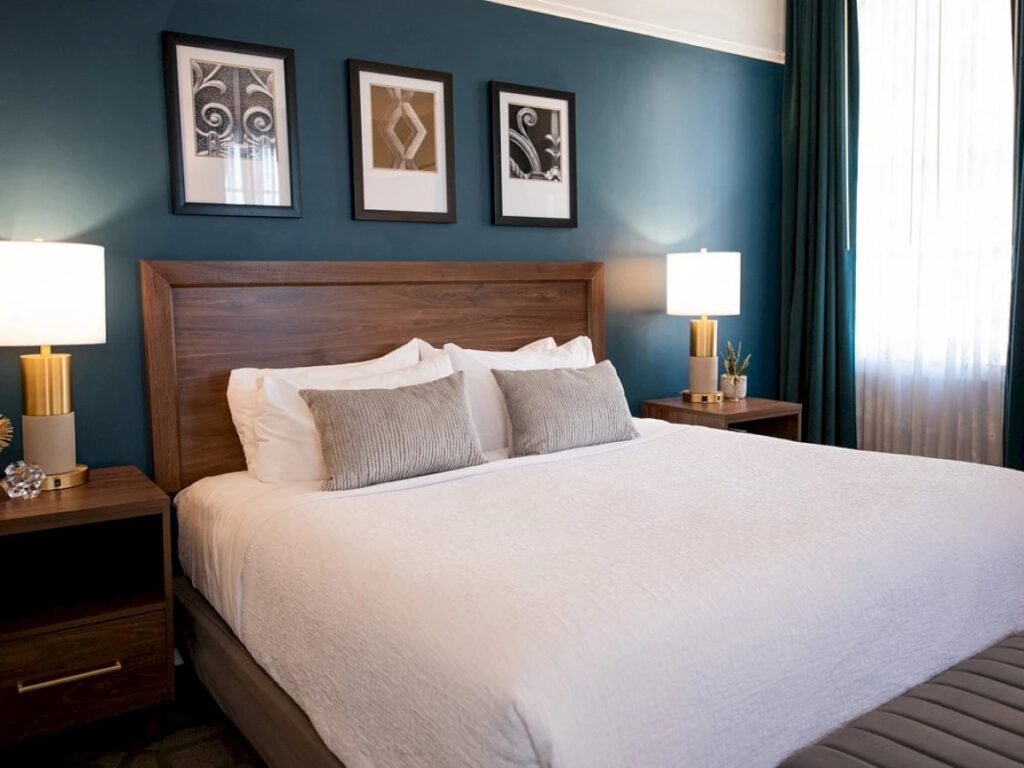 Price per Night: From $123
Best For: Short stays
Availability: Limited
Magnolia Hotel is situated inside the Aquila Court in downtown Omaha, close to the Missouri River. The building, modeled after a palazzo in Florence, is a sight for sore eyes, and one of Nebraska's most luxurious hotels.
The stunning classical exterior gives way to an interior oozing contemporary design and bundles of charm. There are 145 rooms in the hotel, alongside various suites, which you may prefer to stay in if you want to push the boat out. And why wouldn't you? It is your honeymoon, after all.
Each room at the Magnolia Hotel is large, spotlessly clean, and effortlessly chic. Premium quality linens adorn the beds, and ample high-end toiletries can be found in each of the stunning bathrooms. The hotel has a 24/7 concierge service, so you can indulge in a nightly delivery of milk and cookies!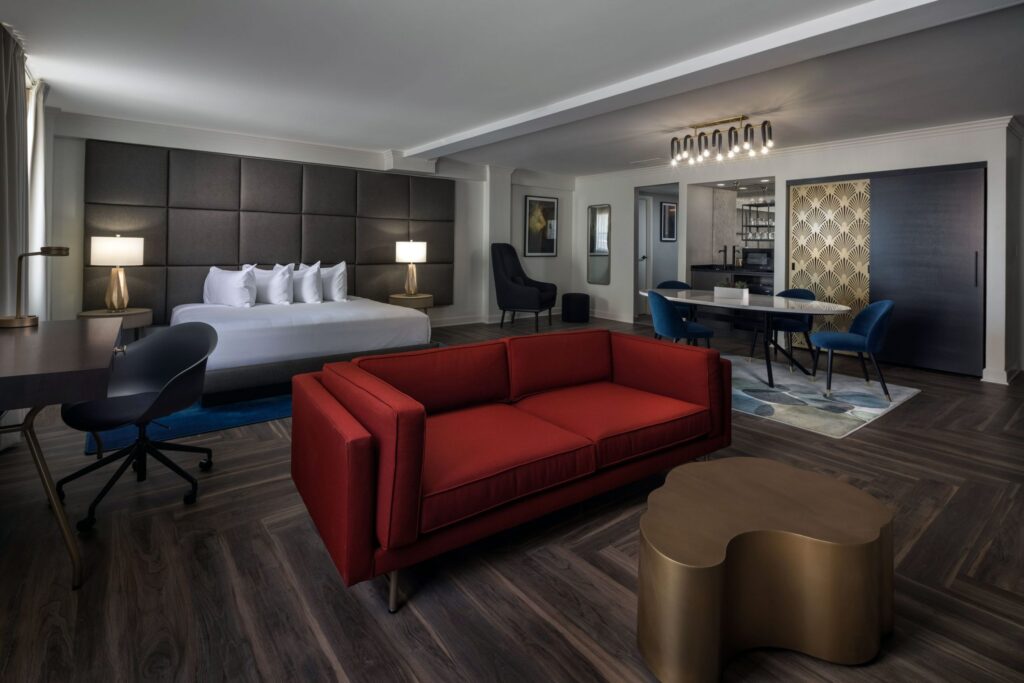 Price per Night: From $139
Best For: Long stays, seasonal packages
Availability: Easy to book
Hotel Deco is a stylish, opulent destination, perfect for a romantic vacation. Styled in a, you guessed it, modern Art Deco style, there are five different types of rooms to consider for your honeymoon. Each room has a large HD TV, a refreshments mini bar, and a docking station, so you can play your favorite tunes. WiFi is available throughout the hotel.
You and your spouse can opt for the in-room bespoke massage service that is offered here at Hotel Deco. You can choose from a variety of types of massage or discuss other options with your therapist.
You will feel like a Hollywood actor when you stay at Hotel Deco. There's a valet laundry service, and even overnight shoe shines to take advantage of! Plus, there's a concierge service for your every want and need, iPad loans, and a transportation service. What's better than driving around in a Benz? Hotel Deco truly has it all.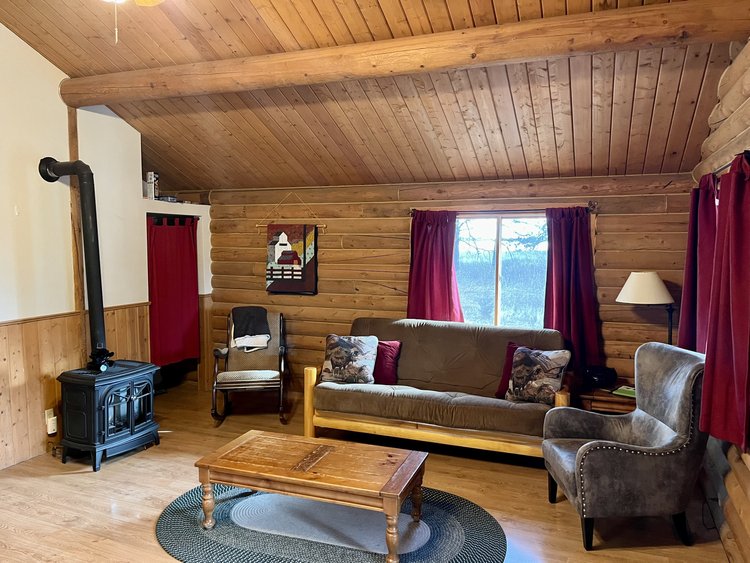 Price per Night: From $225
Best For: Younger couples, older couples, long stays, short stays
Availability: Easy to book
Based in Valentine, Heartland Elk Guest Ranch makes a great getaway off the beaten track. The ranch offers a selection of cozy yet spacious cabins. Each has its very own fireplace, charcoal grills, and AC.
For the adventurous, there's the chance to go horseback riding close to Heartland Elk Guest Ranch, as well as hiking and mountain biking through the various scenic trails that are on offer. There are also kayaking, canoeing lessons, and tubing!
A cabin getaway at Heartland Elk Guest Ranch affords you tranquility and privacy for the ultimate peaceful honeymoon escape. The town is close by, however, so you can head there for some tasty food in the likes of Sparks, a popular and well-regarded cafe.
If you're just looking for quiet from the hustle and bustle, you might consider packing some romantic picnics to share with your other half.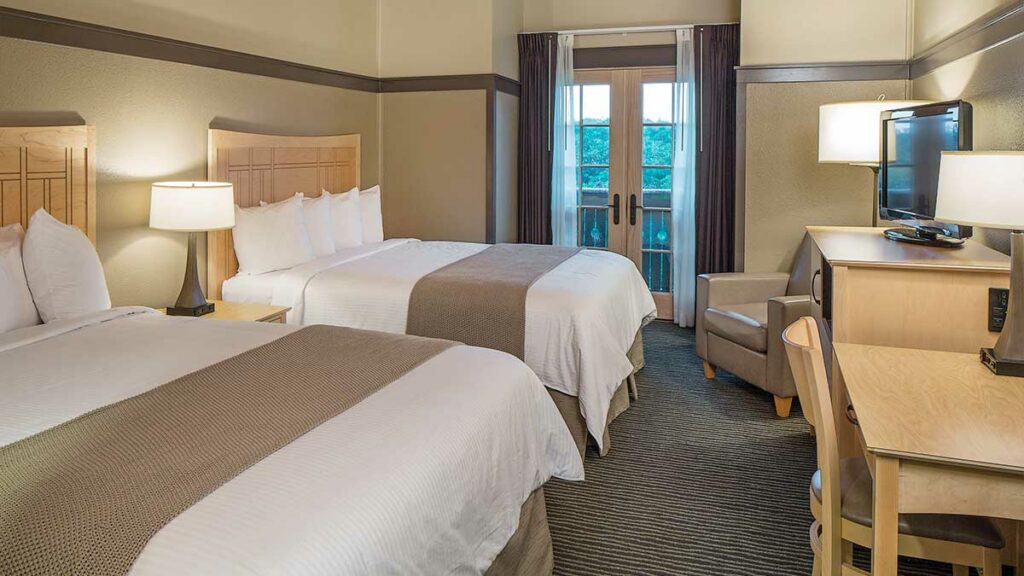 Price per Night: From $140
Best For: All-inclusive packages, short stays
Availability: Limited
There's nowhere more rejuvenating than a getaway at Lied Lodge in Nebraska City. The huge hotel boasts 140 state-of-the-art and fully modernized rooms, offering mountains of space and every amenity you could need on your honeymoon.
The spa at the lodge is definitely one major reason you might want to consider staying here. It offers a host of bespoke massages and luxurious body treatments, so you and your new husband/wife can unwind in luxury after a day of sightseeing.
There's also a sauna, whirlpool, and pool room. The pool room features an Olympic-sized indoor pool where you can test your endurance with laps of the pool.
The dining in the on-site restaurant in Lied Lodge is also something that must definitely be sampled. This is due to the range of delicious dishes comprised of high-quality and mostly local ingredients.
The Timber Dining Room offers gourmet breakfast, lunch, and dinner, or if you would prefer to relax in a more laid-back setting with a cocktail in hand, The Library Lounge has it all.
Lied Lodge has a limited availability of romantic packages that will perfectly complement any honeymoon! These packages are ideal if you're making a fleeting visit to the area before carrying on with your travels. There are also options for spa packages.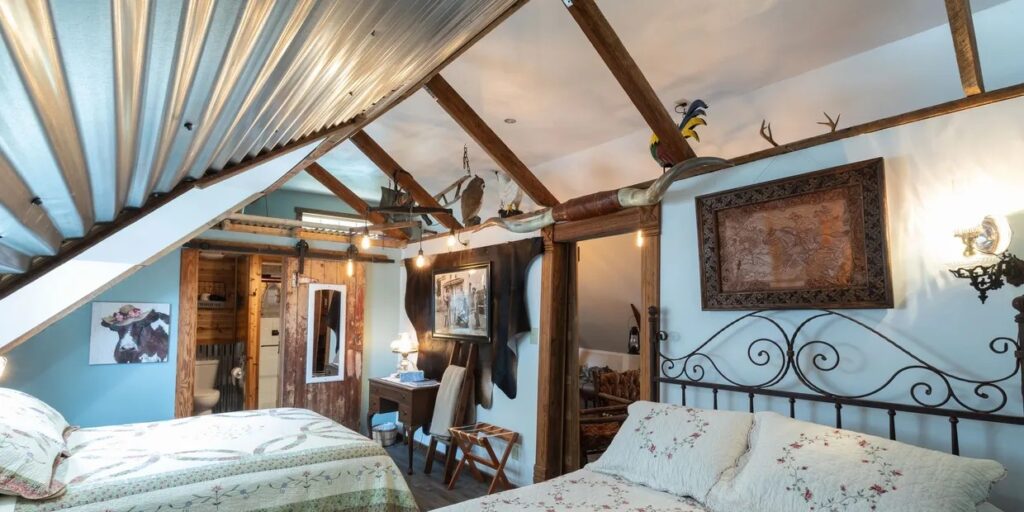 Price per Night: From $139
Best For: Older couples
Availability: Easy to book
Oft's Bed and Breakfast Inn in Bennington is a great place to stay on your honeymoon, especially if you are on a budget. There are two guest rooms with private bathrooms, and there's also a shared balcony where you can relax and recharge, overlooking the beautiful gardens.
There's a large, inviting common room packed with books, magazines, and even a desk. Outside, there's a beautiful lily pond, which you can enjoy from the nearby porch area.
After a great night's sleep in the large beds, which are enveloped in crisp, high-quality linens, you've got a choice of a continental or full home-cooked breakfast.
Close to the bed and breakfast is an 18-hole golf course where you and your other half can get competitive. Or, there are museums to explore as well as the famous Henry Doorly Zoo.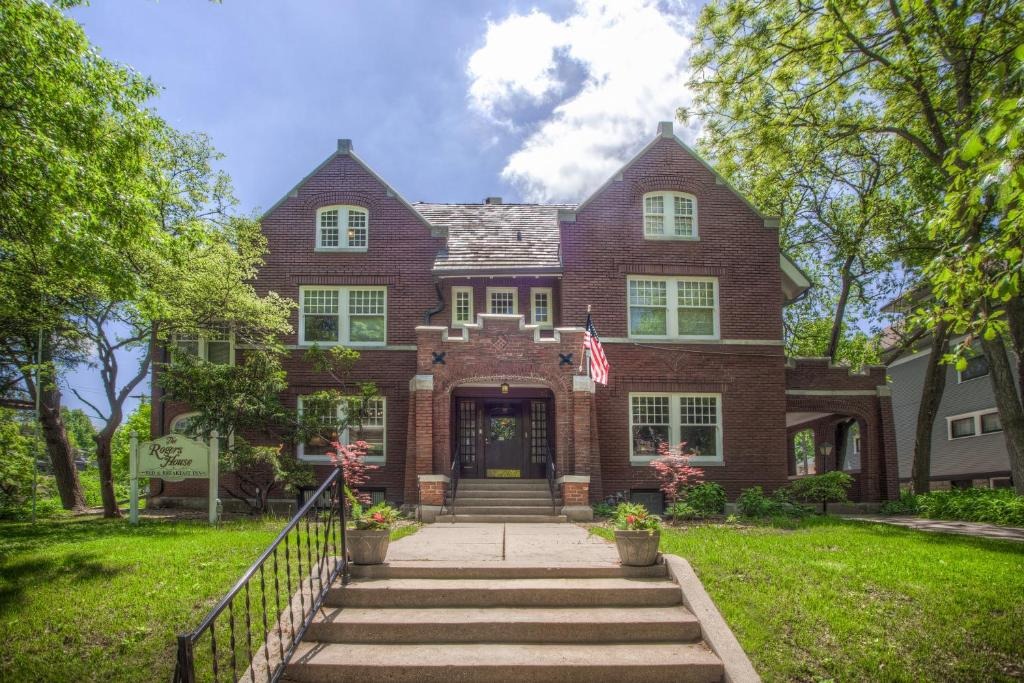 Price per Night: From $141
Best For: Older couples, budget-friendly
Availability: Easy to book
The owners of Rogers House Bed and Breakfast have created the perfect accommodation for a romantic vacation. There are seven wonderful guest rooms in the bed and breakfast, each of which is ensuite.
There is a TV in every room, as well as a beautiful assortment of antique furnishings. Two of the guest rooms even have their very own sunrooms to relax in with a good book.
Speaking of books, be sure to check out the stunning library that is showcased in Rogers House Bed and Breakfast; it's definitely an impressive sight!
Upon waking, you will be treated to a tasty 2-course complimentary breakfast, all home cooked at the bed and breakfast inn.
Top Excursions & Activities To Do On A Nebraska Honeymoon
Nebraska is full of excursions and activities. Weird, wonderful, and awe-inspiring experiences await you on your romantic weekend getaway. Below, we'll explore some of these.
Joslyn Art Museum
The Joslyn Art Museum is internationally renowned. If you are into fine art, you've probably heard of the museum's stunning, art deco-laden building.
The establishment is renowned for holding works by some of the earliest artists in the American West. The Joslyn Art Museum is also the home of the North American Journals of Prince Maximilian of Wied, considered to be one of the most important accounts of Plains Indian life.
Henry Doorly Zoo and Aquarium
If you and your partner are animal lovers, why not consider a trip to the zoo while you're on honeymoon in Nebraska? One of the most popular zoos in the region is the Henry Doorly Zoo and the attached aquarium.
Around 1,000 species call the zoo home. There's an indoor rainforest jungle and indoor desert designed to replicate these animals' natural habitats.
At the aquarium, visitors are welcome to touch the sting rays and interact with a huge range of aquatic marine life.
Platte River State Park
Platte River State Park is located between Omaha and Lincoln and offers a lot of fun things to do.
Platte River State Park is one of the best places to visit in the Midwest due to its stunning natural colors, especially in the fall. If learning more about aviation and the universe tickles your fancy, then there's the Strategic Air and Space Museum.
There is more outdoor adventure to be had in the form of kayaking and canoeing, as well.
Carhenge
One of the more unusual sites in Nebraska to visit is Carhenge.
Based on the famous Neolithic site of Stonehenge in England, this quirky hidden gem has been created using vintage cars to imitate the original design. There are 39 in total, each car painstakingly stacked to mimic Stonehenge itself.
There's also a gift shop if you want a souvenir from your visit!
Lauritzen Gardens
If relaxing walks in stunning surroundings are up your alley, Lauritzen Gardens is one destination that you must visit. Featuring acres of themed gardens, it's a peaceful location packed with a huge array of species of flowers and foliage.
There are Victorian gardens, a must-see rose garden (which is spectacular), and even a Japanese-inspired garden to roam around.
Smith Falls
Smith Falls is almost 20 meters high, making it the highest waterfall in Nebraska and one of its top tourist attractions.
Nestled close to the town of Valentine, visitors to Smith Falls can hike through marked trails and reach the falls with the help of a footbridge.
If you fancy taking in even more of the fresh air, you might decide that the location is the perfect place to pitch a tent and forgo a hotel stay for the night.
Sample Itinerary & Budget For Your Honeymoon To Nebraska
Below is a sample itinerary for a romantic weekend honeymoon. However, the joy of Nebraska is that you can honeymoon here as long as you like and not get bored. This itinerary is just a brief example of some of the things you can enjoy on your getaway.
Prices can and do vary for attractions and accommodations throughout the year. If you are on a budget, consider an off-season honeymoon when prices should be lower.
Day 1
After your journey to Nebraska, it's time to kick back and relax at Hotel Deco. Order some bubbly for your room or indulge in a massage before exploring the hotel and grounds.
Then, get whisked away in one of the hotel's luxury cars to Hiro 88 for some of the best sushi you've ever had. Another option is Nicola's Italian Wine & Faire, for authentic, delicious Mediterranean cuisine.
Day 2
After your breakfast, it's time to go exploring Nebraska. You really are spoilt for choice when it comes to activities here. Maybe you want to make a beeline for Omaha and discover some cool bars and eateries, as well as museums and shops. Or, perhaps, you want to get out in the fresh air and embark on a trail walk instead.
Whether you've spent the day hiking or shopping, you'll no doubt crave a delicious dinner. Nebraska has an impressive lineup of eateries – why not dine out? Before heading back to your accommodation, pop into a bar and dance the evening away. Otherwise, a nightcap back home is just as good!
Day 3
You and your other half might want a leisurely brunch before packing up and making the journey home. But, given the small taster you've had of this amazing state, chances are you'll be back pretty soon.
Budget (three days)
Accommodation: $400
Food/drink: $300
Car hire: $60 per day
Excursions: $100
Spending money: $200
Frequently Asked Questions
How much does a Nebraska honeymoon cost?
The cost very much depends on how long you plan to stay and where. Luckily, Nebraska is full of hotels, inns, and bed and breakfasts that cater to a range of budgets. On average, a week-long stay in Nebraska could set you back $1500, including dining and excursions.
When is the best time to visit Nebraska?
Nebraska is a state that's amazing all year. However, there's something particularly special about the region in the fall. The colors during this season are spectacular and really showcase the area's natural beauty. It also has the added benefit of being much quieter than the summer season.
What is the best way to travel around Nebraska?
A car is the easiest way to travel around the state, so you might want to consider hiring one if you have flown to Nebraska. However, there's an ample amount of quality public transport that will easily get you from A to B throughout much of the state.
Start Planning The Perfect Romantic Honeymoon Getaway
Back in 2008, Nebraska began a marketing campaign with the slogan: Honestly, it's not for everyone.
This tongue-in-cheek slogan shouldn't necessarily be believed, however. Nebraska is a perfect romantic vacation destination, and it's ideal for newlyweds. Home to some of the most luxurious hotels and attractions, Nebraska, in our humble opinion, really does have something for everyone.
If it's not the place for you, fear not! We have a wide range of Honeymoon Getaway guides, just like this one. Why not allow us to give you some ideas? Check them out for lots more exciting places to spend your honeymoon and have the holiday of a lifetime.