What can be more romantic than a honeymoon in Wisconsin? This beautiful Midwestern state offers breathtaking views, countless outdoor activities, views of the Mississippi River, and some of the best restaurants in the country.
Wisconsin has something for everyone, whether you're looking for luxury resorts or small towns with big personalities. Our ultimate guide to the best honeymoon spots in Wisconsin will provide you with all the information you need to plan your dream getaway.
From top resorts and excursions to insider travel tips, we've got you covered. So, let's get started on your romantic escape!
What Makes Wisconsin Perfect For A Honeymoon?
Wisconsin is the perfect honeymoon destination for couples who want to get away from the hustle and bustle of everyday life and enjoy some quality time together. The state is home to some of the most beautiful scenery in the country, such as the Great Lakes.
Some of these lakes include Lake Michigan and Lake Superior (the coldest and deepest of the lakes). There are plenty of activities for couples to enjoy, whether they're looking for a romantic retreat or a more active vacation.
Wisconsin is home to dozens of resorts that offer everything from cozy cabins to luxurious suites. Couples can find the perfect place to suit their needs.
There are also plenty of excursions and activities to keep couples busy during their stay, from exploring the state's many parks and trails to visiting one of its many quaint towns and villages.
If you're planning a Wisconsin honeymoon, be sure to take note of the weather conditions at the time of travel. Wisconsin in winter is below freezing, so make sure there's a sauna, fire pit, or fireplace at your chosen resort.
Best Areas To Stay In Wisconsin
There are many wonderful places to stay in Wisconsin, depending on your preferences.
If you're looking for a romantic getaway, you might want to consider one of the state's bed and breakfasts or inns. For a more active honeymoon, there are plenty of outdoor resorts and lodges to choose from.
We also advise that you spend your honeymoon in more than one area, so you get a true Wisconsin experience.
Here are some of the best areas to stay in Wisconsin for your honeymoon:
Door County: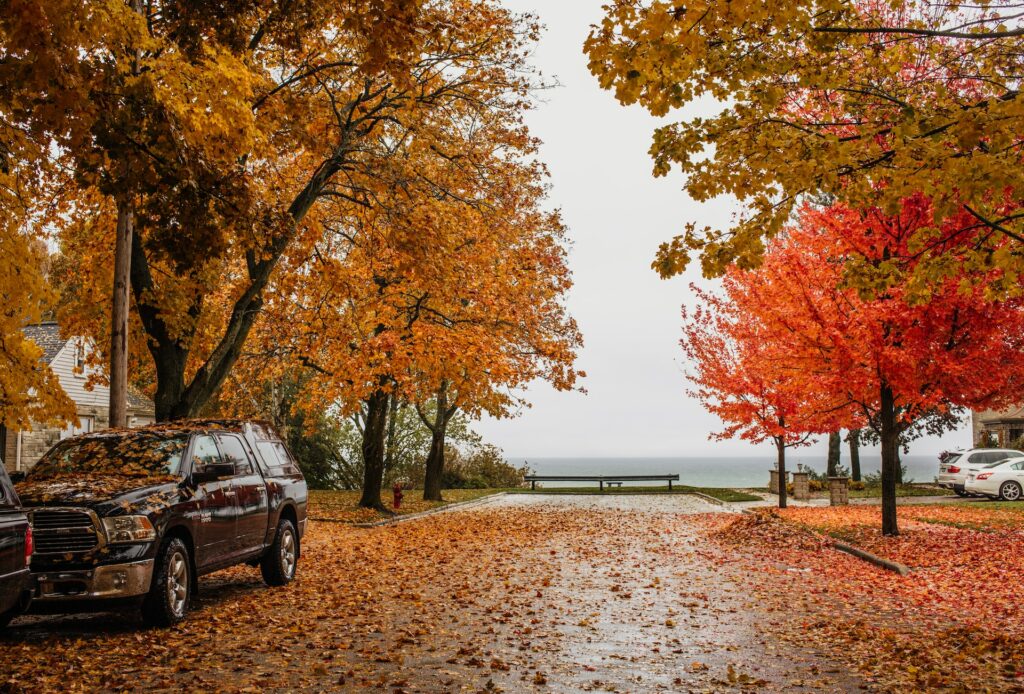 Door Country is a beautiful peninsula sometimes called the Cape Cod of the Great Lakes. It is home to stunning scenery and plenty of activities for outdoorsy couples. The area is popular for water sports such as boating and paddling. In this area, there are five state parks and tons of beaches, as well as 19 county parks. You can dine by the waterfront and check out the wineries and breweries and the arts and culture scene.
The Northwoods: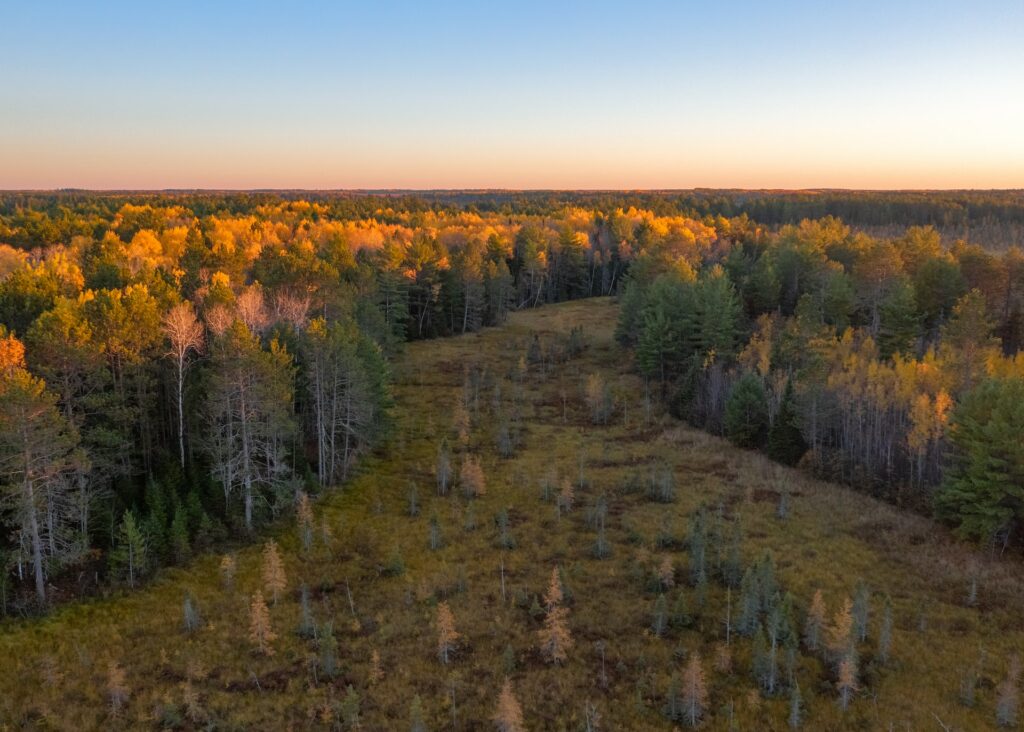 From hiking and biking to canoeing and fishing, the Northwoods offer endless opportunities for adventure. There are 1,75 million acres of the Northwoods. This area is home to forests and plenty of lakes, so nature lovers should definitely take a drive out to see some of it. How many lakes exactly? Around 3000!
The Wisconsin Dells: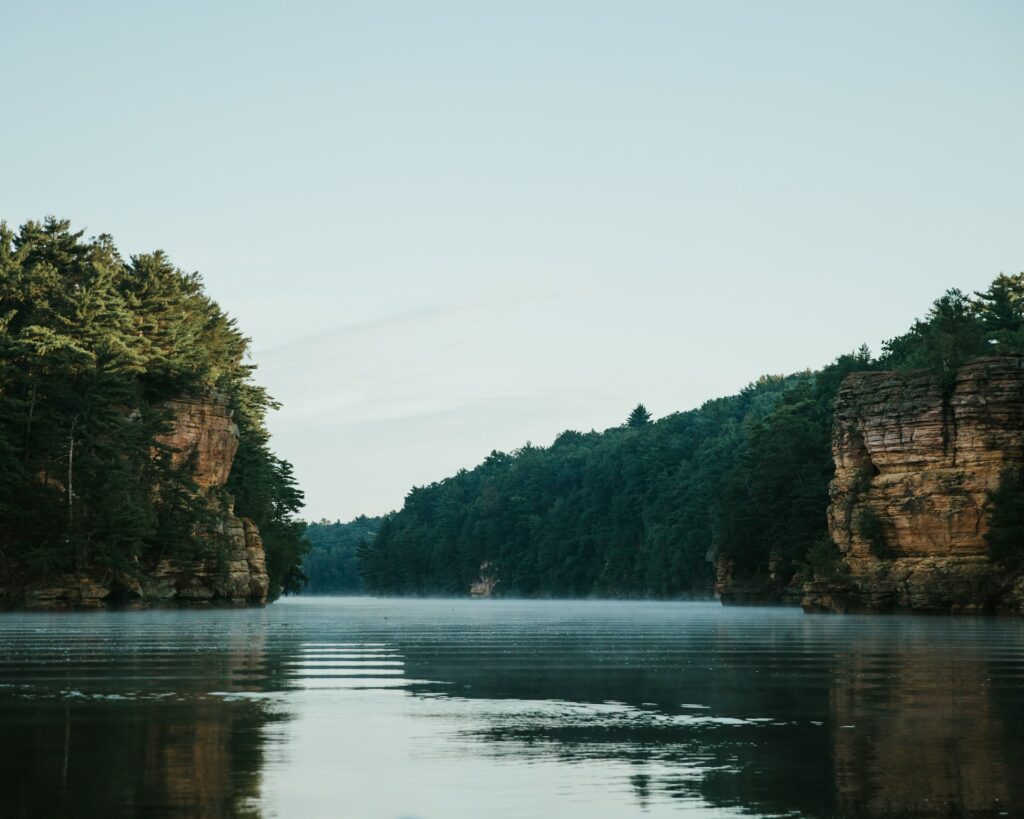 Wisconsin Dells is a popular tourist destination, and it's perfect for couples who want to enjoy some outdoor activities and other attractions. There are a ton of lodging options in the Wisconsin Dells. There are waterparks, amusement parks, wineries, breweries, golf courses, museums, spas, and more in the Wisconsin Dells.
Madison: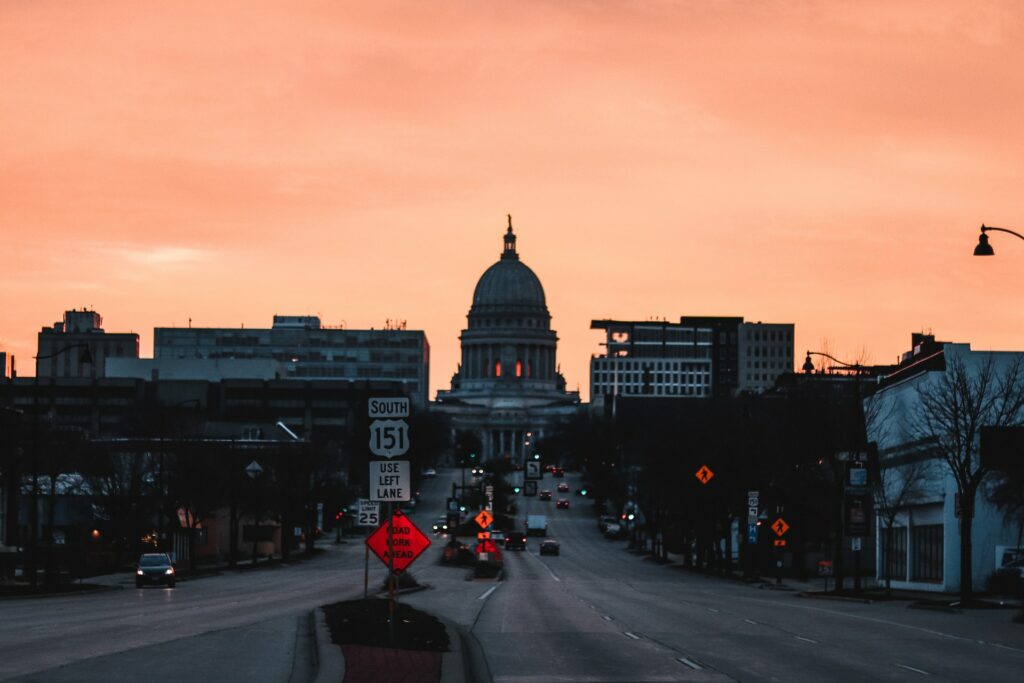 The state capital is a great place to explore museums, shops, and restaurants. There are also plenty of parks and outdoor spaces to enjoy. There are a lot of lively events in Madison. You and your partner can check out the Saturday farmers market, live music at the Terrace, and one of the many festivals.
Milwaukee: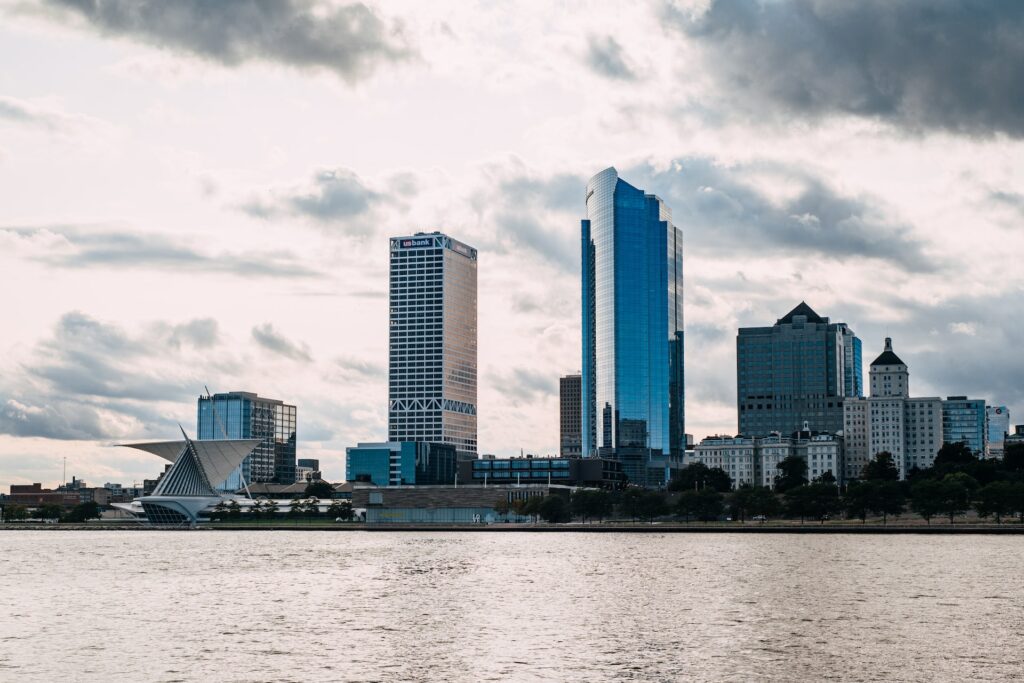 The city is filled with cultural attractions, great restaurants, and plenty of nightlife. This is the most densely populated city in the US. It's also the largest city in the state of Wisconsin. There are sightseeing bus tours and scavenger hunts that you can book.
The Apostle Islands: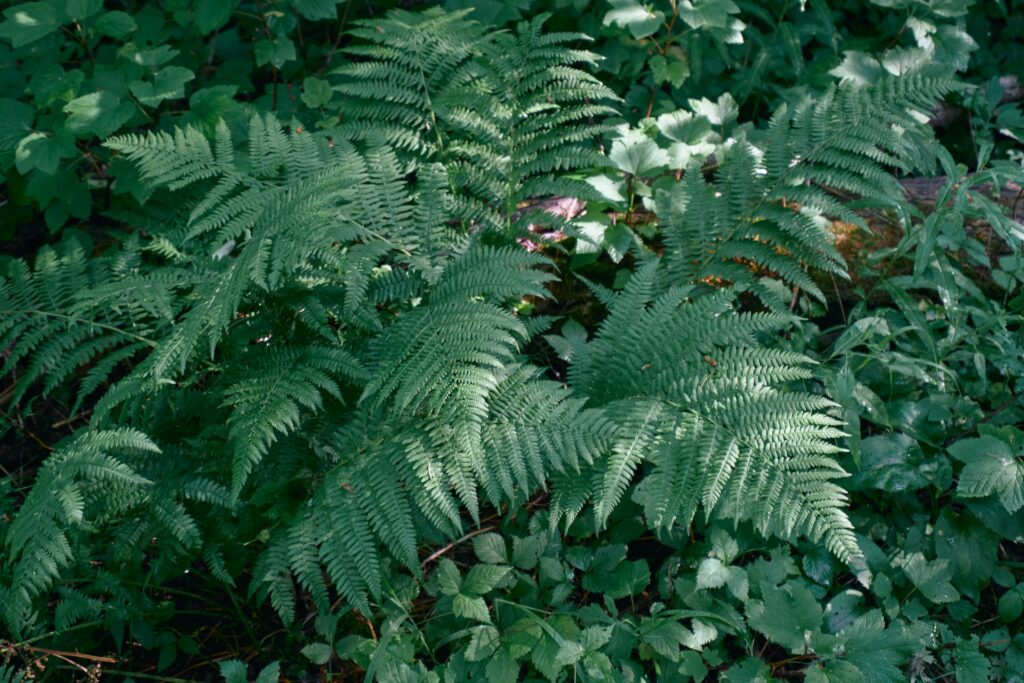 This enchanting archipelago is the perfect place for couples looking for a remote and secluded escape. There are a total of 22 islands that make up the Apostle Islands. Most of the islands are in Ashland County. You can go to see the sea caves, go kayaking, go camping, go hiking, go on an island cruise or just relax on the beach.
Old Rittenhouse Inn is the perfect spot for your honeymoon on this island. You will also get views of Lake Superior.
10 Best Honeymoon Resorts, Hotels, And Other Stays In Wisconsin
When you think of Wisconsin, you might not immediately think of it as a romantic destination. But this state has a lot to offer couples looking for a unique honeymoon experience.
Picture yourself having a picnic with a view of Lake Superior, Lake Michigan, Lake Geneva (an actual resort town), and many more.
From secluded resorts nestled in the woods to luxurious hotels in big cities, there are plenty of options for where to stay on your romantic getaway. And with so many great things to see and do in the state, you'll never be bored. Inns are very popular in Wisconsin with couples planning their honeymoons.
Here are some of the best romantic getaways on the lakeside (and Wisconsin honeymoon resorts):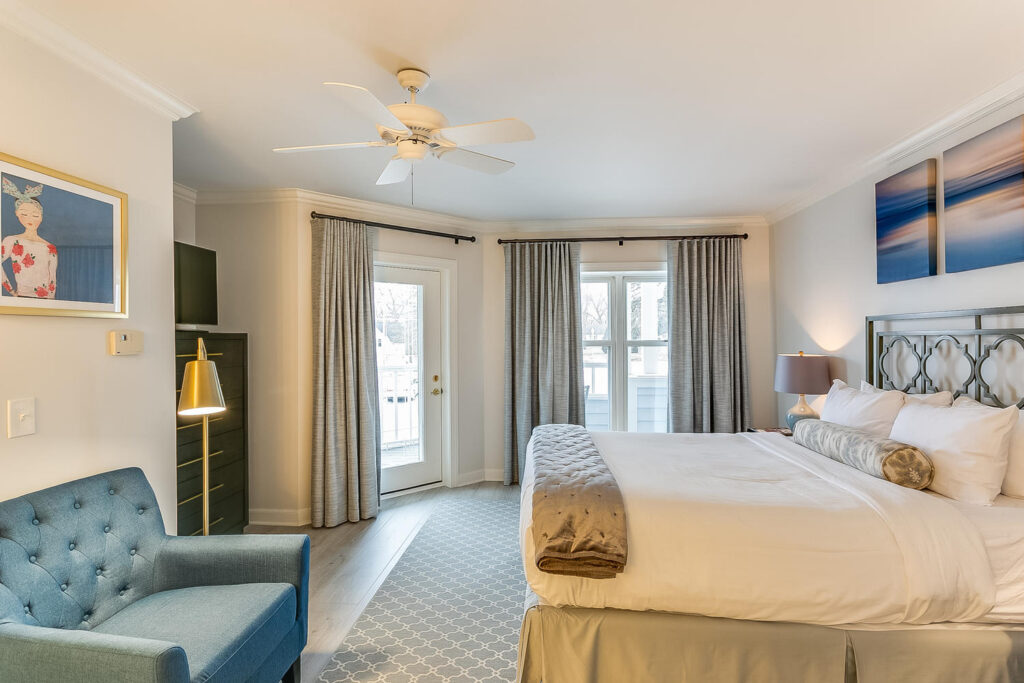 Price per night: $184
Best for: Older couples
Availability: Easy to book
This Geneva Inn is the only lakefront hotel on Lake Geneva, so you already know you're getting the best views at this spot. You also don't have to worry about it getting too crowded because there are only 37 rooms. Our tip? Book a room with a private balcony. Definitely try out the spa if you need some downtime, or take a private culinary class.
There is an "INNtimate Package" which features a cheese tray and wine. There is also the option of the "Sweets Package," which includes chocolate-covered strawberries, brownie squares, and more. This package is their version of a romance package. There are also many other packages.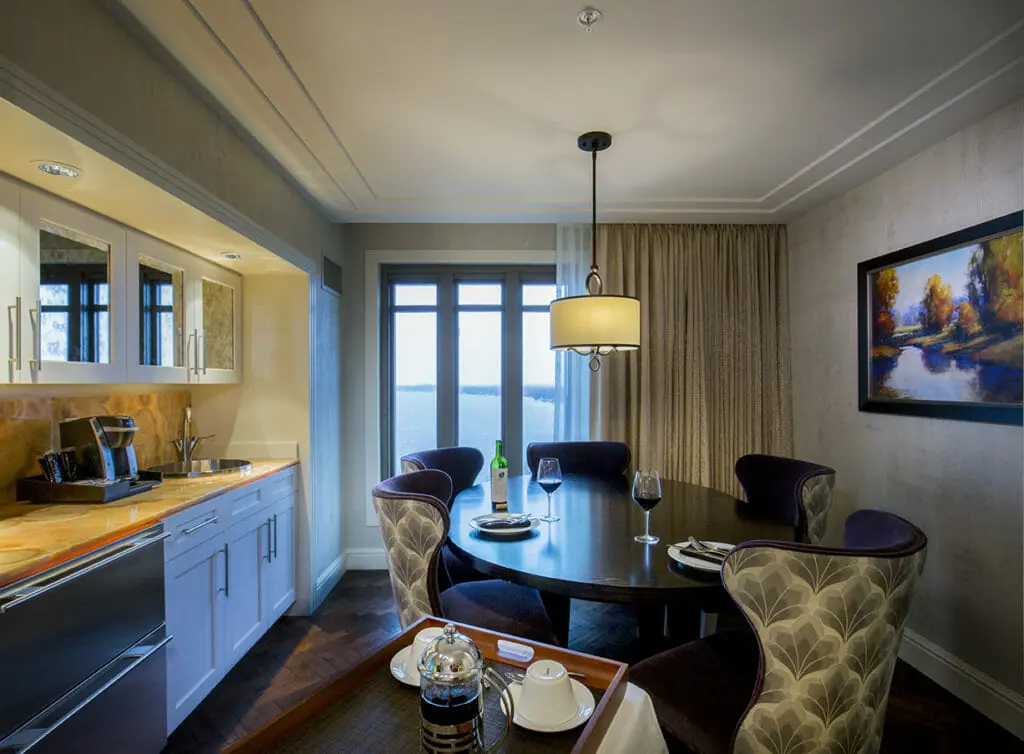 Price per night: From$128
Best for: Younger couples
Availability: Easy to book
The Edgewater is near Lake Mendota, so you're sure to get lake views from some of the rooms. Make sure you hit the spa or spend the day out on the water. I don't think it gets any more romantic than a lakeside escape.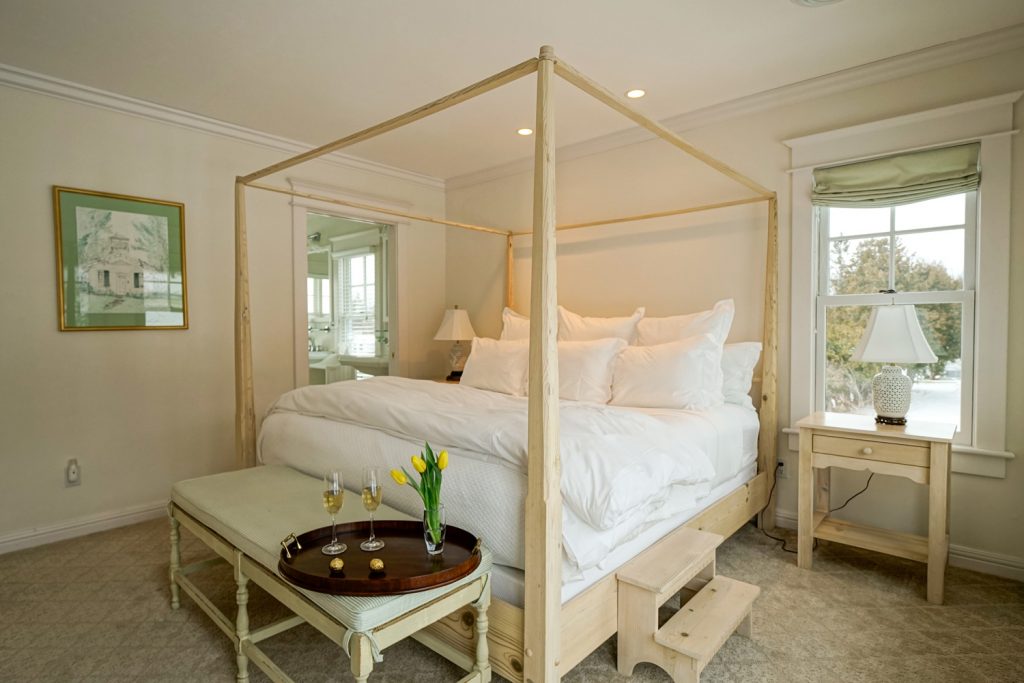 Price per night: $125 deposit and $669 per night
Best for: Active travelers/ older couples
Availability: Easy to book
The Hillside Waterfront Hotel, formerly Hillside Hotel, is great for active travelers. If you are interested in an active honeymoon, then this is the romantic getaway you need. The hotel is luxurious, and it's in the heart of Ephraim, Door Country. The hotel was started by two Norweigan immigrants and their families. It was remodeled in 2002 and has modern amenities that any couple would desire on their honeymoon.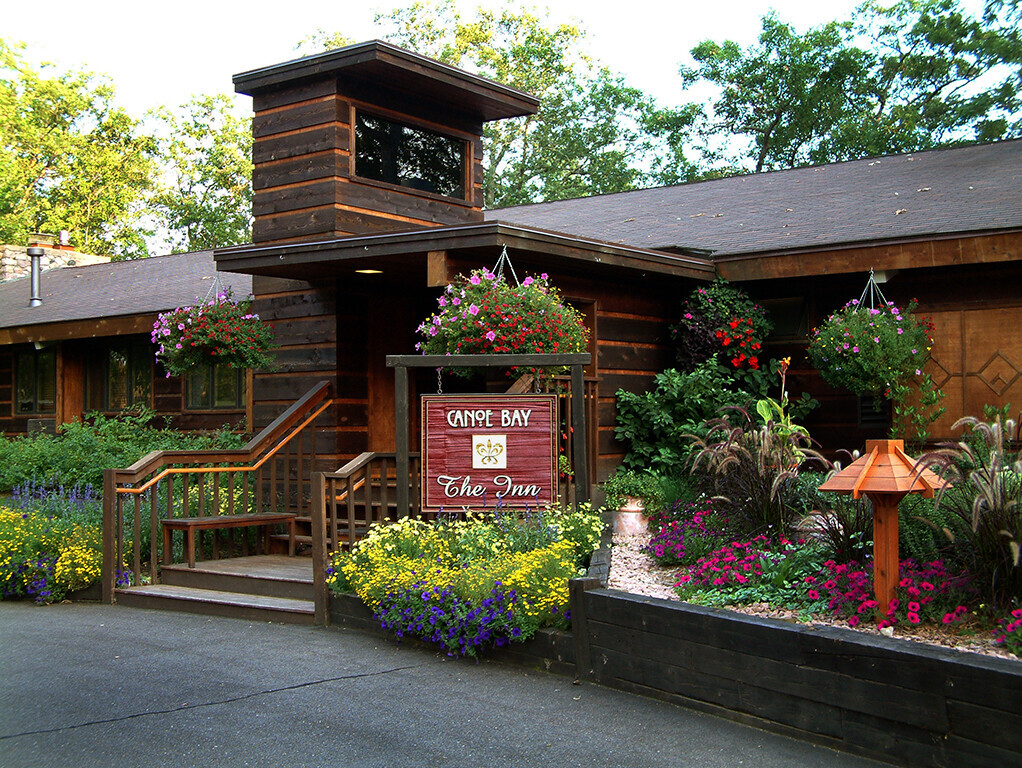 Price per night: $350
Best for: Nature lovers/ younger couples
Availability: Easy to book
A luxury lakeside hotel in the center of Wisconsin, Canoe Bay is a great place for couples who enjoy the outdoors. What's the best part about this hotel? The Chefs Table (the wine list is sure to please just about anyone under the sun)!
There is mountain biking, hiking, and lake swimming near the hotel. This is also the perfect hotel for golf lovers as it offers 9-hole and 18-hole golf.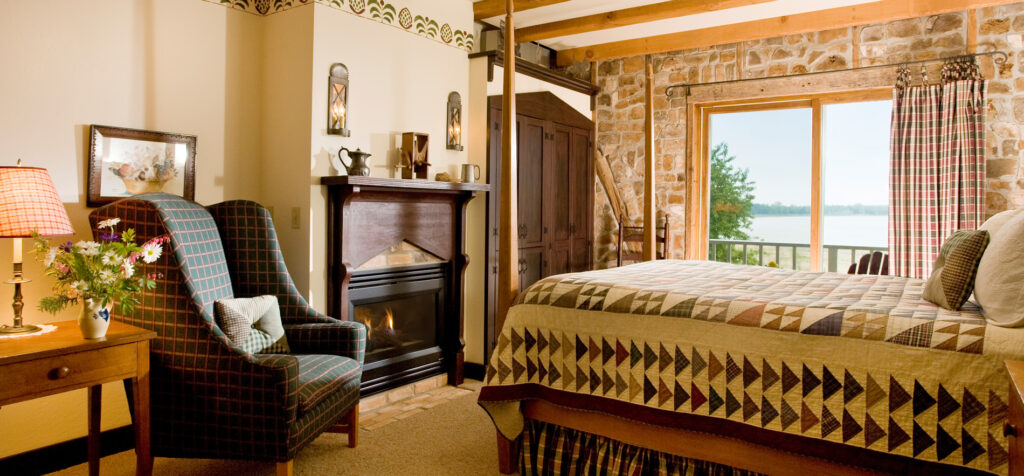 Price per night: From $175
Best for: Longer stays
Availability: Easy to book
This Inn is known for its quirky rooms, hammocks, and views of Baileys Harbor. You are sure to leave this Blacksmith Inn On The Shore feeling well-fed, as it's also known for its big gourmet breakfasts. There are romantic honeymoon packages on offer, which are categorized by the number of nights you wish to stay.
There is a three-night honeymoon package, a five-night package, and a seven-night package. Some packages include decadent truffles, body packages with body soap and oils, wine, and more.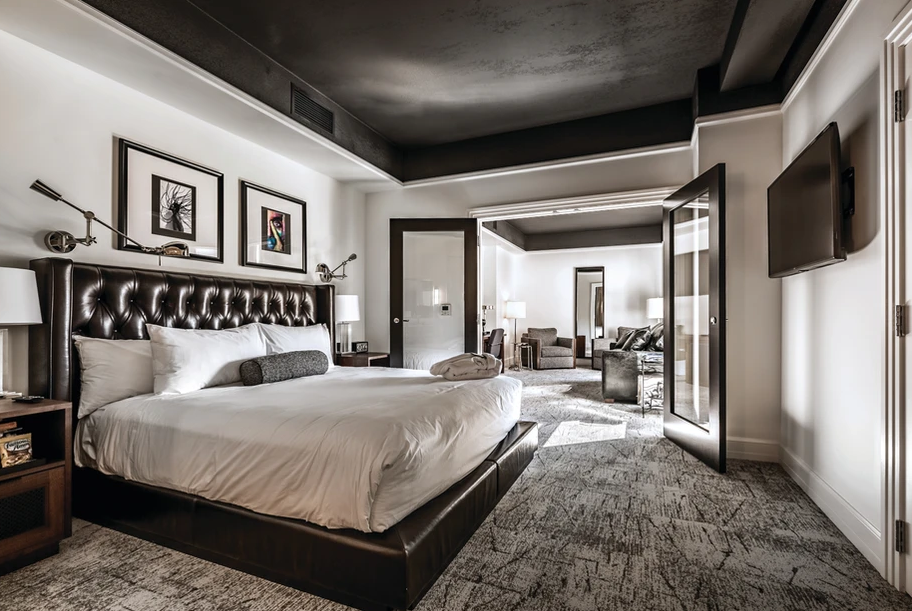 Price per night: $179
Best for: Younger couples
Availability: Easy to book
Looking to stay in rather unique accommodation? Try Hotel Goodwin, which is located in a restored heritage building. At night you can go to the rooftop bar and an Italian eatery. This is a very hip and contemporary place.
There is an "All You Need Is Love" package at the hotel that includes an overnight stay in the hotel, wine, truffles, late checkout, and more. Click to see all the packages.
Price per night: $144
Best for: Short stays
Availability: Easy to book
The hotel opened its doors all the way back in 1924. So you already know they come with a lot of experience. This is the perfect pick for a romantic and stylish getaway. There is a games room, fireplace, gym, air conditioning, and more. The hotel is also pet-friendly.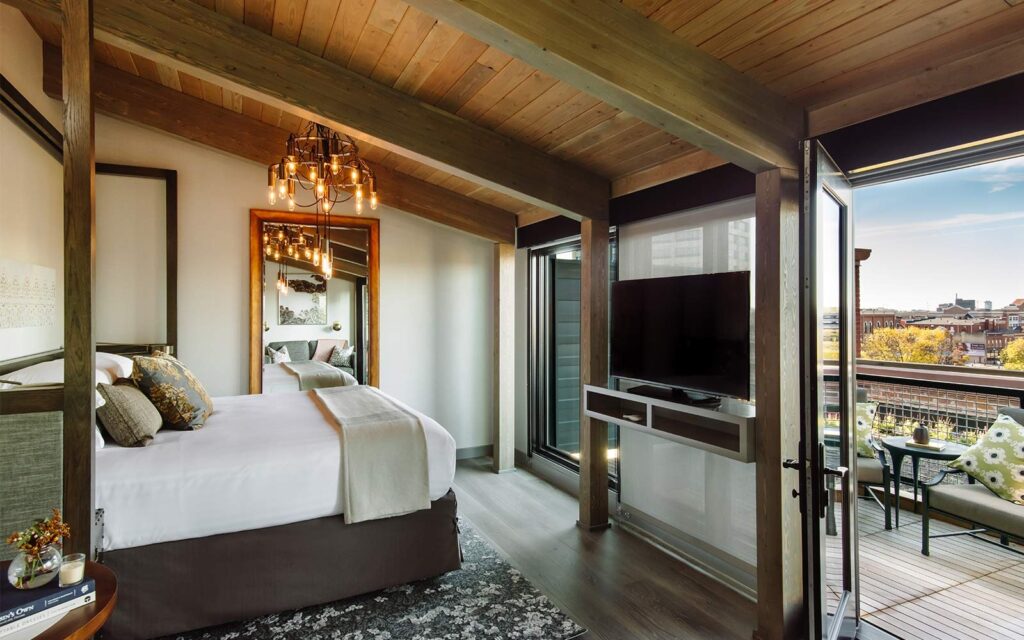 Price per night: $300
Best for: Long stays
Availability: Easy to book
You will never guess what this hotel used to be…a candy factory! The Charmant is now a luxurious hotel with a rooftop terrace. The hotel has a total of 67 rooms. It's situated in the La Crosse area. The hotel's name is actually the French word for charming, and it is easy to see why this name applies!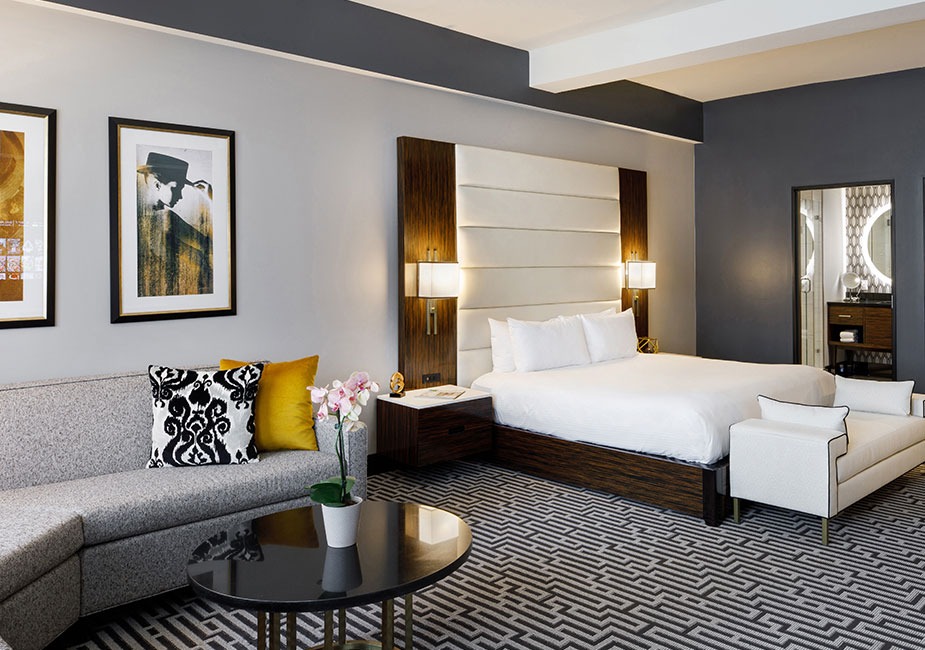 Price per night: from $171
Best for: Art and city lovers/younger couples
Availability: Easy to book
Think Art Deco with Hotel Metro. This hotel is perfect for the artsy couple who wants to also explore the cultural scene. It's also close to nightlife and designer shopping. Take one of the wine tours of Lakefront Brewery and get to know the history of brewing.
For meals, there is gourmet dining in this hotel. Also, there is a fully stocked mini-bar in your suite. This has honeymoon written all over it!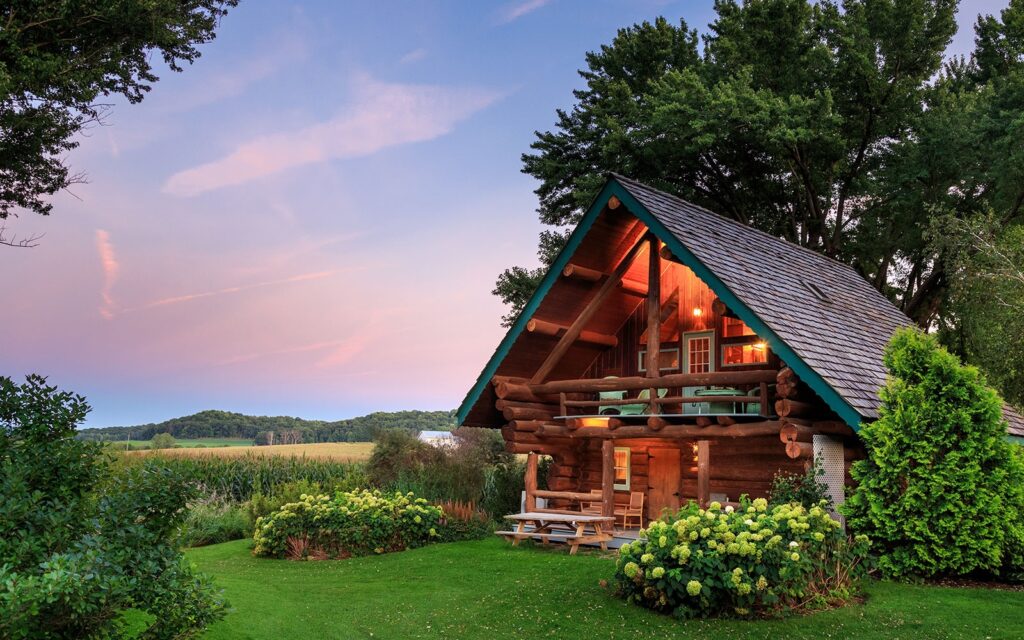 Price per night: From $242
Best for: Nature lovers/ long stays
Availability: Easy to book
Looking specifically for a little cabin getaway? Each room and cabin at Justin Trails Resort has a fireplace and whirlpool tubs. Time to bring out the chocolate and the sparkling wine!
Another perk is the option to go glamping, and there are pet-friendly cabins. So if you don't want to leave your dog at home while on honeymoon, this is perfect.
Other great places to check out are Abbey Resort, Pinehurst Inn, Osthoff Resort, Baker House, Sundara Inn, and the Courtyard Marriot La Cross (which has its own indoor pool.)
Top Excursions & Activities To Do On A Wisconsin Honeymoon
Wisconsin is home to some of the most breathtaking scenery in the country, making it the perfect place to spend your honeymoon.
There are endless activities and excursions to keep you busy during your stay, from exploring the state's many parks and forests to taking a scenic boat ride on one of its many lakes.
Here are just a few of the top excursions and activities to do on your honeymoon:
Take a scenic drive along one of Wisconsin's many scenic routes.
Go camping or check out the hiking trails in one of Wisconsin's many state parks or forests.
Go on the many biking trails. Here is a list of all the biking trails, such as the Badger State Trail, Eisenbahn, Candy Dancer State Trail, and more.
Take a leisurely stroll through one of Wisconsin's quaint small towns.
Spend a day wine tasting at one of Wisconsin's many wineries.
Visit House on the Rock, one of Wisconsin's most unique attractions.
Go kayaking or canoeing on one of Wisconsin's many rivers or lakes, such as Elkhart Lake, Lake Geneva (in Southeast Wisconsin), Lake Michigan, or Madeline Island.
Go on the Lake Geneva Cruise Line. The Cruise Line has public and private cruises.
Take a Frank Lloyd Wright Tour if you enjoy architecture.
Go cross-country skiing. Learn more about the trail conditions and ski trails here.
Play golf on one of the many golf courses.
Go for a drive to see some of the most historic lighthouses. One of these historic lighthouses is Plum Island Rear Range Lighthouse.
Spend a night in the big city of Milwaukee.
Go see the Harley Davidson museum. The Harley museum tickets are around $22 per person.
Spend some time relaxing in a steam room.
Visit Kohler Andrae State Park or Mackinac Island. There are cycle tours and horse-drawn carriage tours on Mackinac Island.
Choose from a hotel's "romantic getaways" packages and have added touches and treatments to your stay.
Eat at the Landmark restaurant, which has fine-dining and French cuisine. The restaurant also has a wraparound porch.
Check out the waterfront in Western Wisconsin.
Sample Itinerary & Budget For Your Honeymoon To Wisconsin
If you're looking for the perfect honeymoon destination that has everything you could want, Wisconsin is the place for you. With its beautiful scenery, great food and wine, and numerous activities, Wisconsin has everything you need to make your honeymoon unforgettable.
To help you plan your trip, we've put together a sample itinerary and budget for a Wisconsin honeymoon. This should make planning romantic getaways much easier.
Day 1: Arrive in Milwaukee and check into your hotel (for example, the Grand Geneva Resort, which is near Lake Geneva). Spend the afternoon exploring the city, including the Historic Third Ward and the Milwaukee Art Museum. The ticket for the art museum is around $17- $19.
In the evening, enjoy a romantic dinner at one of Milwaukee's many fine restaurants, such as a traditional supper club like Sister Bay Bowl.
Your food bill will depend on how much you decide to eat and drink but on average, a pizza will cost you $21,95. A salad will cost you around $10,50. To get price estimates, take a look at the lunch menu.
Day 2: Head north to Door County for a day of touring wineries and visiting quaint villages. Stop for lunch in Fish Creek before continuing on to Sturgeon Bay to explore the shops and art galleries. Spend the night, or if you are early enough, return to Milwaukee in the evening for dinner and a show at the Pabst Theater. Tickets will cost you around $42 each.
Day 3: Drive west to visit the House on the Rock in Spring Green. Afterwards, take a scenic drive through the winding roads of southwestern Wisconsin Dells. Spend the night in The Sundara Inn & Spa.
Day 4: Spend the day exploring, including its many shops and restaurants. In the afternoon, get a massage for around $190 per person at The Sundara Inn Spa. You will get to truly relax and feel like you're on holiday.
Feel free to extend this itinerary by adding in a visit to the Big Bear Hideaway retreat, which is in Boulder Junction, visit the Chippewa River or the Eau Claire River.
FAQs
How much does a Wisconsin honeymoon cost?
The average cost of a Wisconsin honeymoon is $3,500. This includes airfare for two, hotel accommodations, meals, attractions, and other activities. Of course, your actual costs may be higher or lower depending on the specific destinations you choose and the time of year you travel.
When is the best time to visit Wisconsin?
The best time to visit Wisconsin is in the summer when the weather is nice and warm. In the summer, the days are also longer. However, there are also a number of great events and activities that take place in the state during the other seasons.
What is the best way to travel around Wisconsin?
There are many different ways to travel around Wisconsin, and the best way for you will depend on your budget, time constraints, and preferred method of transportation. If you're looking for the most affordable option, taking the bus is a great choice.
For those who have a little more money to spend, renting a car is a convenient option that gives you the freedom to explore at your own pace. And if you're looking for an adventure, biking or hiking is the way to go.
How long should you spend in Wisconsin for a honeymoon?
If you want to experience all that Wisconsin has to offer on your honeymoon, you should plan to spend at least a week in the state. Of course, how long you stay will ultimately depend on your budget and preferences.
What is so special about Door County, Wisconsin?
Door County has more lighthouses than any of the other counties in the state. There are other great aspects to the Door County area, such as galleries, performing arts, and miles of shoreline.
Start Planning The Perfect Romantic Honeymoon Getaway- Conclusion
Romantic getaways and Wisconsin go hand in hand. It's time to start planning the perfect romantic honeymoon getaway. Here are a few final tips to make sure your trip is everything you've dreamed of: Ready to pack your bags? Don't forget to check out the Couples Travel resources page to help you plan the best holiday.
Make sure to pack comfortable clothing and shoes, as you'll be doing a lot of walking.
Bring along a camera to capture all the special moments.
Be sure to pack any medications you may need, as well as sunscreen and insect repellent.
Plan ahead for meals and activities so that you can make the most of your time together.
Try finding a hotel with fine dining, so you can have a romantic meal together.
Spa treatments really add the finishing touch to a honeymoon!
Find a hotel with free parking if you are bringing a car.
Most importantly, relax and enjoy this once-in-a-lifetime experience!
Remember, if you want to truly see all that Wisconsin has to offer, then try staying for a week. There are luxurious and budget-friendly options for hotels and Inns, and some rooms will be pricier than others due to their lake views. Lastly, Wisconsin is where the action and nature are bursting with life, so be ready for the adventure of a lifetime.