It's not just the Grand Canyon that Arizona has to offer.
Arizona is fast becoming a popular destination for newlyweds, and it's not hard to understand why.
From luxury hotels and spas to a host of culinary delights, adventure activities, trailing, jeep tours, and star-gazing expeditions, Arizona is packed to the seams with exciting and enjoyable places to stay, as well as things to see and do.
Our comprehensive Arizona guide will teach you everything you need to know about this amazing state, from the top excursions and the best accommodation to a host of travel tips and much more.
What Makes Arizona Perfect For A Honeymoon
Arizona is an ideal honeymoon location with its spectacular desert landscapes and hot climate, guaranteeing you the trip of a lifetime. There's a host of national parks, world-renowned golf courses, stunning towns, and let's not forget the Grand Canyon.
While there's a lot to see and do on a romantic getaway in Arizona, there are also some genuinely unbeatable hotels to top off your visit, with many offering spa treatments and relaxation packages, so you can pamper yourself after the stress of organizing a wedding.
What's more, the stunning surroundings of Arizona will be the perfect backdrop for a host of romantic honeymoon photos – the Copper State has some of the most heart-stopping scenery and views of anywhere on the entire planet.
Perhaps the best thing about an Arizona honeymoon is there is a little bit of something for everyone.
Best Honeymoon Resorts, Hotels, and Other Stays in Arizona
There are many Arizona resorts to treat yourself on your once-in-a-lifetime honeymoon trip to this magnificent state. The most popular accommodations in Arizona are hotels and resorts, and below, we talk you through five of the best.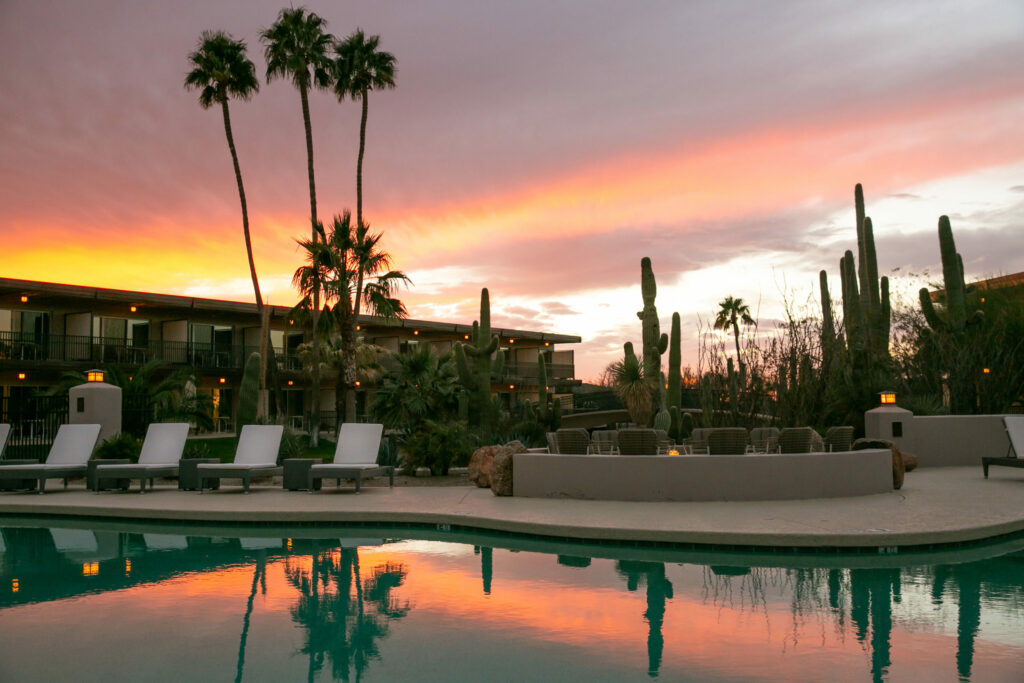 Price per Night: $242 – $429
Best For: Romantic getaways, spa treatments, relaxation, all-inclusive
Availability: Easy to book
Touted as the ultimate playground for wellbeing, the CIVANA is an ideal stay for those wanting to switch off from their busy lives and truly immerse themselves in relaxation in a luxury setting. All spa treatments are highly-personalized, and even the food menu is directed towards your optimum health and wellbeing.
Suppose it's romantic hotels you are after (it is your honeymoon, after all). In that case, the CIVANA offers many rooms with a private balcony where you can enjoy a romantic dinner or just somewhere to unwind and enjoy the view of the Sonoran desert.
Free WIFI is available throughout many of the rooms, and suites are amply sized, so you'll have room to spread out after a dip in the luxury pool that the hotel has on-site.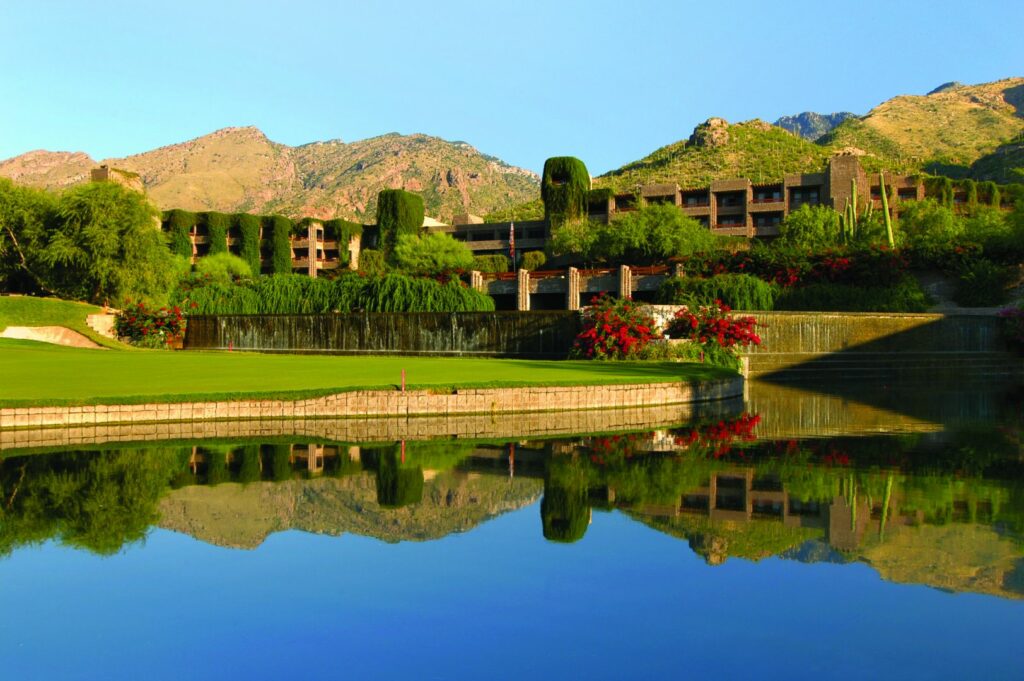 Price per Night: $179 – $2215
Best For: Romantic getaways, spa treatments, relaxation, golf
Availability: Easy to book
Often referred to as one of the very best romantic getaway hotels in Arizona, Loews Ventana Canyon in Tucson boats two superb gold courses to spend a few relaxing hours on, a luxury spa covering an impressive range of treatments and beauty procedures, as well panoramic city views over the city.
There's a host of activities for those who want to keep active while on their Arizona honeymoon, so why not wile away the morning within the fitness center, or book yourself into a rejuvenating yoga class? Then, come the evening, why not indulge and celebrate with a glass of bubbly and some food at one of the restaurants dotting around the hotel resort?
Many rooms have private balconies, so if you fancy treating yourself to breakfast in privacy, there's no better spot to take in the stunning desert views around you. There is a range of rooms to choose from, from patio rooms right up to the coveted (and pricey) Presidental Suite.
However, the hotel does special offers throughout the year, so if you look out for these in the run-up to your wedding, you may find a discount on the hotel's premium rates.It's not just the hotel that has everything to offer; there's plenty to do in and around Tucson, too. Why not consider adventuring deep into the Arizona desert to get a chance to glimpse the elusive Bobcat or Gila Monster with a jeep tour? Or, you might want to join a Kartchner Caverns Tour or even explore the awe-inspiring Sabino Canyon as part of a coach tour.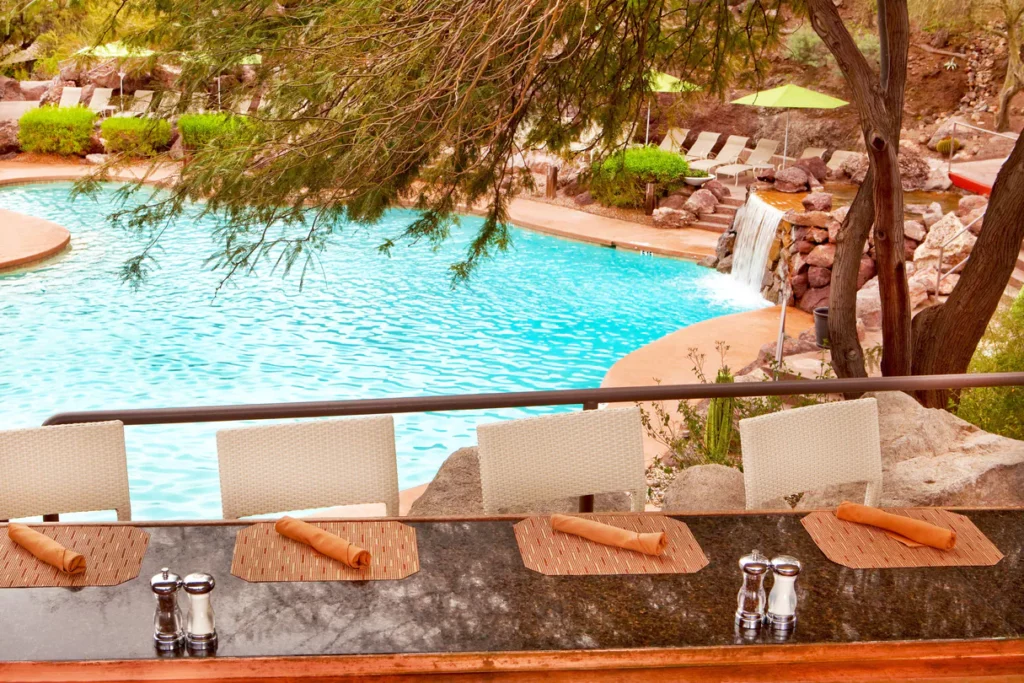 Price per Night: $216 – $312
Best For: Romantic getaways, spa treatments, relaxation, prime location close to Phoenix
Availability: Easy to book
The Marriott sits on top of a desert paradise with unparalleled views of the sunsets and blue skies that Arizona is famed for.
There are two swimming pools to take advantage of, each with crystal clear water. There are lots of pool activities if you want to get your heart rate up and even a thrilling waterslide which will most definitely get your heart pumping! The fitness center and poolside classes are available if you want to work off last night's indulgent meal. You are in for a culinary treat, thanks to the award-winning restaurants within the hotel, of which there are 4 to choose from.
There are lots to do outside of the hotel, too; from getting your walking boots on and adventuring along one of the many hiking trails to guided tours, or why not spend a day in downtown Phoenix? The capital is just a stone's throw away, where you can let your hair down with a cocktail and soak up the trendy atmosphere of this most special of cities.
After a busy day of sightseeing, a visit to the Narande Spa should be in order; an intimate spa retreat that offers a wide range of specialized services and treatments to ease those tired muscles back to life. The hotel has a range of special discounts on selected therapies each month, so it's a good idea to keep an eye out on the Marriott website or subscribe to their newsletter to be first in the know for these discounts.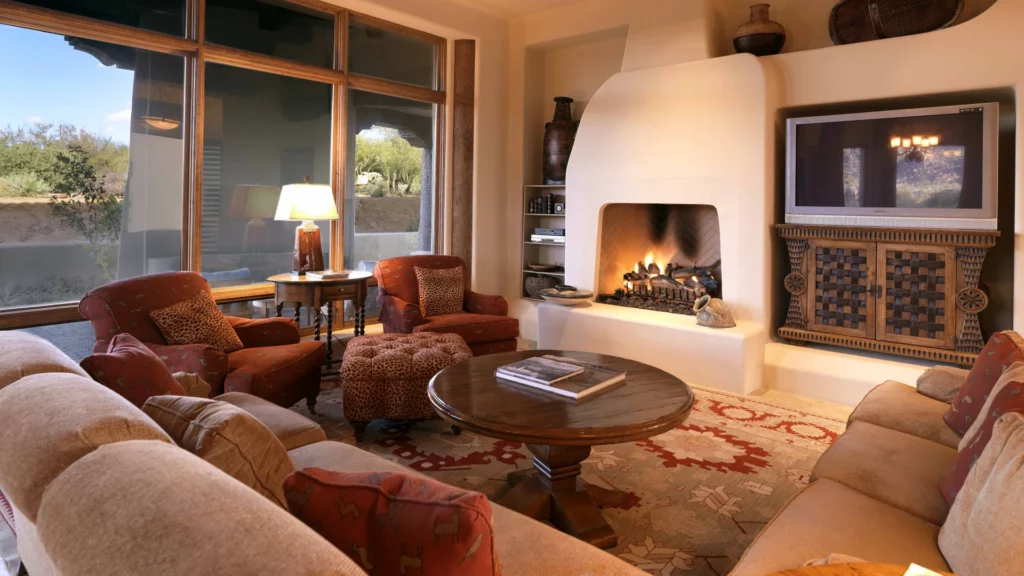 Price per Night: $217 – $538
Best For: Romantic getaways, relaxation, adventuring, outdoor activities
Availability: Limited Availability
The Boulders Resort in Arizona is perfect for those with a big budget for their romantic honeymoon. Doubling up as a spa resort, the hotel is the epitome of luxury and elegance. And, with six restaurants to choose between, you'll certainly not go hungry, either – one has its own bakery.
The hotel is one of the resorts in Arizona where there is so much to do and see that you may not want to venture anywhere else when on your honeymoon. There are four pools, several tennis courts, a gym, two 18-hole golf courses, and, as mentioned, a spa with a hot tub and just about every indulgence you could wish for, with views of the gorgeous desert landscape throughout.
There is even an organic garden that serves the kitchens and is open to guests, too. And, if you want to venture further afield while on your romantic break for 2, the surrounding desert offers exploration, fresh air, and plenty of outdoor activities, from climbing to fishing and horseback riding.
Choose between rooms, a suite, or an exclusive villa in the luxury resort where you can unwind after a busy day of exploring the mountains and nearby towns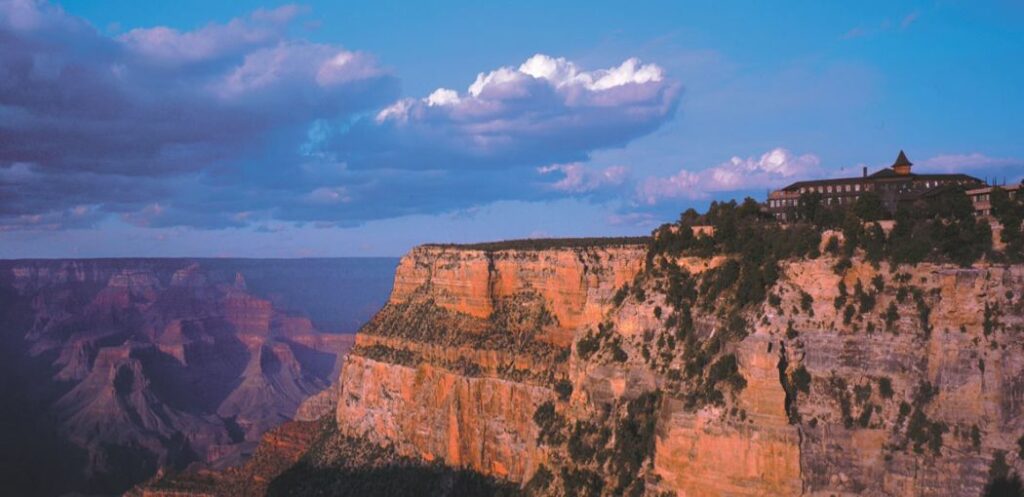 Price per Night: $217 – $538
Best For: Romantic getaways, relaxation, prime location to the Grand Canyon
Availability: Limited Availability
Having stood proudly within the Grand Canyon National Park since 1905, the luxury hotel has seen a lot of changes in its long tenure, as well as many famous faces. Legend even has it that Paul McCartney was playing his guitar when a guest complained about the noise level, so a presumably embarrassed waiter had to ask the ex-Beatle to cease his strumming!
If you like architecture, you are in for a treat if you decide to stay at El Tovar as part of your honeymoon in Arizona. With its Swiss chalet-like design, the hotel is hard to miss yet beautifully compliments the surrounding natural beauty.
Guest can choose between a basic room, or if you want a little bit more luxury (and who wouldn't when they are on their honeymoon?), you can choose from one of their stunning suites with views over the Grand Canyon village.
The dining room serves up a delicious mix of continental and Southerwestern cuisines, where you'll be spoilt for choice with their impressively large menu.
In the local area, you'll have your pick of what to do; the village has everything from private plane rides over the Grand Canyon to mountain biking to trips into the Grand Canyon Caverns 210 feet underground. The El Tovar Hotel certainly is an idyllic place to stay for those couples that enjoy adventure holidaying!
Best Areas To Stay in Arizona
Arizona is packed with places with fantastic food and drinks, hiking, sightseeing, and just general exploring.
If you need a bit more inspiration regarding where to stay on your romantic getaway, you're in luck. Newlyweds are spoilt for choice regarding locations during Arizona getaways, and below we've outlined three of the best locations.
And, if you have car hire, it's also easy to split your time between locations and indulge in a romantic road trip across Arizona.
Sedona
There's a lot to do when staying in this Southwest desert town. Visit the Oak Creek Canyon, where you will have some of the most scenic drives and ample opportunities to hike, swim, and picnic.
Jeep tours will take you deep into the desert, or you could take a trip to the Chapel of the Holy Cross, a hugely popular and awe-inspiring church built into the Arizonian red cliffs.
Flagstaff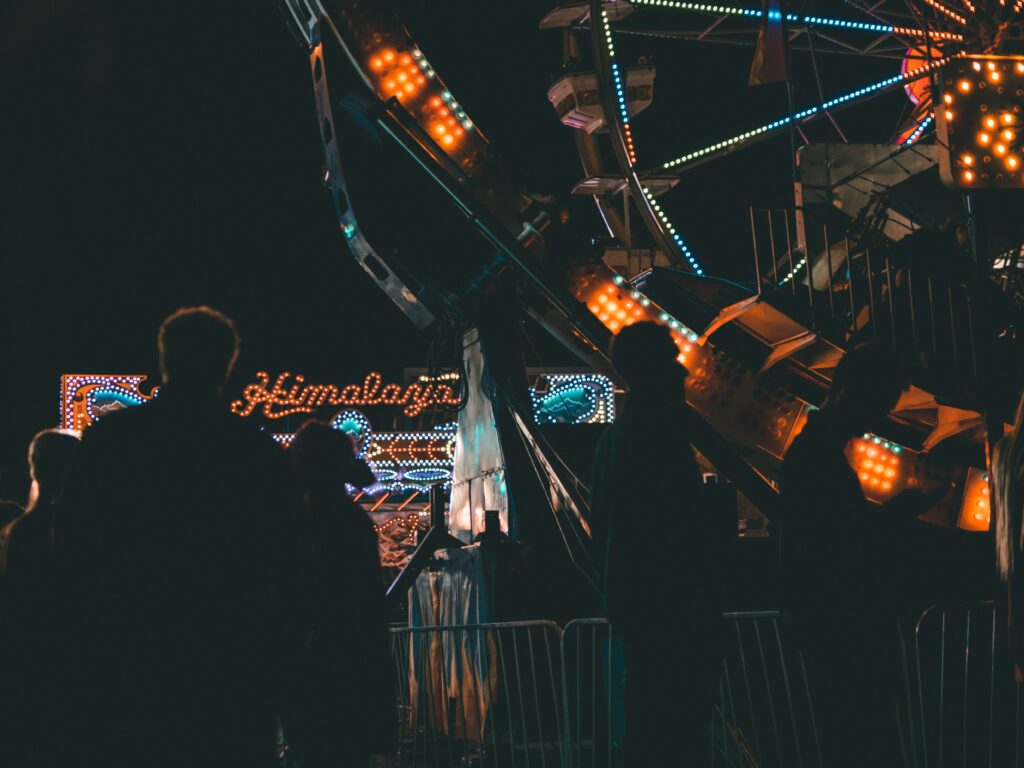 Flagstaff is popular among both locals and tourists and is known to have a lively nightlife set in a charming mountain town.
If you are a foodie, there's no better place than in and around Flagstaff to stay for a truly unbeatable culinary experience. When it comes to cuisine, you can have your pick of Hawaiian, Indian, Mexica, or good ol' US-of-A comfort food.
What's more, Flagstaff is known for its wide variety of beer to sample. There's even the Flagstaff-Grand Canyon AleTrail, where you can trek to visit all nine breweries in the area and receive a sticker from each.
Phoenix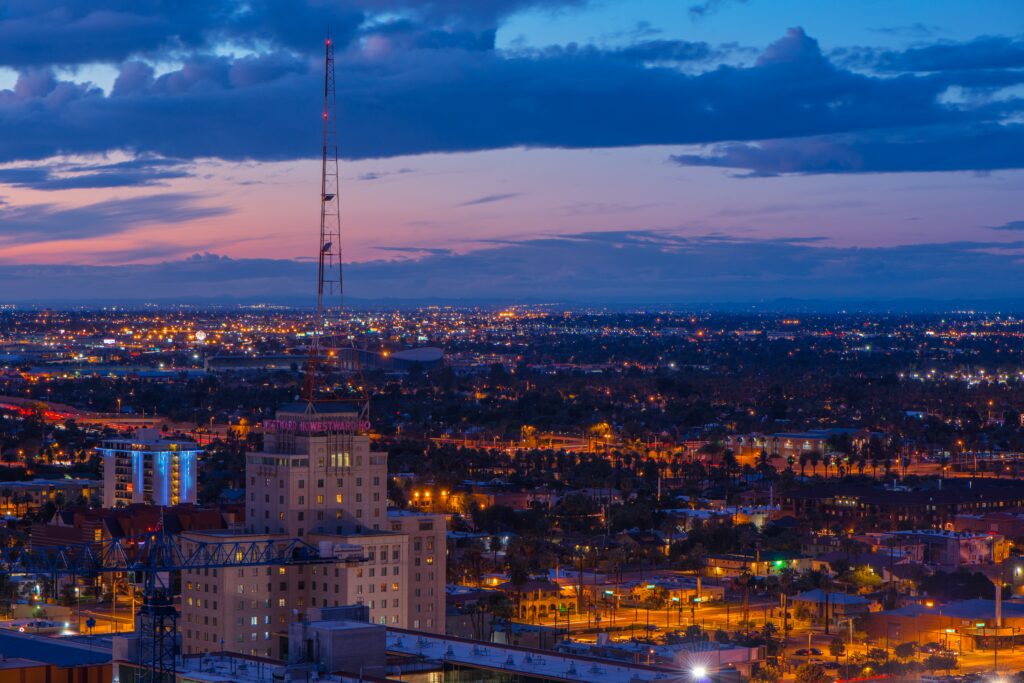 As the capital of Arizona, it probably won't come as a surprise to learn that there's so much to see and do here during a stay in the city. From the famous Phoenix Zoo to the Desert Botanical Garden in Phoenix.
During certain times of the year, the gardens take on a different shape, with 8,000 hand-lit luminaria bags, which are heavily inspired by the traditional Mexican holidays with good food, music, and plenty of cheer.
There's also a host of festivals (including an Ostrich Festival), kayaking, and the famous LOVE statue, perfect for newlyweds keen to get romantic selfies.
Top Excursions & Activities To Do On An Arizona Honeymoon
Arizona is one of those honeymoon destinations where your options of what to do feel somewhat limitless. Whether you are the adventurous type or keen on a more laid-back activity, Arizona has everything you are looking for. Below are just a few examples of what you could get up to in
Hot air balloon
While hot air ballooning is a popular activity throughout Arizona for tourists and locals, it is the perfect romantic adventure for newlyweds, providing neither of you is scared of heights! See the beauty of the Arizona landscape from a bird's eye view and soak up the peace and tranquility of the silence in the skies.
Grand Canyon National Park
A trip to Arizona would not be complete without a visit to the Grand Canyon National Park. Spanning nearly the entire reach of the north border, the canyon has three rims: the North, South, and East, as well as the Grand Canyon West, which is part of American Indian tribal land.
Star Gazing
What could be more romantic than gazing up at the stars in the middle of the Sedona desert? Many tour companies like Evening Sky Tours will personalize your experience and allow you to discover more about the sky above.
Led by professional astronomers using a high-power laser pointer, you will learn stories of the ancient civilizations and how they named the constellations. Thanks to the team's professional telescopes, you'll even get an up-close view of these constellations.
Sample Itinerary & Budget For Your Honeymoon To Arizona
To help you organize the honeymoon trip of a lifetime in Arizona, we've looked at how much you can expect to pay for accommodation, food and drinks, excursions, and trips for a one-week holiday.
Of course, everyone's budget will be different, but this guide should give you a good idea of what to expect when budgeting during your trip away.
| | |
| --- | --- |
| Activity | Price |
| Accommodation | $1600 |
| Food & drink | $500-800 |
| Car hire | $500 |
| Hot air balloon ride | $260 per couple |
| Star gazing tour | $234 per couple |
| Visit the Grand Canyon | $30 per couple |
Remember that traveling at peak times may mean your budget will need to increase. As well as this, car hire tends to be more expensive at the weekend.
Wondering how to pack in all the marvels of Arizona into a honeymoon? Here we have a great example of a 7-day itinerary:
Day 1 – The first day of any holiday is settling into your new home for the next week and enjoying 1 or 2 of the amenities on offer, such as a dip in the pool or a quick spa session.
Day 2 – Time to really start learning what Arizona is all about. Consider taking a day trip; this could be to one of the many cities of villages dotted all around Arizona. While you are there, you could take in some of the local history, followed by dinner and a glass or 2 of bubbly with your beloved.
Day 3 – No trip to Arizona is complete without visiting the Grand Canyon. And, to really savor the uniqueness and wonderment of this, one of the seven natural wonders, we highly recommend taking a whole day to experience the Canyon. There are plenty of places to eat and drink here, too, so you won't go hungry!
Day 4 – If you are into fitness, day four could be devoted to a hike; Arizona has a host of trails you can jump on. Then in the evening, why not consider some star-gazing after dinner; you can do this as a couple or even join a group that will take you into the desert and talk you through the beautiful constellations.
Day 5 – Ever wanted to see Arizona from the air? Now is your chance to jump on a hot air balloon ride across the state. These rides take between 3-5 hours, so ensure you have a hearty breakfast in your hotel. After returning to earth, why not hit the big lights of a city such as Phoenix, where you can dance the night away at a bar after a sumptuous dinner at a local restaurant.
Day 6 – After a busy few days, you'd be forgiven for wanting to return to a slower pace of life, which is where the hotel amenities become tempting. So many hotels across the state have lots to do; you can join a fitness class, lounge by the pool, or even just take a well-deserved nap. After all that adventuring of the previous days, you've certainly earned it!
Day 7 – Sadly, it's time to say goodbye to Arizona, but not one last toast and a selfie at the hotel bar before you start your journey back home when the extraordinary adventure of being a newly married couple really begins!
Frequently Asked Questions
How much does an Arizona honeymoon cost?
Honeymoons in Arizona can vary wildly in cost. If you have a tight budget, you have just as much chance of having the time of your life as if you have a luxury budget to treat yourself and your new wife or husband. In Arizona, there truly is something for everyone – regardless of how much disposable income you have to hand.
When is the best time to visit Arizona?
As Arizona experiences intense heat in the summer, the best time to visit is in the fall or spring when the temperature is cooler, and the rainfall is moderate. These also tend to be the cheapest times, so if you are on a budget and don't want the mercury rising too much, consider visiting during these off-peak times of year.
What is the best way to travel around Arizona?
A rental car will give you the freedom to explore the state in all its glory, from the charming cities to the spectacular mountains and desert scenery. Daily weekday rates usually start at $60 but can double on the weekends, but even hiring a car for a few days will have you experiencing Arizona off the beaten track.
How long should you spend in Arizona for a honeymoon?
Because there's so much to see and do in the state, we highly recommend setting aside at least ten days for your Arizona honeymoon. However, many newlyweds prefer to stay up to 2 weeks to experience the truly magnificent state fully.
Start Planning The Perfect Romantic Honeymoon Getaway
With its dreamy views and relaxing pace of life, Arizona is proving to be an extremely popular holiday destination for many newlyweds. With so much to see and do, you have many options to keep busy, or with so many spa resorts and golf courses within many of the best honeymoon hotels, you might not always want to do anything else!
Decide to do this at your own risk; there is a lot you'd be missing out on, and if you choose Arizona as your honeymoon destination, you'll be sure to create cherished memories that will last a lifetime.
But, don't forget, you can check out our Couple Travel resources to help you plan the honeymoon of your dreams in a vast range of locations.