Romantic getaways in Arizona are pure perfection. The mountains, canyons, and deserts make the perfect backdrop for romantic weekend getaways. Arizona feels like another world and is an incredible escape from the hustle and bustle of the city.
With so much nature and stunning scenery, romantic getaways in Arizona are sure to be exciting, special, magical, and unforgettable. It is the perfect place to get away, unwind, and feel the love with your partner.
A romantic weekend trip away is the ideal way to reconnect as a couple, whether it's packed with outdoor activities like visiting Arizona's swimming holes or Sedona's best hikes or just relaxing poolside in the Valley. Your options are endless in the Grand Canyon State.
What Makes Arizona Perfect For A Romantic Getaway?
The American Southwest is the perfect escape to go and explore new territory and indulge in the realm of romance. Wide open skies, deserts, and canyons make Arizona a spectacular and peaceful place for romantic getaways.
Arizona allows you to be present with your loved one while immersing yourself in the incredible scenery and nature this state has to offer. Wherever you are, you can take in the breathtaking landscapes that go on for miles and miles.
Arizona is perfect for romantic weekend getaways because it has so many secluded locations and is packed with adventure, stunning scenery, and amazing activities to keep you busy. You will feel like the only two people in the world while in Arizona.
Most Romantic Getaways in Arizona
Arizona has several wonderful locations to stay, whether you're looking for a full-service resort or a small, romantic inn. You can decide between camping or luxury. There is something suited to everyone and their needs.
There are also so many amazing parts of Arizona just waiting to be explored by you. The following are some of the best stays in Arizona that are perfect for the best romantic weekend getaways.
Best Accommodations in Arizona
Sedona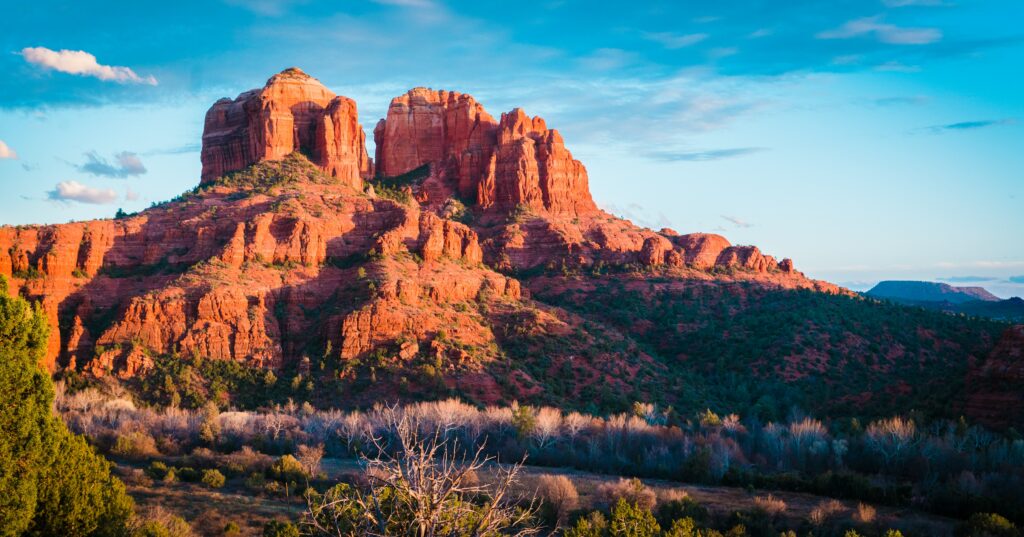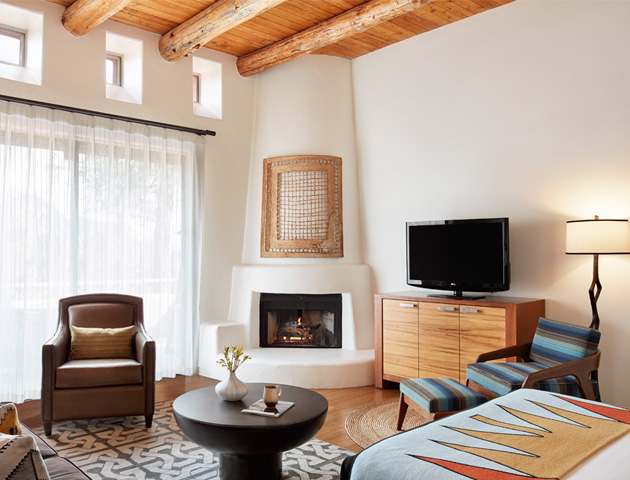 Price per night: starting at $859 per night
The Enchantment Resort, which is surrounded by the soaring red rock walls of Boynton Canyon, combines the untamed magnificence of the Southwest with equal amounts of luxury. The 70-acre resort's one-story casitas are all secluded and have panoramic views in order to make the most of its fantastic setting.
Allow five-star service to meet breathtaking natural beauty. Enchantment will definitely take your breath away when you visit. The burnt orange exterior of the resort totally merges in with the Red Rocks' Boynton Canyon as you get closer. You can already sense the magic resonating through the mountains as you approach the hotel.
Grab your special someone and explore the amazing trails of the nearby canyon during the day. Alternatively, you may take a tour of the area in an airplane, chopper, or hot-air balloon if you want to see it from above.
Visitors can take advantage of hiking and mountain bike excursions at the Trail House, play tennis or pickleball, relax poolside encircled by the red rock walls of the Canyon, and recuperate at the Spa Suites at Boynton Canyon.
Once you're back in your hotel room, indulge in some Southwestern-inspired modern American food. Your stay here will surely be unforgettable, from the luxurious accommodation to the endless activities in the area. Romantic getaways are not complete without some fun and adventure.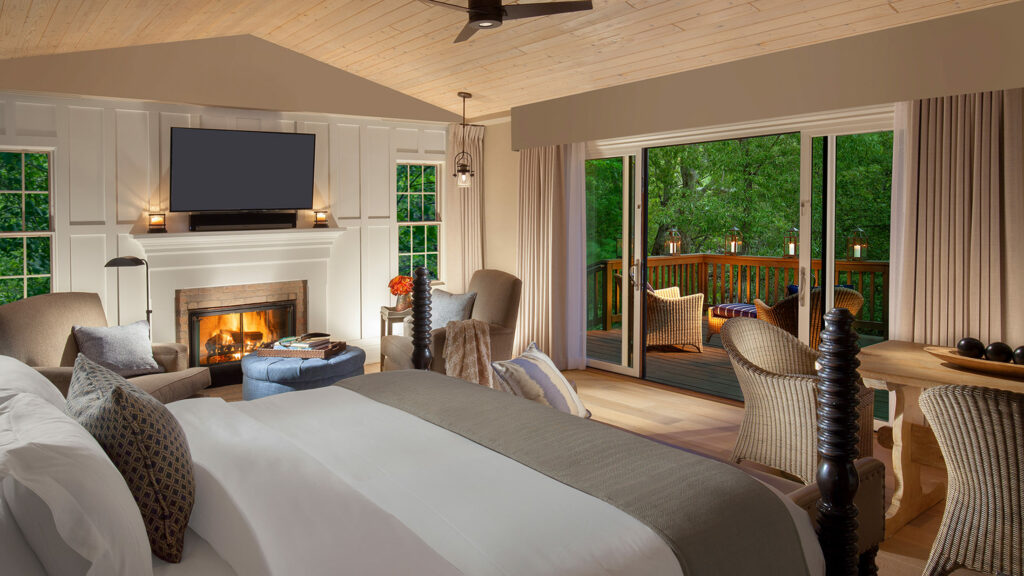 Price per night: starting at about $614 per night
You and your loved one can enjoy the magnificent Red Rock region up close at L'Auberge de Sedona. From the comfort of your own opulent room, take in panoramic views of the stunning sites.
A private, luxurious cottage with a Jacuzzi tub, a fireplace, and of course, an unrivaled 180-degree view of the amazing Snoopy Rock, Elephant Rock, and Giants Thumb is available at L'Auberge for those times when you really want to get away.
Take a blissful outdoor shower in one of the resort's outdoor cedar showers. But it's okay since nobody else is present besides you, your loved one, and the incredible Mother Nature.
The lodgings at L'Auberge de Sedona are unique and peaceful, perfectly tucked away in Sedona's spectacular Red Rock region beneath a canopy of sycamore trees. Every cottage, room, and suite highlights a unique feature of the resort's grounds, such as the vistas, the spa, or the creek, and draws inspiration from the setting along the serene Oak Creek.
L'Auberge de Sedona is a blissful escape. You will be surrounded by the smells and sounds of nature, feeling as tranquil as ever.
Tucson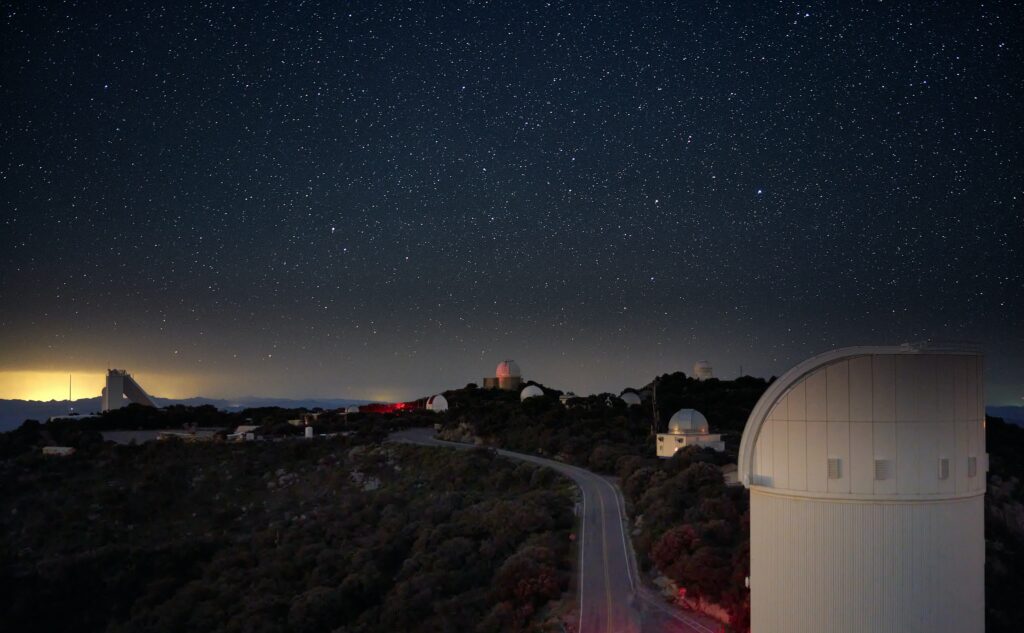 1) Arizona Inn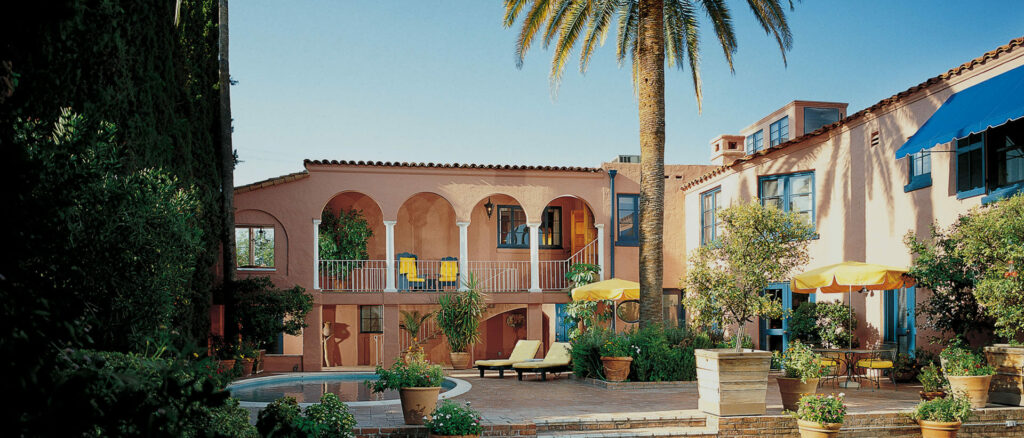 Price per night: starting at $189 per night
The Arizona Inn in the magnificent Tucson has been teaching visitors how to unwind in style since 1930, making it yet another historical relic that has withstood the test of time. This charming inn covers 14 acres of lush grounds and is surrounded by saunas, tennis courts, a heated outdoor pool, and other amenities.
This Tucson gem, which has been recognized as a AAA Four-Diamond hotel and has earned a spot on Conde Nast Traveler's Gold List, will undoubtedly transport you and your significant other into ecstasy and romance in the desert.
At the Arizona, savor poolside dining, relax to live piano music each evening, and cozy up to your loved one by your own personal fireplace. Stay in one of the 89 nicely furnished rooms or suites, each with a view of the garden, antique furniture, and nightly turndown services.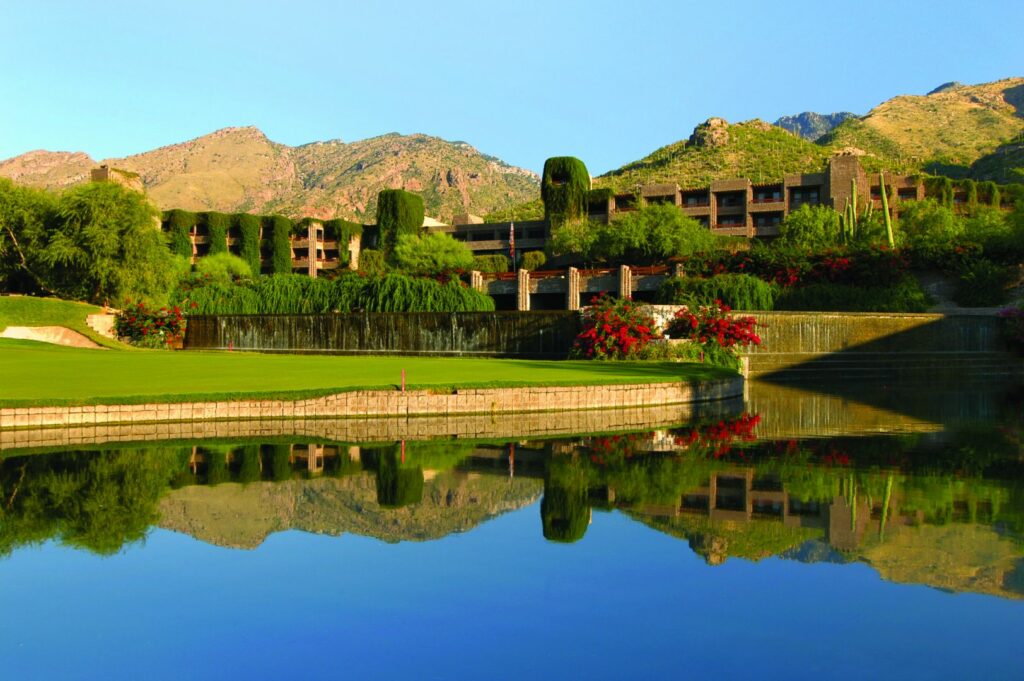 Price per night: starting from $300 per night
The Loews Ventana in Tucson, Arizona, offers breathtaking views of the canyons that you and your partner will just fall in love with. Couples will unquestionably discover their desert refuge at this opulent resort with a view of the breathtaking Catalina Mountain range.
From your private patio at the Loews, get lost in the canyon's magnificence. You can gaze out onto the stunning, endlessly extending sun-drenched backdrop during the day. Take a look at the endless stars at night.
The Loews is dedicated to offering guests the highest level of comfort. It is one of the best getaways in Arizona. You will be able to disconnect from the real world and come back feeling rejuvenated and on cloud nine.
There are various rooms to choose from, all with their own unique features, and they all offer the most breathtaking views.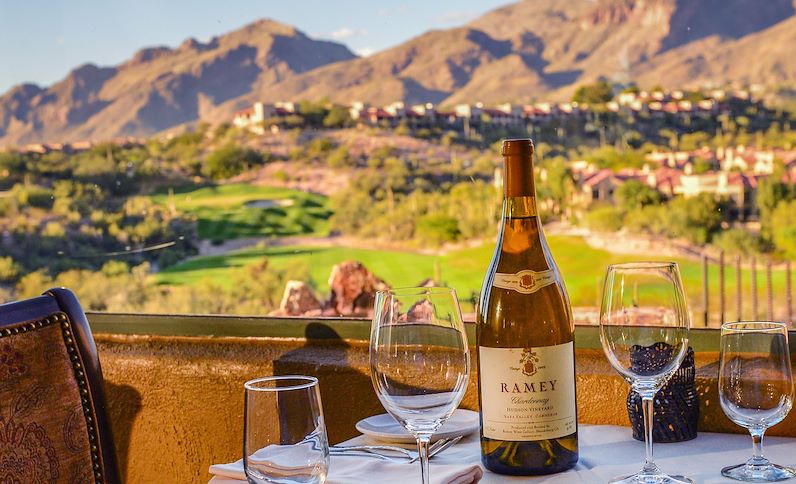 Price per night: starting at around $288 per night
The tranquil Hacienda Del Sol is a getaway with stunning vistas and rich history and is situated in the center of the Sonoran Desert. Relax in opulent suites and rooms or take in live music while feasting on award-winning culinary creations.
Enjoy soothing spa services, a cool swim in the pool, a stroll around the lush botanical gardens, or a look at the works of art dotted around this Tucson resort.
You and your special someone will be entirely surrounded by the beauty and allure of the Southwest when you stay at the storied Hacienda del Sol. Rich wood, dark reds, and stunning airy whites are used to decorate this resort, and the Mexican-American style unites them all.
The Hacienda was first established in 1929 as a residential school for the young daughters of affluent families in society. The elite institution educated ladies from the Vanderbilt, Pillsbury, Campbell, Maxwell, and other families.
When Hacienda was transformed into a guest ranch in the 1950s, it attracted the most well-known stars from the silver screen. During its heyday, John Wayne, Katharine Hepburn, and Clark Gable were frequent visitors to the resort.
Phoenix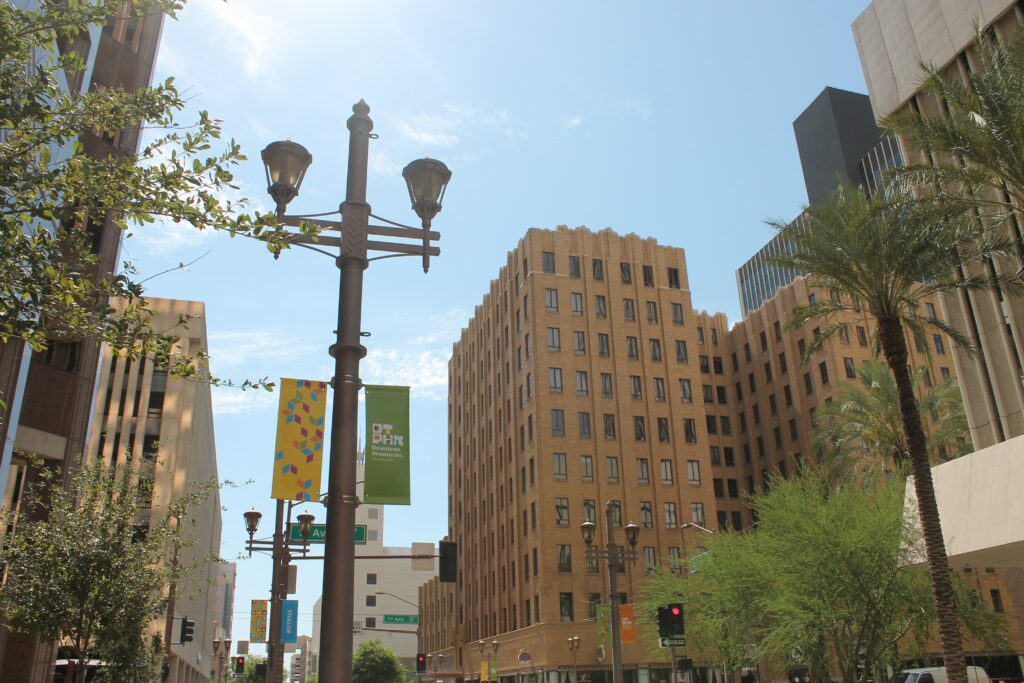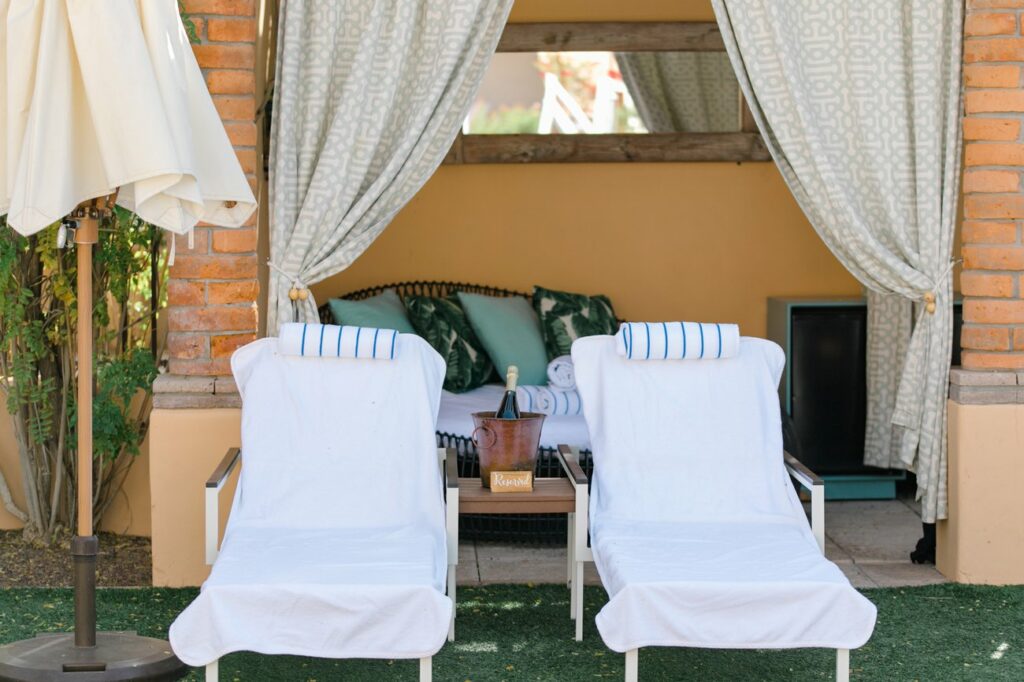 Price per night: starting at $600 per night
The Royal Palms, ranked as Phoenix's top resort, has everything you could possibly want in a holiday for two. This treasure has been spoiling lovers since it was built exclusively as a Couple's Desert Getaway in 1929.
Enter the lovely home where romance is a priority after strolling along the cobblestone paths that lead to the Royal Palms. Choose from one of the lovely guest rooms, each of which is furnished in European estate style. You and your loved one can savor the coziness of verdant courtyards, private patios, and fireplaces when you stay in one of the villas.
A romantic stay at the Royal Palms will undoubtedly rekindle the spark in your relationship.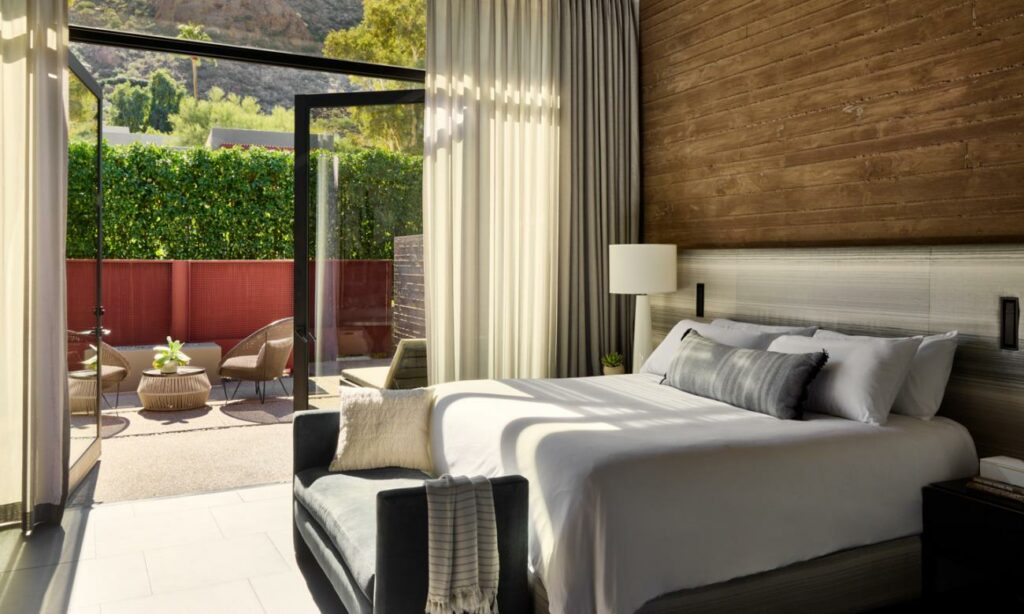 Price per night: starting at $699 per night
Enjoy this luxurious getaway in the highlands. The Sanctuary's view of Camelback Mountain offers visitors the ideal environment for rest and relaxation.
The Sanctuary, a first-rate retreat, is bliss and tranquillity at its core. If you want a romantic getaway with your special someone, stay in the Mountain Casita. This unique cabin has a direct view of the magnificent mountain, so you can fully appreciate the scenery. Y
You'll feel entirely at home in the Casita, which is decorated with chic furnishings and artwork with a desert theme. There is nothing more special than being surrounded by the Camelback mountain and being in nature.
Or, if the spa-like lifestyle that the wonderful Sanctuary promotes appeals more to you, think about booking one of the amazing Spa Casitas. The on-site spa is conveniently near this secluded hideaway.
Camelback Mountain is magnificent and makes for one of the most romantic backdrops in the world. Your stay at Sanctuary on Camelback Mountain will be unforgettable. The sanctuary camelback mountain resort will offer an experience like no other.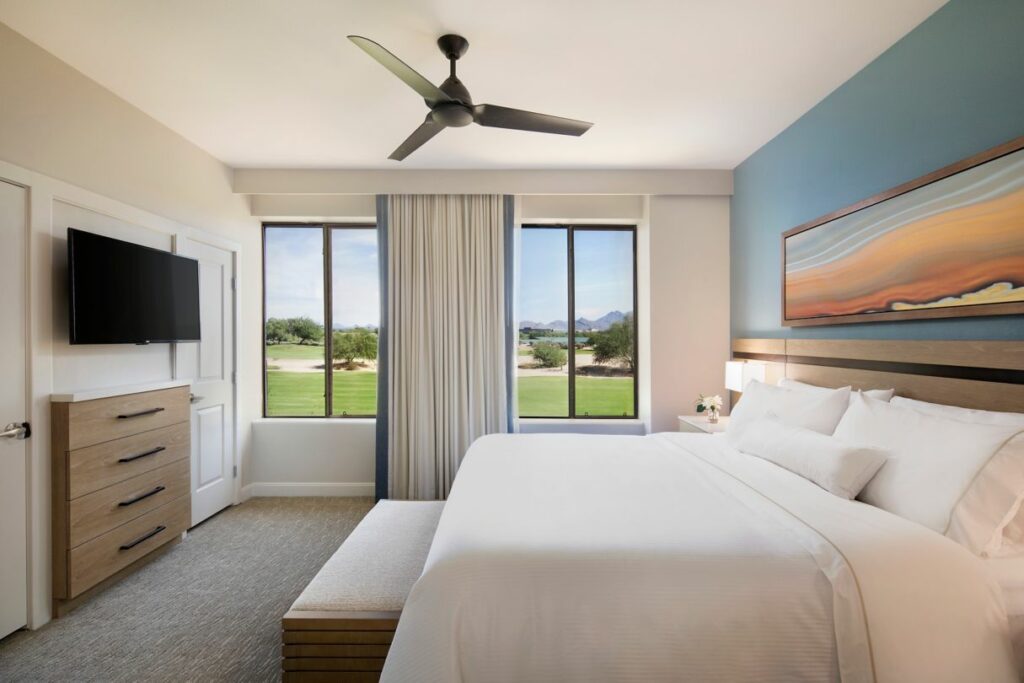 Price per night: starting at $189 per night
The Westin Kierland Resort is a hideaway with a spa and 27 picturesque golf courses located in the Scottsdale-Phoenix area. The spa offers a movement studio, a juice bar, and 21 treatment rooms. The medicinal powers of the native agave plant are used in some of the most well-liked treatments.
The spa uses many organic materials during treatments, including vegan nail polish, organic massage and aromatherapy oils. The resort has just opened a unique water park that allows you to surf in the desert.
The Westin Kierland Villas, a stunning vacation ownership resort, is situated on ten pristine acres of the spectacular Kierland community. Discover a genuine desert sanctuary, showing off luxurious villa-style lodgings
Top Excursions & Activities To Do On A Arizona Romantic Getaway
Arizona offers golf, spas, hiking, hot air ballooning, mountain biking, and horseback riding as weekend getaway activities. Visit a golf and spa resort with lots of activities on-site, or book a room at an inn with a more personal ambiance. Tucson, Phoenix, and Sedona are popular tourist attractions in Arizona.
There is so much to do and see in amazing Arizona. Book yourself into a luxury resort and spend the rest of your time exploring, relaxing, and falling madly in love. There are activities for everyone, from calming spa treatments to thrilling days out and about.
Pleasant Harbor Boat Rentals: Visit Lake Arizona for a relaxing day or, if you're more of a daredevil, a day of intense excitement. Enjoy swimming, knee boarding, water skiing, and tubing, among other activities. This makes for an incredible day out. Pleasant Harbor Boat Rentals offers fun for everyone.
Papillon Grand Canyon Helicopters: With a helicopter trip from Papillon Grand Canyon Helicopters, fly over the western United States. Fly over well-known locations like the Grand Canyon, Lake Mead, and Hoover Dam. Over 40 different adventures, including horseback riding, river rafting, and four-wheel drive, are available through Papillon. This is great for those adventure junkies out there.
Sanctuary on Camelback Mountain: The resort spa features a fitness facility, meditation garden, movement studio, and treatments with Asian influences. Unwind by the outdoor pool between palm trees and expansive views. What is a romantic holiday without a spa day?
The Grand Canyon is a must when you are in Arizona.
Sample Itinerary & Budget For Your Romantic Getaway In Arizona
You will need to rent a car for your trip to Arizona. It is best to rent it from the airport so that you can easily drop it off again when you fly out.
Day 1: Scottsdale
You should begin in Scottsdale. You can land at the airport and head straight to CIVANA Wellness Resort & Spa, one of the top couples retreats in Arizona, as it is located right adjacent to Phoenix.
The resort is relaxing and peaceful, and you can indulge in as many spa treatments as you wish. Start your vacation with a ton of spa treatments, nutritious food, desert views, and leisurely pool days. You can book an all-inclusive package at this hotel.
Day 2: Hot Air Balloon
Do a hot air balloon flight at sunrise on your second morning there. Hot air ballooning is usually very romantic and also very adventurous. Afterward, you can indulge in some brunch and bubbly. Seeing Arizona from a hot air balloon is an incredible experience.
Day 3: Head to Sedona
Take a trip to Sedona. The drive is around two hours long. The well-known Sedona Red Rocks and Vortexes that are naturally occurring regions said to be energy centers beneficial for healing, meditation, and personal development may be found here.
Most places are within walking distance, so you can explore from your hotel or resort.
Day 4: Sedona
Hike along the Boynton Canyon Vortex trail. After a long day of hiking, you can unwind by your hotel pool and go for a delicious dinner to reward yourself for your hard work. This is the perfect trip that mixes relaxation and adventure.
Sample Budget
| | |
| --- | --- |
| Activity | Price |
| Accommodation | $500-$800 per night on accommodation |
| Mode of Travel | $26 per day to rent a car in Arizona |
| Dining and Drink | around $20 per person per meal |
| Excursions | Hot air ballooning can cost about $249 per person. Spa treatments start at around $67. Other trips, like the Grand Canyon, are free of charge. |
Frequently Asked Questions
How much does an Arizona romantic getaway cost on average?
It depends on the type of trip you want. It will cost you more if you want to go on loads of adventures and do different activities. But on average, a trip to Arizona can cost around $1,829 for a couple on a budget.
If you choose to stay in resorts or luxury hotels, the price will be quite a lot higher.
When is the best time to visit Arizona?
Arizona is at its most pleasant in the fall and spring when the climate is mild, dry, and sunny. The off-season, which varies depending on the region, is the least expensive time to travel to Arizona. But Arizona is incredible all year round.
How long do people typically spend in Arizona on a romantic getaway?
Some people only stay for the weekend, while others may do a couple of days or even a week. It all depends on what you want to see and do.
What is the best way to travel around Arizona?
Public transit is one option for getting around the city, as are other modes of transportation such as rental cars, taxis, charter services, and ride-hailing apps like Uber, zTrip, and Lyft. However, it is advisable to rent a car during your stay.
Start Planning The Ideal Romantic Getaway
Arizona is one of the best states to go to for a romantic trip. It is beautiful, relaxing, and enchanting. You and your loved one are in for a real treat, whether you are looking for a relaxing break or a fun-filled trip of adventure and excitement.
Start planning your getaway so that you and your partner can have an unforgettable time. With so many different places to go to and so many luxurious accommodation options available, you will find the perfect spot for the two of you.
And, don't forget to check out our website for lots more brilliant romantic destinations across America!