Arkansas vacations are probably not the first words that come to mind when you are planning a romantic escape. If you visit with your loved one you will be pleasantly surprised by how much this beautiful state has to offer.
Many tourists simply skip over Arkansas and head to its neighboring states, but this is a good thing! It means Arkansas is private, cozy and perfect for those looking for some quiet.
Couples can find fascinating natural and historical sites, bustling nightlife and adventure activities. Sit back and read on to learn more about our favorite romantic getaways in Arkansas! We'll show you the best places to stay and what to do while you are there.
What Makes Arkansas Perfect For A Romantic Getaway?
Arkansas is an absolutely gorgeous state. Tourists can enjoy white sandy beaches, mountains, quaint towns, waterfalls and outdoor adventures.
From the most romantic hotels to homey B&Bs, there is something for everyone. Your experience in the city of Little Rock will be entirely different from soaking in the waters of Hot Springs. Arkansas has a romantic escape for every type of couple.
Whether you stay for a long weekend or a week, Arkansas has a good mix of accommodations and activities for all budgets.
Most Romantic Getaways Arkansas
Romantic getaways in Arkansas come in all shapes and sizes. From exploring local cuisine in downtown Little Rock to hiking in the Ozark Mountains – there are plenty of romantic spots throughout the state.
Let's take a look at some of the most romantic regions, as well as what to do and where to stay while there.
Hot Springs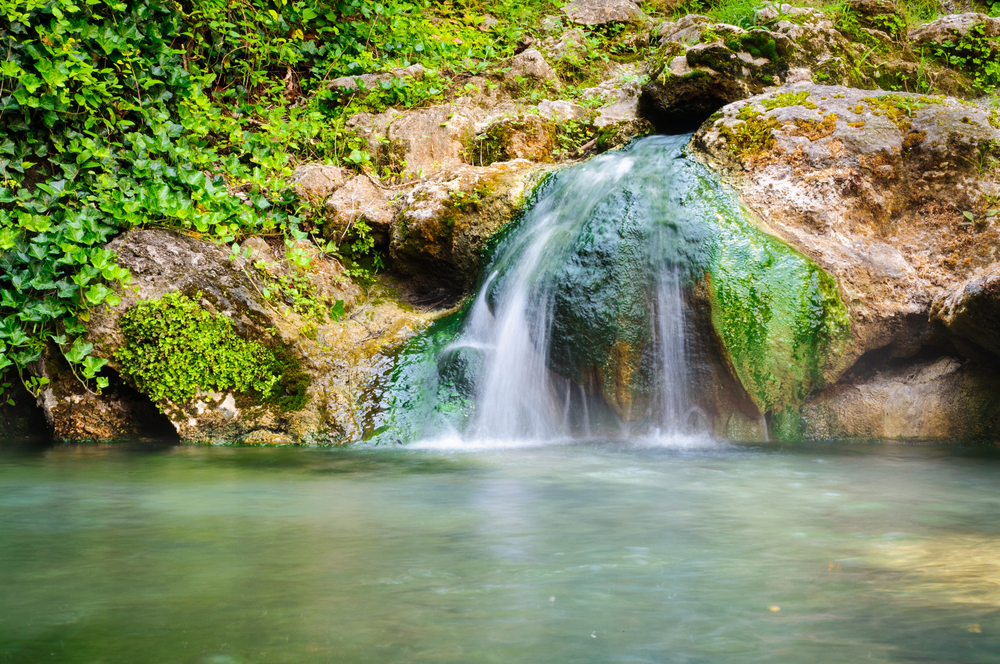 Native Americans came to this part of Arkansas hundreds of years ago. They made the trek to soak in the healing waters of the hot springs. And today, most people still visit Hot Springs for the same reason. But there is much more to do than just soak in the tub!
Here are some of our favorite couple's activities in Hot Springs:
Best Accommodations in Hot Springs: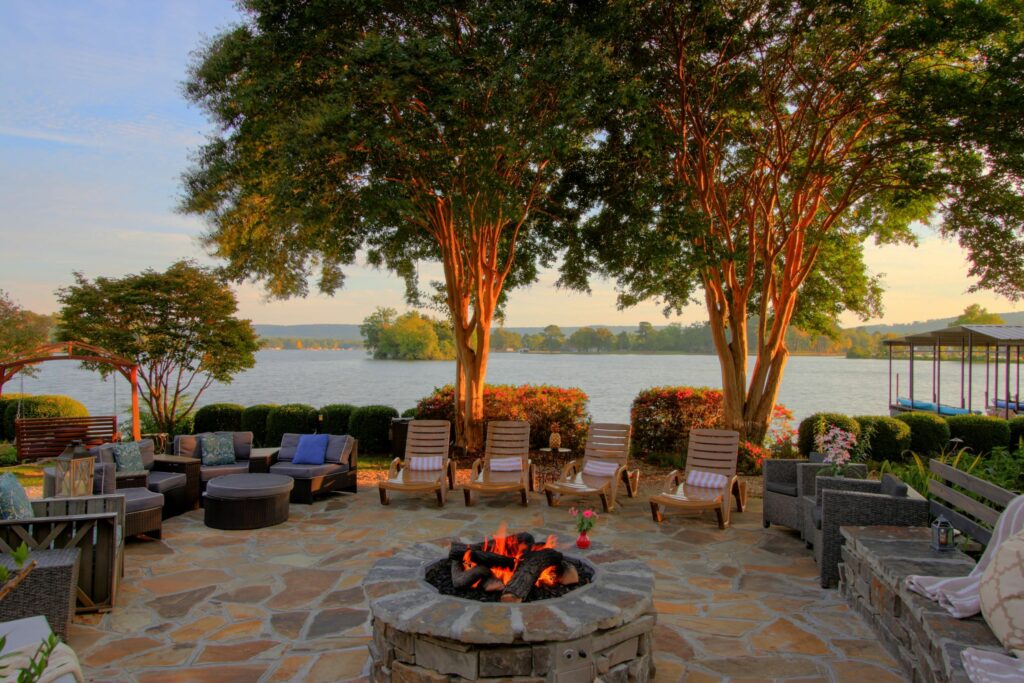 Price per Night: $419 – $689 per night, minimum 2-night stay
The Lookout Point Lakeside Inn is the ultimate romantic escape. This inn is tucked away in the Ouachita Mountains and has a stunning view of Lake Hamilton. Guests can expect true Southern hospitality when staying at Lookout Point Lakeside Inn.
Each room has a spectacular view of the lake. Breakfast is discretely delivered to your door each morning, so you don't even have to leave your room!
Couples who want to go the extra mile can purchase one of the romance packages (there are four to choose from!). We highly recommend the "Hot Springs for Two" package. It includes a massage session, entrance into the Garvan Woodland Gardens and Mountain Tower and credit to be used at the inn for dining and drinks.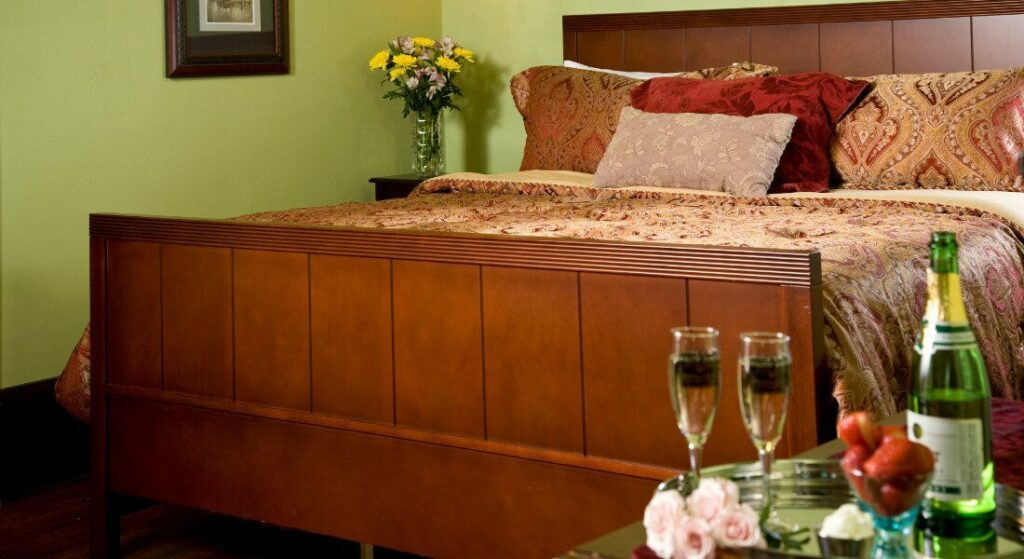 Price per Night: $180 – $350
At the Hilltop Manor Bed and Breakfast, you can wind down and relax in a historic building in the Hot Springs National Forest. Couples visiting the Hilltop Manor Bed and Breakfast will certainly not be disappointed.
This boutique in has five unique rooms and has that home-away-from-home charm. You can enjoy soaking in your private whirlpool tub, enjoy freshly brewed coffee with a view of the waterfall, or indulge your senses at the freshly prepared breakfast.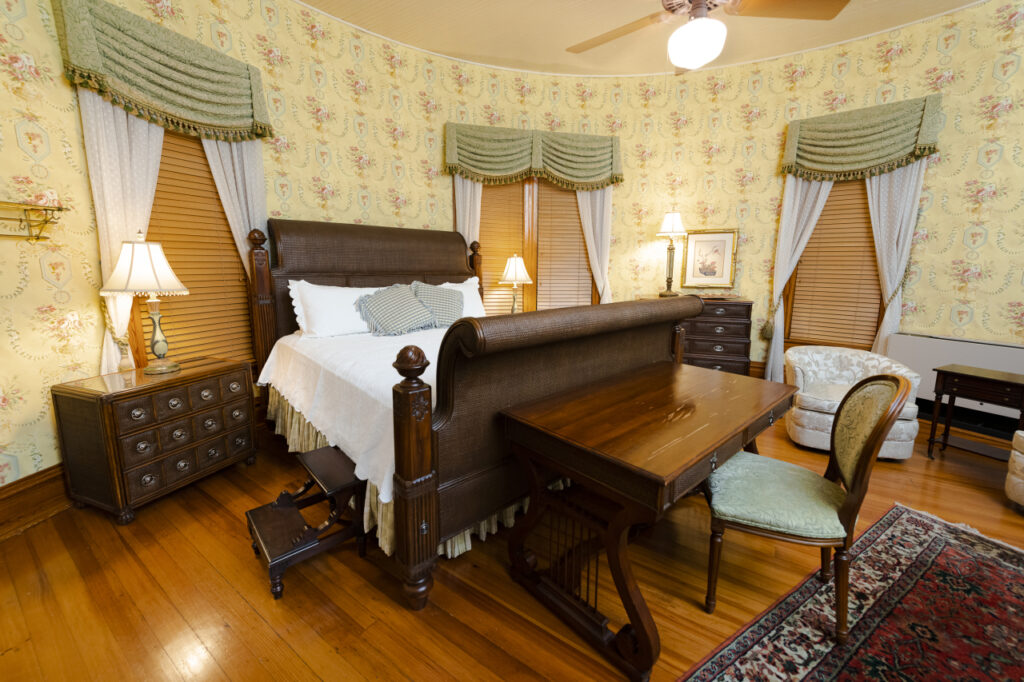 Captain Henderson House Bed and Breakfast is 50 minutes from Hot Springs in the neighboring town of Arkadelphia, but it is worth the drive.
The Captain Henderson House Bed and Breakfast is located next to Henderson State University. It is a large – yet cozy – Victorian mansion, which once housed a museum. Today it is open to couples looking for romantic getaways in Arkansas.
There are double and king rooms to choose from. It is the perfect romantic getaway for those seeking a stay steeped in history. Breakfast is included, and on-the-go couples can get a to-go breakfast before heading off to explore.
Eureka Springs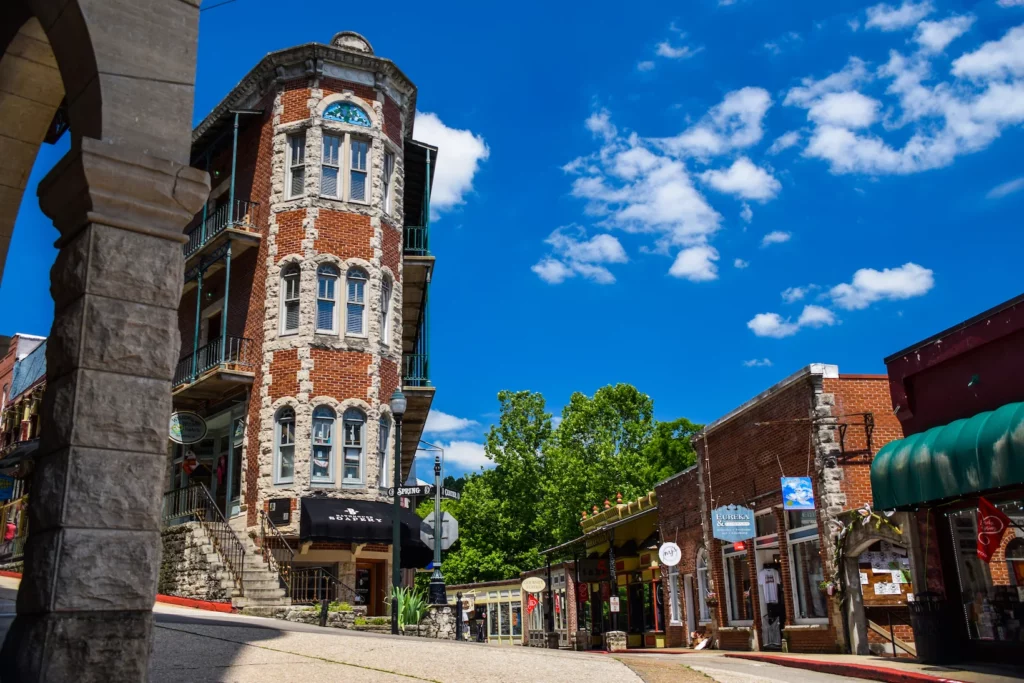 Downtown Eureka Springs is listed on the National Register of Historic Places. This does not mean you must be knowledgeable on all things history to enjoy the historic downtown district and the rest of the city.
Eureka Springs have been able to leap into the modern age, combining old and new to appear to all kinds of visitors.
Here are some of our favorite things to do when visiting Eureka Springs:
It is a festive and lively place perfect for a holiday. Depending on when you visit, you can join in the festivities of the Ozark Mountain Music Festival or the Christmas Parade of Lights.
Marvel at the limestone bluffs and caves at the nearby Beaver Lake.
Stroll around town, seeking out antique stores and delicious restaurants. We highly recommend Le Stick Nouveau for dinner.
Visit the amazing Thorncrown Chapel (it really cannot be missed).
Take a day trip from Eureka Springs to Van Buren (a 2-hour drive) to visit the King Opera House and Lee Creek Park.
Best Accommodations in Eureka Springs: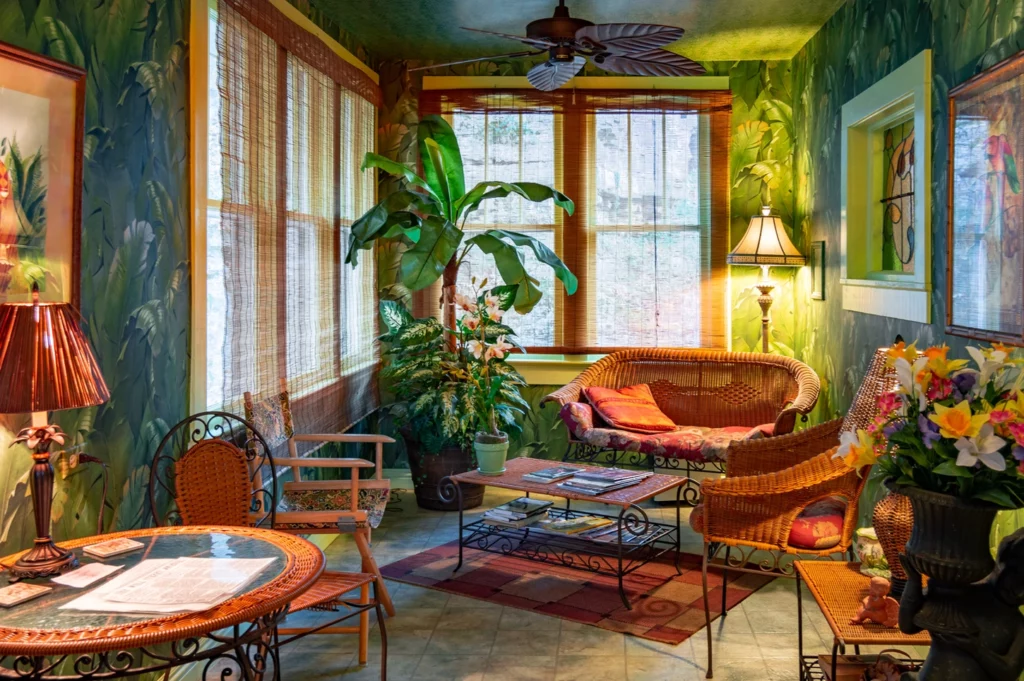 Price per Night: $259 – $389
The unique Cliff Cottage Inn is a luxurious bed and breakfast in downtown Eureka Springs. This Victorian B&B and Boutique Hotel is just a step away from all the shops and galleries Eureka Springs has to offer.
The Cliff Cottage Inn feels like a magical place. The rooms have private balconies and a hot tub; some have fireplaces, and each room feels like a private cottage. It is the perfect romantic getaway.
They offer an additional "Romance and Celebration" package that includes chocolates, roses, flowers, coffee and champagne.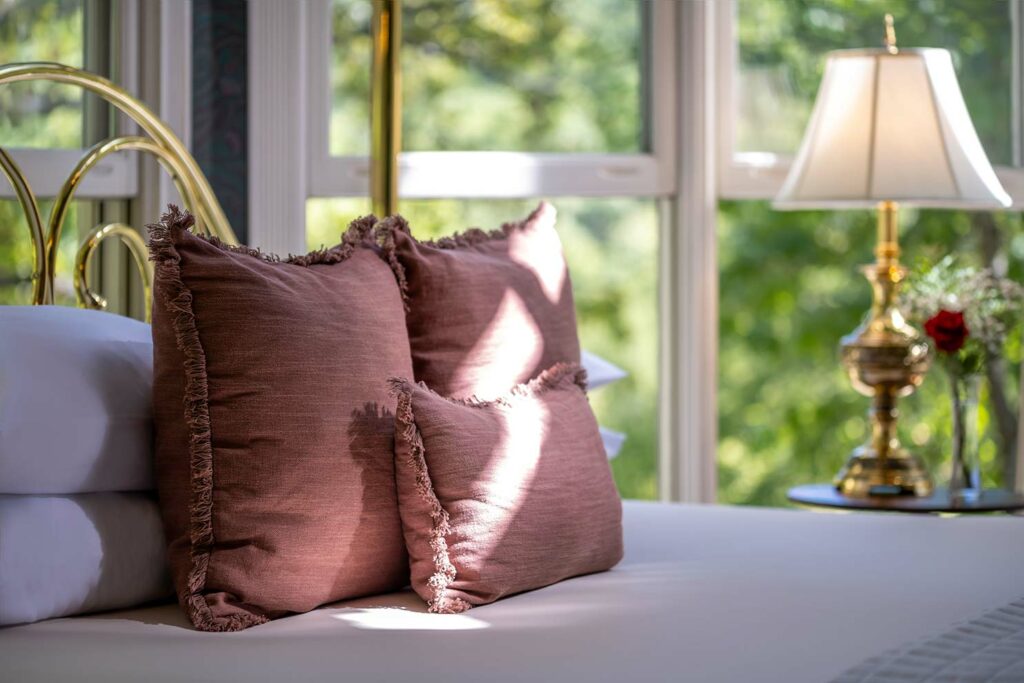 Price per Night: $45 – $94
The Arsenic and Old Lace Bed and Breakfast may sound like a murderous place, but you will be surprised by the homey feel of this Eureka Springs inn. It is located within walking distance of town and will give couples all the privacy they seek.
Each room has a fireplace, and a free continental breakfast is on offer. For those seeking to further satiate their hunger, the Crystal Dining Room is just a five-minute stroll away.
There are a variety of rooms on offer at the Arsenic and Old Lace Bed and Breakfast. Guests can choose from the Tree Top Suite, Patio Room, Chantilly Rose Room, Monet Room and Library Room. The rooms have unique amenities, ranging from a king-size bed, whirlpool tub and fireplace found in some rooms.
Guests can tuck into a home-cooked gourmet breakfast which can be delivered to their rooms for an extra $25.
For couples willing to splash the cash, there is also a Romance Package. It includes champagne, a couple's massage and a dinner voucher to many of the surrounding restaurants.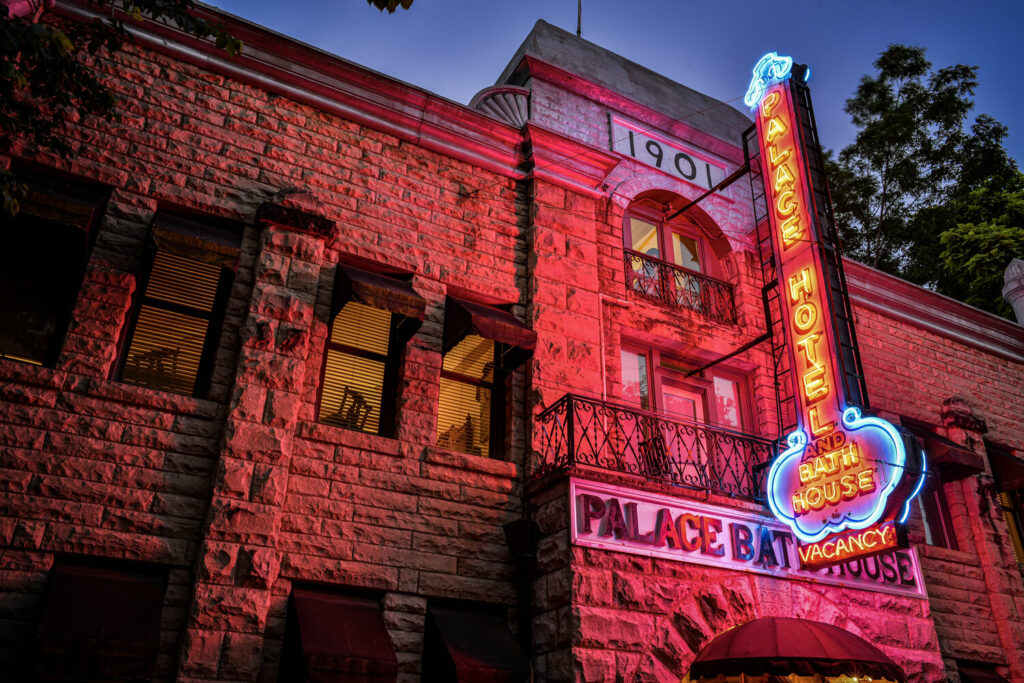 Price per Night: $199 – $249
The Palace Hotel and Bath House will allow you to travel back in time. This hotel was constructed in 1901 to mimic a European castle.
The Palace Hotel has vast rooms and suites, each with a unique decor theme. There is also a Bathhouse spa on site for all your wellness needs.
Couples looking for something extra can pre-book one of the packages on offer. They can choose between the Historic Retreat Package or the Romantic Getaway Package.
When it comes to romantic getaways in Arkansas, you cannot go wrong with a stay at The Palace Hotel.
El Dorado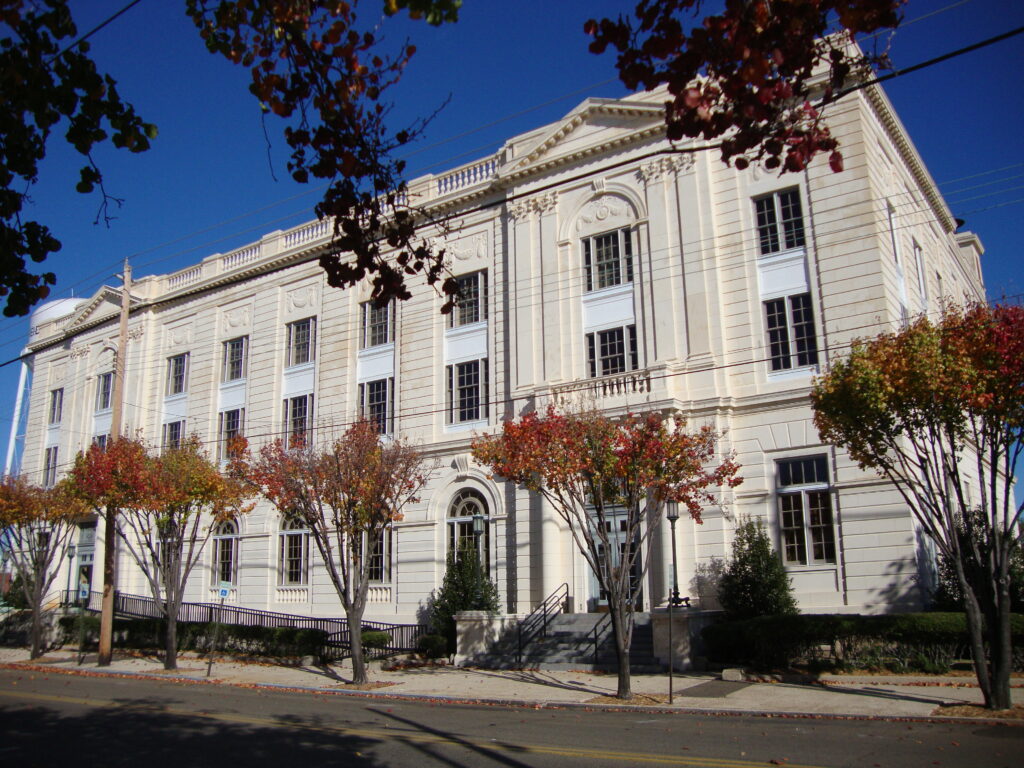 El Dorado is the result of an oil boom in the 1920s. It still retains many historic features but has become a hot spot for art deco and cultural activities.
There is a little bit of everything in this historic town, but here are our favorite activities for those planning romantic getaways in Arkansas that features a stop in El Dorado:
Best Accommodations in El Dorado: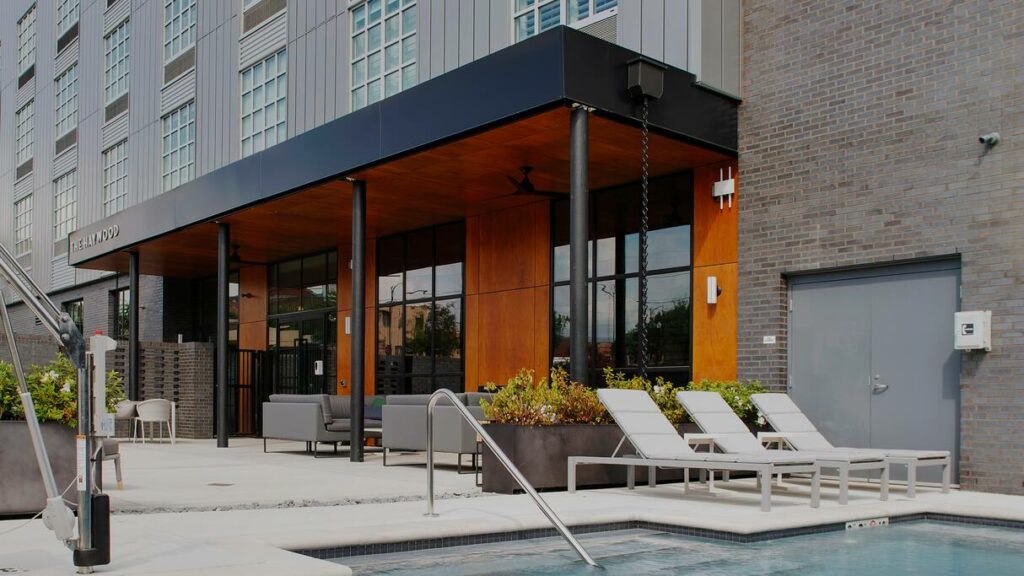 Price per Night: $124 – $206
Hilton's Tapestry Collection Haywood Hotel is located in the heart of the Murphy Arts District. It is a modern take on the Southern lifestyle.
Guests can enjoy access to the outdoor pool, cafe and bar. The rooms are bright and colorful, making the hotel one of the best romantic getaways in Arkansas for couples looking for affordable accommodation that doesn't skimp on style.
Everything you would need is within walking distance. The Haywood Hotel is perfect for those who want to be in the midst of all the action.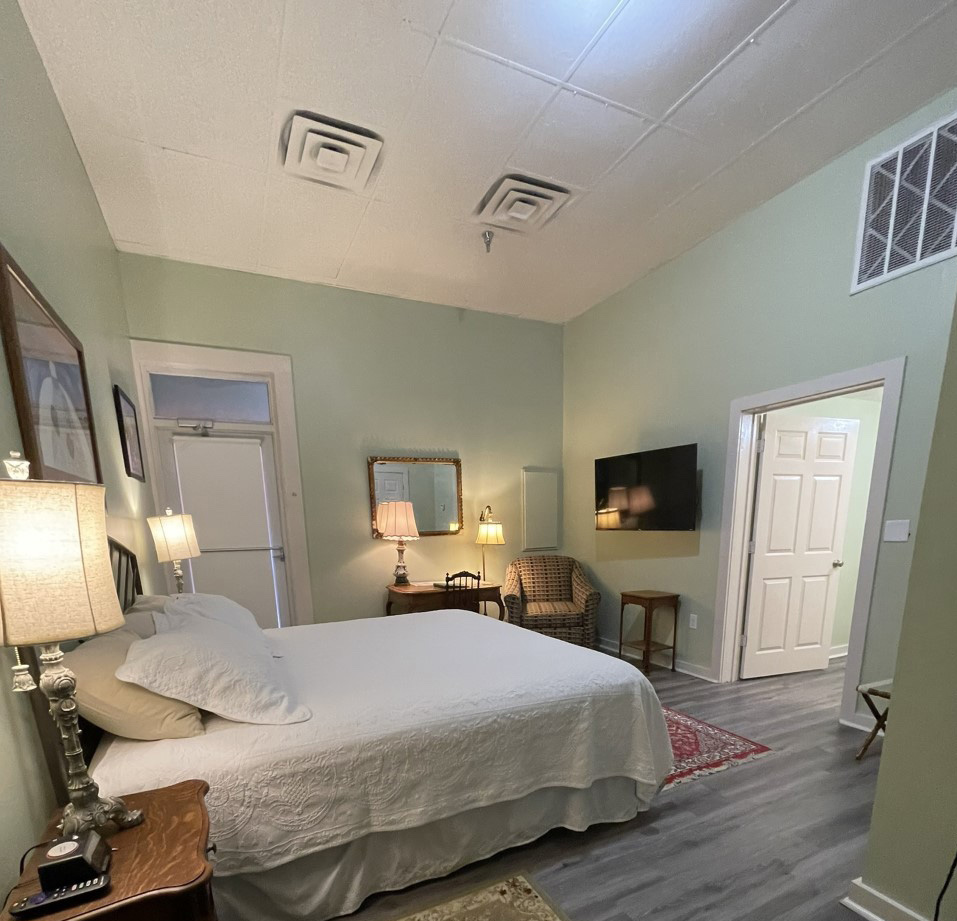 Price per Night: $95 – $185
Union Square Guest Quarters identifies itself as "El Dorado's Finest Lodging."
There are plenty of room options to choose from, such as guest rooms, suites and luxury suits. The Union Square Guest Quarters are scattered across various properties in El Dorado. Two suites are in an 1875 restored home. Another two are located in downtown El Dorado, while some are situated in Myrtelle's House.
There is also a restored mansion from the oil boom years where some rooms are located. The opportunities are endless!
Guests can enjoy a complimentary breakfast as well as the use of a nearby fitness center with a pool.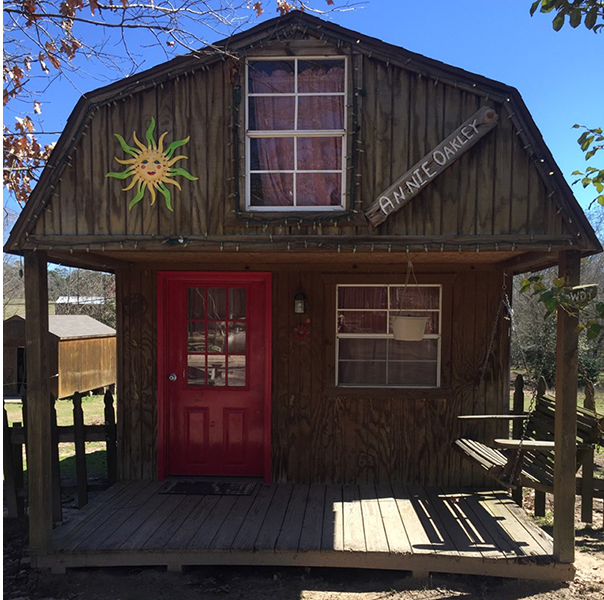 Price per Night: $125 – $300
Bar-J Ranch is not your average hotel or inn, and perhaps some people will not consider it a destination for romantic getaways. Their lodgings are for couples who want something out of the ordinary, and if you are looking for a five-star all-inclusive resort, you are better off staying somewhere else.
Bar-J Ranch will allow you to live your inner cowboy fantasies. You can brand cattle, go horseback riding, fish, or relax around the campfire. Couples can opt to stay in private cabins or the "Texas Ranger Loft."
Little Rock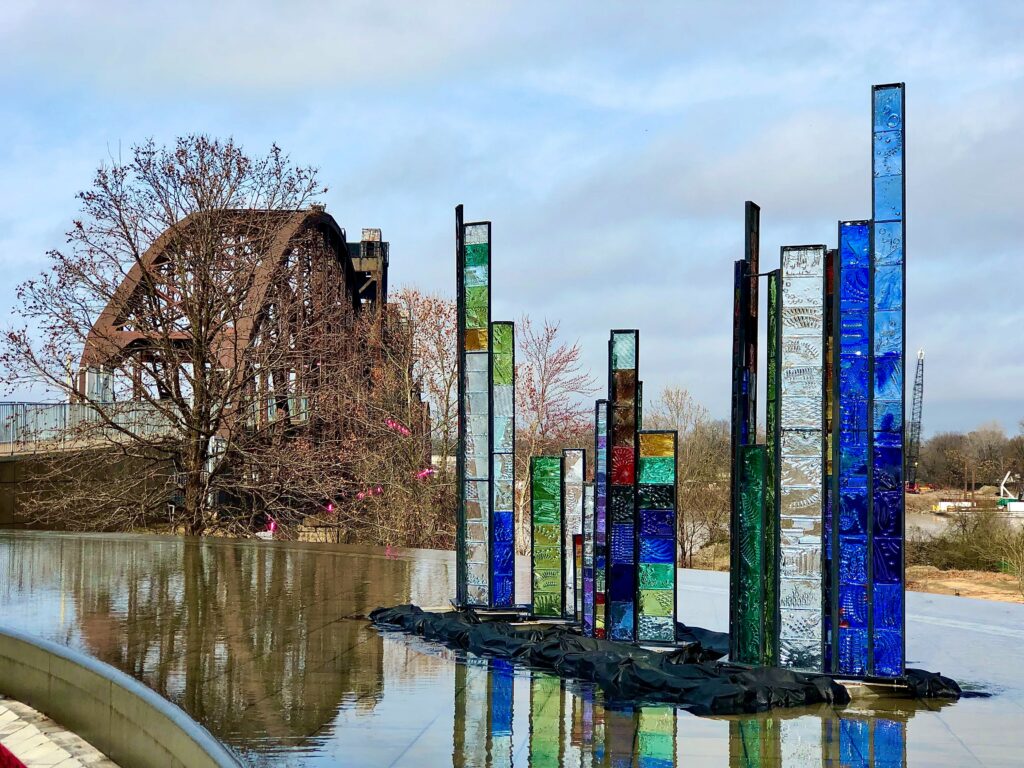 Little Rock is an affordable escape for tourists who still want to enjoy city life.
It is the capital of Arkansas and is renowned for its rich history, culture and hospitality.
Couples will never be bored in Little Rock. Here are some of our top picks for this vibrant city:
Best Accommodations in Little Rock: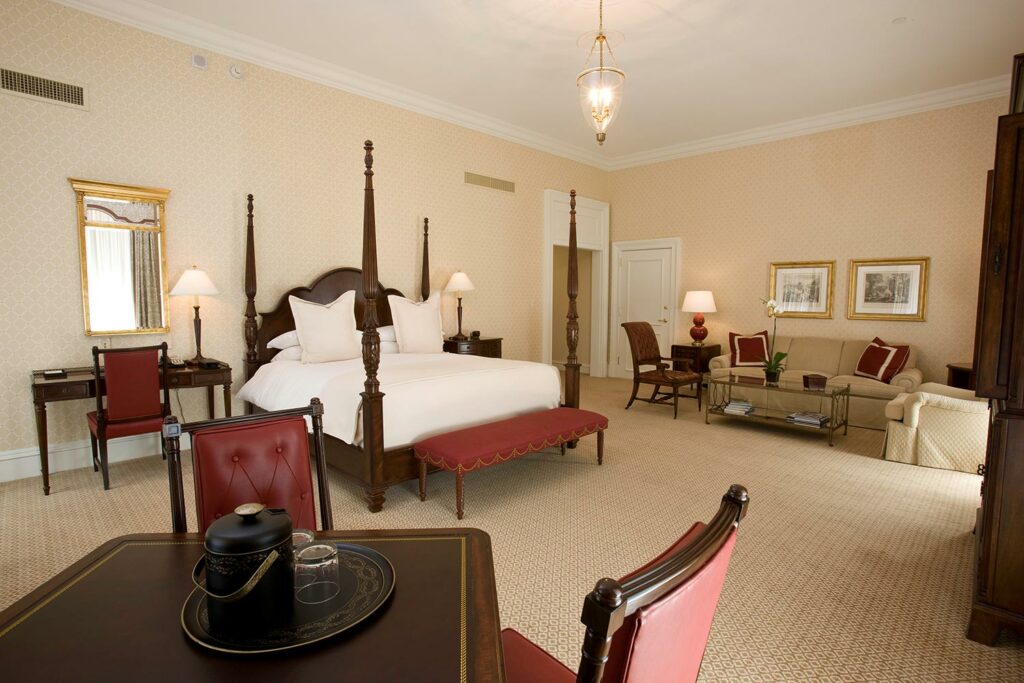 Price per Night: $199 – $350
The historic Capital Hotel was deemed the "number 1 hotel in Little Rock" on TripAdvisor, and it is easy to see why.
The Capital Hotel is a little piece of living history that everyone can enjoy. It is located in downtown Little Rock and is close to museums, parks and the River Market District.
Guests at the Capital Hotel can choose from superior rooms, king rooms and suites. There are also several special packages on offer.
If you dare leave your comfortable room, you can head down to the hotel's restaurants. Guests can choose from the One Eleven restaurant, or the on-site Capital Bar and Grill.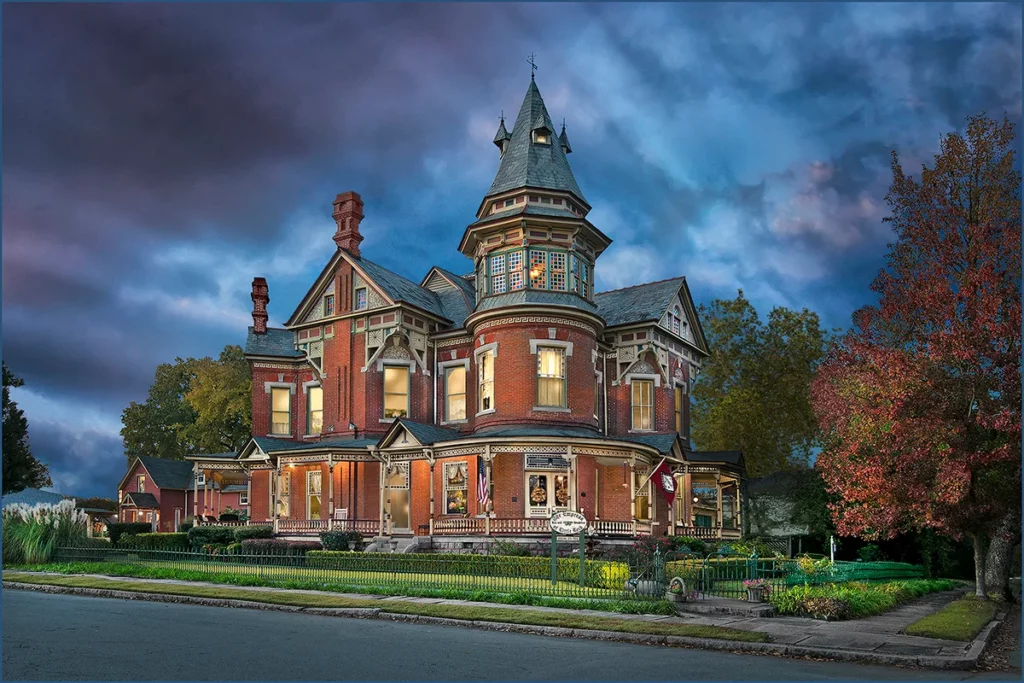 Price per Night: $185 – $299
The Hornibrook Mansion is home to the Empress of Little Rock Bed and Breakfast. This is a truly romantic destination, serving a gourmet breakfast to guests in the gorgeous dining room.
You can get lost in the beauty of the Empress of Little Rock. From exploring the secret garden to marveling at the grand parlor, you will be in awe of this magical building.
You and your loved one can enjoy a warm fireplace, a jacuzzi hot tub, a steam sauna and a jet shower – all in your own room!
The Empress will truly make you feel like royalty and is one of the most romantic getaways in Arkansas.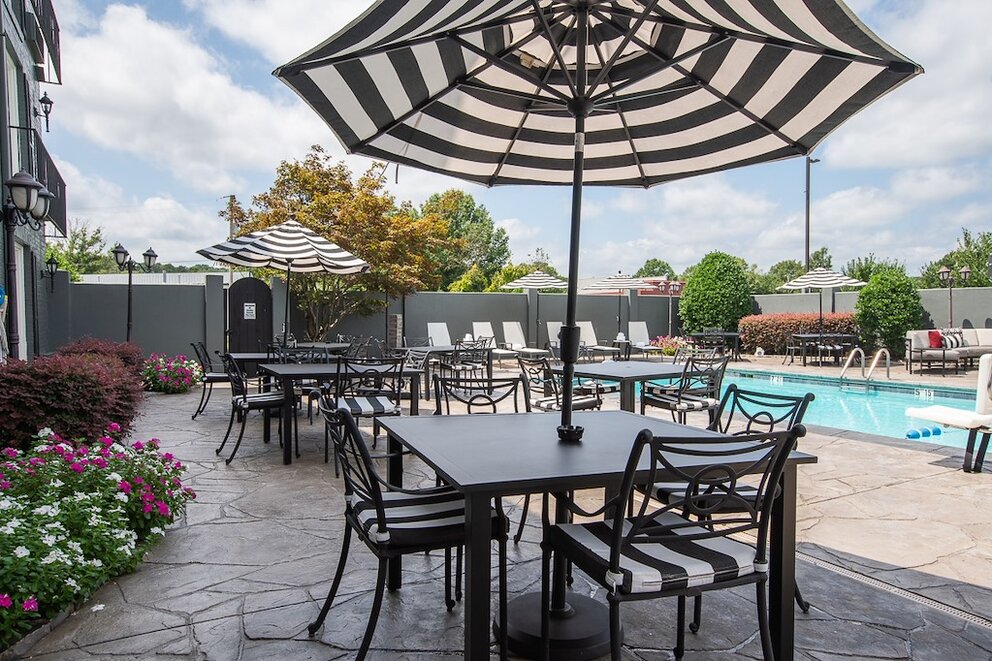 Price per Night: $166 – $400
Hilton's Tapestry Collection Burgundy Hotel is a four-star hotel in Little Rock. It is perfect for those seeking something more luxurious and up-market. Despite its modern and contemporary design, it is still incredibly comfortable and will quickly feel like a home away from home.
Each guest room at The Burgundy Hotel has been kitted out with modern amenities and the plushest furnishings.
The on-site restaurant, Table 28, serves American cuisine with a funky twist. If you are lucky to score a seat at the 28th table in the restaurant, you and your loved one will be treated to a special six-course meal.
Top Excursions & Activities To Do On An Arkansas Romantic Getaway
With so much to do and see during Arkansas vacations, it can be overwhelming to find your perfect activities. Fortunately, we have found some of the best excursions to enjoy during your time in Arkansas.
A visit to the Hot Springs National Park will have you exploring Bathhouse Row. Although there are no outdoor bathing areas, two of the facilities will allow visitors to submerge themselves in the pleasantly warm water.
Foodies should find their way to Fayetteville. The historic college town in Northwest Arkansas is perfect for couples wishing to treat their taste buds. Your meal can be accompanied by live music, or you can get some unique trinkets at many of the town's boutique shops.
Music lovers will enjoy the Arkansas Folk Festival at the Ozark Folk Center State Park in Mountain View. This city is the folk music capital of the state with plenty of live music venues with a backdrop of the Ozark Mountains.
Those looking for romantic getaways in Arkansas are really spoiled for choice!
Sample Itinerary & Budget For Your Romantic Getaway In Arkansas
Day 1: Little Rock
Start your day off at the state's main city. There is plenty to do here, or you can simply stroll around the city soaking in the atmosphere and looking for a local bite to eat.
Renting a bike from Rock Town River Outfitters is the best way to explore the city (from $22 for 2 hours).
After an exhilarating bike ride, grab dinner in the form of tacos and beer at Camp Taco. If you are lucky, you may be treated to some live local music as well.
Day 2 – 3: Hot Springs
Your muscles probably need some relaxation after all the cycling, and dipping into some warm water should do just the trick.
At the national park, you can hike (if you want some more exercise!), enjoy beautiful vistas, explore the lakes, and relax in the two bathhouse facilities.
The next day will see you visiting the Garvan Woodland Gardens. Here you can pack a picnic and walk around the gardens. Whether you want to go for a run around the botanical gardens or sit and enjoy the company of your loved one, the choice is yours! While you are there, make sure to check out the Anthony Chapel Complex.
For dinner, try some of the amazing pizza at De Luca's before heading to bed after a day of adventure.
Day 4: Petit Jean State Park to Little Rock
Make the short 1.5-hour drive to Petit Jean State Park. Here you will find plenty of trails, waterfalls and gorgeous overlooks. If you would rather take it easy, you can have brunch at the main dining room of Mather Lodge. You can also rent a kayak while at the park.
Finally, it is time to head back to Little Rock.
Expected costs
Here is a breakdown of the expected costs for a long weekend in Arkansas.
| | |
| --- | --- |
| Activity | Price |
| Accommodation | Accommodation prices vary, depending on whether you stay in a hotel or B&B. You can expect to pay on average $200 for two people per night. |
| Mode of Travel | Fine dining will be significantly more expensive than eating at a local take-out. You should budget on average $75 to $100 for two people per day. |
| Dining and Drink | Fine dining will be significantly more expensive than eating at a local take-out. You should budget on average $75 to $100 for two people per day. |
| Excursions | There are plenty of free activities across the state, but to visit museums and parks you should set aside $20 per person per excursion. |
Frequently Asked Questions
How much does an Arkansas romantic getaway cost on average?
A couple's trip to Arkansas costs on average $245 – $480 per day, which includes accommodation, food, excursions and car rental.
When is the best time to visit Arkansas?
It depends on what you plan on doing in Arkansas! If you want to make the most of the lakes and rivers, then summer is the best time to visit. For a more relaxed trip, September to October (during fall) is absolutely beautiful. The most affordable time is during January and February.
How long do people typically spend in Arkansas on a romantic getaway?
You will need more than just a weekend to explore everything Arkansas offers. The ideal trip will be longer than three days – and you can even stretch it out to a whole week.
Start Planning The Ideal Romantic Getaway
Arkansas is a beautiful state, and any couple that heads there for a romantic trip will be glad they did. Whether you want to hike the Hot Springs National Park or stay tucked away in a fancy hotel in the city, the choice is yours.
Are you ready to start planning your next romantic getaway? Make sure to check out Couples Travel for all the resources and information you need