Pennsylvania might not be the first state that pops into mind when figuring out where to take your significant other on a romantic getaway, but you'd be surprised.
If you are looking for romantic getaways in PA, look no further. Whether it is a romantic all-inclusive resort, champagne and chocolate treats for breakfast, or luxurious spa days. This article will take you through everything you need to know for the perfect getaway.
The Essential Pennsylvania Romantic Getaway Guide: Best Places and Travel Tips
Pennsylvania has more on offer than you might expect. You have some of the most popular east-coast cities just a stone's throw away. But Pennsylvania itself provides lots of peace and tranquillity. So relax and sit back on a porch with some sparkling wine or tea after exploring one of the many hiking trails.
On top of that, PA has two of the most vibrant cities on the East Coast of America on offer. Pittsburgh and Philadelphia offer shopping, culture, and world-class dining for visitors from near and far.
Plus, Pennsylvania is the home to Hershey's chocolate. So you will definitely get to nibble on some top-notch chocolate-covered strawberries.
PA has an incredibly diverse geography – mountain ranges, plains, and lots of forests. So you can get up to a lot of excursions and activities that will tickle anyone's fancy. Yes, horseback riding is definitely one of those.
Most Romantic Getaways in Pennsylvania
There are a lot of places to go for a romantic weekend getaway in Pennsylvania, no matter what you fancy. You can take a road trip across the Amish Country, visit Lake Erie, go hiking through the countryside or do some sightseeing in Philly or Pittsburgh.
Are you a sportive couple that is seeking outdoor adventures in Pennsylvania? Or just want to treat yourself to a full-service spa? Either way, you will definitely be able to find your dream romantic getaway in our list of romantic hotels and B&Bs in the following areas:
Poconos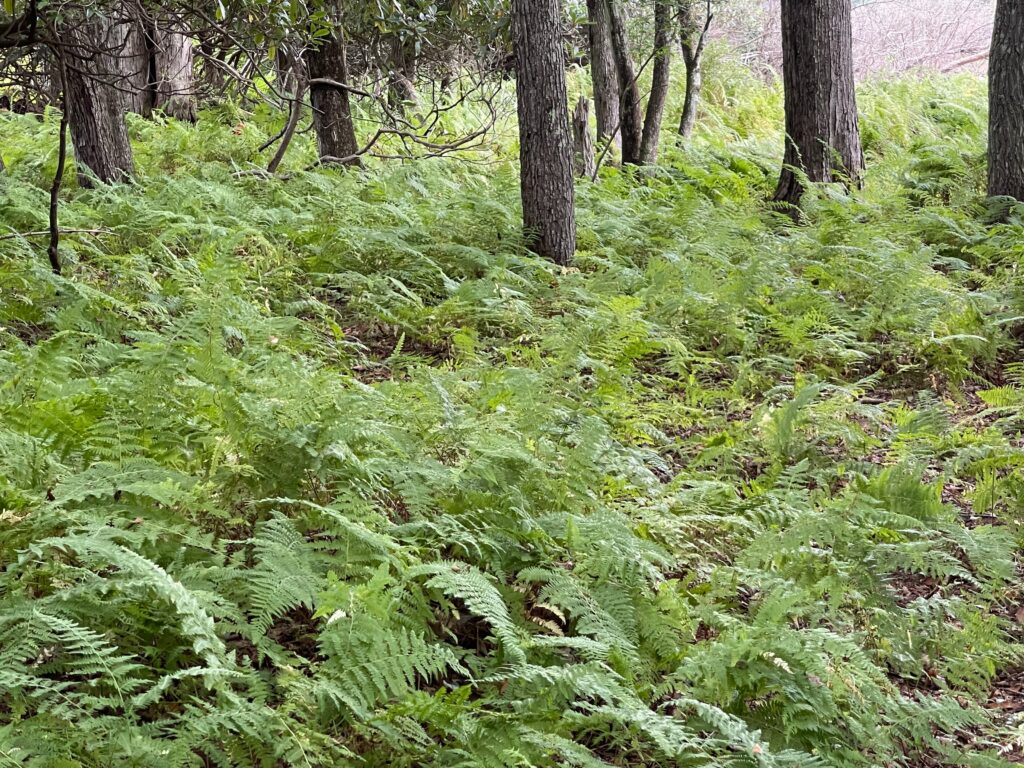 The Pocono Mountains, also known as the Poconos, are a wonderful outdoor destination that stretches over 2,400 square miles through the northeast of PA. Here you can hike through several national parks and enjoy the area's natural beauty all year round. Thanks to this, the Pocono Mountains have several activities on offer:
fishing
swimming
skiing
mountain biking
horseback riding
If you wish to stay in the Pocono Mountains area, here are some of the most romantic hotels in the Pocono Mountains:
Best Accommodations in Poconos: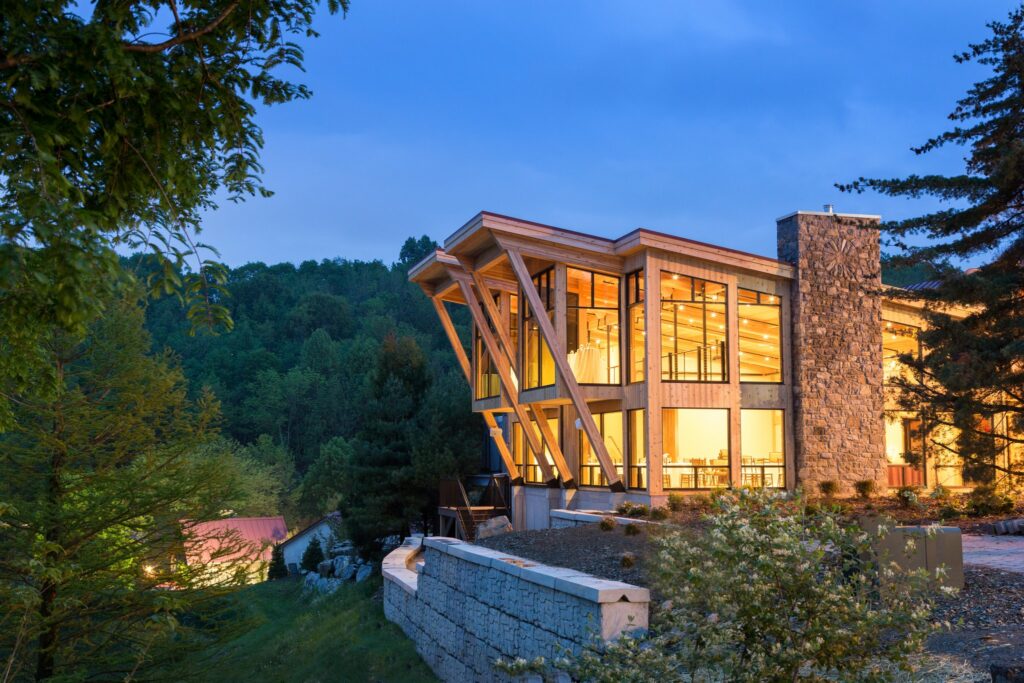 Price per Night: $149 – $247
This lovely adult-only romantic hotel offers visitors breathtaking views of the Poconos Mountains. On top of that, you can choose romantic packages or enjoy their luxury rustic but elegant guest rooms. The Inn offers:
private hot tubs
fireplaces
a luxury spa
outdoor pool
complimentary breakfast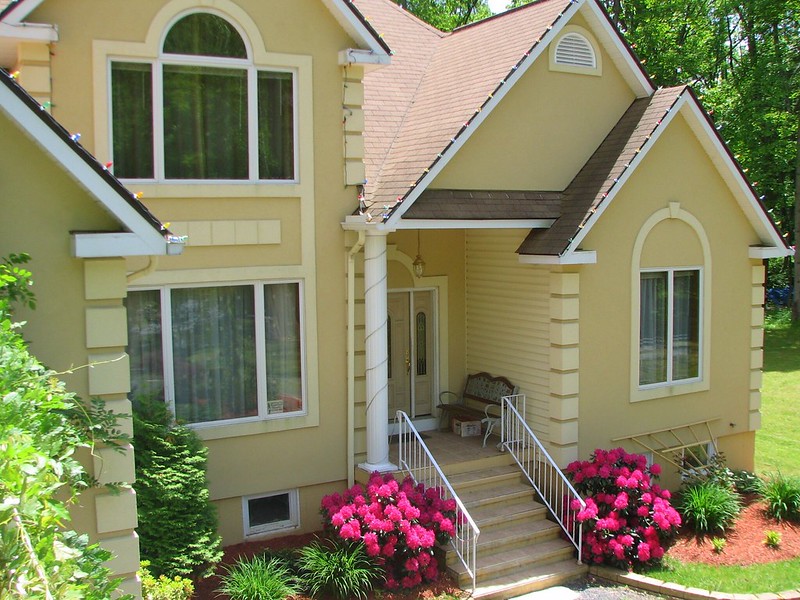 Price per Night: $265 a night + taxes and fees
The award-winning luxury bed and breakfast offers beautiful rooms and private balconies with your very own jacuzzi and fireplaces. Additional treats can be booked, such as:
en-suite massages
three-course breakfasts
You will find many activities, such as wine tasting, hiking trails, kayaking, and shopping.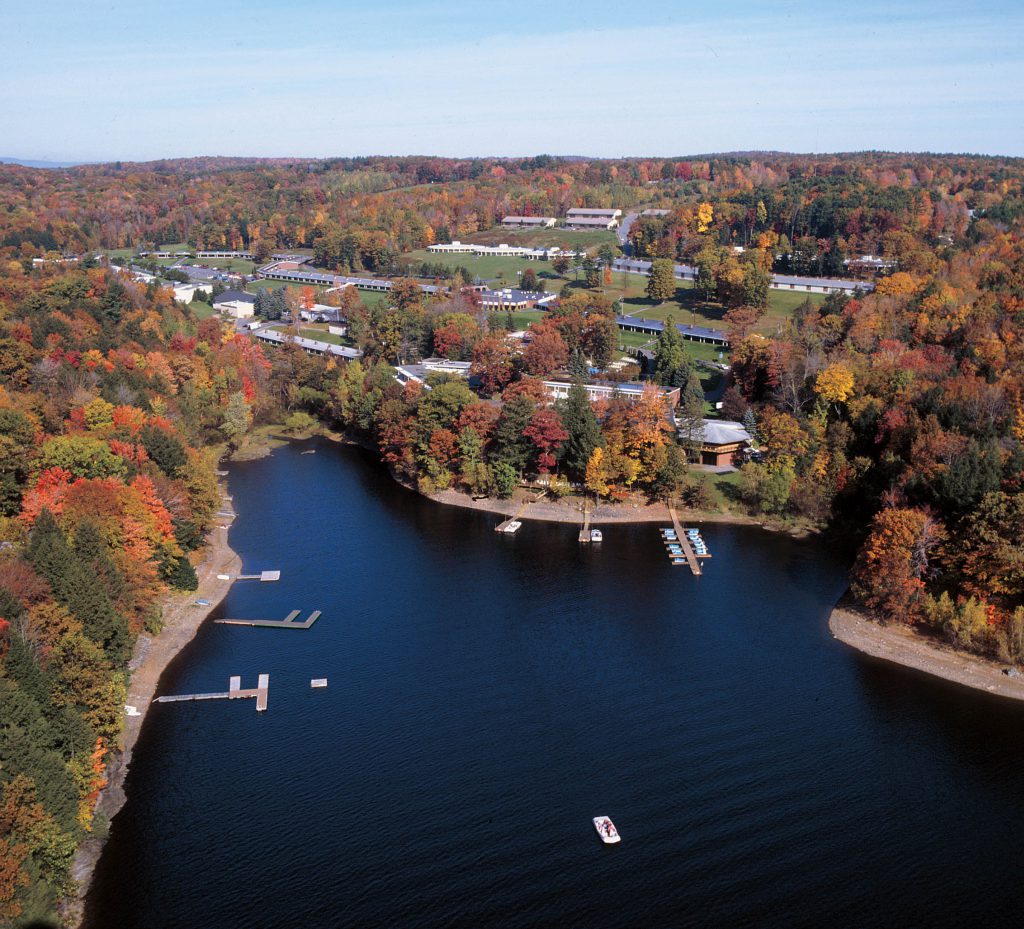 Price per Night: starts at $200 + tax
This resort offers a romantic retreat for couples only and is perfect for those weekend getaways that require some extra romance. Here's why; the resort offers rooms with a fireplace and heart-shaped jacuzzi tubs! On top of that, you can enjoy the in-house 7′ tall Champagne Tower whirlpool and evening musical entertainment.
At the Cove Haven Resort, you can book romance packages. These come with chocolate, wine, and flowers delivered to your room. Or partake in fun events such as cooking classes, bingo, or caricature drawing classes.
This luxury hotel also has the following amenities:
Sports center
Spa and Wellness area
Gym
Indoor and outdoor pools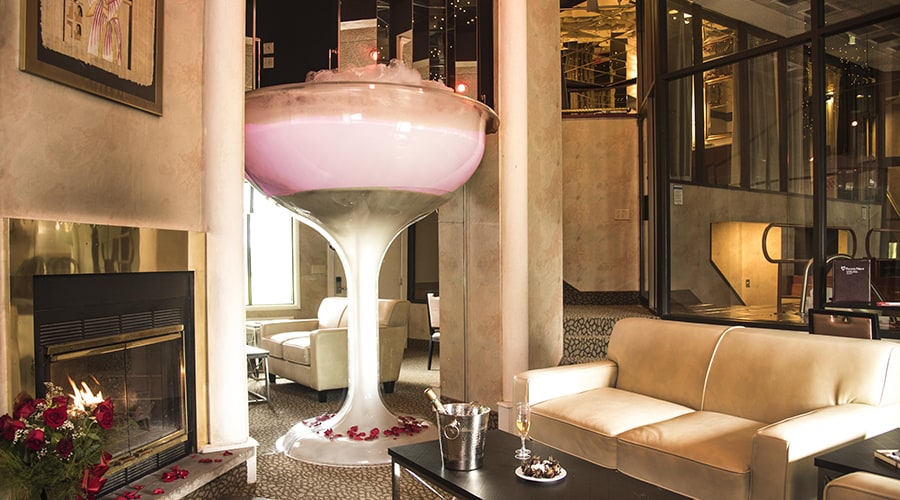 Price per Night: From $299
The Paradise Stream Resort is an adult-only resort overlooking the marina and golf course. Each room is a themed suite that comes with wellness baths, hot tubs, and fireplaces.
If you want to upgrade, you can even get your own private pool or a sauna! Room service at the Paradise Stream Resort will deliver everything you need straight to your suite. Otherwise, you can enjoy a lavish breakfast buffet, a gym, a game room, and even a nightclub.
The Paradise Stream Resort is perfect for a weekend getaway. It offers all the amenities and activities you might consider when considering romantic getaways in Pennsylvania.
Philadelphia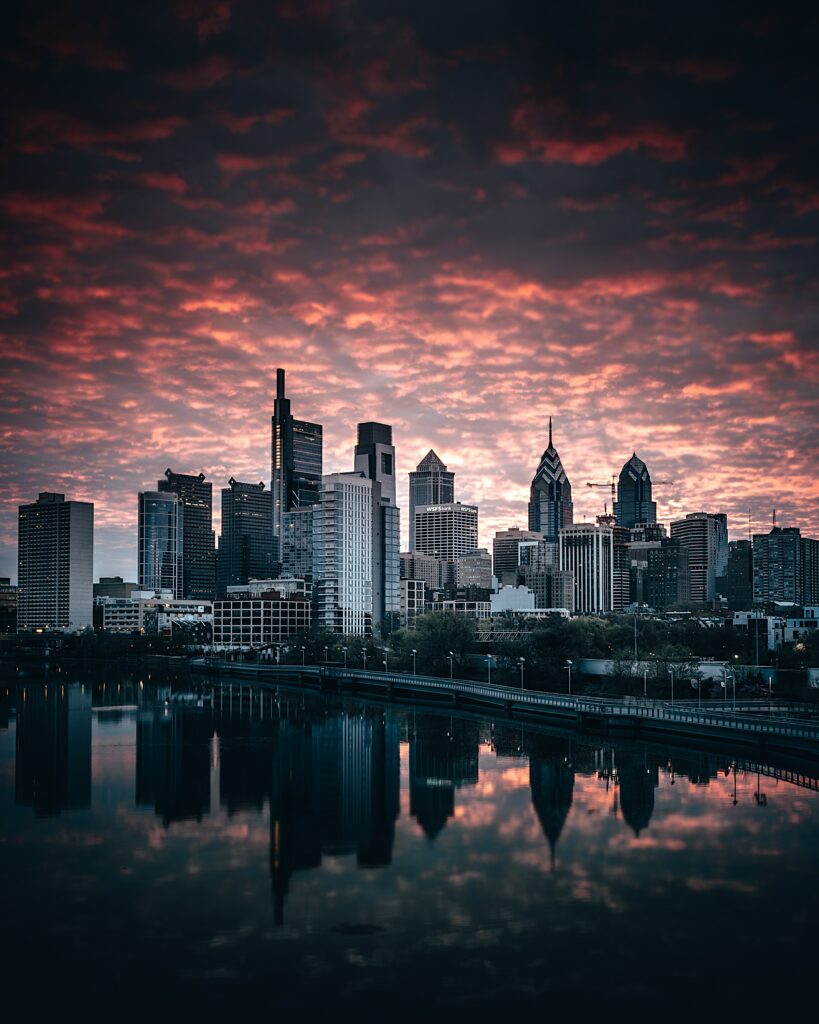 One of the most illustrious cities on the East Coast of America and just about an hour away from New York City. Philadelphia is a must-visit for anyone in Pennsylvania and around.
Whether you are into history and the Revolutionary War memorials in the city or into art, the city has something to offer you! Come to Philly to view the iconic Liberty Bell or visit the Philadelphia Museum of Art.
Alternatively, you can stroll along the waterfront, visit the huge zoo or visit the Eastern State Penitentiary here.
Best Accommodations in Philadelphia: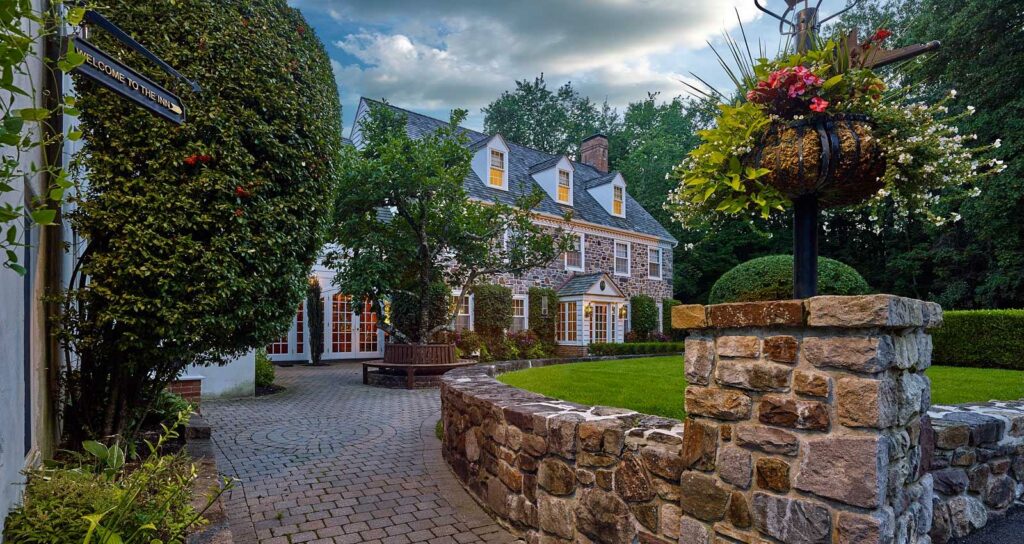 Price per Night: $395 – $895 per night + taxes and fees
Hands down, this Inn is on top of the list of the most romantic getaways in PA!
The limited eight guest rooms each have a jacuzzi as well as a cozy fireplace. Some of these rooms offer a private veranda that offers stunning views of the landscapes outside. On top of that, breakfast is included in the price.
You can book additional en-suite couple's massages or enjoy the heated seasonal outdoor pool with your significant other.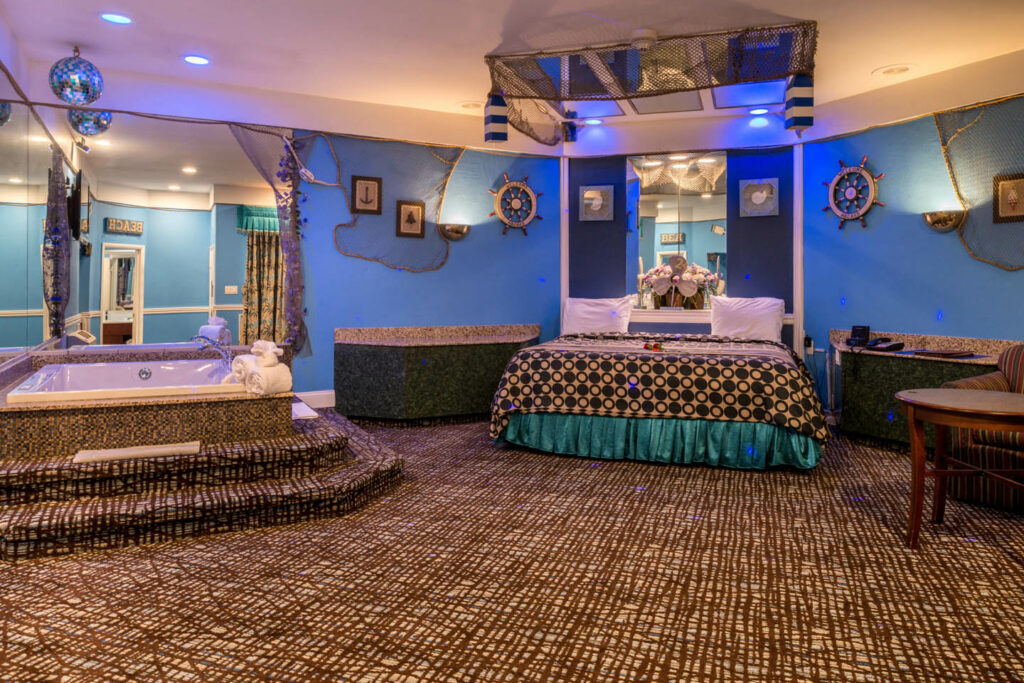 Price per Night: $155 – $243
If you are looking for complimentary chocolates, roses, and champagne, then you have come to the right place at the Inn of the Dove. The stylish rooms offer a private hot tub, are nice and quiet, and have super soft and cozy beds.
You can book several romance packages at this hotel, and the super friendly and attentive staff will go out of their way to make your romantic stay one for the books.
Gettysburg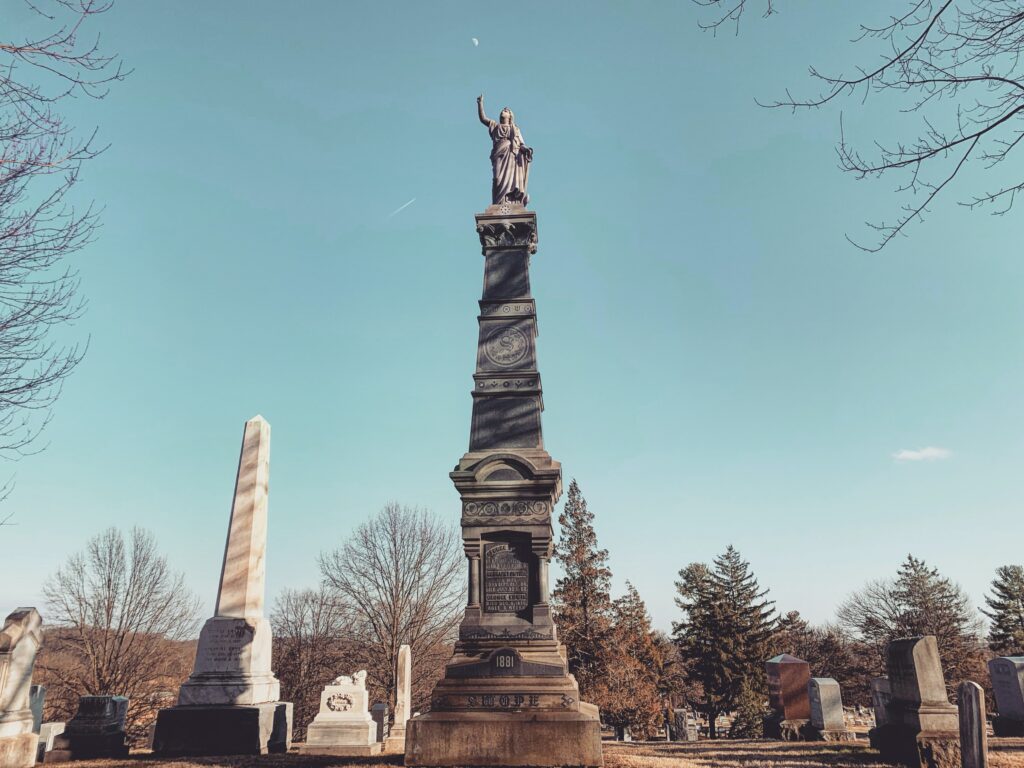 Gettysburg is a historical town of high importance due to its significance in the American Civil War. The Gettysburg National Battlefield is probably the most prominent site and draws in thousands of visitors.
War memorials might not be the first thing you think of for a romantic getaway. But exploring the history and your cultural heritage together and walking through museums does have a bit of a romantic feel and historic charm to it, doesn't it?
Best Accommodations in Gettysburgh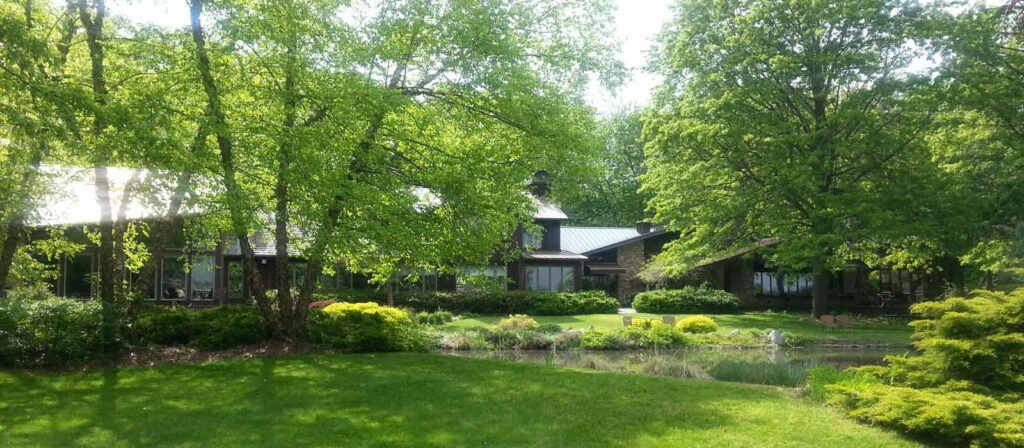 Price per Night: $190 to $250
The White Oak Inn offers everything you require for the perfect romantic getaway. Chocolate-covered strawberries, flowers, champagne, a private fireplace, and a jacuzzi… sound like the stay of your dreams, yet? Throw in a couples massage in their own spa and a heated indoor pool, and you'll be thinking you're on Cloud 9.
The cozy Inn offers a lovely breakfast included in your stay and just an all-around romantic flair.
Lancaster County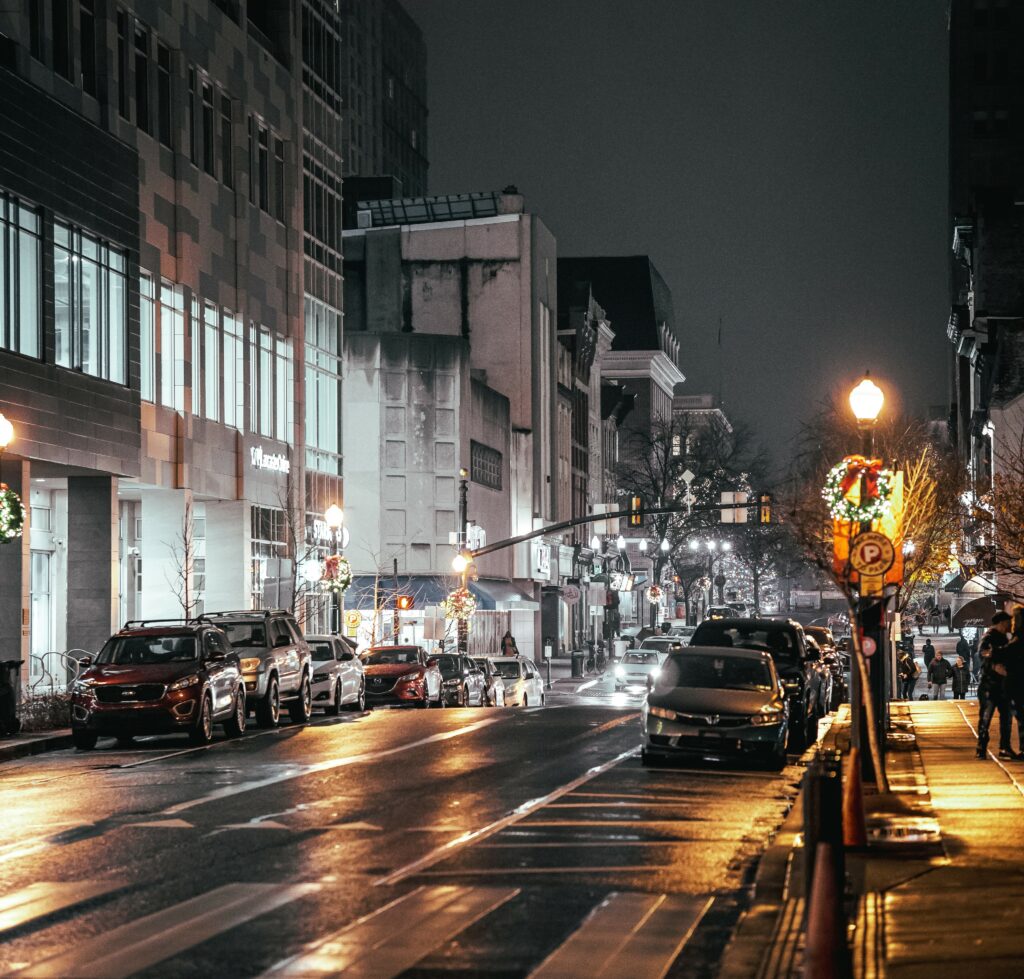 Lancaster County is home to the oldest Amish communities in Pennsylvania. The beautiful countryside invites couples on hikes and bike tours. From cute little country stores to lavish rooftop bars, there is a little bit of everything for every type of couple that is looking for a romantic getaway.
Best Accommodations in Lancaster county: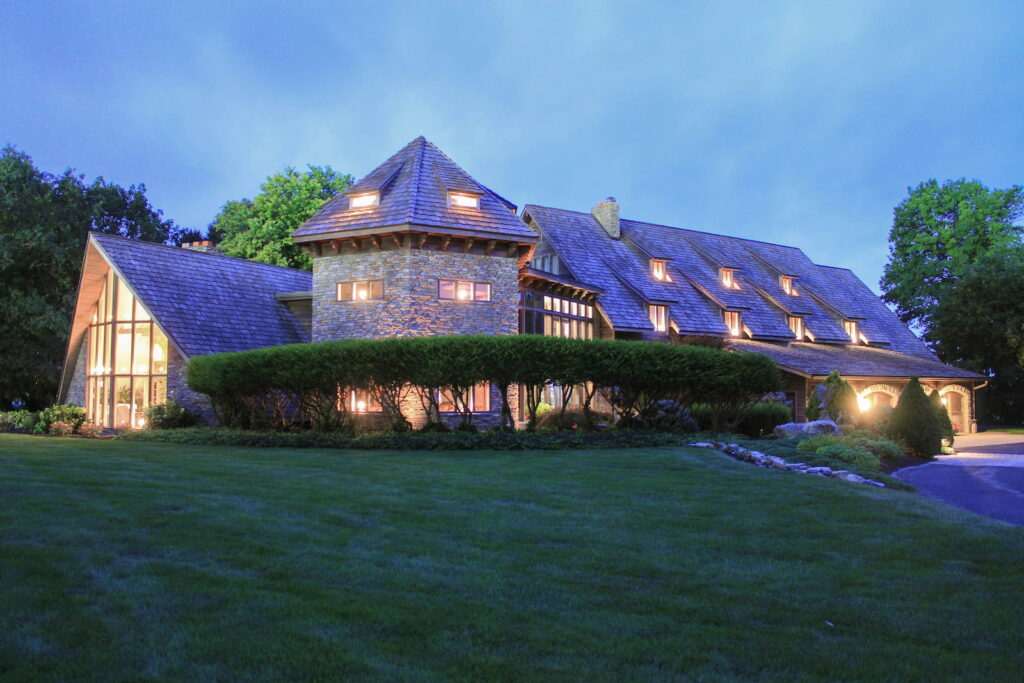 Price per Night: $170 – $213
This B&B is located in a mansion with a historic hotel in the middle of Lancaster County. The limited number of 9 rooms makes this one of the very private getaways in Pennsylvania.
Each of the beautifully spacious rooms comes with a fireplace, jacuzzi, and a deck area or private balcony. Their local farm-to-table restaurant serves delicious food. And the outdoor area boasts a rose garden and green spaces that are perfect for a romantic picnic.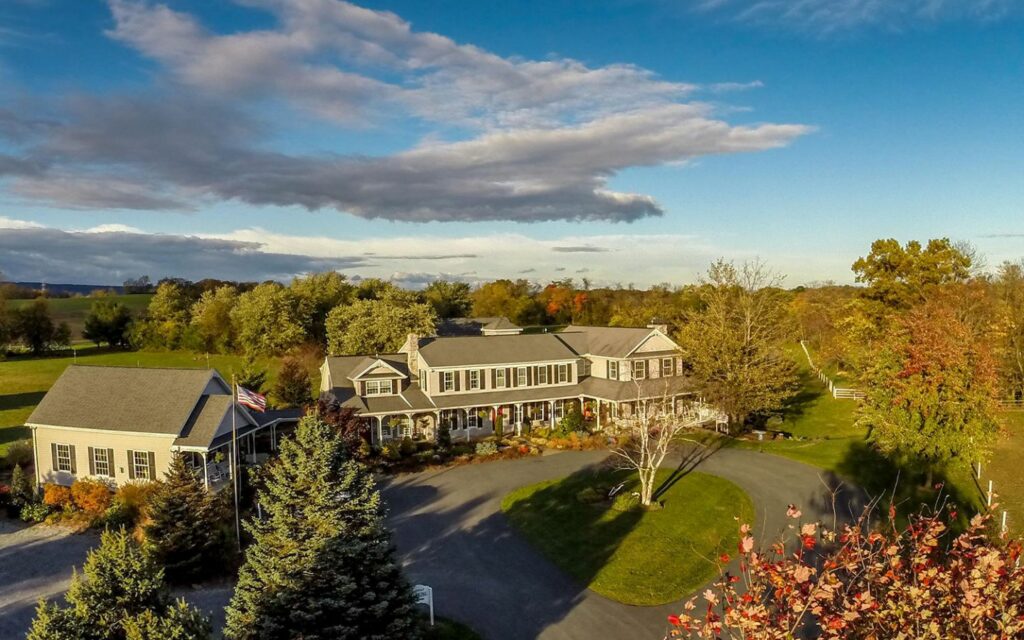 Price Per Night: $179 upwards
The Inn at Westwynd Farm will leave you feeling restored and reconnected with your loved one. Situated on an equestrian farm, this rural country house is the perfect spot to hop into the saddle on go on a horseback ride together!
The Amish Country is right nearby, providing some extra opportunity to disconnect from the world and enjoy a simpler life. Alternatively, the wineries nearby will offer a nice occasion to sip and relax.
Naturally, the Inn at Westwynd farm wouldn't be one of the most romantic getaways in PA without offering romantic packages. Meaning a bouquet of roses or champagne will be delivered straight to your room. Why not surprise your loved one with a custom-made gift basket or a box of homemade chocolates?
Everything is possible for a romantic getaway at the Inn at Westwynd Farm.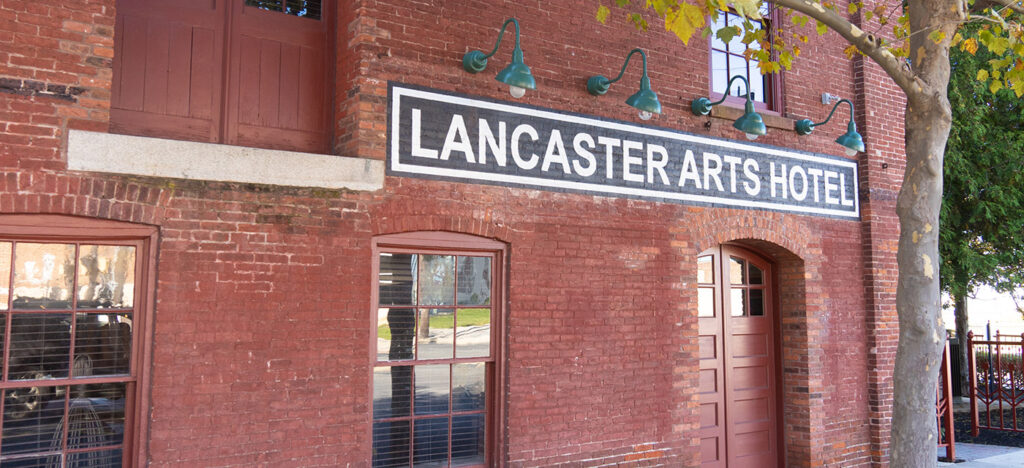 Price Per Night: from $198 upwards
The Lancaster Arts Hotel is located in PA's historic downtown area and was built right into the old A.S. Rosenbaum Tobacco Warehouse from the 1880s.
Choose from 63 elegant guest rooms or suites that offer luxury amenities and technology, despite being a historic hotel. Their onsite restaurant offers tasty, indulgent food for a dinner for two that you can burn off at their onsite fitness center during a couple's workout sessions.
Pittsburgh
Pennsylvania's largest city sits right where the Allegheny, Ohio River, and the Monogahela meet. Best known for its big legacy in sports as well as its density in museums, you and your significant other will definitely find an itinerary that works for both of you.
The Strip District offers amazing food stalls and intercultural grocers. And the East End will provide you with fine dining experiences of international cuisine.
If you both like an adrenaline rush, go visit Kennywood Park and jump onto one of their thrill rides and coasters.
Best Accommodations in Pittsburgh: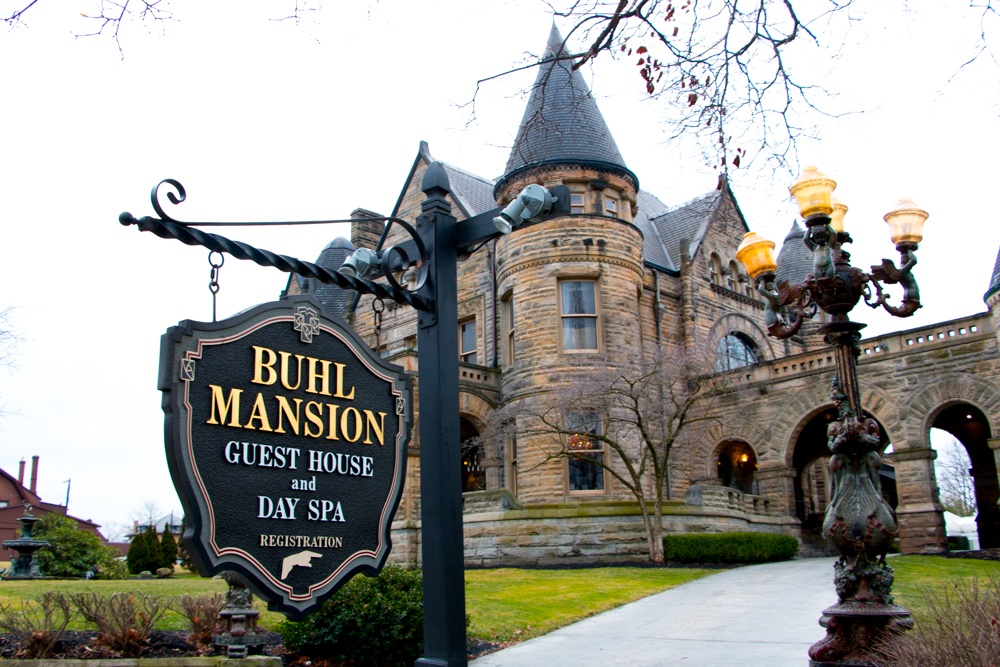 Price per Night: From $325
Voted to the top ten of America's most romantic weekend getaways. The Buhl Mansion Guesthouse Spa offers not just insanely relaxing spa treatments for couples but also stunning rooms that you never want to leave! And luckily, you do not have to. Thanks to the Buhl Mansion Guesthouse Spa breakfast-in-bed packages, you can stay under the sheets for as long as you like.
On top of that, Buhl Mansion Guesthouse Spa offers romantic packages such as the infamous chocolate-covered strawberries, roses, and champagne, as well as a turndown service with candlelights for your room.

Price per Night: $250 upwards
The Tara is one of the many romantic inns in Pennsylvania. The 27 luxury guest rooms offer fireplaces, private jacuzzis, porches, and beautiful views of the property.
The Inn goes above and beyond to make its guests feel welcomed. From the welcome cheese and champagne tray to the rose and personalized cookie next to your bed – everything is made perfectly romantic for a couple's getaway!
Foodie couples will especially love the Country Inn. It offers traditional 4 PM sandwich trays with baked goods and complimentary champagne punch. Food, in general, is a big theme here. Whether it is a complimentary gourmet breakfast or a romantic dinner, your tastebuds will fall in love with this place for sure.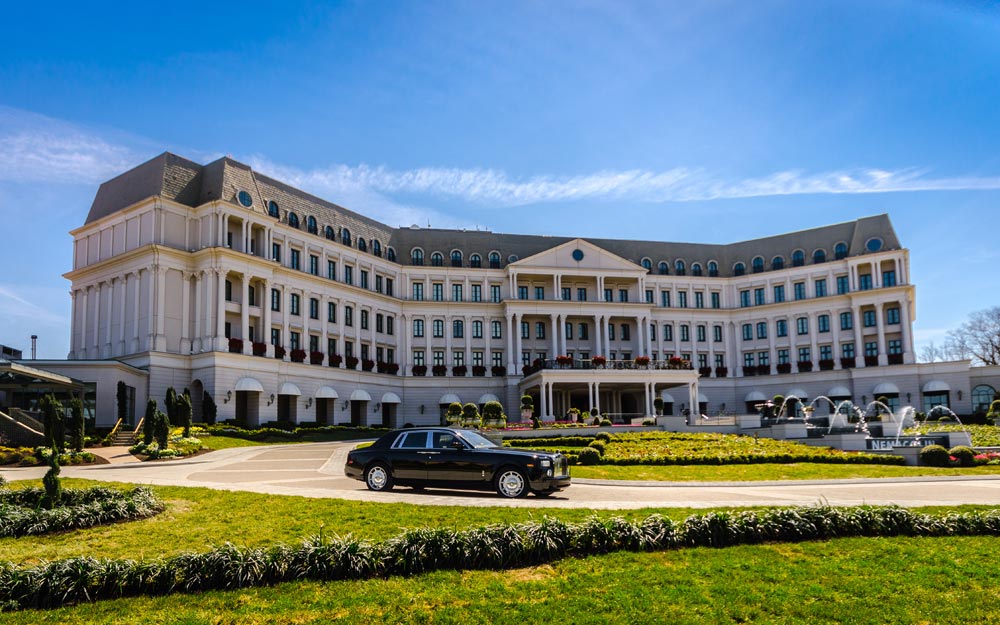 Price Per Night: from $399
The Nemacolin Woodlands Resort offers guests six different lodging options that make you choose your level of luxury and privacy. Each boasts different luxurious rooms and amenities.
Each choice of accommodation at the Nemacolin Woodlands Resort comes with a heated outdoor pool, butler service, and views that will take your breath away.
Cumberland Valley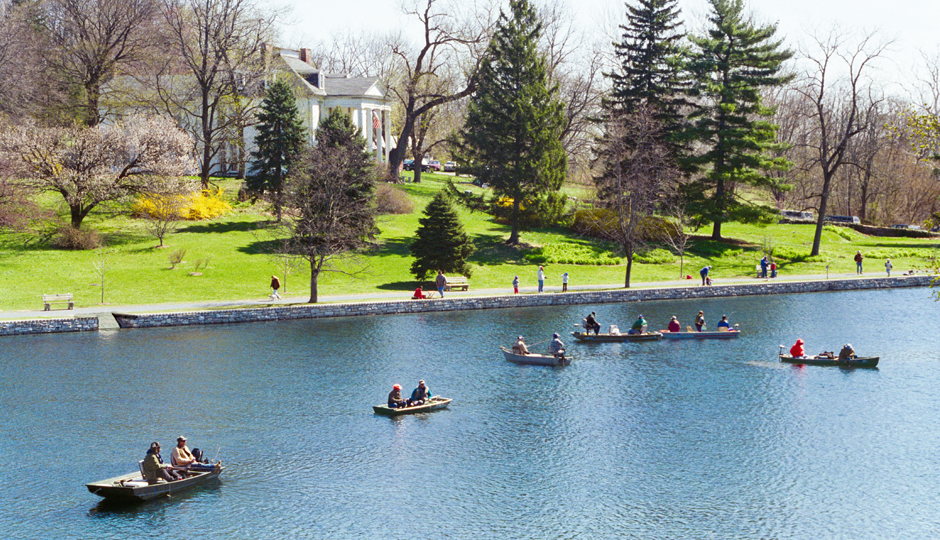 Cumberland Valley has lots of beautiful backroads and picturesque towns nestled in stunning landscapes on offer. It is perfect for a weekend getaway with outdoor adventure and the occasional seasonal festival where you can enjoy yourself sipping on craft beers and local food.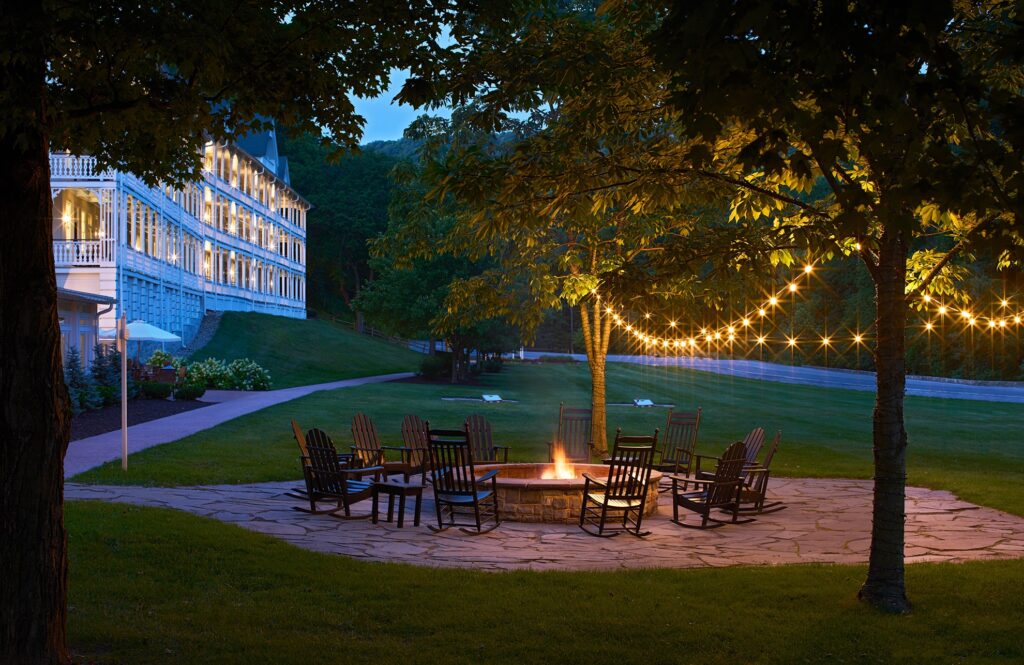 Price per Night: $199 upwards
The Omni Bedford Springs Resort in Cumberland is a historic hotel that offers luxury and leisure without compromises.
The historic decor and lush beds are something to behold while you upgrade your couple's stay to the "Retreat to Romance" package that offers cuisine and cocktail credit, romantic turndown service, and, naturally, Champagne.
Top Excursions & Activities To Do On A Pennsylvania Romantic Getaway
Now that you have a list of the best places to stay in Pennsylvania, you are probably wondering what are the best things to get up to with your loved one.
We have compiled a list of the best things to do on a romantic getaway in Pennsylvania just for you two love birds, enjoy:
Lake Erie
Nestled on the shores of Lake Erie is the lovely little town of Erie, also known as Gem City. You can enjoy extensive strolls through the Presque Isle State Park or visit the Erie Maritime Museum. The lake itself offers plenty of opportunities for fishing, canoeing, or even scuba diving.
Should you wish to stay dry, you can go mountain biking or hike on one of the many hiking trails along the lake.
Don't miss out on one of the craft beers that local breweries such as the Erie Brewing Company or Voodoo Brewing Company have on tap!
Hershey
Chocolate lovers, listen closely! You will never have the opportunity to plan a whole getaway around your favorite snack like this again!
The infamous Hershey chocolate has its home in the picturesque tourist town that gave the chocolate its name.
You can set up camp at the Hotel Hershey and from there explore everything Hershey for a whole weekend:
The Hershey Amusement Park
The Hershey History Museum
The Hershey Gardens
The Hersheypark Stadium and Giant Center
Gettysburg
History lovers, this is an excursion made for you!
Book yourself a walking or a horseback tour of the infamous Gettysburg Battlefield and explore the history of the civil war with your significant other!
If you are both fans of the supernatural, you can book a history & haunts tour, which will lead you through some of the paranormal sights in town. Beware, you might end up meeting someone who fought and died in the Battle of Gettysburg!
Explore the Amish in Lancaster County
Nothing better than reconnecting with your loved one than disconnecting from the current times and switching your phones off.
Go on a romantic carriage ride through Amish County and see how lovely and slow the simpler life can be!
City Tours of Pittsburg or Philadelphia
Needless to say that Pittsburgh and Philadelphia are both completely worth a visit by themselves. Those cities both have an abundance of attractions, museums, restaurants, and amazing history to offer.
Pittsburg offers the Carnegie Museum of Natural History and Art, the Andy Warhol Museum, and the stunning Phipps Conservatory and Botanical Gardens. And Philadelphia is the home to our Constitution Liberty Bell and bears the history of our Founding Fathers.
Sample Itinerary & Budget For Your Romantic Getaway In Pennsylvania
Here is your sample itinerary for three days in Pennsylvania:
Day 1: Arrive in Philadelphia and check into one of your hotels of choice. Refresh and orientate yourself before you hop onto your Philadelphia Hop on Hop Off City tour to get an overview of the city! Jump out at the Liberty Bell and make your way towards the City Hall or the Museums of the Revolution.
For your first evening, head to the riverside for a romantic stroll among the water before grabbing a bite by Spruce Street Harbour Park. We recommend the Chart House or Keating's Rope and Anchor Bar & Kitchen.
Prices:
City Bus Tour: $36 per Person
Dinner for Two: about $40 per Person
Hotel: around $200
Day 2: Order yourself some lavish breakfast in bed and fuel up for a big day of road-tripping to Gettysburg!
Book a guided tour on horseback to make it a bit more fun and romantic while you learn about one of the biggest battles of American history. There are plenty of small eateries around so make sure you grab a bite here before heading to your Gettysburg accommodation.
After Gettysburg, head to the Inn at White Oak (we recommend booking the romantic package). You will be greeted with champagne and chocolate before heading for your couple's wellness treatment at the Inn.
You can choose to either dine at one of the wineries nearby or have a cozy dinner at Dobbinhouse Tavern.
Prices:
| | |
| --- | --- |
| Activity | Cost |
| Gettysburg Horseback Riding Tour | $155 per Person |
| White Oak Inn with Romance Package | $42 & $45 for Massages |
| White Oak Inn Stay | $190 – $250 |
| Dinner | $40 per Person |
Day 3: After The Inn's signature breakfast in bed, make your way to Hershey's and end your trip on a sweet note. You can either visit Hersheypark or Hersheys's Chocolate World. Either way, you are in for a treat!
Snack on some samples and take away some sweet souvenirs for your friends and family (or just you two to enjoy!) before you head home after a romantic weekend in PA.
Prices:
| | |
| --- | --- |
| Activity | Cost |
| Hersheypark | $53 per person |
| Hershey's Chocolate World | $31 per person |
Hersheypark: $53 per person.
Hershey's Chocolate World: $31 per person.
Frequently Asked Questions
How much does a Pennsylvania romantic getaway cost on average?
This heavily depends on where you will be staying and which excursions you will get up to. But based on our itinerary, it should be around $900 per person.
When is the best time to visit Pennsylvania?
The best time to book your trip to Pennsylvania is from late spring to early fall. Avoid the colder winter months unless you wish to stay indoors for an entire weekend and cuddle up in front of the warm fireplace. In that case, it doesn't matter what time of the year you will be visiting.
How long do people typically spend in Pennsylvania on a romantic getaway?
Most people spend between 3 days up to a whole week on their romantic getaways in PA.
Start Planning The Ideal Romantic Getaway
As one of the founding states, Pennsylvania has a lot of history to offer. But surprisingly, apart from museums and historical monuments, this state has lots on offer for a romantic couple's getaway too.
Don't wait around. Grab your bag and your loved one, and book yourself in for a romance and history-filled getaway in PA.
Or, if you need more information on other romantic getaways, simply visit our website.
Sources: