When planning a trip with your partner, there are plenty of exciting places to travel to. If you want an outdoor retreat with scenic lakes and mountains, theme parks, and resorts, there's no place better than Branson, Missouri!
Branson, MO, is the hidden gem of romantic getaways. There's more to this southwestern town than meets the eye! So, if you want to be blown away by the most unassuming destination, our guide is perfect for you.
We'll help you to plan your dream vacation in no time. Branson, MO's idyllic locations, great hotels, and exciting excursions make this easy. We'll also provide you with a sample budget and itinerary.
What Makes Branson, MO, Perfect For A Romantic Getaway?
When you're traveling to Branson, romantic hotels are hidden all over the town. In sleepy lakeside locations and bustling city districts, every couple will find a place for their perfect getaway.
Home to the Table Rock, Taneycomo, and Bull Shoals Lakes, Branson, MO, is the go-to spot if you're looking to get away from the city and into the great outdoors.
Most Romantic Getaways In Branson, MO
With quiet locations that have huge personalities, Branson is a fascinating destination with a lot to do. And there's no shortage of romantic hotels in Branson, either!
Table Rock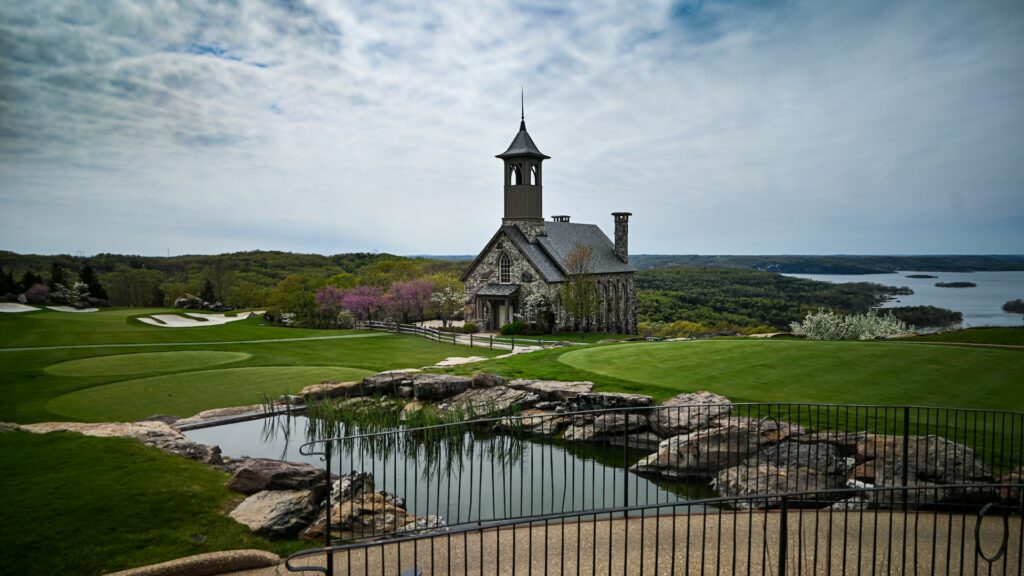 The sleepy little town of Table Rock (home to Table Rock Lake) is the idyllic spot for a weekend getaway. Attractions include Table Rock State Park. There are boating tours and other water sports to entertain couples with a sense of adventure.
The town is known for its resorts, and the rustic feel of the accommodation is a far cry from Branson Hotels you'll find in the busier tourist districts. So, if you want some peace and quiet while also having plenty to do during your stay, Table Rock may be the destination for you!
Best Accommodations in Table Rock: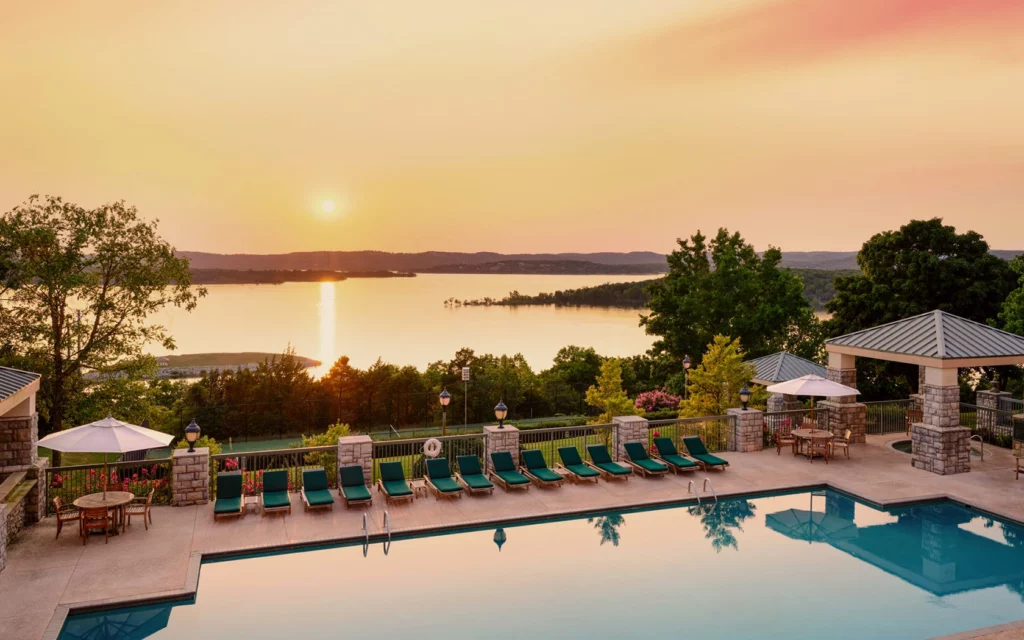 Price per night: $125 – $305
Chateau on the Lake Resort Spa is the perfect Table Rock Lake getaway. With luxury, French Country-style suites, the resort is ideally situated. It offers breathtaking views of the Ozark Mountains and Table Rock Lake. The resort also offers rooms with private balconies to watch the sunset over the lake with your sweetheart.
Chateau on the Lake Resort Spa also offers various activities. These include a movie theatre, seasonal outdoor pool, nature trails, and a marina where you can rent all the necessary equipment. You could also visit Spa Chateau or enjoy a romantic dinner at the wine lounge or the lunch and dinner dining areas.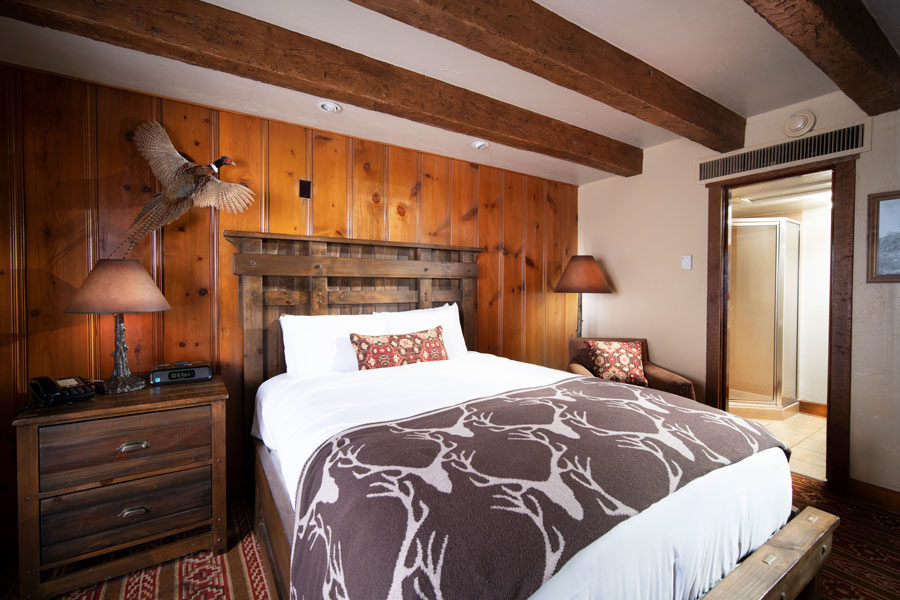 Price per night: $190 – $350 for standard rooms and suites. Up to $2,140 for luxury suites
Big Cedar Lodge is one of the most popular resorts in Branson. Because of its popularity, it's advisable to book your romantic getaways in advance. If you're lucky enough to book your stay here, you'll have your pick of lodge rooms, lakeside cottages, or premier suites. Alternatively, you can opt for a romantic cabin tucked away from the hustle and bustle of the resort.
Big Cedar Lodge is mainly known for its spectacular golf courses. You can also reserve romantic activities, including unique Valentine's day packages or wine tastings.
Don't forget to check out the Cedar Creek Spa & Salon for some much-needed pampering and tons of shopping. The lodge is the ultimate lake, resort, spa, and dining location, all rolled into one!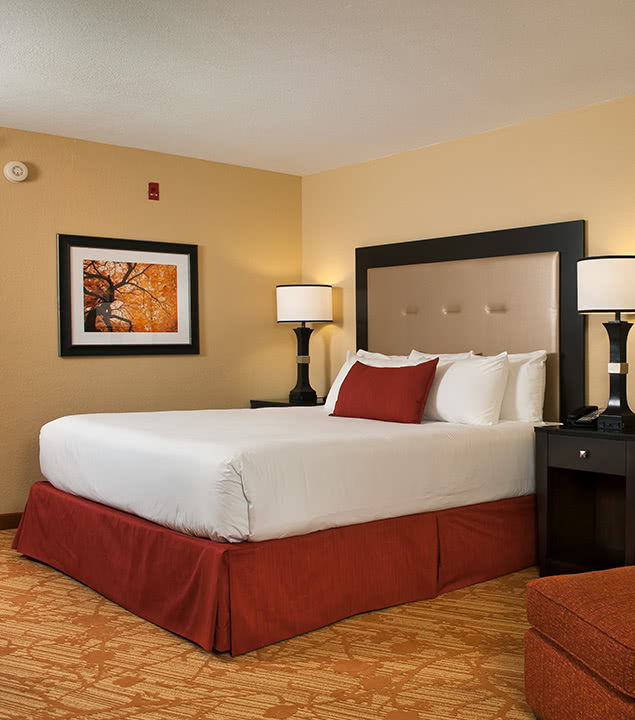 Price per night: $53 – $200
Planning your stay at romantic hotels in Branson doesn't have to be costly. The Branson Hillside Hotel has some of the best rates around without compromising quality or service! With Deluxe and Premier rooms, the hotel offers everything you need for a romantic getaway or a wonderful honeymoon.
You'll have a fantastic time playing mini golf! You can splash about at the Splash-A-Torium indoor pool or seasonal outdoor pool. Consider taking in a show at the theater before snuggling up in your comfortable bed after a long day.
Take advantage of the special packages and rates the hotel offers! They're perfect for romantic getaways over a long weekend or for sweethearts on a budget.
Downtown Branson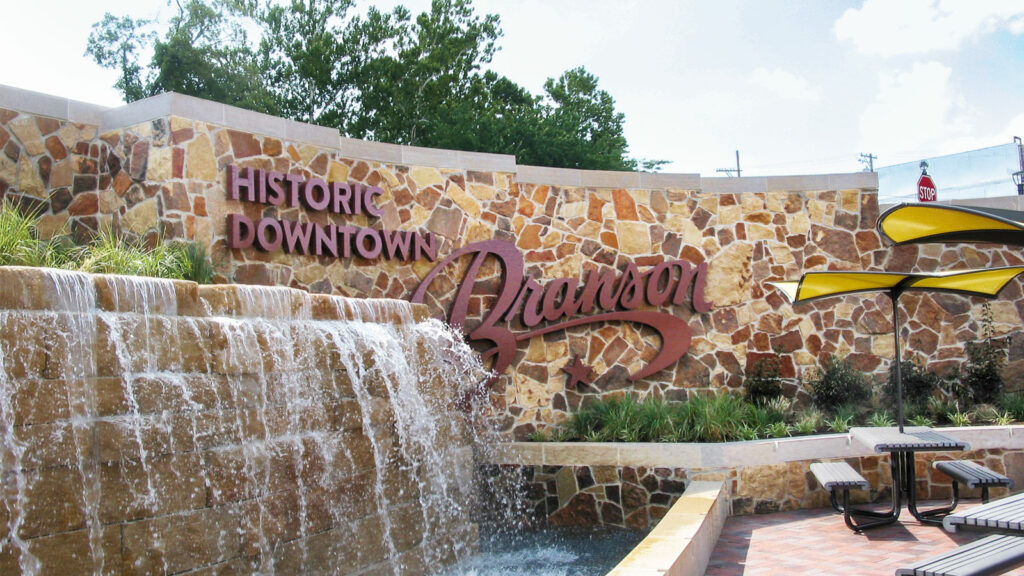 Downtown Branson is where history and culture thrive. Home to Branson Landing, the Historic Downtown Branson district has plenty for couples to see and do while they're away. Pay a visit to the Branson Centennial Museum or take a romantic stroll around town to check out several incredible murals.
If you want a relaxed activity, you can also head to the Branson Boardgame Cafe or book a lake cruise for a romantic sunset boat ride. Downtown is also home to events and festivals all year round, so keep your eyes peeled for any events happening during your trip!
Best Accommodations in Downtown Branson: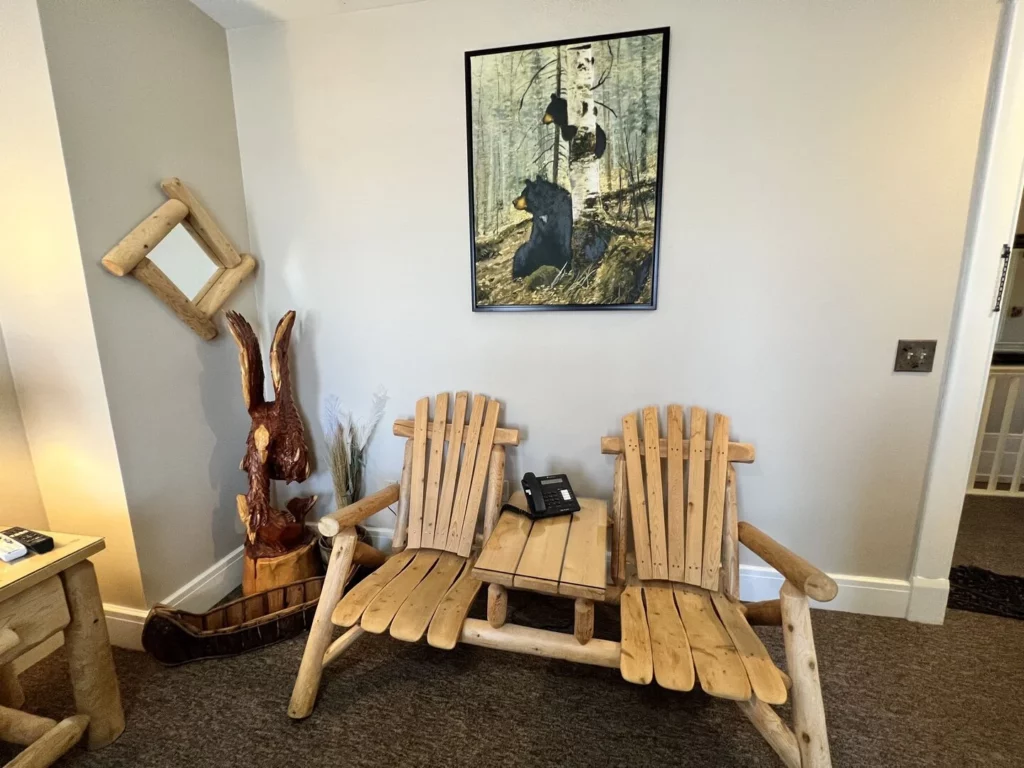 Price per night: An average of $159 per room per night
Romantic getaways are all about taking time out to focus on your partner. So what could be better than an adults-only hotel? The Branson Hotel is tranquil, making it one of the most romantic hotels in Downtown Branson. With styled rooms and complete privacy, the hotel is the perfect place to settle in for a long weekend.
The hotel's main attraction is the on-site bar. You'll find the classically styled bar indoors. It has plenty of outdoor seating for fresh air and perfectly mixed drinks to set the tone of your getaway. You can also make the short trip to Branson Landing if you're starting to get a slight cabin fever.
For reservations, you'll need to contact the hotel directly.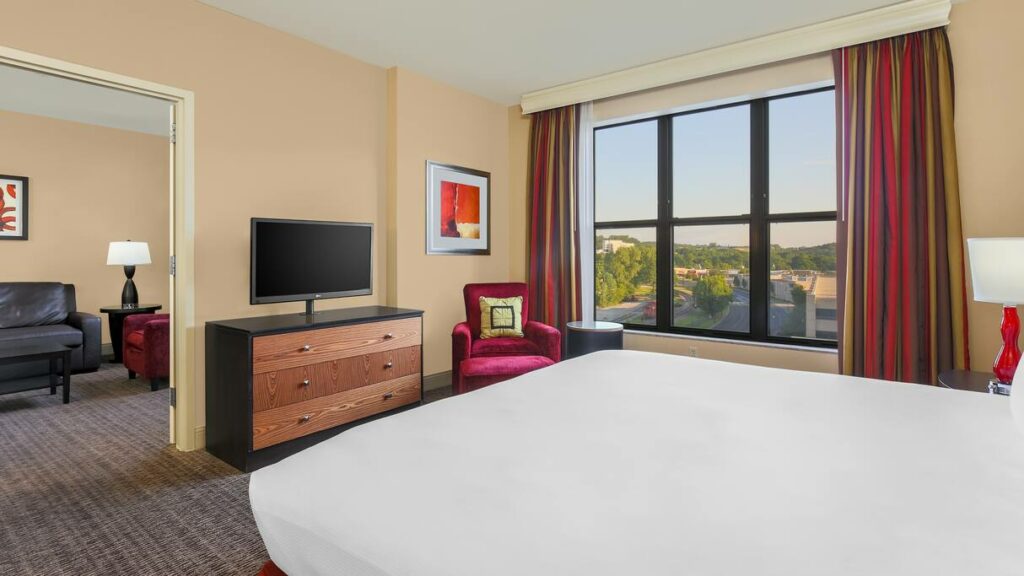 Price per night: $157 – $362
Despite what most travelers think, staying in a modern hotel in Downtown Branson won't ruin your budget. The Hilton Promenade Branson Landing has rooms that suit any couple's needs. There are plenty of modern amenities and on-site delights.
The hotel has an indoor pool, fitness center, outdoor pool, and room service. So you'll have all the comforts of home without leaving your accommodation! You'll also get fantastic views of Lake Taneycomo from almost every room!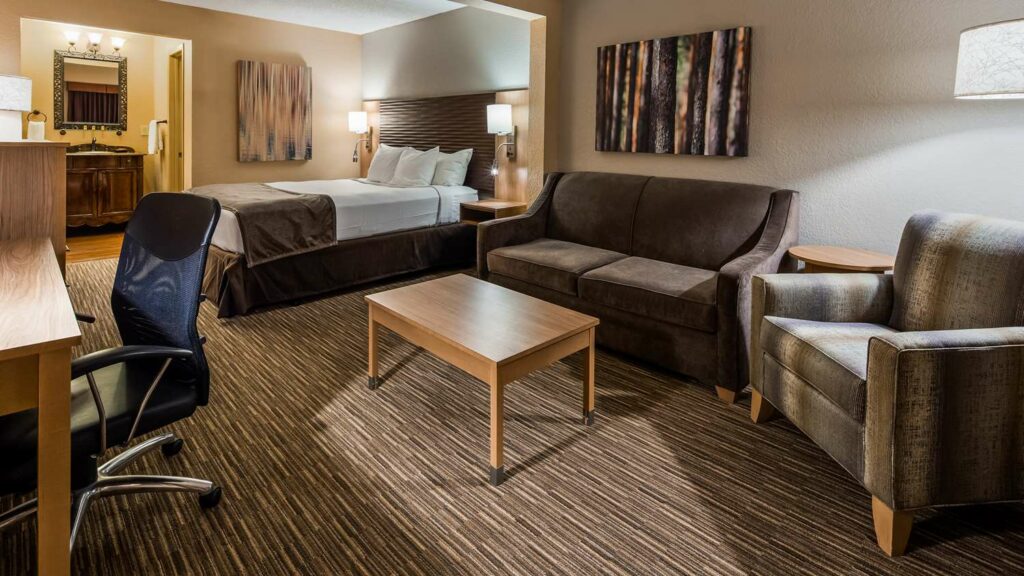 Price per night: $95 – $170
For couples planning to spend almost no time in their hotel room, paying luxury prices can seem redundant. Luckily, if you want a comfortable and cozy hotel that won't break the bank, the Best Western Plus Landing View Inn is the perfect spot!
We also highly recommend requesting a suite with a private hot tub or jacuzzi bath. Just because you're on a budget doesn't mean you can't enjoy the pleasures other romantic hotels offer!
The inn is also ideally situated against the backdrop of the Ozark Mountains. Paired with the private balconies that some suites offer, you can enjoy the sunrise over the mountains. Entice your partner to join you while sipping on a hot cuppa joe!
Branson Theatre District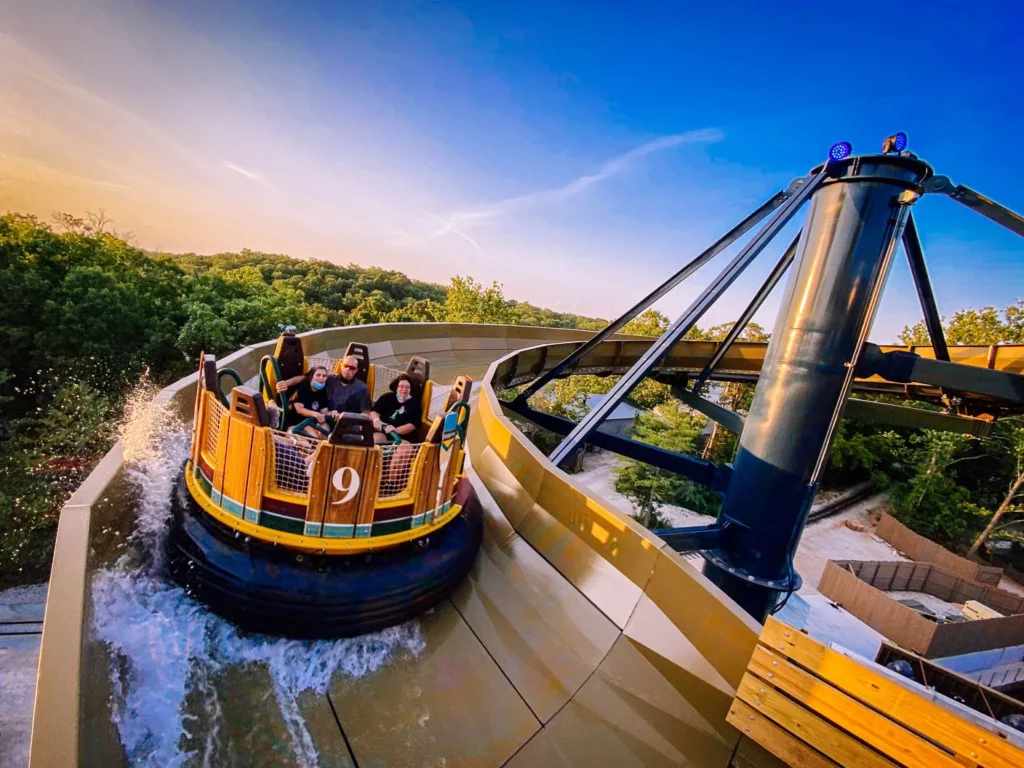 The Branson Strip is famous for being the entertainment hub of the town. It has plenty of accommodations, events, attractions, activities, restaurants, shops, and (of course) shows to catch. So when planning a romantic getaway, there's nowhere better to settle in than the Theater District!
This destination is a must for couples who enjoy the fast-paced bustle of bigger cities but want to create new memories with unique experiences!
Best Accommodations in Branson Theatre District: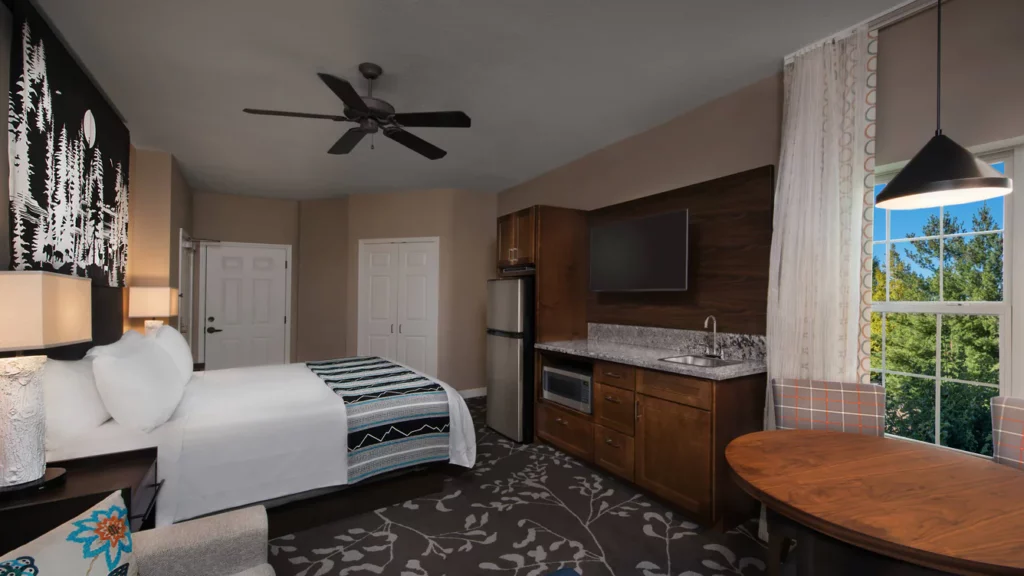 Price per night: $140 – $210
Are you looking for accommodation that gives off the aura of a lake resort spa without the high price tag? Then Marriott's Willow Ridge Lodge is the ideal spot for a romantic weekend. Its gorgeous villa-style guest rooms include kitchens, sitting areas, and private balconies. The lodge feels like a home away from home!
You'll find an indoor pool, a seasonal outdoor pool, and a hot tub at the lodge. While it's not a private hot tub, there are certain times of the day when no one else is around. So be sure to keep tabs on when you'll have the most privacy!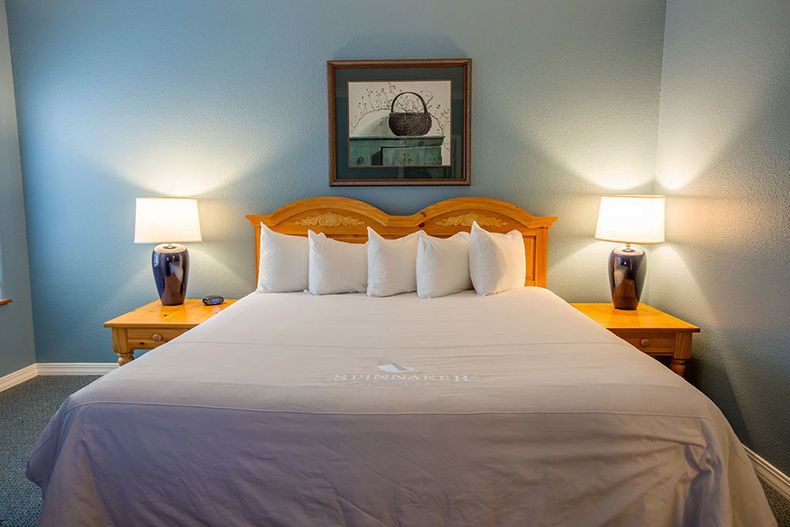 Price per night: $120 – $183
In Branson, it's hard to pick a destination that gives you the perfect balance of serenity, entertainment, adventure, and privacy.
The Palace View Resort, located just outside the Branson Theater District, is as close to perfect as you can get! With tons of fun activities and cozy rooms that feel like a private hideaway, you'll feel right at home on your weekend away.
With outdoor games, daily activities, and several local events right at your doorstep, the Palace View Resort has everything you need. Despite this, it's still an inexpensive retreat. Nestled close to the Ozark Mountains, the resort has a natural aura of romance and intimacy, making it the perfect couple's getaway.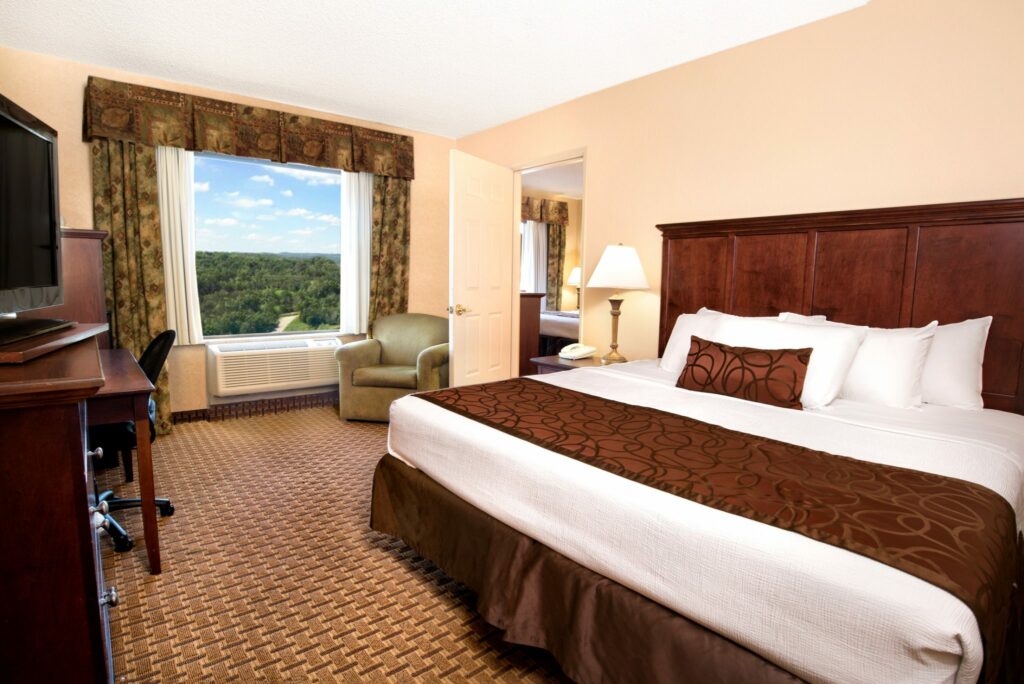 Price per night: $70 – $160
The Grand Plaza Hotel, Branson, is one of the best hotels in the entire Theater District. The hotel is highly affordable and has everything you'll need for a comfortable and luxurious stay. All the guest rooms are fitted with modern amenities, and the hotel has an indoor pool, a complimentary breakfast buffet, a hot tub, and more!
There is also on-site dining for a romantic dinner without leaving your accommodation! After a long day spent on the always-lively Branson Strip, you can unwind and reconnect over a delicious meal and glass of wine.
Silver Dollar City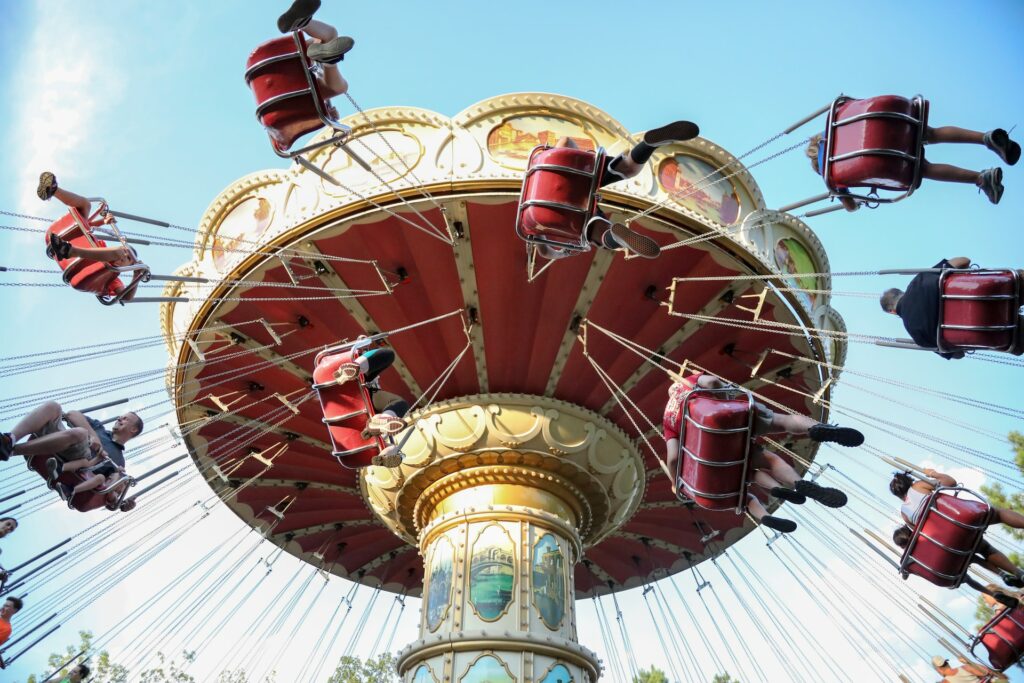 Silver Dollar City is the main event in Branson. If you want to head over to this amazing theme park, you'll need to stay close by. It's not too far from Table Rock Lake, either, so you won't need to worry about how you will take in some of Branson's other sights.
Best Accommodations in silver dollar city: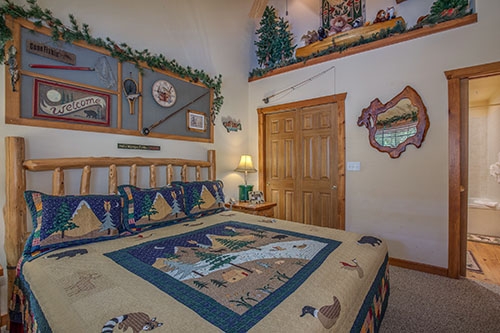 Price per night: $135 – $625 (off-season), $295 – $1,050 (peak season)
It can be tough to find romantic hotels when you're staying near Silver Dollar. Of course, most accommodation is geared toward tourists, and there isn't much room for privacy. But luckily, that's where the Village at Indian Point Resort comes in!
The resort is quiet and surprisingly empty during the off-season, which is the perfect time for couples to reserve their stay! With an indoor pool and spa, an outdoor pool with spectacular views, and a sauna, this resort is perfect for a weekend away!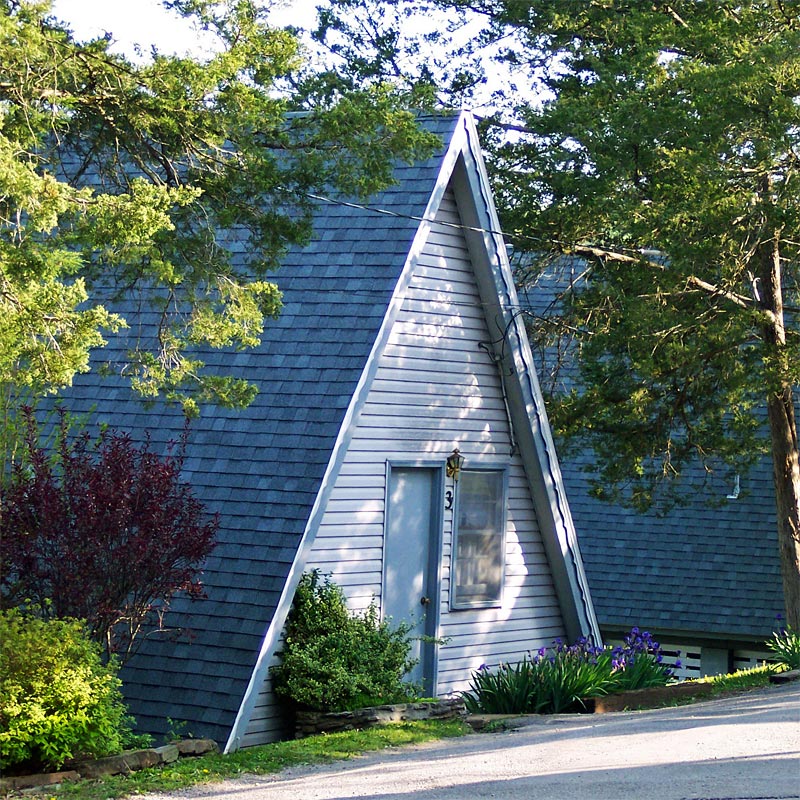 Price per night: $170 – $346
Rather than searching for one of the most romantic hotels in Branson, why not stay at a private, romantic cabin? Complete with an outdoor pool and hot tub, you can enjoy the views while taking a dip at this peaceful resort.
The resort is excellent for couples who want to get away from the city lights and noise and enjoy a relaxing weekend. It's also fantastic for couples who want to get involved in water sports on the lake during the warmer months!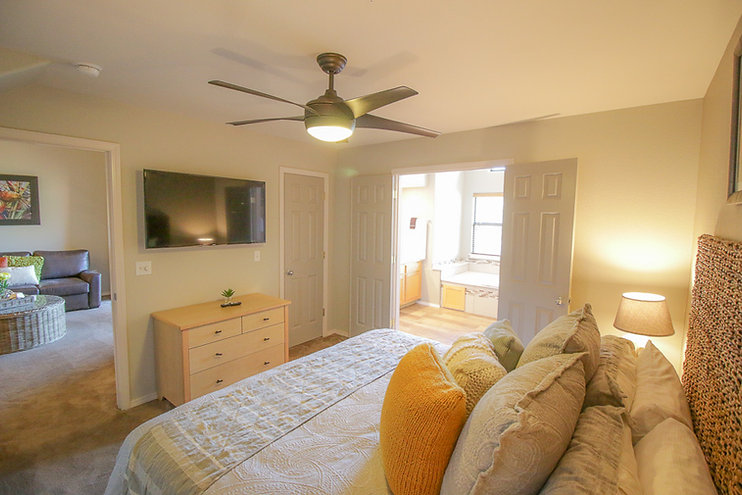 Price per night: $178 – $450
For the wild and young at heart, the Still Waters Resort is a fantastic vacation spot for families and couples alike. The resort has an outdoor pool (or three!), hiking trails, fishing, kayaking, boating, and much more.
There are plenty of on-site dining options, although they may not be suitable for a romantic, candlelit dinner. But if you want a romantic weekend with your sweetheart filled with action and adventure, you'll want to reserve your stay as quickly as possible!
Top Excursions & Activities To Do On A Branson, MO Romantic Getaway
Branson Landing
Branson Landing is the crowning jewel of Branson, Missouri. It has a wide variety of retail outlets, restaurants, and attractions like rides, tours, boating, a maize maze, and ziplining. If you're looking for something free to do that is sure to knock your socks off, make sure to catch some fantastic fountain performances!
The free fountain shows start at midday every day and happen every hour. So once you've had an afternoon snack, don't forget to sit back and stay for one of the waterworks extravaganzas.
Dolly Parton's Stampede
Dolly Parton is one of America's sweethearts. And she's known for owning some of the best attractions in the world! So if you're in Branson, you won't want to miss the world's most popular dinner attraction.
You and your partner can watch exciting shows while you enjoy a delicious four-course dinner. The arena itself is 35,000 square feet, with more than thirty horses, musical shows, and trick riders.
Silver Dollar City
Silver Dollar is where the fun is at! This 1880s-themed adventure park has rides, a water park, shows, and entertainment for couples to enjoy. There are also restaurants, more than forty live performances per day, and craft showcases.
For couples, you may also want to consider reserving a spot on the iconic dinner cruise aboard the Showboat Branson Belle!
The Butterfly Palace & Rainforest Adventure
The Butterfly Palace is the ideal spot for a relaxed day of learning and interacting. There are more than twenty amphibians, reptiles, and over 1,000 exotic butterflies within the Butterly Aviary. For an interactive experience, couples can also use flowers to feed the winged beauties.
You're also able to release newly emerged butterflies into the Aviary!
Sample Itinerary & Budget For Your Romantic Getaway In Branson, MO
Branson is packed with things to do and see. And most of the attractions are relatively affordable!
We've listed an outline of the average couple's spending in Branson to give you a better idea of how much your romantic retreat will cost:
Accommodation: Accommodation costs around $100 – $700 per night, depending on where you stay. During the off-season, accommodation is much cheaper for couples on a budget!
Flights: Depending from where you're departing, an economy-class ticket to Branson will cost around $800 – $1,800 for two.
Travel: Getting around Branson can be challenging. If you're planning on exploring, you may want to rent a car. However, the average fare for a taxi in Branson is around $10 – $20 per day.
Food and drinks: You can expect to pay around $20 – $50 per person daily for food and beverages. But if you're planning on enjoying a romantic meal at a fine-dining restaurant, you may pay as much as $300 per person!
The Titanic Museum: Do you want to learn more about the iconic movie and its history? The Titanic Museum tells the true story of the ship and offers a few combination deals with other Branson attractions. Adult tickets for a couple will cost around $70.
Aquarium at the Boardwalk: Aquariums are some of the best places to explore and learn about various fish species and their habitats. With several zones to wander through as you walk hand-in-hand, this is a great excursion for a couple. Tickets range between $30 – $36 per adult.
Hollywood Wax Museum: Want to take a few selfies with the stars? The Hollywood Wax Museum is the place to be! With wax figures of stars that will have you second-guessing if they're actually there, the Museum is a lighthearted activity for couples to enjoy. Tickets cost around $34 – $40 per adult.
Still worried about what to do or how to fit everything in on your trip? Don't worry! Our sample itinerary will help to inspire you on how best to spend your time during your trip:
Day 1:
Grab a bite to eat at Branson Landing and stay for a fountain show before heading to your hotel. Enjoy a relaxing soak in the on-site hot tub or outdoor pool, and cool off before enjoying a romantic dinner. Don't forget to say cheers to a perfect weekend!
Day 2:
Spend the day at Silver Dollar City. Enjoy the water park, and themed rides, peruse the craft vendors' stalls, or just enjoy the exciting atmosphere. End your day with a dinner show at Dolly Parton's Stampede!
Day 3:
Spend the day around Table Rock Lake. Enjoy some lake activities or find a quiet spot to enjoy a romantic picnic. After a long day in the sun, book a spa package at your hotel or one of the local spas.
Day 4:
After packing your bags, get out around town to see the sights. Visit the local gift shops and boutiques to grab some souvenirs from your incredible weekend away!
Frequently Asked Questions
How much does a Branson, MO, romantic getaway cost on average?
The average couple's trip to Branson, Missouri, costs around $500 daily. While there are romantic hotels in Branson that are expensive, the accommodation is more than affordable (even during peak season). To keep your budget lower, try to find cheap or free things to do around town!
When is the best time to visit Branson, MO?
The best time to visit Branson is during the spring. You can enjoy the gorgeous scenery and seasonal activities that aren't available in winter. What's more, you won't have to worry about spending long days in the summer sun!
How long do people spend on a romantic getaway in Branson, MO?
Couples usually spend a long weekend in Branson. However, there's more than enough to keep you entertained for a week-long holiday!
Start Planning The Ideal Romantic Getaway
There are plenty of romantic getaways in Branson, Missouri, to create the ultimate getaway with your partner. You might be looking for a destination that's a little more reserved, though. Or perhaps one with more indoor entertainment?
If so, feel free to check out one of our other destination guides! We've got the A to Z on everything you'll need to plan your ideal romantic retreat.