Europe is a diverse continent known for its rich history, stunning scenery, and classic architecture. With thousands of beaches dotted along every coastline, it's no surprise over 500 million tourists flock to this part of the world every year.
However, despite it taking the top spot on millions of people's travel bucket lists, its beaches are repeatedly overlooked in favor of destinations with warmer climates and tropical shores. Europe's cities might be its claim to fame, but its coastlines boast some of the most beautiful beaches in the world.
From secret beaches to wild beaches, and sandy beaches to famous beaches, this continent has a beach for every type of traveler. So, whether you're a sun worshipper or an adventure seeker, sit back, relax, and enjoy our guide to the best beaches in Europe. Are you ready to dive in?
1. Best for Swimming: La Concha Beach, Spain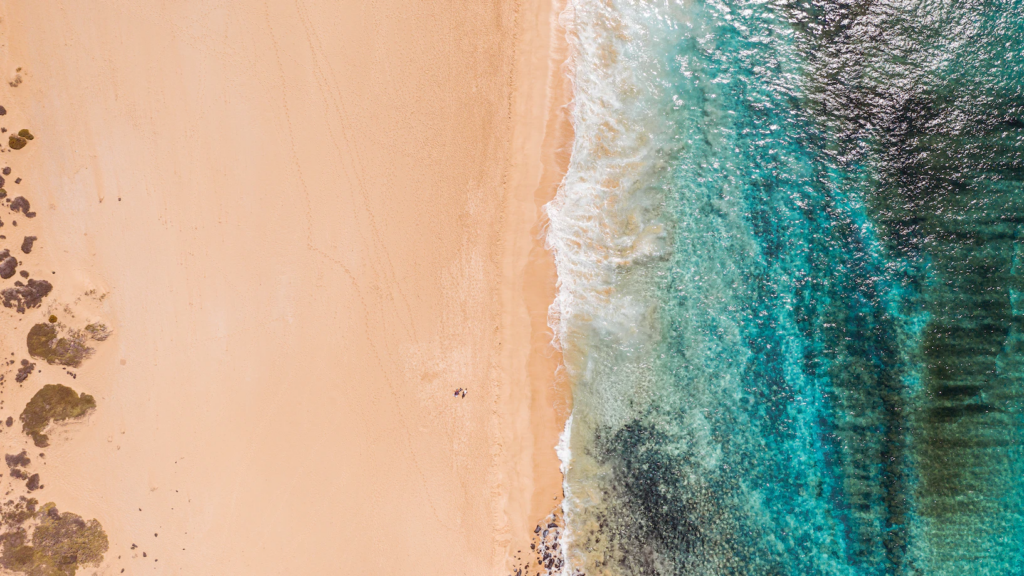 Turquoise waters… silky smooth sand… lush green shrubbery… This gem on Spain's north coast is one of the most picture-perfect beaches on the continent. La Concha Beach is situated just 350 meters from Santa Clara Island in the coastal city of San Sebastian and lies within walking distance of a wide variety of restaurants, cafes, bars, and hotels.
As one of the most recognized bays in the region, it's easy to see why it was voted the Best Beach in Europe. It was also voted the sixth-best Best Beach in the World at the 2018 Travellers' Choice Awards. Tipped to the post by the likes of Cape Verde, Mexico, and Turks & Caicos, there's no secret that it's one of the best beaches in Europe.
But La Concha Beach has so much more to offer than just picture-perfect views. Swimmers and sunbathers fill the sandy beach in the warmer months, and the seaside promenade is busy all year round. Locals and tourists flock to the crescent-shaped beach to admire the sunset over the Bay of Biscay. In summer a swimming deck is constructed in the sea, complete with slides and diving boards.
Why not hire a private sailing boat for your own unique view of the shell-shaped beach? Or kick back with a cocktail at La Madame? La Concha Beach is the perfect spot for a romantic couples' vacation to sunny San Sebastian.
2. Best for Photographers: Golden Horn Beach, Bol, Croatia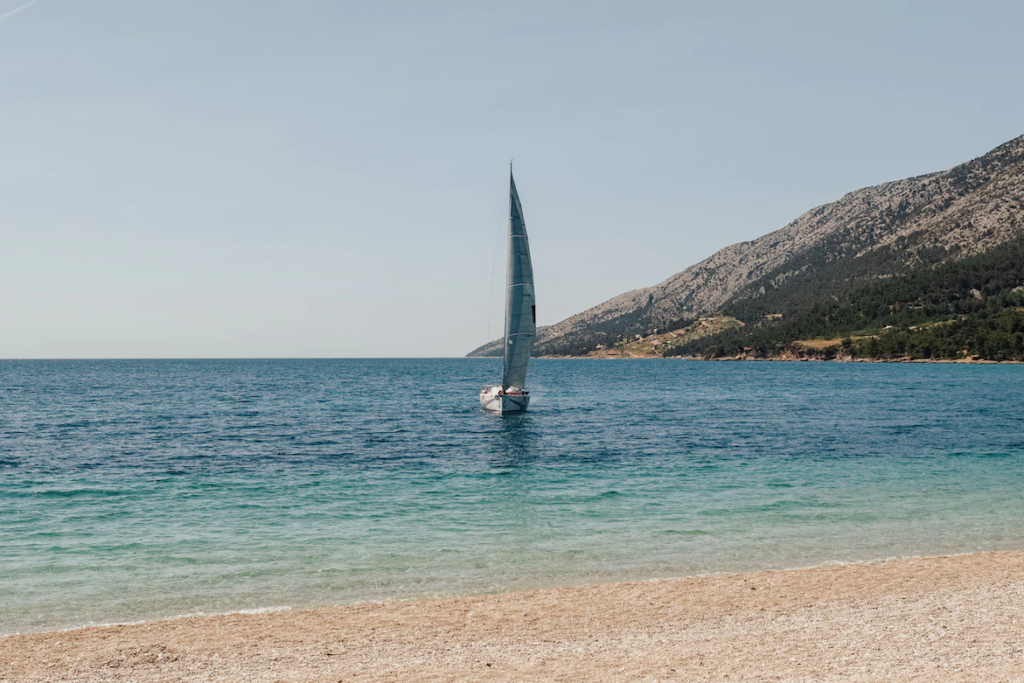 Croatia is well-known for its rich history, abundant vineyards, and the medieval city of Dubrovnik. But, with over 1,000 miles of coastline, it's also home to one of the world's most famous beaches: Bol's Golden Horn Beach. Frequently topping the lists of the best beaches in Europe, it's a sight to behold.
Named for its unique horn shape jutting out into the Adriatic Sea, the beach's exact size changes daily depending on the weather and tide. Whether the beach is 500 or 600 meters long on the day you visit, though, you're guaranteed to have the time of your life. This is the perfect spot for swimming, sunbathing, or simply taking in this island paradise's breathtaking views.
There are plenty of private tour boats, charter boats, and dinner cruises to choose from. Because of its close proximity to the largest yachting marina in the region, it is also a popular spot for couples on a whistle-stop tour of the Dalmatian Coast.
Despite it feeling like a remote island in the middle of nowhere, there are hotels, restaurants, cafes, and bars just a few minutes walk from the beach. So, whether you're in the mood for some local cuisine or just a place to rest your head, you won't have to venture far.
3. Best for Unique Views: Reynisfjara Beach, Iceland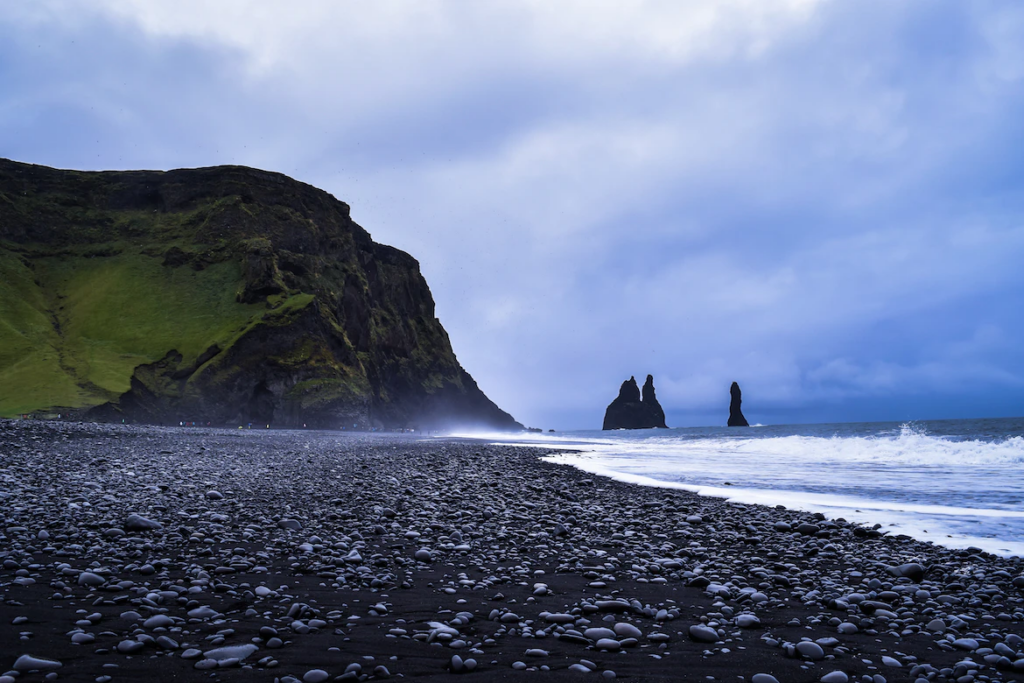 Europe is home to plenty of beaches with white sands and crystal-clear waters, but Iceland likes to do things a little differently. Reynisfjara Beach is located just a 15-minute drive from the remote village of Vik í Myrdal and is world-famous for its volcanic black sand and craggy rock formations.
The frigid, choppy waters and coarse black sand make it a less-than-ideal spot for swimming or sunbathing, but it's worth a visit for the stunning scenery alone. There are also a number of caves carved out by the waves over centuries – perfect for exploring if you're brave enough to go inside!
Cinephiles might even recognize this beach from Game of Thrones and Star Wars, with its other-worldly charm making it perfect for moody battle scenes. National Geographic also named it among the Top Beaches in the World in 2017.
If you're looking for an unusual vacation this year, it doesn't get much more unique than Iceland's Reynisfjara Beach. Just watch out for the strong winds and roaring waves that batter the coast – and don't expect to be met with turquoise waters and white sand.
4. Best for Sunbathing: Porthcurno Beach, England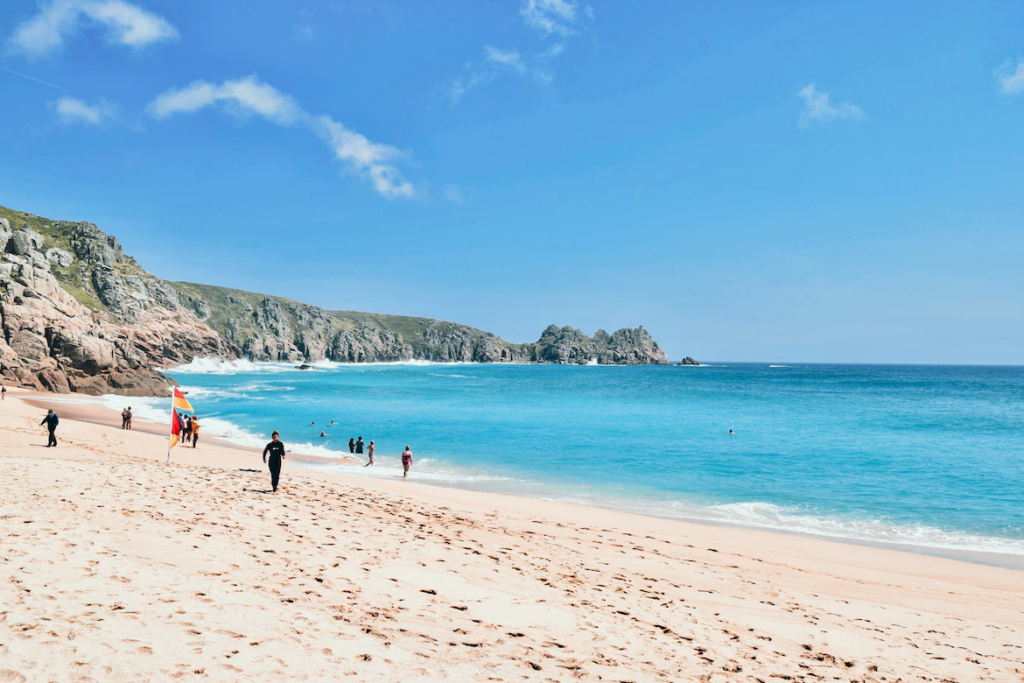 The UK might not be known for its beautiful beaches, but Cornwall's Porthcurno Beach is a rare exception. This hidden gem is nestled against a rugged backdrop of granite cliffs and must be seen to be believed. There's also an ancient open-air amphitheater carved into the cliffs where visitors can catch a show (and the sunset, if they're lucky!).
Porthcurno is one of the most idyllic spots in the country with plenty of places for adventure-seekers to explore. Restaurants, cafes, and bars are just a short walk away, but with the beach located at the bottom of a steep hill, most visitors bring their own picnic.
The sandy beach is also sheltered from strong winds and high tides, making it one of the best beaches in Europe for those that love nothing more than lazing in the sun. Hiking, cycling, and swimming are also popular with visitors. The area is home to various coastal trails, paths, and caves just waiting to be explored.
The best time to visit is during the off-peak season. The beach is crowded with locals and tourists on the rare occasion the temperature soars, but even when it's chillier, you will still be treated to stunning views of the south Cornish coast.
5. Best for Sightseeing: Navagio Beach, Zakynthos, Greece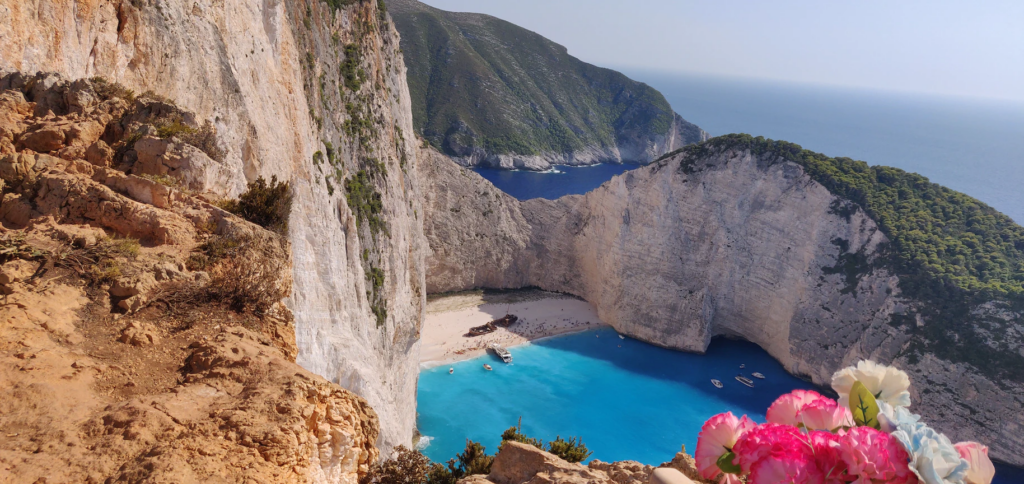 Greece is home to some of the world's most beautiful beaches, but Navagio Beach truly takes the cake. Nicknamed Shipwreck Beach, it's home to the ruins of a ship that ran aground in the 1980s. It is also one of Greece's cleanest beaches with its sugar-white sand and bright blue sea dazzling even the most seasoned traveler.
Situated on the Ionian Island of Zakynthos, close to the village of Anafotiria, it is one of the most photographed beaches in Greece. Hardly surprising that it attracts up to a million tourists a year! With Greece home to 8,500 miles of coastline, though, what makes Navagio Beach stand out?
It's only accessible by boat, for one, so you already know you'll get once-in-a-lifetime views of the beach from the sea and sand. Despite its landmark status, it's also surprisingly quiet during the off-peak season. You'll feel like you're the main character in an adventure movie the moment you step off the boat.
There isn't a huge selection of water or adventure sports available, but there are plenty of day tours, boat trips, and walking groups. You can explore at your own pace or with a local expert. Restaurants, hotels, cafes, and bars can also be found nearby. With the island only an hour's drive from coast to coast, it's a great spot to set up base.
6. Best for Nature Lovers: Seixal Beach, Madeira, Portugal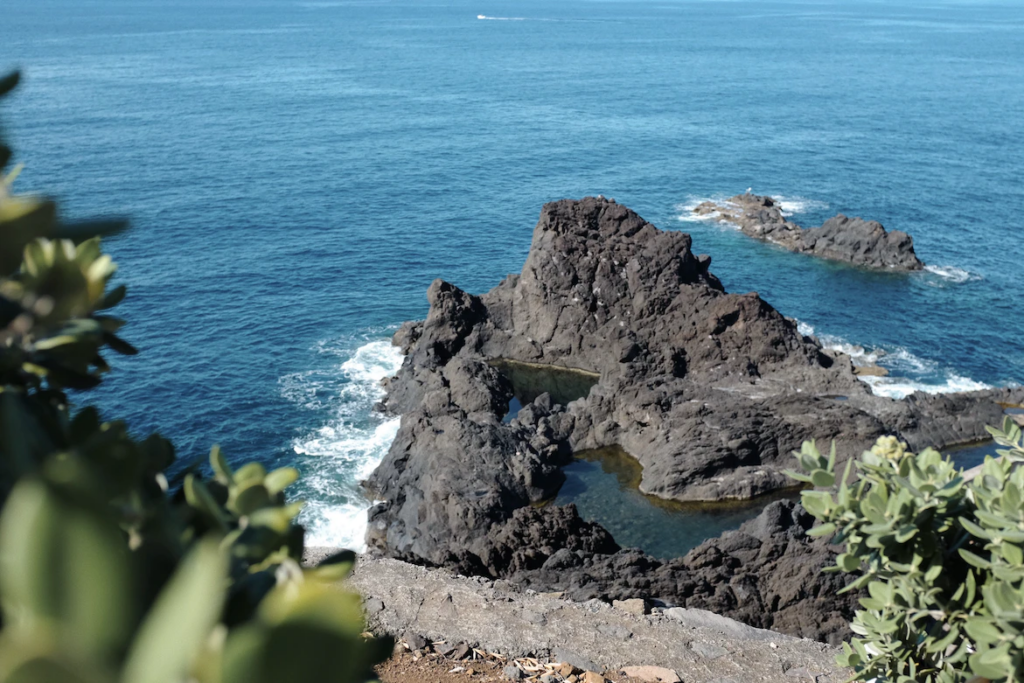 Seixal Beach on the north coast of Portugal's Madeira Island is a true island paradise. Located 660 miles off the mainland, its majestic mountainous backdrop and volcanic black sand shores are reminiscent of a scene out of Jurassic Park. Just when you thought it couldn't get any better, there are also waterfalls that flow into the ocean!
Seixal Beach is known for its giant rock formations and lush flora and fauna and is a popular spot for couples and adventure seekers who like to catch the sunrise. The beach's soft black sand also makes it a firm favorite among beachgoers compared to the countless pebble beaches found throughout the island.
But aside from the black sand shores, the beach is just a stone's throw away from a collection of crystal-clear tidal pools. Toilets, changing rooms, and snack stands are also available, so you can enjoy splashing in the sea for hours at a time.
Madeira is known for its breathtaking landscapes, vineyards, and steep cliffs. In other words, you'll never be short on things to see or do whether you're based at Seixal Beach for a day or a week. The main town of Funchal is also just a 45-minute drive away.
7. Best for Adventurers: Haukland Beach, Lofoten Islands, Norway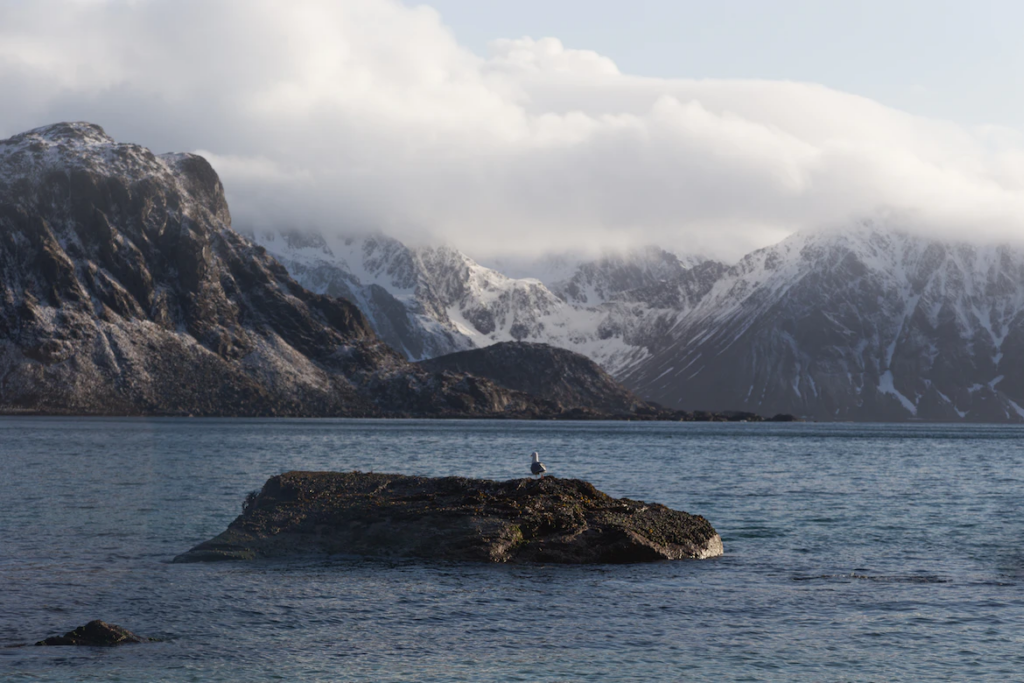 Despite being relatively short, Norway's coastline is home to hundreds of beaches of all shapes and sizes. But, with crystal-clear water that rivals the Caribbean, Haukland Beach is one of the country's most mesmerizing. Located on the Lofoten Archipelago, it's a true natural wonder.
Haukland Beach is consistently voted one of the best beaches in Europe and its unspoiled nature makes it the perfect place to unwind. Uttakleiv Beach is also just a short drive away. Both beaches offer equally stunning views of the Northern Lights – when the conditions are right. Nearby Mannen Haukland is also a popular place to catch the sunrise and sunset.
The water rarely reaches 59 Fahrenheit (15 Celsius) but swimmers and surfers are still a common sight. Diving, snorkeling, and kayaking are also popular. Would you brave the icy temperatures of the Arctic Circle?
8. Best for Romantic Vacations: Spiaggia Rosa Beach, Sardinia, Italy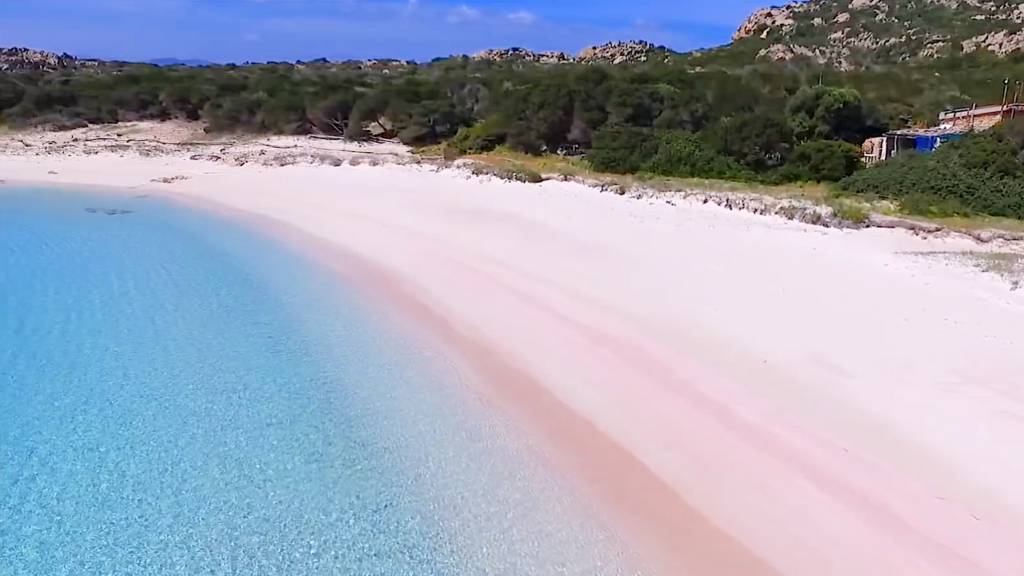 One of the few pink sand beaches in the world, Sardinia's Spiaggia Rosa Beach is the perfect vacation destination (for romantic getaways, especially!). Turquoise waters, pink sand, blue skies… this beach is a true feast for the eyes, and you won't know where to look first!
This picture-perfect beach is only accessible by boat, so you can look forward to views from land and shore.
Unlike Europe's black sand beaches that get their color from volcanic materials, pink sand beaches get their color from microscopic fragments of shell, coral, and dead marine animals. Don't let what's under your feet deter you, though – Spiaggia Rosa is a truly unique beach that must be seen to be believed.
However, while the pink hues might make you want to run across the sand and into the sea, the area's protected status means visitors are prohibited from walking on the sand closer than 70 meters to the shore. Thankfully, there's plenty of sand for you to enjoy further back from the sea, and with no people allowed, it is a relatively quiet beach.
Spiaggia Rosa Beach can also be admired from the nearby Spiaggia del Cavaliere or Spiaggia di Cala Piatto. With the island home to over 200 beaches, there are plenty of opportunities to enjoy the warm sand and refreshing waters with no limits. Some tour companies also run day tours to Spiaggia Rosa Beach, so you can admire the calm blue sea and soft pink sand from a safe distance.
9. Best for Island-Hopping: Monolia Beach, Lichadonisia Island, Greece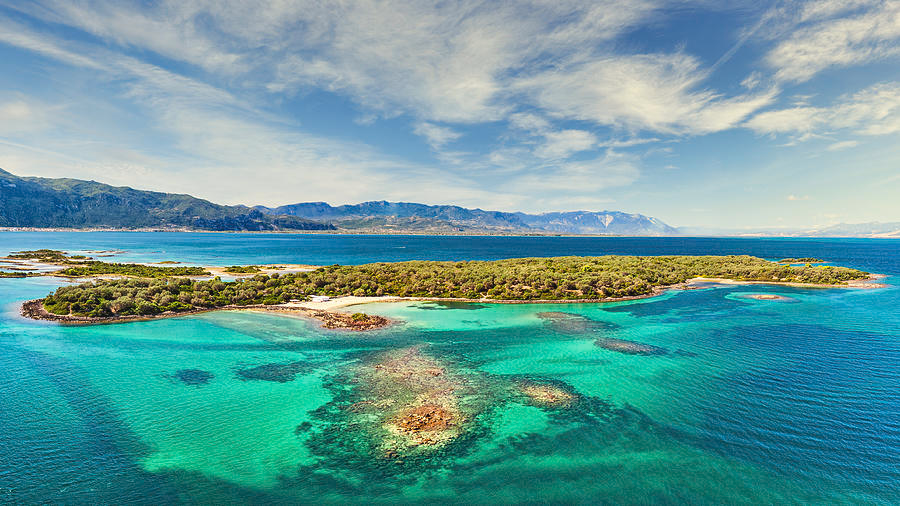 Reminiscent of a Caribbean island, this sublime beach located on the remote island of Monolia (part of Lichadonisia) is a dream destination for summer holidays. Nicknamed the "Greek Seychelles," or "Greek Bahamas," you'll soon understand how it earned such a prestigious title when you catch your first glimpse of the turquoise water and golden sand.
Despite its size, this tiny beach is the perfect spot for a day of swimming, sunbathing, or even animal spotting. With comfortable weather all year round, sunshine is guaranteed – even if the water is a little chilly! The island is also popular with seals, so be sure to keep an eye out when you're paddling in its crystal-clear waters.
Lichadonisia Island is made up of seven smaller islands, each with unique beaches and coastlines. Monolia is the largest of the group and the most popular for boat trippers coming from the mainland. This beach is an ideal spot on a whistle-stop tour of one of the region's most interesting archipelagos.
Whether you're vacationing on a nearby island or on the mainland, there are plenty of boats available to take you across for a small fee. There aren't many watersports, and restaurants and bars are nowhere to be found – but if you're looking for somewhere with a truly remote island feel, Monolia Beach is worth a visit.
10. Best for Scenery: Palombaggia Beach, Corsica, France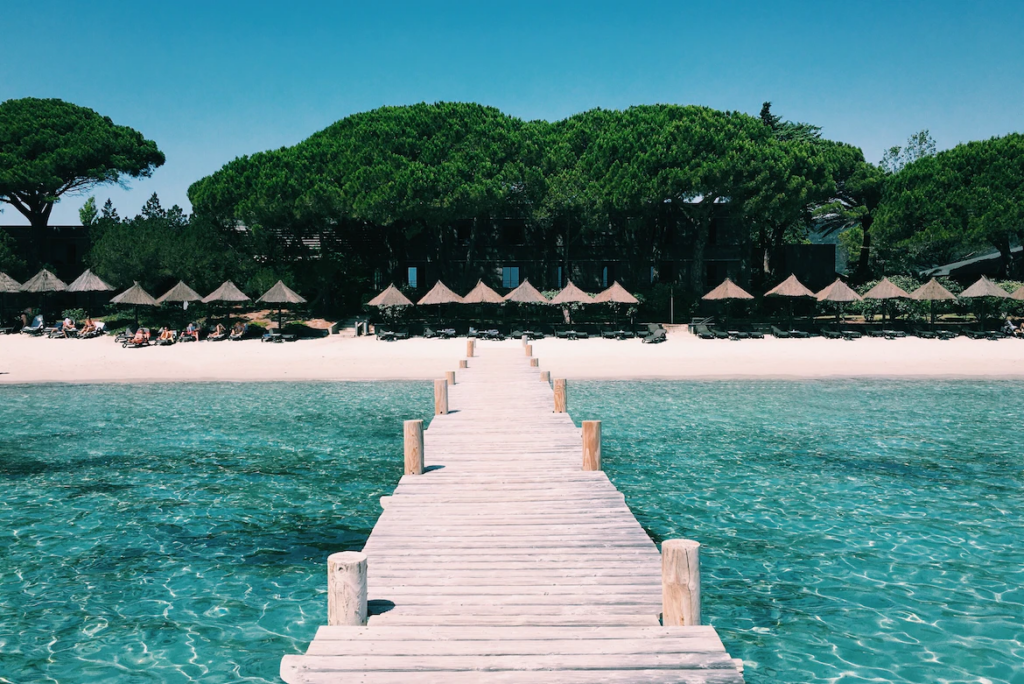 Another golden sand beach that wouldn't look out of place in the Caribbean, Palombaggia Beach is situated on the French island of Corsica. With this attraction just eight miles from Sardinia in the heart of the Tyrrhenian Sea, it's easy to see why the island earned the nickname: "Isle of Beauty." From its royal blue water to golden sand, it's an idyllic retreat for couples and anyone looking for a slice of paradise.
Palombaggia Beach is recognizable from the rocks and pine trees that line the coast and is one of those places where you can lie and watch the world go by. There are plenty of restaurants and cafes nearby, so you don't need to venture far for a bite to eat. Most also offer outdoor dining, so you can admire the views while you chow down.
As one of the few sandy beaches in the area, Palombaggia Beach is a sunbather's haven. But if you prefer something more adventurous, there is plenty to see and do. Why not take off on a high-speed tour of the coast on the back of a jet-ski? Or try a scuba-diving or snorkeling trip and explore beneath the surface?
Corsica can be explored in about a week, and Palombaggia Beach should be a must in your travel itinerary. Whether you're there for a few hours or a few days, don't forget to earmark a day for exploring Palombaggia Beach (and the Isle of Beauty in general).
11. Best for Watersports: Sotavento Beach, Fuerteventura, Canary Islands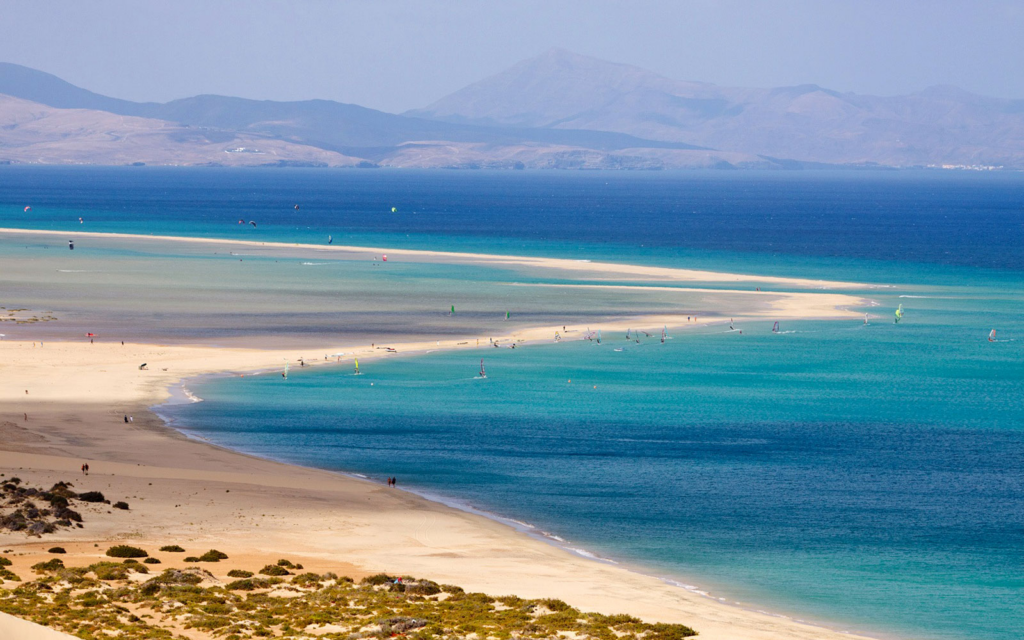 Travelers who love long walks on stretches of golden sand, this one's for you! The Canaries are home to over 500 beautiful beaches. From wild beaches to secret beaches, there's a spot for every type of vacationer on this volcanic archipelago. Sotavento Beach in particular is a firm favorite among locals and tourists.
Sotavento Beach is known for its high winds and rough waves and is a hot spot for windsurfing and kitesurfing. The breeze also provides some respite from the heat and humidity during hot summer days. But, while it's great for watersports or walking, the wind makes it less than ideal for sunbathing. Sun worshippers might want to head to the nearby Playa de Cofete or El Cotillo instead.
The landscape can also change dramatically with the tide. When the water is at its highest, the lagoons get deeper and sandbanks disappear. Although this can make it difficult to plan your trip, it also means it never looks the same from day to day. Rest assured: you'll have a unique experience every time you visit.
The perfect place for summer holidays combining relaxation and fun, Sotavento Beach is a diverse spot with many attractions. From tall sand dunes to crystal-clear lagoons, the area is full of natural beauty. You might even forget you're walking on an ancient volcano!
FAQs
Where are the best beaches in Europe for nature lovers?
Europe is home to thousands of beautiful beaches, and there's no shortage of white sandy beaches set against thick pine forests or lush greenery. Some of the most popular beaches for nature lovers include Oludeniz Beach in Turkey, Podrače Beach in Croatia, and La Teresitas in Tenerife. Scala dei Turchi in Italy is also a firm favorite.
Are beaches in Europe free to visit?
Most beaches in Europe are free to visit, but some charge for beach umbrellas, chairs, and/or parking. Before you visit, you must find out if you can access the beach for free, or if you'll be expected to pay a small fee. Some public beaches also have private stretches of coastline reserved for hotel guests, but this will be advertised.
Which country in Europe has the best beaches?
The country with the best beaches in Europe… The answer depends on what you look for in a beach. Spain is a great place to find a fine sandy beach, while Portugal is your best bet for a pebble beach. Generally, Croatia, Italy, Greece, and France have the best beaches for sunbathing. Iceland, Norway, and the Canary Islands are home to the best beaches for natural scenery.