Romanic getaways in Georgia are gaining popularity as more visitors realize the endless amounts on offer.
It doesn't matter if you're searching for big city escapes or getting out into the vast landscapes; there is something for every couple to enjoy.
There are shorter stays for small romantic weekend getaways or week-long holidays. Both fulfill all desires to see and experience what this excellent state has to offer.
So, grab your luggage and start packing because this is one romantic getaway package you don't want to miss.
What Makes Georgia Perfect For Romantic Getaways?
Georgia, otherwise known as the Peach State, is the perfect place for romantic getaways. Whether you're looking to relax and unwind or hike and explore, this beautiful state has it all.
This state has a laid-back culture that invites visitors all year round. The friendly nature of the people and stunning sites will have you wishing you'd only booked sooner.
Whether you want to explore the historical city for a few days or stay a couple of weeks in the beautiful natural landscapes, everyone has options.
Accommodations range from small and secluded cabins in the mountains to luxurious five-star hotels in the city.
Whatever your style or preference, we guarantee you'll find something suitable for romantic getaways in Georgia.
Plus, the endless activities include horseback riding, culinary tours, and everything in between.
Most Romantic Getaways in Georgia
Georgia offers a lot for those in search of the perfect romantic getaways. There are various experiences, whether you're searching for a mountain getaway or something in a busy city full of lights and action.
We've listed some of our top picks for romantic getaways in Georgia. You'll find a breakdown of the destination and some accommodation options we think are good.
Dahlonega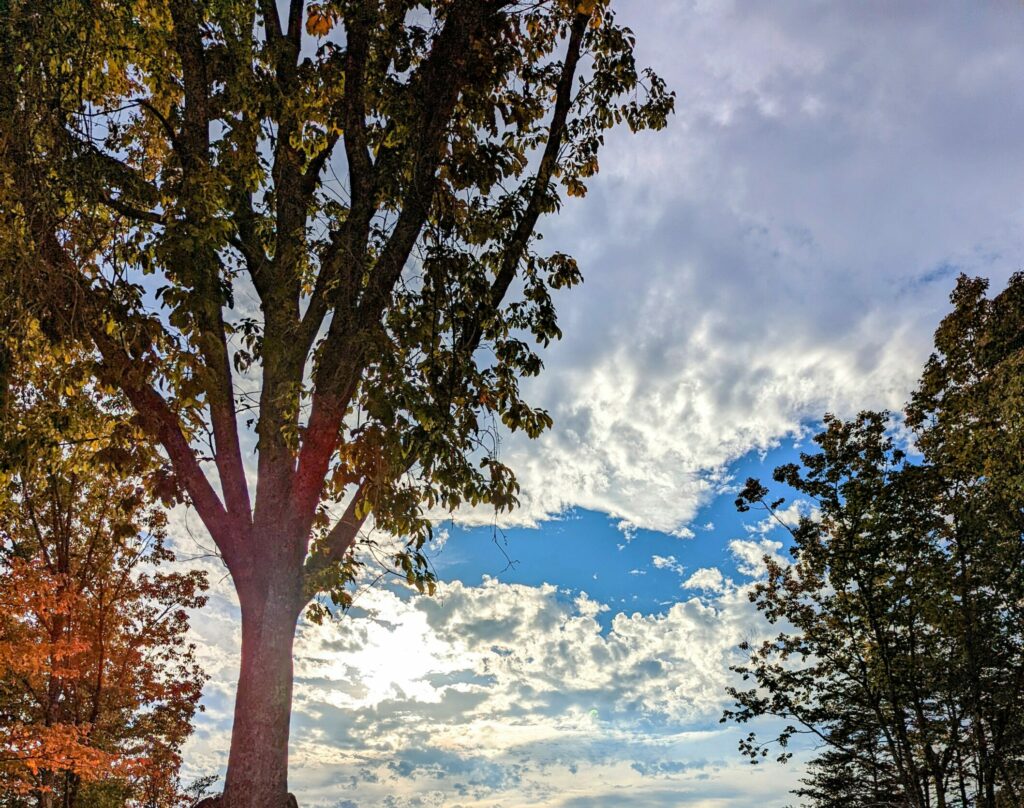 Dahlonega is in Georgia Wine Country, about one hours drive from Atlanta. It offers incredible mountain getaways with waterfalls and wine to keep things relaxed and welcoming.
This area was the first site of the US Gold Rush, so it's well-established with a unique history. If you want to enjoy gold panning, relax with wine at a vineyard, or explore one of the many hiking trails, Dahlonega is the place to enjoy your romantic getaways.
The local gold museum and retail stores in the town square are a must-see. There are over a dozen restaurants to enjoy during your stay.
Best Accommodations in Dahlonega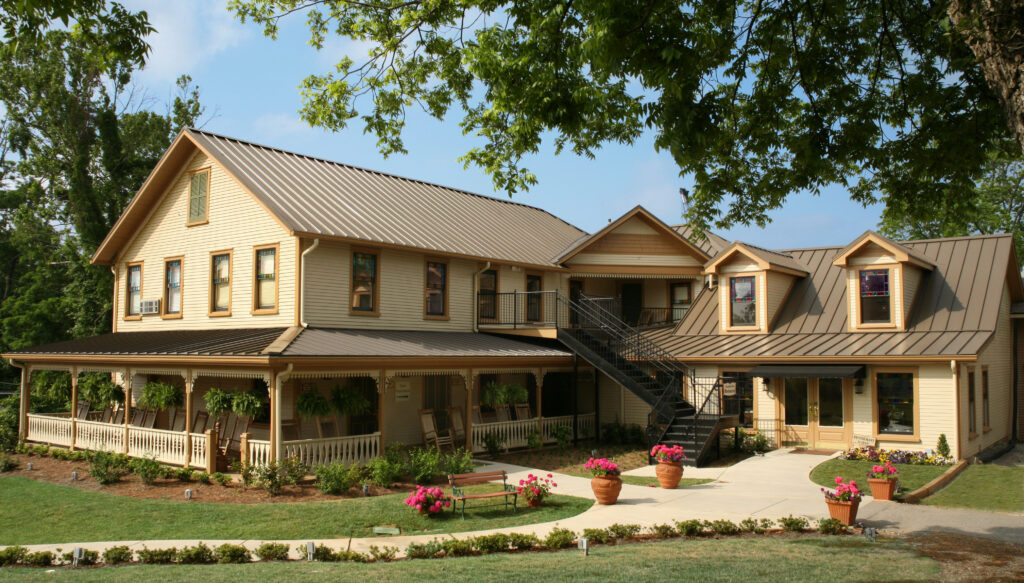 Price per Night: $139-$259
The Smith house has been open since 1899. Couples can enjoy the HomeStyle cooking, beautiful views overlooking the fantastic scenery, hiking trails, and multiple nearby vineyard tours.
There are multiple accommodation options. But we recommend staying in the historic Inn for the most authentic experience. There are options for double rooms or queen rooms with all the amenities to enjoy your stay, including en-suite bathrooms.
The town is within walking distance, with a Starbucks nearby to get your morning off to a good start.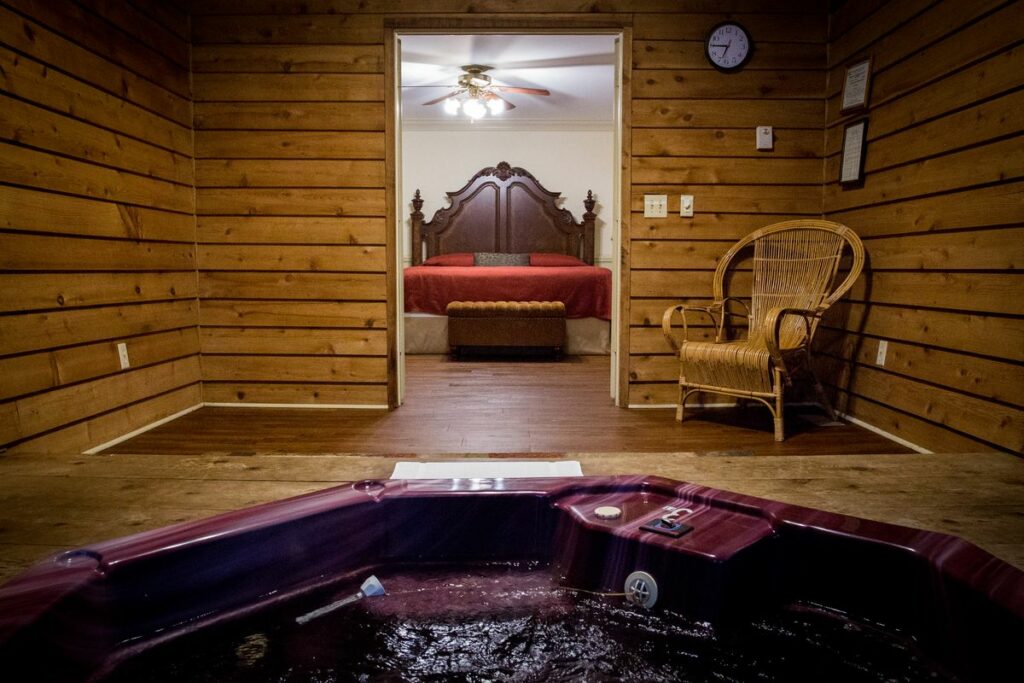 Price per Night: $159-$249
If you and your partner like the outdoors, you're in for a treat at the Forrest Hill Resort. It sits on the foothills of the Georgia mountains, about one hour outside of Atlanta.
The resort has horseback riding, private gardens, and massages. The onsite restaurant, with candle-lit dinners under the night sky, is a must.
This is genuinely one romantic getaway that you need to try in Georgia. It offers relaxation when you need some downtime and fantastic nature excursions when you want to fill your days with excitement.
There are multiple accommodation choices, but the most romantic ones are the private cabins. Each boasts a hot tub, porch swing, king bed, and gorgeous fireplace.
Savannah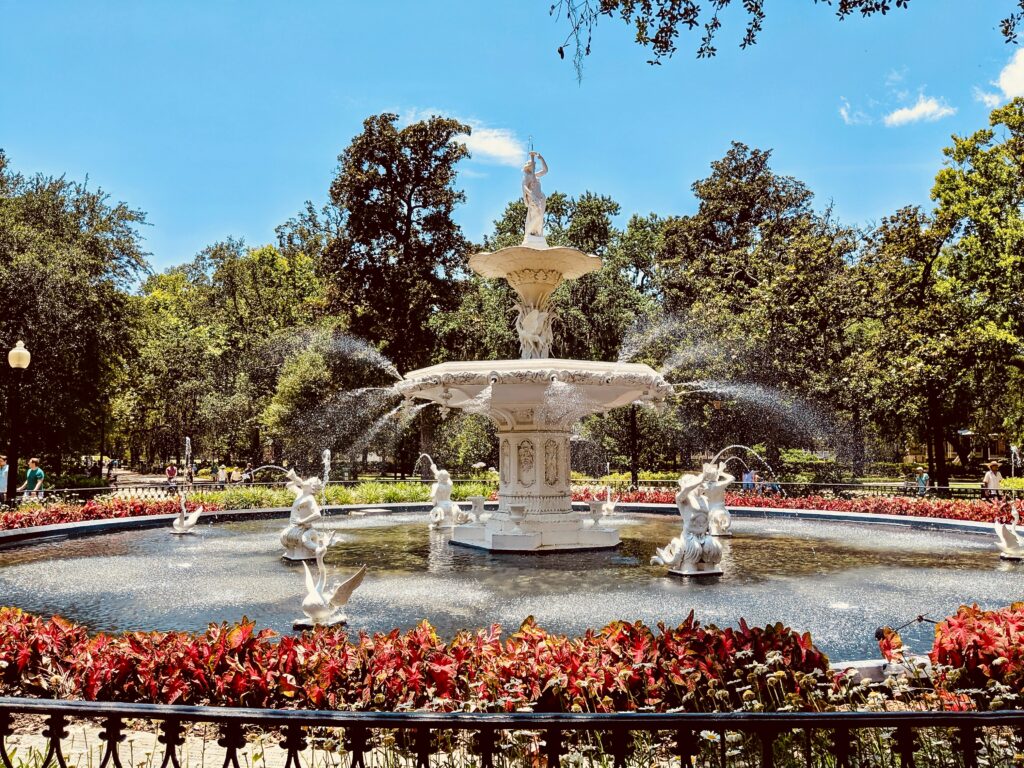 Savannah, Georgia, is one of the most popular places to visit in Georgia. Its southern charm and historical architecture attract over 14 million visitors annually.
The city is home to amazing cobblestone streets with horsedrawn carriages to truly make you feel like you're lost in time with your loved one.
Forsyth Park offers the perfect backdrop to an afternoon walk with beautiful lush greenery and winding paths.
The culinary journey you'll experience is the cherry on top, with some of the best award-winning restaurants in the US located in the state.
Best Accommodations in Savannah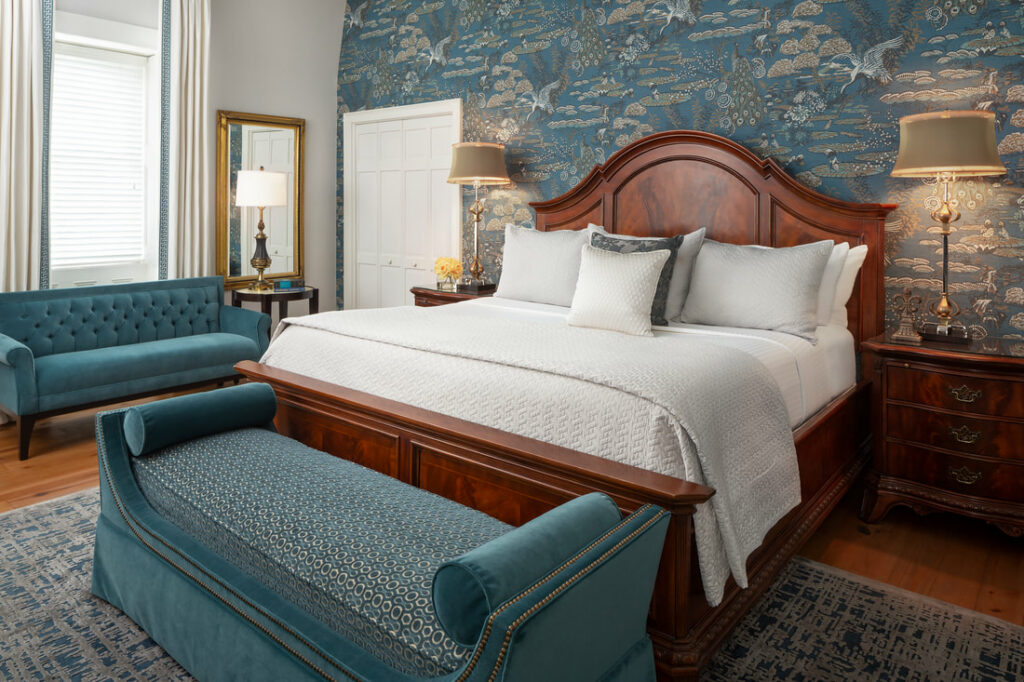 Price per Night: $249-$459
Built in 1873, the Hamilton-Turner Inn offers luxurious accommodations in a bed-and-breakfast style.
Situated among stunning large trees. This bed and breakfast is the epitome of old-style values, with the small staff offering fantastic service.
Each room is unique in its finishings but comfortable and will make you feel like you've gone back in time. But still, in a way that has all the modern comforts, you'll appreciate.
The included gourmet breakfast is delicious and hearty, so no worries about going hungry before lunch. The evening wine before dinner and port before bed are all things you and your loved one can look forward to.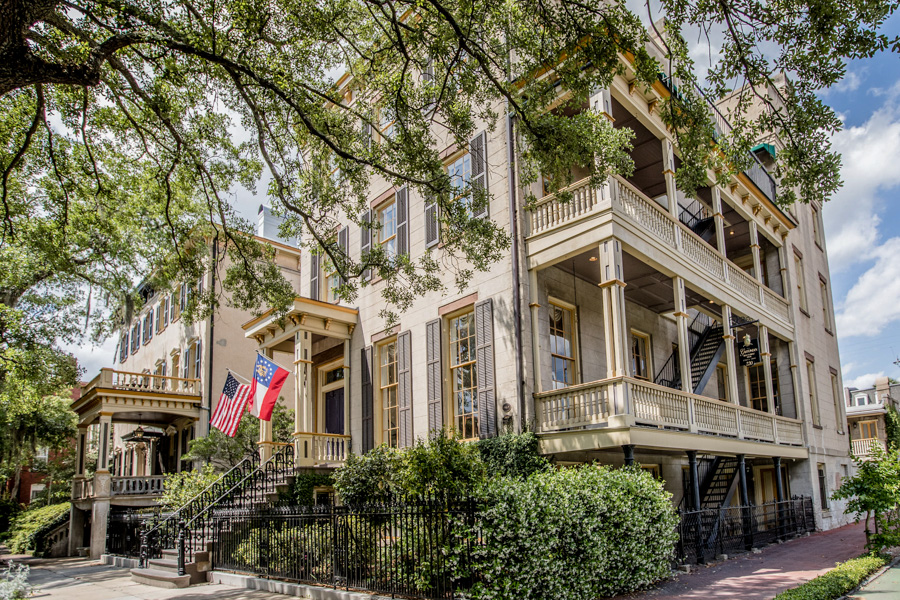 Price per Night: $478-$538
Built-in 1868, The Gastonian is situated close to Forsyth Park. The grand mansions offer a historic feel with all the modern amenities you need to enjoy your romantic stay.
Each of the stunning 17 rooms boasts private bathrooms, clawfoot tubs, sitting areas, and TVs. There are wonderful private balconies to look out onto the beautiful Gaston Street.
The food is excellent, and the service is even better. The friendly staff and gorgeous historic finishings make this adults-only accommodation the perfect little romantic hideaway in the city.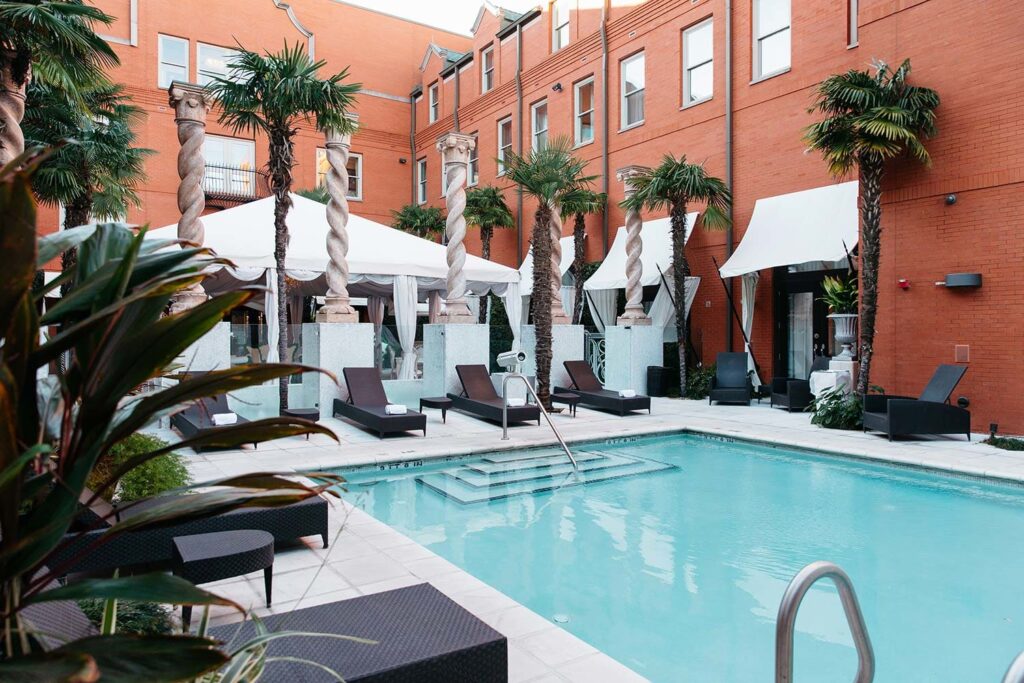 Price per Night: $252.85-$532.35
The Mansion on Forsyth Park offers elegance on a different level. The old Victorian building is something to see alone.
Accommodation options range from a standard king to suites—all with gorgeous bath rubs, comfortable bedding, and a TV.
But the accommodation is just the beginning. The onsite pool, art gallery, and fitness center are where you'll want to spend a lot of your time.
A setting like this in the middle of the center across from Forsyth Park is a gem. Making this accommodation a luxurious and must-visit romantic destination.
Clayton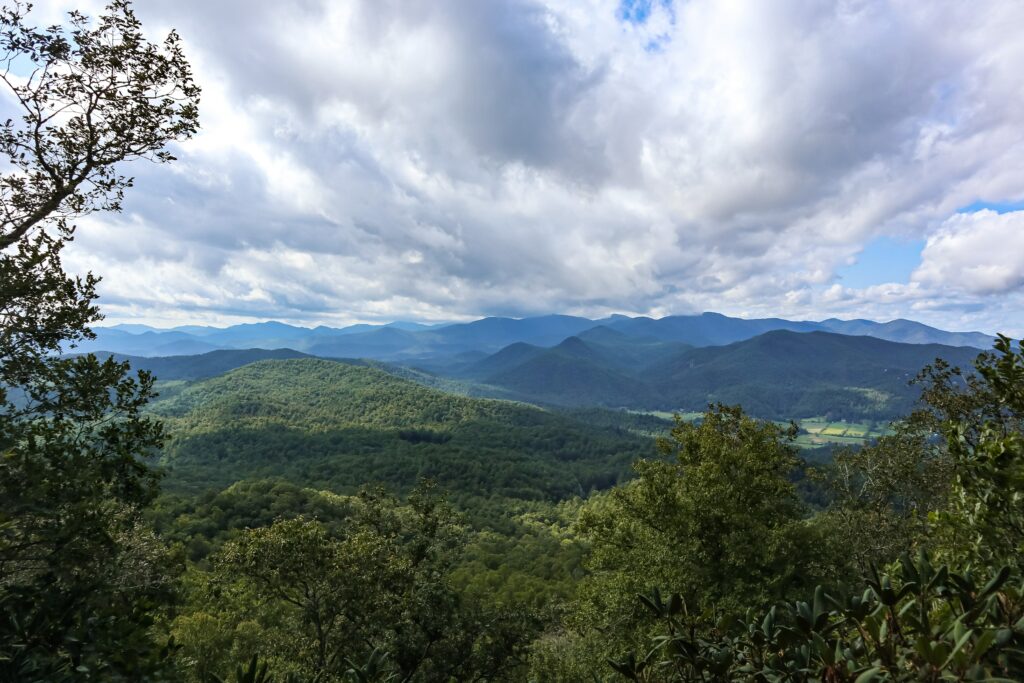 Nature lovers are in for a treat in this beautiful wild landscape that offers visitors the chance to explore all the natural beauty of Georgia.
Trails fit all hiking levels and vineyards to enjoy the local wines and farm-style restaurants with fantastic cuisine.
All this is, and gorgeous accommodations are waiting.
Best Accommodations in Clayton
Price per Night: $215-$255
Located in the Blue Ridge Mountains, Beechwood Inn is a magical accommodation for nature lovers.
It has a rustic feel, with the main building being over 100 years old. The location has maintained this old-time feel while still providing a modern service.
You can select between one- and three-bedroom cabins with original wood flooring and 100% cotton bed sheets.
Breakfast is homemade and served daily in the dining room to prepare you for a day of fun outdoor activities.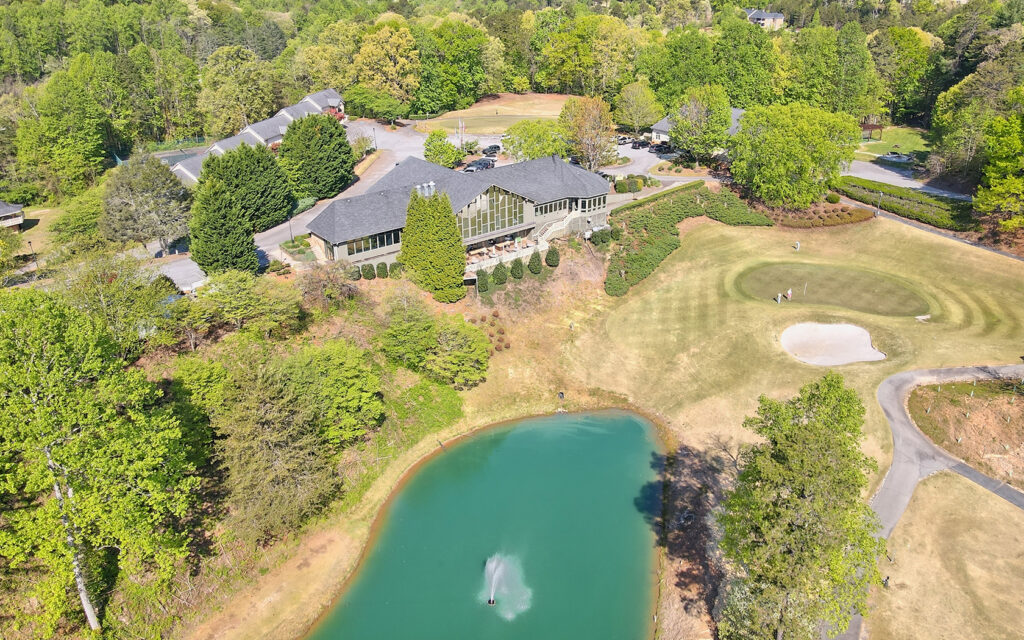 The Kingwood Resort and Winery make our list of most romantic getaways in Georgia because of its unique location on the bottom of the Blue Ridge Mountains.
The resort has an indoor pool, spa, tennis courts, and an 18-hole golf course. All rooms have TVs, a balcony, a mini fridge, and coffee/tea-making facilities.
You can enjoy the onsite restaurant and bar with fantastic food. Plus, the various outdoor activities, including hiking just outside the resort.
The winery is a marvelous way to spend an afternoon, with local wines front and center.
Lake Oconee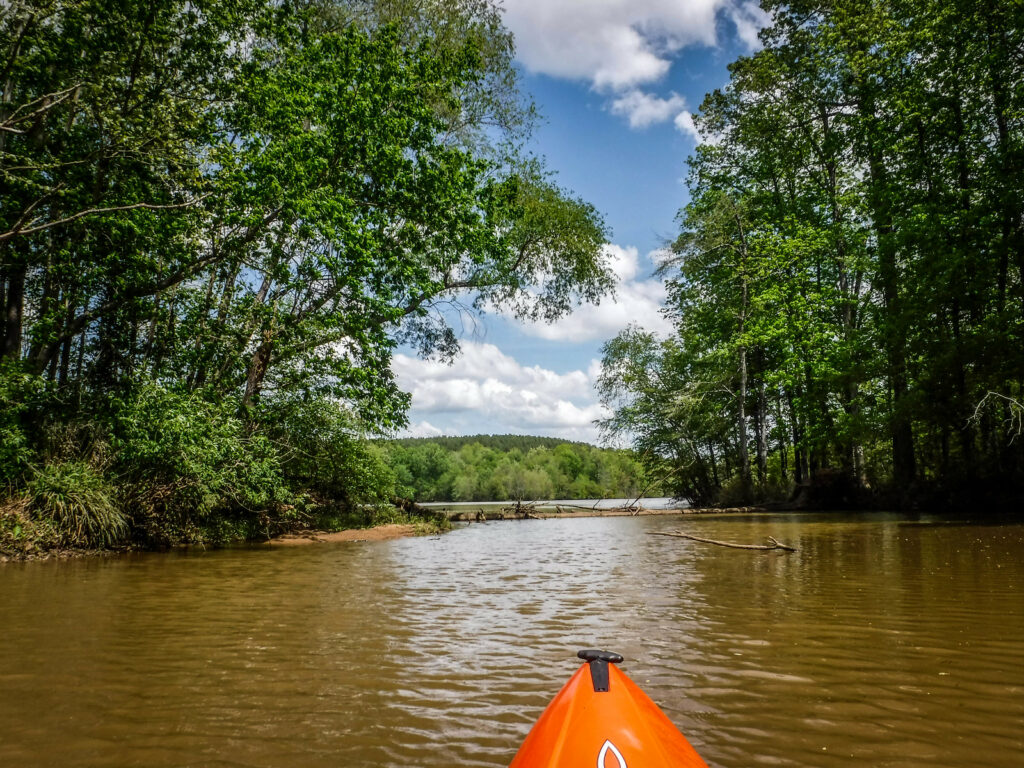 Lake Oconee is situated between Atlanta and Augusta. The destination is a melting pot of everything you need to make romantic getaways in Georgia unforgettable.
It offers golf, water sports, spas, markets, and everything in between. This destination has everything, regardless of what you want in a romantic trip.
The lake is something you don't want to miss. It provides a picturesque backdrop to a lovely romantic trip for two.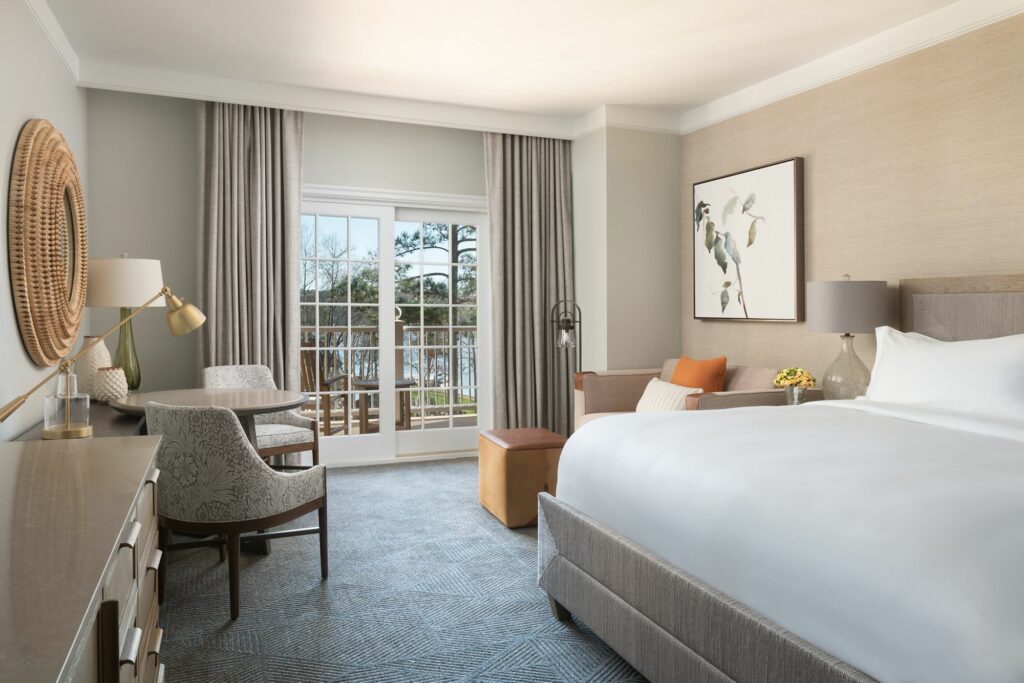 Price per Night: $803-$2,357
This accommodation is the perfect combination of nature and modern amenities. They meet to create a beautiful and comfortable stay.
It has five pools, a championship golf course, and a spa to keep you busy and rejuvenated throughout the day. Then head to your beautifully decorated room or suite.
Rooms are equipped with a mini fridge, private terrace, a TV, feather beds with duvets, and laundry services.
This is the authentic five-star experience and is a must for those big occasions like anniversaries or babymoons.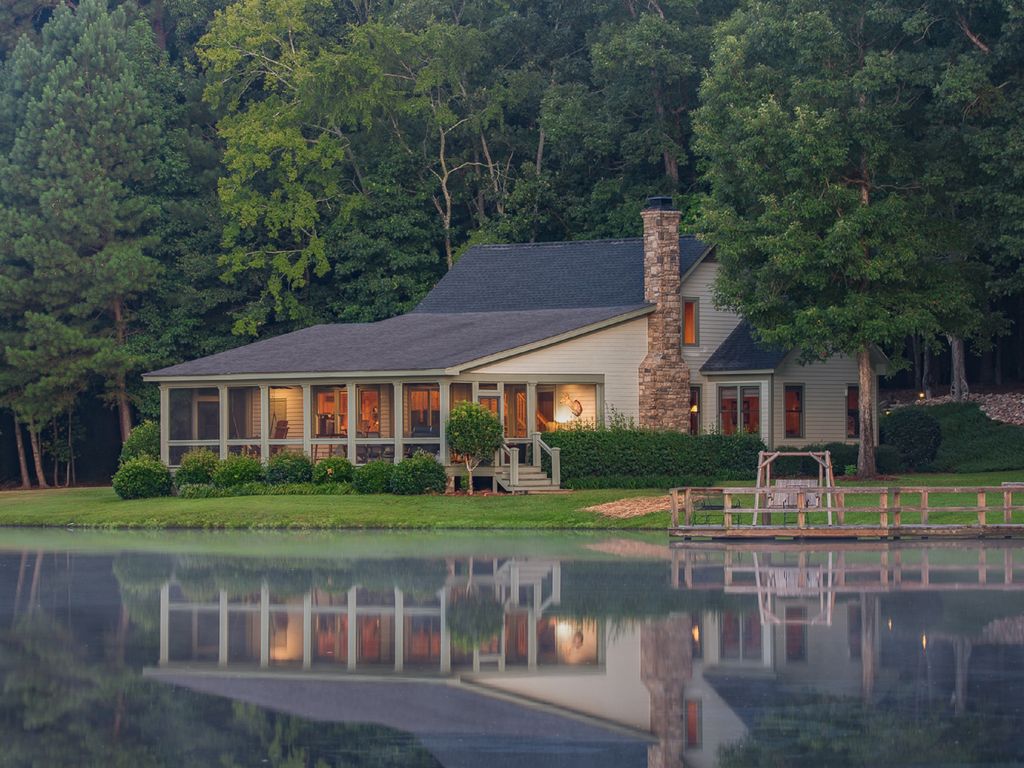 Price per Night: $1,200-$3,200
This gorgeous Mediterranean-style, three-story Villa is an exceptionally luxurious experience on the lake.
It boasts ten bedrooms with an outdoor pool, a theatre, three kitchens, and stunning views of the beautiful surrounding areas.
If you're looking for romantic getaways to enjoy with the ones you love around you, then this is the perfect option.
It has more than enough space and all the amenities you need to enjoy what this town and lake have to offer.
Atlanta
While not at the top of the list of most romantic getaways, this magical city offers a lot. It is the capital of Georgia, after all.
This includes superb accommodations, dining experiences, historical venues, botanical gardens, and markets.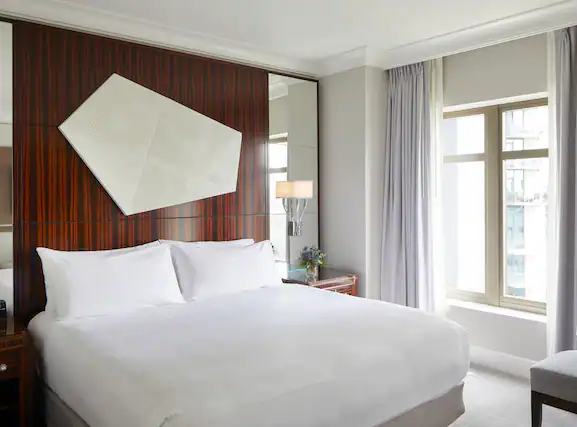 Price per Night: $489-$1,109
The Waldorf Astoria Atlanta Buckhead offers guests a city experience within Atlanta's fashion and cultural hub.
You can enjoy the relaxing spa, fitness center, and indoor pool throughout your stay. The hotel is situated in the Buckhead area. A space with all the best dining experiences within Atlanta.
But the onsite restaurant also has some of the best cuisines, so you won't have to travel very far for some local specialties.
You can select to stay in a King room or relax in the lap of luxury in the king suite with two terraces.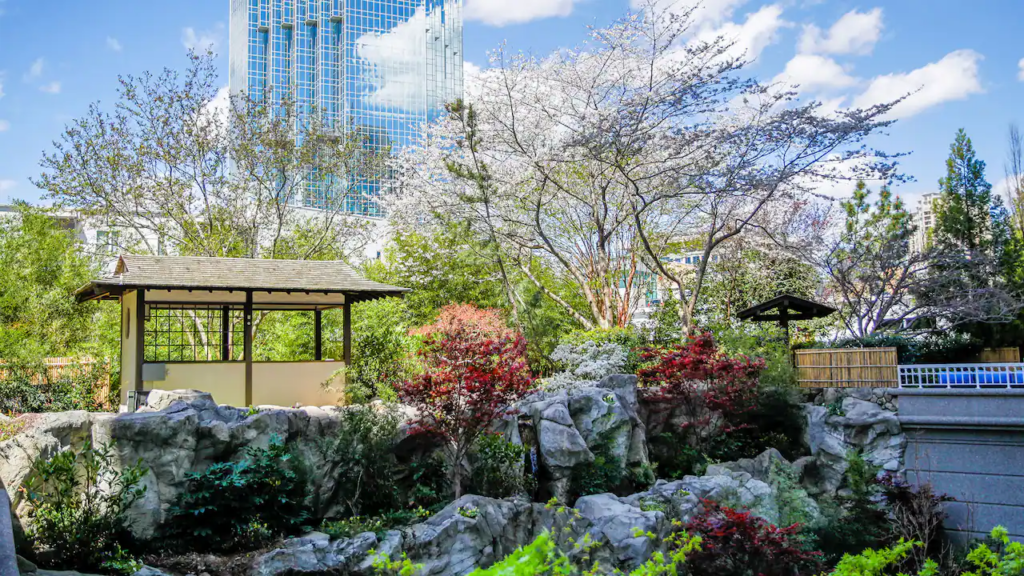 Price per Night: $209-409
Situated in the Buckhead neighborhood. The Grand Hyatt Atlanta offers comfortable guestrooms with the option of a romantic experience. This puts it on our most romantic getaways in Georgia list.
Enjoy the quiet Japanese Zen Garden, outdoor pool, sun deck, wellness center, and a 30-foot waterfall.
After a wonderful day exploring the streets of Buckhead. You will enjoy your comfortable rooms, each with a private bathroom, TV, and soft bedding.
Top Excursions & Activities To Do On Georgia Romantic Getaways
There are some seriously romantic things to do in Georgia. Whether you're looking for something more laid back in the outdoors, an exciting culinary tour, or a candle-lit dinner for two.
Georgia is home to some of the best romantic getaways in the US. The old feel mixed with all the modern amenities offers excellent experiences.
Some of our top excursions for romantic getaways in Georgia include:
Hiking in the north Georgia mountains: The Blue Ridge Mountains are a must-see if you're in Georgia for a romantic getaway. There are trails for any skill level, each with its views and natural delights to soak in. Multiple accommodations are on offer with different amenities to fit your needs.
Horseback riding in the mountains: A horseback tour is a perfect alternative if you're not much of a hiker. You'll still see the vast mountain ranges without all the sweat.
Take a riverboat cruise in Savannah: These cruises are a big part of Georgian history, offering a great way to see the entire city from the river. Going during sunset is incredibly romantic, with cocktails and dinner to satisfy you.
Relax and rejuvenate at a spa: Georgia is home to multiple spas with massages and treatments. These make your romantic getaway all the more enjoyable. Chateau Elan Winery doesn't only offer some of the best wines in the region. Its spa is a seriously relaxing way to take in the phenomenal mountain views.
Indulge in a culinary tour: What is more romantic than dessert? Nothing! So why not take a decedent dessert tour of Savannah's best cafes and bakeries? Byrd's Famous Cookie Co, the Cheesecake Market at Tondee's Tavern, and Savannah's Candy Kitchen are on offer.
Horse carriage rides in Savannah: A romantic getaway hasn't begun without a slow and steady ride throughout Savannah's Historic District. You can soak up all the historic buildings while learning about this historically significant area in the US under a cozy blanket.
Sample Itinerary & Budget For Your Romantic Getaway In Georgia
The accommodation on offer varies quite a bit depending on the romantic getaway you're looking for.
Based on the below information, a day on a romantic getaway will cost between $377-$845.
Accommodation:
A five-star hotel in the middle of the city will cost much more than a mountain cabin.
For example, a one-night stay in the Blue Ridge Mountains costs between $212-$255. Whereas a one-night stay in a hotel in Savannah costs between $249-$538, depending on what you're looking for.
The prices vary based on the amenities and locations. Staying in the city, no matter where you are will cost more because of the surroundings and what is available.
Getting around:
There are multiple airports around Georgia; the main one is Hartsfield-Jackson Atlanta International. Depending on where you're heading, you'll need to hop on another flight or one of the multiple forms of transport.
Getting to Savannah is most accessible with a flight that takes about an hour from Atlanta's main airport. From Savannah/Hilton Head International Airport to the city center is about ten miles, around a 20-minute drive.
We recommend renting a car for your romantic holiday in Georgia to reduce the stress of figuring out public transport and allow you to explore areas outside the city.
A rental car costs between $19-$37 a day. But remember going over a specific mileage will cost more depending on how far you drive.
Public transport options are available by train and bus, thanks to MARTA. The bus and train are $2.50 per trip. However, the trains are relatively old and don't have air conditioning, which would be pretty unbearable in the Georgian summer heat.
On average, visitors spend about $22 a day on transport.
Experiences:
Horse carriage ride: $120.
Savannah River Cruise: $38.
Culinary tour: $45.
Wine tour at Chateau Elan Winery: $45.
If you don't want to spend money, Georgia is full of free experiences. A favorite is simply walking around and soaking in the fascinating history. Savannah, Georgia, is the perfect place to do this, with its cobblestone walkways and old victorian buildings.
Food and beverages:
This also varies greatly. A fast food run over a candle-lit dinner in the city is two very different experiences.
On average, dining out and drinks cost between $70-$200 a day, depending on where and what you order.
Looking at a few popular options:
Coffee: approx $2.87.
A glass of wine: $15.16.
A three-course meal at an upscale Savannah restaurant: $75-$100+.
All the prices above will depend on where you're visiting and whether it is during peak season. This will affect the price throughout but mostly with accommodation.
Frequently Asked Questions:
How much do Georgia romantic getaways cost on average?
This depends on what you're looking for. On average, one night on a romantic holiday can cost between $377-$845. But this varies based on where you stay, what you do, and where you eat.
When is the best time to visit Georgia?
The best times are between April-May and September-November. The weather isn't as hot and won't be as busy.
How long do people typically spend in Georgia on romantic getaways?
You'll want at least one week in Georgia to soak in all this unique state has to offer. Three days in the cities and four days outdoors are generally a reasonable amount of time to get a feel for everything. But some stay for as much as three weeks on their romantic holidays in Georgia.
What is the best way to travel around Georgia?
We recommend you hire a car to get around the vast area. There is so much to explore in the city and the outdoors. There is a bus and train for inner city transport. But if you're heading to the mountains, you'll want your own vehicle.
What is the best way to travel to Georgia?
This depends on where you're coming from, but most visitors fly into one of the many airports dotted throughout Georgia.
Start Planning The Ideal Romantic Getaway
Georgia is a destination that truly offers something for couples looking for the best romantic getaways.
There is fun in the sun, romantic walks in the park, soaking up the historic buildings on horseback, and savoring all the culinary experiences.
Romantic getaways are all about finding what works for you both, and Georgia is the perfect place to do this.