Although mainly known for the Indianapolis Auto Race, Indiana boasts much more to appreciate and enjoy with your significant other. From cultural and historical to recreational amenities, there's something for everyone here.
Romantic getaways in Indiana are a best-of-both-worlds situation as they're ideal for travelers that love the busy city life but also appreciate some open country. In this article, we're going to cover the best romantic getaways in Indiana and fill you in on some great travel tips along the way: let's get started.
What Makes Indiana Perfect for Romantic Getaways?
If you're reading this, we're doubtful that Indiana is the only destination you're considering. So, to make it easier for you, we recommend taking romantic getaways to this state if:
You're looking for a destination that is home to numerous unique attractions.
You'd like to visit somewhere with profound natural beauty, including diverse forests and state parks.
You enjoy outdoor activities as much as you do indoor ones. Indiana has a lovely balance.
But what about the cost? Well, how much you spend in Indiana is up to you. While some attractions may be completely free, a stay for a single person at a hotel for one night might cost you around $100, and a gondolier ride even more than that.
Most Romantic Getaways in Indiana
Spanning 36,417 miles, Indiana is quite a large state. In fact, out of the 50 US states, it's the 16th largest. With this in mind, we've decided that it'd be easier to subdivide the romantic getaways into its various regions, starting with Indiana's capital, Indianapolis.
Indianapolis Metropolitan Area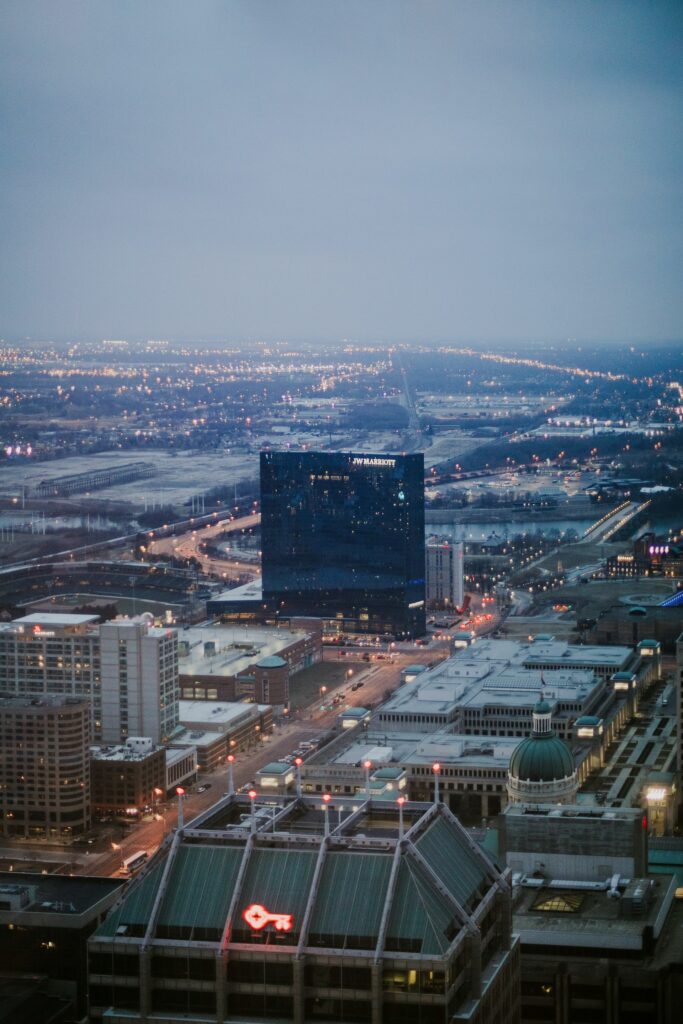 As the most populated city in Indiana, Indianapolis is well worth visiting and is bursting with attractions. Couples can expect a huge range of entertainment and shopping venues.
Not only this, but taking a walking tour of the city will give you a fantastic taste of everything this city has an offer, including but not limited to:
Indianapolis Canal Walk
This three-mile loop follows the old Indiana Central Canal. It leaves travelers with options. You can opt for a nice dinner along the canal banks, a peaceful gondola ride, or even a gentle stroll with your significant other.
Broad Ripple
If you're looking for more "lively" activities, then the neighborhood of Broad Ripple is perfect for you. With various nightclubs and dining options, it's perfect for a night out. Couples might also enjoy The Vogue Theatre. It's a music venue that hosts dance parties, concerts, and bars, and somewhere to brighten your evening up.
Old World Gondoliers
Come to appreciate downtown Indianapolis with a romantic gondola ride. Whether you choose to ride the gondola privately with your significant other or save on some cash by heading up with a group, this is an experience you'll never forget.
Wheel Fun Rentals
Now, if you'd like to peruse the canals without the aid of a gondolier, there is another option. Wheel Fun Rentals provides couples with two-person pedal boats that they can enjoy together, perusing the canal and enjoying the view.
Best Accommodation in Indianapolis
Best on a budget: Red Roof Inn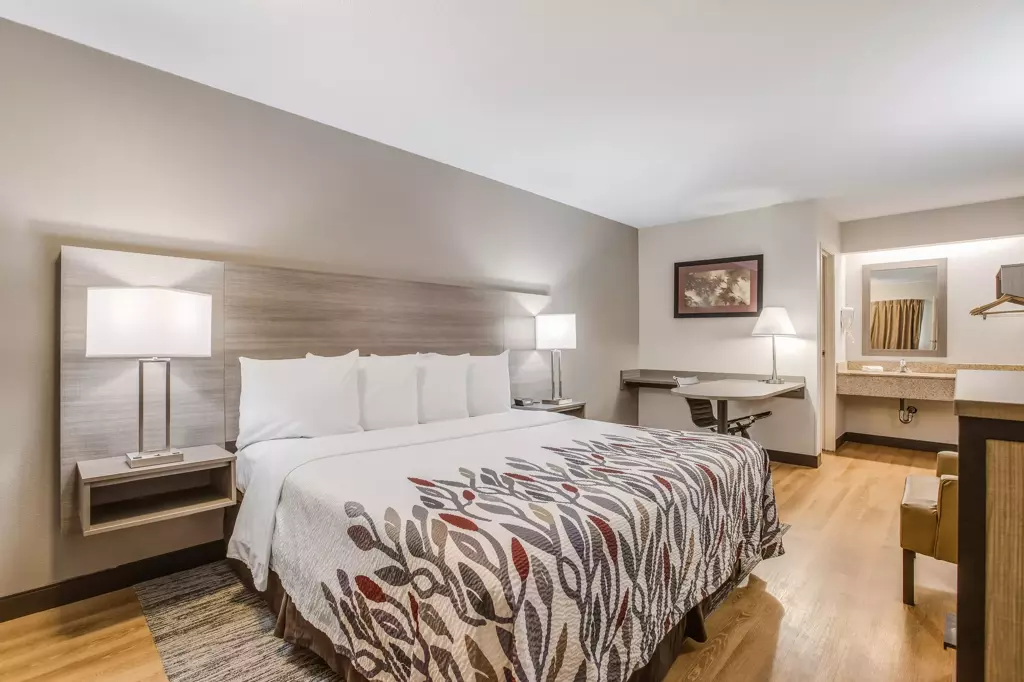 Just eight miles from downtown Indianapolis, Red Roof Inn is perfect for couples looking for slightly cheaper accommodation that is still not short on amenities. It's a pet-friendly hotel boasting TV with over 100 channels, free parking spots, free WiFi, wheelchair accessibility, and excellent nearby restaurants.
Best themed: The Nestle Inn
There's much to say about The Nestle Inn. Perhaps it's the "come-and-go" self-check-in service or the Victorian-era-themed Nestle Inn charm. Maybe what tickles your fancy is the cooking classes at Nestle Inn carried out by some excellent local chefs. Whatever it is, it's easy to say that The Nestle Inn is an excellent accommodation for couples.
Best luxury: JW Marriott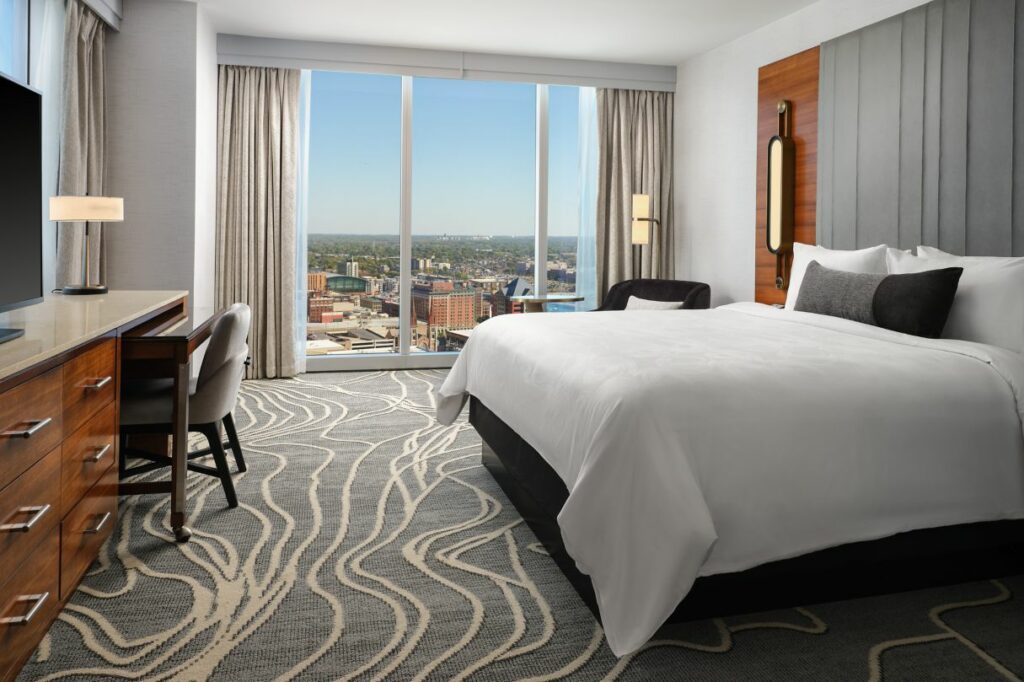 Now, if you're ready to "pull out all of the stops," then booking you and your significant other into the JW Marriott is the way to go. Located in the stunning city of Indianapolis, this hotel has many charms: you'll get to enjoy an award-winning restaurant, high-speed internet, elegant furnishings, and so much more.
Northern Lakes Region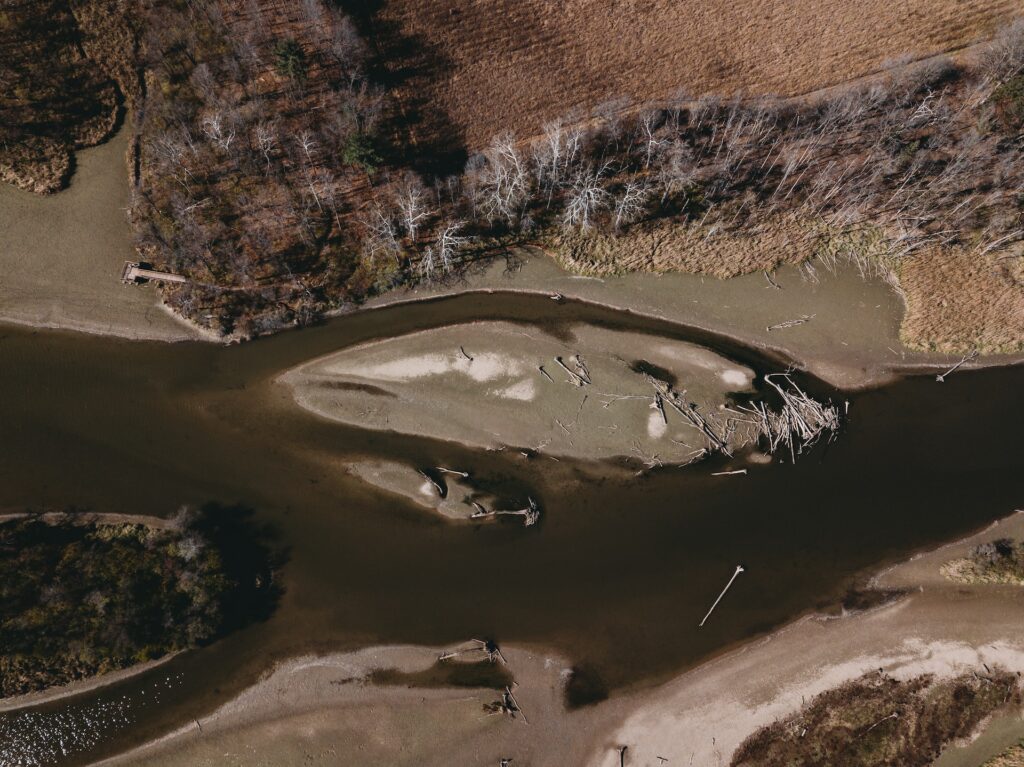 Known for its natural beauty, the Northern Lakes region is home to lakes and national parks. It's also the homeplace of South Bend, the fourth largest city in Indiana. The Northern Lakes Region hosts various outdoor activities such as hiking, fishing, and boating. The "active couple" will feel right at home here.
More specifically, couples might enjoy some/all of the following frequently enjoyed activities in the Northern Lakes Region of Indiana:
Indiana Dunes State Park
With absolutely stunning beaches and a diverse ecosystem, Indiana Dunes is a must-visit if you're traveling to the Northern Lakes Region of Indiana. Perfect for some exciting hiking or a relaxed beach day, you'll not regret spending time here during your couple's getaway.
The Winery At Shale Lake
Okay, well, while we've sold the Northern Lakes Region as a very active destination, there are more passive activities to appreciate as well. Apart from traveling to South Bend, you can try the Winery At Shale Lake. It boasts fantastic picnic areas, a fun, scenic wine trail, and excellent food to accompany your wine.
Linton's Enchanted Gardens
As the largest home and garden center in Indiana, this is a destination you don't want to skip by on. From a lovely garden cafe to a stunning display of various unusual and rare plants, the Enchanted Gardens make for a lovely morning out. There are also several fun activities to partake in, including The Shooting Gallery and the Garden's very own Express Train.
Washington Park Zoo
Located on Lake Michigan's southern shore, Washington Park Zoo boasts over 15 acres and acts as a sanctuary for many wildlife in need. Boasting over 90 different species of animals from across the globe, the zoo has no shortage to keep you and your significant other interested. You can also take a break at the Peacock Cafe for some tasty treats or a quick meal.
Best accommodation in the northern lakes region
Best on a budget: Super 8 by Wyndham Michigan City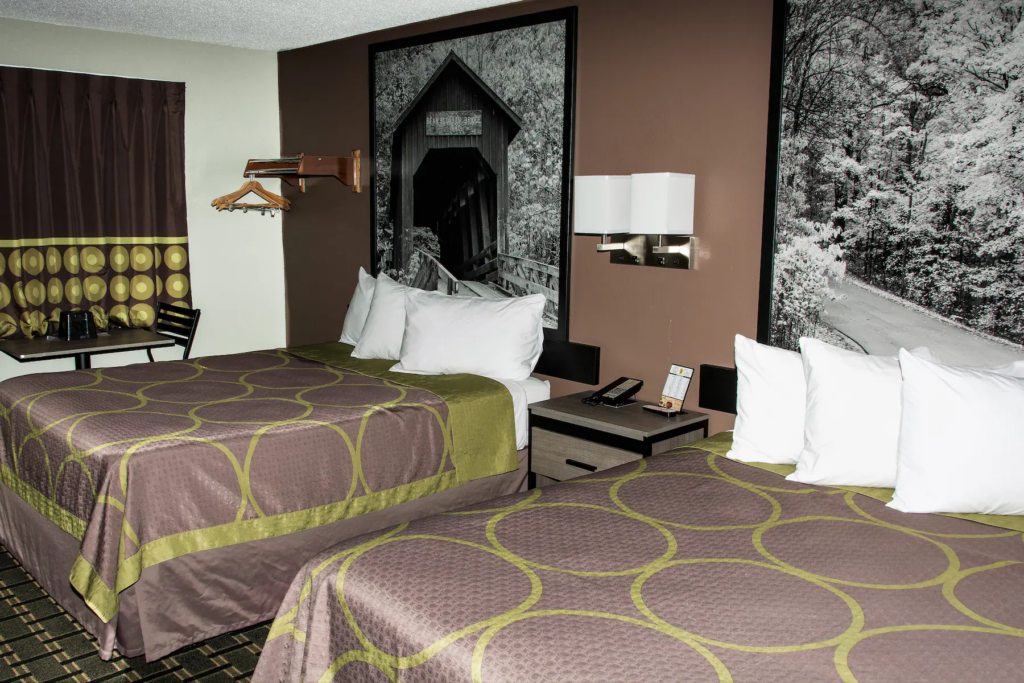 If you're on a budget, it doesn't mean you can't enjoy your holiday. Super 8 by Wyndham in Michigan City is an excellent choice for travelers looking for comfortable (yet affordable) accommodation in Northern Indiana. The motel boasts free high-speed internet (which is always a plus), free parking, breakfast, and various amenities in each room, including a TV, air conditioning, and a fridge.
Best themed: At Home in the Woods B&B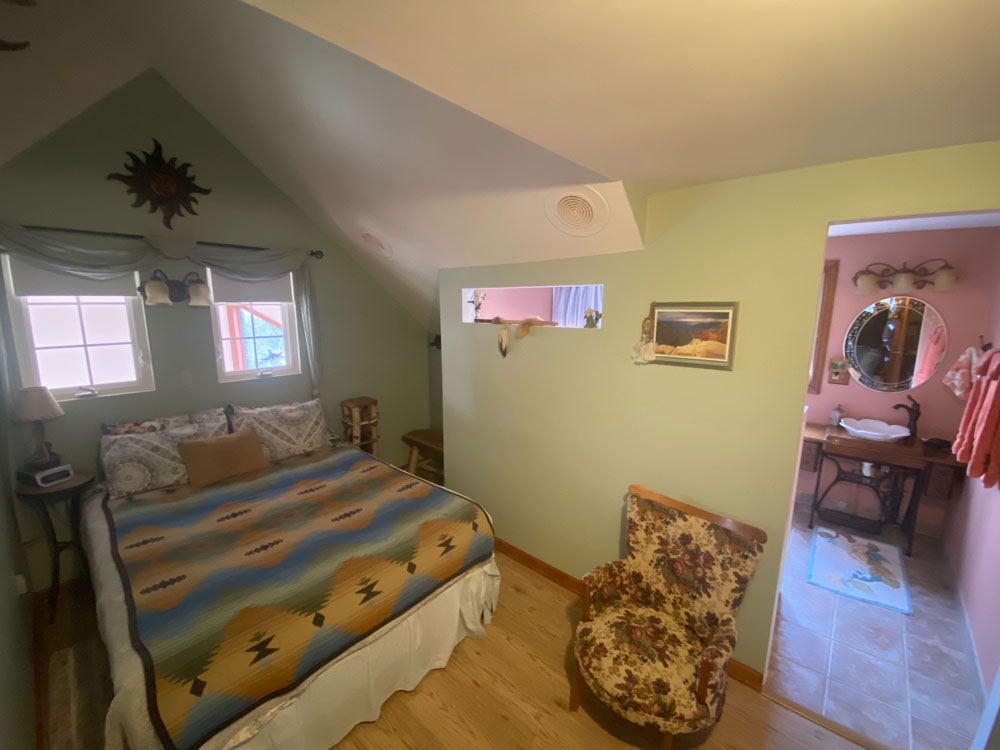 At only 15 minutes from the Indian Dunes National Park, this B&B is a prime destination. It's also notably woodsy, making it the perfect "outdoorsy" destination. Whether you're looking to relax at a fireplace, nap outside on a hammock with your loved one, or enjoy the tranquility of nature, you'll undoubtedly feel "at home in the woods."
Best luxury: Morris Inn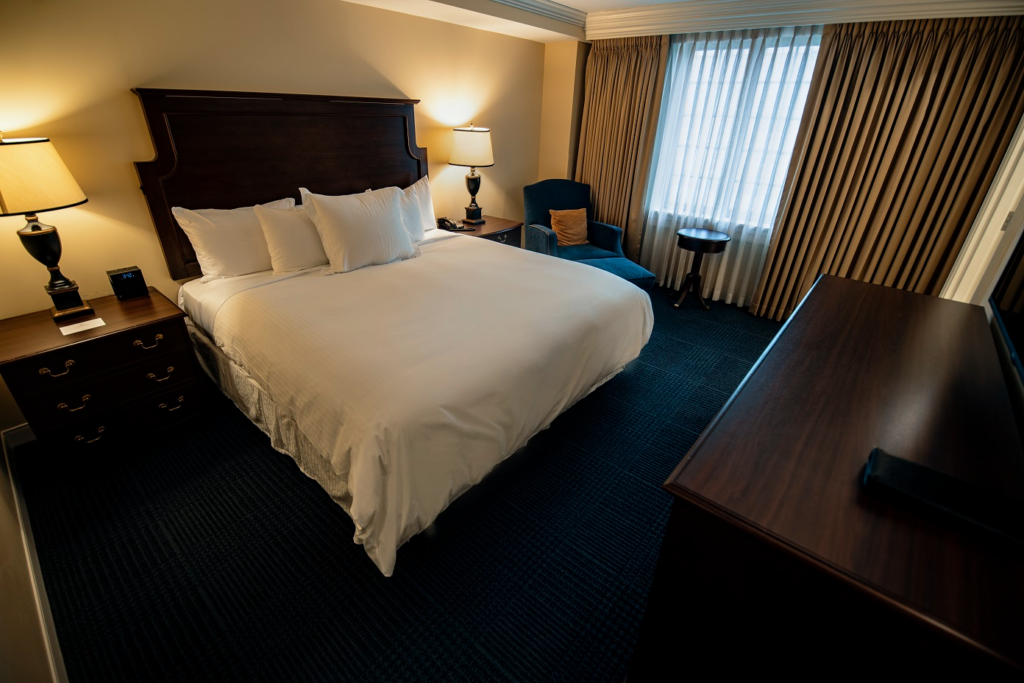 This 4-star hotel is somewhere you and your partner will truly love. It's located on the famous Notre Dame University campus and has no shortage of luxury. It's one of the top hotels in the entire United States, after all. Elegant architecture, stunning surroundings, and great dining areas all mark this luxury hotel.
Special mention: Charley Creek Inn

Located in Wabash, Indiana, Charley Creek Inn is worth a special mention merely because of its elegant and historic charm. We'd highly suggest that couples who enjoy a classical flare visit Charley Creek Inn. In addition, Charley Creek Inn boasts some fine dining (and who doesn't love a good meal?).
Southern Indiana Region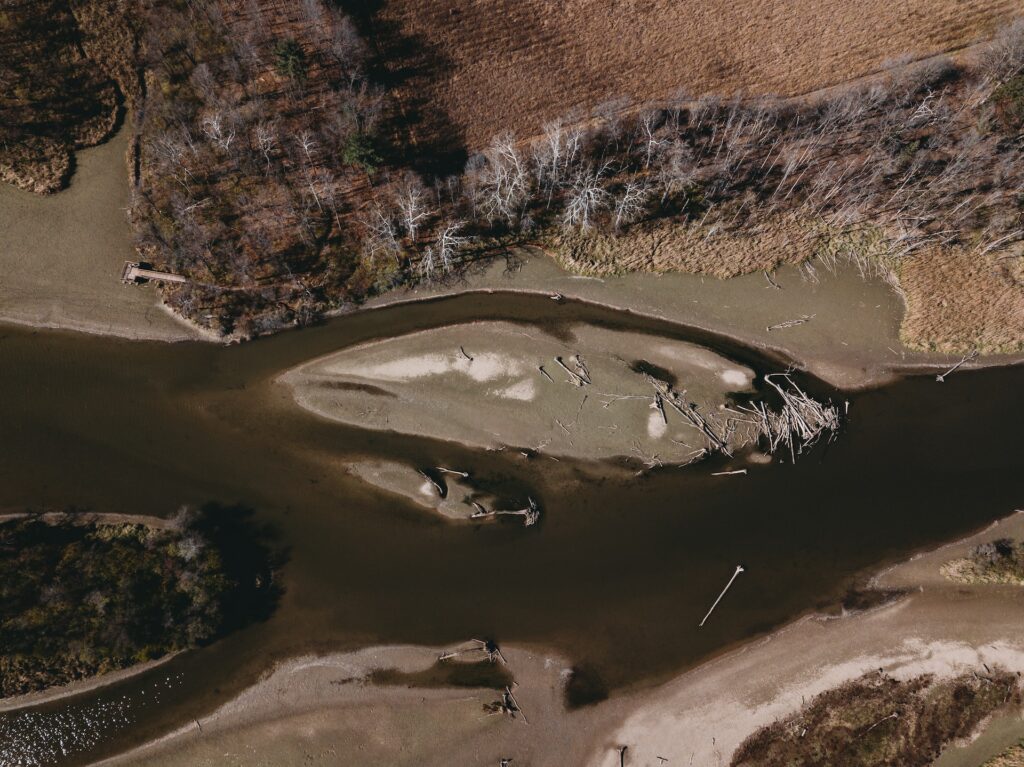 Although known for watermelon production, there's a lot more that distinguishes Southern Indiana, particularly as a tourist destination. Like Northern Indiana, Southern Indiana is known for its natural attractions and rich wild beauty.
Couples who visit this region of Indiana will likely find themselves visiting one or several of the following attractions:
The Falls of Ohio State Park
We understand that the typical weekend getaway doesn't include 300 million-year-old fossils. But for couples with a mutual love of history, conservation, and stunning falls, this attraction in Southern Indiana is perfect. Boasting the biggest exposed Devonian fossil beds worldwide, this park hosts something truly magnificent.
Lincoln State Park
Lincoln State Park is perfect for couples who love nature, and everything that comes with it, including camping, hiking, swimming, sunbathing, outdoor sports, picnics, and fishing. It's the perfect destination to relax and unwind, particularly if you're from a city that never sleeps (we're looking at you, New York).
Hoosier National Forest
Nature lovers will truly appreciate Hoosier National Forest. It boasts engaging activities such as horseback riding, untouched forest, and the sound of "nature's contentment." Couples who like quiet places will absolutely adore the National Forest.
best accommodation in the southern Indiana region
Best on a budget: Days Inn By Wyndham Evansville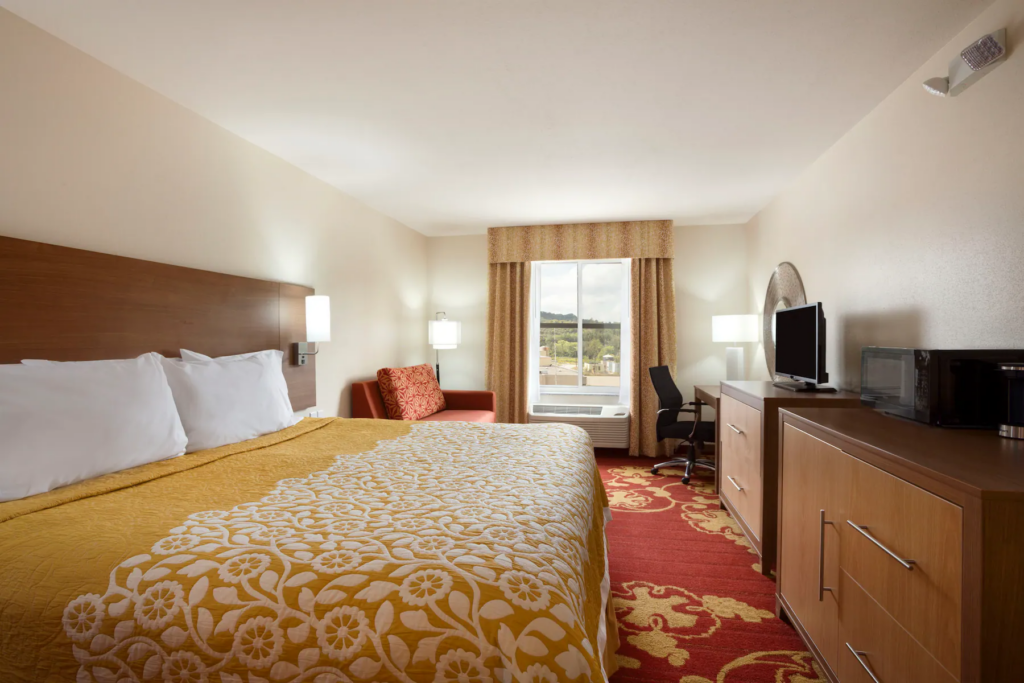 While not the most luxurious option on this list, Days Inn is still a good budget option in Southern Indiana. And anyway, in this climate, who doesn't want to save a buck or two? And with free WiFi, breakfast, and even a pool, you'll undoubtedly be getting your money's worth.
Best themed: French Lick Springs Hotel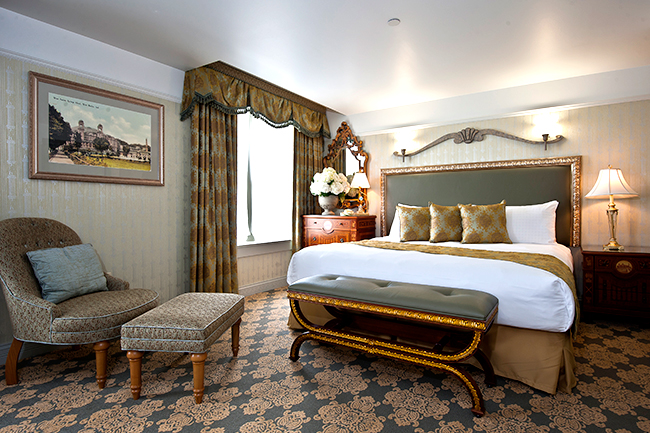 The French Lick Resort is so luxurious it might come as a surprise that we didn't just list it in that category. But, because of how much of a memorable experience it makes, it was worth mentioning as best themed. The hotel blends its rich history with modern amenities to create an incredible experience. Guests can also enjoy golf, an indoor swimming pool, and even a full-service spa.
Best luxury: Belterra Casino Resort
While a Market Street inn bed felt like a strong competitor here, ultimately, we had to decide on The Belterra Casino Resort. It's a picture of luxury, and it boasts no shortage of amenities. Couples can enjoy a casino, a full-service spa, massage rooms, and even 18 holes of golf. There are also three different restaurants to choose from.
Special mention: Iron Gate Inn
We felt Iron Gate Inn was worth a special mention simply because, at one point, it was a Federal Mansion. That's right. While Iron Gate Inn is now a popular bed and breakfast close to various restaurants, an excellent brewery, and wineries, it once served a very different purpose. So, give Iron Gate Inn a try if you're looking for somewhere unique.
Western Indiana Region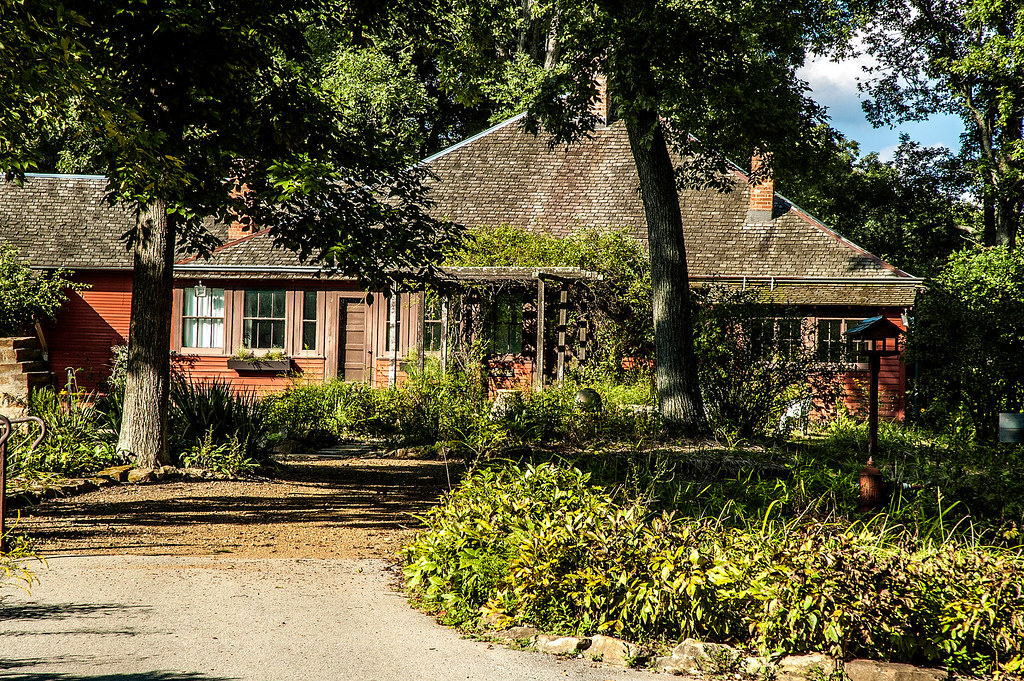 Another region, "off-center" from Indianapolis, Western Indiana, boasts several unique attractions. These include, in particular, cultural and historical sites, bringing us more in touch with history and the cultures of others.
Some of the popular frequented attractions that'd be great for romantic getaways in Indiana include:
Shades State Park
Do you want somewhere peaceful where you can enjoy quality time with your loved one? Well, Shades State Park is perfect for just that. Canoeists and hikers will absolutely adore this remote location with shady ravines and fantastic topography.
T.C. Steele State Historic Site
T.C. Steele is a notable Indiana artist, so much so that he has his own historic site. Art-loving couples will adore the over 50 paintings on display and the essentially unchanged property (being the home of T.C. Steele).
Wabash River
As the defining feature of Western Indiana, the Wabash River can't be missed. Couples who enjoy water-based activities will love their time here. They can enjoy various activities, including but not limited to: boating, hiking, fishing, and even wine tasting in the Wabash River region.
best accommodation in the western Indiana region
Best on a budget: Best Western Plus Terre Haute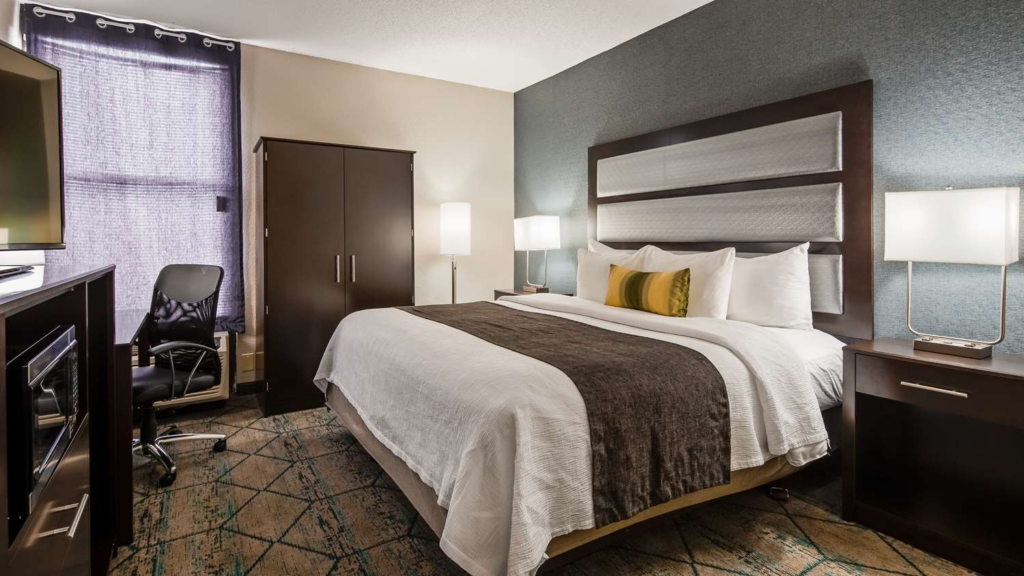 For affordable accommodation paired with a fitness center, indoor pool, and breakfast, Best Western Plus is a great choice. Couples will save on costs while still being a prime destination and gaining access to all Western Indiana has to offer.
Best themed: Home2 Suites by Hilton Terre Haute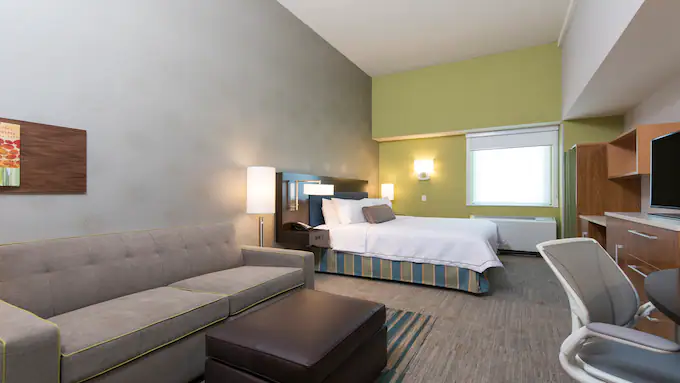 This all-suite hotel is an excellent choice if you're interested in staying in the Western Indiana region. You'll have all you need with daily free breakfast, free WiFi, pet-friendly rooms (a big win for couples with pets), and a fitness center.
Best luxury: Candlewood Suites Terre Haute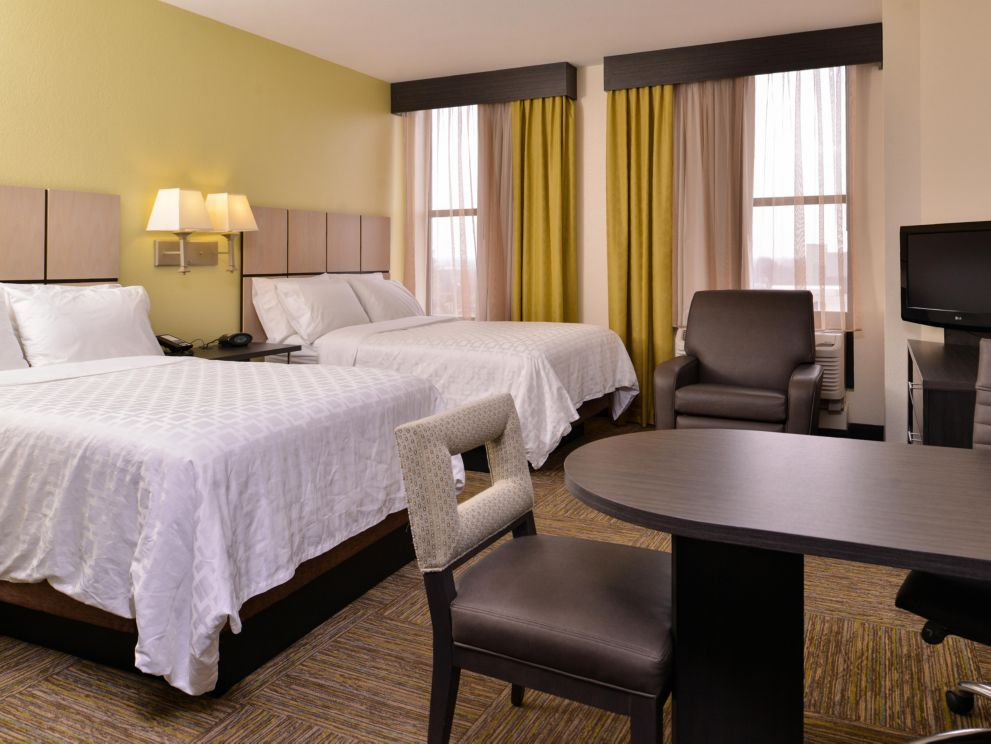 For an extremely comfortable stay and to enjoy a hotel with modern amenities and top-notch services, look no further than the Candlewood Suites. This high-quality and sought-after hotel offers its guests a 24-hour gym, laundry facilities, an outdoor pool, and other amenities.
Eastern Indiana Region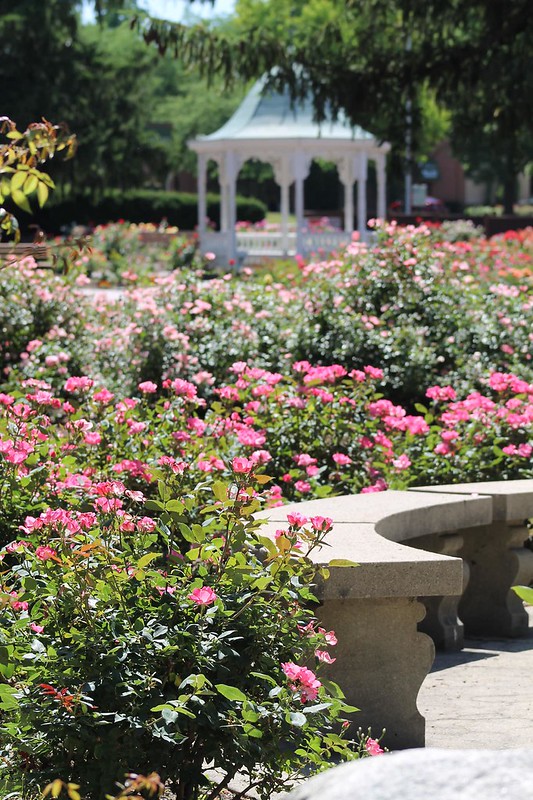 While largely rural, Eastern Indiana certainly has its charms. Boasting a few larger cities, various much smaller towns, and a rich history, there's a bounty here just waiting to be found.
Couples can enjoy a wide range of attractions. These include but are not limited to the following:
Foellinger-Freimann Botanical Conservatory
While located in the northeastern, so not exactly the eastern part of Indiana, the Foellinger-Freimann Botanical Conservatory is a stunning destination for couples. Boasting the serenity that only nature can bring, the botanical conservatory provides for very romantic walks (and it's particularly beautiful during winter when it's decorated for the holidays).
Richmond Rose Garden
This volunteer-run rose garden is another destination where you can take casual romantic walks with your significant other. Boasting over 100 varieties of roses, it's truly a sight to see. However, if you're looking for something more exciting, read our next suggestion.
New Castle Motorsports Park
Come to the New Castle Motorsports Park for some great (and questionably romantic) fun. While not conventionally romantic, this is still a great attraction if you and your partner love driving and, more specifically, go-karts.
best accommodation in the Eastern Indiana region
Best on a budget: Super 8 by Wyndham Centerville-Richmond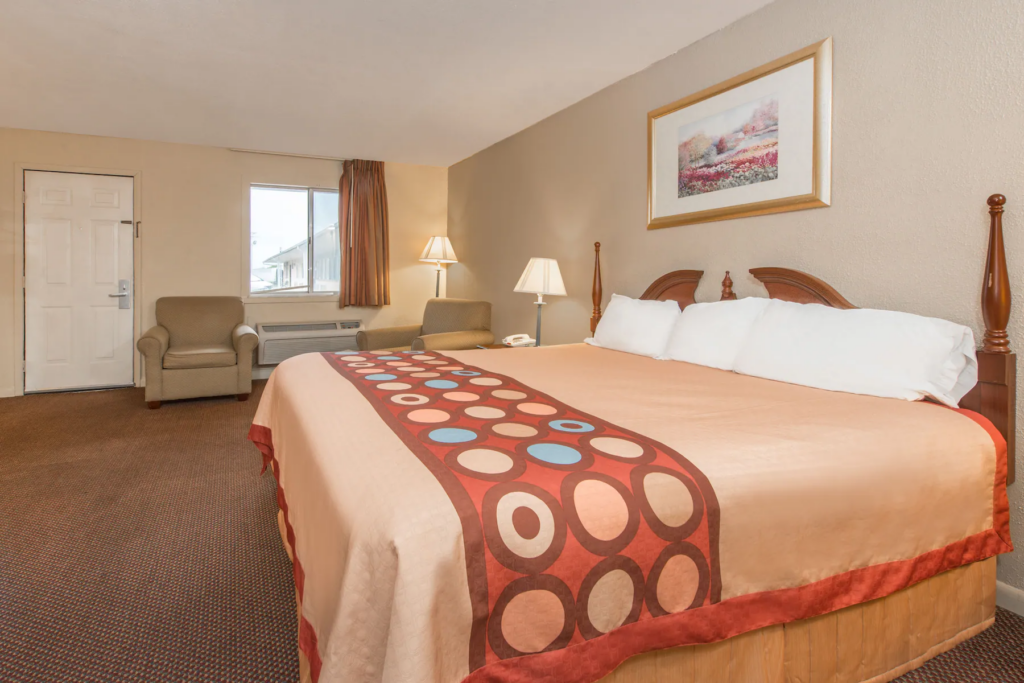 When it comes to affordability, Super 8 never disappoints. It also provides all you'll need to provide both comfort and convenience. Enjoy complimentary WiFi, parking, breakfast, and TV at a fraction of the cost.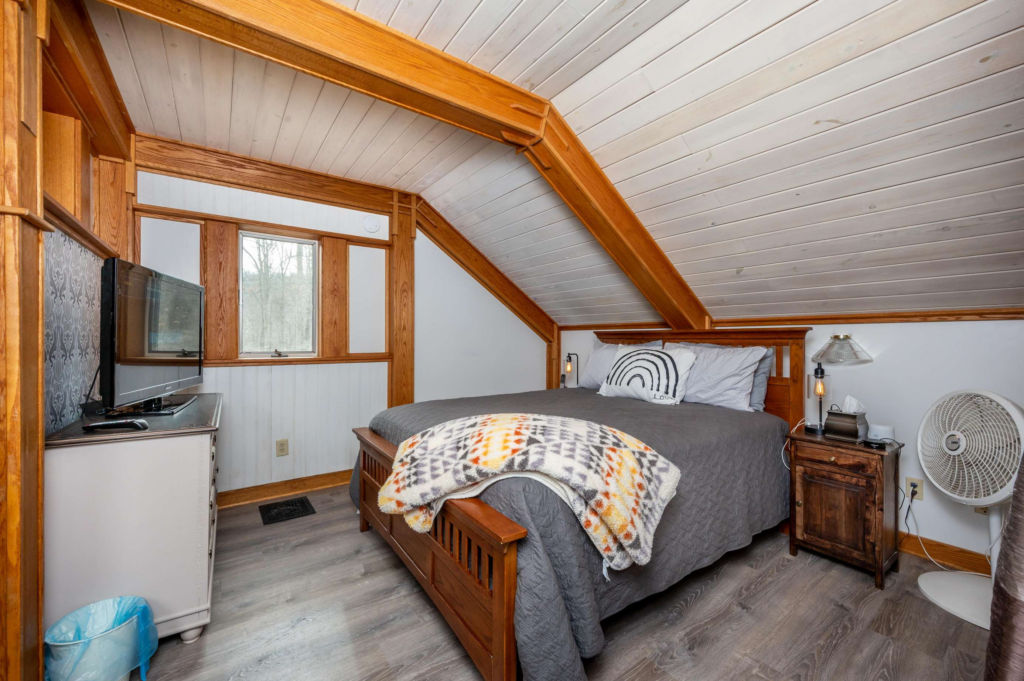 These dog-friendly cabins are in Brown County and are surrounded by tall pine trees, with a creek running past the house. Unlike the other options in Eastern Indiana, this accommodation option gives you the freedom to enjoy nature. And what better romantic destination than one where you can genuinely enjoy alone time together?
Best luxury: Holiday Inn Richmond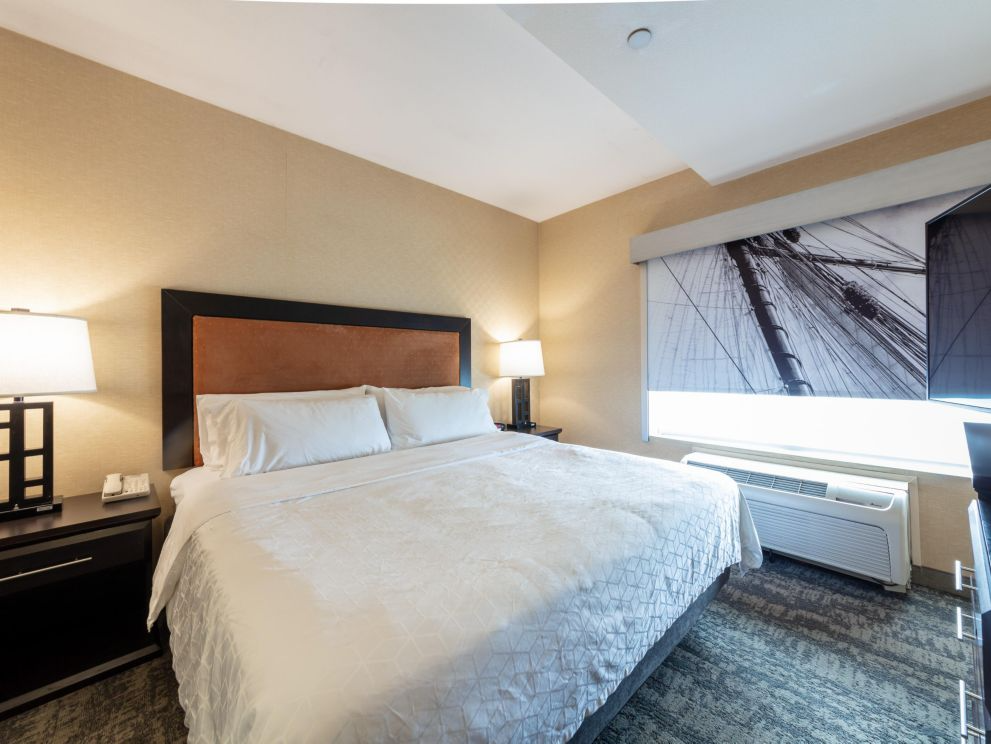 Now, if you're willing to pay that bit extra, the Holiday Inn is the way to go. This hotel boasts plenty to enjoy, including full-service housekeeping, a full-service bar, and even an in-house restaurant. Are you looking to keep in shape during your vacation? Make use of the fitness center, which is open 24 hours daily.
Top Excursions & Activities to Do on Romantic Getaways in Indiana
As you can see already, there is quite a lot to do during Indiana getaways. Of course, what piques one couple's interest will be less appealing to another (so we've tried to be comprehensive). So, here are some of the top romantic excursions & activities in Indiana (take particular note of Serenity Springs):
Take a carriage ride: experience the beauty of The Brown County State Park in a unique way with a carriage ride. These offer you an up close and personal view of the park's natural beauty.
Go hot air balloon riding: there are several hot air balloon riding agencies you can opt for. But a popular choice is the Circle City Balloon Team in Indianapolis. Spend time with your loved one (or even pop the question) on a safe and scenic balloon ride.
Visit a winery: while there are quite a few stunning wineries you and your significant other can enjoy together, we recommend Oliver Winery in Bloomington. There's a beautiful outdoor patio that you can enjoy with your partner can enjoy together.
Head to Serenity Springs/Harmony Inn: Serenity Springs boasts over 30 private cabins, offering couples the maximum amount of romance and privacy. As a resort, Serenity Springs is a perfect place to unwind and destress after a particularly trying year. You could also try Harmony Inn. It's well-known as a profoundly unique hotel.
Sample Itinerary & Budget For Romantic Getaways In Indiana
For this hypothetical getaway, let's say you plan to travel to Indiana for three days. Let's also say that this isn't during peak season, as travel and accommodation costs will rise during this period.
With this in mind, here are the projected costs for your three-day getaway:
Cabins (such as in Serenity Springs): $200
Amtrak train to Indianapolis (round-trip): $234
Car rental Indianapolis + fuel: $100
Food and beverages: $250
Trips to the Indianapolis Zoo, the Indiana State Museum, Eagle Creek Park, and a gondolier ride: ($24.75 x 2) + ($ 17 x 2) + $ 5 + $189 = $277.5
This totals your trip to a cost of $1061.50.
Frequently Asked Questions
How much do romantic getaways to Indiana cost on average?
Getaways to Indiana will include the cost of meals, activities and attractions, transport, and accommodation (Harmony Inn, for example, will cost you around $ 100 per night per person).
As a rough estimate, a couple's weekend in Indianapolis, if you're traveling from Chicago, will cost around $1000. It can also cost a lot more than this (or much less than that), depending on what attractions you visit and where you stay.
When is the best time to visit Indiana?
The best time to visit Indiana is during Autumn, from mid-August to October. Primarily, we suggest this time because of the agreeable temperatures, low humidity, and frequent sunny days.
How long do people typically spend in Indiana on a romantic getaway?
It's difficult to say how long couples usually spend in Indiana on a getaway. It depends mainly on their budget, the amount of time they have available, and what they enjoy. You could spend anywhere from a weekend to an entire week in Indiana.
What is the best way to travel around Indiana?
There is no best way to travel around Indiana, as it'll vary depending on personal circumstances. That said, should you have a car (or are willing to rent one), driving around Indiana is a great way to travel. This is primarily due to the state's well-developed roads and highways.
Start Planning The Ideal Romantic Getaway
Indiana is divided into several regions, each with a distinct "personality" and flare. Couples tend to gravitate towards Indiana for just this reason. There's so much to do. And when they get tired of the hustle and bustle of Indianapolis, they can move to the quieter Northern Lakes region to get in touch with nature.
If this article has piqued your interest, don't hesitate to check out our Couples Travel resources to begin planning the perfect weekend getaway with your partner to any destination within your imagination.