Are you eyeing the beautiful country of Italy for your honeymoon, but are feeling slightly overwhelmed because there are so many different Italy honeymoon packages on offer and sights to see?
From relaxing at the seaside to exploring large, ancient cities; delicious pizza to sipping cocktails on a gondola, there is plenty to do and see in Italy on your honeymoon trip. We've compiled a guide to some of the best Italy honeymoon destinations, including where to stay, what to see, and what to do while on your honeymoon.
What Makes Italy Perfect For A Honeymoon
If incredible food, beautiful sunsets, gorgeous historical landmarks, and romantic cities sound like an incredible honeymoon trip to you, then an Italy honeymoon is the perfect honeymoon destination for you and your spouse.
The best Italy honeymoon packages will include an all-inclusive experience with holiday tours of some of the most romantic places, wonderful accommodations, and plenty to experience with your loved one.
From mountains and lakes to beaches and museums, your Italian honeymoon package can be adapted to allow you and your husband or wife to experience the best of Italy.
Best Honeymoon Resorts, Hotels, And Other Stays In Italy
There are plenty of amazing locations in Italy for a honeymoon. Narrowing it down can be tough, but some of the best Italian honeymoon accommodation offerings can be found on the Amalfi Coast, Venice, Tuscany, and Sicily.
Your Italian honeymoon destination isn't complete without the best luxury hotels and villas. We've collected a list of some of the best places to stay on your Italy honeymoon.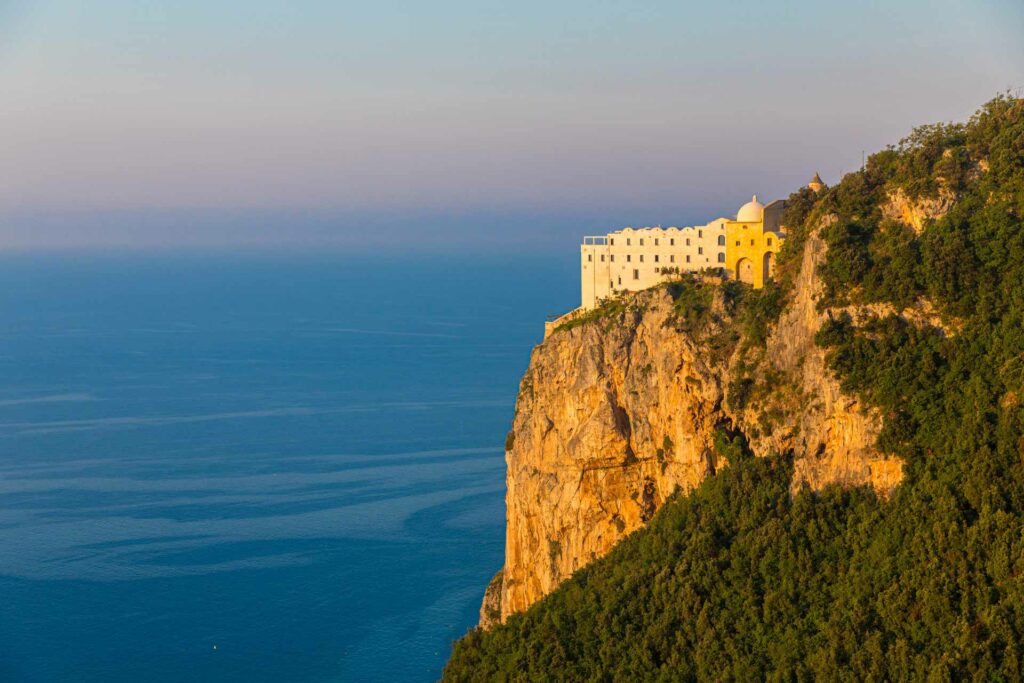 Price per Night: $780 to $2,340
Best For: All-Inclusive
Availability: Easy to book
The Monastero Santa Rosa Hotel is situated within a 17th-century monastery and is located on cliffs above the Bay of Salerno, with unspoiled views across the entire bay – from Positano to Ravello.
There is also a luxury spa on-site, as well as award-winning dining opportunities at the poolside restaurant or bar. There are twenty rooms and suites to choose from, each with a gorgeous view and beautiful finishes.
Your stay at Monastero Santa Rosa includes breakfast, transport to Amalfi, access to the spa and heated pool, and complimentary snacks and drinks. There are also optional packages, such as a day trip to Pompeii, hiking, or the Rosa Romance package.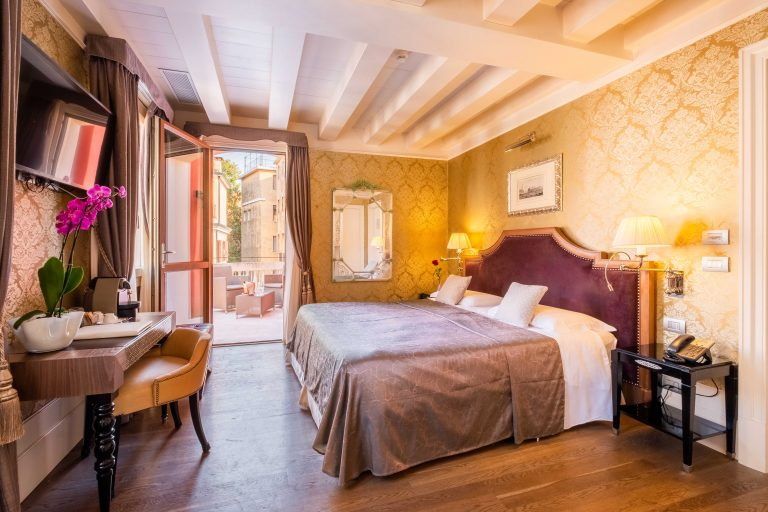 Price per Night: $140 – $350
Best For: Breakfast included; couples
Availability: Easy to book
Hotel Moresco is situated in the Dorsoduro district of Venice and is within walking distance of many attractions in this romantic canal city.
It has 23 rooms, each with a gorgeous garden view and decorated in a romantic Venetian style. With a variety of rooms available, honeymooners can stay well within their budget while enjoying luxury accommodation in the heart of Venice.

Price per Night: $915 – $1,170
Best For: Adults-only
Availability: Limited/Easy to book
Staying at Monteverdi is an entire experience. The rooms at the hotel are rustic and beautiful, embracing the Tuscany region's atmosphere. Honeymooners can decide between staying in a room, suite, or entire private villa on the hotel property.
The hotel boasts a wellness center and spa, a restaurant with seasonal food, a local wine tasting, as well as music and art experiences.

Price per Night: $221 – $407
Best For: All-inclusive; short stays
Availability: Limited
La Capella is a serene slice of paradise, close to the sea and historical locations, making it a stunning place to stay for the perfect Italy honeymoon.
This hotel is situated in a large olive grove surrounded by cypress trees and has different-sized rooms that can sleep from two to six people per room. There is a private swimming pool, and guests can enjoy lounging in the vast gardens on the estate.
The eternal city of Florence is 13 miles away, making this Villa great for honeymooners who want to escape the busy city but still have access to amazing attractions.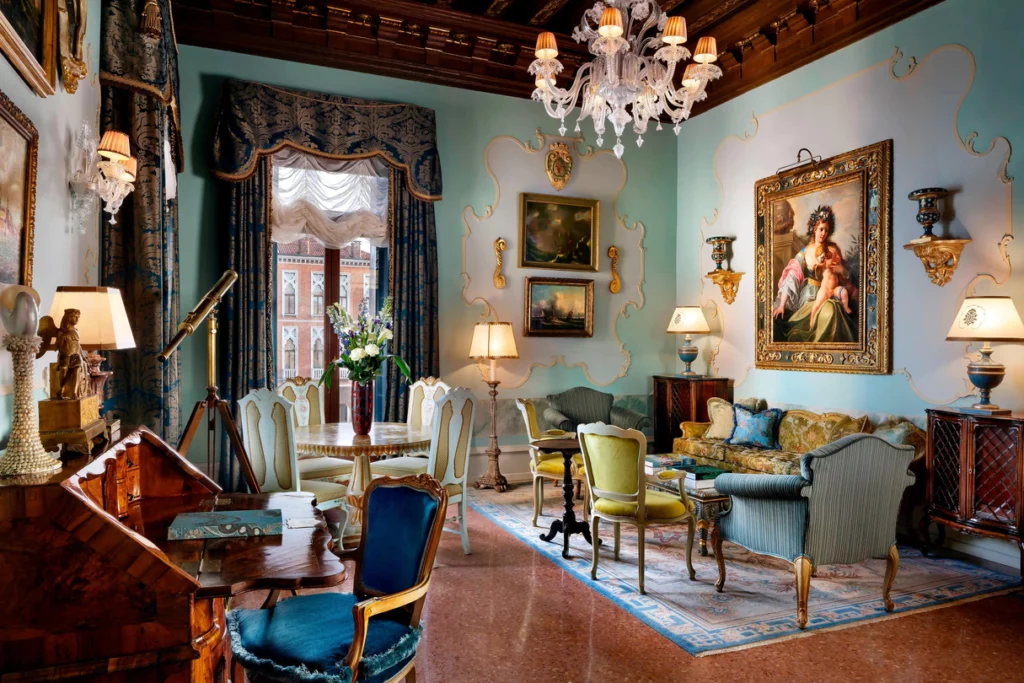 Price per Night: $1,505 – $14,050
Best For: Adults-only
Availability: Easy to book
The Gritti Palace hotel was constructed in the 15th century and is a palatial building situated on the Grand Canal in Venice. This luxury hotel oozes elegance and style, with opulent interiors and a mouth-watering restaurant.
There is also a spa and fitness center at the hotel for guests to enjoy. This large hotel has 82 rooms, meaning there are rooms to suit every budget to ensure newlyweds have the perfect romantic trip.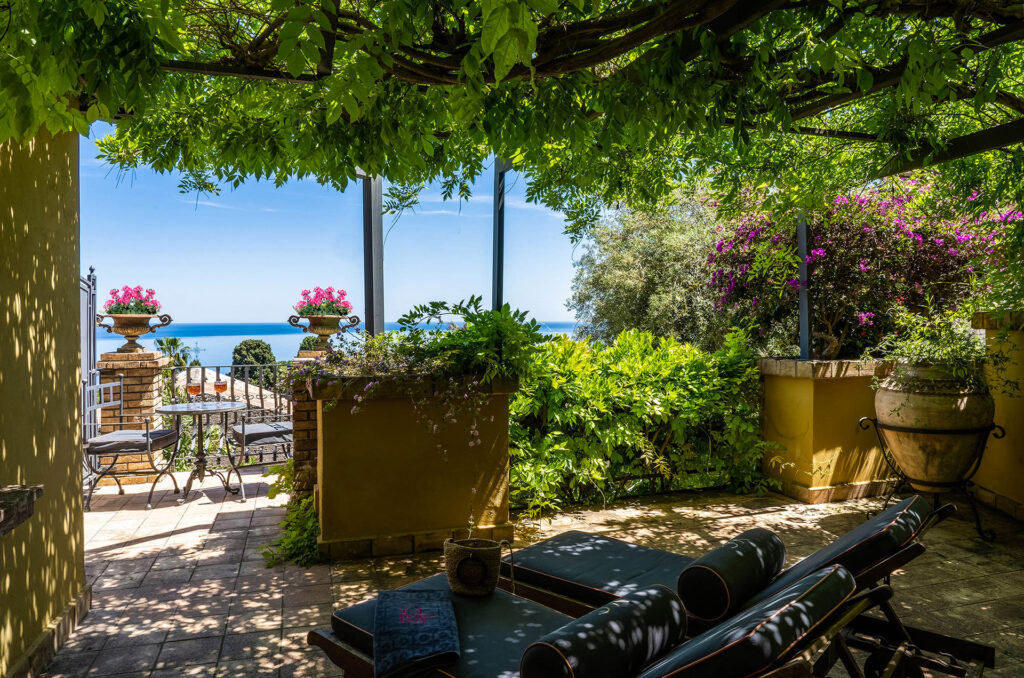 Price per Night: $485 – $1,316
Best For: Family-friendly
Availability: Easy to book
Villa Carlotta is a boutique hotel that gives you the impression that it is the residence of royals. The ancient but beautifully renovated villa stands guard over the Ionian Sea.
The hotel has an award-winning restaurant on-site, where guests can enjoy a buffet breakfast.
There are 28 rooms at the hotel, and honeymooners can have a choice of rooms, suites, luxury apartments, or a gorgeous villa. Just note, that they have a minimum of two nights' stay policy.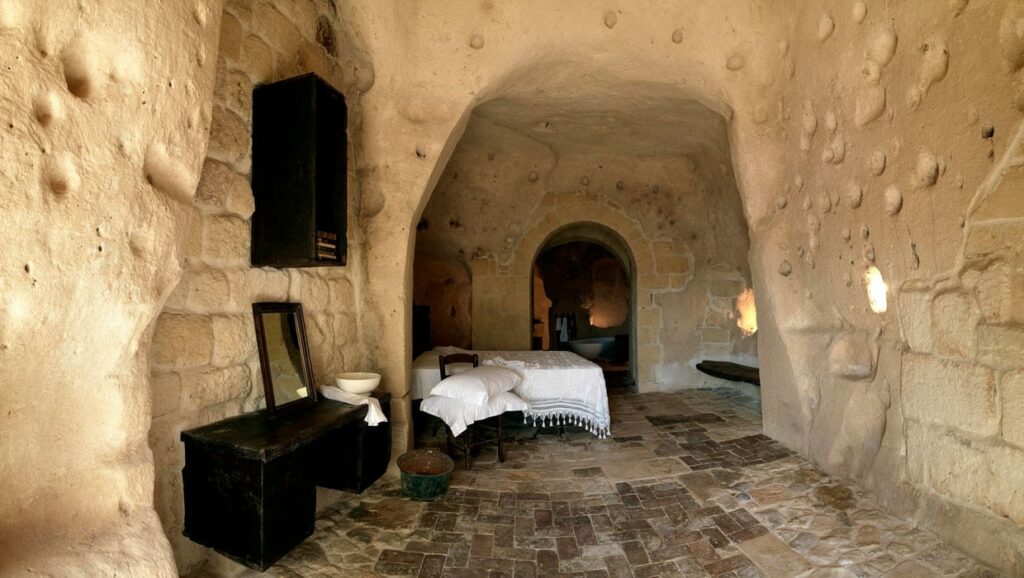 Price per Night: $192 – $530
Best For: Breakfast included, romantic places
Availability: Limited
Your Italy honeymoon wouldn't be complete without exploring a UNESCO World Heritage Site. The Sextantio hotel in Matera is truly a once-in-a-lifetime experience. This hotel itself has been proclaimed a World Heritage Site and is located within ancient caves within the Sassi quarters.
The rooms are minimally decorated, allowing the cave to speak for itself. Honeymooners can choose between classic cave rooms or more luxurious suites. But one thing is for sure – no matter your budget or the room you choose, you will have an unforgettable experience at this cave hotel.
Best Areas To Stay In Italy
When you start researching places to visit on your Italy honeymoon, you might feel a bit overwhelmed with all the options available. From the artsy streets of Florence to the beaches of the Amalfi Coast, the canals of Venice, and the history of Rome – where do you even begin?
Below are some of our top picks for where to stay in Italy during your honeymoon trip.
Amalfi Coast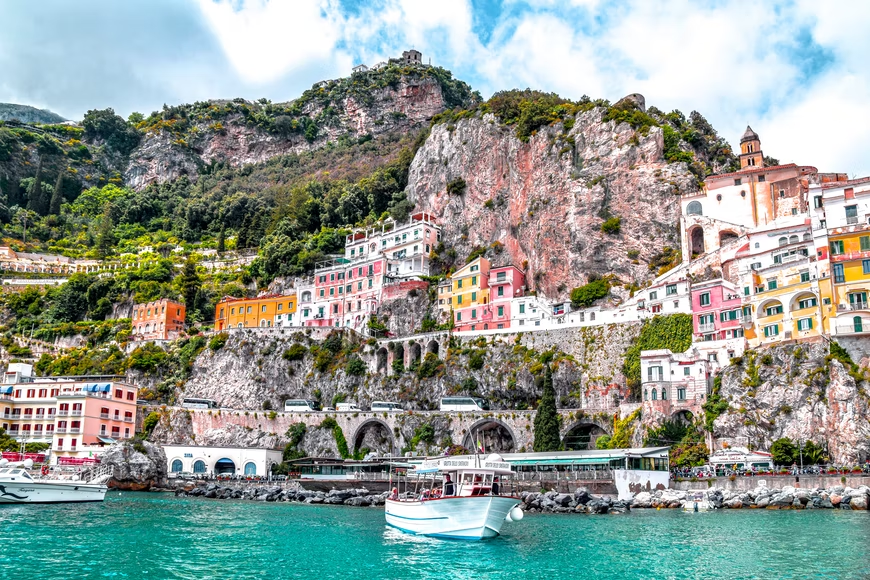 The Amalfi Coast is the ideal romantic escape. There are plenty of luxury hotels, amazing dining opportunities, orchards to explore, and sunsets over the sea to end off a day of exploring.
Only an hour from the Naples international airport, the Amalfi coast is located on the Tyrrhenian Sea. There are plenty of cliffside villages and towns, with lots to do.
One of the most visited spots along the coast is the quaint Italian town of Ravello, although the small town of Positano is also worth a visit.
Some must-do activities for couples include:
A picnic at the Il Sentiero Degli Dei lookout point (a private hiking tour with a local will cost you around $50)
A scenic drive along the coast to take in the views and visit different coastal towns (free)
Hiking to Valle delle Ferreire waterfall (a guided tour will cost $70 per person)
Visiting gorgeous churches, like the Duomo di Salerno (free admission) and Duomo di Sant'Andrea ($3 entrance fee).
Wine and dine on delicious Italian food at Le Vigne di Raito (a wine tour and tasting costs $35 per person)
Tuscany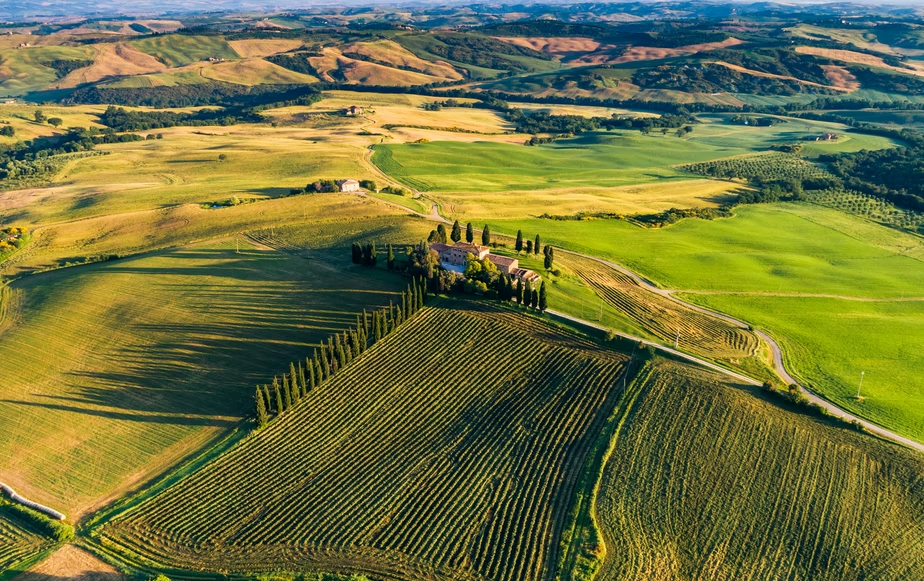 If you are a foodie, then the Tuscan countryside should be a top priority for your honeymoon. Tuscany prides itself on farm-to-table cuisine, with fresh seasonal dishes and amazing fine wine on offer.
The Tuscany region is famous for its wines and is located in western-central Italy. Rustic villas, rolling hills, and beautiful fields with flowers await you in Tuscany.
Here are some romantic activities for couples to enjoy in Tuscany:
Soak in the natural beauty of the Val d'Orcia (free to explore).
Take pictures at the Leaning Tower of Pizza (book tickets online at $20 per person).
Fall in love with nature at Cascate del Mulino hot springs ($6 – $35, depending on when you go and what you include in your ticket price).
Visit the world-famous art gallery, the Gallerie Degli Uffizi ($20 for a single ticket).
Walk along the city walls of Lucca (free).
Cinque Terre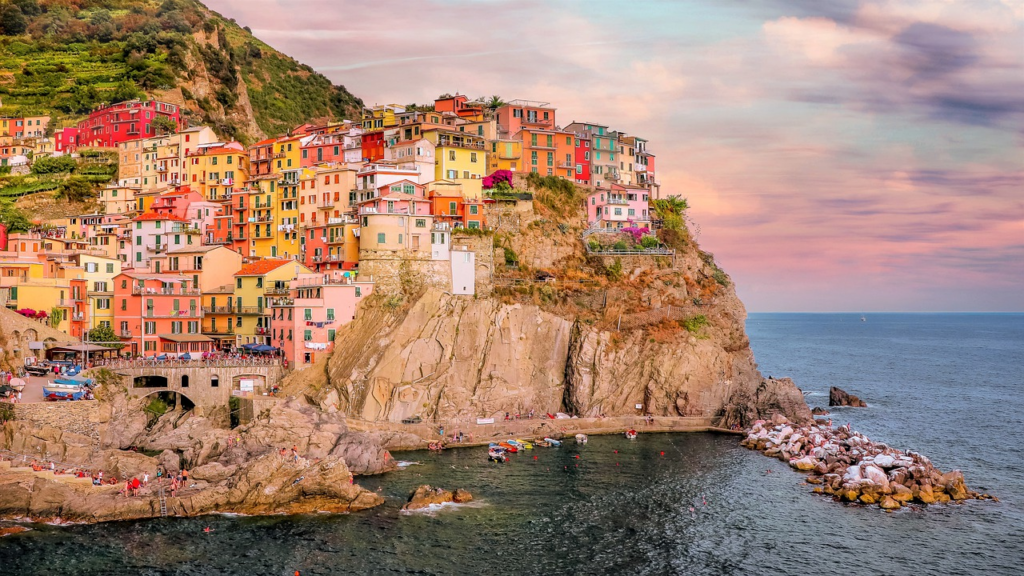 Cinque Terre is comprised of five beautiful and quaint villages, situated east of Portofino. The tiny towns of Vernazza, Monterosso al Mare, Manarola, Riomaggiore, and Corniglia, as well as the cliffs and hills surrounding them, were declared a UNESCO World Heritage Site in 1997.
There are plenty of trails and walkways connecting these villages, making it easy to explore the towns and surrounding nature.
Romantic activities for couples along this 7.4-mile path include:
Walking hand-in-hand along the Cinque Terre trails (this is what it is all about, and will allow you the freedom to explore all 5 towns).
Stopping in at the Church of San Francesco at Convento dei Cappuccini (free).
Enjoy relaxing under the Italian sun at the beach at Spiaggia di Fegina (free admission to the beach).
Savor dinner and enjoy sipping wine at Buranco Agriturismo.
Lake Como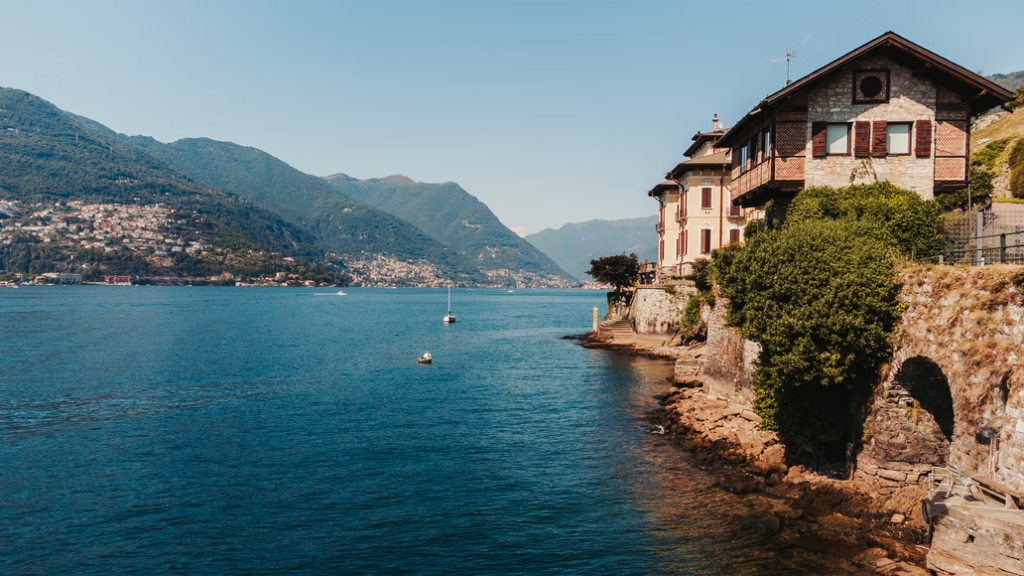 Lake Como is a gorgeous body of water located at the foot of the rugged mountains of the Italian Alps. Just a 90-minute drive from the ancient city of Milan, accessing this area is very easy and there is plenty to do and see while visiting his location. There are also a handful of luxurious hotels and villas – so newlyweds can take their pick.
Couples can enjoy any of the following activities while visiting Lake Como:
Marvel at the architectural beauty of the Cathedral of Como (free admission).
Adrenaline junkies can enjoy various watersports on the lake:
Take the Funicolare Como-Brunate tram for a scenic adventure ($6 for a return ticket).
Hike the Monte Grona for the best view of the lake (free).
Experience history at the Villa Carlotta museum and art gallery ($12 per adult).
Venice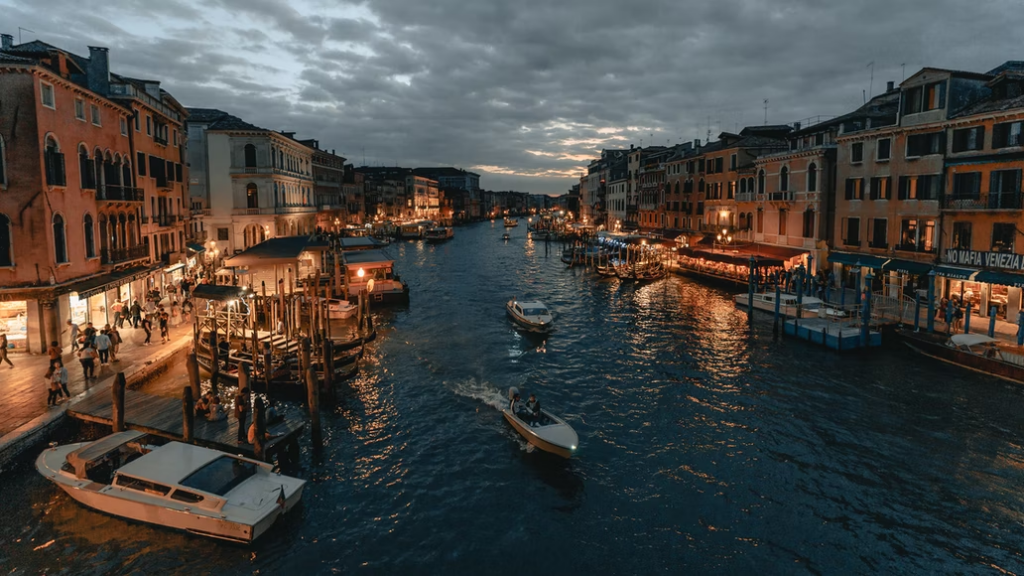 You can't mention a honeymoon package in Italy without including the romantic city of Venice.
This famous canal city is on the must-see list of many travelers, and going there on your honeymoon just makes sense. With plenty of romantic places to enjoy, fine dining opportunities and idyllic gondola rides, it makes sense to visit Venice on your honeymoon.
Here are some things that couples should include in their honeymoon package when visiting Venice:
Take a tour of Doge's Palace, including the dungeons and the Bridge of Sighs to experience some of the best art and architecture in Italy (tickets range from $25 to $35 for different tours).
Watch the boats go by on the Grand Canal (free).
Take a romantic gondola ride down many of the smaller canals (standard rides have a fixed cost of $80 during the day and $120 at night).
Enjoy the touristic vibe at Piazza San Marco (free).
Attend mass at the Basilica di San Marco ($4 to enter just the Basilica).
Top Excursions & Activities To Do On An Italian Honeymoon
With access to the Mediterranean Sea and the Italian Alps, there is a variety of excursions and activities available for honeymooners in Italy. Newlyweds can stay in some of the most romantic cities, visit historical sites, soak up the sun on beautiful sandy beaches, wine and dine at some of the best restaurants in the world, or simply relax and enjoy the natural beauty of the country.
If you don't know where to start or what to do when you get to Italy, here are some ideas to inspire you.
Stay in a Castle
Italy has plenty of historic castles that you can visit on a day trip, but did you know you can stay in some of these castles? There are plenty of castle hotels dotted around the country, and no honeymoon would be complete without being treated like royalty.
Some of our favorite castle hotels include Castello De Tornano, Palazzo Riario and Palazzo Dalla Rosa Prati.
Visit the Vatican
Whether you are religious or not, a trip to the Vatican museums is a must when you are traveling through Italy on your honeymoon. The artwork exhibited at the Vatican is exclusive, and the architecture of the buildings makes the buildings themselves a piece of art.
Tickets to the Vatican range from $27.50 for the museums and the Sistine Chapel, to $95 for a full-day guided tour of the Vatican and St. Peter's Basilica Dome Climb.
Take a Dip in the Hot Springs
Going on a honeymoon shouldn't be stressful, and one sure way to relax is to unwind in a hot spring. There are plenty of hot springs and thermal spas in Italy, and you and your life partner should take a day off to go relax and soak in the natural beauty of the hot waters of Italy.
Our favorite hot springs include Saturnia, Fosso Bianco and Petriolo.
Other things to do
Some other activities to consider while on your Italy honeymoon:
Take a local cooking class (here is a list of some of the best cooking classes).
Charter a sunset cruise (take a look at some sunset cruises on offer).
Wine tasting at the Tuscan wine farms.
Hire a Vespa and explore the local area (around $60 for 24 hours).
Sample Itinerary & Budget For Your Honeymoon To Italy
Honeymoon packages range from $1,299 to $3,099 per couple.
Here is a sample 10-day Italian honeymoon itinerary.
Day 1 – 3: Milan and Lake Como
If you are traveling internationally to this European country, then it is easiest to land at the international airport in Milan. From there you can easily get public transport to the surrounding areas.
While in Milan, you can explore Lake Como. You can take a boat tour, go on a wine tour, try local Italian cuisine, visits museums and galleries, and even take a helicopter tour.
A boat trip across the lake will cost you around $15, while museums and galleries can cost from $5 to $25 per person.
Day 3 – 5: Tuscany and Florence
Once you escape the city of Milan, it's time to enjoy more of the Italian countryside. If you base yourself in Florence, you can explore the nearby villages and mountain towns easily, and discover all they have to offer. On average your transport around Tuscany will cost $14 per day.
You can enjoy horse riding among the olive groves with Riding Tuscany, take a hot air balloon ride over the countryside with Tuscany Ballooning, ride a Vespa between the towns, and visit plenty of wine farms and olive orchards.
Day 5 – 7: Rome
Rome has plenty to offer, and spending only two days here may not be enough. Rome is a bustling city, with plenty to do and see.
There are historical marvels like the Sistine Chapel at the Vatican City ($27.50), St. Peter's Dome ($39), the Trevi Fountain (free), and the Colosseum ($16), plenty of romantic cobblestone streets, and a variety of restaurants for every budget.
Day 7 – 10: The Amalfi Coast and Capri Island
Rome can be a mad rush to see and do everything, so next, it's time to head to the Amalfi Coast. This is a much more relaxed area of Italy, and you can take a ferry out to visit the nearby Capri Island for just $22.50 one way.
If you want to save the best for last on your Italy honeymoon, then finish off your trip along this beautiful coastline, with cliffs, small villages, white beaches, and plenty of villas and restaurants to choose from.
Frequently Asked Questions
How much does an Italian honeymoon cost?
The cost of your Italy honeymoon will depend on what you do, where you stay, and how long you go.
On average, you can expect to pay about $65 to $149 per person per day, and this cost will significantly increase if you spend time in luxury hotels, do expensive activities, and eat at only the finest restaurants.
Italy honeymoon packages can save you a bit of money, as these packages tend to include flights, transport between locations, as well as excursions, and meals.
When is the best time to visit Italy?
If you are looking for the best weather, then June to September is probably the best time to visit Italy, although plenty of other people will have the same idea as you. This means tourist attractions will be packed with people, and the cities can be pretty congested.
It is advisable to go during summer, spring, and fall, as the weather is mild and warm during these times.
If you want to avoid masses of people, then try to visit between May and mid-June. There will be fewer crowds and the weather will still be absolutely amazing.
What is the best way to travel around Italy?
Italy has great public transport, including a high-speed train system, taxis, and buses. But although public transportation is an affordable way to get around, if you want to see Italy for yourself, it is best to rent a car.
Renting your own car will allow you to visit plenty of small towns that aren't located on the main tourist routes, and will also give you the opportunity to take your time when visiting local art galleries and restaurants.
The south of Italy doesn't have as many public transport connections as central and northern Italy, so renting a car (or a Vespa while in a town) is the best way to get the most out of your romantic getaway.
How long should your honeymoon in Italy be?
There is no right answer to this question. The duration of your honeymoon trip will depend on your budget and how many places you want to see. A seven-day honeymoon should be adequate to see a couple of places that are easily accessible, but if you want to get off the beaten track and explore the real Italy, then we'd recommend ten to fourteen days.
How do I plan my Italian honeymoon?
First, start with setting up a honeymoon bucket list that contains things you want to see, do, eat, and experience. From there, you need to find out how much these accommodations, activities, and meals will cost. The most important thing is to stick to your budget, as you don't want to have financial worries while traveling on your honeymoon.
Start Planning The Perfect Romantic Honeymoon Getaway
Italy is considered one of the most romantic honeymoon destinations in the whole world.
With so much to do, see, experience, savor, and eat, it's easy to see why. Italy is the perfect destination for any type of couple because it offers something for everyone: romantic dinners, laid-back beach days, adventurous hikes, water sports, dining to delight any foodie, major cities, and small villages.
When staying in a city, you can easily access the surrounding villages, or get a fast train and hop between metropolitan areas.
You are also spoiled for choice when it comes to accommodation options. From smaller double bedrooms with sea views to sweeping villas located amongst olive groves, there are comfortable stays available to everyone.
Some of the favorite areas for couples while on their honeymoons include Lake Como, Venice, Tuscany, Cinque Terre, and the Amalfi Coast. There are plenty of excursions and activities in these areas, but honestly, the whole of Italy is simply one of the most romantic destinations.
From the Italian Riviera to the coastline of southern Italy, newlyweds will make amazing memories while on their honeymoon in Italy.