The U.S. is home to countless wonderful honeymoon destinations. If you are planning a honeymoon, Kentucky could be the perfect choice for you.
Kentucky is the ideal destination for romantic getaways. It is located between the Appalachian Mountains and the Ohio River. The state of Kentucky is a picturesque honeymoon destination.
There are lots of excellent towns and cities to visit in Kentucky. These include; Louisville, Lexington, and Fort Thomas. Visitors will be able to enjoy bustling city life or laid-back small-town charm.
Kentucky has lots to offer visitors. Baseball fans will love the Louisville Slugger Museum. Nature lovers will enjoy the Daniel Boone National Forest and Mammoth Cave National Park.
There are lots of great museums and galleries to explore in the towns and cities across Kentucky. The famous Kentucky Derby is also held on the first Sunday of May.
If you are interested in a honeymoon or romantic getaway to Kentucky, keep reading. We have some great travel tips! We will also provide you with details on the best areas, hotels, and resorts in Kentucky.
Is Kentucky Really the Perfect Destination For A Honeymoon?
Kentucky is a wonderful honeymoon destination. The Southeastern state has lots going for it, and it can be great for romantic getaways.
The stunning Appalachian Mountains flank the state on one side, and the Ohio River on the other.
Kentucky has been described as the kindest state to visit. With such warm and welcoming people, it makes for a great honeymoon destination.
Kentucky offers a diverse range of locations to visit. Travelers will love the great bars and restaurants in the state's cities. Those looking for a more intimate honeymoon will be able to choose from a range of smaller towns.
The dramatic backdrop of the Appalachians offers visitors unforgettable scenery. Romantic riverboat trips on the Ohio River have the perfect romantic atmosphere for honeymooners.
Kentucky is home to a great selection of airports, including the Cincinnati Northern Kentucky International Airport.
Some excellent bus and train stations make Kentucky easy to get to. Visitors traveling by car will have five major interstates to choose from.
Getting to and from Kentucky is easy. While the destination should be the major factor of any honeymoon, traveling should also be a consideration.
Best Areas To Stay in Kentucky
Kentucky has lots of wonderful areas to visit. In fact, if we were to list them all, this would be an entirely different article.
As things stand, we have selected three of our favorite areas to stay in or visit for Kentucky honeymooners.
These are just some of our top picks. If you plan to visit Kentucky, it is well worth exploring all of your options. There are lots of great hotels and resorts across the state. These give easy access to airports, attractions, and areas worth visiting.
Here are our top areas to stay for romantic getaways in Kentucky;
Louisville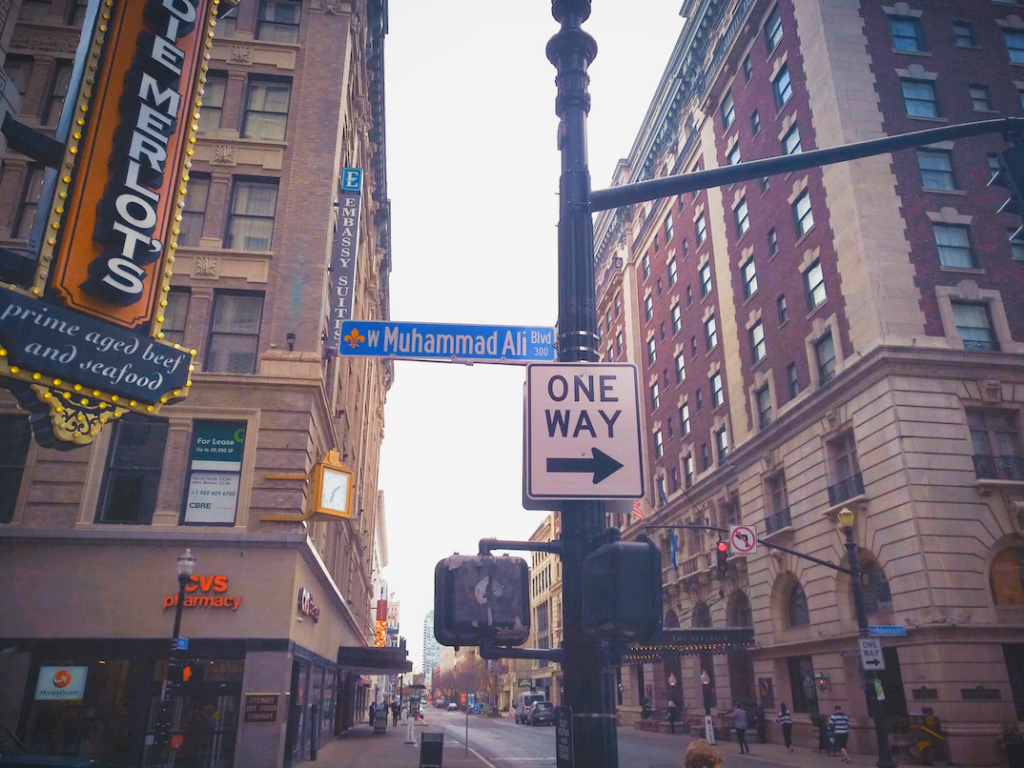 Louisville is Kentucky's largest city. This makes it a great choice for travelers that prefer city breaks.
The city has a selection of neighborhoods to choose from. Downtown Louisville has an excellent selection of bars and restaurants. There is also a great range of shops for those that want a bit of retail therapy.
Couples that want to explore the city's nightlife will find lots of lively spots. There are different kinds of bars, including those that offer tastings of the local Kentucky Bourbon.
Museum Row is an excellent area to visit for a more cultural experience.
For a natural excursion, you can visit any of the city's parks. Cherokee Park and Beckley Creek Park are popular options.
Louisville is located on the northern border of Kentucky. It gives easy access to other Kentucky attractions. It also borders Indiana, making adventures into other states a possibility on your trip.
Lexington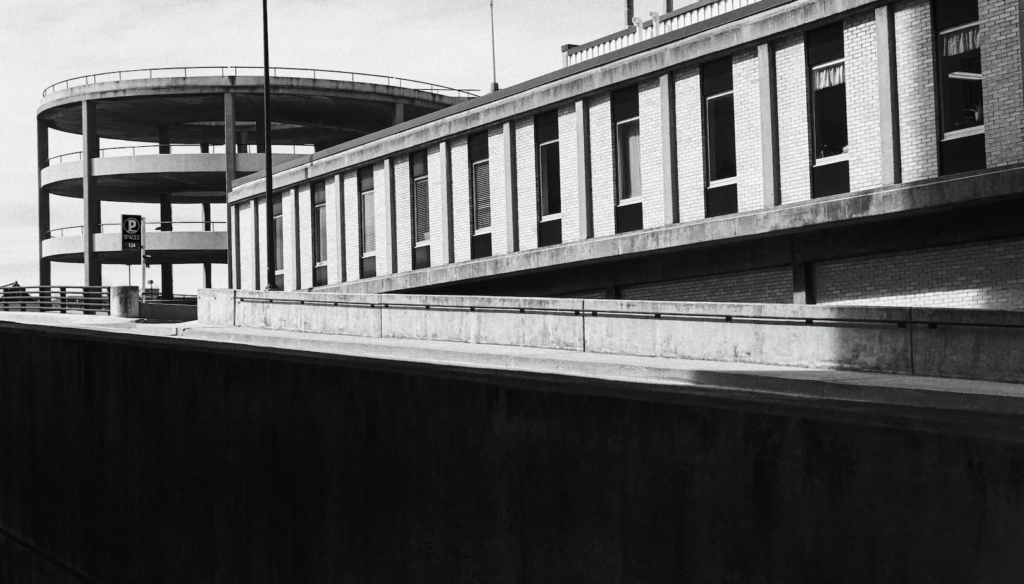 Lexington is Kentucky's second-largest city. The city is known for horses and Bluegrass music.
Lexington offers a great alternative to Louisville. Visitors will love the historic attractions and sights on offer.
The city has fascinating architecture. This makes it an aesthetically pleasing destination.
Lexington has a proud history of raising champion horses. You will be able to see some of these in action at the Keeneland Race Course.
Distillery tours make a fascinating day out. The James E. Pepper, Barrel House, and Bluegrass Distilleries provide great tours and tasting sessions.
The excellent and diverse range of restaurants makes dining in Lexington an enjoyable experience.
Fort Thomas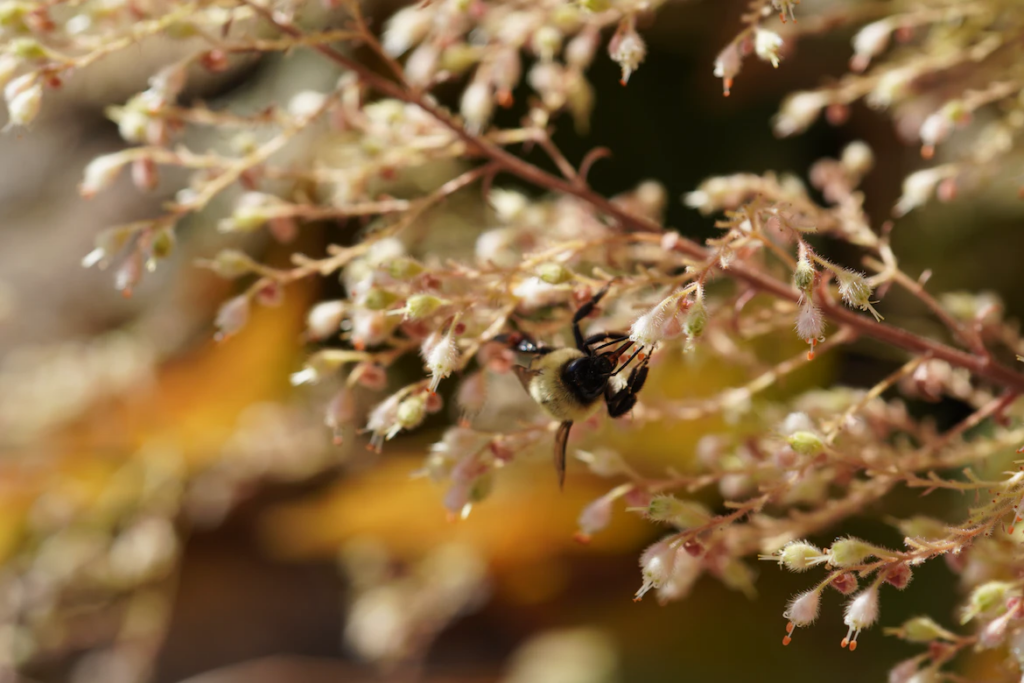 For a quieter honeymoon, Fort Thomas is an excellent option. Located in Kentucky's Northern Ohio River Region, the town is recognized as one of the state's nicest suburban towns.
Fort Thomas is known for its fascinating military history. Visitors will love the local parks and museums. Coney Island (not the home of The Warriors and hot dogs) is a waterpark just over the river from Fort Thomas. Large pools and waterslides make this a popular destination during the summer.
Active couples will love the great trails. The Thomas Landmark Tree Trail offers a great experience with a variety of trees to see.
Fort Thomas offers great dining opportunities, from intimate restaurants to bars and grills.
Best Honeymoon Resorts, Hotels, and Other Stays in Kentucky
As you might imagine, for a state that covers over 40,400 square miles, there is a great variety of accommodations to choose from.
You will be able to choose from hotels with an outdoor or indoor pool, while some hotels offer a complimentary buffet breakfast to get your day started.
The following hotels and stays are some of our top picks;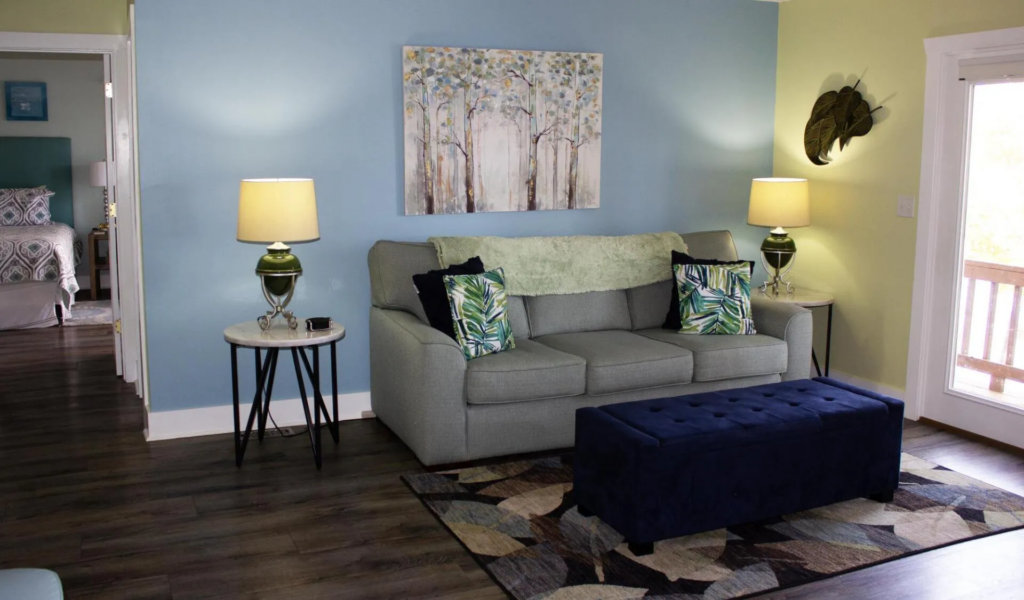 Price per Night: $235+
Best For: Privacy
Availability: Easy to Book
The Green Turtle Bay Resort at Grand Rivers, Kentucky, offers visitors a great honeymoon destination.
The individual condos at Green Turtle Bay offer privacy. The lake-view condos each come with a great front porch.
The two-story, two-bedroom options come with fully equipped kitchens. You will also find a comprehensive collection of amenities.
The Green Turtle Bay spa and health club provides guests with a range of treatments and a beautiful indoor pool.
Boat rentals from the marina provide an excellent option for days out.
The Green Turtle Bay resort also has excellent dining facilities and an onsite store.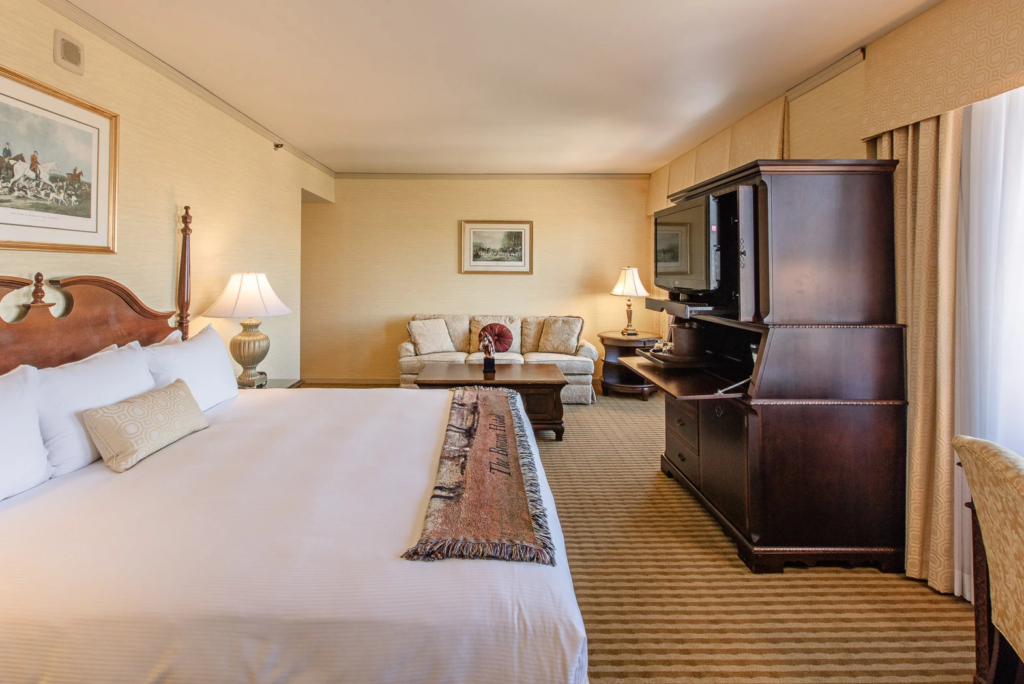 Price per Night: $172+
Best For: Louisville Location
Availability: Easy to book]
The Brown Hotel is located in Downtown Louisville. Guests can choose from beautifully furnished rooms to deluxe suites.
The English Grill restaurant is an excellent onsite option. It offers a great fine dining restaurant for those that want to eat in.
The Brown Hotel has a state-of-the-art fitness center that guests can use. Guests can also enjoy the facilities of the nearby athletic club and pool.
Complimentary airport transfers also offer a great level of convenience. High-speed Wi-Fi is also available for all guests.
The great location of this hotel makes it easy for guests to enjoy everything the city has to offer.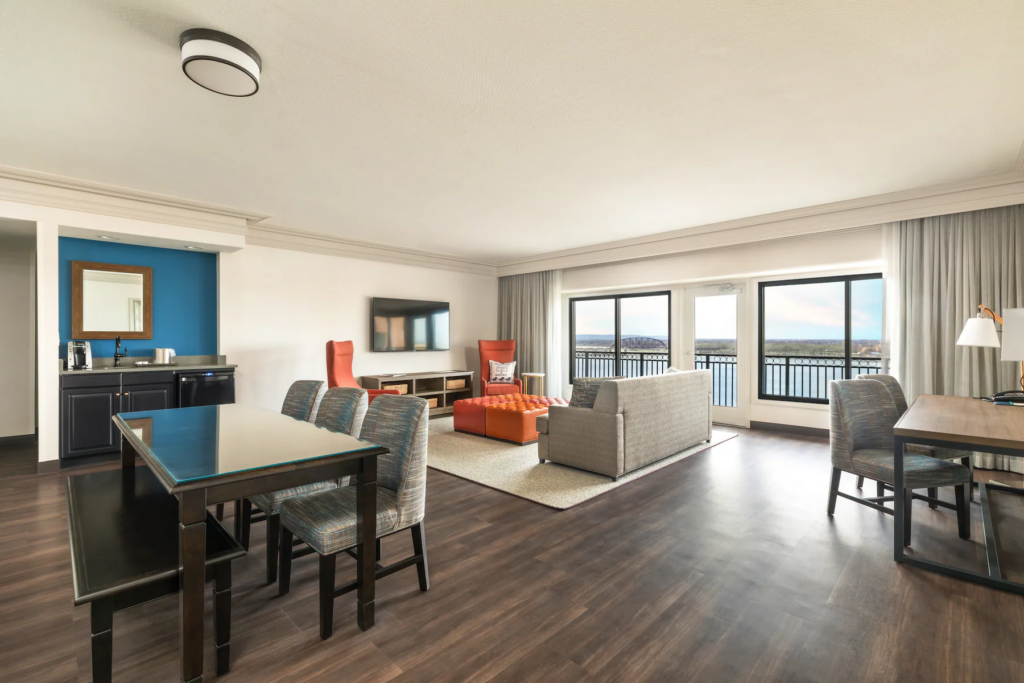 Price per Night: $120+
Best For: Waterfront views
Availability: Easy to book
The Galt House Hotel is a waterfront hotel in Louisville. This is another great Downtown option. The location of the hotel makes it easy for guests to enjoy the excellent attractions and nightlife of the city.
Guests enjoy free Wi-Fi and access to the Xhale Salon & Spa. Guests also have access to Club 360°. This is the fitness center that boasts views across the water and of the city.
Depending on when you visit the Galt House Hotel, the outdoor rooftop pool is a great place to relax and enjoy the river views.
The hotel has great dining and drinking options. Walkers Exchange and Swizzle are popular among guests for something to eat.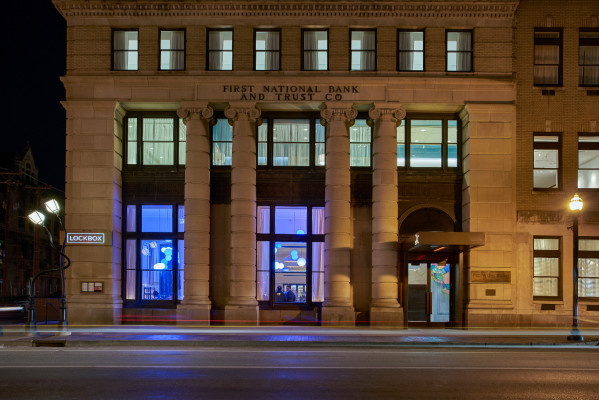 Price per Night: $180
Best For: Unique Location
Availability: Limited
For truly unique romantic getaways in Kentucky, the 21c Museum Hotel in Downtown Lexington is a great choice.
Located in a historic building and boasting a contemporary design, the Museum Hotel has a great range of amenities and features.
Rooms and suites have free Wi-Fi, TVs, and bath amenities by Malin and Goetz. Guests also enjoy original artwork in their rooms.
The Lockbox restaurant is a great on-site dining option. The Museum Hotel also has a 24-hour fitness center for guests to make use of.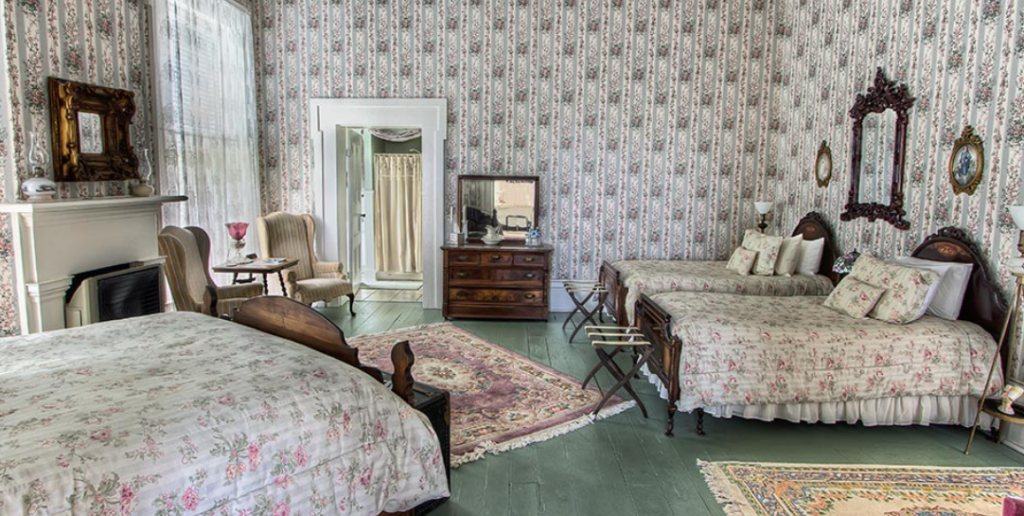 Price per Night: $188
Best For: Traditional accommodation
Availability: Limited
The Historic Maple Hill Manor is located in Springfield, Kentucky. The property itself is an incredible example of an Antebellum-style home.
Guests are treated to traditional southern hospitality. Daily breakfast options and two-person jacuzzis are just some of the benefits of a stay here. Select rooms even have fireplaces for romantic, cozy nights.
Maple Hill Manor has won multiple awards from independent and customer reviews services.
There are lots to see and do nearby, with great wineries, bourbon distilleries, and outdoor excursions.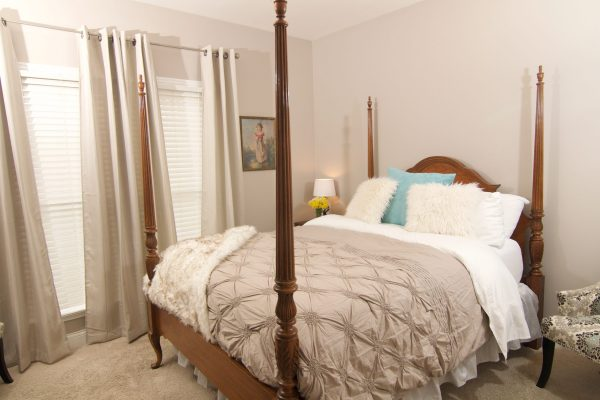 Price per Night: $200
Best For: Rural Charm
Availability: Limited
The Southern Grace Bed and Breakfast is located on rural farmland in Brandenburg.
The idyllic location is perfect for relaxing honeymoons. The rooms are furnished for comfort with high-quality bedding.
A complimentary breakfast will get your day going. You will also be able to explore the local area, which has lots of great things to see and do. Kentucky Horse Park and Mammoth Cave are nearby.
Couples at the Southern Grace Bed and Breakfast can choose from a range of special packages for an extra special romantic weekend getaway. Relaxation packages feature a couples massage and jacuzzi. A smores date by the fire provides everything you need for campfire cuddles. A Kentucky bourbon and chocolate tasting session is also a great way to spend a day.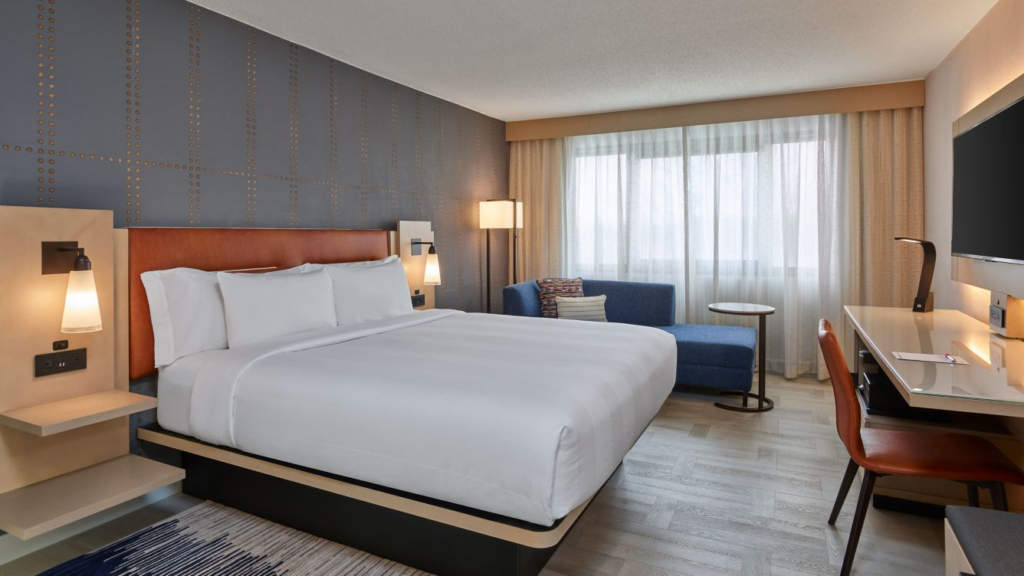 Price per Night: $200
Best For: Relaxation
Availability: Good availability
The Lexington Griffin Gate Resort is a great option for honeymooning couples that want to pamper themselves.
The excellent spa facilities offer a number of treatments that are designed to make you feel great and relaxed.
The outdoor pool features poolside cabanas. These are perfect for relaxing when the sun is shining.
The on-site Bluegrass Bistro offers a great range of seasonal cuisine.
Guests that love bourbon will be able to indulge themselves with the hotel's Bourbon machines. Fifteen regional bourbons are featured, ensuring guests get the opportunity to enjoy a wide variety.
The 18-hole golf club is another benefit of staying at the incredible Lexington Griffin.
Top Excursions & Activities To Do On A Kentucky Honeymoon
Kentucky is the ideal location for romantic getaways. As well as great accommodation, there is lots to see and do.
All types of couples are catered for in Kentucky. There are great options for those that enjoy the nightlife, but if you are active or are more of a culture vulture, there will be plenty of activities for you to do in this special state.
There are a great many galleries and museums to explore in the cities and towns of Kentucky. Tasting tours are also popular in Kentucky. Couples will enjoy traveling around wine country and the Kentucky bourbon trail.
There are lots of great distilleries and wineries that offer individual tours. There are also wider tours that take you to a number of venues on your trip.
Meadow Lake Equestrian Center is an excellent facility that horse lovers will adore. The Ashley Inn also offers the opportunity to stay at the location – or you can get married there!
Some of the best excursions and activities in Kentucky include;
Mammoth National Park
Mammoth Cave National Park is a great place for couples that love the outdoors. It boasts the world's longest cave system. More than 400 miles of caves are still unexplored.
The National Park is a site of world importance. It is an International Biosphere Reserve and UNESCO World Heritage Site.
The park has great hiking and biking trails, while the Nolin and Green Rivers offer boating, canoeing, and kayaking.
The most popular activity at the park is the cave tours. There are lots of different tours. Tour prices vary from $8 to $35. Tour durations last from 30 minutes to four hours.
Tour difficulty levels should be checked prior to booking, and booking in advance is recommended. This ensures you don't miss out and allows you to see what seasonal tours are operating.
The Kentucky Derby at Churchill Downs
This option is specific to those booking romantic getaways to Kentucky at the start of May.
The Kentucky Derby, hosted at Churchill Downs, is the most popular horse race in the U.S. On average, 16 million people tune in to view the race.
This is a must for racing fans. Even those with a passing interest in horse racing will have a great day out at the races.
Tickets vary in price from $115 to around $11,500, depending on where you want to stand and the experience you want.
Appalachian Mountains
The Appalachian Mountains offer visitors to Kentucky a great variety of things to see and do.
You will be able to explore forests and waterfalls in this incredible natural landscape.
There are hundreds of miles of trails that are great for hiking and biking.
There are great opportunities for boating and fishing. The excellent horseback riding trails also make for a great day out.
Sample Itinerary & Budget For Your Honeymoon To Kentucky
Many factors will impact the cost of romantic getaways to Kentucky. Your location will significantly affect the cost of your travel.
The following costs will give you a better idea of how to budget for a romantic getaway for honeymooners.
Travel
Flights are typically cheaper during the winter months. They peak around June and July. This will affect the cost of internal flights from the US to Kentucky.
Budget flights can cost as little as $90 for return flights to Kentucky. This would be the best deal during the cheapest season. On average, a round-trip flight to Kentucky costs around $700.
Hotel
The cost of accommodation for different Kentucky vacation spots will differ. This depends on location and season. On average, you could expect to pay around $90 per night for a hotel room. Cheaper hotels can cost as little as $60. Nicer hotels can cost as much as $250 and above.
Food and Drink
Meals will cost around $20 per person on average. However, this will depend on where you eat. A high-end restaurant will charge considerably more. In comparison, a Mcdonald's will typically set you back around $6.
Excursions
There are lots to see and do on Kentucky getaways. The cost of excursions will vary depending on the attraction. You will be able to plan ahead to ensure you see everything you want on your trip.
Admission charges will typically be available on attraction websites. To give you an idea of costs, here are some prices for top Kentucky attractions;
Mammoth National Park tour costs – $8 to $35
Coney Island Water Park – $19.95
Kentucky Derby – $115+
National Corvette Museum – $18
Wild Turkey Distillery Tour – $5 to $10
Sample Itinerary:
Day 1
Arrive. Take a walk around your accommodation to get a better idea of the amenities.
Dinner and drinks can be a great way to settle in. You will be able to explore local dining options or make use of hotel bars and restaurants for convenience.
Day 2
Hotel breakfast is a great way to start the day. Sometimes this is included in the price of your stay.
A trip to Mammoth National Park for a tour can be a great activity. The Historic Tour takes around 2 hours and costs $20.
For a great lunch after a morning of caving, The Blue Holler Cafe is a good nearby option. They serve traditional American dishes as well as German.
An afternoon visit to the Mammoth Cave Wildlife Museum can be fascinating. Admission prices are $8.95.
Bucky Bees BBQ in Cave City is great for dinner. After a busy day working up an appetite, you can tuck into chicken, pulled pork, and ribs.
Day 3
For breakfast, you can head out to First Watch in Louisville. Enjoy a great range of breakfast foods, from waffles to breakfast tacos.
After breakfast, heading out to the Appalachian Mountains can be a great romantic day out. The Appalachian Horse Project offers guided tours for $50 per person.
Frequently Asked Questions
How much does a Kentucky honeymoon cost?
The average cost of romantic getaways in Kentucky will typically work out between $1,750 and $2,000.
This will depend on when you plan your trip and where you are traveling from.
When is the best time to visit Kentucky?
Visitors to Kentucky will enjoy the best weather between April and September. This makes it a popular time to visit.
If you aren't concerned by the weather, visiting during off-peak times can help you to save money. There might not be as many attractions open during these times, though.
What is the best way to travel around Kentucky?
Kentucky's public transport system is considered to be a good option for travel. If you are looking for more freedom and want to explore the full county, a car rental can be a great method of traveling about Kentucky.
How long should you spend in Kentucky for a honeymoon?
Romantic weekend getaways in Kentucky can be great. However, they do limit what you can see and do. A week will typically give visitors the time needed to experience the state's excellent attractions.
What city is the best to stay in for a honeymoon in Kentucky?
Louisville is the best city to visit in Kentucky because of the great things to see and do. It is the state's largest city and has a diverse range of attractions.
There is great nightlife and restaurants. It is also nearby to lots of great outdoor activities and attractions.
Start Planning The Perfect Romantic Honeymoon Getaway
Kentucky is a marvelous honeymoon destination. This beautiful state has an excellent selection of towns and cities to explore.
The natural beauty of the rivers and mountains helps to create the perfect backdrop to a romantic getaway.
Couples can choose from a wide range of accommodations to suit their preferences. Elegant city hotels, budget B&Bs, and historic manors are all available.
Our Couples' Travel resources make it easy for you to plan your Kentucky honeymoon.
The great selection of hotels and attractions we have advised is just the tip of the iceberg. With an excellent selection of historic places to visit, you will always find something to do.
The beautiful rolling hills and mountains have great biking and hiking trails.
City breaks that include great bars and restaurants are also an option when visiting Kentucky.
There are lots of reasons to make Kentucky your honeymoon destination. Start planning your trip today!