If you're looking for a romantic getaway, but you're tired of the typical romantic destinations, look no further than Maryland. The Old Line State has everything from secluded bed and breakfasts nestled in the mountains, to luxurious spas and resorts on the water.
Maryland has something for every couple looking to escape and rekindle their love. Whether you're interested in history, outdoor adventure, or just relaxing with your significant other, you'll find it all in Maryland. So grab your loved one and sit tight. Let us show you why Maryland should be the destination for your next romantic getaway.
What Makes Maryland Perfect For A Romantic Getaway?
Maryland has a diverse range of landscapes and activities, from the sandy beaches of the Eastern Shore to the picturesque mountains of Western Maryland. As views alone aren't enough to excite some people, know that the diverse landscape means having many different things to do.
Couples can take in the stunning views of the Chesapeake Bay, explore the charming streets of Baltimore, or hike the beautiful trails of the Appalachian Mountains. No matter what your interests are, you'll find plenty to do and see in Maryland.
Like a lot of other U.S. states, Maryland has its fair share of small towns and settlements. The difference with Maryland is that each town has a unique feel and its own hidden gems. To add to this, you'll be spoiled for choice in terms of accommodation options, as Maryland has something to suit almost all tastes and budgets.
Most Romantic Getaways In Maryland
If you're planning a romantic getaway to Maryland, you'll want to make sure you have a comfortable and luxurious place to stay. Luckily, the Old Line State makes finding a place relatively easy.
Whether you're looking for a secluded retreat or a more urban setting, you'll find a range of accommodations to suit every budget and preference. Bear in mind that you don't need to stay in one area or hotel during your time in Maryland, and traveling between the cities is always an option.
Read on to discover the top romantic hotels and resorts for getaways in Maryland.
Baltimore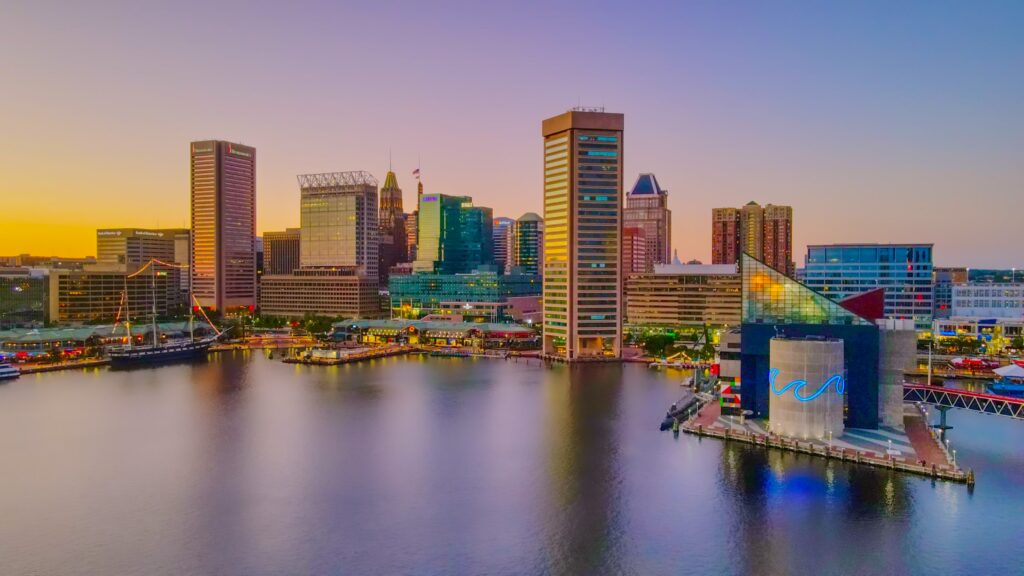 Baltimore is a choice that won't leave couples feeling disappointed. The city has a rich history and a variety of cultural attractions to explore, such as the Inner Harbor, the National Aquarium, and the American Visionary Art Museum. It also has a vibrant food and nightlife scene, with a range of restaurants and bars to choose from.
Baltimore is conveniently located near other popular destinations in Maryland, such as Annapolis and the Eastern Shore, making it easy to take day trips and explore the surrounding area. Additionally, it's home to the historic waterfront neighborhood, Fell's Point.
Kimpton is a good place for a romantic escape. Known for its stylish decor, the hotel's rooms come with amenities such as plush bedding, flat-screen TVs, and mini-fridges. It also has an on-site restaurant, a bar, a fitness center, and a swimming pool. Be sure to add Kimpton to your list of options for your romantic weekend away.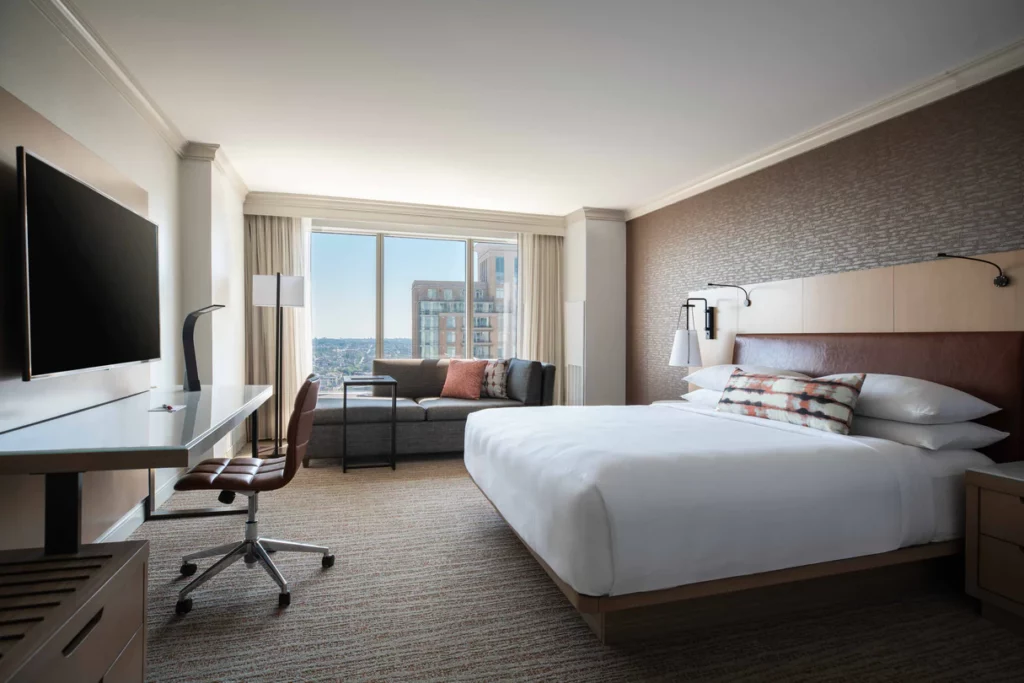 This is one of the best romantic getaways in Baltimore, largely due to the convenience it offers. It's situated in the Harbor East neighborhood, near the Inner Harbor and various attractions such as the National Aquarium, Oriole Park at Camden Yards, and M&T Bank Stadium.
It also has an on-site restaurant and a rooftop swimming pool with stunning views.
Ocean City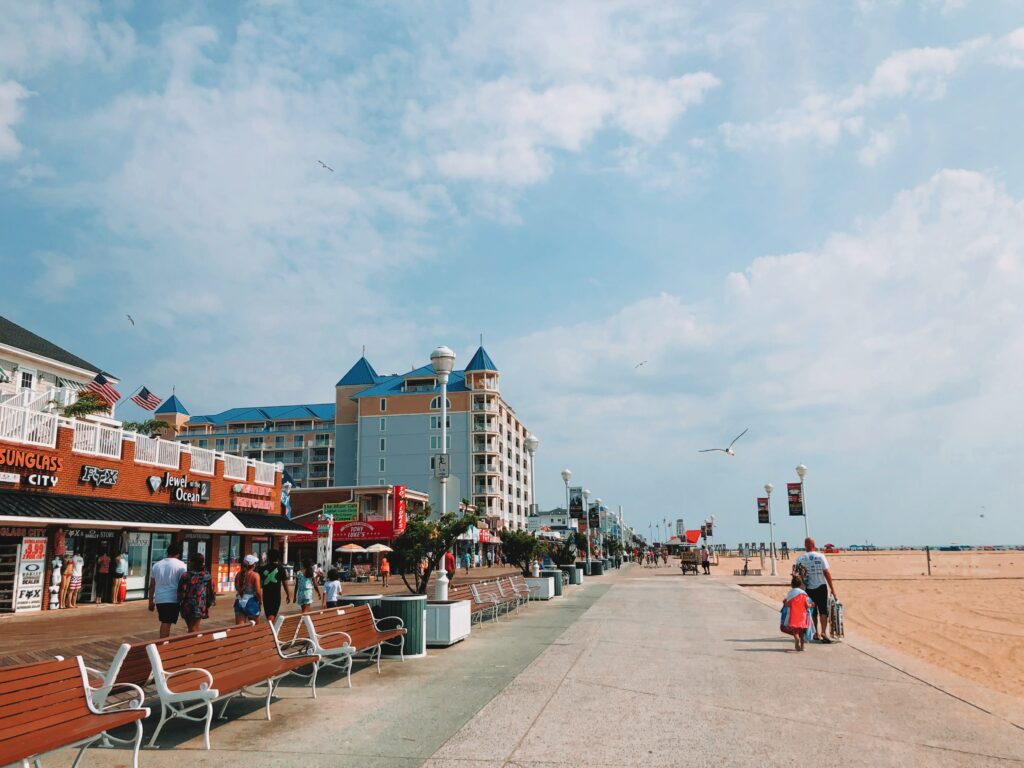 The main attraction of Ocean City is its charming boardwalk and beachfront, which are perfect for leisurely strolls and enjoying the ocean breeze. There are also a variety of restaurants, shops, and entertainment venues along the boardwalk, making it a fun and lively place to spend time.
To add to this, Ocean City is home to a number of hotels and resorts, many of which offer modern amenities and stunning ocean views. Staying in Ocean City allows couples to relax and enjoy the beach atmosphere while also having easy access to a variety of activities and attractions.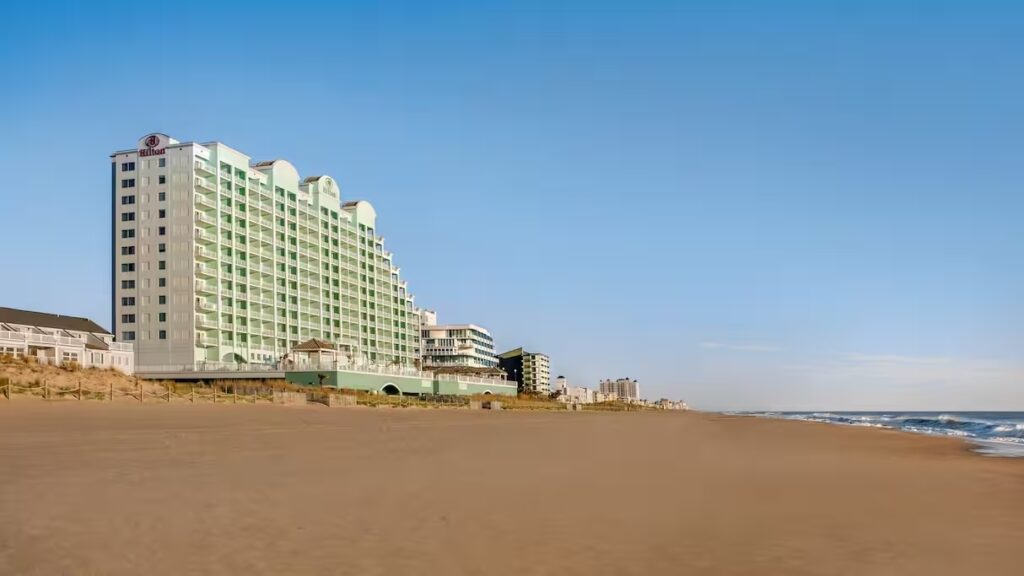 Couples on romantic getaways in Maryland often end up at the Hilton Ocean City. Apart from the hotel's evidently high service standards, it's close to many restaurants, nightclubs, and golf courses. This stay is ideal for couples seeking a romantic weekend and a lively atmosphere.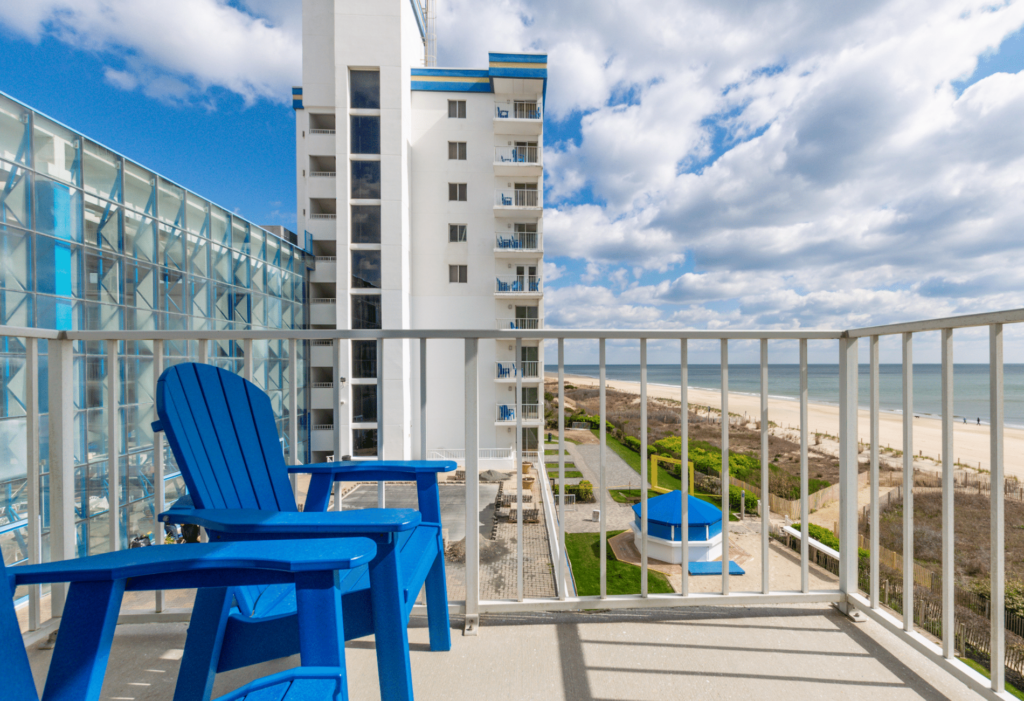 Not many romantic hotels can match the value for money that Princess Royale gives guests. The nine-acre property features all amenities you'd expect for romantic getaways in Maryland. This includes a full-service spa, fitness center, and swimming pool. When you aren't enjoying the hotel's offerings, you can easily take a leisurely stroll on the pristine beach.
Chesapeake City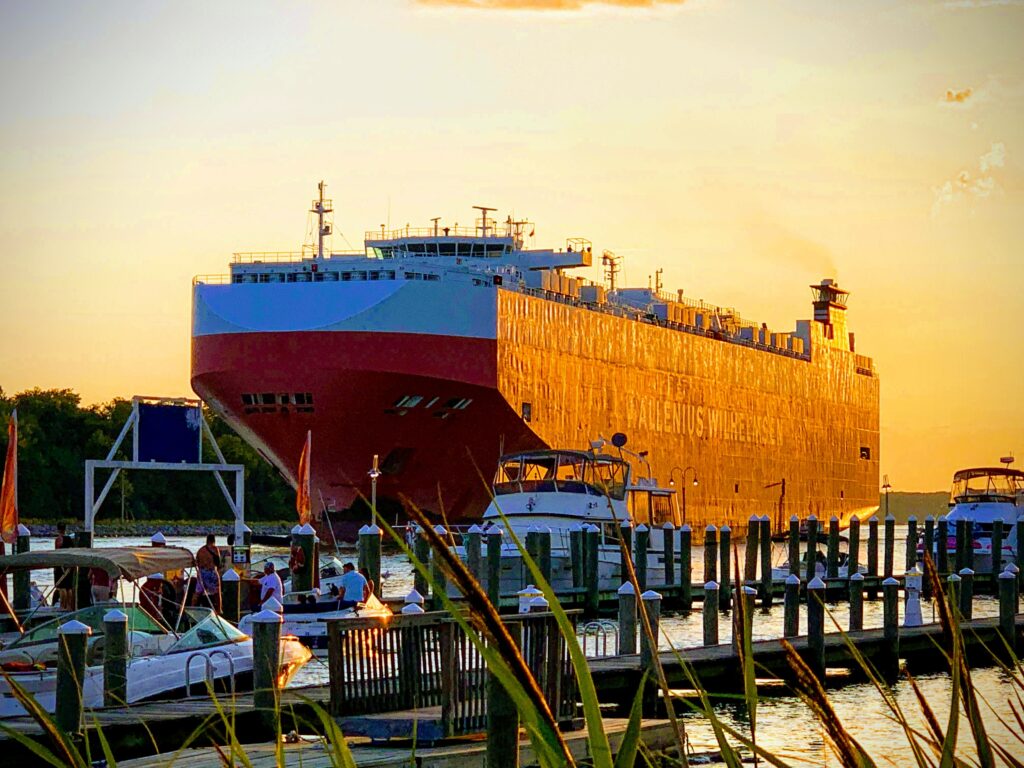 Small towns can be good in terms of getting a change of pace. Chesapeake City is a small town located on the banks of the Chesapeake & Delaware Canal. It's a great destination for couples looking for a peaceful and romantic getaway. The town has a charming historic district with a variety of antique shops, art galleries, and restaurants to explore.
It's also home to a number of historic hotels as well as the iconic Chesapeake Bay. Chesapeake City is located near a number of outdoor recreational areas, such as state parks and nature preserves. This makes it a great place for nature lovers and outdoor enthusiasts.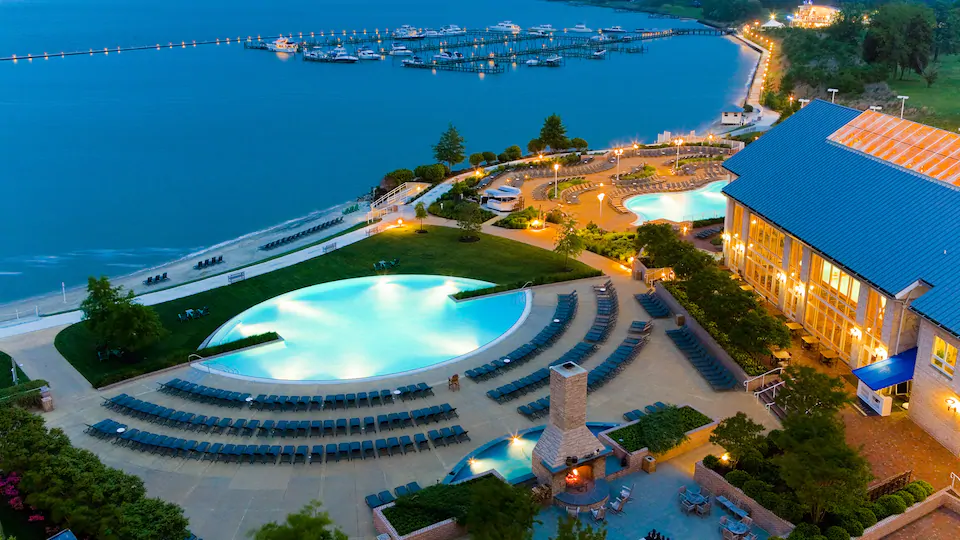 The Hyatt Regency Chesapeake Bay is a stay that's truly worth its weight in gold and is perfect for romantic weekend getaways. If you choose this stay, prepare to be pampered and bask in more than 342 acres of resort. Its acclaimed Sago Spa & Salon has 14 treatment rooms which provide a complete range of signature treatments.
A good alternative to this stay would be MGM National Harbor. Do note that MGM National Harbor is a three-hour drive outside Chesapeake City.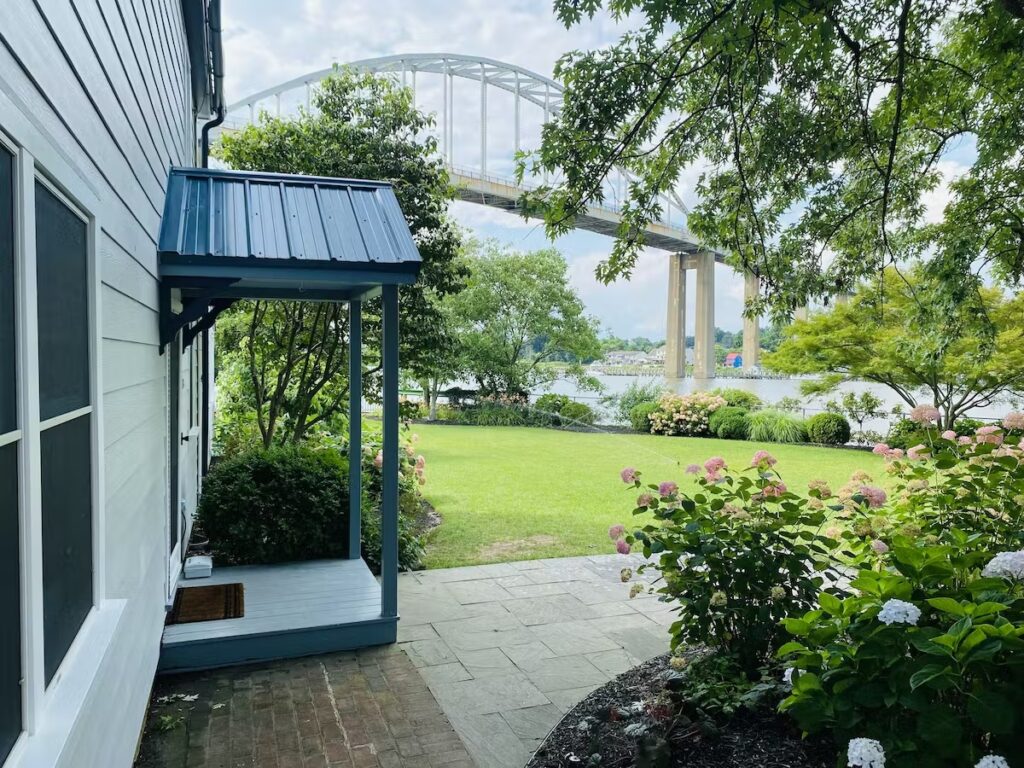 Chesapeake Inn is easily one of the top Maryland romantic getaways. The reason why it's one of the best romantic getaways is simple, it has a lively atmosphere with no shortage of things to do. The food, service, and setting are all lauded by guests. Do note that this stay only has two houses as its accommodation options, so be sure to book well in advance.
Annapolis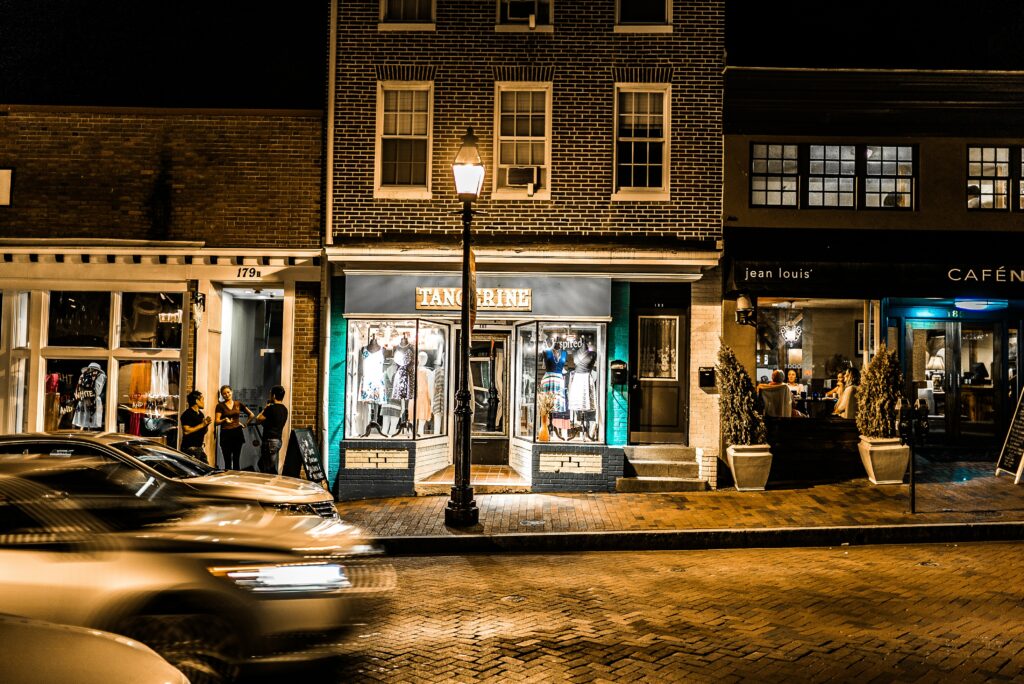 In Annapolis, you'll find a number of spots that simply can't be compared to other attractions. Two of the most interesting places include the United States Naval Academy and the Maryland State House. These are ideal places to visit and learn about the city's history.
Annapolis also has a vibrant food and drink scene. There's a variety of restaurants and bars to choose from. Staying in Annapolis allows couples to experience a slice of the state's culture and history while also enjoying the convenience of a central location.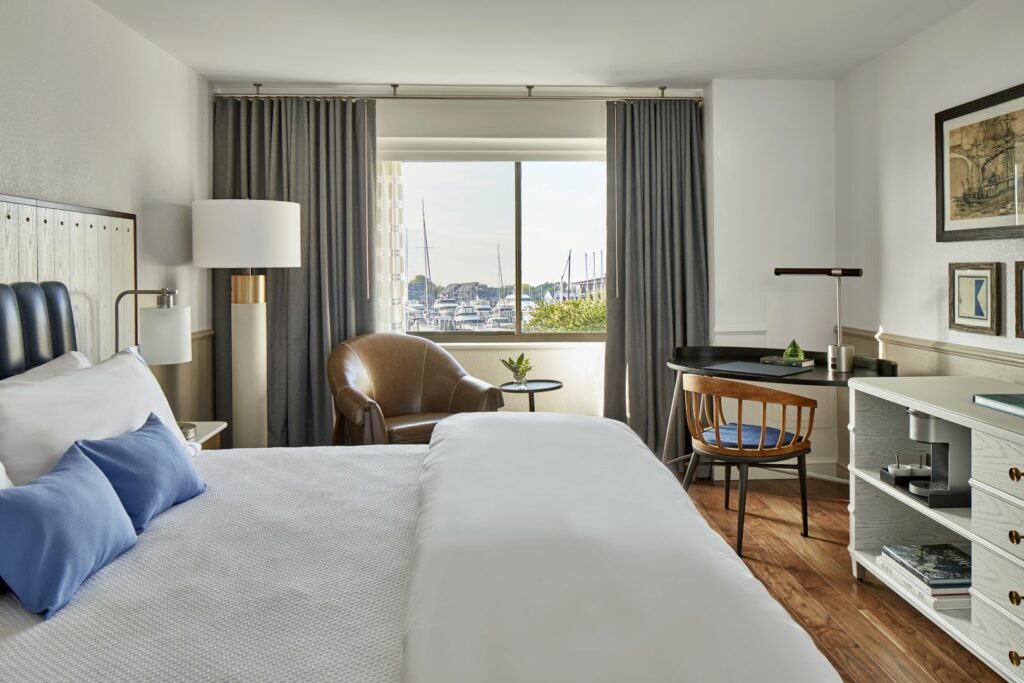 This romantic stay is well-positioned on the banks of Chesapeake Bay. It features all the necessary creature comforts such as a fitness center, bar, and high-speed internet. Guest rooms can be best described as lavish. The hotel also has a restaurant that serves gourmet dishes throughout the day.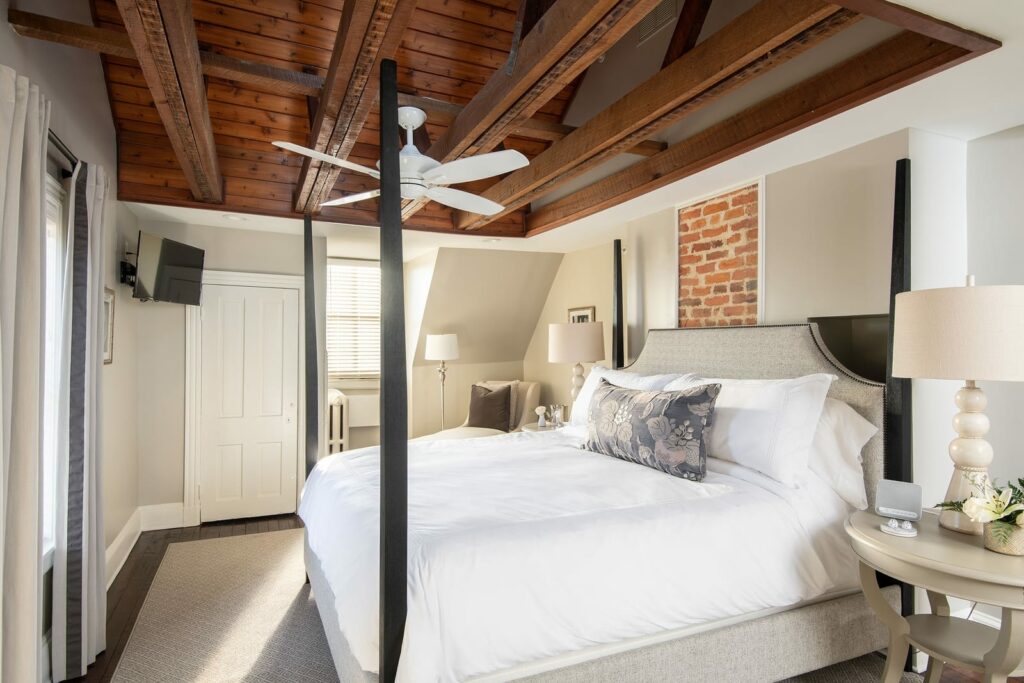 This luxury hotel is easily one of the best romantic getaways in Maryland. Despite being situated in a historic building, the hotel does well in terms of providing luxury amenities and attentive service. It's a good option for couples on a weekend getaway who don't have much time in Maryland.
Saint Michaels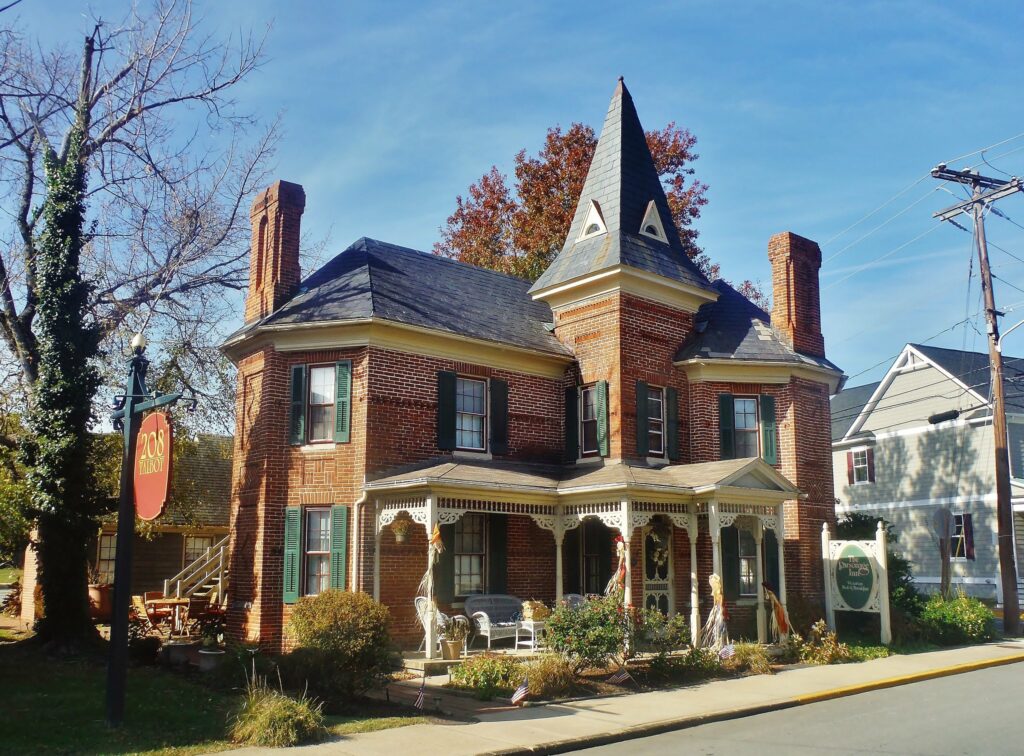 Saint Michaels is a popular town along Maryland's eastern shore. The town has a variety of attractions to check out, such as the Chesapeake Bay Maritime Museum and the historic Inn at Perry Cabin.
Like a lot of the other cities on Maryland's eastern shore, Saint Michaels is near outdoor recreational areas, such as state parks and nature preserves. This means that there is a world of possibilities in terms of finding things to do. Stay in Saint Michaels if you want to enjoy the quiet beauty of small-town life without having to sacrifice recreational activities.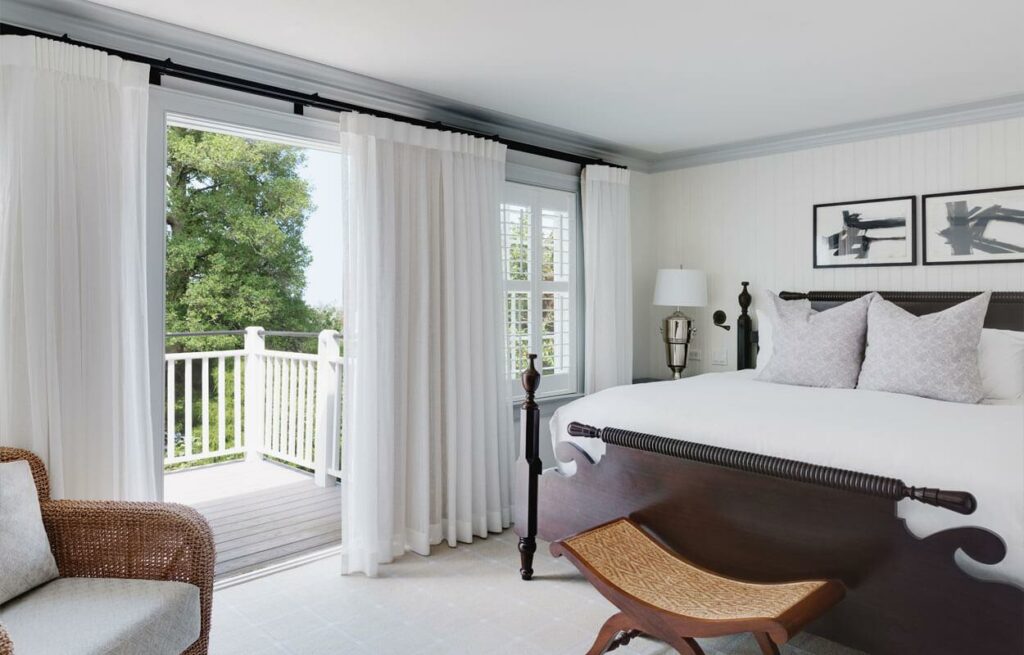 The inn is situated on a picturesque waterfront property and offers a variety of amenities, including a full-service spa, fitness center, and swimming pool. The inn's guest rooms and suites are elegantly appointed. They feature comfortable beds, private balconies, and stunning views of the water.
The Inn at Perry Cabin is an ideal destination for couples looking for a romantic weekend getaway in a relaxing setting.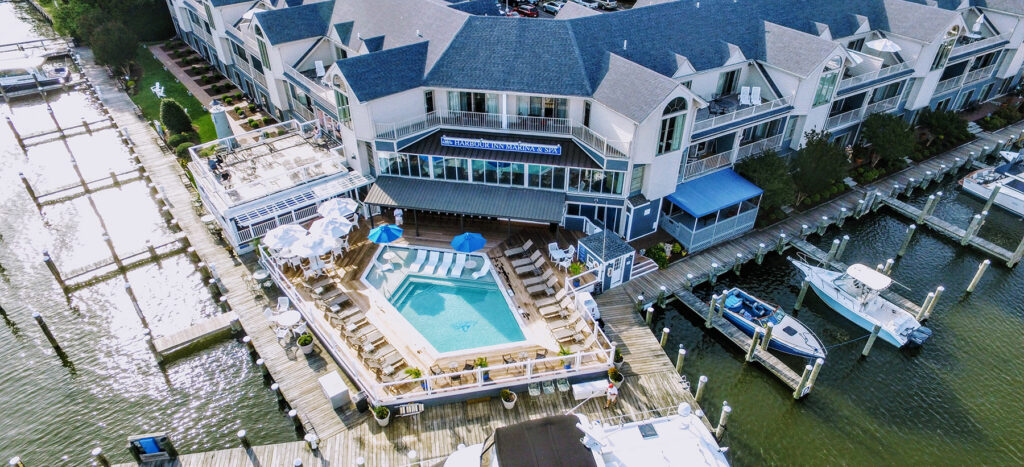 St. Michaels Harbour Inn is another luxury hotel, and it shouldn't be ignored. The hotel features many different offerings, such as a full-service spa, fitness center, swimming pool, and, as expected, a marina.
It's a highly-rated stay with a reputation for providing stellar service and it's also pet-friendly.
Top Excursions & Activities To Do On Romantic Getaways in Maryland
In Maryland, you won't fail to find something for you and your loved one to enjoy. The state has plenty of historical landmarks, cultural attractions, culinary adventures, and outdoor delights. Because you likely can't do them all, make sure you experience a nice mix of activities.
Here are just a few of the best excursions and activities that the Old Line State has to offer.
Ocean City Boardwalk
You can't travel to Maryland and not visit Ocean City Boardwalk. Stretching for three miles along the oceanfront, the boardwalk is a vibrant hub of activity. There's a variety of restaurants, shops, arcades, and entertainment venues. Couples can take a leisurely stroll along the boardwalk and enjoy the ocean breeze or ride the iconic carousel at Trimper's Rides.
The boardwalk is also home to a number of special events throughout the year. This includes concerts and festivals, which can make for a fun and memorable date.
The American Visionary Art Museum
Art galleries are a guaranteed win for couples on romantic weekend getaways. The American Visionary Art Museum is a unique destination for couples who appreciate art and creativity. The museum is dedicated to showcasing the work of self-taught artists who are not formally trained but have developed their own unique styles and techniques.
Alternatively, you could substitute this with a trip to the National Aquarium or Chesapeake Bay Maritime Museum.
United States Naval Academy
The United States Naval Academy in Annapolis, Maryland, is a great destination for couples interested in history, military heritage, and architecture. Founded in 1845, the academy is a prestigious institution that trains future officers for the U.S. Navy and Marine Corps. Visitors can take a guided tour of the campus and learn about the academy's rich history and traditions.
A visit to the United States Naval Academy is a unique and educational way for couples to spend time together and learn about an important part of American history.
Oriole Park at Camden Yards
Oriole Park at Camden Yards is a must-visit destination for sports fans in Maryland. As the home stadium of the Baltimore Orioles, it is a popular place for couples to catch a baseball game and enjoy the energetic atmosphere. The stadium, which opened in 1992, is known for its iconic design and retro aesthetic. It's regarded as one of the best ballparks in the country.
In addition to watching the Orioles play, visitors can also take a behind-the-scenes tour of the stadium and learn about its history.
Sample Itinerary & Budget For Your Romantic Getaway In Maryland
A romantic trip to Maryland can be an exciting experience for couples, particularly if it's well-planned. It's a chance to escape the daily routine and spend quality time with your significant other, while also exploring a new place and creating lasting memories.
By taking the time to carefully consider your destination, accommodations, activities, and budget, you can ensure that your trip meets your expectations and is as enjoyable as possible. To alleviate some of the pressure, here's a sample budget and itinerary for your romantic getaway in Maryland:
Here's how you can fit the best activities into your schedule:
Day 1:
Start your Maryland adventure in Baltimore. After checking into your hotel, spend the afternoon exploring the city, including the Inner Harbor and Fells Point. In the evening, have dinner at a local seafood restaurant and take a stroll along the water.
Day 2:
Take a day trip to the state capital of Maryland, Annapolis. Visit the United States Naval Academy and take a boat tour of the Chesapeake Bay. Cap off the day by enjoying dinner at one of the city's charming restaurants.
Day 3:
Head to the Eastern Shore and visit the Blackwater National Wildlife Refuge, where you can see a variety of bird species and take a hike through the wetlands. In the afternoon, visit the historic town of St. Michaels and take a tour of the Chesapeake Bay Maritime Museum.
Day 4:
Spend the day exploring the beautiful Appalachian Mountains. Hike through one of the state parks or go white water rafting on the Youghiogheny River. In the evening, relax at a cozy bed and breakfast.
Day 5:
Go to Ocean City for a day at the beach, giving you that much-needed change of pace. Take a walk along the boardwalk, ride the carousel, and enjoy a seafood dinner at one of the local restaurants.
Day 6:
Visit the American Visionary Art Museum in Baltimore and explore the works of self-taught artists. In the evening, catch a baseball game at Oriole Park.
Day 7:
Spend your last day in Maryland enjoying a leisurely breakfast at your hotel and enjoying the amenities on offer. Finish the day and your trip with a romantic dinner for two at the highly-rated Charleston Restaurant.
| | |
| --- | --- |
| Activity | Price |
| Accommodation | $60 (budget) to $300 (high-end) |
| Flights | from $45 (round trip) |
| Food & drink | $15 to $40 |
| Transport | $17 (per day) |
| Car Rental | $30 (per day) |
| Tickets for Oriole Park at Camden Yards | $45 |
| Dinner at Charleston Restaurant | $90 to $300 |
| Visit The American Visionary Art Museum  | $16 |
Frequently Asked Questions
How much does a Maryland romantic getaway cost on average?
The average cost for a romantic getaway in Maryland will depend on a variety of factors, such as the time of year, the specific location, the type of accommodations, and the activities you have lined up. Keep in mind that off-peak times of the year, such as the fall and winter, may offer lower prices than peak times, like the summer.
Couples should expect to pay around $2,000 for a seven-day trip to Maryland.
When is the best time to visit Maryland?
Naturally, this will depend on what you and your loved one want to do. Spring is a great time to visit Maryland as the weather is mild and the flowers are in bloom, setting a very romantic atmosphere. Summer is an incredibly popular time, as it facilitates more activities. However, it does mean crowds and things being more expensive.
Fall is also a good time, with cooler temperatures and the colorful foliage of the trees. Winter facilitates activities such as skiing and ice skating. It's also typically less crowded and cheaper around winter.
How long do people typically spend in Maryland on a romantic getaway?
Depending on the extent of your activities, your time in Maryland can vary greatly. While some do prefer to take a short romantic weekend getaway, couples typically opt to spend a week in Maryland. We'd recommend a week being your minimum, as it'll give you ample time to explore.
This, of course, will depend on your budget but with careful budgeting, a week-long trip won't hurt your wallet.
What is the best way to travel around Maryland?
How you travel around Maryland could come down to which city you're primarily in. For example, in Baltimore, traveling around via a car can make your life a lot easier. However, if a car or rental car isn't an option, Maryland has a solid public transportation network that includes both buses and trains. You could also simply use a ride-hailing service app.
What is the best way to travel to Maryland?
If you're in Washington, then Baltimore is just a short drive away, one hour, to be specific. The two cities are connected by several major highways, including I-95 and I-295, making it easy to travel between them by car. There are also several public transportation options available, including the MARC Train and MTA bus systems.
If you're located further away, then flying is your best bet. Alternatively, you could fly to a nearby state and then drive in from there just to enjoy the scenic views.
Start Planning The Ideal Romantic Getaway
For couples looking to reignite that spark, Maryland should be at the top of their list of romantic getaway destinations. It's a state with immense diversity and some truly unparalleled views. It's essentially the perfect backdrop for creating long-lasting memories.
As Maryland has so much to offer, deciding on what to do can be somewhat difficult. In this regard, it's important to plan your trip well in advance and to allocate a sufficient amount of time for it. Lastly, don't restrict yourself to just one type of activity, and keep an open mind.
We suggest waiting no further. Start planning your trip today and discover all that the Old Line State has to offer. If a romantic weekend getaway in Maryland still doesn't sound like it's for you, then be sure to check out our articles on other destinations.