Oregon has it all. Its sweeping beaches, rolling forests, and mountains can cater to all types of romantic getaways. If you fancy a city break, explore the hip streets of Portland. If skiing is more your thing, hit the slopes in Deschutes National Forest, for example.
In this guide, we're going to take you through the most romantic destinations in the state of Oregon. We'll show you the best places to stay and highlight some activities you can get involved with.
We want you and your partner to have the perfect getaway. That's why we believe that you should choose Oregon for your trip.
What Makes Oregon Perfect For A Romantic Getaway?
Oregon is the perfect choice for romantic getaways due to its incredible natural beauty and abundance of attractions. One day you could be sipping local wines in the picturesque Willamette Valley, and the next, sampling donuts in Downtown Portland.
Oregon is a big state, and you could spend weeks there without scratching the surface. However, if you're visiting Portland or Newport, then a long weekend is usually enough time.
If you're staying in Cannon Beach or Willamette Valley, then you may need slightly longer to take it all in.
Most Romantic Getaways Oregon
Oregon is a very diverse state with so much to see and do. From the breathtaking beaches of the Oregon coast to the mesmerizing natural beauty of the Willamette Valley. We know you'll be amazed by what this state has to offer.
Each area of Oregon is unique, and where you choose to stay will alter your experience. For culture, arts, and history, one of Oregon's great cities will suit you best. For outdoor activities and natural wonder, you should focus on one of the State Parks.
Whichever area of Oregon you decide on, we know you'll have a perfect romantic getaway.
Cannon Beach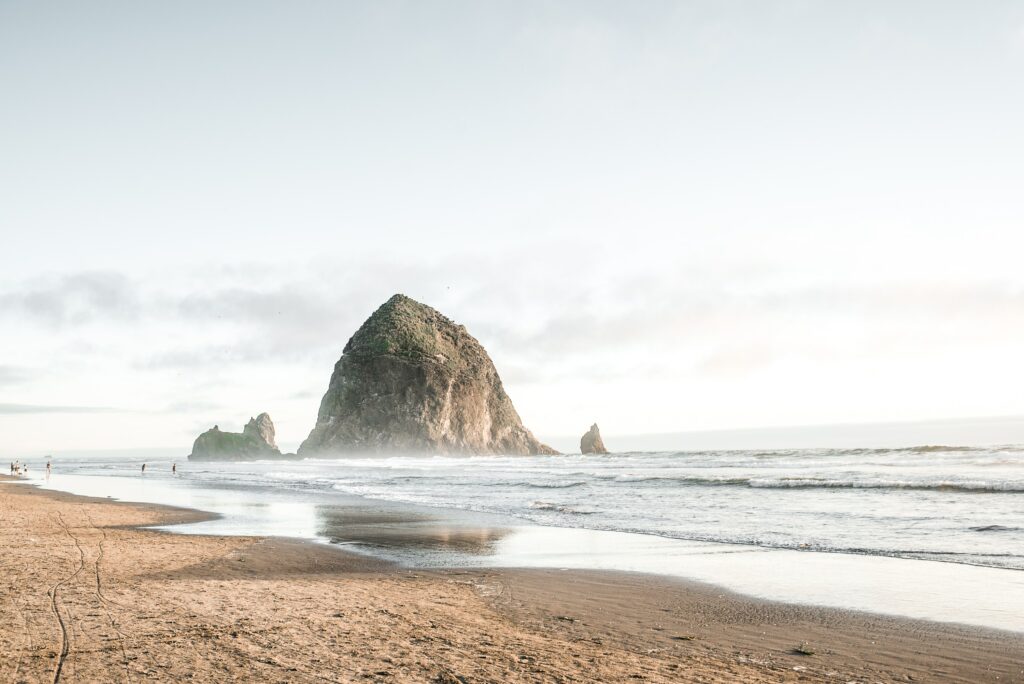 Cannon Beach is undoubtedly one of the most beautiful and romantic areas on the Oregon coast. Here, you can take long strolls along the shoreline and soak up the sheer natural beauty that this location has to offer.
One of the most stunning sights in the Cannon Beach area is Haystack Rock. Any trip to the Oregon coast should include a visit to this natural monument. Hug Point features breathtaking waterfalls that cascade down onto the sand below.
The city of Cannon Beach is home to many art galleries where you can buy works by local artists. One of the best is the Northwest By Northwest Gallery. If you're visiting in November, be sure to check out the Stormy Weather Arts Festival at Cannon Beach.
Best Accommodations in Cannon Beach:
The Ocean Lodge is the ideal romantic retreat for your getaway to Cannon Beach. It overlooks the Oregon Coast and provides amazing views of Haystack Rock. It has luxurious double rooms and suites. Your room may even have its own fireplace and private balcony.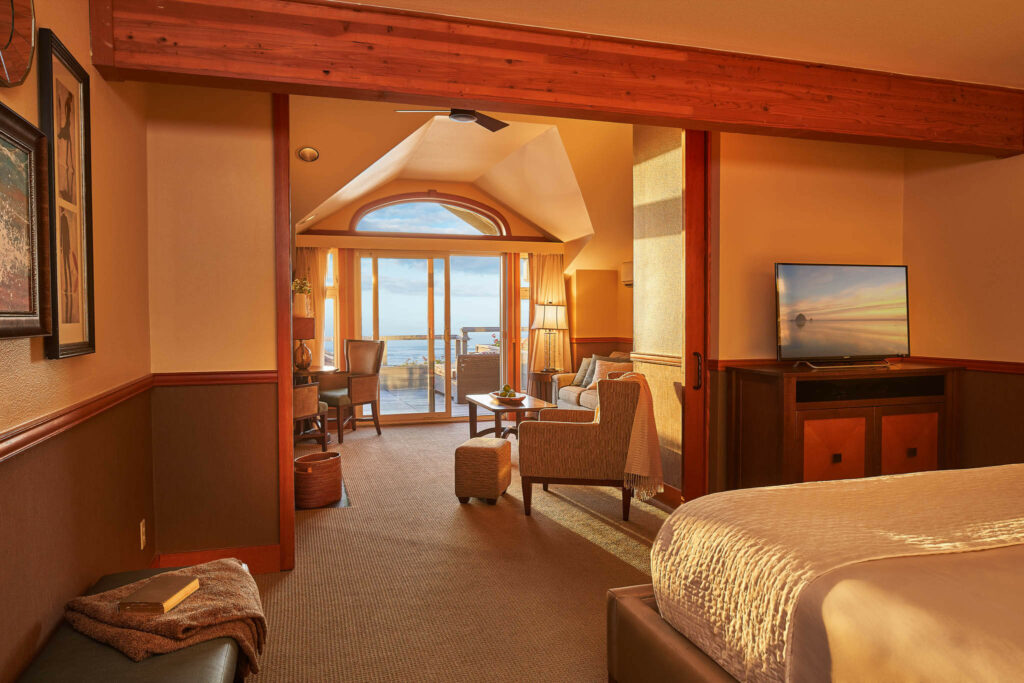 The Stephanie Inn is one of the most romantic hotels in the whole of the Pacific Northwest. Its spacious rooms have full modern amenities, and there's an on-site spa. The hotel is renowned for its excellent restaurant. It serves delicious Pacific Northwest cuisine.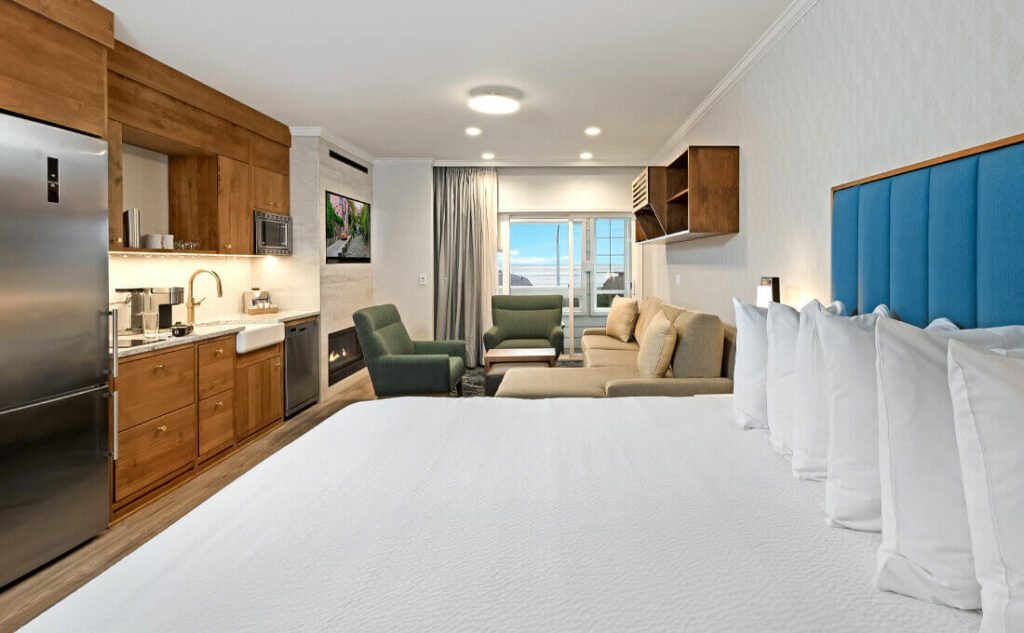 The Hallmark Resort & Spa features panoramic views of the Pacific Ocean and romantic guest rooms with fireplaces. Some rooms even have their own spas. There are two indoor swimming pools, a gym, and three swirl spas for you to enjoy during your stay.
Deschutes National Forest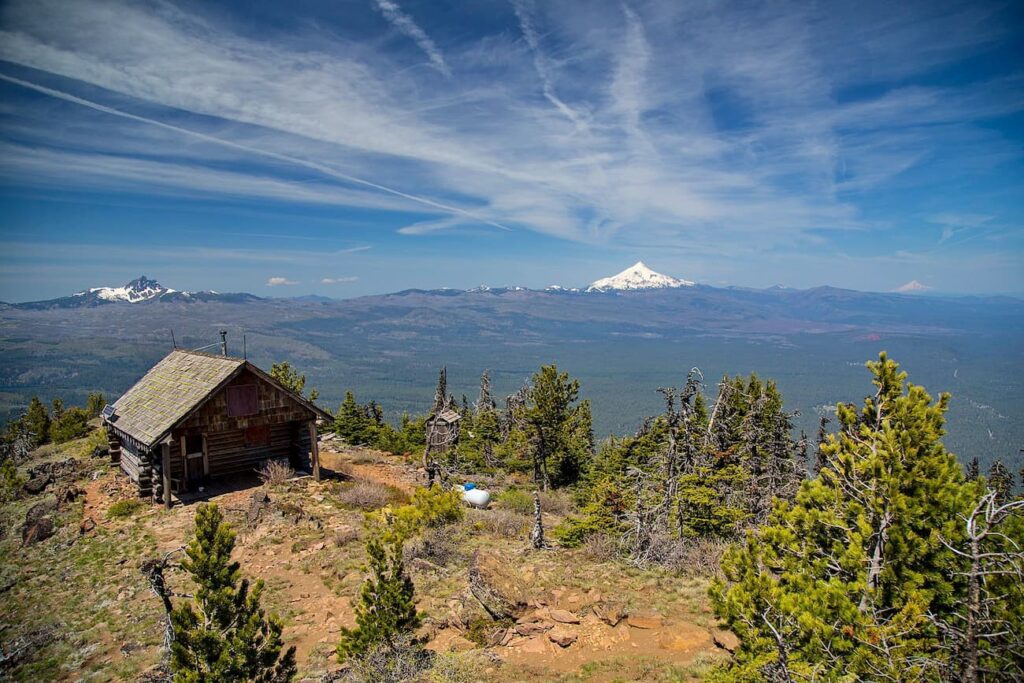 Deschutes National Forest is a huge area of natural beauty that encompasses 1.6 million acres of land. It's a magnificent place to visit at any time of year, and there are countless activities that you can take part in.
If you're visiting during the winter, then you can go skiing at Mt. Bachelor Ski Resort. Or, you can go Nordic skiing at one of the snow parks that are dotted around the forest. If you want to see Crescent Lake, then rent a snowmobile and explore it in style.
There are also many water sports for you to get involved with. One of the most popular activities is whitewater boating down the Deschutes River. This is an exhilarating experience and one of the most fun ways to experience the forest.
Best Accommodations in Deschutes National Forest: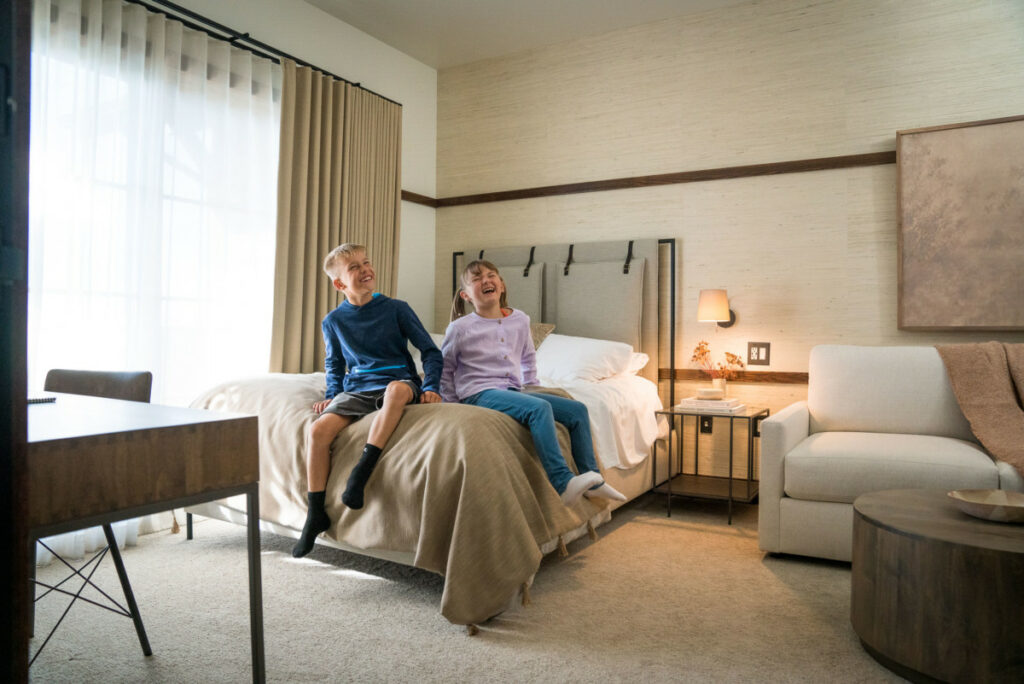 Juniper Preserve sits on 640 acres of gorgeous land and is surrounded by a 1,000-year-old juniper forest. It has its own golf course, pool, and award-winning spa.
You can choose from a comfortable double room or a luxurious suite with a private balcony. Feel free to spend your evenings relaxing in a hot tub!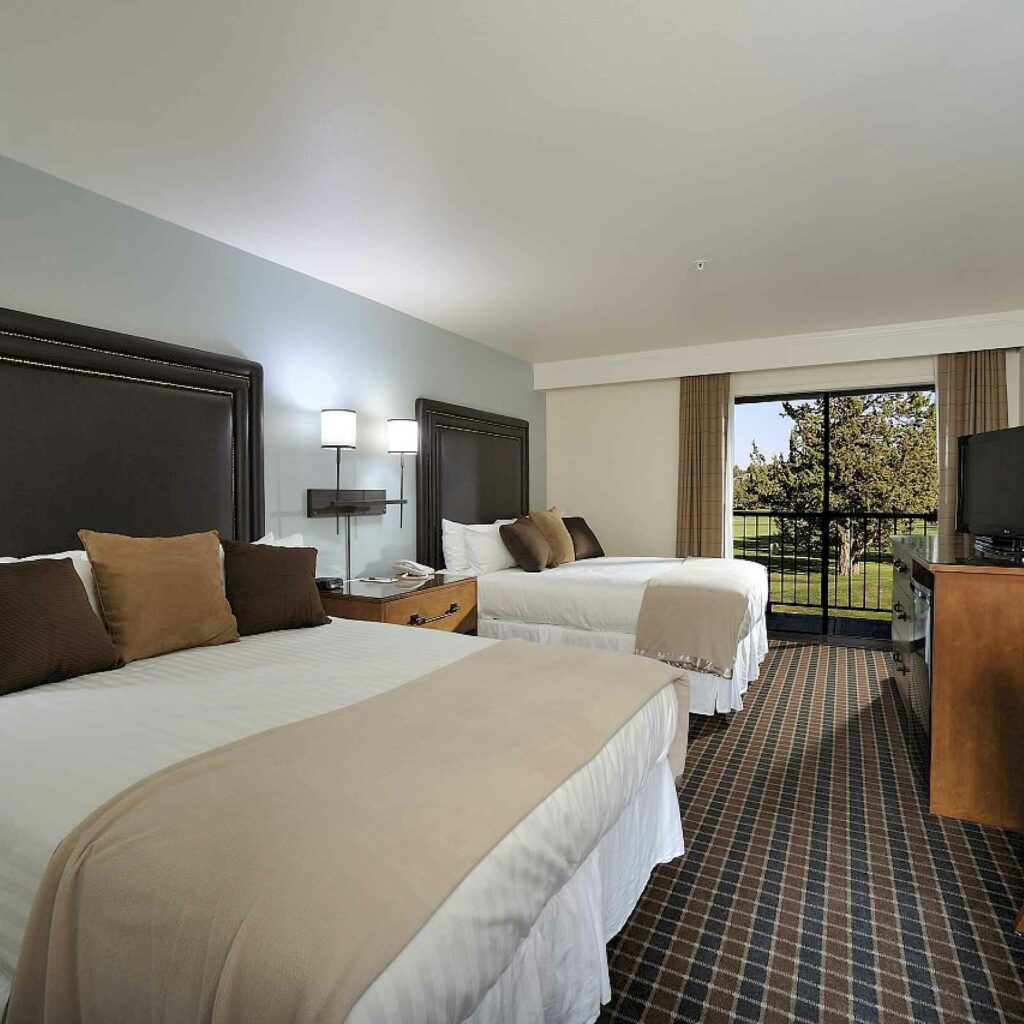 The Lodge at Eagle Crest is nestled among the stunning Cascade Mountains near the Crater Lake National Park. It boasts three golf courses and several activity centers.
The accommodations include suites, studios, and whole rental properties, and you'll even have access to a hot tub.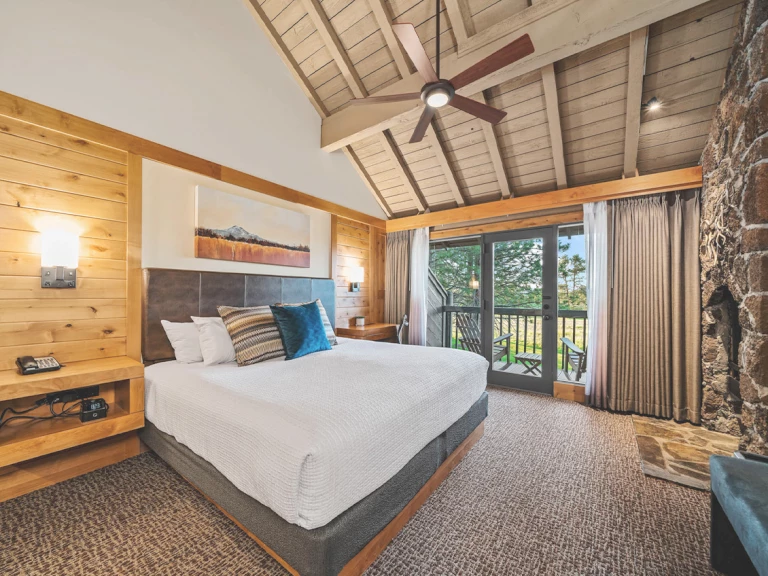 Sunriver Resort is a romantic hotel that gives you great access to the best skiing locations in the area. It has both casual and fine dining restaurants on-site.
It features mountain-view suites and double guest rooms with full modern amenities. In the evenings, you can unwind in a relaxing hot tub.
Willamette Valley Wine Country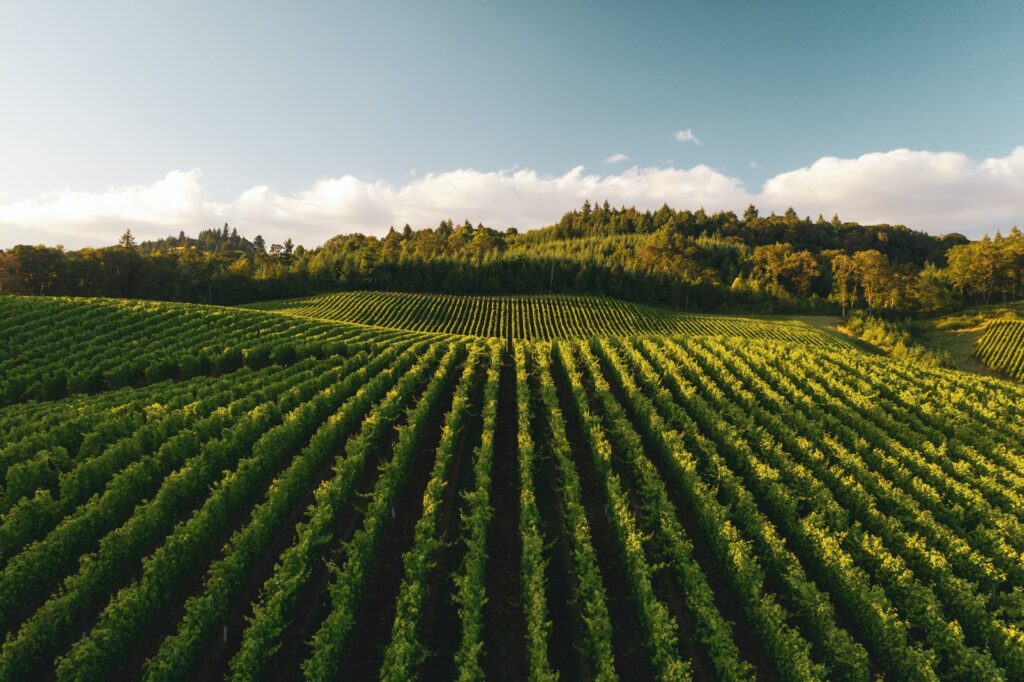 Willamette Valley Wine Country is a magical area where you can reconnect with nature. There are endless hiking and cycling trails and lots of opportunities for water sports.
It's also home to over 600 wineries where you can sample some of the delicious wines that are made in the area. If you fancy sampling several different wines, then book yourselves in for a winery tour. These tours usually also include lunch at a local restaurant.
Also, be sure to hike along the Trail of Ten Falls. This trail takes you behind ten incredible waterfalls to give you a unique perspective on these natural wonders. The Oregon Garden is also close by. It features 80 acres of beautiful plants and flowers.
Best Accommodations in Willamette Valley Wine Country: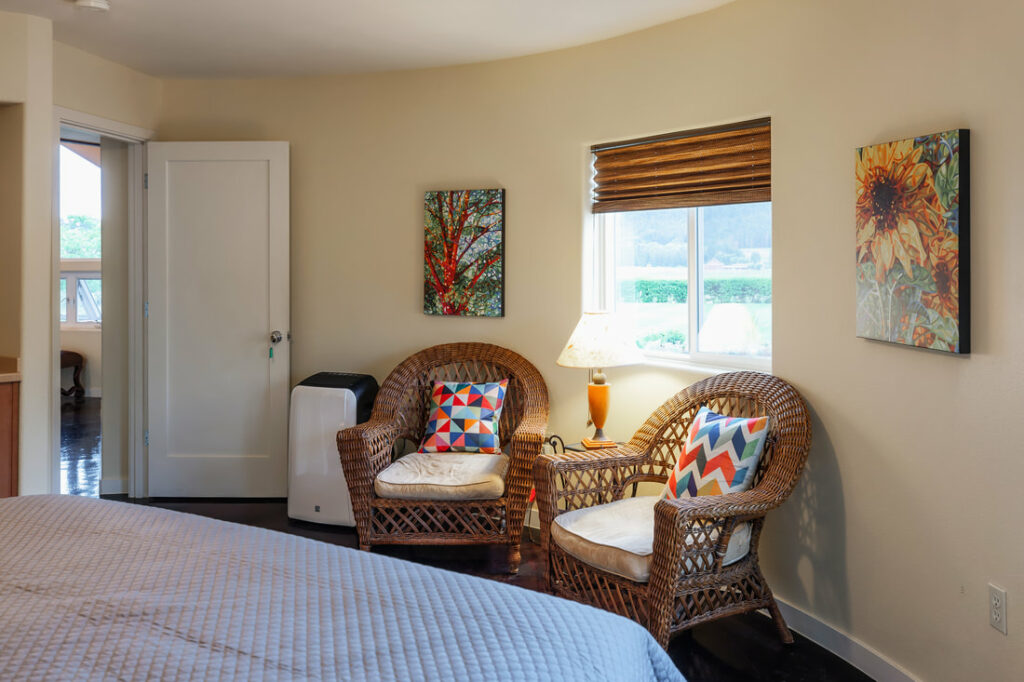 Abbey Road Farm B&B is in the heart of Oregon's wine country in the hills of Yamhill County. The accommodations consist of three converted grain bins, which makes it a great spot for selfies! It has complimentary breakfasts and spacious double rooms.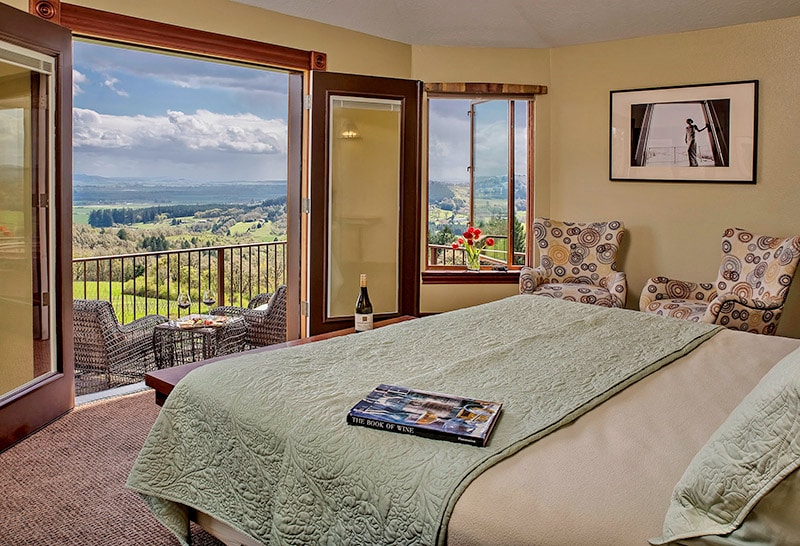 Youngberg Hill is set in one of the most romantic locations in the whole of the Pacific Northwest. It's surrounded by vineyards on top of a 50-acre hilltop. Its beautiful suites have fireplaces and private balconies.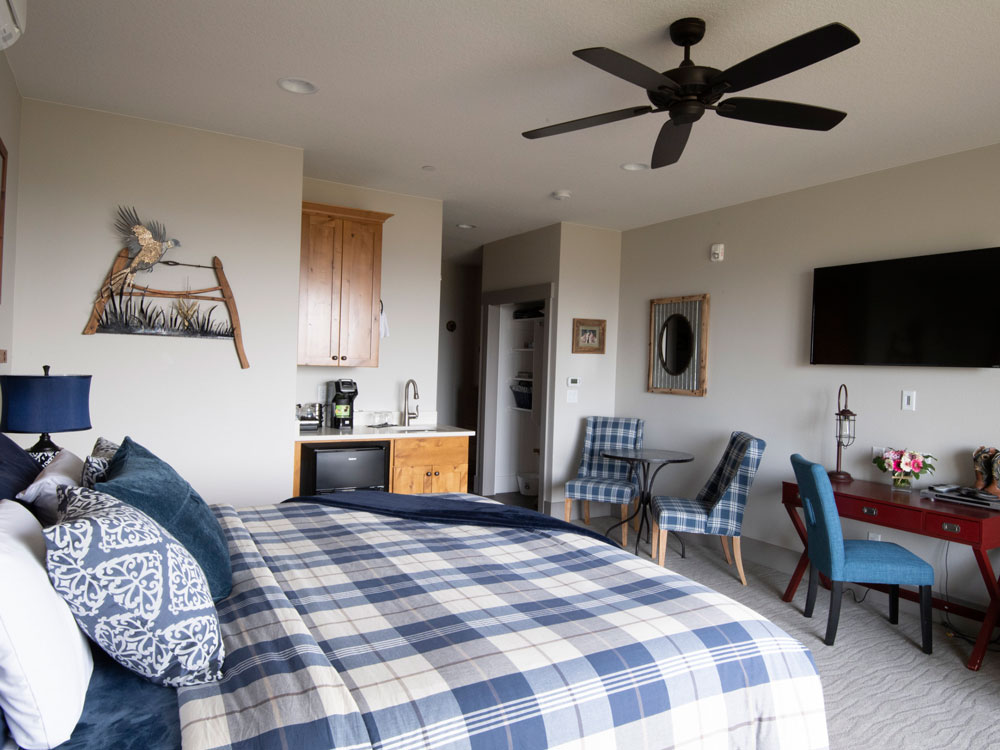 Bella Collina Bed and Breakfast is a serene and relaxing hotel surrounded by beautiful vineyards. It's the perfect location for all types of romantic getaways. It has double rooms, suites, and bridal suites, as well as complimentary breakfasts.
Portland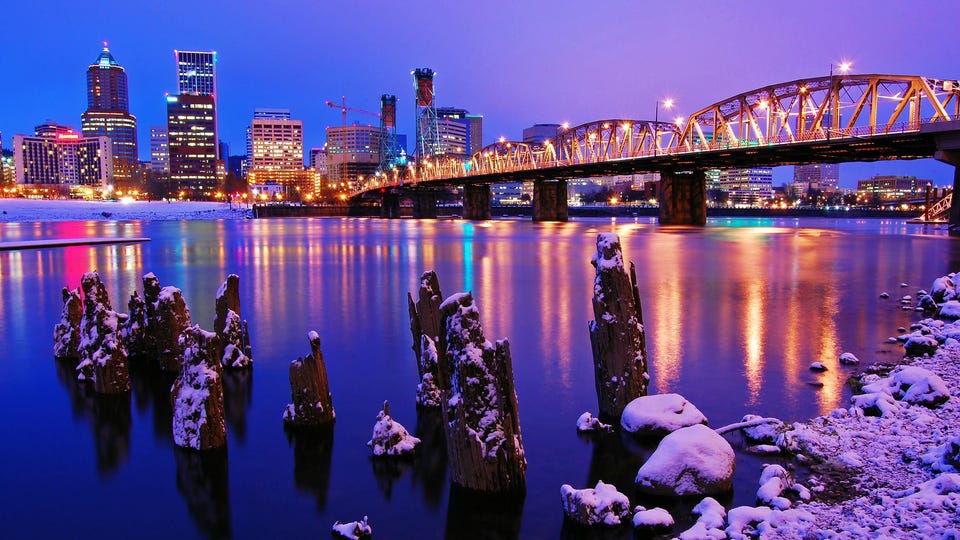 Portland is the biggest city in Oregon and is one of the quirkiest cities in the US. It's a great destination for romantic getaways, and it's also a foodie's dream. There are plenty of world-class restaurants and independent cafes for you to enjoy during your trip.
The International Rose Test Garden is a must-see. It produces incredible blooms, particularly during October. Forest Park is just west of downtown Portland and consists of 5,200 acres of beautiful nature.
If you and your partner are bookworms, then make sure you check out Powell's Books. It has a cozy cafe where you can curl up with a coffee and browse through some literature.
Best Accommodations in Portland: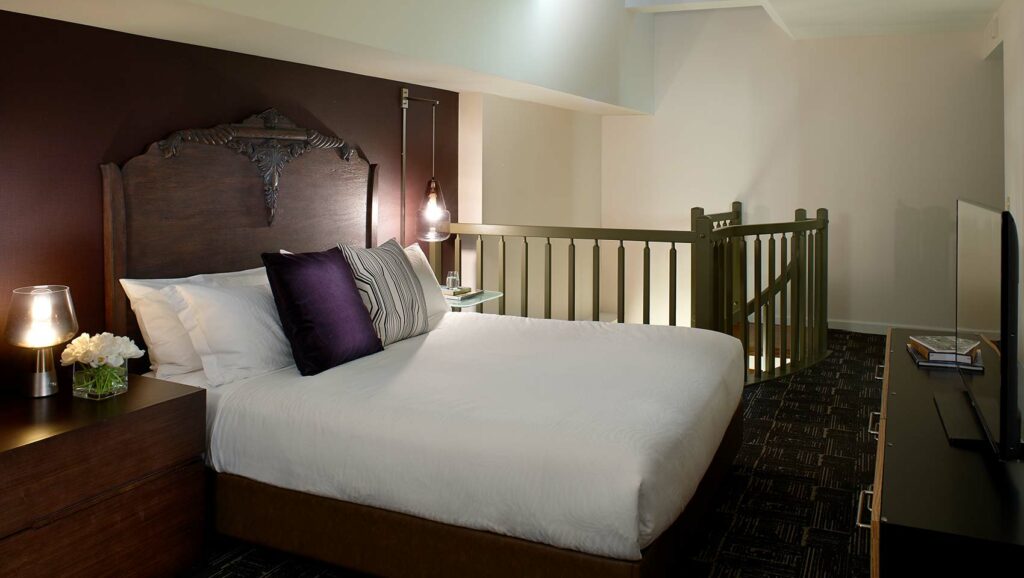 Kimpton Hotel Vintage Portland is a boutique hotel with award-winning rooms. It's conveniently located in downtown Portland with great access to all the best that Portland has to offer. It features city-view suites and roomy doubles.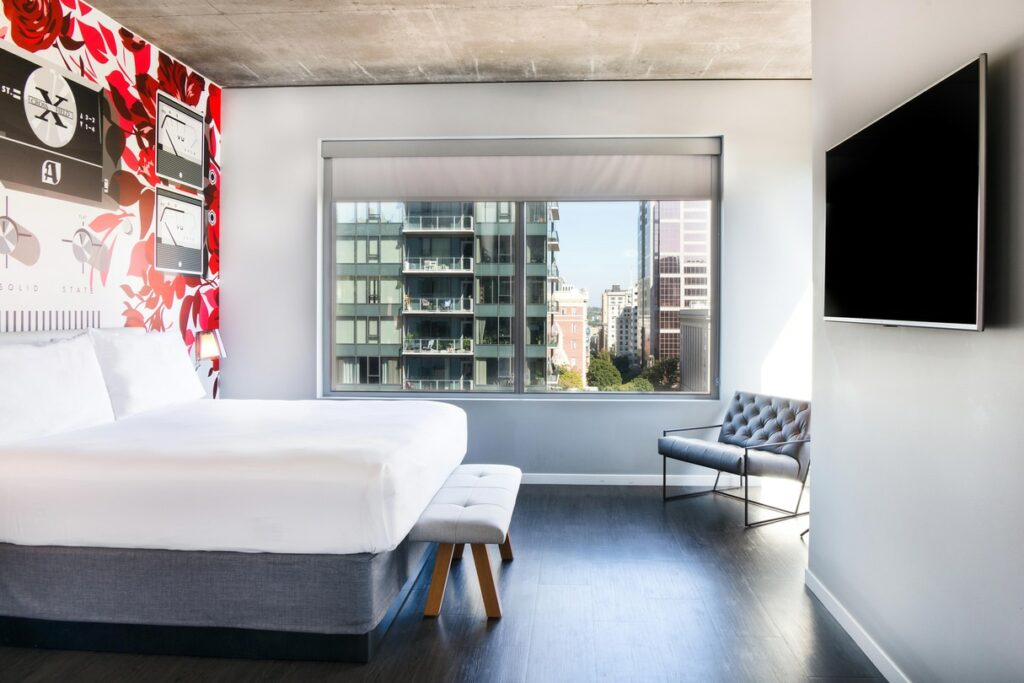 Hotel Vance Portland is a new hotel in downtown Portland. It's within walking distance of the Oregon Coast and is close to many amazing seafood restaurants. Its comfortable rooms have air conditioning, flatscreen TVs, and room service.

The Evermore Guesthouse is a winning blend of modern amenities and tradition. The Oregon coast is nearby, and so is the Division/Clifton area, which has lots of world-class restaurants. There are city-view suites and nice doubles for you to choose from.
Newport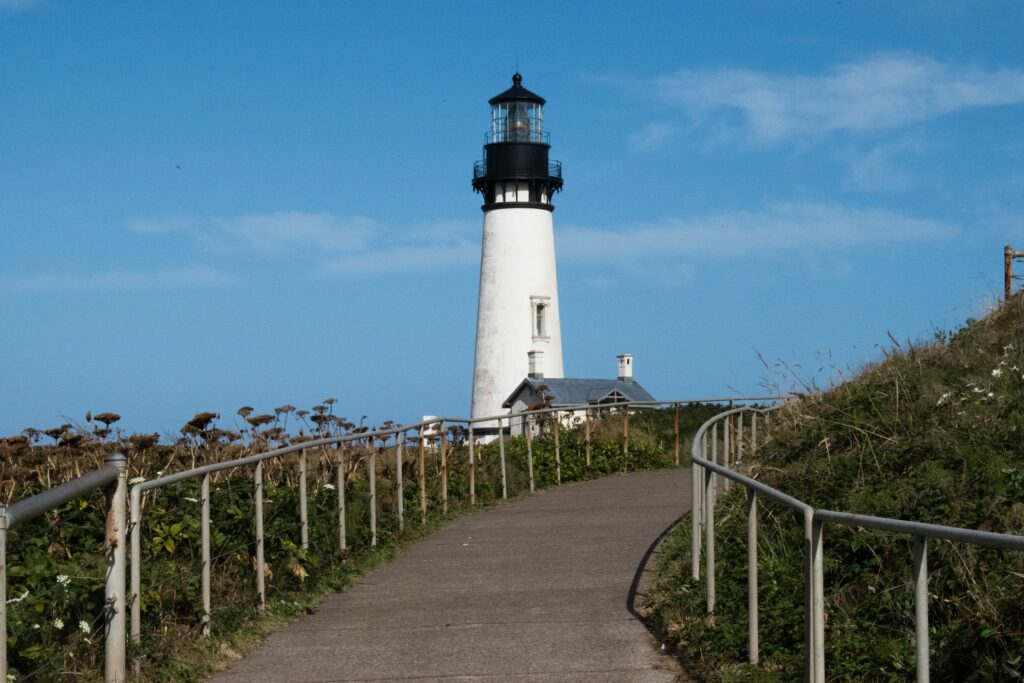 Newport is a historic city on the Oregon coast. It's very popular among tourists for its hot sea baths, fresh seafood, and beachside hotels. It's a wonderful destination for romantic getaways, and we're sure you and your partner will love it.
If you're into historic landmarks, then pay a visit to Yaquina Bay Lighthouse. For a bigger dose of history, swing by the Pacific Maritime Heritage Center, where you can learn all about Newport's fascinating past.
The Hatfield Marine Science Center gives you a chance to see lots of amazing marine life and learn about marine research. The Beverley Beach State Park is the perfect place for romantic walks with your partner, and you might even spot some whales!
Best Accommodations in Newport: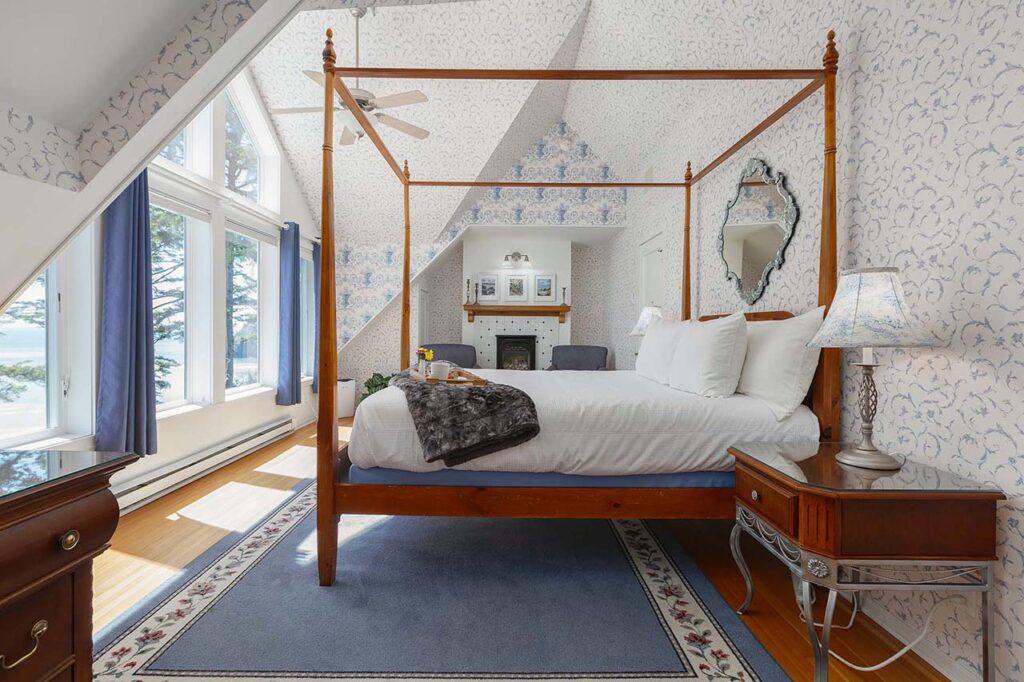 Ocean House is nestled in a picturesque beach cove on the Oregon coast. Every window has unbelievable views of the coastline and the Pacific Ocean. Many of the rooms feature fireplaces and private balconies where you can take in the view.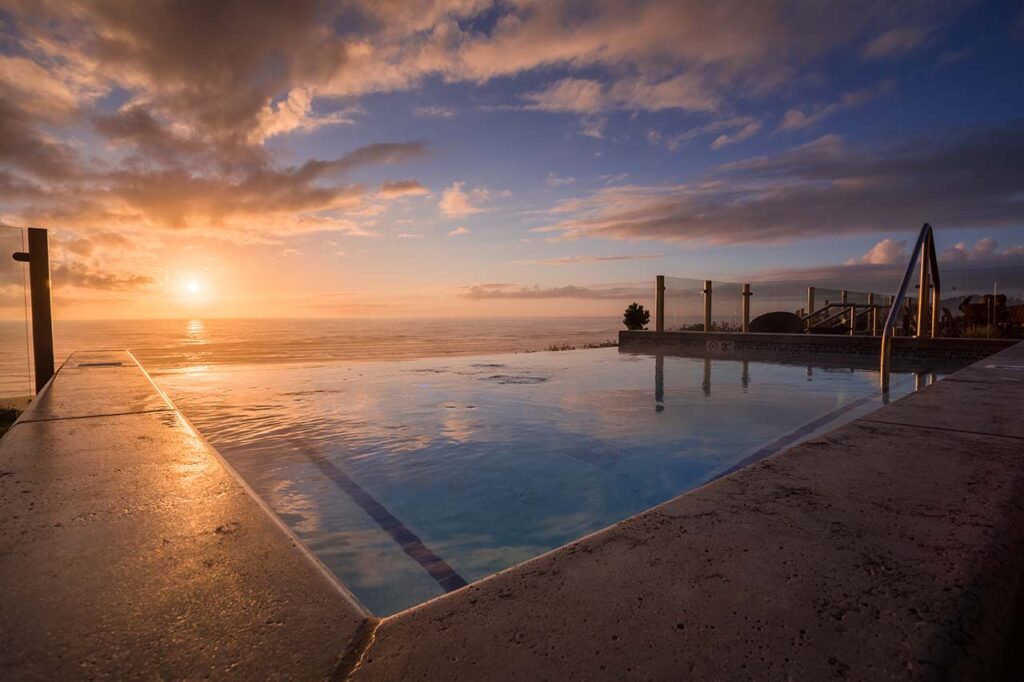 The Inn at Nye Beach is a charming lodge situated on the Oregon coast in the Nye Beach area of Newport. As guests, you'll have direct access to the beach and stunning ocean views. You can take your pick from the ocean and city-view suites.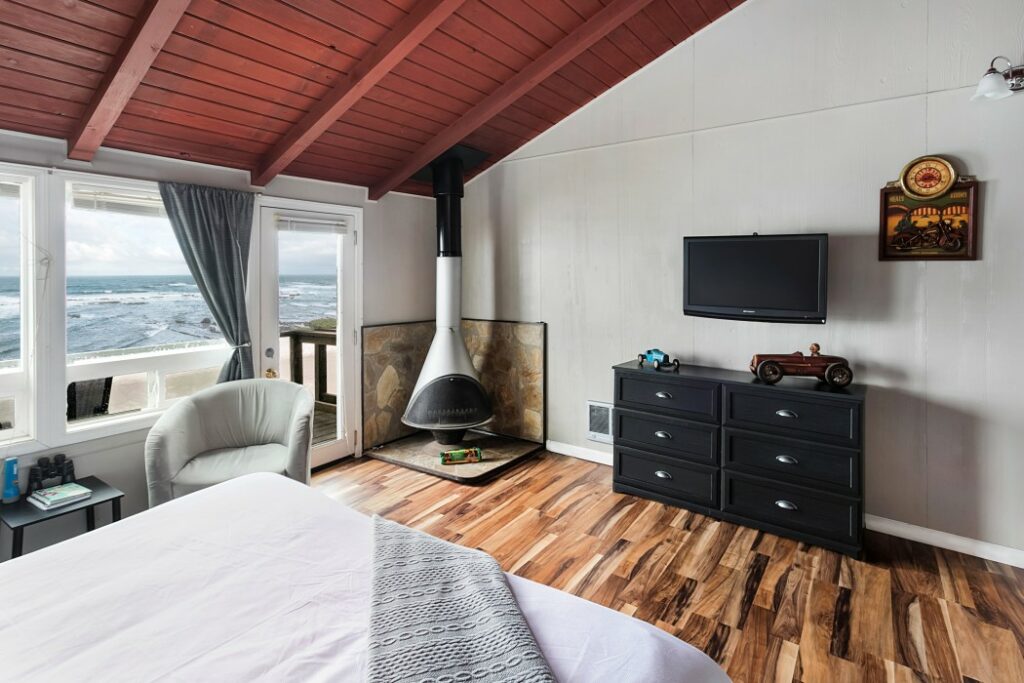 Moolack Shores Inn is a great option for romantic getaways on a budget. It has themed rooms with ocean views, and each one has a kitchenette or a kitchen. The rooms are very reasonably priced, and the self-catering facilities are a great way to save money.
Top Excursions & Activities To Do On A Oregon Romantic Getaway
The number of experiences that you can have during your romantic getaway in Oregon is almost endless. From romantic walks along the Oregon coast to thrilling whitewater rafting along the Deschutes River. There truly is something for every couple to love.
Oregon is famous as one of the best states for food and wine. Couples flock here to sample the incredible local cuisine and taste the delicious wines that are made in the Willamette Valley.
Whether you're looking for an exciting adventure or simply just want to relax, Oregon has got you covered. So, let's take a look at some of the best activities and excursions that you can take part in during your getaway in Oregon.
Columbia River Gorge Cruise
Spend a romantic evening cruising along the Columbia River Gorge on a historic sternwheeler. You'll see landmarks like Beacon Rock, Multnomah Falls, and Bonneville Dam. Enjoy a dinner of fine local cuisine as you cruise into the sunset.
These cruises are only available from May through October, so be sure to take advantage of them if you're in the area during this time. What could be more romantic than a river cruise under the stars?
Oregon Caves National Monument Tour
The Oregon Caves National Monument needs to be seen to be believed. It lies within the Siskiyou Mountains and is known locally as the 'Marble Halls of Oregon'. The cave tours take you deep underground to view the inside of this natural wonder.
You'll visit a cavernous room 220 feet below the surface and receive a full tour of its impressive marble passageways. The tours last 90 minutes and are limited to 12 people. So, be sure to book your tickets nice and early.
Willamette Valley Character Winery Tour
This tour takes you to three different tasting rooms, where you sample some of the best wines from the region. You're driven from winery to winery, so you don't need to worry about driving yourself.
During the tour, you'll also have lunch at a local restaurant, and this is included in the price of your ticket. It's the perfect way to enjoy some of the finest local cuisine and most delicious wines that Oregon has to offer.
White Wolf Sanctuary in Newport
This activity gives you the opportunity to experience something that not many people will do during their lives. A visit to the White Wolf Sanctuary outside Newport includes presentations about wolves and then a guided tour of the sanctuary itself.
During the tour, you'll be able to witness wolves living in their habitat, and your guide will educate you about their habits. Don't be afraid to ask questions. The guides are more than willing to pass on their expert knowledge.
Sample Itinerary & Budget For Your Romantic Getaway In Oregon
As Oregon is so vast, the cost of a romantic getaway there can vary greatly. Some couples will spend a budget-friendly weekend in Portland, whilst others may spend a week skiing in Deschutes National Forest.
The accommodation that you stay in, and the type of room you choose, will also have a big effect on how big your budget needs to be. A luxurious suite in an upmarket hotel will always cost more than a simpler double room in a less expensive venue.
The summer months are when most people choose to visit Oregon. This means that room rates are at their highest during this period. If you visit during the summer, you'll need to have a bigger budget than if you visit at other times of the year.
Let's take a look at a sample budget for a four-night stay in Portland.
Four nights at the Evermore Guesthouse would come to around $792 if you were visiting in June. A moderately-priced meal in Portland is around $14 per person. So, if you ate lunch and dinner out each day, that would be a total of around $112.
The easiest way to get around Portland is to walk or cycle. You can also buy public transportation day passes for $5 per person.
Let's say you took part in two paid activities during your trip. The Haunted Underground Shanghai Tunnel tour costs $35 per person. The half-day tour of Columbia River Gorge from Portland costs $64 per person.
So, the full budget for this trip would be $1,142.
Below is a sample budget for a long weekend in Oregon:
| | |
| --- | --- |
| Activity | Price |
| Accommodation: | $789 (3 nights at Juniper Preserve) |
| Mode of travel: | $30 (public transportation day passes) |
| Food: | $84 (mid-range restaurants) |
| Willamette Valley Character Winery Tour: | $162 per person |
| White Wolf Sanctuary Tour: | $95 per person |
| Oregon Museum of Science & Industry: | $16 per person |
Frequently Asked Questions
How much does an Oregon romantic getaway cost on average?
On average, you can expect a romantic getaway to Oregon to cost around $1,142. However, this will vary greatly depending on multiple factors. If you visit during the high season, you will need a bigger budget than during the low season.
The area of Oregon that you choose to stay in will also have a big effect on your budget.
When is the best time to visit Oregon?
The best time to visit Oregon is during the summer. This is when you can make the most of all the natural beauty the state has to offer. Yet, if you're planning to ski, then you will need to visit during the winter months.
How long do people typically spend in Oregon on a romantic getaway?
The amount of time that people spend in Oregon during a getaway depends on the area they're visiting. Typically, couples who are visiting a city tend to spend less time on their trip than couples who are staying in the countryside.
What food is Oregon known for?
Oregon's cuisine is famous for featuring lots of fresh seafood, particularly salmon and shellfish. It also typically contains game such as elk, moose, and caribou. The Marionberry pie is now also recognized as Oregon's state pie!
Start Planning The Ideal Romantic Getaway
Couples simply can't get enough of Oregon, and it's not hard to see why. From the famous wineries of Willamette Valley to the gorgeous beaches of Newport, there's always a fresh experience to be had.
Thrill-seekers and those looking to unwind can all find what they're looking for in this great state. There truly is no end to the magic that Oregon provides.
Wherever you plan to go for your romantic getaway, be sure to check out our other Couples Travel guides. We'll give you all the handy tips and information you need to make sure that you have the perfect getaway with your partner.