Mauritius is a dream paradise and is one of the world's most popular honeymoon destinations. And it's not hard to see why – the tropical island is encircled by magnificent coral reefs and boasts beautiful white beaches lapped by crystal blue seas.
Mauritius is known for its natural beauty, top natural attractions including Île aux Cerfs, Black River Gorges National Park, adventures like hiking and paragliding, and exhilarating aquatic sports like scuba-diving and snorkeling.
Mauritius also has no shortage of luxurious resorts and hotels, and there are also many exciting things to do outside under the tropical sun. To help you plan your dream honeymoon to this island nation, we've compiled a list of Mauritius's top hotels and resorts, excursions, and more.
What Makes Mauritius Perfect For A Honeymoon
Luxury hotels in Mauritius are plentiful and include a wide range of services to suit different budgets. And with two distinct seasons, Mauritius has a year-round sub-tropical climate, making it an incredibly attractive holiday spot.
From November through April, clear skies and temperatures around 85°F characterize summer. Tropical storms and cyclones that continue for a few days are more common between January and March when the weather is "wetter."
Mauritius has lots of places to visit and activities too, including beaches, guided excursions, and vibrant nightlife. There are plenty of water sports to indulge in and plenty of places to try the national dish, Dholl puri. With no dangerous snakes or scorpions, it is also an ideal destination for hiking.
Best Honeymoon Resorts, Hotels, and Other Stays in Mauritius
Most hotels and resorts in Mauritius offer all-inclusive or half-board packages. Mauritius honeymoon packages, including flights to airport transfers and accommodations for breakfast and dinner every day, are usually your best choice. It's also a good idea to look out for value-added extras such as private dining tables and complimentary champagne.
Since Mauritius is a popular honeymoon destination, booking your trip six to eight months in advance would be best, especially during the peak tourist season. Most Mauritius hotels are located along beautiful beaches, but choosing which side of the main island you want to be on is essential.
The island's northwest is popular for its white sandy beaches and tourist attractions. In contrast, the island's south side is where newlyweds can find adventure and plenty of intimate, self-catered accommodations.
To make your honeymoon planning more manageable, we've assembled a list of Mauritius's top six honeymoon resorts and hotels.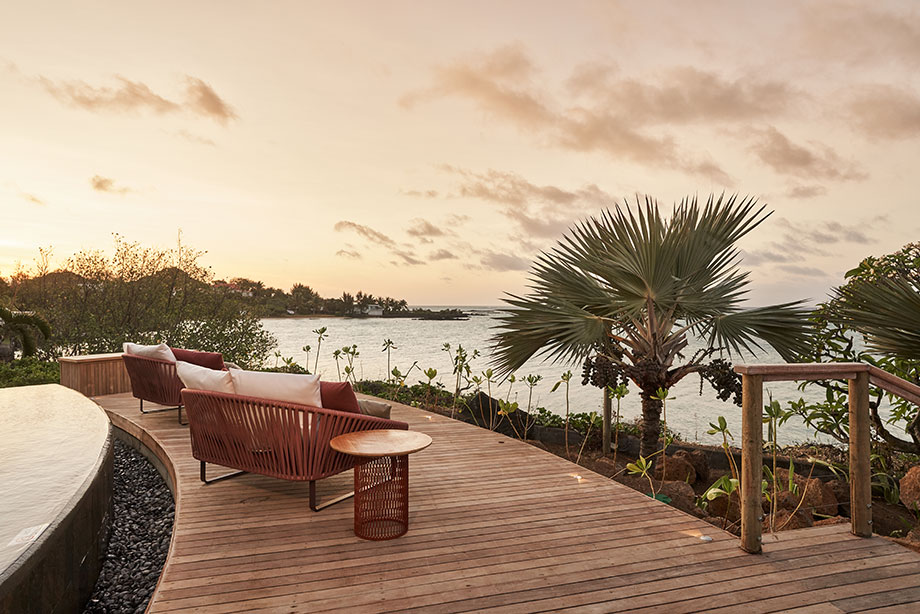 Price per Night: $220 to $474
Best For: All-inclusive, adults-only
Availability: Book in advance
Paradise Cove Boutique Hotel boasts an infinity pool and tropical garden on a private beach. The all-inclusive adults-only hotel is ideal for a honeymoon in the Indian Ocean, with stunning ocean views.
The hotel provides a You and Me honeymoon package for newlyweds, including a catamaran for two, a sunset cruise around the tropical island, outdoor spa treatments, and gift baskets.
Paradise Cove Boutique Hotel rooms include light wood flooring, serene white furniture, and a beautiful four-poster bed that creates a tranquil and cozy atmosphere. Spend your nights sipping wine on a private terrace overlooking the cove.
The four restaurants provide a wide range of cuisines, and the newlyweds can enjoy a romantic candlelit dinner for two in a stilted house nestled among the coconut groves.
Explore the tropical island on foot, by pedal boat, or kayak. Spa Cinq Mondes has a variety of massages and treatments to choose from after a busy day. The Grand Bay, a popular nightlife destination, is only a short drive away, and there is a 2.5-mile distance between the hotel and Cap Malheureux.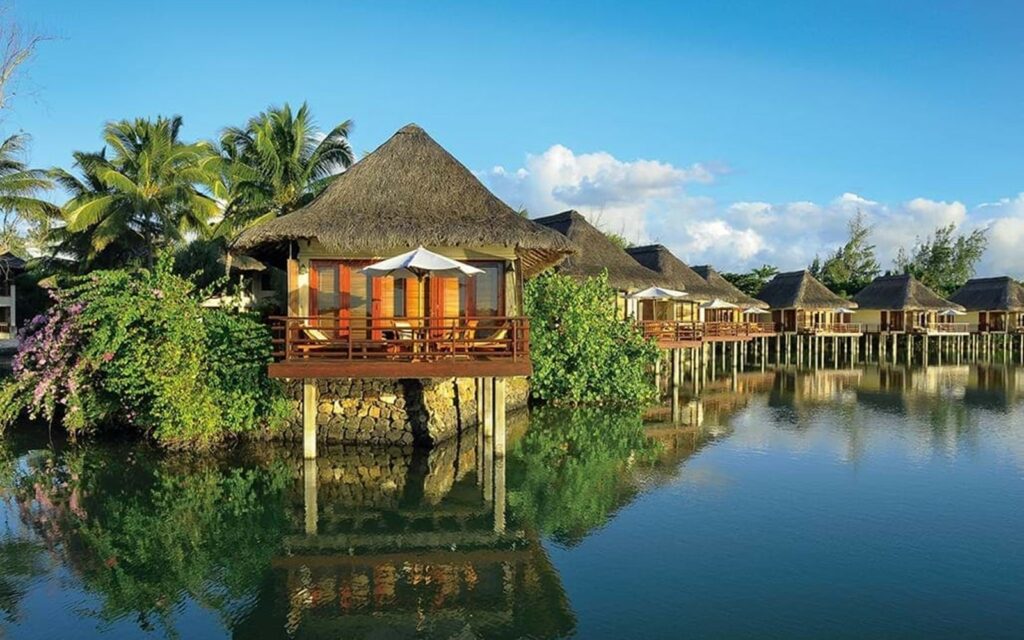 Price per Night: $354 to $1,081
Best For: A romantic retreat or a family vacation.
Availability: The honeymoon package requires a booking six months in advance
The luxury Constance Prince Maurice Hotel, an architectural marvel, is tucked away among lush tropical landscaping. The expansive grounds are peppered with several amenities, including a free-form pool, a magnificent spa, and a stunning floating restaurant.
It's easy to fall in love with Constance Prince Maurice because of its beachfront, lakeside, and palm-fringed apartments.The suites and villas are spacious and elegant and designed in earthy spice tones with colorful Mauritian fabrics and wide comfy mattresses covered in soft linens. One or more bathrooms have an outside, a private enclosed soaking tub, and a separate shower.
The luxury hotel has a lot to offer visitors. Water activities include sailing, kayaking, and waterskiing, and there is a beautiful beach with excellent service. The Constance Spa is a wonderful place to relax and unwind, and the chef's international food is a feast for the senses.
Constance Prince Maurice's location only minutes from the city center makes traveling around Mauritius Island a snap.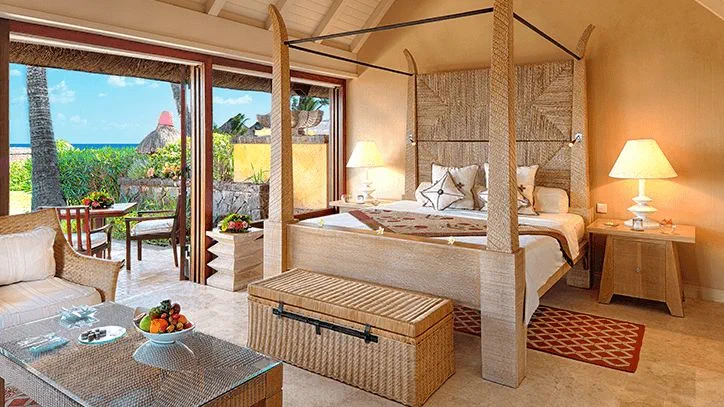 Price per Night: $560 to $909
Best For: All-inclusive
Availability: Easy to book
The Oberoi Beach Resort in Mauritius is located on Turtle Bay's soft, white sands, a natural marine park. Over twenty acres of lush, subtropical gardens, it provides spectacular sunsets and star-studded sky.
The villas at the Oberoi Beach Resort, Al Zorah, offer private, climate-controlled pools, while the standard rooms have a bath with a shower and a bidet. Bathrobes and slippers are given in each room.
You and your spouse will find authentic Creole and international food to tickle your tastebuds at these establishments. Water activities and bicycle and vehicle rentals are provided at this resort, which also offers a variety of other amenities. Golf and snorkeling are only two of the nearby options for guests' enjoyment.
The Al Zorah Golf Club is about a 2.5-mile drive from the hotel's location and about 3.1 miles from The Oberoi Beach Resort to Sharjah International Airport.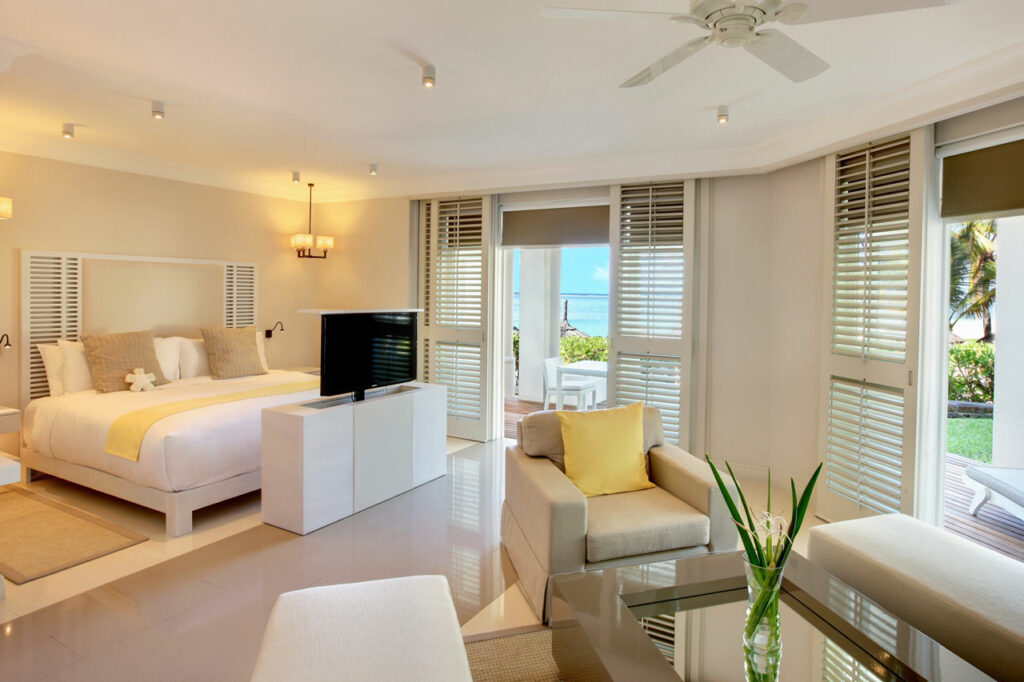 Price per Night: $132 to $493
Best For: All-inclusive, Adults only
Availability: Limited
Lux Belle Mare is an authentic representation of island life on the east coast. Luxurious accommodations in the heart of the Indian Ocean island of Mauritius, only steps from the crystal-clear waters of its own private lagoon.
Take advantage of your suite's peace and quiet and its own balcony overlooking the Indian Ocean. Honeymooners will appreciate the privacy and seclusion that the private villas provide. You get access to a private pool and a balcony separate from the hotel's other guests.
Enjoy your breakfast and romantic dinner at MIXE, and wind down your evening with a cocktail from K-BAR.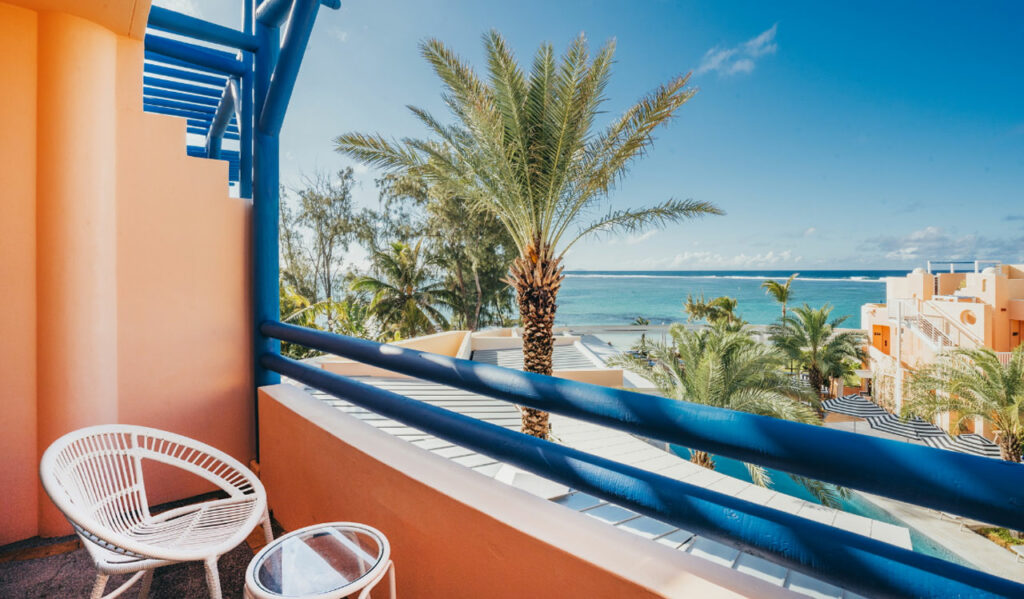 Price per Night: $98 to $298
Best For: All-Inclusive, Adult-only, good for romantic getaways
Availability: Easy to book
Located on the beautiful sands of Palmar's east coast, not too far from Belle Mare, lies the adult-only boutique hotel SALT of Palmar. The hotel has a restaurant and two bars on-site, and the beach is just a two-minute walk away.
The decor of each room is a mix of contemporary and regional influences. SALT of Palmar, an adult-only boutique hotel, features 59 rooms, all of which have views of the sea, garden, or pool. A king-sized, handcrafted bed is only one of the luxurious amenities in each room.
Many on-site pubs and eateries specialize in home-cooked fare. Enjoy a cup of coffee and a pastry at the SALT Bakery, then go to the rooftop bar for a night of drinks.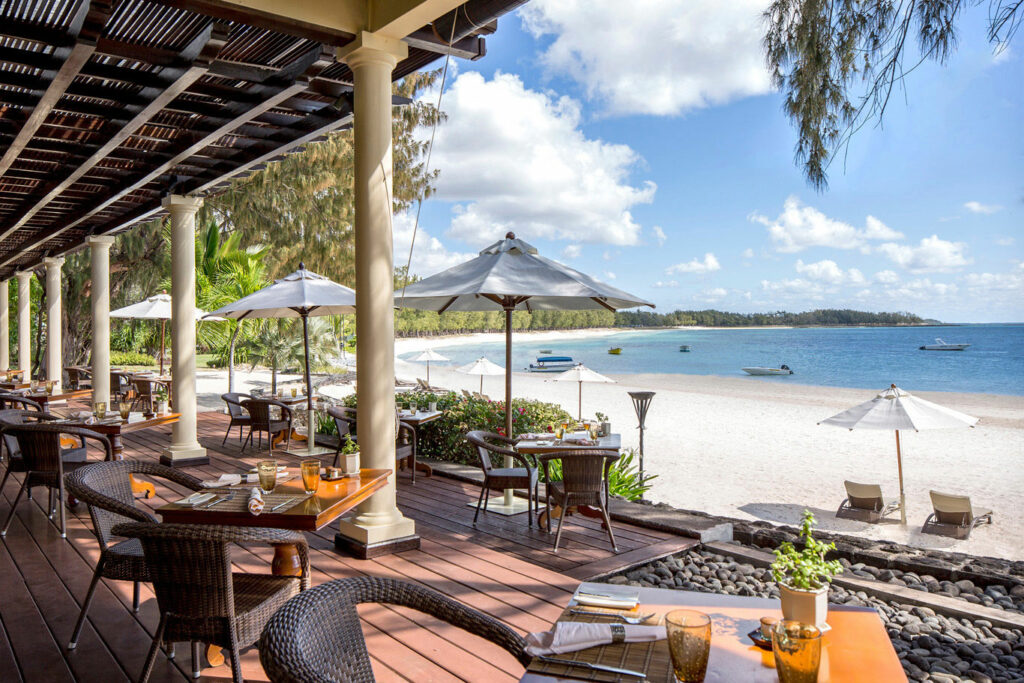 Price per Night: $198 to $582
Best For: All-inclusive
Availability: Limited
The Residence Mauritius is located on a stretch of sandy shores on the east coast close to Bell Mare beach. The luxurious hotel is surrounded by tropical gardens and palm trees and provides the ideal blend of nostalgic décor, superb service, and delicious food.
A tropical garden overlooks the lagoon from one of the ship's nine private rooms. They include private terraces with views of the Belle Mare beach and gorgeous tropical scenery, king-size or twin beds, and bathrooms with separate bathtubs and showers.
You may choose from three restaurants serving fantastic food in the all-inclusive package for breakfast or supper. The hotel's sports club has ping pong, darts, and a yoga area for guests to unwind between their busy days.
Best Areas To Stay in Mauritius
Even though Mauritius is a relatively tiny island (less than 30 miles wide and only 40 miles long!), the number of visitors it sees each year is substantial, and there are still many accommodation options. Plus, thanks to its compact size, getting around tends to be easy and quick!
In the west of Mauritius, you'll go to Flic and Flac, which is highly recommended if you love nightlife and a good party.
To the north of the island, you'll find Balaclava, a city for newlyweds who want to relax and enjoy their honeymoon in the sun. Why not book a one-hour photoshoot in paradise and capture your honeymoon on one of the world's most beautiful beaches?
Bell Mare Beach is south of the small island, an oasis of coconut trees and clear blue waters flanked by breathtaking views. Enjoy adventures, fine dining, and perfect weather.
Flic en Flac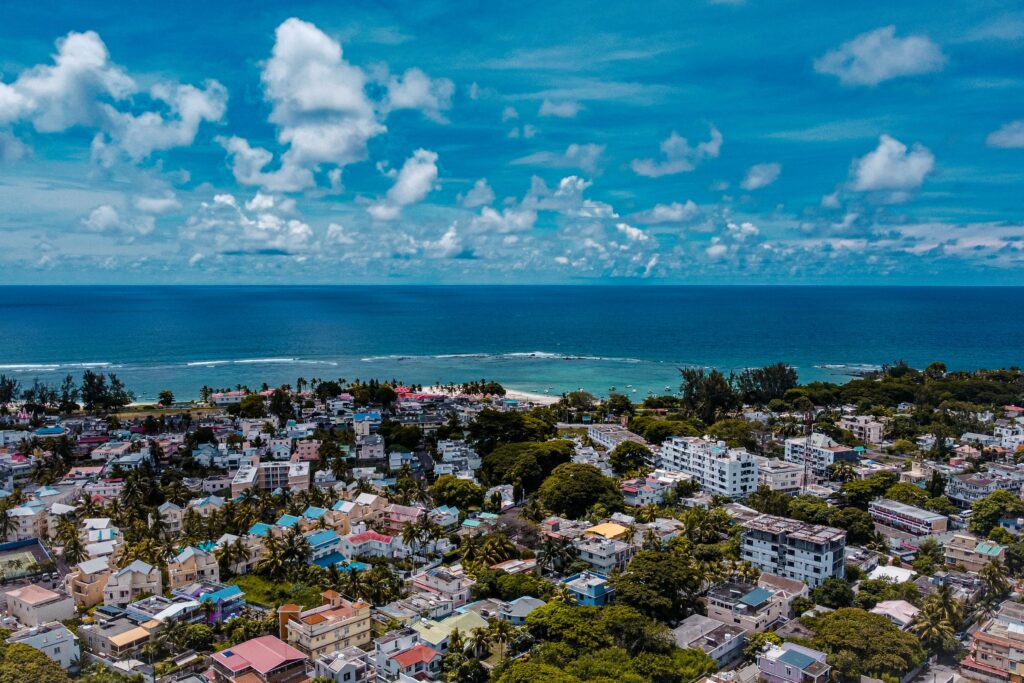 Located on the island's western coast, Flic en Flac boasts a turquoise lagoon with calm waters. Surfers flock to Tamarin and Le Morne beaches in Mauritius and throughout the globe because of the optimum swells and winds that these beaches provide. The beach is a terrific place to relax with your significant other, go swimming or snorkeling, or soak up some sun.
Flic en Flac nightlife, restaurants, shopping malls, and stores are all within easy walking distance of Sugar Reef. Self-catering apartments with fully-equipped kitchens, balconies, or rooftop terraces are available at the resort.
Balaclava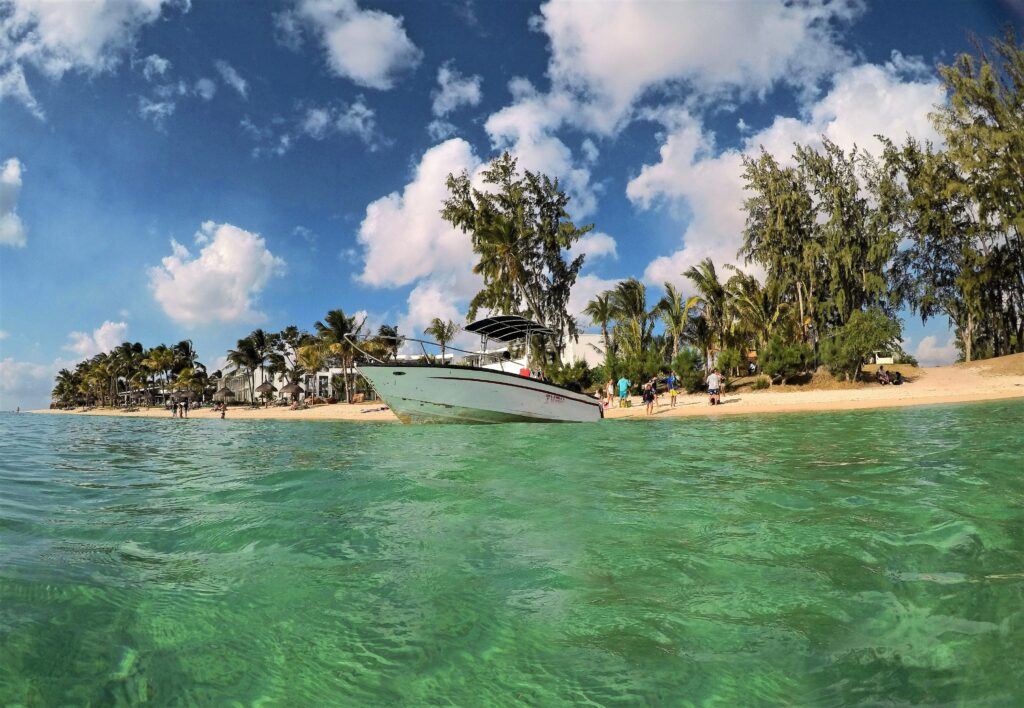 Balaclava is a small town tucked into a quiet cove in Turtle Bay. It is right next to the beautiful tourist town of Grand Baie. It's broadly accepted that Balaclava, Mauritius' capital, is the ideal location to stay. Most hotels in the city of Balaclava have private beaches, and you are spoiled for choice when spending a day on either Trou aux Biches, Pereybere, or Pointe aux Piments.
It's also close to Grand Baie, a tourist-only town famed for its wild nightlife, which includes restaurants, bars, and casinos open until dawn. There are several activities available in Balaclava. You can go paddle boarding, spend the day cruising the crystal-clear seas looking for dolphins or get a relaxing spa treatment at the Flower Spa.
Bell Mare Beach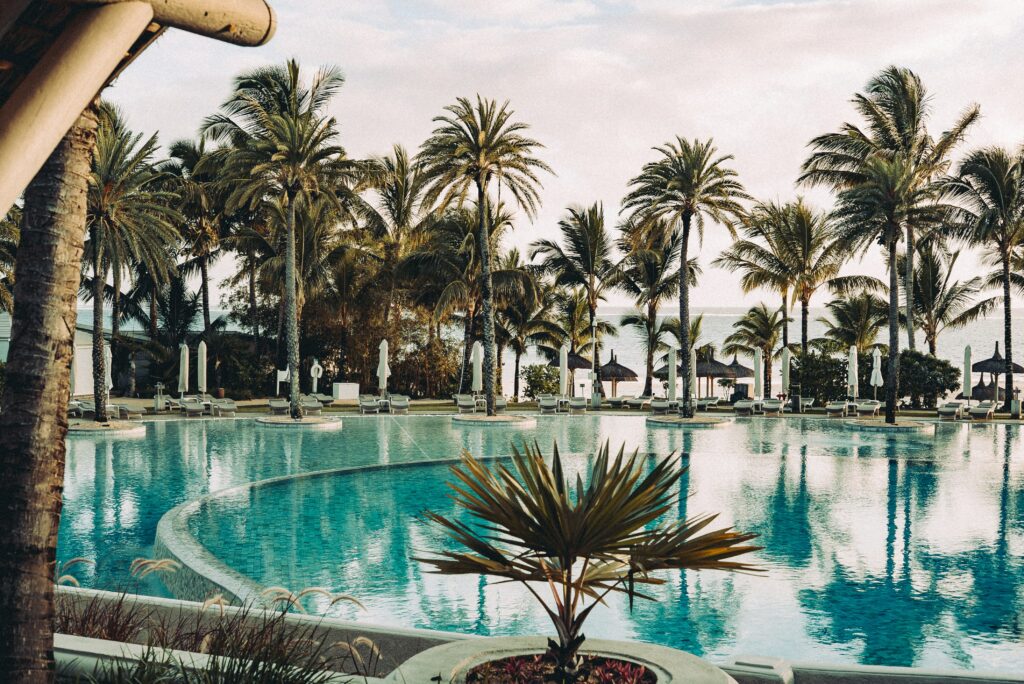 Considered one of Mauritius' best beaches, Bell Mare Beach has a lot more to offer. This stunning beach is located on the island's southwest coast and has a few five-star luxury honeymoon resorts to choose from, including the Lux* Belle Mare. Spend your days snorkelling, horse riding, or parasailing.
Make sure to include a day at Bell Mare Beach in your itinerary. Toward the end of the turquoise lagoon, the water transforms to turquoise crystal clear and finishes up on a clean white beach surrounded by lush green grassland covered by numerous trees and plants.
Top Excursions & Activities To Do On A Mauritius Honeymoon
When you visit Mauritius, luxury resorts and picturesque beaches are only two of the benefits of experiencing your romantic honeymoon. It's not hard to understand why Mauritius is a top choice for newlyweds. Beautiful sandy beaches, luxury resorts with inexpensive honeymoon packages, and fine dining from across the globe are just some of the amenities available.
Who is looking for a beach vacation that is both relaxing and exciting?
Love in the lap of luxury
After doing all the wedding planning, saying I do, you can find various luxury hotels and resorts in Mauritius that provide world-class amenities and first-class service. Indulge in couples massages, swim on private beaches, take a romantic helicopter tour of the island (from $269), and more.
Whether looking for a peaceful stroll on the beach or an adrenaline rush from a rushing waterfall, Mauritius is the ideal destination for a romantic honeymoon.
The Search for Adventure Is Never-Ending
What better way to conquer your worries than with your spouse? Mauritius is a mecca for doing adventurous things, offering everything from scuba diving, and kite surfing to skydiving ($359). Try your hand at high-adrenaline activities like jet skiing on the Indian Ocean or hiking in Mauritius's only national park, Black River Gorges National Park.
On the other hand, if you'd rather have a more relaxing time, why not enjoy a round of golf with your special someone? The island boasts a great choice of golf courses, both 9 and 18-hole, so you can pick one to suit your tastes, ability, and budget.
It's all about the taste
Mauritius is a seafood lover's paradise. Even if you're not a fan of shellfish, enjoy romantic dinners with the exotic fusion of Chinese, European, and Indian flavors in Mauritian cuisine. The street food stalls will surprise you with a vast range of delicious foods and beverages in Mauritius, even on the country's streets.
Capture your entire honeymoon photo ops
The time spent on one's honeymoon is one of life's most treasured experiences. You'll want to take many photos to remember all the wonderful and special moments, so why not book a photo session (($258,26)?
In Mauritius, you don't have to look for the ideal picture op in tropical gardens filled with exotic flowers or in the ocean with colorful marine life. Because the scenery in Mauritius is so spectacular, you can be sure that your honeymoon photos will be breathtaking.
Sample Itinerary & Budget For Your Honeymoon To Mauritius
Experiences that don't need a lot of thought or preparation might be some of the most rewarding.
Day 1: Take a romantic stroll on the beach. They say the best things in life are free; the first thing any couple should do upon arrival in Mauritius is to take a romantic stroll down the beach. Enjoy the sunshine and the breathtaking surroundings. There will be a brilliant blue sea on one side and a tropical paradise surrounded by lush vegetation on the other.
Day 2: Visit Le Morne Beach. Le Morne Beach, on the island's southwest coast, is a tropical getaway for adventurers looking for a change of scenery. One of Mauritius' best beaches, and a surfer's dream, can be found on the island's southernmost tip. The ideal times to visit Le Morne's beach are from 8 a.m. to 11 a.m. or from 1 p.m. to 5 p.m. Afterwards, grab a delicious seafood lunch at Restaurant The Beach or grab a coffee at Wapalapam.
Day 3: Take a romantic catamaran Cruise. Explore the Indian Ocean's crystal-clear waters on a full-day catamaran cruise beginning at $62 per person. You may charter the boat for the day, which will cost extra, or go on a trip with other couples. You may start your day with a quick breakfast aboard the boat before going for a swim or snorkeling in one of the lagoons. After spending a day island hopping, have late lunch on the boat before returning to the mainland.
Day 4: Tour South West Mauritius. While Mauritius is known for its stretches of white sandy beaches, it's also the place to find adventure at every turn. Plan a day hiking on the many trails of the Black River Gorges National Park. If you prefer to learn about the rich history and experience the culture, book a guided tour of South West Mauritius ($102,35).
Visit the Chamarel Waterfall, the Black River Gorges Waterfall, and the Grand Bassin. Taste Mauritius' local rum at the Rhumerie de Chamarel Distillery and have lunch before shopping at the Floreal craft workshops.
Day 5: Book a private Southwest day tour. Experience a private day tour ($133,44), explore the Hindu culture and visit the temples in Grand Bassin. No need to worry about transportation as you will get picked up and dropped off at your hotel. Take a walk along Trou aux Cerfs, a dormant volcano, before experiencing the breathtaking view of the popular 7-colored earth and Chamarel Falls.
Day 6: Visit the local markets.Some of the best shopping in Mauritius' bazaars and marketplaces include Grand Baie Bazaar, Port Louis, and Quatre Bornes. A specialty of Mauritius is the infused rum and the Phoenix beer. Napolitaine, two butter-fingered cookies filled with a jam filling, are a must-try if you have a sweet craving.
Get your hands on a variety of souvenirs from Mauritius on a shopping spree. The only thing to remember while buying souvenirs is to check with the local customs office to see whether any items are prohibited from entering your home country.
Frequently Asked Questions
How much does a Mauritius honeymoon cost?
The average cost of a seven-day honeymoon in Mauritius, including flights and accommodation, is roughly $4,800. These expenditures exclude major tourist attractions' meals, activities, and admission fees.
When is the best time to visit Mauritius?
The best time to visit Mauritius for a honeymoon is between October and December when temperatures are at their highest. However, Mauritius boasts a fantastic subtropical climate that delivers sun, warmth, and blue sky for most of the year, so beach weather is often ideal.
What is the best way to travel around Mauritius?
Traveling by car is the easiest and quickest way to get around Mauritius. Depending on the number of passengers, local tour providers organize excursions around the island and boat journeys to the islands surrounding Mauritius. You could also use a bus to get around the island, and taxis often provide day packages to explore other places as well.
Start Planning The Perfect Romantic Honeymoon Getaway
Mauritius is probably the place you have imagined for your honeymoon if you're picturing palm-fringed beaches, sun-kissed days, and starry nights. The island has long been a favorite destination for honeymooners looking for a romantic getaway with year-round sunshine, pristine beaches, crystal-clear seas, and luxurious accommodations.
Your honeymoon in Mauritius has officially begun when you get off the aircraft and are greeted with friendly grins and a "no worries" attitude. Don't worry about the bill after your stay since many hotels in Mauritius offer all-inclusive packages for honeymooners. After all, the experiences you will be making are going to be priceless anyways.
But a honeymoon in Mauritius is also ideal for honeymooners who want to do more than lie on the beach and soak up the sun. A trip to Mauritius is an excellent choice if you're looking for a romantic getaway with a healthy dose of adrenaline-pumping activities.