A honeymoon can take newlyweds to far-off destinations around the world, but Minnesota offers a romantic escape right within its borders.
Minnesota offers a wide range of honeymoon options for couples seeking variety. Whether it's the bustling urban appeal of the Twin Cities or the crystal clear lakes of the Northwest, this Midwestern gem has something to offer every type of traveler.
With this guide, you'll be able to easily curate the perfect honeymoon in Minnesota with our essential tips on where to stay, destinations to visit, and what to do in this exciting state.
Why Honeymoon in Minnesota?
Minnesota has plenty of recreational and traditional vacation opportunities, making it an excellent choice for your first vacation as a married couple.
Known as the "Land of 10,000 Lakes," Minnesota's natural beauty is one of its main draws. With sparkling lakes, whispering pine forests, and tumbling rivers, couples can find all the romance they need in the state.
These natural wonders offer endless opportunities for outdoor activities, from kayaking and canoeing on the lakes to hiking.
Minnesota's Twin Cities offer a range of options for couples who prefer city life. A soak in a hot tub at a luxury hotel or a decadent meal in a moody restaurant are two of countless things to do amongst the hustle and bustle.
The ease of travel to Minnesota is also a plus, with major airports in the Twin Cities, Duluth, and Rochester. And with a wide range of accommodation options, from luxury resorts to cozy cabins, Minnesota can cater to different budgets and preferences.
The Best Areas To Stay For A Honeymoon In Minnesota
Minnesota offers a wide range of options when it comes to choosing the perfect honeymoon destination.
From bustling city life to lakeside sanctuaries tucked into Minnesota's wilderness, here are the best areas to stay in Minnesota for your honeymoon.
The Twin Cities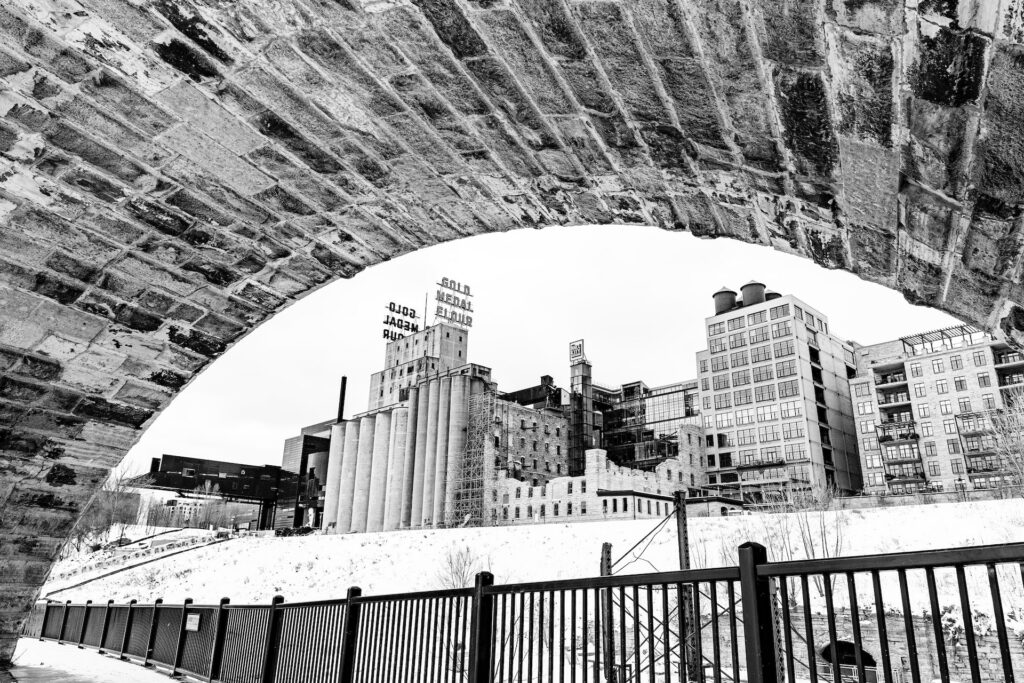 If you're looking to sweep your loved one off their feet in the city, then there's no better place to do it than in the Twin Cities of St. Paul and Minneapolis. Honeymooners will find a plethora of arts, culture, and scenic vistas.
As one-half of the famous Twin Cities, Saint Paul is Minnesota's capital. It is best known for its extensive stretch of the mighty Mississippi River. When you mix in some stunning nature, historic landmarks, and architecture, you get the magical city of Saint Paul.
The city is brimming with exciting attractions like the Science Museum and the oh-so-fancy Ordway Theater. It's also home to famous landmarks like the Cathedral of Saint Paul, Landmark Center, and Minnesota State Capitol. And let's not forget the museums – Saint Paul is a history, culture, and art lover's dream come true!
A trip to the Twin Cities is, of course, not complete without a visit to Saint Paul's neighbor, Minneapolis. This urban metropolis boasts a dramatic cityscape.
You and your sweetheart can explore an array of art museums, catch a show at Orpheum Theater, and taste delicacies at exotic restaurants. Enjoy an old-school picnic date while falling in love with the impressive landscape of the Minneapolis Sculpture Garden. And if you're an art-loving couple, then you can't miss the Minneapolis Institute of Art!
Stillwater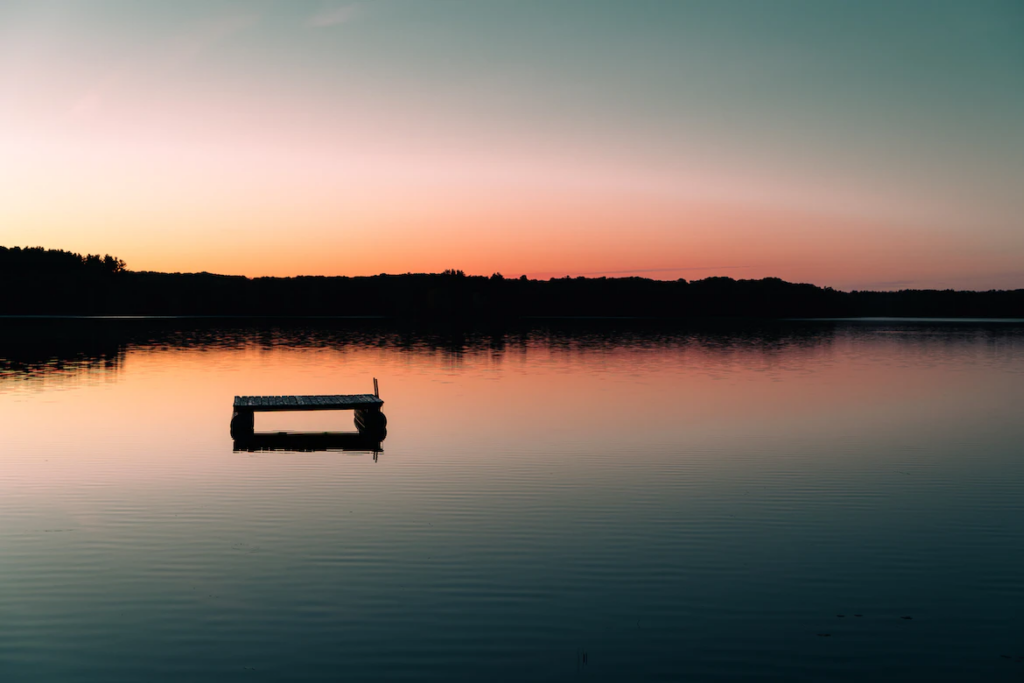 Located on the banks of the scenic St. Croix River, the small picturesque town of Stillwater provides the perfect backdrop for a romantic getaway.
A town that comes from humble beginnings, Stillwater boasts a rich history that couples will love exploring, particularly if history is your thing. It has several well-preserved buildings dating back to the 1800s and a wide selection of unique speciality shops and restaurants in the historic district.
Couples visiting Stillwater have an endless selection of loved-up things to do. Taking a private gondola cruise of the St. Croix River is perhaps the most romantic activity that newlyweds can do in Stillwater. Or better yet, a hot air balloon ride over the scenic river!
Duluth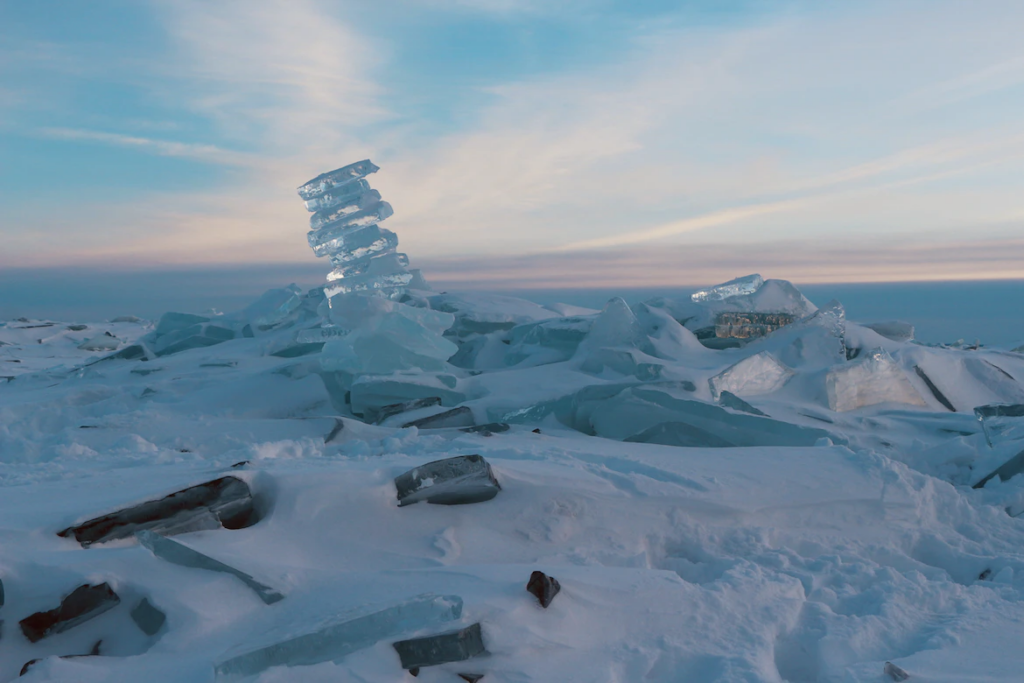 Located on the shorts of the serene and captivating Lake Superior, the port city of Duluth offers couples a mix of outdoor adventure and city life. If your idea of a romantic getaway is exploring fascinating attractions and dining with scenic views, Duluth is your destination.
Start your honeymoon in Duluth by discovering the waterfalls, cliffs, and beaches dotted along Lake Superior at the waterfront Canal Park. Walk hand in hand along the water and underneath the iconic Aerial Lift Bridge.
Nature lovers will thrive at Gooseberry Falls State Park. Situated on the North Shore of Lake Superior, couples can hike or kayak while taking in the scenic overlooks, including a spectacular four-level waterfall.
Best Minnesota Honeymoon Resorts, Hotels, and Romantic Inns
Minnesota offers a variety of romantic destinations for couples to relax and unwind after a day of exploring all the state has to offer. From the secluded lodges of Lake Shore to the luxurious resorts of Lake Superior, there's a cozy and comfortable retreat for every couple.
These honeymoon destinations have been carefully selected based on reviews and popularity, ensuring that you and your partner have a memorable and intimate experience.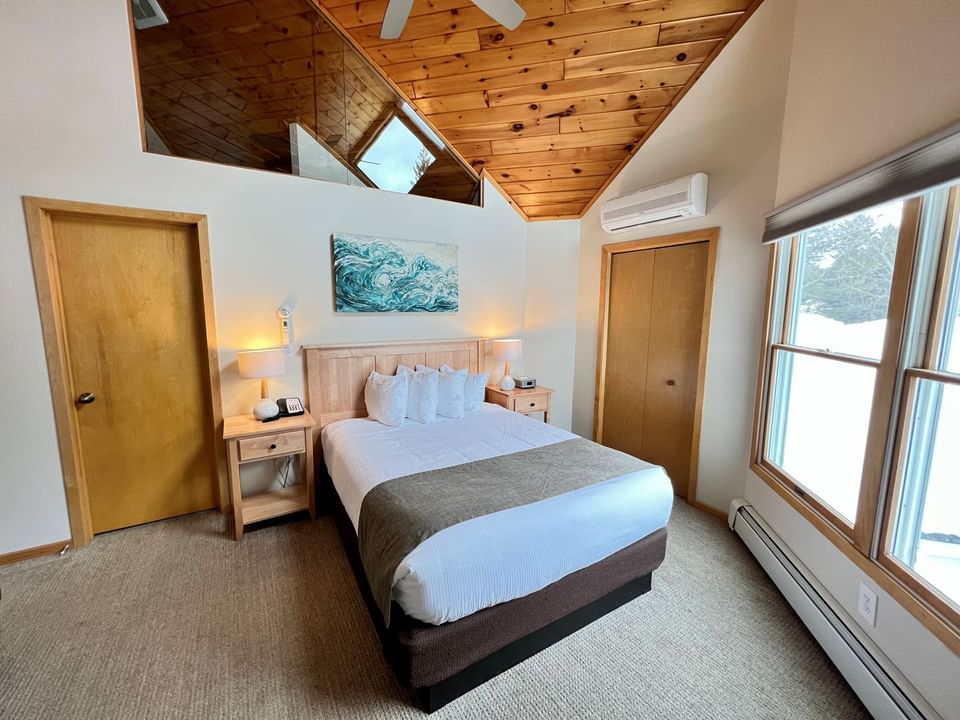 Price per Night: $120-$250
Best For: Younger & older couples, long stays, complimentary activities
Availability: Easy to book
Widely recognized as Minnesota's most romantic resort, Bluefin Bay provides the ideal backdrop for a romantic getaway in Minnesota. A luxury hotel nestled along the shores of Lake Superior, it's the perfect piece of honeymooner's paradise.
The minute you walk in, you'll get the impression that the resort was designed especially for newlyweds. Secluded lakeside suites with hot tubs and endless views of blue water set the tone for a weekend of romance.
The resort brings more surprises when you step outside. Hotel amenities include a signature outdoor heated pool, spa, saunas, lakeside hot tubs, and more. You'll also find plenty of complimentary guest activities, including kayaking and guided hikes.
Perfect for your "post-I do" getaway is the honeymoon package. This includes 3+ nights in any room style or the Bluefin Bay Grand Superior Master Suite. Upon arrival, you'll also be spoilt with rose petals scattered in your room, a complimentary bottle of bubbly, breakfast for two on two separate mornings, and dinner for two with breathtaking views.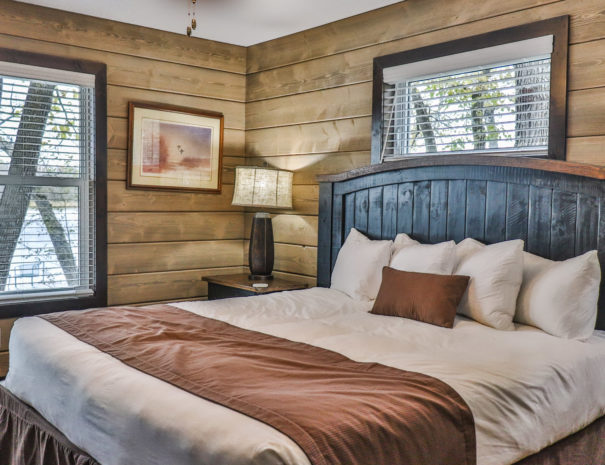 Price per Night: $300 and up
Best For: All-inclusive, older couples, short stays
Availability: Easy to book
Escape the hustle and bustle of everyday life and enjoy the natural beauty of the surrounding wilderness at Lost Lake Lodge. This quaint lodging stay offers guests quiet serenity and an all-inclusive experience for over 70 years.
Celebrate your honeymoon in this idyllic setting, surrounded by 80 acres of lush forests, tranquil lakes, and abundant wildlife. The resort is situated on the Gull Lake Chain and Lost Lake, providing the perfect oasis for couples who value natural beauty, seclusion, and fine dining.
The luxurious cabins and cottages welcome you with plush mattresses, wood-burning fireplaces, and soak-worthy tubs. You'll be provided with everything you need for a relaxing getaway.
Lost Lake Lodge also boasts an impressive list of complimentary activities. You and your spouse can rent kayaks and paddle boats to explore Lost Lake. Or head out on one of the lodge's private hiking trails before a dip in the private beach.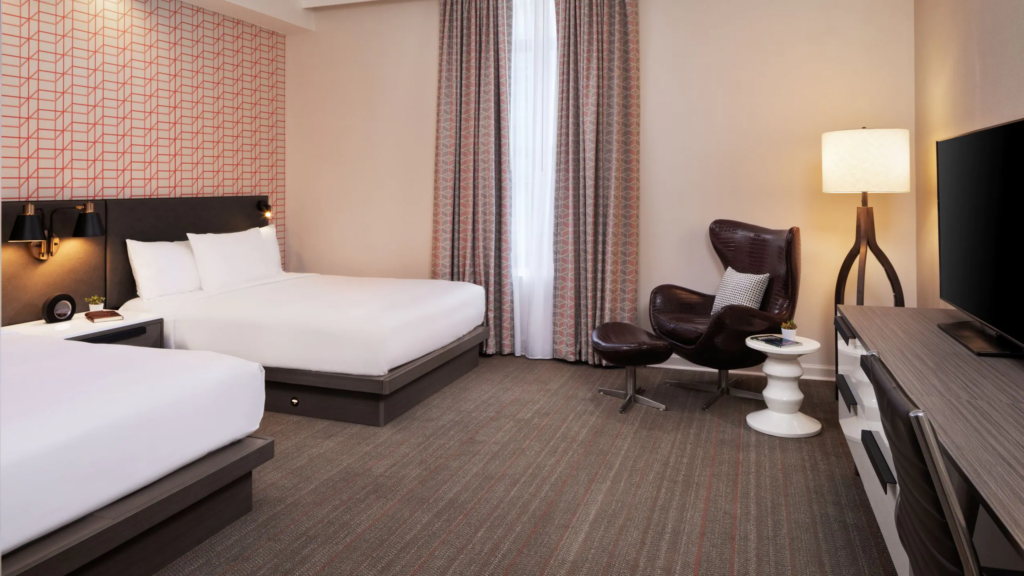 Price per Night: $160-$340
Best For: Younger couples, short stays, city exploring,
Availability: Easy to book
Formerly the Grand Hotel Minneapolis and now a Hyatt Centric hotel, this upscale property is the perfect honeymoon spot for couples who can't get enough of city life. Located in the heart of downtown Minneapolis, Hyatt Centric is your golden ticket to the City of Lakes.
The hotel's 154 modern rooms and suites feature thoughtfully designed amenities and elevated accents that encourage relaxation. Couples can opt for a cozy corner room or upgrade to a Grand Suite with a spacious sitting area.
This AAA Four-Diamond hotel promises luxury and leisure on your honeymoon. Surrounded by the thriving culture of Minneapolis, you and your sweetheart will only be steps away from upscale dining, exquisite shopping, and attractions galore.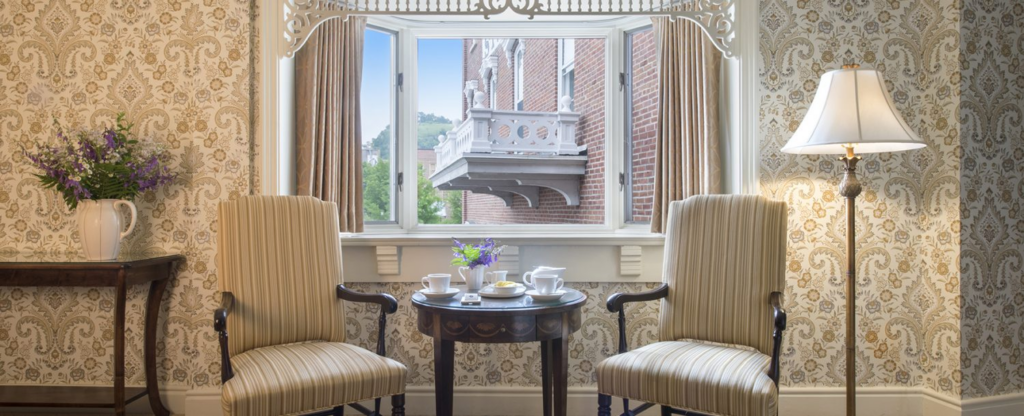 Price per Night: $200-$430
Best For: Younger & older couples, short stays, packages
Availability: Limited
A luxury hotel nestled amid the iconic Mississippi River and majestic bluffs, the St. James Hotel offers honeymooners a historic riverside experience. The hotel is located in the adored town of Red Wing, where romance and warm hospitality thrive.
First built in 1875, the St. James Hotel holds true to its 19th-century charm while still having all the amenities needed for a comfortable stay. Due to the hotel's historic nature, the 67 Victorian guestrooms are available in a range of styles and sizes. Whether you seek a classy private suite or a cozy, charming river view – it's all right here!
The St. James Hotel is also home to renowned dining establishments, a pampering spa, and an intimate lounge for socializing. But if you'd like to see more, you'll find it all just beyond the steps of the St. James Hotel.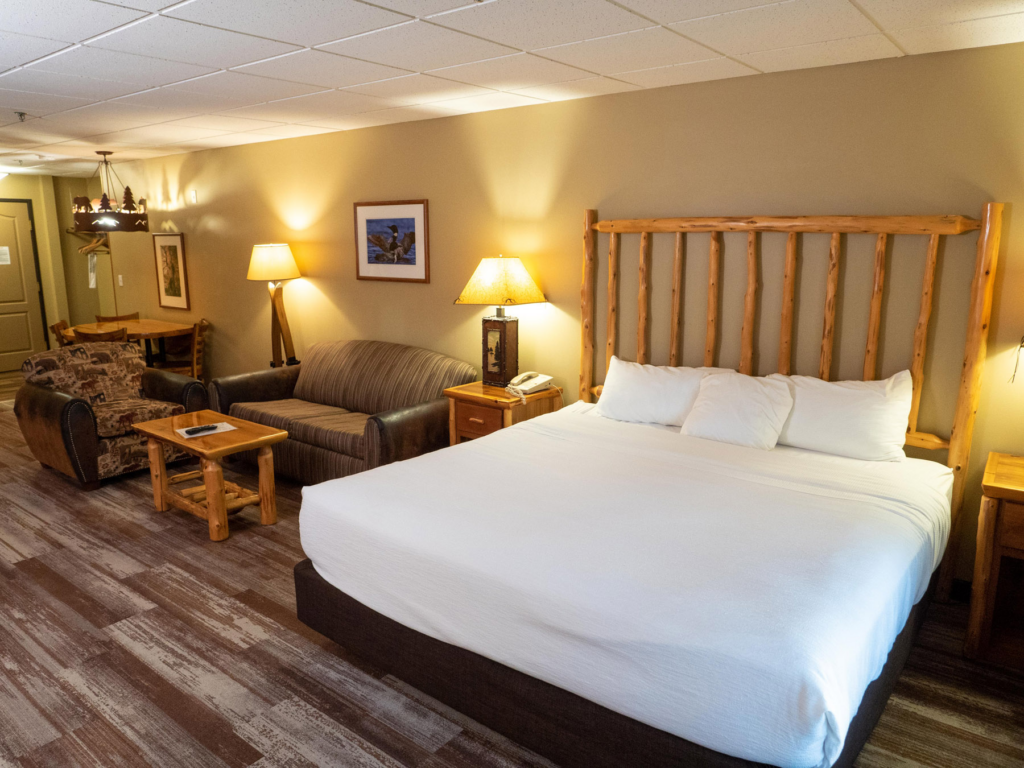 Price per Night: $140-$200
Best For: Younger & older couples, long stays, outdoor exploring
Availability: Easy to book
Immerse yourself in the lush greenery, mountains, and lakes of Northern Minnesota at Grand Ely Lodge. The relaxed ambiance of nature and the comfort of modern amenities are sure to incite romance at this wilderness escape.
With every room and suite at Grand Ely Lodge, you'll find cozy and comfortable beds, rustic log furnishings, and thoughtful amenities. The Deluxe King Whirpool Room is perfect for couples which includes the additional feature of an in-room spa bath.
As a year-round destination, the Grand Ely Lodge offers endless experiences for adventure. This accommodation perhaps shines best during the winter. Couples wanting to enjoy a winter honeymoon in Minnesota can do everything from cross-country skiing and snowmobiling to ice fishing and snowshoeing.
Summer at the Grand Ely Lodge brings stunning scenery and days filled with water-based activities, including kayaking, boating, and swimming.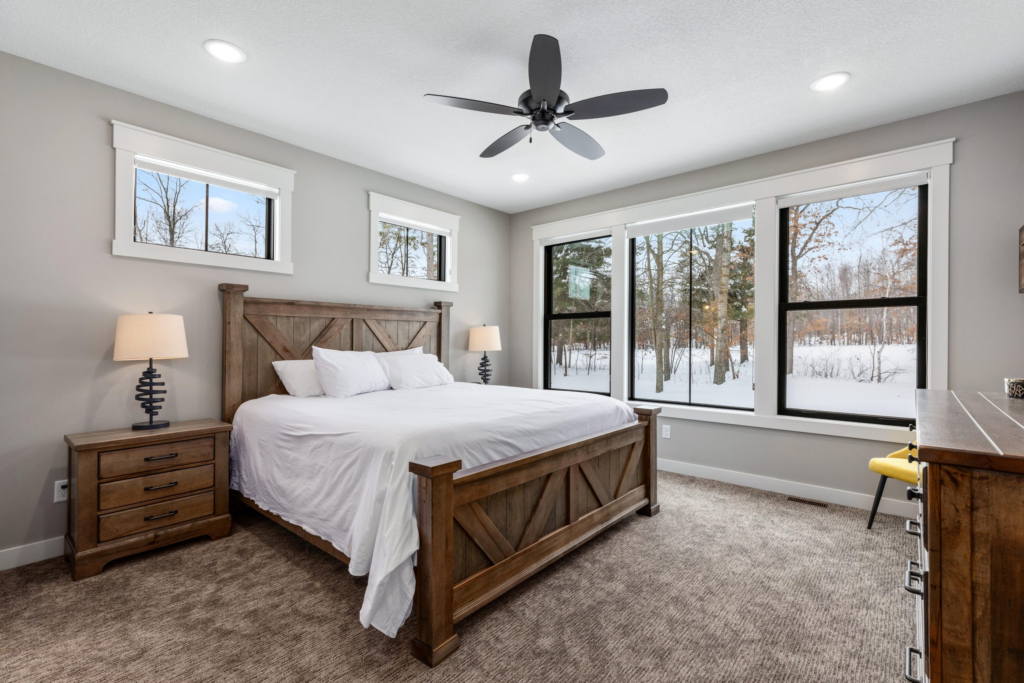 Price per Night: $100 and up
Best For: Younger couples & older couples, long stays, outdoor adventures, packages
Availability: Easy to book
All signs point to Cragun's Resort on Gull Lake for a romantically charged getaway in Minnesota. This beachside resort in Brainerd sets the scene for the perfect honeymoon with cozy accommodations, lush woodlands, and sandy beaches.
Lodging options are plentiful and diverse at Cragun's Resort, from Bayview villas and beach cabins to shoreline suites and poolside rooms. Any room you choose is sure to incite romance, thanks to the comfortable feel, stunning views, and modern amenities.
Aside from the various activities offered, Cragun's Resort also provides numerous inclusive packages that can help you create the perfect romantic getaway.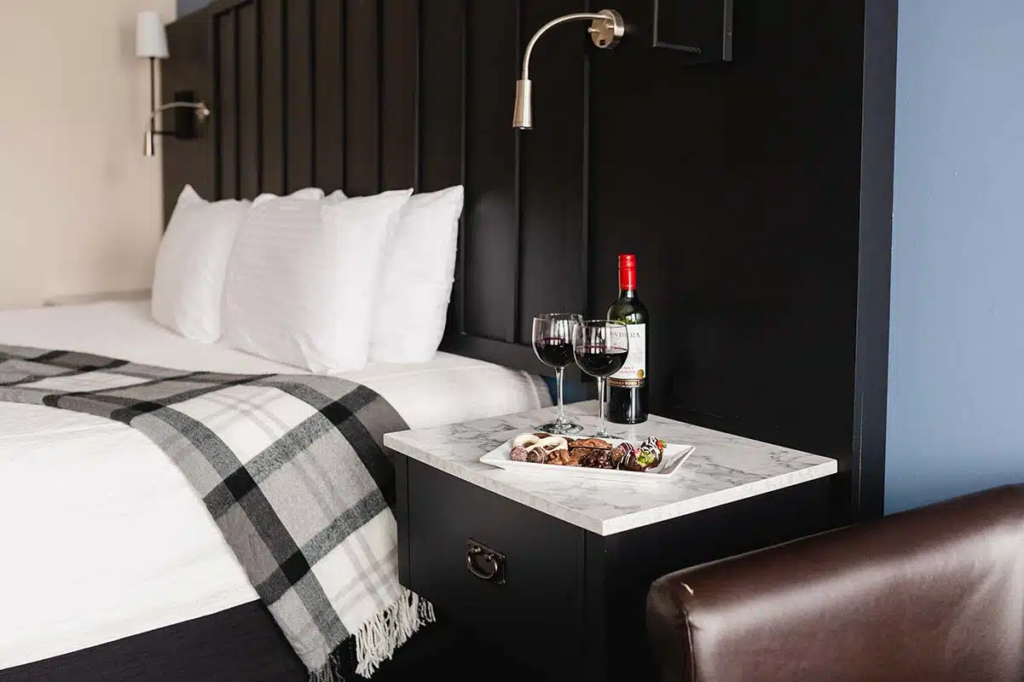 Price per Night: $150-$380
Best For: Younger & older couples, long stays, packages
Availability: Easy to book
Water Street Inn offers honeymooners the perfect destination for a romantic getaway in the charming town of Stillwater. As the only waterfront hotel in the area, guests are treated to breathtaking views of Lake Charlevoix and easy access to various water activities.
The hotel offers all-suite condominiums, each individually decorated and equipped with modern amenities. A Vault Suite with a double whirlpool, fireplace, and stunning river views is perfect for newlyweds. Or the King Balcony Riverview, where you can enjoy panoramic views of the scenic St. Croix from your very own private balcony.
Honeymooners can enhance their stay at the Water Street Inn with one of the hotel's romance packages. From a dozen red roses and chocolate indulgences to a wine and cheese basket, any of these packages is a sure way to turn up the romance.
Top Excursions & Activities To Do On A Minnesota Honeymoon
Whether you're looking for outdoor adventure, cultural experiences, or simply a chance to relax and unwind, you'll find it all in Minnesota.
Here are some of our top picks you and your loved one can enjoy on a Minnesota honeymoon.
1. Experience the magic of Minnesota with a horse-drawn trolley ride
What's more magical than a horse-drawn carriage ride?
The Hitching Company offers one of the best horse-drawn carriage tours in Minnesota, with two tours to choose from. The Mississippi River Grand Carriage Tour is the most popular.
On this tour, you and your sweetheart will be carted across the Stone Arch Bridge, where you'll take in breathtaking views of the Mississippi River and Minneapolis. You'll also see some of the city's most historic sights, such as St. Anthony Main, Nicollet Island, and more!
2. Wander through the sculpture gardens at the Walker Art Center
See the most beautiful sculptures in all of Minnesota as you and your partner walk hand-in-hand in the Minneapolis Sculpture Garden.
The garden is home to over 40 sculptures from world-renowned artists, set among lush greenery and tranquil ponds. The serene setting provides a perfect backdrop for a romantic stroll and allows for a unique and intimate experience with the art.
The Minneapolis Sculpture Garden is a must-see for honeymooners who appreciate art and culture. Admission is free, and the Walker Art Center is open from 6 am to 12 midnight every day.
3. Explore the natural beauty of Superior National Forest
Home to some of the most scenic and enchanting places in the US, Superior National Forest is one of the many pride and joys of Minnesota. Exploring its natural beauty is a must for couples who love the outdoors.
The forest offers a diverse range of activities, from hiking and horseback riding to fishing and canoeing. With over 2,000 lakes and streams within the forest, you'll never run out of things to do and see in Superior National Forest.
4. Take a romantic gondola cruise on St. Croix River
Nothing is quite as romantic as sharing a private sunset cruise with your sweetheart. Gondola Romantica offers a unique and intimate way to experience the St. Croix River with a private gondola cruise.
The "Romancing the St. Croix" Cruise is designed specifically for couples. This 45-minute cruise costs $99.95 for a party of 2 and takes you for a dreamy ride along the river.
You're also encouraged to bring your own picnic and beverage to enjoy while drifting down the river. When the night turns cool, you'll be provided with down comforters for snuggling.
5. Celebrate your newlywed status with a romantic rooftop date
A romantic rooftop dinner is a great way to mark the start of your married life together. One of the best spots to do this is at RH Rooftop Restaurant in Minneapolis.
A roof skylight, twinkling chandeliers, and a charming dining room set the scene for romantic dinners. The restaurant offers a sophisticated atmosphere and delicious food, with a menu that features a variety of delectable entrées, sides, and wines.
Sample Itinerary & Budget For Your Honeymoon To Minnesota
After the wedding planning stress, it can be overwhelming to plan a honeymoon. So, we'll help you simplify the process and make your honeymoon in Minnesota stress-free.
Here's a rough estimate of expenses you can expect during a 7-day honeymoon in Minnesota:
Accommodation – ≈ $500 (budget-friendly hotel) – ≈ $1,500 (luxury resort)
Flights – upwards of $50 (from another state in the US)
Food & drink – $200-$600
Spa treatment – upwards of $60
Romantic gondola cruise – $99.95 for a party of 2
Parks & historic sites – Most of Minnesota's parks and attractions have free admission, including the Minneapolis Sculpture Garden, the Cathedral of Saint Paul, and Minnehaha Park.
Victorian Getaway at St. James Hotel – ≈ $300
If you're looking to make the most of your honeymoon exploring Minnesota, here's a 7-day road trip itinerary you can take inspiration from:
Day 1 – Arrive at Minneapolis–Saint Paul International Airport and check into your hotel. If you've landed before noon, consider exploring the city or indulging in a pampering spa treatment. As the sun dips, freshen up for a romantic wine and dine at a downtown Minneapolis restaurant.
Day 2 – Explore local attractions in the Twin Cities. Start in Saint Paul and visit famous landmarks like the Cathedral of Saint Paul and the Science Museum. Then head next door to Minneapolis and enjoy a romantic stroll and old-school picnic date at the Minneapolis Sculpture Garden.
Day 3 – Take a 30-minute drive from Minneapolis to Stillwater and spend two nights at Water Street Inn. Spend the day hiking one of Stillwater's many trails or browsing through the wide selection of specialty shops. Finish the day with a romantic gondola cruise and picnic on the St. Croix River with Gondola Romantica.
Day 4 – Spend your second day in Stillwater with an outdoor adventure before heading to a spa for a couples treatment. Nighttime calls for live music in downtown Stillwater, where you can listen to live music at one of the 14 music venues.
Day 5 – Head south to Red Wing (an hour away). Check into St. James Hotel with the Victorian Getaway Package, which includes an overnight stay, dinner & breakfast for two, and drink vouchers. Spend the day enjoying Red Wing's historic sites and outstanding cultural activities.
Day 6 – Head back to city life in Minneapolis and see the most beautiful waterfalls at Minnehaha Park. Spend the day exploring the park before enjoying a farewell dinner at a local restaurant in Minneapolis.
Day 7- Finish your Minnesota honeymoon with a slow morning as you pack and enjoy breakfast at your hotel. Return home with unforgettable memories from your Minnesota honeymoon!
Frequently Asked Questions
How much does a Minnesota honeymoon cost?
The cost of a Minnesota honeymoon can vary greatly depending on factors such as the time of year, the type of accommodations, and the activities planned. A basic honeymoon can start around $1,000, while a more luxurious honeymoon with high-end accommodations and activities can cost upwards of $3,000 or more.
When is the best time to visit Minnesota?
Minnesota enjoys excitement year-round, but June to August are the most popular times to visit Minnesota. During this time, the weather is warm, but prices are high.
The best time for a honeymoon in Minnesota will also depend on what activities you're interested in. Summer is a great time for outdoor activities such as hiking, camping, and boating, while winter is a great time for skiing and snowmobiling.
What is the best way to travel around Minnesota?
The best way to travel around Minnesota depends on your specific destination and the activities you plan to do. Exploring by car is the most convenient. An Amtrak passenger train service that crosses the state from the southeast corner to the northwest is available. Light rail and bus services are available in the Twin Cities too.
Start Planning The Perfect Romantic Honeymoon Getaway
A honeymoon is a once-in-a-lifetime opportunity to bond with your spouse and create memories that will last a lifetime. Minnesota is sure to give you just that!
The Land of 10,000 Lakes is nothing short of spectacular, giving your honeymoon a backdrop of beautiful lakes, charming towns, and exciting cities.
So why what? Start planning your dream Minnesota honeymoon with our Couples Travel resources!