Nashville, known as Music City, is the beating heart of Tennessee. It's a paradise for any couple that loves music, culture, and amazing cuisine. A romantic getaway to Nashville means thrilling nights in Downtown bars and concerts under the stars in Centennial Park.
In this guide, we'll take you through all the best places to visit during your romantic trip to Nashville. We'll also tell you about the finest hotels the city has to offer and give you some tips about budgeting. So, take it all in, and start planning your couples' vacation in Music City!
What Makes Nashville Perfect For A Romantic Getaway?
Music City might not be the first place you think of when planning a romantic getaway. However, Nashville is a vibrant city with a diverse range of experiences waiting to be explored.
From the lively music venues of Downtown to the sprawling parks of the West End, it's a place where any couple can find something to love. Nashville is ideal for romantic long weekends but you can easily fill up a week with things to do.
Nashville can be a pretty expensive city to visit but if you work out a budget, you can still enjoy all it has to offer. Many of the main attractions are within walking distance of each other. Still, if you want to see the wider city, it's best to rent a car.
Most Romantic Getaways In Nashville, TN
Nashville is known as Music City because it's regarded as the home of country music. So, any visit to the city is likely to be centered around its musical offerings. Still, the different neighborhoods of Nashville have plenty more to offer than just music.
Midtown, Music Valley, and Downtown Nashville are the places to get your country music fix. These are the areas where you'll find the most famous music venues in the city, such as the Ryman Auditorium.
However, in the West End, you'll find an amazing park where you can escape the crowds. In The Gulch, you can experience local cuisine and spend time in the city's best museums. A romantic weekend in Nashville doesn't just have to be about music.
Downtown
Downtown Nashville is the center of the city. It features many of the best bars, music venues, restaurants, and museums. During the day, you can visit its many historical landmarks and at night, you can soak up its vibrant music scene.
The world-famous Ryman Auditorium is in Downtown Nashville, so be sure to spend a romantic evening taking in a show there. You can also check out the Country Music Hall of Fame and the Johnny Cash Museum.
At night, the place to be is Broadway. It's home to more than 30 bars which mostly don't have a cover charge. This means you and your partner can get in for free and dance the night away.
Best accommodations in Downtown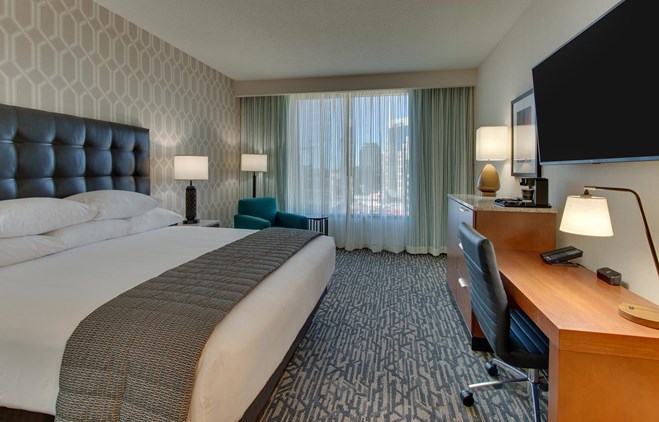 The Drury Plaza Hotel is conveniently located in the heart of Downtown Nashville. It has a choice of standard double rooms and luxurious suites. Breakfast is complimentary and there's an on-site fitness center.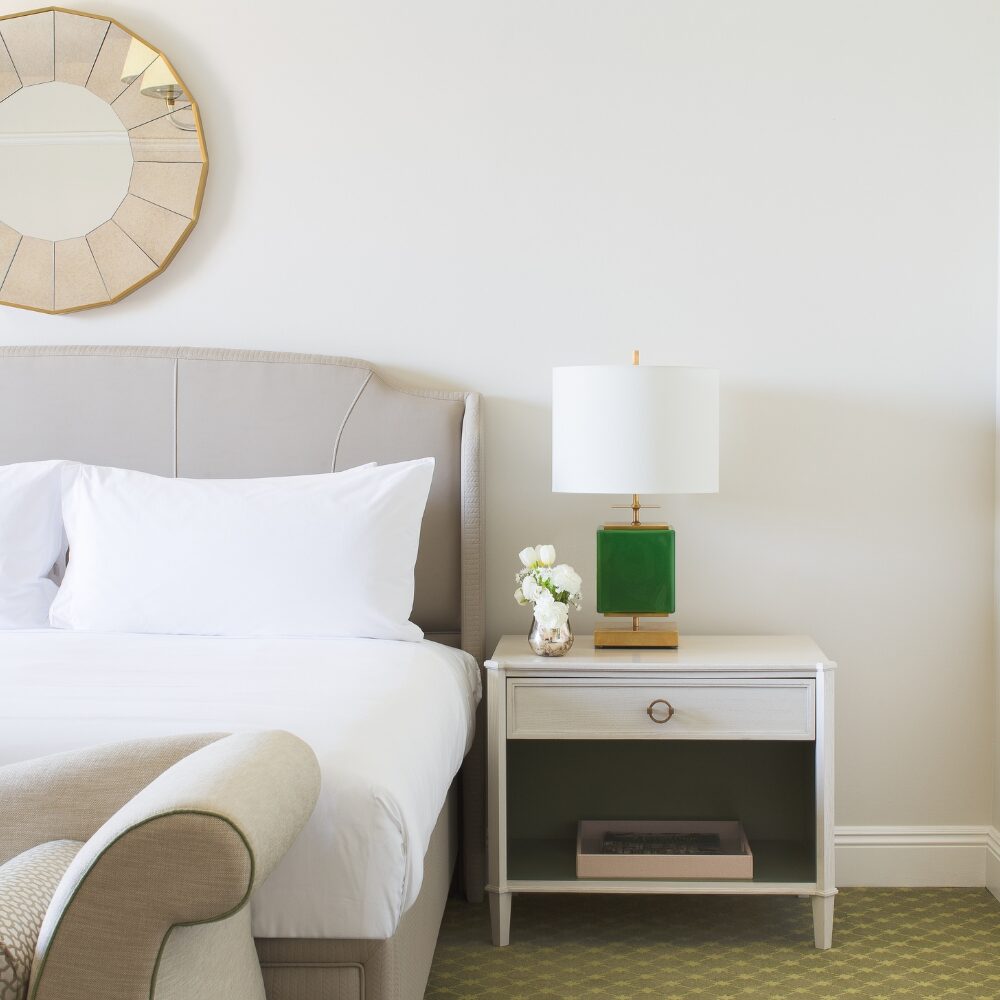 The Hermitage is the oldest hotel in downtown Nashville, and one of the most romantic hotels in the city. It has double rooms and suites with stunning city views.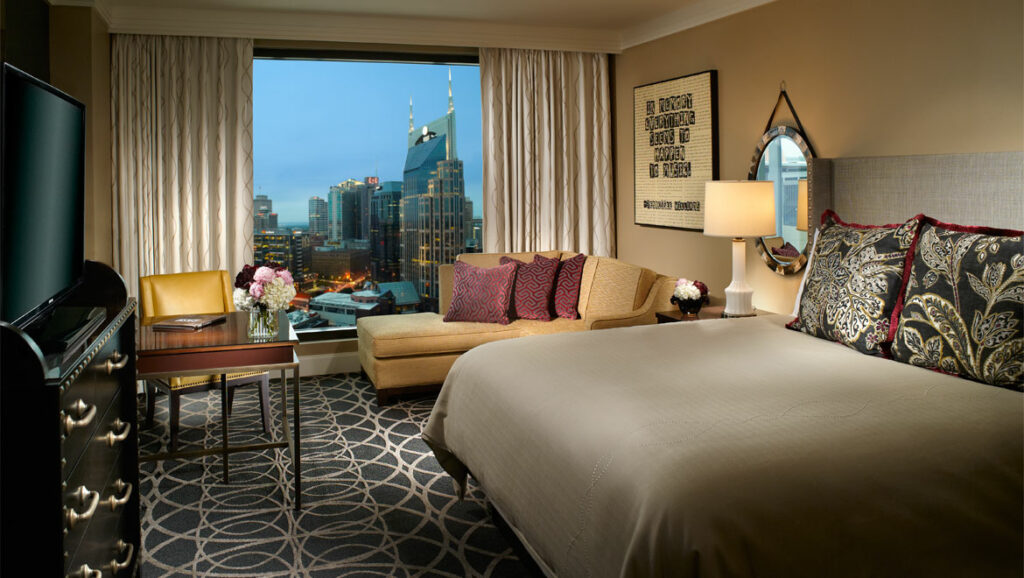 The Omni Nashville Hotel is attached to the Country Music Hall of Fame. Its opulent suites have floor-to-ceiling windows and 4-poster beds. There are 3 restaurants on-site and there's even a rooftop pool.
Midtown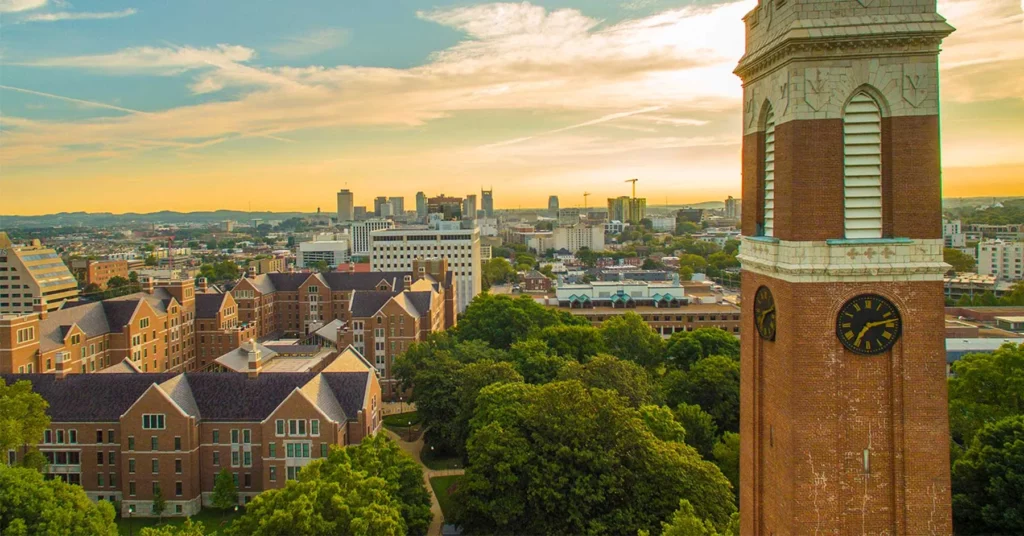 Just to the west of Downtown Nashville lies Midtown. It's a vibrant area that tends to be less crowded than Downtown. Like Downtown, the main draw to the area is its many bars and music venues. However, the music is usually more varied here and there's less of a focus on the country genre.
It's home to Music Row which is the place where Nashville's music scene was born. It's well worth a visit just to say that you've seen it.
Hopsmith Tavern is a great Midtown bar that has 24 craft beers on tap. It's a good place to start the night before heading out for some music. The Midtown Cafe is the perfect place to sample some of Nashville's famous Southern cuisine.
Best accommodations in Midtown
Graduate Nashville is a quirky boutique hotel in the heart of Midtown. It has a selection of charming guest rooms and suites. There's a rooftop bar and even an animatronic karaoke bar.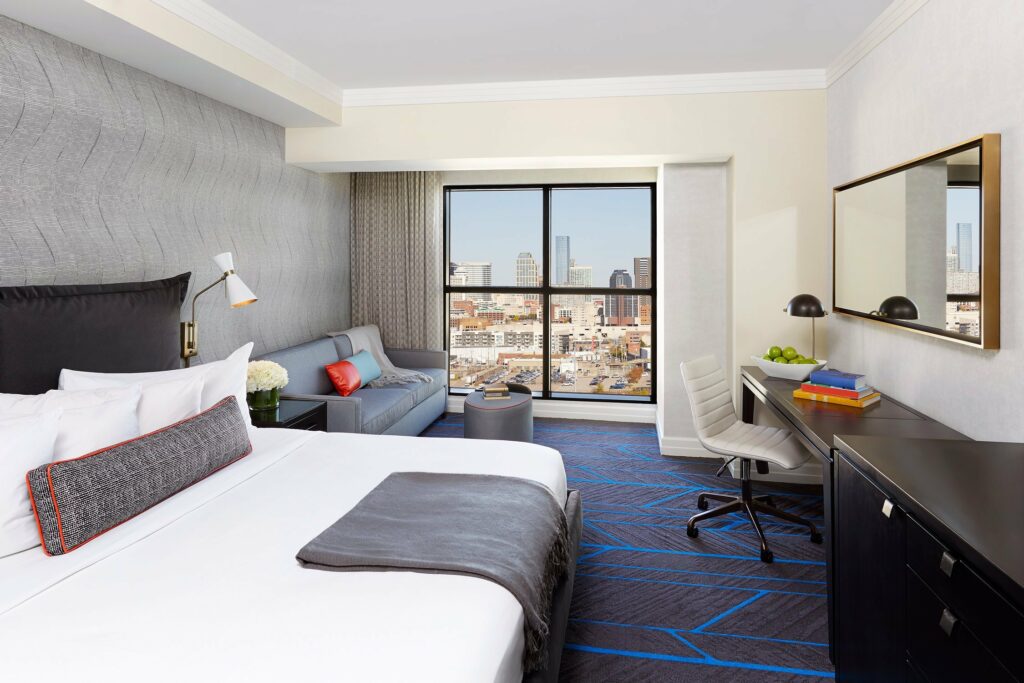 Hutton Hotel is situated just a few steps away from Music Row. This luxury hotel features city-view suites, a fitness center, and an on-site bar and lounge.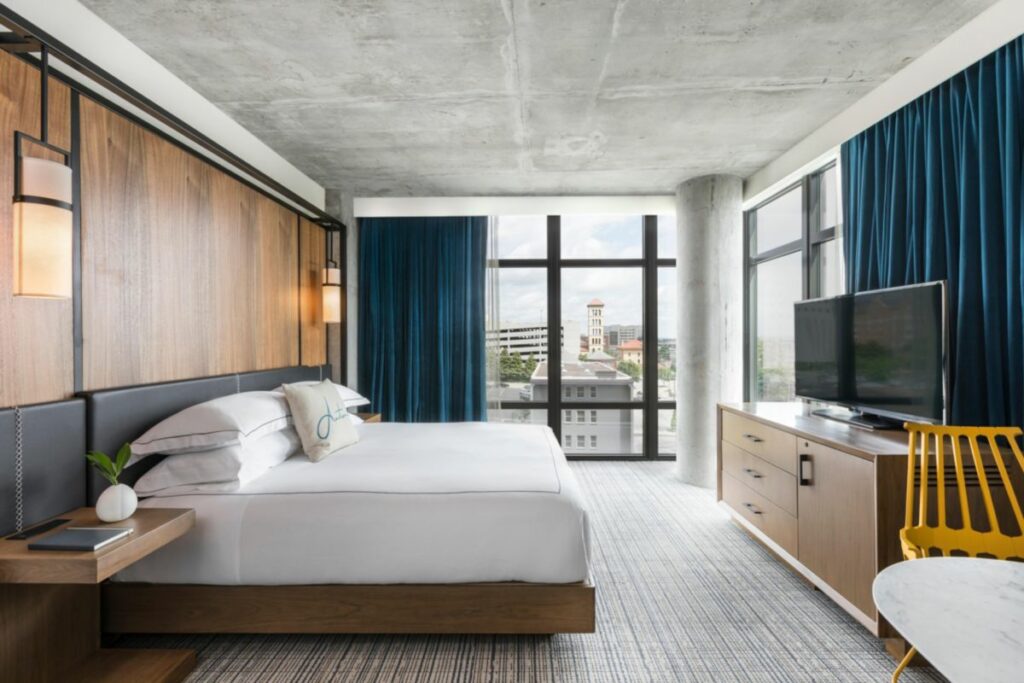 The Kimpton Aertson Hotel is regarded as one of the most romantic hotels in Nashville. It has a rooftop pool that overlooks the campus of Vanderbilt University. The rooms include doubles, suites, and bridal suites. Plus, the restaurant is world-class.
West End
West End is where couples go when they need a break from the bustling streets of Downtown. It's much more peaceful here and there's less of a focus on nightlife. There are still plenty of romantic accommodations here but they tend to be less expensive.
In the West End, you'll find Centennial Park. It's the largest urban park in Nashville and is the perfect place for a romantic picnic. Whilst there, be sure to see the Greek Parthenon. It's a full-scale replica of the famous monument in Athens.
If you're visiting in the summer, then make the most of the free concerts that take place in the park. Spend a romantic evening with your partner listening to music under the night sky.
Best accommodations in the West End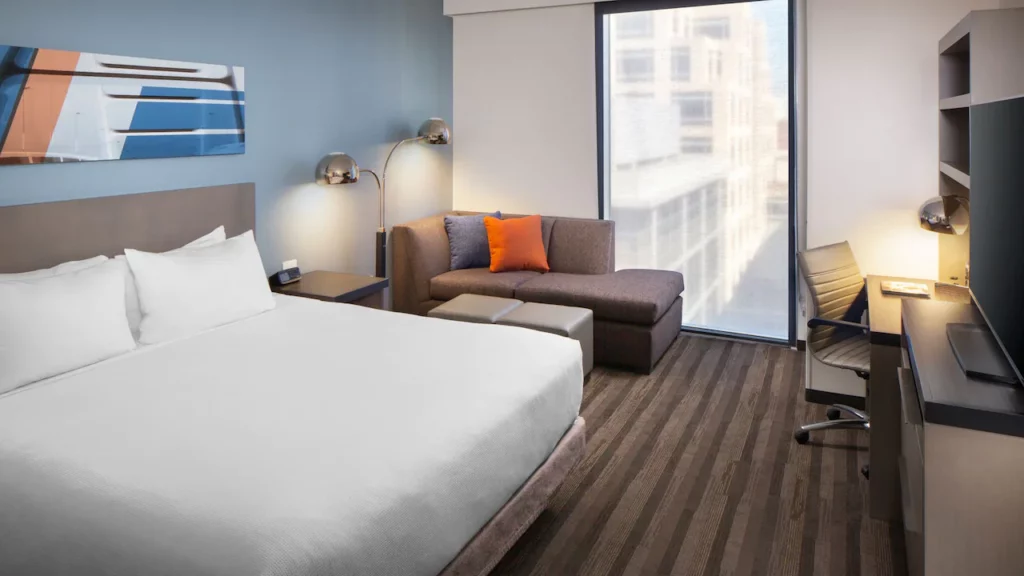 Hyatt House is a residential-style hotel with rooms that have separate bedrooms and living areas. Many of the rooms are also equipped with full kitchens. There are complimentary breakfasts each morning and a private pool.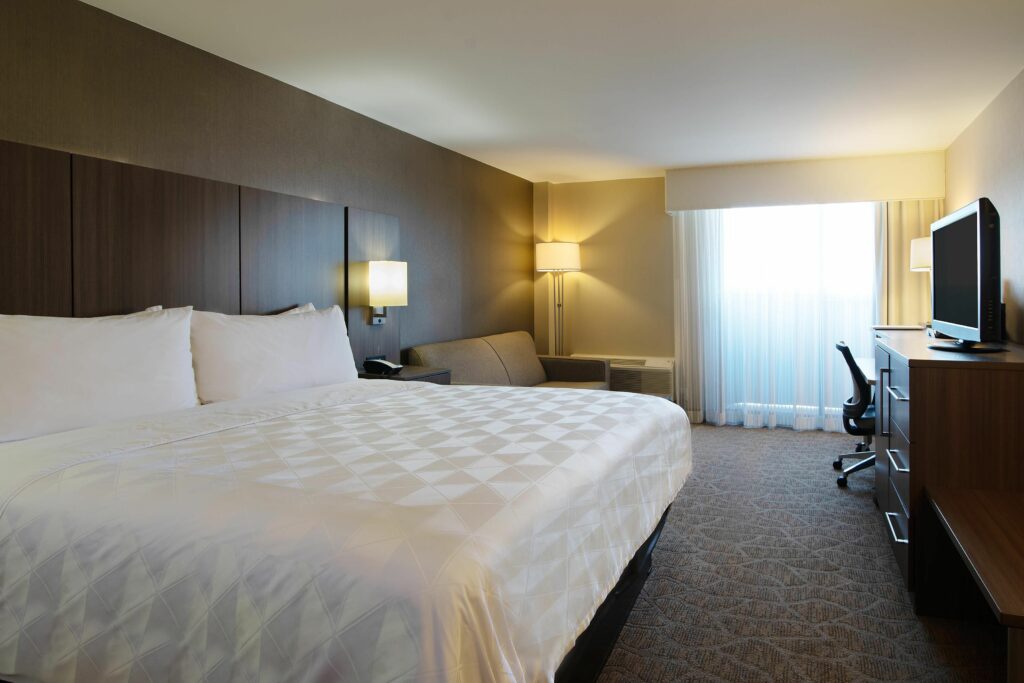 Holiday Inn Nashville-Vanderbilt sits opposite Centennial Park. Its on-site restaurant, The Commodore Grille, features live music and great food. The double rooms are fairly basic but very comfortable.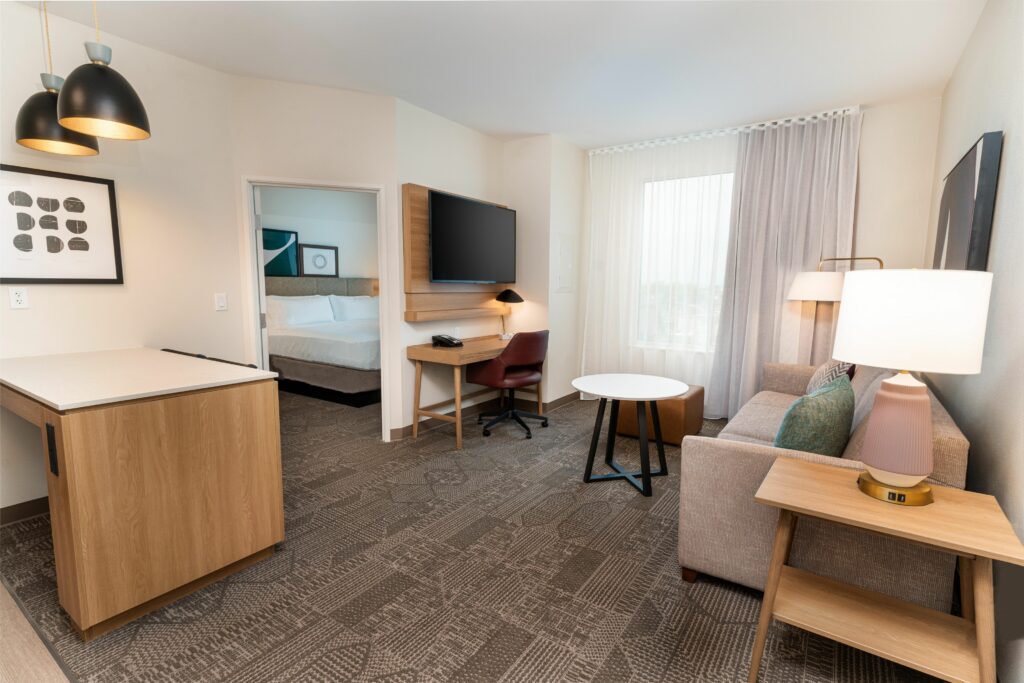 Staybridge Suites is the perfect choice for romantic getaways on a budget. It has cozy double rooms, complimentary breakfasts, and an indoor pool.
Music Valley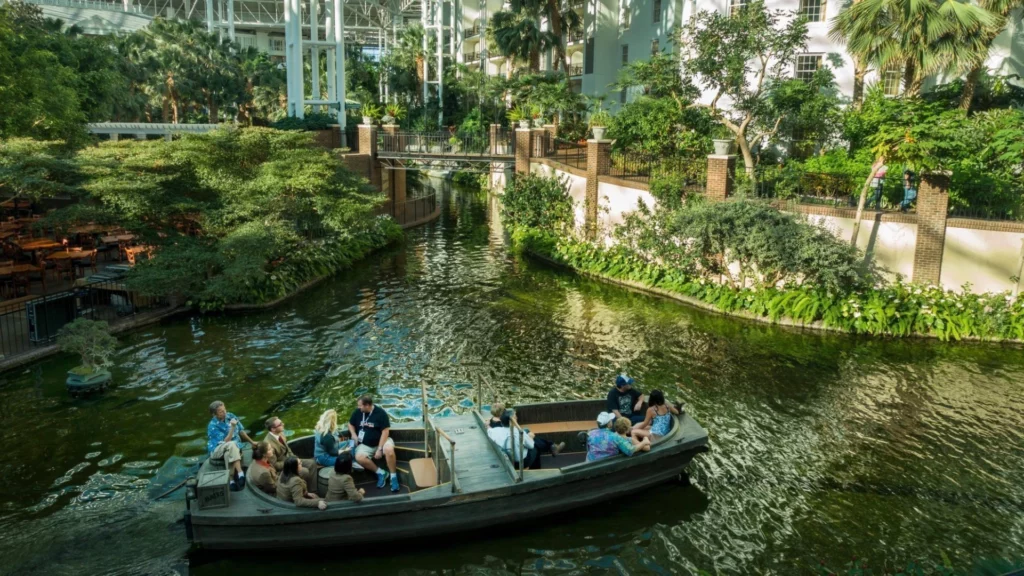 Romantic getaways in Nashville simply aren't complete without a visit to Music Valley. Although it's quite far away from Downtown, it's still one of the most popular spots in the city for tourists.
Music Valley is home to the Grand Ole Opry which is the most famous music venue in all of country music. You should consider spending a romantic evening there watching a country legend or an up-and-coming talent.
If you fancy a bit of retail therapy, then pay a visit to Opry Mills. This shopping center has more than 200 stores and you're sure to find some great souvenirs.
Even if you don't stay at the Gaylord Opryland Resort you should definitely still check it out. It's free for non-guests to explore its 9-acre atrium.
Best accommodations in Music Valley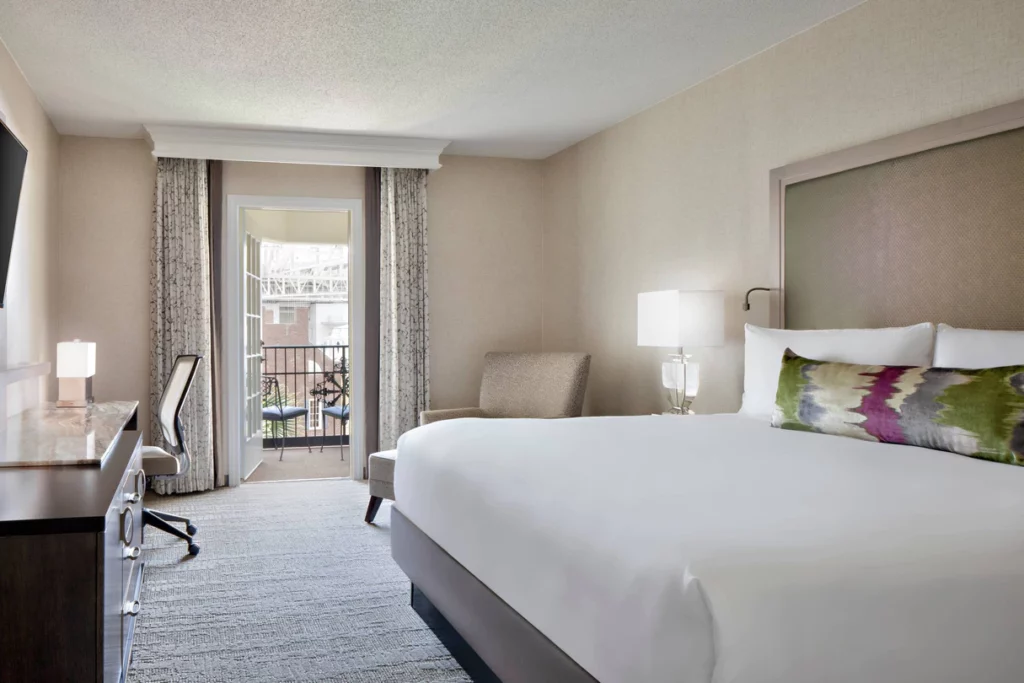 The Gaylord Opryland Resort features 9 acres of garden atriums and award-winning restaurants. It has an incredible 2,712 guest rooms and 176 suites. There's also a world-class spa, a water park, and a fitness center.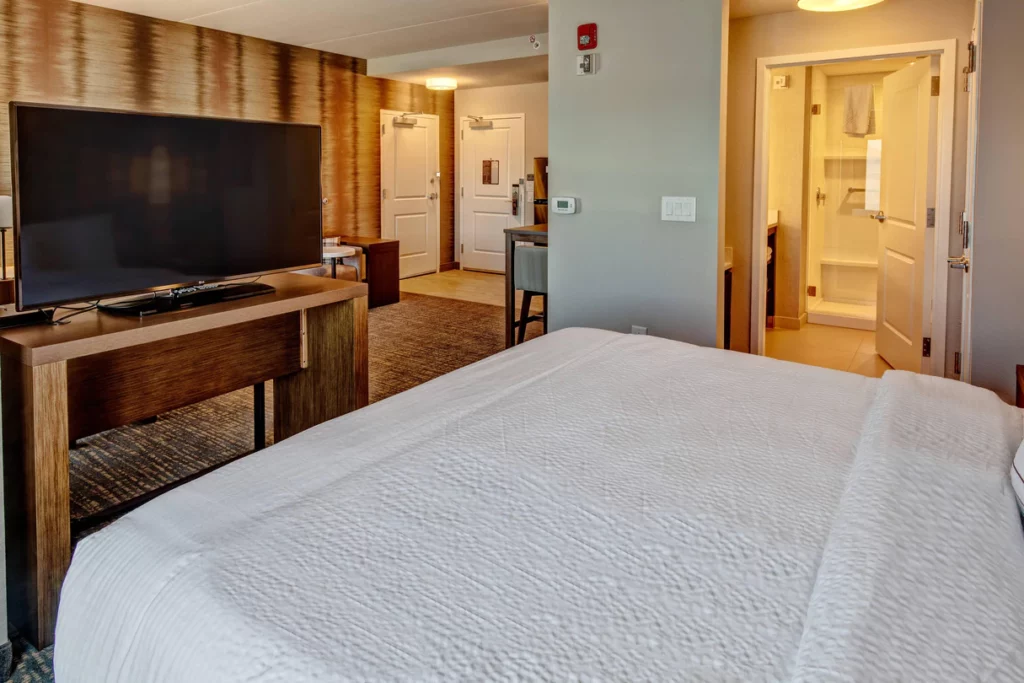 The Residence Inn Nashville at Opryland offers a more affordable alternative to the Gaylord Opryland Resort. It has spacious suites, fully equipped kitchens, and complimentary breakfasts. There's also an on-site putting green, lobby bar, and indoor swimming pool.
Holiday Inn Nashville at Opryland is located just a stone's throw from all the best attractions in Music Valley. It offers comfortable double rooms and spacious suites.
The Gulch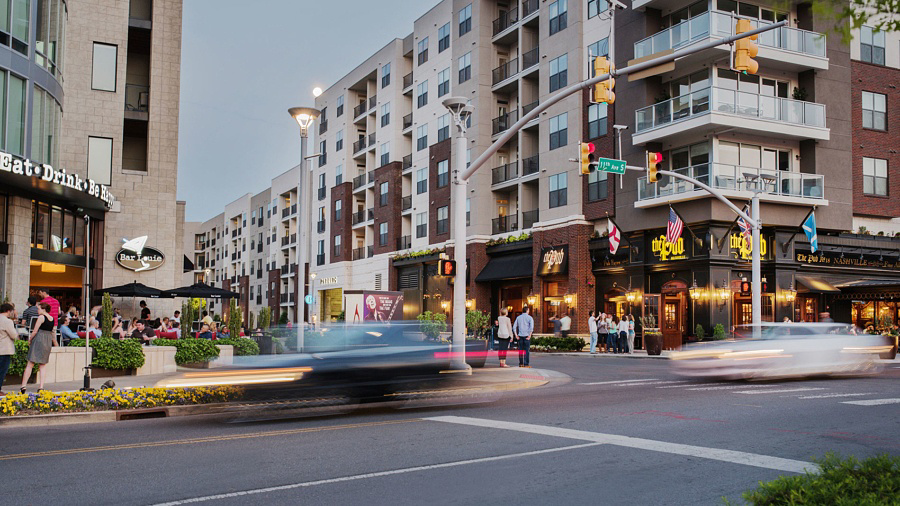 The Gulch may be one of the smallest neighborhoods in Music City but it's also one of the swankiest. It's home to many of the trendiest spas, boutiques, and restaurants in the whole of Nashville. It's easy to walk there from both Downtown and Midtown, so you won't need a car.
The Frist Art Museum is in The Gulch and is a perfect way to spend a romantic afternoon. The exhibits are amazing and the building features impressive Art Deco architecture.
In the evenings, you can wander the upmarket streets and take your pick from the many outstanding restaurants. After dinner, stop off at The Station Inn to listen to some of the best bluegrass music in Nashville. This charming little club has been going since the 1970s.
Best accommodations in the Gulch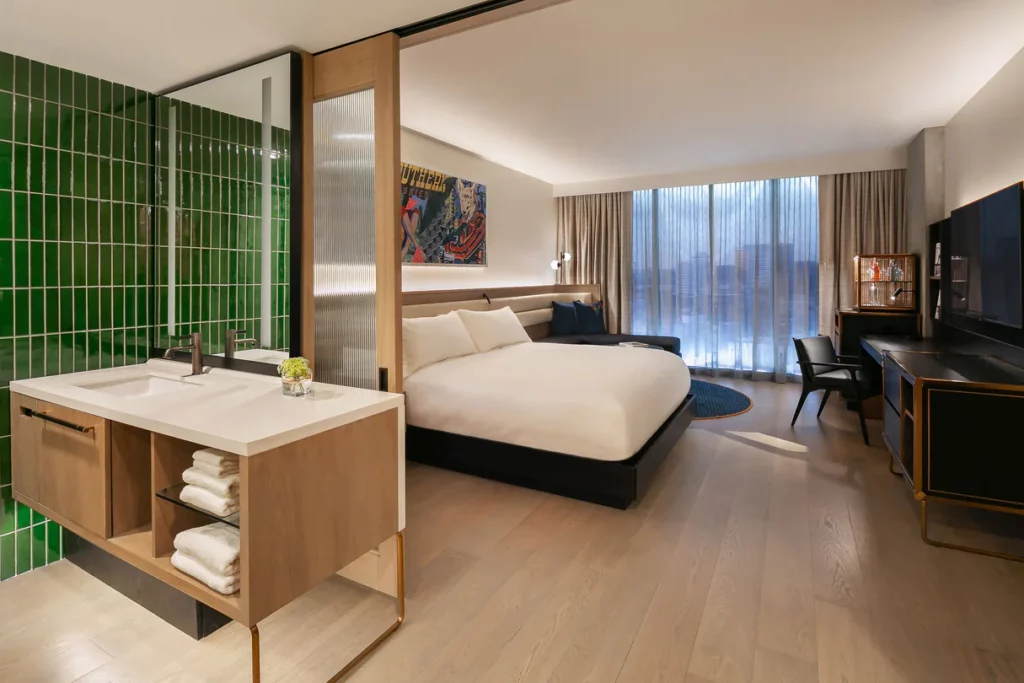 In 2021, W Nashville was selected by Forbes and USA Today as one of the most exciting hotel openings. It features 346 guest rooms and 60 luxurious suites. There's also a 9,700-foot deck pool lined with luxury cabanas.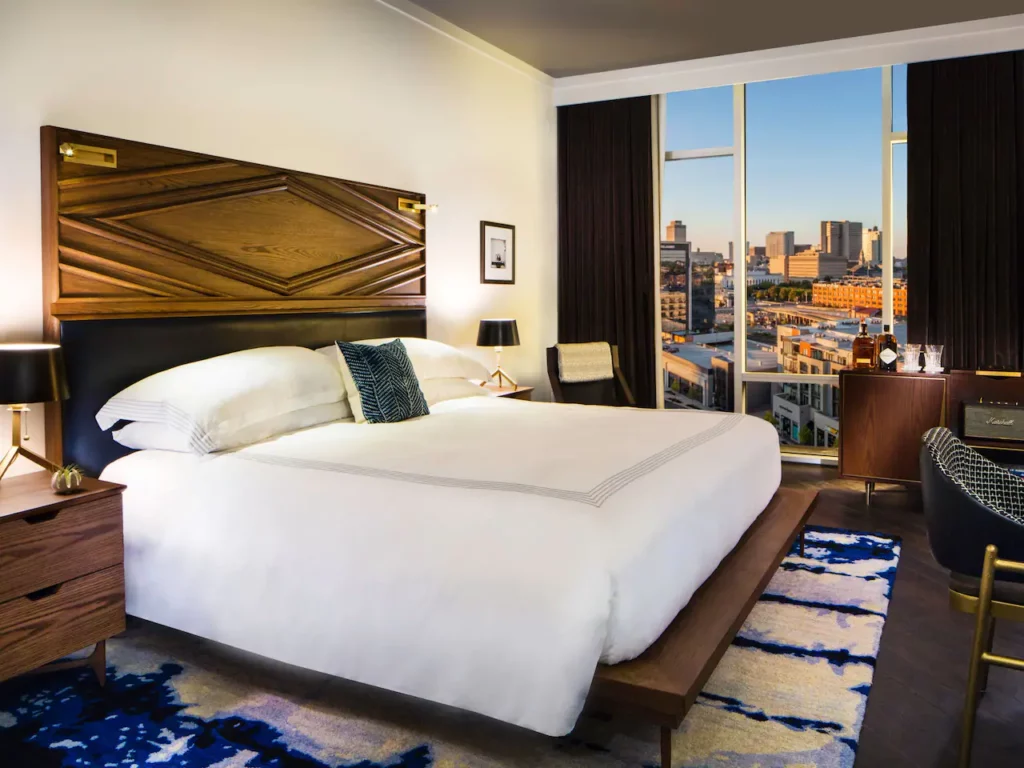 This boutique hotel is one of the most romantic accommodations in the whole of Music City. It has a rooftop bar where you can sip cocktails whilst taking in stunning views of Downtown Nashville. There are double guest rooms and city-view suites available.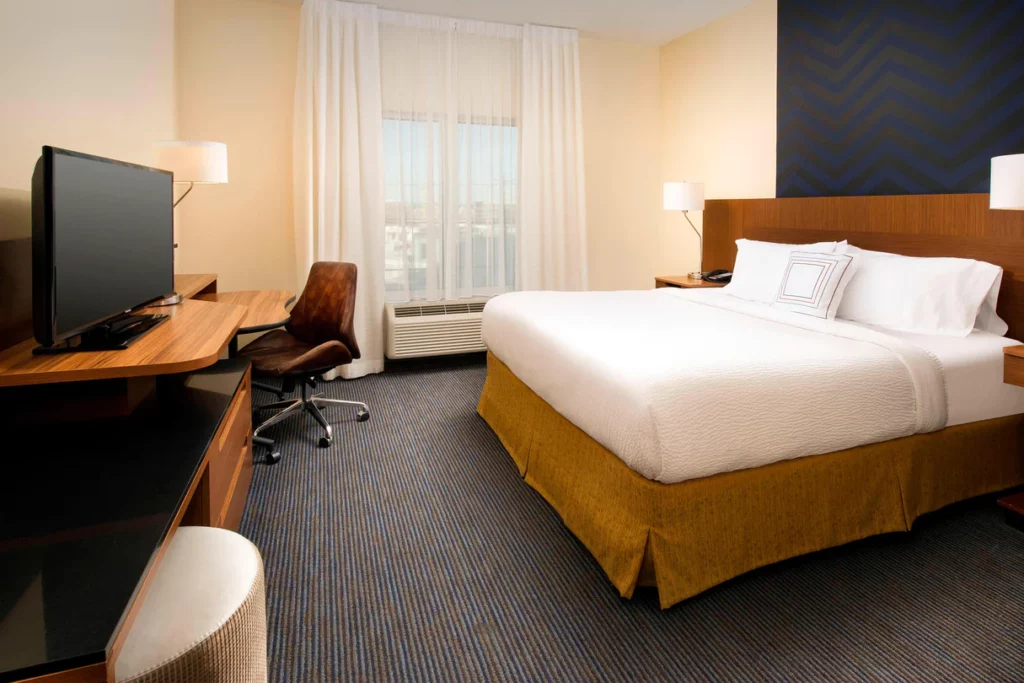 The Fairfield Inn & Suites is a good option for couples staying in The Gulch who are on a budget. Its rooftop restaurant has a delicious menu of small plates and gorgeous cocktails. You can choose from well-designed guest rooms and city-view suites.
Top Excursions & Activities To Do On A Nashville Romantic Getaway
Nashville is a city brimming with things to do. Of course, it's most famous for its unrivalled music venues and museums but there's plenty more to see and do. It's a great place to sample some of the best Southern cuisine around and you simply can't leave without trying some local whiskey.
Often, the best way to experience Nashville is to break your days up into sections. By day, you can enjoy the peaceful parks, visit the fascinating art galleries, and grab some selfies at the historical landmarks.
By night, you can make the most of the bars and venues that earned Nashville its Music City nickname. There are also options for when you're feeling more adventurous such as the Soundwaves waterpark. Whatever type of romantic trip you have in mind, Nashville is sure to please.
Try hot chicken
Of all the delectable food to be found in Nashville, hot chicken is the most beloved. A trip to Music City isn't complete without trying this dish. It's a simple meal of spicy chicken served with white bread and a pickle chip. But don't be fooled, it packs a punch.
The best place to try this local delicacy is the place that it was first invented, Prince's Hot Chicken. Another place that's famous for this dish is Hattie B's Hot Chicken. Here, you can wash down your spicy chicken with cold beer and delicious side dishes.
Visit the Grand Ole Opry
The Grand Ole Opry has been open since 1925 and is one of the most well-known music venues in the world. There are shows twice a week on Fridays and Saturdays but they sell out quickly. So, be sure to book early if you plan to spend an evening at this historic theater.
It's also well worth visiting the Opryhouse in Music Valley where they tape the shows from the Ole Opry. You and your partner can book yourself onto a backstage tour and learn all about its history.
Take a plunge at Soundwaves
If you need to blow off some steam and escape the city for a while then swing by Soundwaves waterpark. It has huge slides, an adults-only bar, and even a giant movie screen. Soundwaves gives couples the opportunity to reconnect with their inner kids before heading back out into Music City.
Tour a distillery
Tennessee whiskey is known across the world and Nashville is the center of it all. There aren't many better ways to while away an afternoon than by taking a tour of one of the city's distilleries.
Within Nashville itself, you can book yourselves in for a tour of the Corsair Distillery. Or, just a short drive outside of Nashville, you can visit Jack Daniel's Distillery.
Sample Itinerary & Budget For Your Romantic Getaway In Nashville
Romantic getaways in Nashville can be on the pricier side. The main reason for this is that hotel rooms tend to be more expensive than in many other cities. However, if you plan your trip carefully and try to avoid the busiest times of year, it can still be done on a tighter budget.
The busiest and most expensive time to visit is during the summer. This is when the venues, restaurants, and hotels fill up and the rates rise. So, if you're on a budget, it's best to avoid June, July, and August. Your trip will also be more expensive if you opt for suites rather than guest rooms.
Let's take a look at an average budget for a four-night trip in April.
If you stay in a mid-range hotel like the Drury Plaza it'll cost you $1,024. If you're planning to stay around Downtown then you can walk. However, if you want to see more of the city it's best to rent a car. Renting a small car in Nashville for four days costs around $390.
If you eat at a moderately-priced restaurant for dinner each night it'll cost around $50 per person. If you also eat lunch at an inexpensive restaurant each day this'll cost around $25 per person.
Let's say you go on a Corsair Distillery tour which is $20 each and spend a night at the Ryman Auditorium, which costs around $80 each. This means the total budget for this trip would be around $2,214.
Below is a sample budget for a long weekend in Nashville:
| | |
| --- | --- |
| Activity | Price |
| Accommodation | $564 (3 nights at Staybridge Suites) |
| Mode of travel: | $300 (car rental) |
| Food | $30 (moderately priced restaurants) |
| Jack Daniel's Distillery Tour | $20-$30 per person |
| Country Music Hall of Fame and Museum Tour | $28 per person |
| Helicopter Tour of Downtown Nashville | $100 per person |
| First Art Museum Admission | $15 per person |
| 1-hour Nashville Line-Dancing Class | $45 per person |
Frequently Asked Questions
How much does a Nashville romantic getaway cost on average?
The cost of a romantic getaway in Nashville will vary greatly depending on when you go, where you're travelling from, and where you stay. An average four-night stay in April costs around $2,214.
If you travel during the off-season and stay in the most affordable hotels, then you can reduce the cost of your trip significantly. There are lots of things to do in Nashville for free. However, the best attractions charge admission fees. So, you need to factor this into your budget.
When is the best time to visit Nashville?
The best times to visit Nashville are in the late spring and the early fall. This is when the weather is warm but not too hot for sightseeing. These are also the least busy times to visit so hotel rates are lower than they are in the summer.
Nashville is very charming around the holiday season. So, December can also be a great time to visit.
How long do people typically spend in Nashville on a romantic getaway?
Most people spend 2 to 3 days in Nashville when they visit. This is usually enough time to get a feel for the city and soak up the vibrant atmosphere. If you'd rather take the city at a more leisurely pace, then you could easily spend 5 to 7 days in Nashville.
What drinks is Nashville famous for?
Nashville is most famous for Tennessee whiskey. Tennessee whiskey is a type of bourbon that's filtered through suger-maple charcoal before its barrelled. To be classed as Tennessee whiskey, it must be aged in a Tennessee distillery.
Aside from whiskey, Nashville is also known for a cocktail called the Bushwacker. It's a refreshing drink made with crushed ice, rum, kahlua, creme de cacao, and cream of coconut.
Start Planning The Ideal Romantic Getaway
Nashville may be known by most people for its world-beating music scene and historical venues. Yet, it has much more to offer. From enthralling art galleries to beautiful urban parks, there really is something for every couple to enjoy.
Before you plan your next romantic getaway, be sure to check out our other Couples Travel guides. We give you all the information and tips you need to get the most out of your romantic vacation, no matter where you're headed.