New Zealand is a natural beauty located in the southwestern Pacific Ocean, that is largely unmatched in terms of being one of the top honeymoon destinations in the world. Whether you're relaxing in the hot springs of a Polynesian spa, on one of its many pristine beaches, or taking a cruise along Lake Wakatipu, New Zealand is designed for making memories.
When you aren't admiring the jaw-dropping beauty of striking mountain ranges, lush forests, and sparking glaciers, you and your significant other can take the smooth roads to explore clean cities, and if you get lost the friendly locals will gladly point you in the right direction.
To top it all off, the country and surrounding islands feature a whole host of adventure activities and honeymoon packages to suit your pocket and preferences. Check out our sample itinerary and guide to find out all you need to know about a New Zealand honeymoon.
What Makes New Zealand Perfect For A Honeymoon?
One of the primary reasons why New Zealand is such a popular honeymoon destination is the weather. The moderately cold winters and pleasant summers make it a good destination to visit throughout the year, which is particularly useful if looking for a New Zealand package deal.
Upon touching down, you'll have a long list of activities that provide a truly special way to bond with your partner while making long-lasting memories that your friends may or may not get sick of hearing, depending on your story-telling skills.
Additionally, the country gives a unique cultural experience that can change the pace of your adventure without risking the loss of the romantic aura that comes from having just eloped.
Best Honeymoon Resorts, Hotels, And Other Stays In New Zealand
Whether you're looking for a taste of New Zealand's history and Maori culture, want the best view of Mount Cook, or just looking to experience the city life, there is more than likely a New Zealand honeymoon package out there that suits almost any pair of newlyweds.
To reduce the inevitable bickering over choosing accommodation, here's our breakdown of some of the most romantic stays, along with their pricing, amenities, and other useful information.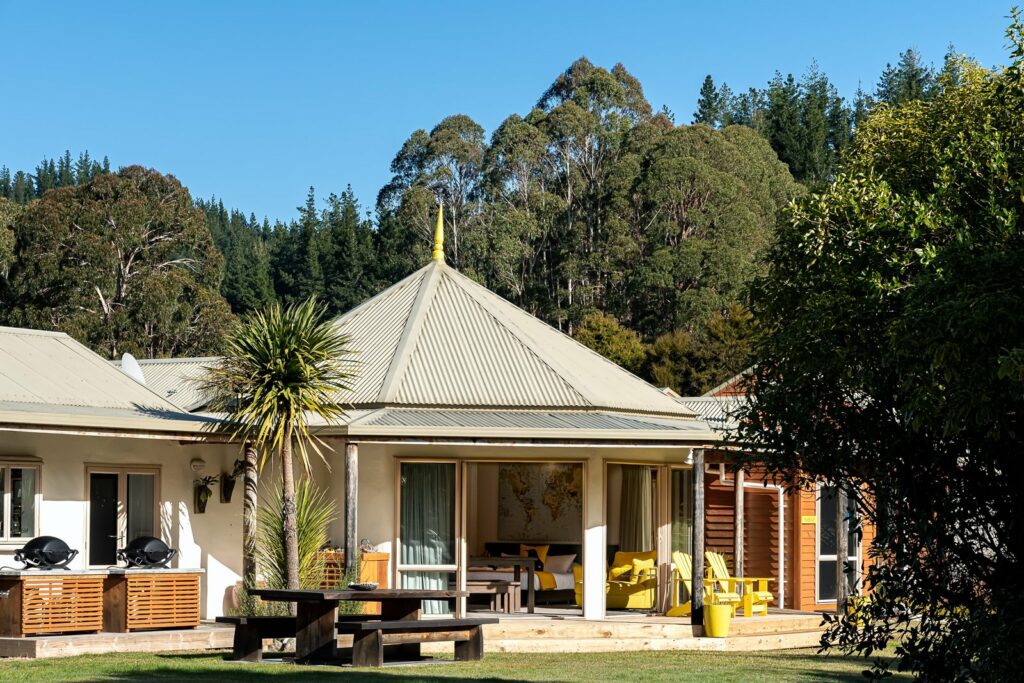 Price per Night: $150 – $250
Best For: Young couples, budget options
Availability: Limited
Located 5 minutes away from a beach and Abel Tasman National Park, this highly-rated stay is the very definition of the word convenient.
Rooms feature a dining area, air-conditioning, flat screen TV, and even full kitchens in some of the chalets. The property also has barbeque and laundry facilities for all guests.
Activities on offer include horse riding and canoeing with the hotel being able to assist with the booking of external excursions.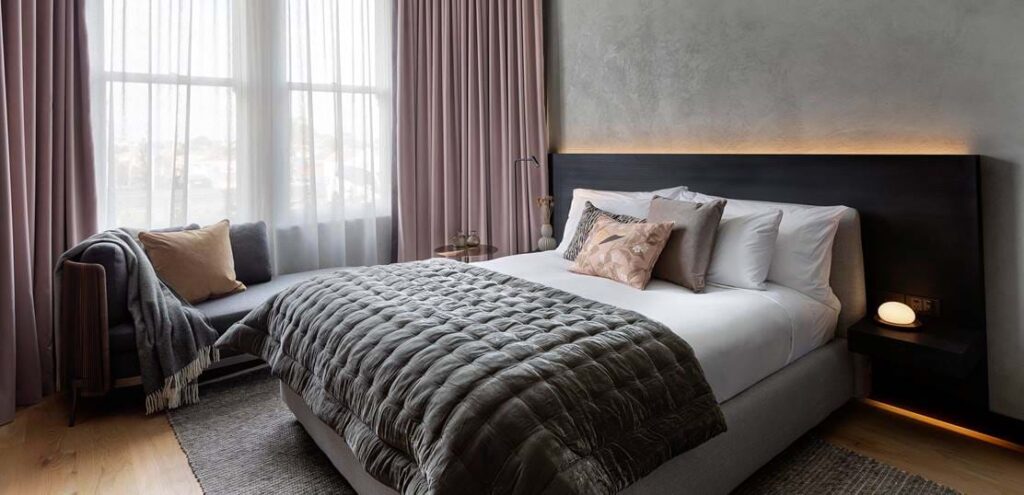 Price per Night: $200 – $300
Best For: Private suites
Availability: Easy to book
This luxurious 2-story hotel goes the extra mile to ensure the comfort of its guests, featuring a 24-hour helpdesk and 24-hour room service.
Every room at this 5-star stay comes with all the necessary comforts and extras such as a Nespresso coffee machine and Dyson hairdryer. On top of this, you can expect to wake up to a full continental breakfast every morning.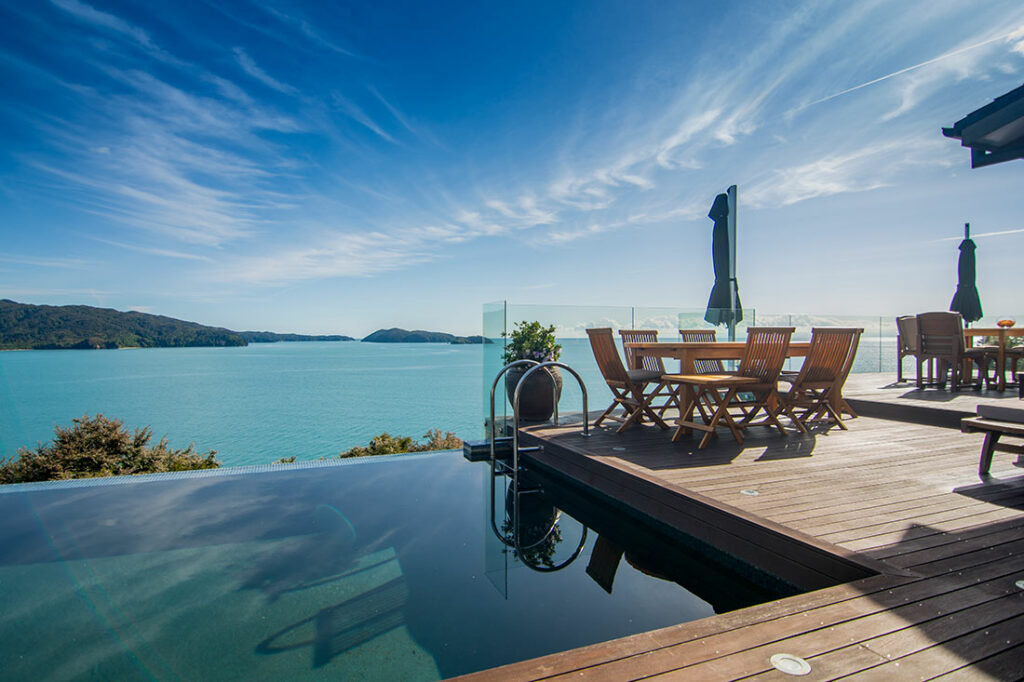 Price per Night: $2000 -$4500
Best For: Luxury villas, older couples
Availability: Limited
The Split Apple Retreat is by no means cheap but it offers a quietly sophisticated hideaway in addition to easy access to lush wilderness and glistening beaches.
Guests at this hotel are most commonly found indulging in gourmet cuisine and luxury spa treatments that make it a firm favorite among couples.
Other notable features include free breakfast, bicycle rental, a pool, and yoga classes, the latter of which can make for good couples activity whilst on honeymoon.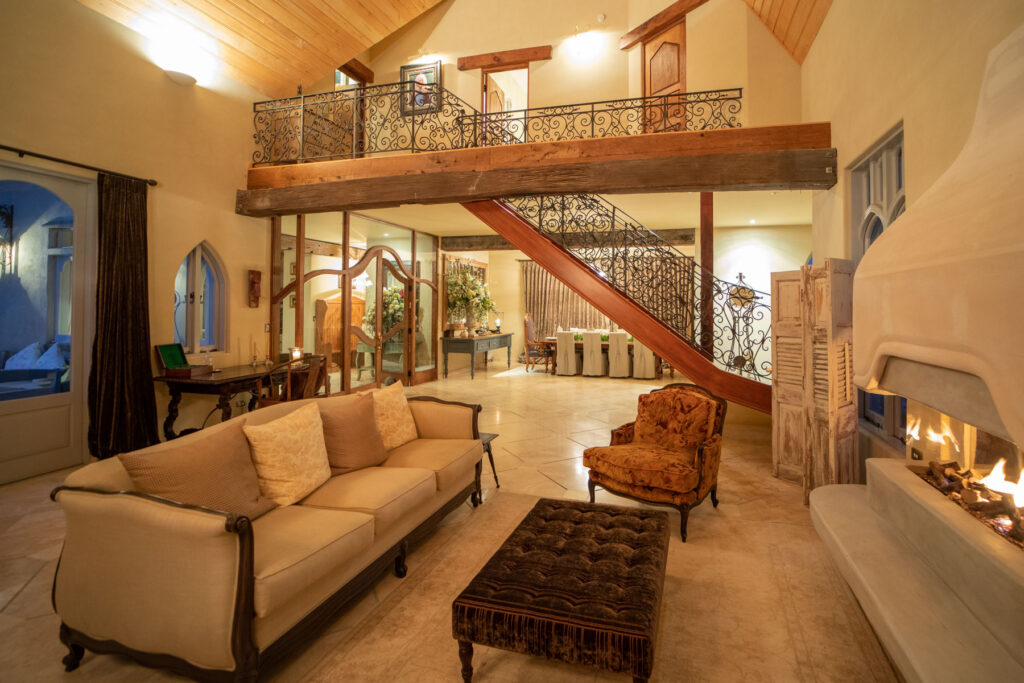 Price per Night: $550 – $600
Best For: Older couples
Availability: Limited
Located in the Bay of Plenty, this luxury farmhouse creates a cozy feel by using antique french decor to dictate the aesthetic.
Rooms are spacious and airy while boasting modern facilities which are a much-welcomed contrast to the antique furniture. Each room is soundproof, has housekeeping, and comes with a fireplace to aid your romantic endeavors.
The property comes with high-speed internet, a business center, free parking and breakfast, and optional car and bike rental. The stunning views around this stay are the reason why so many guests find it hard to leave.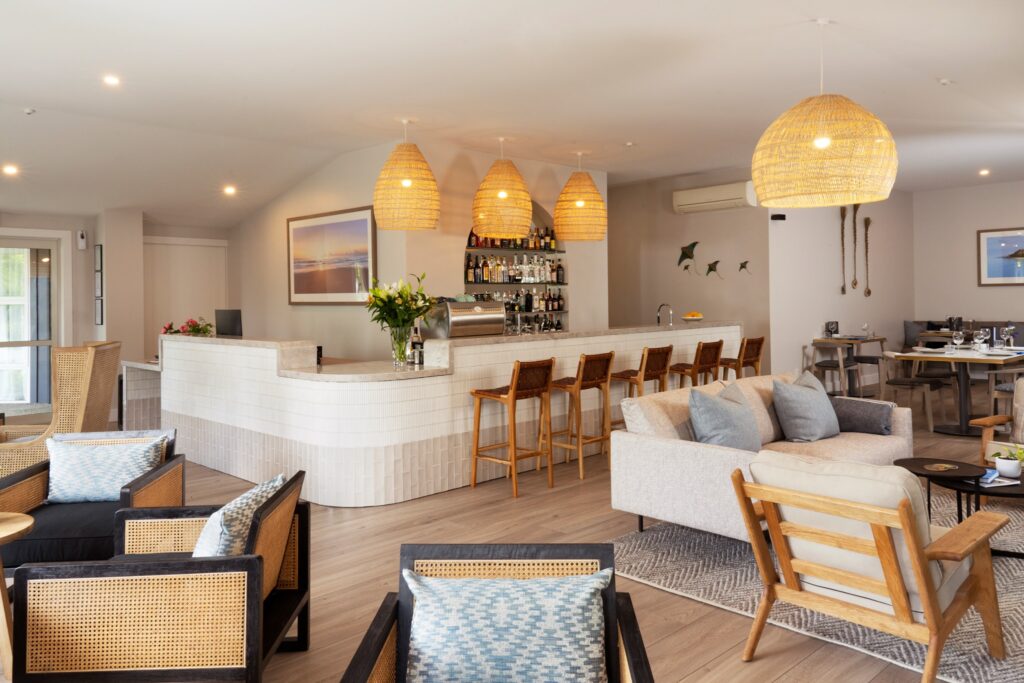 Price per Night: $200 – $300
Best For: Deluxe rooms
Availability: Easy to book
Nestled in the heart of Pohara Beach, Ratanui Lodge is a 1-minute walk away from the beach and a 10-minute drive from Takaka town. The lodge boasts a saltwater swimming pool, bar, and restaurant which are the perfect disruption to the natural surroundings.
Rooms are given a contemporary furnishing style and come with an ensuite bathroom and you'll probably only want to leave your room to enjoy the beauty treatment room or embark on the acclaimed Golden Bay kayaking trips.
It can be relatively easy to find a discount for this lodge, so be sure to act fast if it floats your boat.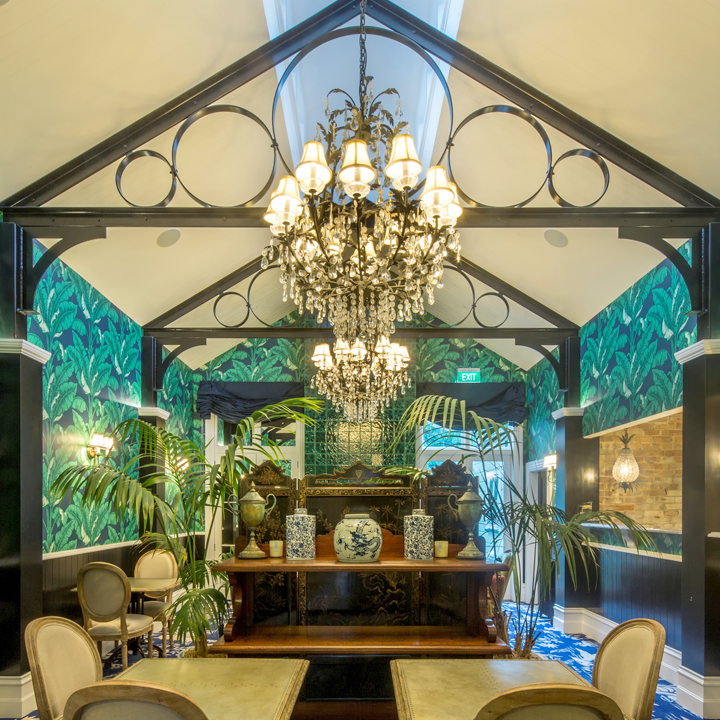 Price per Night: $450 – $550
Best For: Older couples
Availability: Limited
Hulbert House is a luxury boutique hotel that is housed in a restored 19th-century Victorian villa. The stay combines the best of historic elegance and contemporary service and is situated nearby to the Queenstown city center.
The rooms have unparalleled views of Lake Wakatipu and come with an optional wake-up service to ensure you don't miss any item on your itinerary. The hotel comes with popular features such as dedicated baggage storage, bicycle rental, family-friendly activities, and an inimitable sense of serenity which is hard to find elsewhere.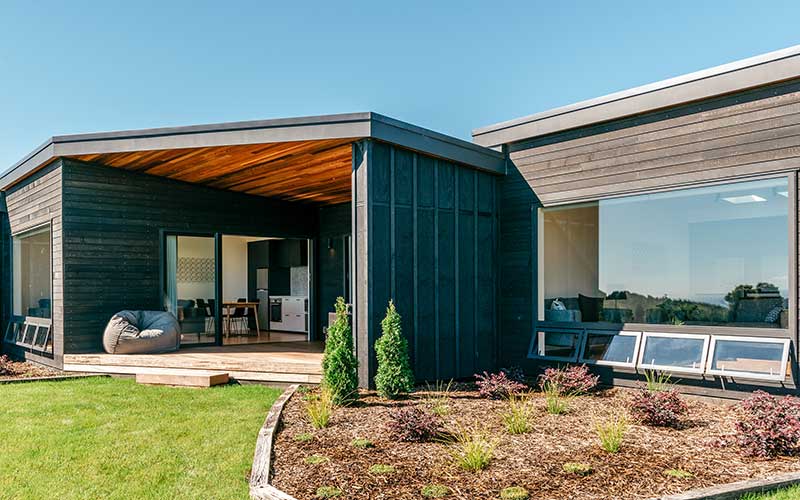 Price per Night: $200 – $800
Best For: Adults only
Availability: Limited
Offering a spectacular panoramic view of the ocean, Te Whau has suites and private balconies that are a favorite among honeymooners from around the world. It is situated around a plethora of vineyards, restaurants, and fun activities that you can enjoy on your honeymoon.
Guests are provided with personal service to make their stay exceed expectations. Every moment is made to feel special like how every evening port and chocolates awaiting your return to your luxury suite.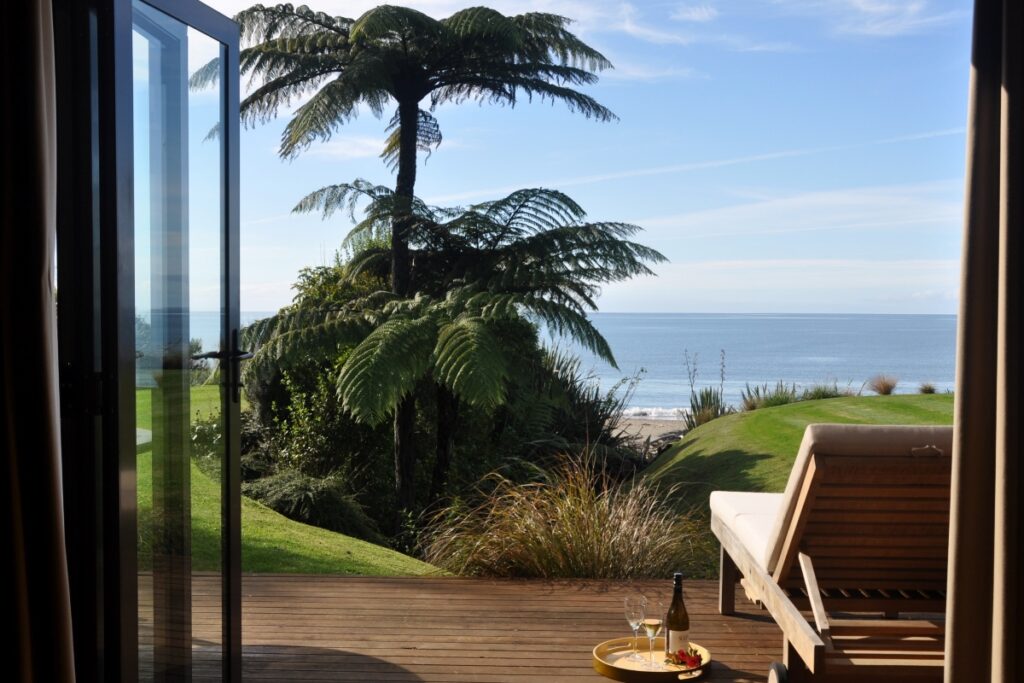 Price per Night: $200 – $300
Best For: Privacy, Beach views
Availability: Limited
A mere 1-minute walk from the beach and situated on a 10-acre property, Adrift in Golden Bay offers guests the comfort of secluded accommodation.
All rooms have open-plan living rooms, expansive views, and outdoor barbecue facilities. The hotel can also assist the guests with arranging day trips to the Kahurangi upon request.

Price per Night: $100 – $150
Best For: Younger couples
Availability: Easy to book
The Green Dragon Inn is the ideal stay for those seeking a real-life Middle Earth experience. This 17-century inn has a rustic aesthetic that is complimented by beamed ceilings and stone floors.
When they aren't relaxing in their warm rooms, guests can enjoy a historic pub with an open fireplace and unique furniture.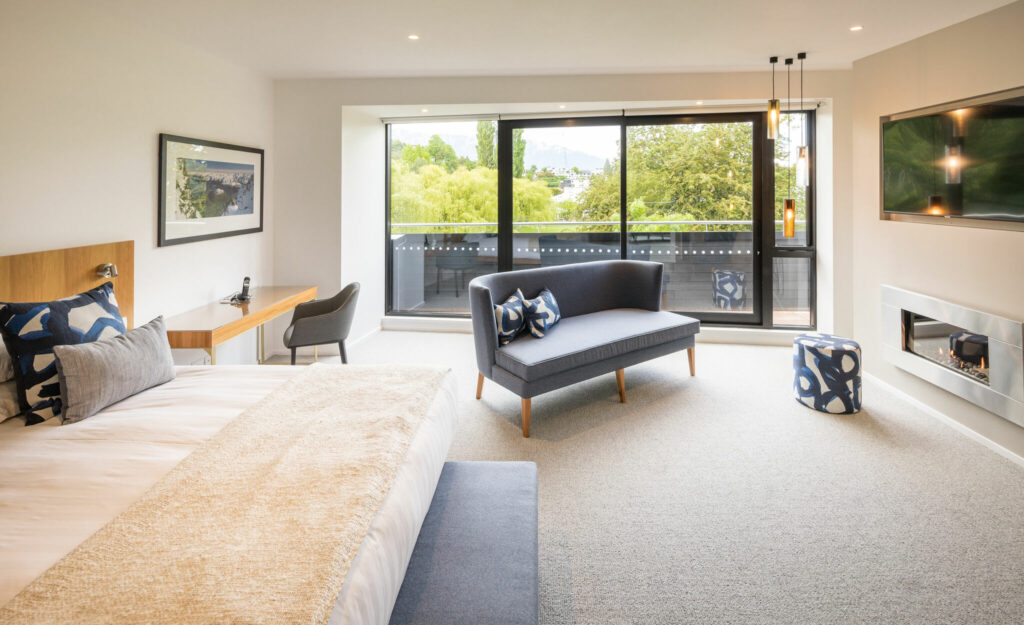 Price per Night: $350 – $500
Best For: Long stays, younger couples
Availability: Limited
Located a 5-minute walk away from the adventure capital of the world, this stay gives guests world-class service that leaves them feeling like a celebrity.
Rooms are stylish, eco-friendly, and have breathtaking views of the surrounding mountain ranges.
Included in your room rate are epicurean breakfast and picnic packs as well as a delectable selection of cocktails and canapés.
What Area Should You Stay In During Your New Zealand Honeymoon?
The sheer number of breathtaking locations in New Zealand is difficult to count, making choosing an area to stay in during your honeymoon that much more difficult. If your budget allows, an easy solution would be to spend a day or two in one location before onto another but this can get costly, particularly if you don't have copious amounts of money lying around.
The descriptions below can give you a better understanding of what each area offers so that you and your partner can choose a New Zealand honeymoon destination that suits your needs.
Waiheke Island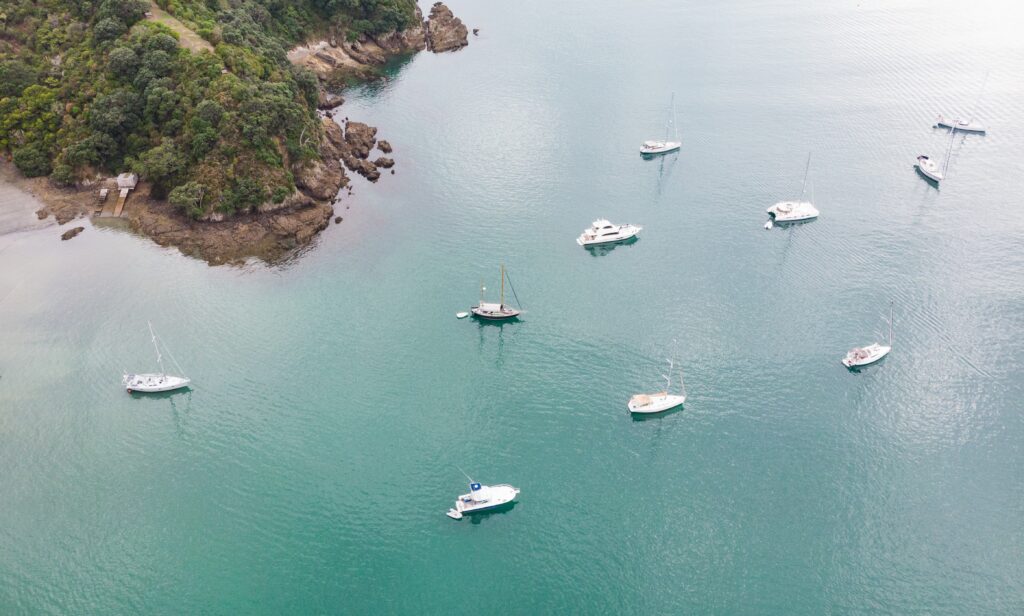 Often referred to as the "Hamptons of New Zealand", Waiheke Island is famed for its deserted beaches, olive groves, luxury shops, and restaurants. With just under 10 000 permanent residents, It is the most populated island in the gulf and visitors often find it easy to see why.
Waiheke Island has a maritime climate and is a short boat ride away from Auckland, so you won't miss out on anything while there. It is also home to a number of vineyards, making it a prime location for wine lovers.
Te Ika-a-Māui / North Island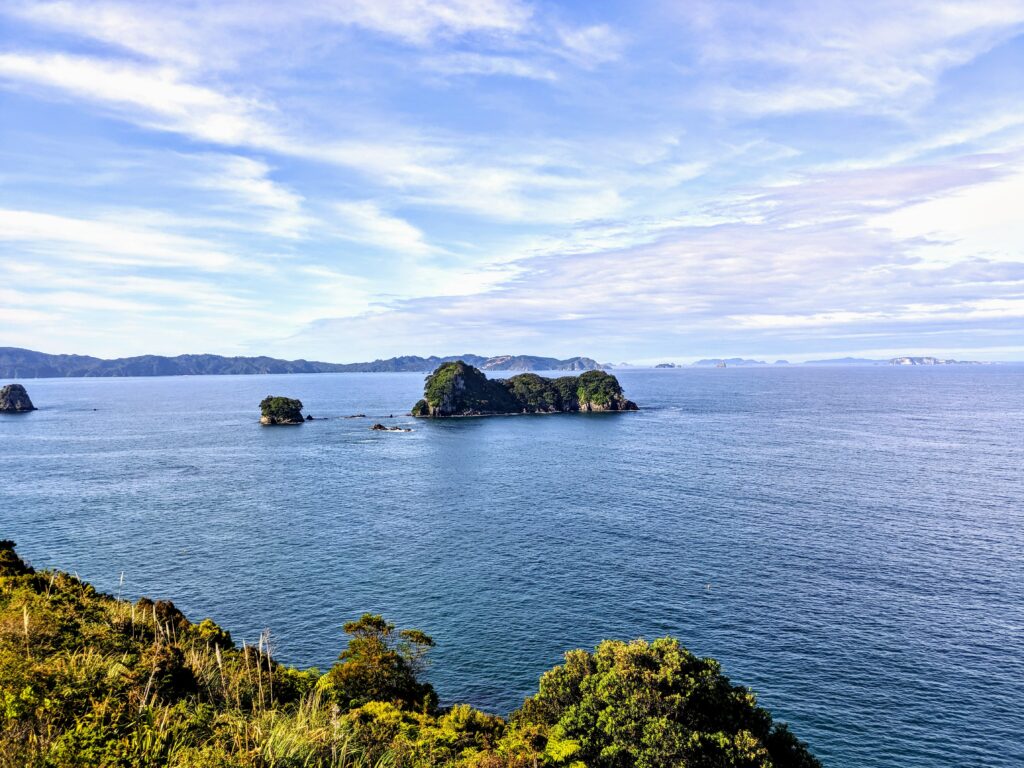 North Island is a culturally and historically-rich region of New Zealand and is one of the country's best honeymoon destinations.
Despite having a multitude of activities on offer, North Island has a laid-back vibe that is best suited to couples that are looking to keep their honeymoon at a slower pace. Noteworthy features of the area include the Coromandel Peninsula, widespread farmlands, and, like most of New Zealand, exquisite beaches.
Te Waipounamu / The South Island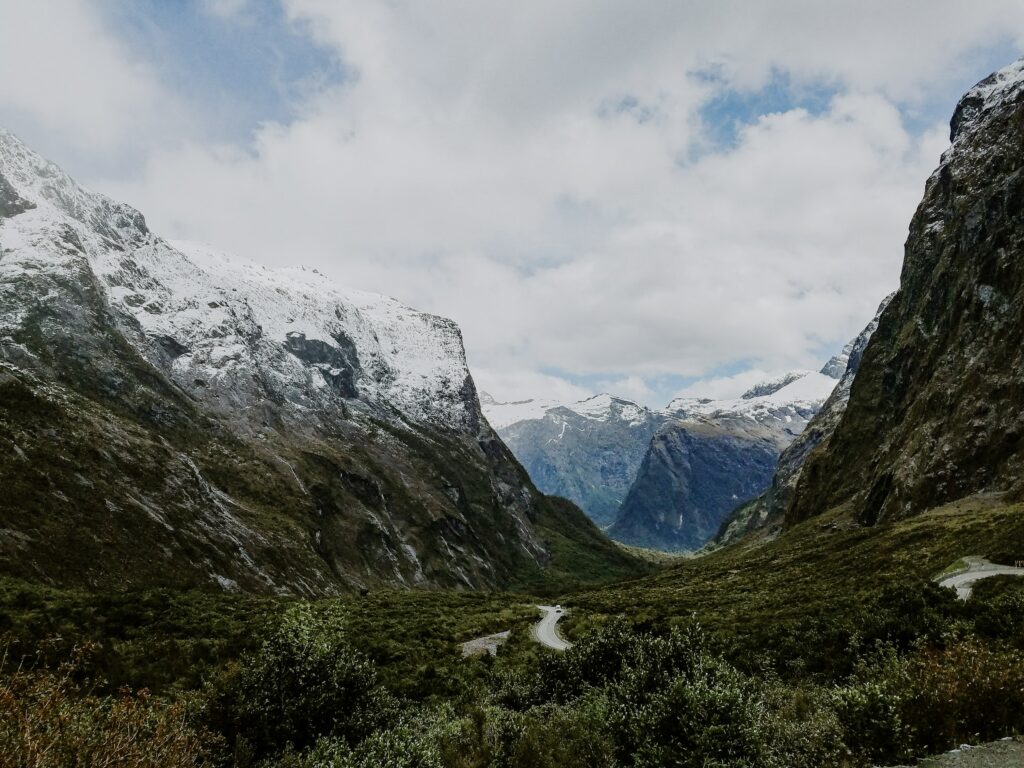 New Zealand's South Island is the larger of the two main islands. It provides visitors with the opportunity to visit New Zealand's only castle, explore the mystical paradise of Hokitika Gorge, and go on a street art trail in Christchurch.
The Fox Glacier and Westland Tai Poutini National Park on the West Coast of New Zealand's South Island also make good options for couples to visit the area. Besides all the geological wonders you can find in the West Coast region, common activities include visiting one of the three wildlife centers or taking a drive on one of the top 10 coastal drives in the world.
Auckland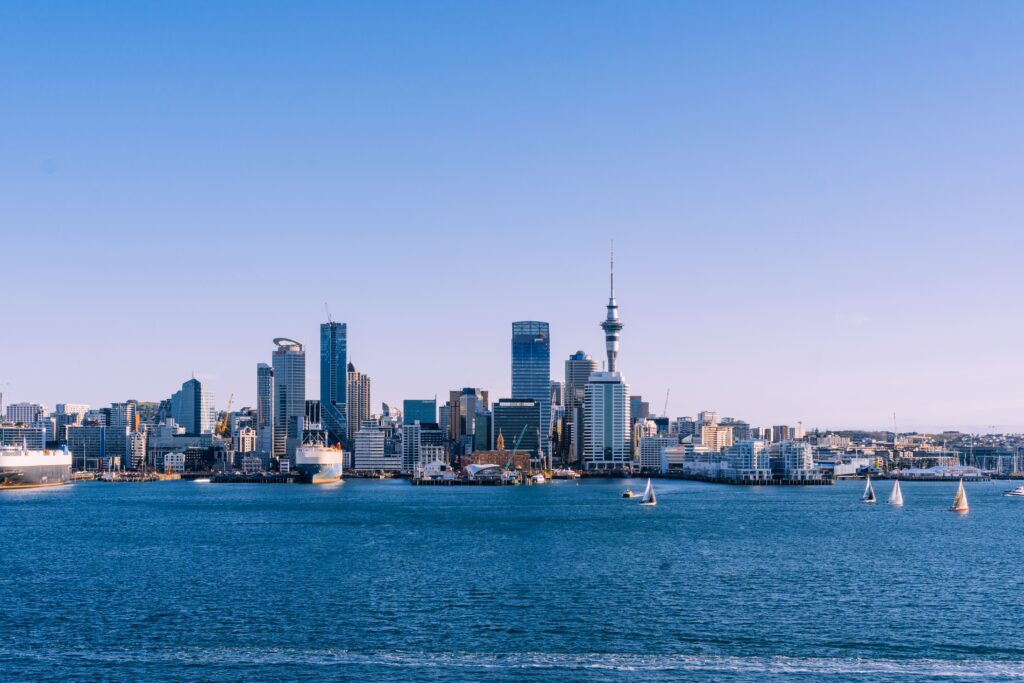 The nation's former capital city is a shopper's paradise. The various pubs, cafes, and exotic restaurants serve well as a complement to a romantic vacation.
The city is rife with popular tourist attractions such as the famous Sky Tower which is the tallest freestanding structure in the southern hemisphere. The Sky Tower offers those who are brave enough the opportunity to sky jump.
Queenstown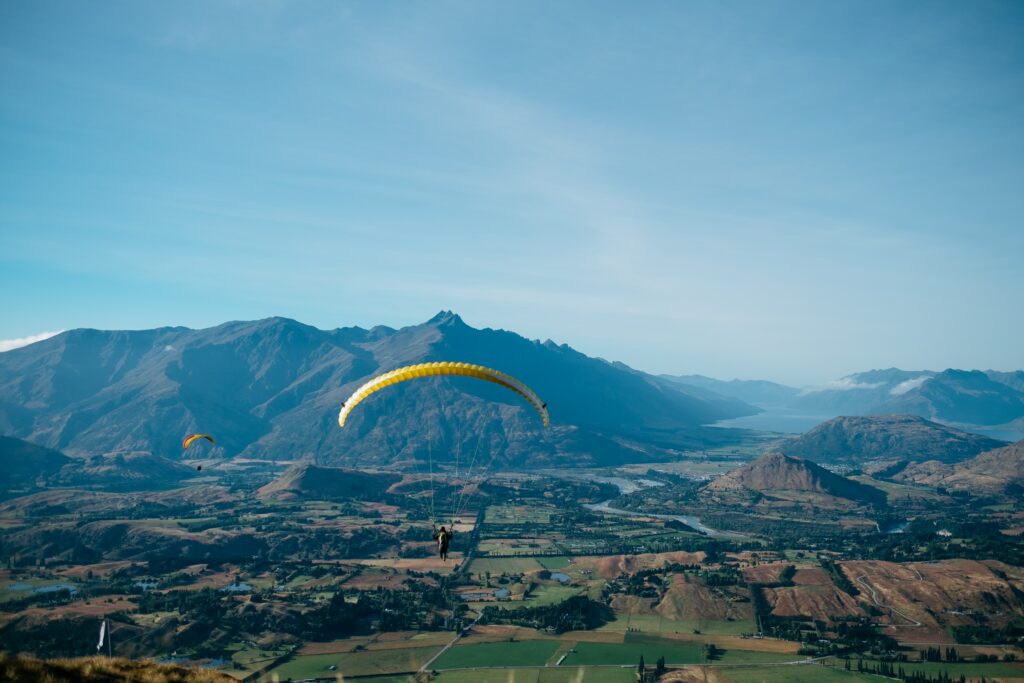 A constant feature on the list of New Zealand honeymoon destinations is Queenstown. The bright blue lakes and snowy mountains make the perfect backdrop for a warm embrace with your loved one.
If you visit between April and November skiing and snowboarding are possible and for the true adrenaline junkies, a bungee jump at Nevis Bungee is very much a necessity. Staying in Queens town will quickly show you why the "Kiwis" call it the adventure capital of the country.
Top Excursions & Activities For Your New Zealand Honeymoon
It's easy to get lost in the beguiling landscapes and natural wonders of the island nation, so a change of place is always a good idea for a New Zealand vacation. Newlyweds are spoiled for choice in terms of excursions and activities.
Jet boating and whitewater rafting are two of the best ways to get your adrenaline pumping while on your honeymoon, plus they can make for those truly comedic moments that both of you will remember for years to come. Jet boating is suitable for all fitness and can be enjoyed all year round and whitewater rafting is widely available due to the many rivers.
A heli hike across the Franz Josef glacier and ice climbing adventures through guided tours are good ways to bask in the glory of the country's snow-capped mountains. A walk through the glacier valley also makes a good alternative to having to dawn glacier boots and ice crampons.
Hot Water Beach is a must-do when visiting New Zealand. The long stretch of sand and naturally heated mineral water are idyllic pairings for kicking back and relaxing. The strong undertows make swimming a bit dangerous but the many sheltered and secluded spots do their part in making up for that.
Abel Tasman national park may be one of New Zealand's smallest national parks but its reputation precedes its diminutive size. Upon visiting the park you'll discover gorgeous beaches and lush native forests that boast clear air and diverse flora and fauna.
Other fun activities include visiting the Te Papa Museum, bungee jumping, a Milford Sound cruise, and wine tasting.
Sample Itinerary & Budget For Your Honeymoon To New Zealand
Because traveling is stressful enough, we've composed a basic itinerary that can save you the trouble of crunching numbers before you embark on your romantic getaway. The expenses listed are per person. Always bear in mind that the pricing for accommodation and activities can fluctuate according to availability and the time of year.
| | |
| --- | --- |
| Activity | Cost Per Person |
| Accommodation | $100 (Budget) to $4500 (High-end) |
| Flights | upwards from $1800 (round trip) |
| Food & Drink | $100 to $200 |
| Transport | $20 to $50 |
| Bungee jumping at Nevis Swing | $50 to $200 |
| Hobbiton movie set tour | $90 |
| Cathedral cove visit | Free ($10 for a parking bay) |
Trying to fit activities into your honeymoon schedule can be a bit of a headache but here's how you can do it.
Day 1: The first day of any trip should primarily be spent settling into your accommodation and making use of the amenities on offer. This time is also good for adjusting to the climate if need be.
Day 2: Exploring the buzzing city center of Auckland is the ideal way to garner an idea of the local culture. The city also has a lot of high-end shopping and dining options.
Day 3: Visit Abel Tasman National Park to bask in lush forestry, golden beaches, and azure water. Popular options at the park include kayaking, canyoning, and boat cruises.
Day 4: Go on the acclaimed Hobbiton movie set tour. This might appeal more to fans of The Lord of the Rings film trilogy but visitors can also find cottages and holiday houses for a short-term stay on the set.
Day 5: Take a trip to Queenstown to try out one of the extreme activities. Bungee jumping at Nevis Swing is generally a popular option, however, skiing and snowboarding can make good alternatives depending on the time of year.
Day 6: Visit Cathedral cove to enjoy a simple yet highly romantic afternoon. The naturally formed archway and pristine surrounding beach make the perfect setting for a leisurely stroll as well as those much-needed Kodak moments.
Day 7: To close off your honeymoon treat yourself to a spa day and a slow-paced vineyard trip on Waiheke island. The beautiful olive groves around will have you wishing you had your wedding there too.
Frequently Asked Questions
What is the best way to get around New Zealand?
Luckily, New Zealand is an easy country to get around. The most common and probably most ideal way to traverse New Zealand is via road due to the gorgeous scenery on offer, so getting a rental car or even a motorhome are popular options for both locals and tourists.
Alternatively, if you don't relish the idea of driving on your honeymoon, another budget-friendly option is the reliable public transport system. Options include buses, trains, and ferries, with buses being the primary system. Ferries offer a convenient and potentially very romantic way to travel between the islands.
When is the best time to visit New Zealand?
The best time to visit New Zealand depends largely on whether your priorities lie with saving money or going on the most common practices amongst visitors. The shoulder seasons, March to May and September to November, offer good value and worthwhile travel discounts, and the low season, between June and October, is the cheapest time to travel.
But in terms of enjoyment, December to March is most ideal as days are bright and sunny and temperatures are mild, making it the perfect time for beach days and outdoor activities such as hiking.
How much does a New Zealand honeymoon cost?
How much you spend on your New Zealand honeymoon will ultimately depend on the time of year you decide to visit, whether you've gone with a package deal or not, and the standard of accommodation that you choose.
If you are to spend a week in New Zealand for your honeymoon you can expect to pay something in the region of $1000 to $10 000 depending on your activities, transportation, and food expenditure.
Begin Planning Your Romantic Honeymoon To New Zealand Today
The stunning landscapes, epic natural scenery, and excess of captivating activities are what make New Zealand one of the most underrated honeymoon spots in the Southern hemisphere. Getting there may mean a lengthy flight, but once you arrive you might not want to leave.
There is truly something for every couple in this enchanting paradise, however, if you two don't consider yourselves to be "every couple" and New Zealand doesn't have exactly what you're looking for in a romantic getaway then make sure to check out our Couples Travel guides on other prime honeymoon destinations.