North Carolina is known for so many romantic getaways. From beautiful beaches to great country spaces and amazing cities and mountainsides.
Read further to discover some of the most romantic getaways, the best hotels and resorts you can stay in, and the activities you can do while in North Carolina to get the romantic vacation of your dreams.
What Makes North Carolina Perfect For Romantic Getaways?
No matter your getaway plans, there is something for every type of couple to explore. Enjoy a quiet cabin in the mountains, picnic on the lake, or take a long walk on a beach.
The options for romantic getaways in NC are endless. With so much to do, even a national park can be at the top of your list for a romantic couples activity.
Couples can spend anywhere from a long weekend to two whole weeks enjoying their romantic getaways. From eastern to western North Carolina, you are guaranteed to find a spot to hide out and get cozy with your partner.
Most Romantic Getaways in North Carolina
Chapel Hill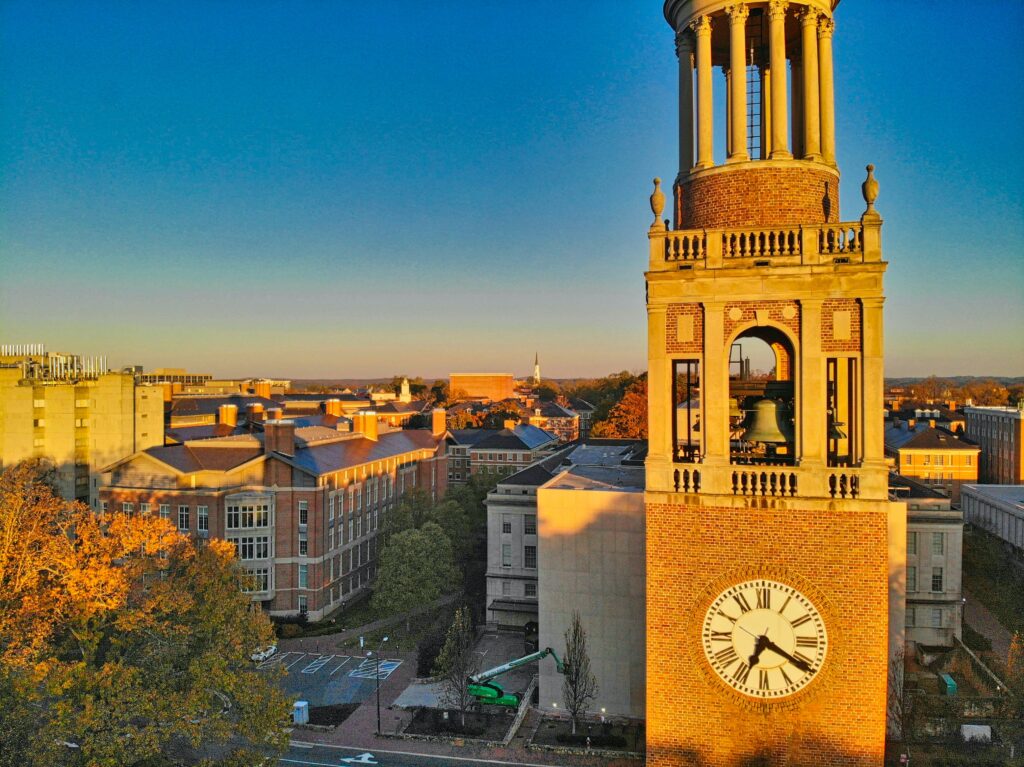 Chapel hill, a college town, is a historic district. It has architecture that dates back to the 1700s. Here you will find North Carolina's longest-running restaurant: The Carolina Coffee Shop, and the oldest public university, the University of North Carolina.
It is one of the most romantic weekend getaways in North Carolina. Couples can enjoy southern hospitality with great foods and even visit the Morehead Planetarium on the campus to go star gazing.
Best Accommodations in Chapel Hill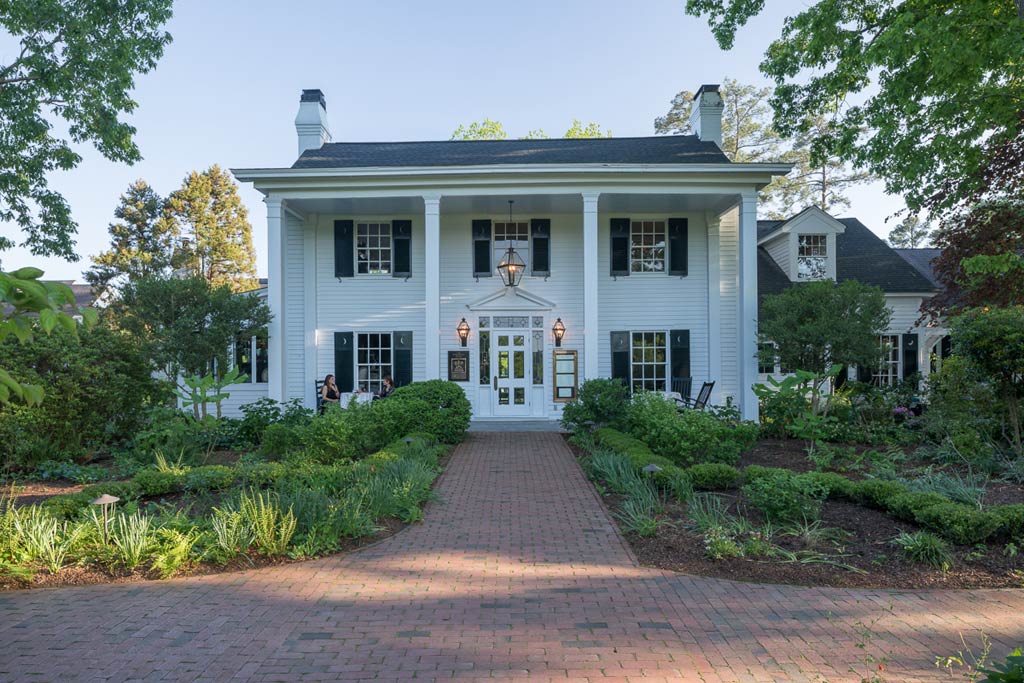 Price per night: $375 – $440
This inn is located just outside of the city. It is located on a historic farm and has 32 rooms to choose from.
The inn offers a gourmet menu and complimentary breakfast. This makes it one of the most stylish romantic getaways in NC.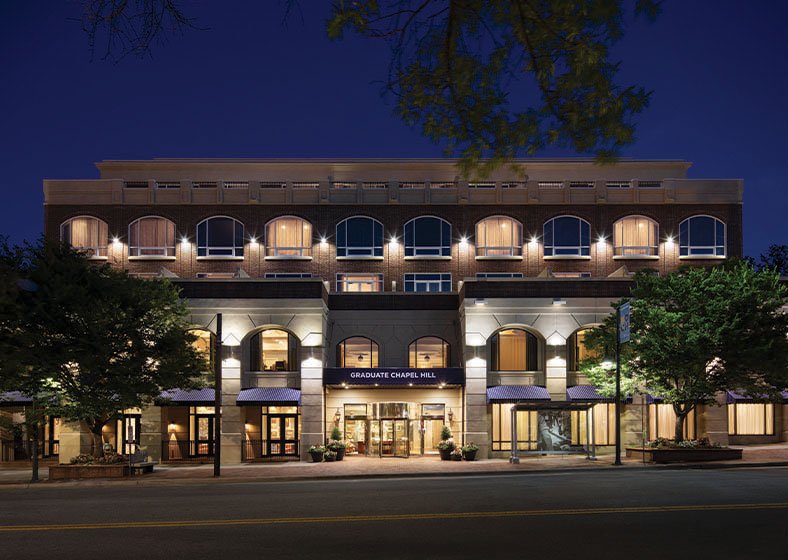 This hotel has an on-site restaurant and is located close to the Raleigh-Durham International Airport.
All guest rooms include a flat-screen TV and a refrigerator. You can enjoy an outside patio while feasting on an American-style menu of burgers, ribs, and cocktails.
Greensboro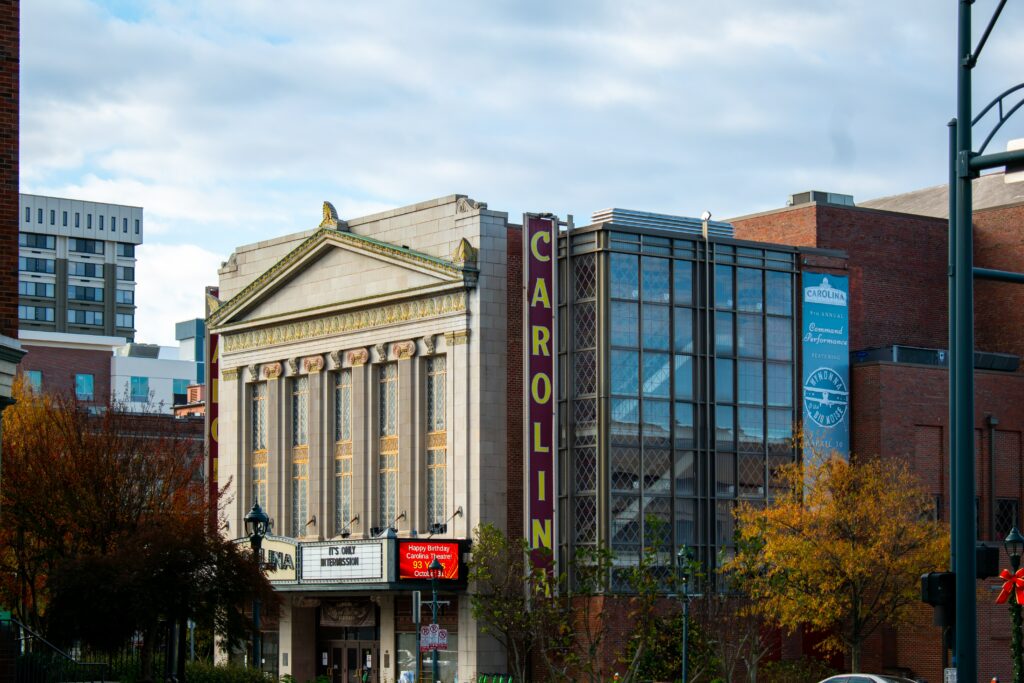 Greensboro is the perfect vacation place for those night owl couples.
The city is filled with clubs and has a house of jazz and dance barns that make for a fun time.
You can enjoy plenty of excursions on your romantic getaways in Greensboro. One of these is a visit to GreenhillCenter for North Carolina Art Centre. Art lovers will love this center. It is a space where North Carolina artists can show their work and host exhibitions.
The center also hosts musical arts and can be visited at any time of the year as their calendar is always packed with entertainment.
Greensboro History Museum is another top place to visit when in Greensboro. Known for all the knowledge it has on the civil war; history buffs can enjoy this museum. The museum also has a cultural history section and hosts current exhibitions to stay with the times.
Couples looking for romantic getaways will love their visit to Greensboro.
Best Accommodations in Greensboro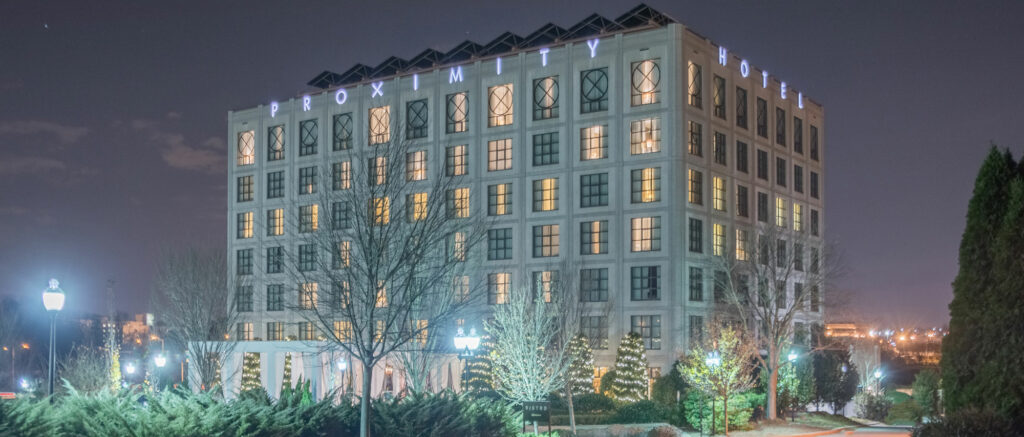 Price per night: $300- $354
With several romantic packages to choose from, couples can put this hotel on top of their romantic getaways list.
Enjoy room service, a hot tub, and other luxuries. The rooms have all the modern amenities a couple could wish for.
The Proximity Hotel also has other packages that can be enjoyed by anyone coming to stay. We highly recommend the Romantic Packages. The "Wink Wink Package" will transform all romantic getaways into memorable experiences.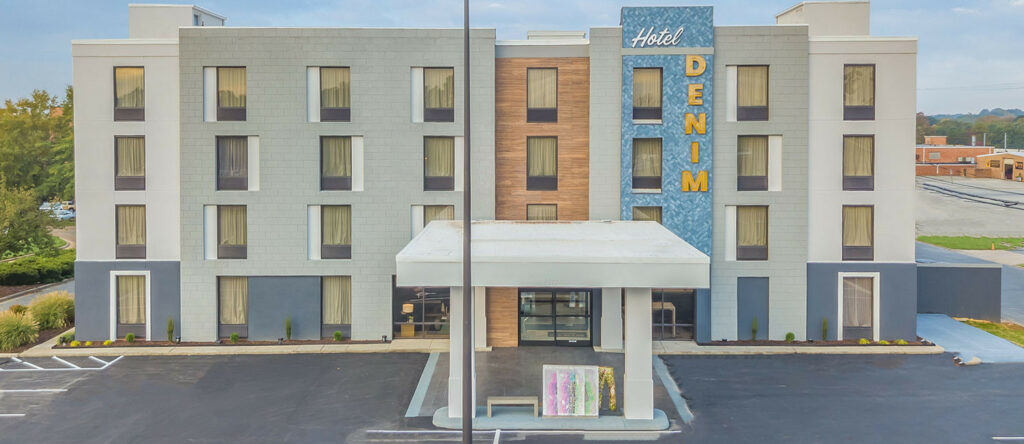 Each room has a standard coffee machine and supplies. The hotel also has free parking for its guests.
There is also a business center for those who might need to check in with work offering photocopy services and a fax machine.
Beaufort
This town is on North Carolina's crystal coast. It is known as the southern outer banks and is one of the best romantic getaways. The city also has a rich history that you can learn about.
There are plenty of romantic activities to do while in Beaufort.
Does the name "lake lure" ring a bell? Does the movie dirty dancing? This is the famous shooting location for the Dirty Dancing movie. You can go on a lake tour and visit the sets from the film.
For adventurous couples looking to spice up their romantic getaways, you can also enjoy outdoor activities such as ziplining.
Best Accommodations in Beaufort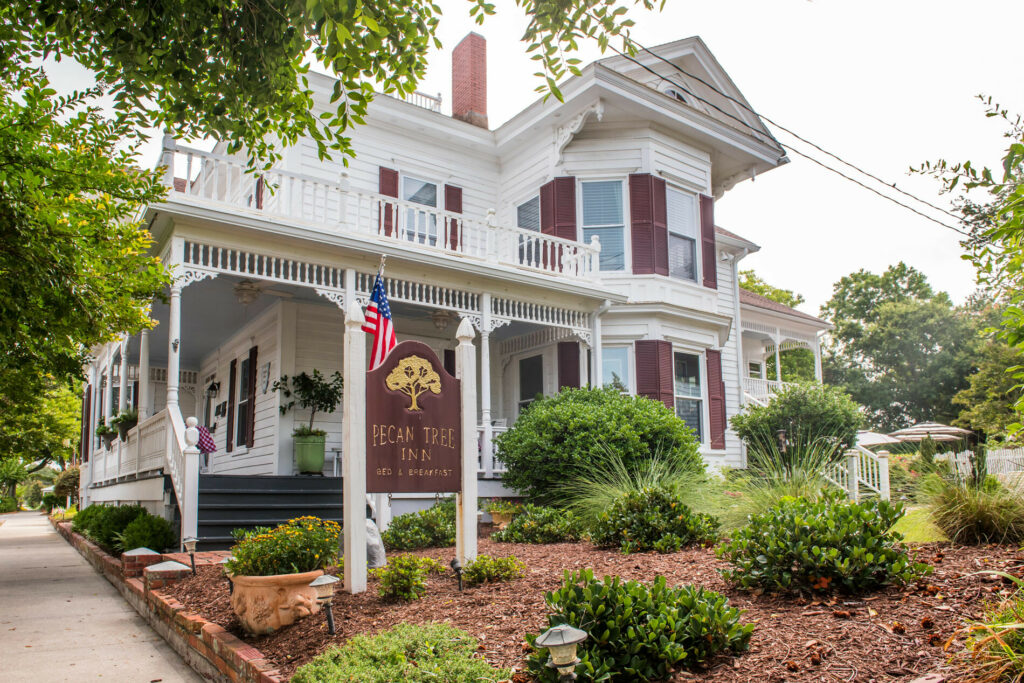 Price per night: $185-$250 + 12.75% tax
The Pecan Tree Inn gives guests a quiet, romantic experience with only seven rooms to choose from.
They also off breakfast and snacks in the afternoon. These guest rooms are equipped with all the amenities that you have at home.
Each suite has private bathrooms and a queen-sized bed.
Boone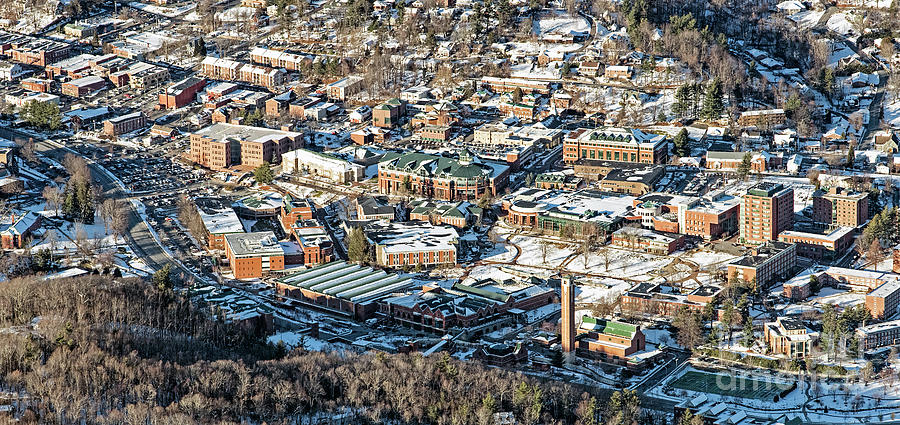 You can find Boone off the Blue Ridge Parkway and enjoy a romantic escape in the mountain cabins with a massive stone fireplace. Boone has stunning natural beauty.
There is also a spot for a romantic view of the sun setting. This can be done by going to Blowing rock to watch the sun set over the blue ridge mountains. Aside from just watching the sun go down or enjoying the view from your romantic cabins, you can also enjoy festivals, art galleries, wineries, and museums while in Blowing rock.
There are also three ski resorts to choose from. Many cabins have wood-burning fireplaces installed to heat up after spending the day on the slopes.
Best Accommodations in Boone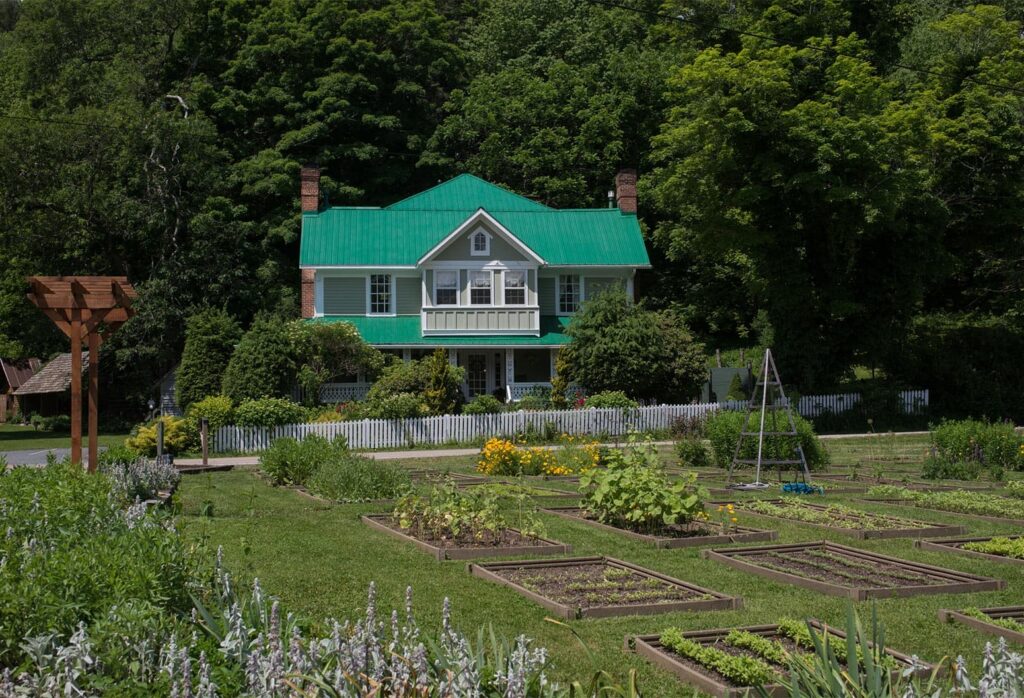 Price per night: starts at $229, breakfast and taxes not included
This North Carolina country-style inn is ideal for couples looking for a romantic break.
The Mast Farm Inn has a great variety of luxury rooms on offer with its accommodation packages. Couples can choose to stay in a cottage, cabin, or room.
The inn also offers a two-course breakfast every day.
Price per night: starts from $295
Located in the blue ridge mountains, these cabins are surrounded by deep gorges, valleys, and tall mountains.
Each of the cabins is completely secluded, and each has a private deck to take in the views.
Couples can enjoy the peace and quiet away from traffic and busy city life.
Blowing Rock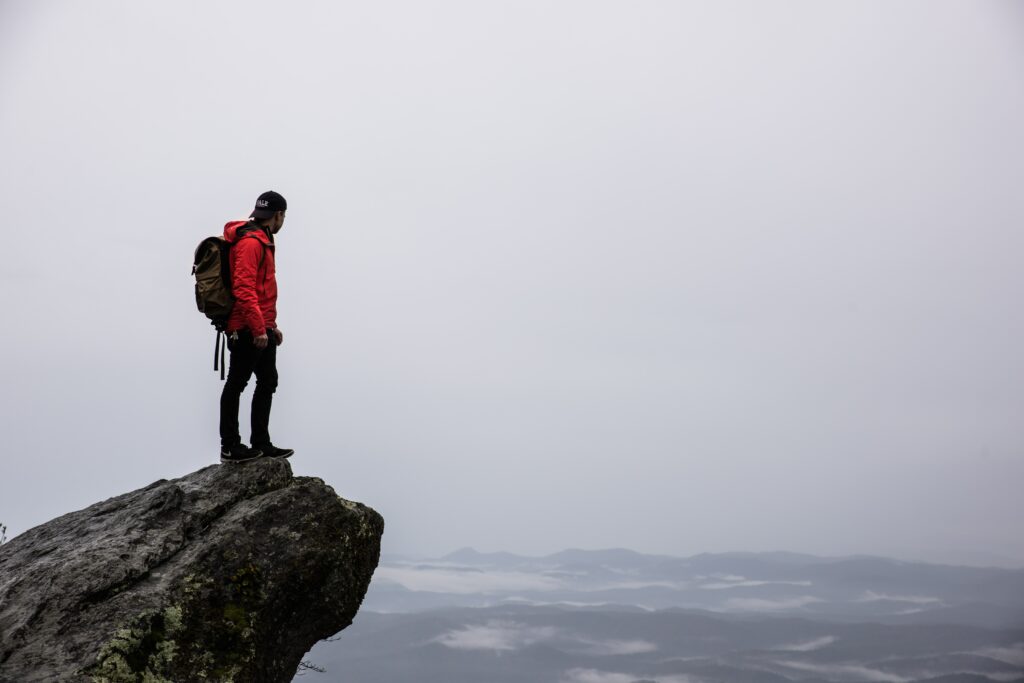 Blowing Rock is known for its amazing mountainside cabins and villas. There is a wide range of activities that couples can enjoy.
This is a relaxing environment that couples can use on a romantic vacation to spend some quality time together.
While there, couples should visit the Moses Cone memorial park. This county estate of the textile entrepreneur Moses Cone has been preserved since 1901 when he built this manor.
Couples can visit Blowing Rocks' first brewery and enjoy the ales and lagers that they produce.
Best Accommodation in Blowing rock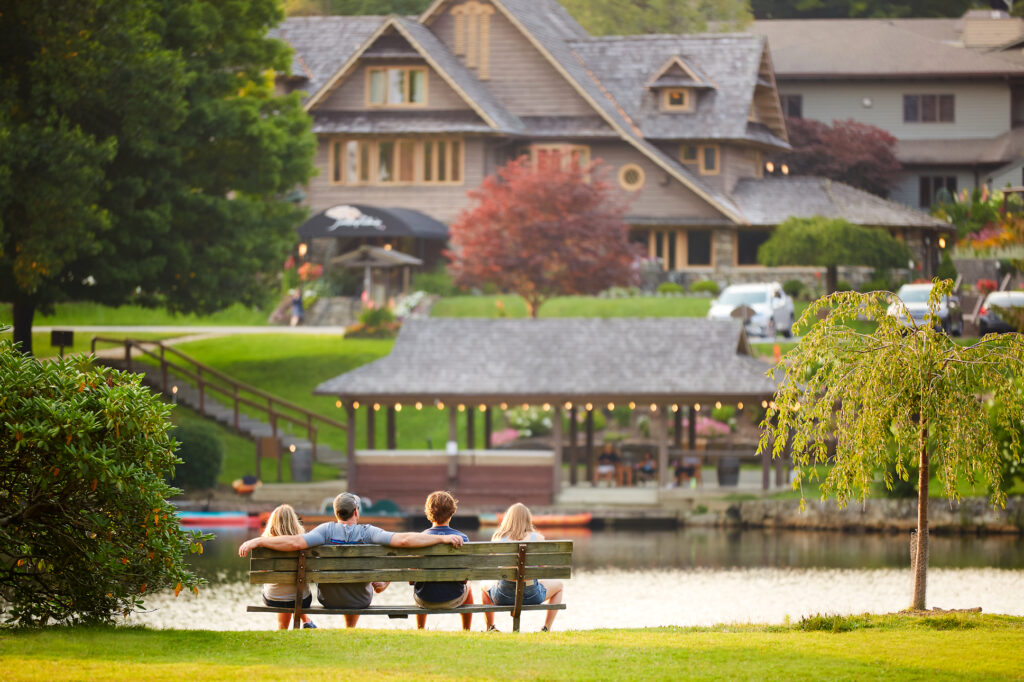 Price per night: $161-$304
Chetola Resort is located on 78 acres of lush mountainside. Couples planning romantic getaways to this gorgeous resort will not be disappointed!
The lodge offers standard (but comfortable) lodge rooms or condominiums. Guests can also opt to stay at the Bob Timberlake Inn at Chetola Resort.
For adventurous couples, there are plenty of on-site recreational activities. Guests can access the hot tub, sauna, and fitness gym, or simply cozy up with some board games and puzzles.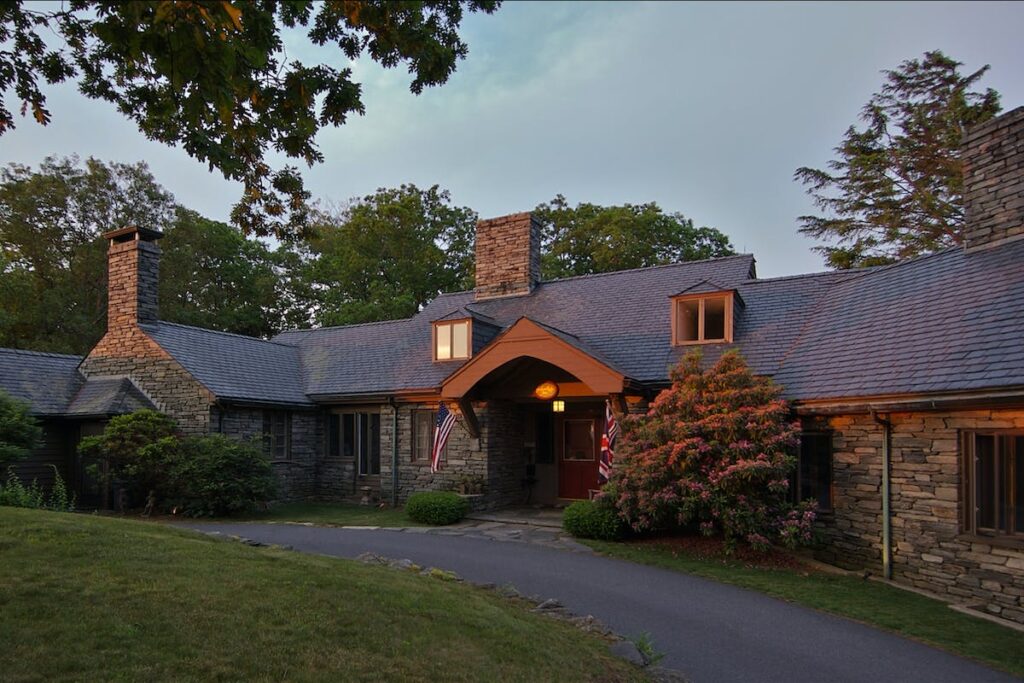 The Gideon Ridge Inn became a bed and breakfast in the 1980s and has been a hotspot for romantic getaways in North Carolina ever since.
The inn offers a European-style dining room with a wide menu of multi meals throughout the day. Its on-site restaurant is award-winning with its constantly changing menus.
There are ten rooms at the inn. Couples can choose from king suites or terrace rooms. Some of the rooms have fireplaces as an added bonus!
Charlotte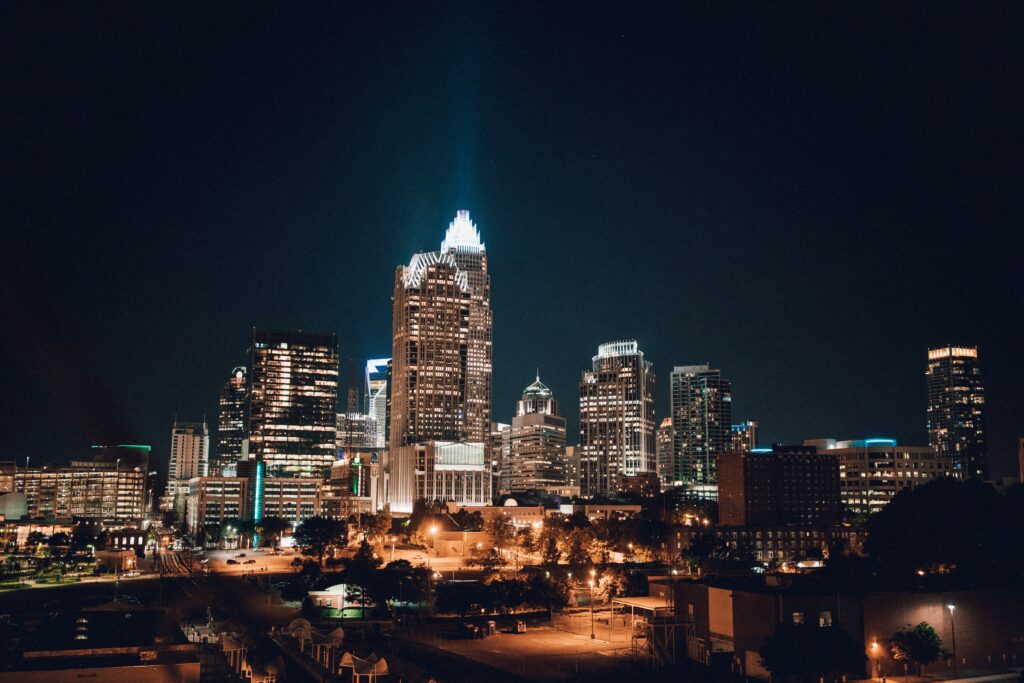 The city of Charlotte is one of the largest cities in North Carolina and a great one for romantic getaways. You can enjoy many tours and shopping and watch world-class art performances as you navigate the city.
Charlotte is home to amazing restaurants, and going on a food tour will enable you to sample great foods while visiting popular eateries.
Nascar Hall of Fame hosts fun couple activities from virtually building your race car to driving one on an iRace Simulator.
With many activities available to you, enjoy your time on holiday fully by exploring all Charlotte has to offer.
Best Accommodations in Charlotte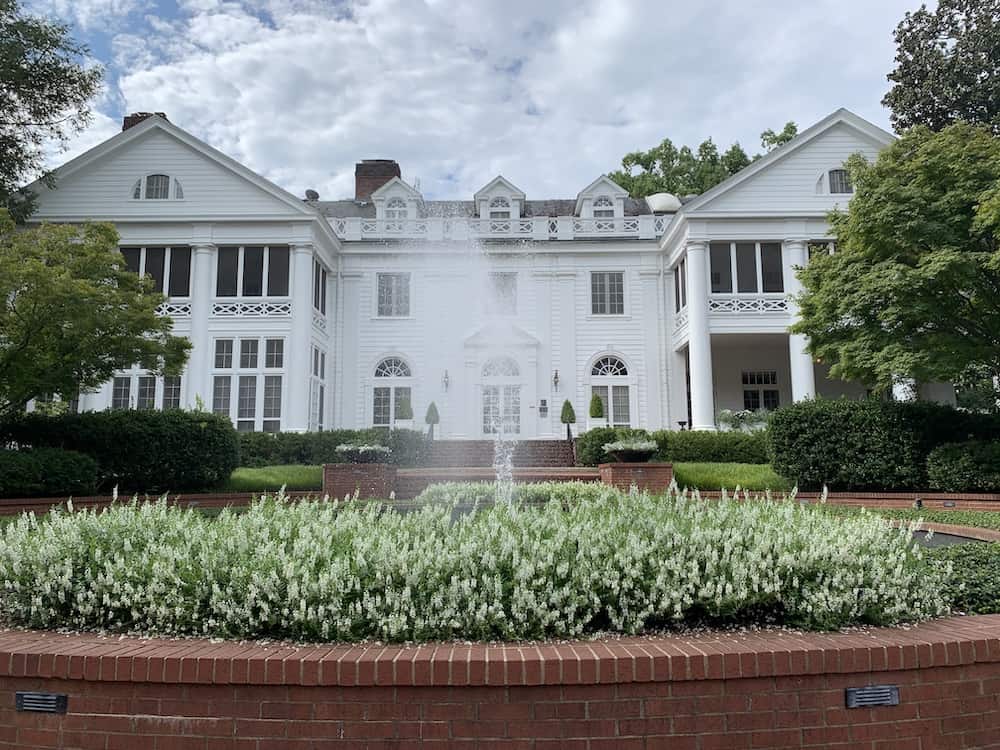 Price per night: $259-$350
It is located in Charlotte, North Carolina. Duke mansion is one of the most romantic places and is 100 years old. There are 60 rooms to choose from, and even a penthouse is available.
All the rooms have private baths and either king or queen beds. The Dowd Suite is the most luxurious room available, with a soaking tub and views of the garden.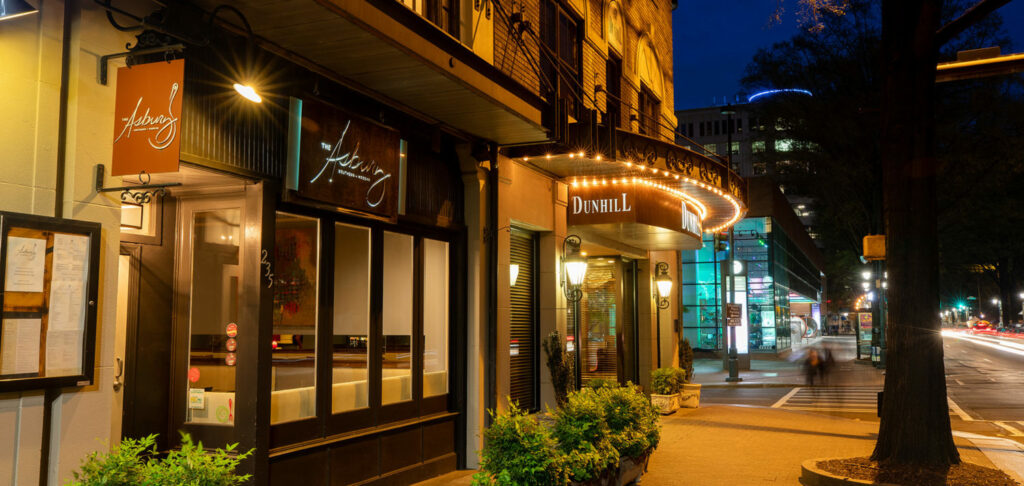 Opened in 1929, this hotel has influences from America, Italy, and England. With 100 rooms, couples can enjoy the luxury of fancy treatment and beautiful decor.
Wilmington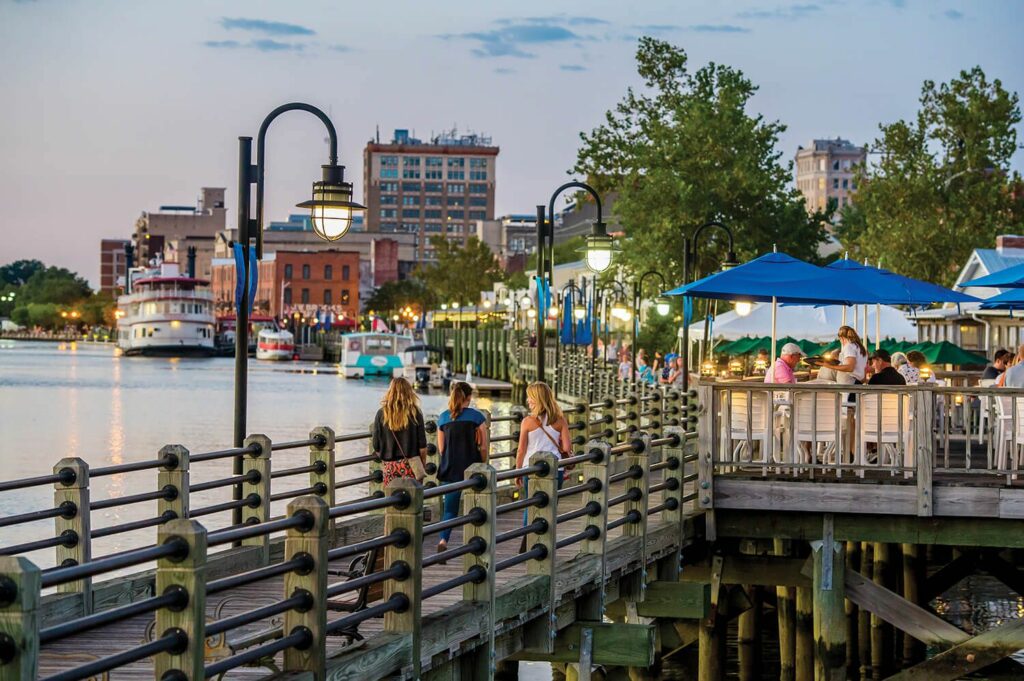 Wilmington is perfect for the most romantic getaways in North Carolina. This small coastal town has restaurant balconies where you can enjoy a meal and watch the sunset over the Cape Fear River.
Best accommodations in Wilmington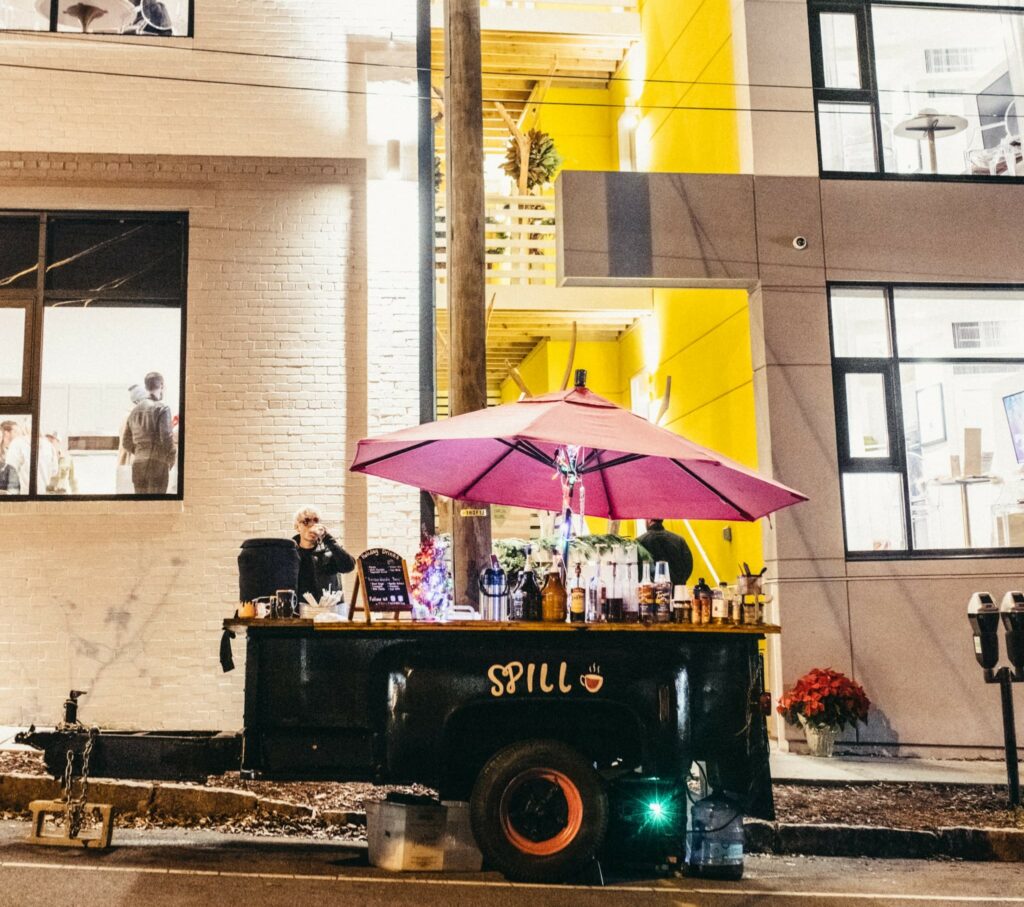 Price per night: Starts from $185
The Hive Boutique Hotel only has 15 spacious rooms with full kitchens that include modern amenities where you can cook your own meals.
You can even do on-site shopping. This is one of the romantic places to stay after enjoying all the daily activities Wilmington has to offer.
Outer Banks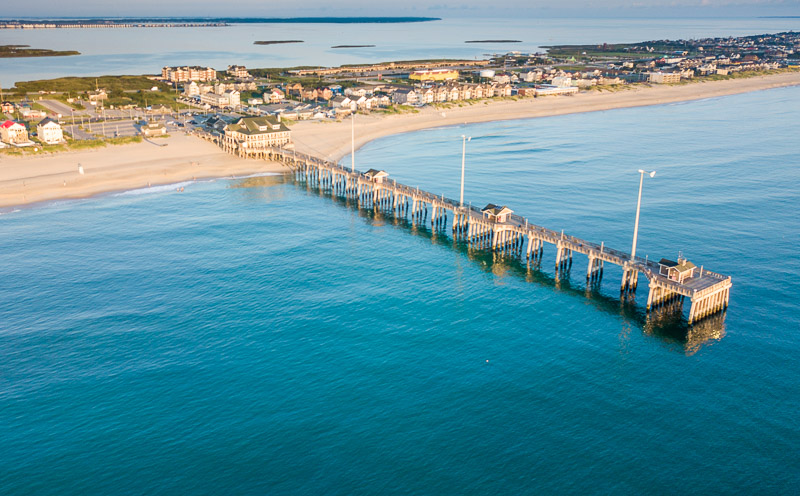 From going on wild horse tours along the beach or simply enjoying the waves, this is one of the ideal places for romantic getaways. You can even visit the Cape Lookout National Seashore and get to see the lighthouse.
There are many fun and exciting activities for couples to try out while on the Outer Banks on their romantic escape.
Best Accommodations in Outer Banks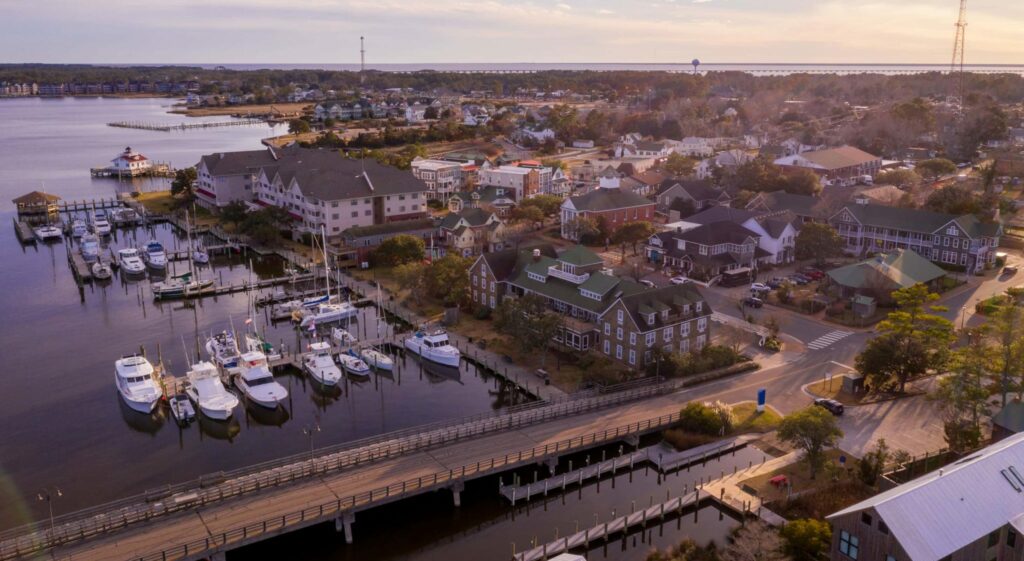 This Inn is built with wood and fitted with glass-stained windows. It is located right on the water in Manteo and within walking distance from many beaches.
It is the ideal stay for couples looking to retreat to a serene environment after spending the day at bustling beaches.
There are premium rooms, standard rooms and suites to choose from. All the rooms are crisp and clean, matching the seaside environment.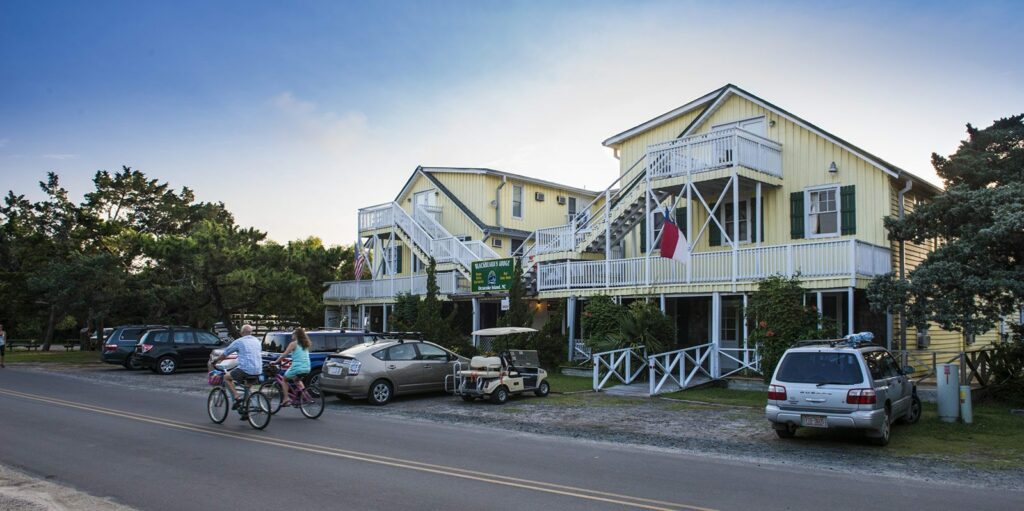 Price per night: $209 +$25 per night per pet
Guests can choose from 37 rooms, all with kitchens. There is also a game room, BBQ facilities, and an outdoor pool.
Couples can also rent a golf cart and bikes to make the most of the outdoors on their romantic getaways.
Asheville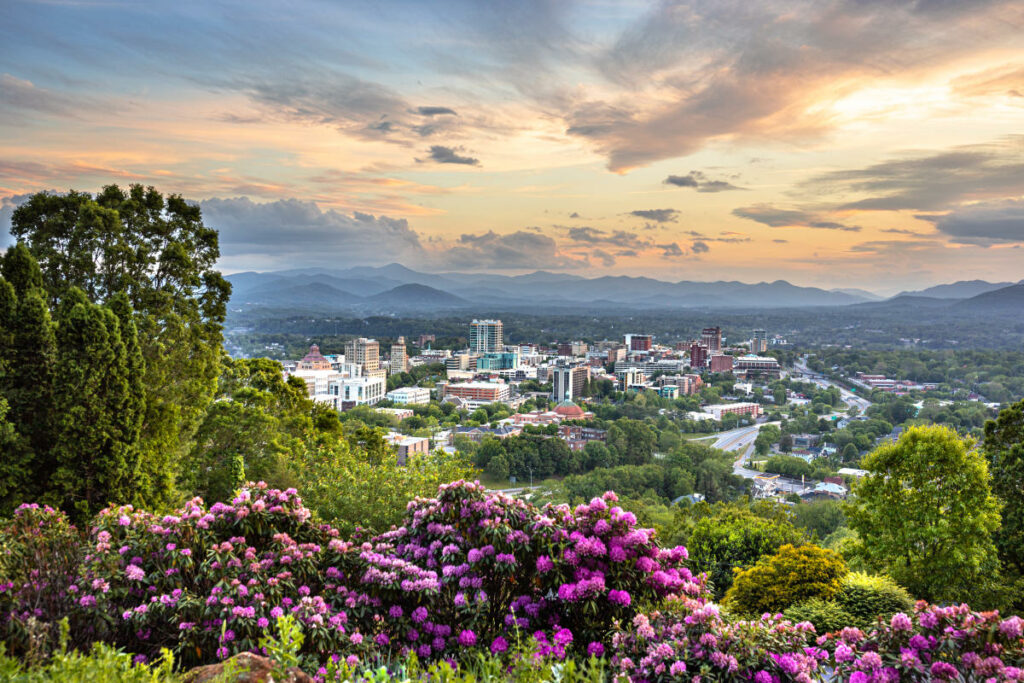 Couples who love the outdoors should seek out a trip to the Blue Ridge Mountains area. You can enjoy a wide range of activities, such as taking a cruise to a spa or trying out their hiking trails.
Baltimore Estate is one of the most visited places in Asheville.
Best Accommodations in Asheville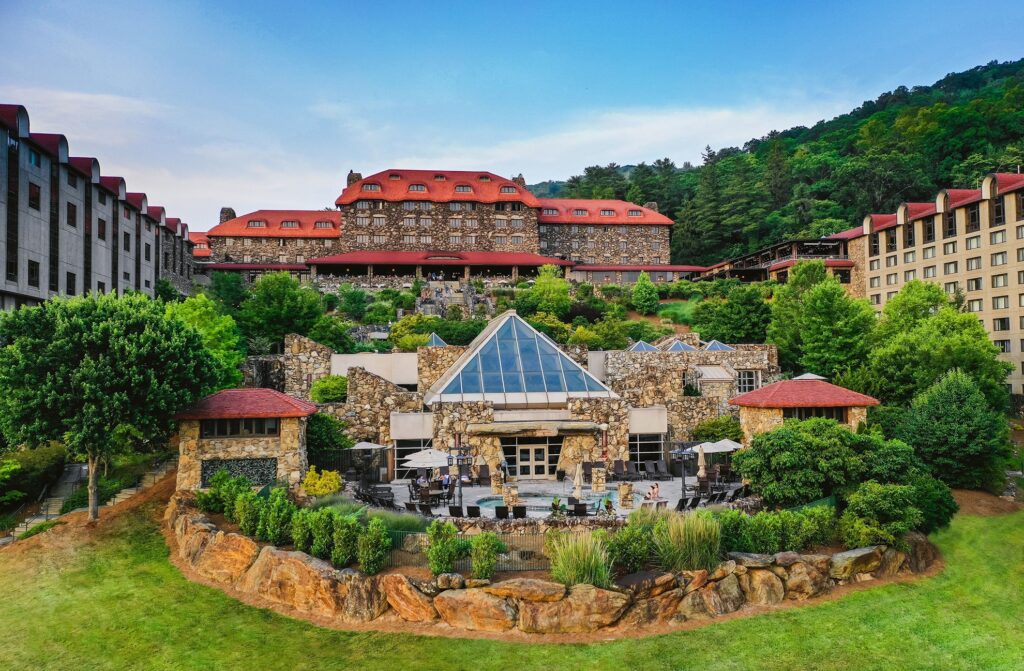 Price per night: $334- $400
Omni Grove Park Inn is one of the best inns, as it is highly recommended by couples who have stayed before.
At Omni Grove Park Inn, you get amazing views of the Blue Ridge Mountains and the Blue Ridge Parkway. It is pretty old, built in 1913 but comes with four on-site restaurants and a bar.
You can also enjoy the golf courses and a spa on site.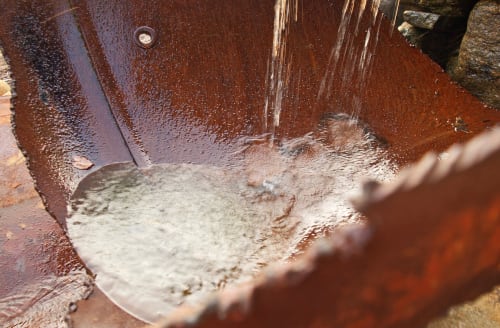 This mountain spa and retreat is located on farmland, giving guests the tranquility they seek for a romantic weekend away, leaving them feeling well-rested and ready to tackle the world.
They have two outdoor whirlpool tubs and an indoor infrared sauna.
Bryson City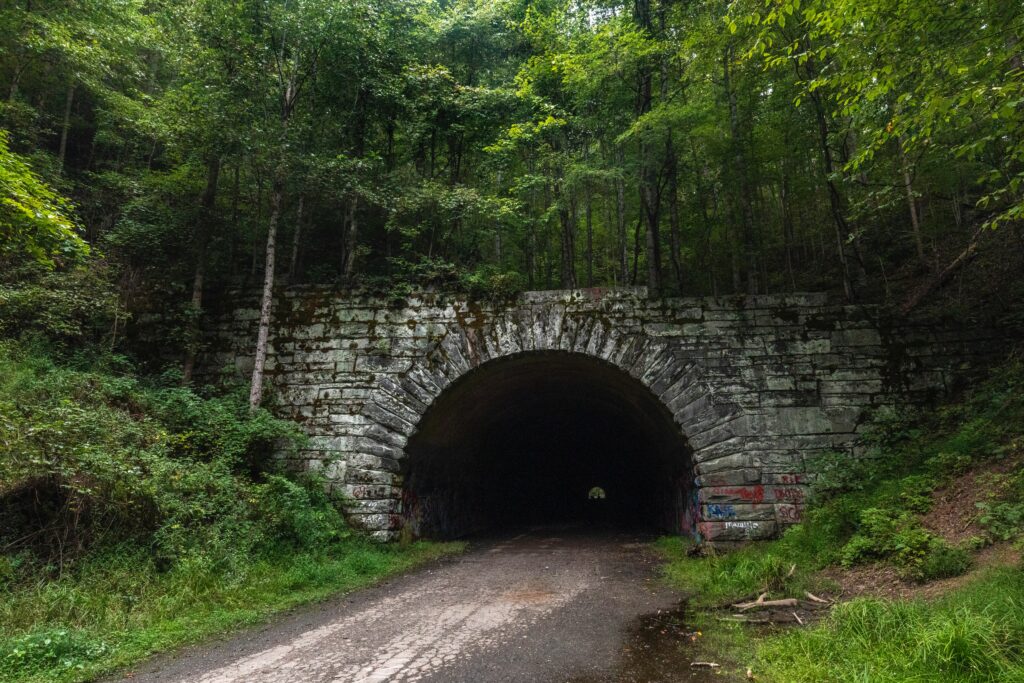 Bryson City is famous for its great Smoky Mountains.
These are the top of the list of the most romantic getaways that couples can enjoy when in the city. Couples who love the outdoors will love the city as there are so much to do in the surrounding mountainside.
Bryson City is one of the best romantic getaways in NC for outdoor enthusiasts or couples who love to stay warm by the fire.
Best Accommodations in Bryson City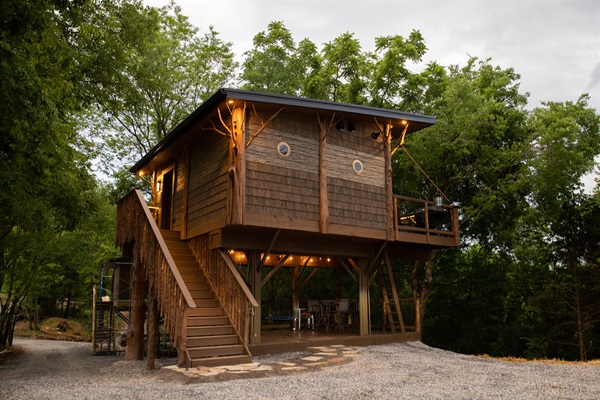 The Tree House is located in the Smoky Mountains and overlooks the city. The rooms all have access to Netflix.
The Tree House also has an outdoor area for enjoying a fireplace and roasting marshmallows.
Price per night: $307+ $35 per night per pet
Guests can enjoy a family-style cabin while staying in private rooms. The kitchen area allows for many cooks and extra help.
Top Excursions & Activities To Do On A North Carolina Romantic Getaway
Bald Head Island
This island is very isolated, making it perfect for couples who want some quiet time away from busy cities.
Only a twenty-minute ferry ride over the Cape Fear seashore, and you are on Bald Head Island.
Here are some of the top activities to do while on the island.
Enjoy outdoor Marina restaurants
There are many outside restaurants on the island that you can enjoy while visiting.
Visit the lighthouse
One of the oldest lighthouses, it was built in 1817. This spot is famous for proposals while the sun sets on the horizon.
Elkin
Elkin is another excellent romantic break in North Carolina for the more outdoorsy couples. A town filled with trails for hikes and three dozen wineries- this is a perfect place to get to know your wines!
Here are some of the top places to check out when in Elkin.
Elkin Creek Vineyard
Their Sunday special includes serving pizza on sourdough crusts.
Kayaking on the Yadkin River
Not only can you kayak, but there are bike trails and the option of hot balloon rides when you head down to the Yadkin River.
Sample Itinerary & Budget For Your Romantic Getaways In North Carolina:
Here is a sample of things you can do while spending a romantic weekend in North Carolina:
Day 1: Once you have arrived in Boone and checked in to your hotel, you can start the day by visiting The Hickory Ridge Living History Museum. Here you can spend the afternoon learning about how life was in 1785-1805.
For supper, you can head on down to Dan'l Boone Inn to enjoy a delicious home-cooked country meal.
| | |
| --- | --- |
| Activity | Cost |
| Admission fee for the museum | $8 (adults)/ |
| Dinner for two | $22.95 per person |
| Cabin | $300 per night |
Day 2: If you are an animal lover, then Spring Haven Farm in Chapel Hill is the hotspot for seeing baby goats. Enjoy the day on the farm, getting to see how the animals are cared for and how life on the farm is.
Later you can head to downtown Chapel Hill. Here you can choose from 95 restaurants, cafes, and bars that are locally and independently owned. We recommend you try AL's Burger Shack, where you can enjoy award-winning burgers, and their menu also caters to vegetarian diets.
End the evening off at Kipos Greek Taverna, with a wide variety dinner menu. You can enjoy the traditional greek foods as if you were in Greece. It doesn't get any more romantic than this!
Prices:
| | |
| --- | --- |
| Activity | Cost |
| Spring Haven Farm | General Admission is $10.80-$12.15 |
| Al's Burger Shack | $20 per person |
| Kipos Greek Taverna | $5-$31 |
Day 3: Spend the day in Wilmington; takea Wilmington tour. You can decide on a self-guided tour which can be loads of fun. Mapping out your destinations by getting a map or downloading an app to help with the tour.
Or you can choose between various other tours offered at the information kiosk downtown. These tours can include ghost tours and even horse-drawn carriage tours of the town.
After going on sightseeing, pack a bag and head down to the beautiful Wrightsville beach.
The Wrightsville mailbox was made famous by Nicholas Sparks' novel. You can find handwritten notes and letters in these mailboxes on the beach.
Romantics at heart will soak up all these secret love letters and the sun as they read the filled mailbox.
End off the evening at one of the amazing pubs and cafes along the beach and enjoy a lovely meal. We recommend trying out Anne Bonny's Bar and Grill. This is a floating restaurant where you can enjoy a variety of foods and amazing drinks.
Prices:
| | |
| --- | --- |
| Activity | Cost |
| Tours | $90 per person |
| Bar and Grill | $20-$25 per person |
FAQs
How much does a North Carolina romantic break cost on average?
The average cost for couples on romantic getaways in North Carolina for one week is estimated between $1,906-$3,819.
When is the best time to visit North Carolina?
The best time to visit North Carolina is during the summer months: June to August. However, you should be mindful that this is also hurricane season, so checking the weather forecast should be a priority.
How long do people typically spend in North Carolina on a romantic getaway?
Some people take romantic weekends, while others stay for two weeks on vacation.
Start Planning Your Ideal Romantic Getaway
If you are planning to go to North Carolina for a romantic weekend, this article has provided the top romantic places where you can go and spend a weekend or two.
Don't delay getting in some vacation time! And make sure to check out Couples Travel for all the resources you need.