Suppose you are looking for a local honeymoon destination that can offer you romance and adventure on the hillside or the coastline as well as rich culture and bustling cities. In that case, the Lone Star State might be the perfect getaway for your upcoming honeymoon!
This ultimate Texas Honeymoon guide will take you through the best honeymoon destinations in the state and provide you with the best resorts, hotels, and other accommodation in Texas. Our special example itinerary has it all planned out – from romantic horseback riding to dinner on the beach at sunset, our list will have you swoon!
What Makes Texas Perfect For A Honeymoon
Most people think of honeymoon destinations as exotic places on deserted beaches in foreign countries that are only reached by catching several red eyes, but let's face it – being jet lagged on your honeymoon is one of the last things you should be worried about when there are beautiful landscapes and breathtaking sunsets right in front of your doorstep.
Lucky for you, Texas has stunning plains, the beautiful Hill Country, and romantic beaches to offer, and you don't even have to make sure that your passport is still valid to take your spouse on a romantic honeymoon right around the corner.
Texas convinces with vast landscapes which are perfect for horseback riding, bustling cities such as Austin and Dallas for a city-based honeymoon with lots of cultural experiences, plus a little bit further south towards San Antonio, you and your loved one can still catch a whiff of the fiery Mexican heritage in the Lone Star State.
Best Honeymoon Resorts, Hotels, and Other Stays in Texas
No matter where you choose to go in Texas, you can select destinations with several different features. Whether you are looking for a secluded adult-only resort, an adventure-packed outdoor holiday, or enjoy modern luxuries in the big cities – our best places to stay for your Texas honeymoon will help you find whatever suits your personality and budget!
Price per Night: $382 – $1,549
Best For: Adults-Only, extended stays
Availability: Easy to book
La Cantera offers guests several rooms with adult-only options to relax and enjoy treatments after a day of walking through and exploring San Antonio. This is a great honeymoon destination if you enjoy being treated to a couple's massage and some peace and tranquility.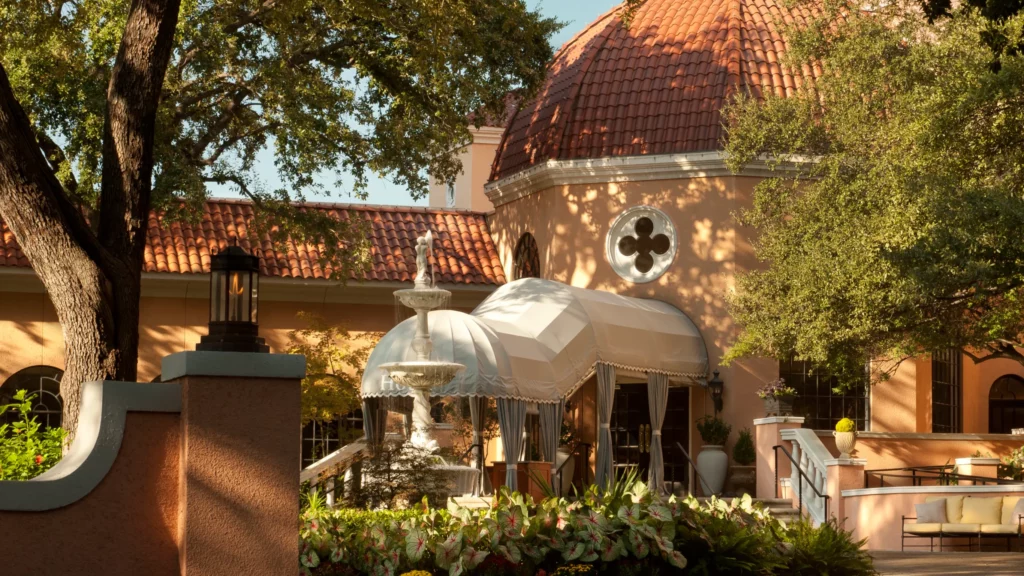 Price per Night: $1,300 – $4,420
Best For: Older couples
Availability: Limited to book
The beautiful Rosewood Mansion is a true boutique hotel situated in Dallas in what was once the house of one of the local cotton Moghuls. If you appreciate art and the picturesque interior of spacious guest rooms, this exquisite place is definitely worth a visit.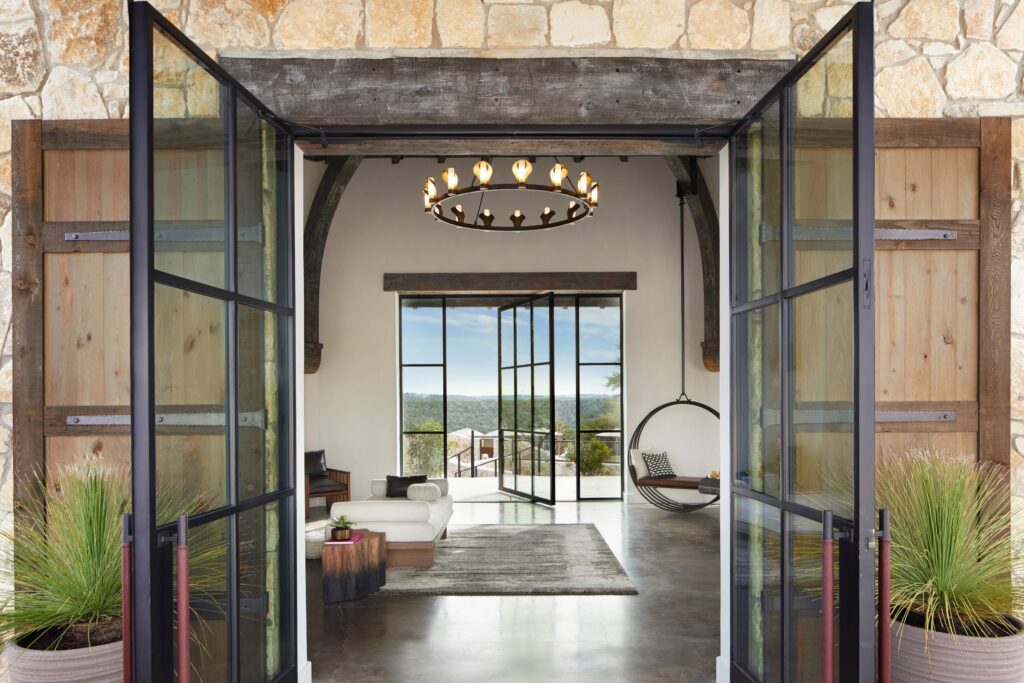 Price per Night: $1,638 – $1,938
Best For: Younger couples, extended stays, short stays
Availability: Easy to book
This Texas Honeymoon destination is one to come back to for anniversaries to follow.
Whether you want to explore the beautiful Texas Hill Country on horseback or go on long hikes, this tranquil getaway just 20 minutes outside Austin is a true haven. On top of that, guests enjoy spa treatments, guest rooms with a private hot tub, and an exquisite dining room using organic produce only.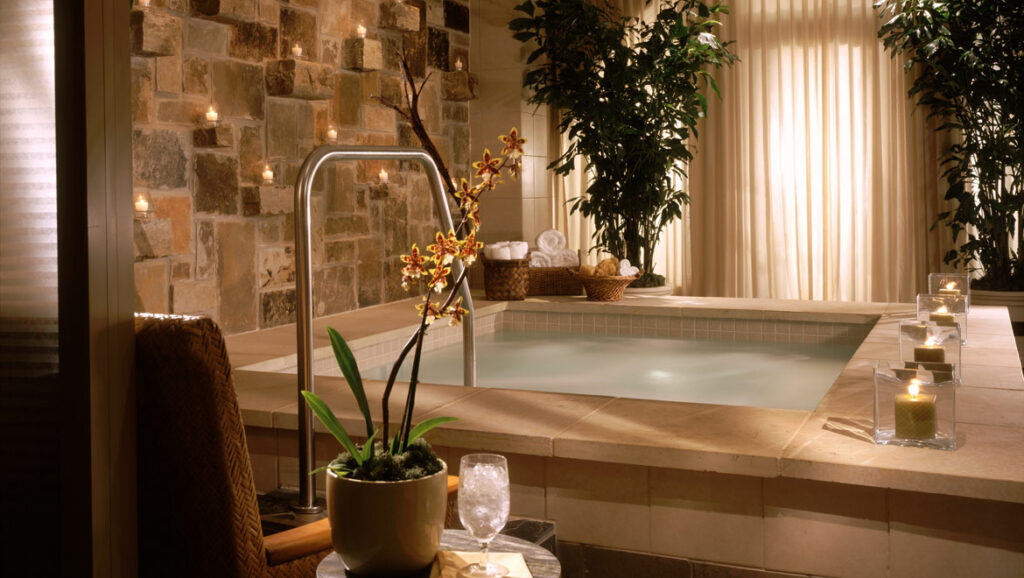 Price per Night: $341 – $670
Best For: All-inclusive, adults-only
Availability: Easy to book
Mokara truly ticks all the boxes regarding honeymoon destinations and what they can offer. As if their 17,000 square-foot luxury onsite spa adjacent to a rooftop pool wasn't enough, guests are being offered lavish honeymoon packages that include sparkling wine and chocolates, followed by a late check-out after they spent the day meandering around San Antonio's Riverwalk.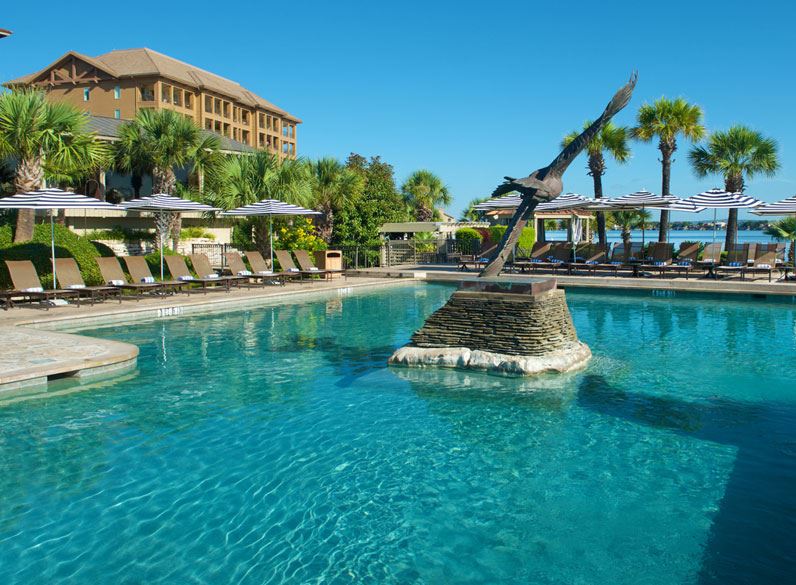 Price per Night: $369 – $399
Best For: Couples & families alike
Availability: Easy to book
If you are thinking about spending your Texas honeymoon in the Texas Hill Country – the Horseshoe Bay Resort can offer newlyweds exactly the privacy they are looking for in their onsite spa area. Or, if you wish to be even more secluded, why not rent one of the resort's private homes while still being able to attend live music events and more fun activities on the hotel grounds?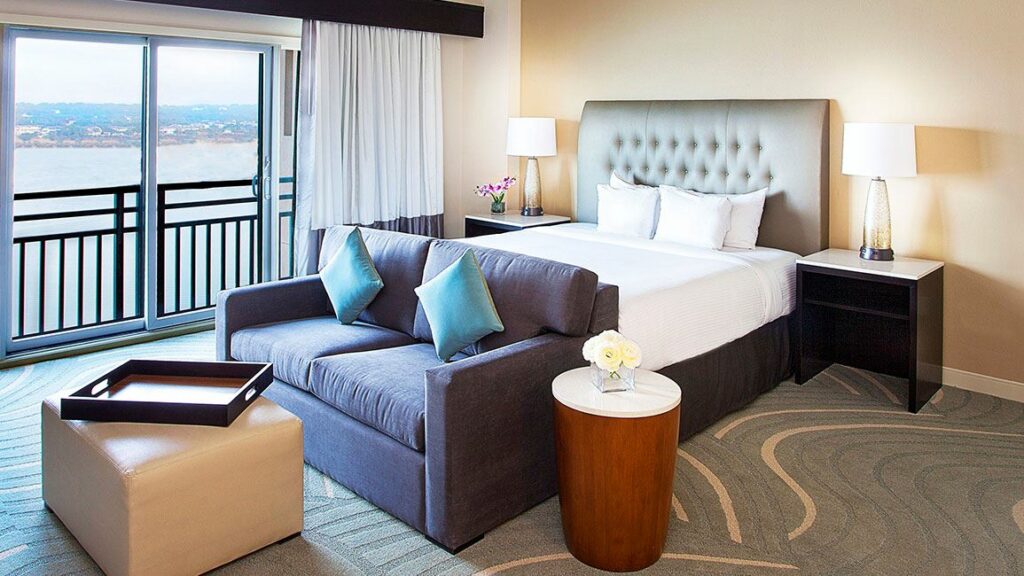 Price per Night: $232 – $287
Best For: Families as well as couples
Availability: Easy to book
If you wish to take some time off and enjoy nature after strolling around Austin, this resort & spa located right at Lake Travis is the perfect hideaway. You will love the lake views, and the abundance of pools this hotel offers if you are a water lover. If you are looking for excursions, there are wine tours, golf courses, and other fun outdoor activities near Lakeway Resort & Spa.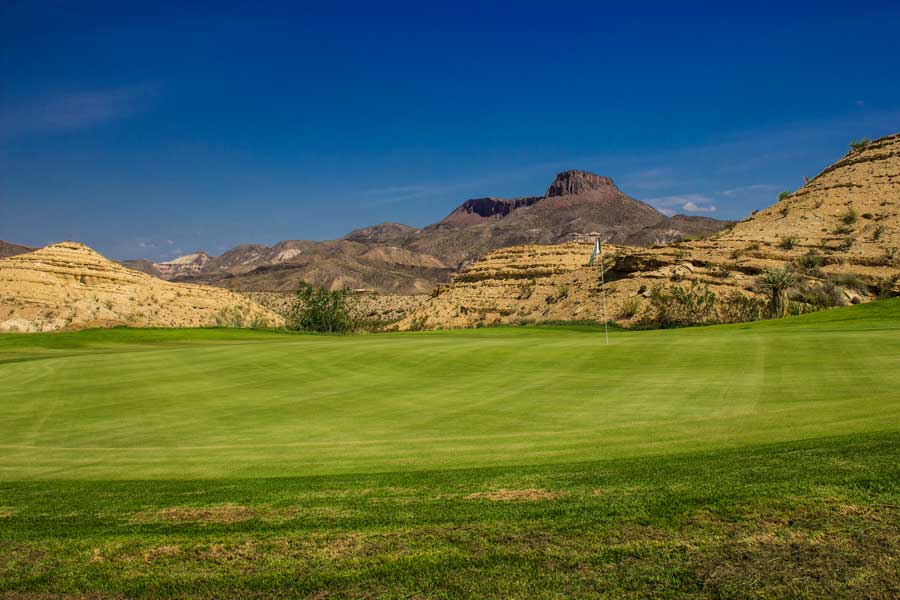 Price per Night: $159 – $209
Best For: Short stays
Availability: Easy to book
If you don't want to miss the driving range and still work on your handicaps during your Texas honeymoon, then Lajitas Golf Resort can offer you a stunning golf course and all the other luxuries you would expect from this resort. This luxury hotel offers a spa and an outdoor pool with scenic views over the golf courses and landscapes and offers lots of outdoor excursions such as ziplining or a horseback ride with your loved one.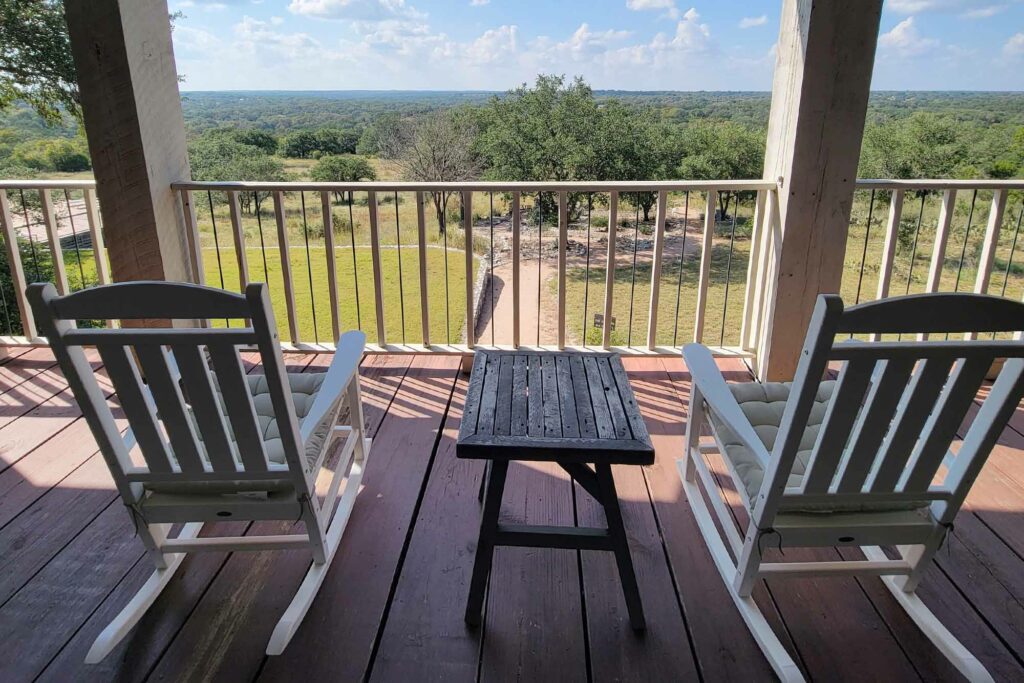 Price per Night: $349 – $599
Best For: All-inclusive
Availability: Easy to book
Sage Hill Inn & Spa is more than just an all-inclusive hotel. This place is a gem of tranquility and abundance in nature, thanks to the 88 acres of land in which their rooms and private cottages are nestled.
This vast outdoor space also offers plenty of outdoor activities to be enjoyed, such as hiking or playing bocce, after which you can relax in the hot tub or in front of an open fire. Their all-inclusive meals are farm-to-table and offer an incredible variety of fresh and local produce.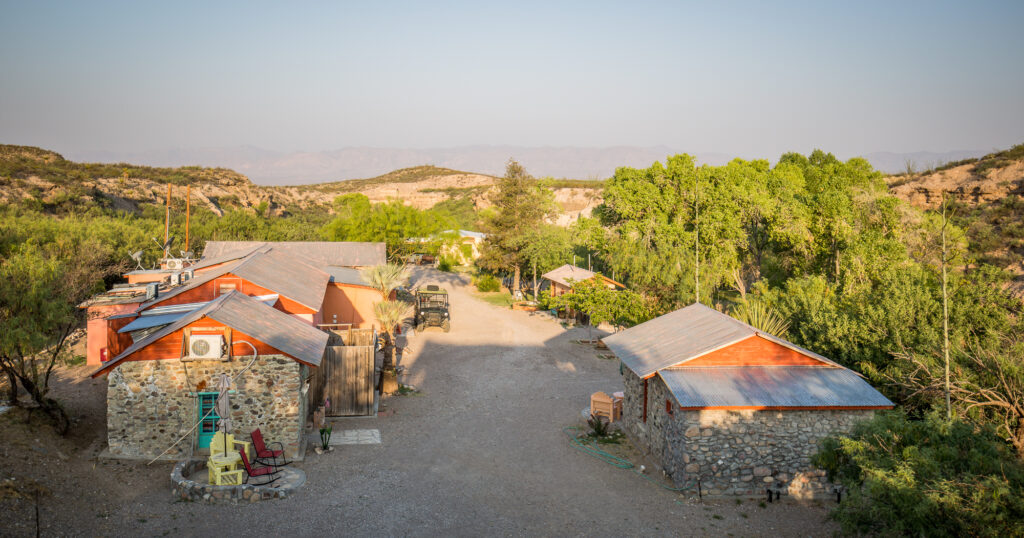 Price per Night: $135 – $190
Best For: Adults-only
Availability: Limited to book
Ever dreamt of spending a romantic retreat under the night sky with your loved one and a bottle of champagne in some natural hot springs? Then Chinati is the place to go.
This place offers a rustic but private and secluded stay for newlyweds who wish to focus their time only on being with each other – no cellphone reception and all.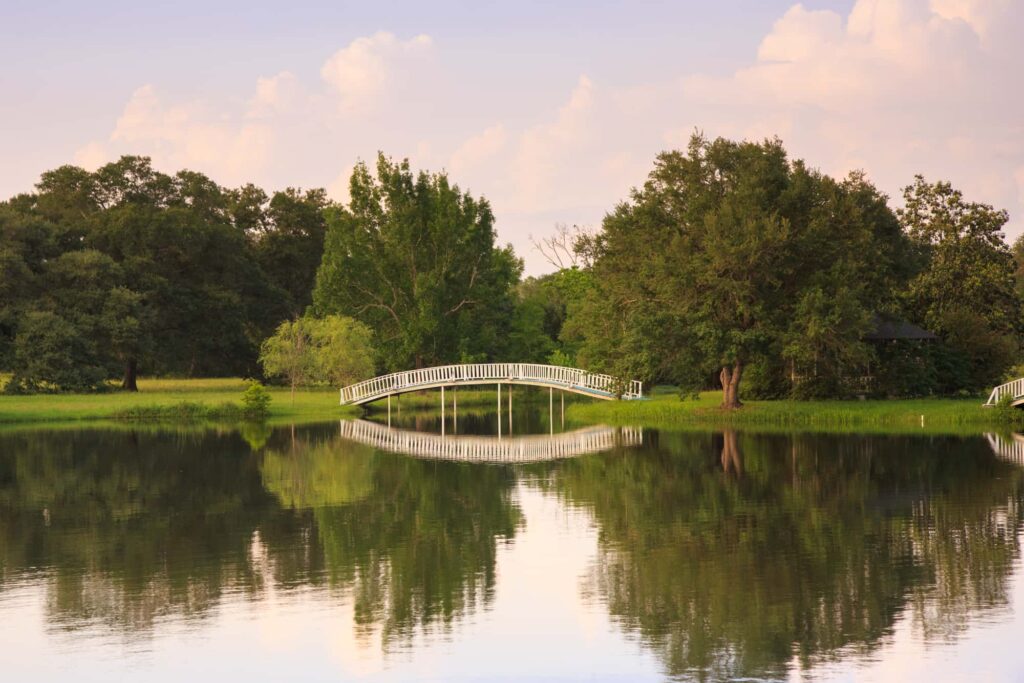 Price per Night: $229 – $399
Best For: Adults-only
Availability: Easy to book
If you are looking for a place to stay near Houston, then Blisswood Bed and Breakfast ranch is one of the honeymoon destinations you should not miss. The game is in the name at Blisswood, as they have an Enchanted Cabin on offer for a more secluded honeymoon with private hot tubs in the woods.
On top of the romantic and fairy-tale-esque vibe that this place is already giving off, couples packages such as horseback riding followed by a picnic, or a romantic dinner for two, are an attractive option to create an even more honeymoon-y feeling.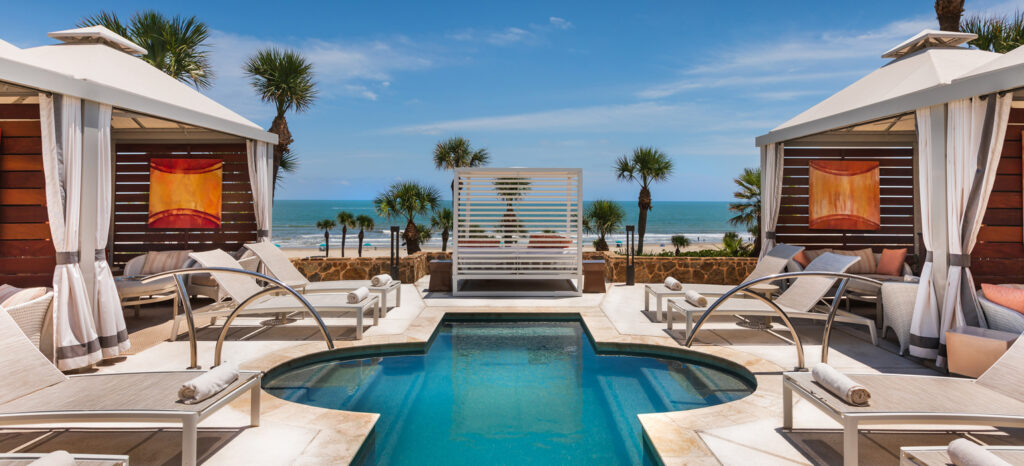 Price per Night: $469 – $529
Best For: All-inclusive
Availability: Easy to book
This beachfront resort truly offers anything you can dream of when looking at honeymoon destinations in Texas. You have ample restaurants and pools to choose from, villas that offer a private balcony, a hot tub, and lots of activities in and around Galveston right at your doorstep.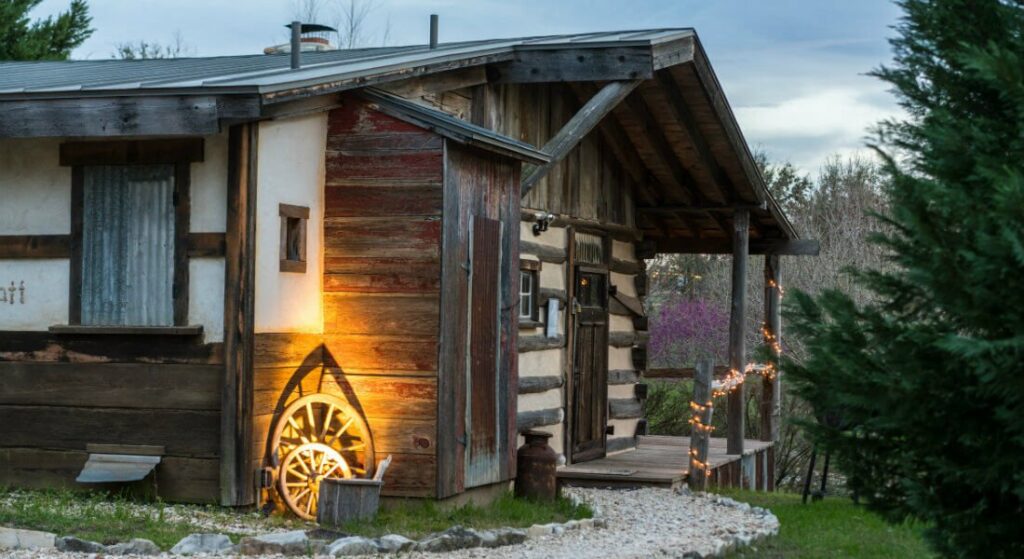 Price per Night: $301 – $388
Best For: Couples
Availability: Easy to book
An intimate getaway with a winery right on the premises? This is Baron's Creek Side Resort in Fredericksburg.
Enjoy your stay in their private cabins, which are perfectly designed for a romantic getaway for two and even has a music venue if you feel like swirling your partner around on the dance floor. Several wineries are also just a stone's throw away, so this place is perfect if you wish to explore the wine culture in and around Fredericksburg for a day or two!
Best Areas To Stay in Texas
Now that you have some amazing options for accommodations on your honeymoon in Texas, it is important to know which areas you would like to focus your time and energy on to better choose from these amazing resorts and hotels!
So, here is an overview of the best areas to stay in on your Texas honeymoon:
San Antonio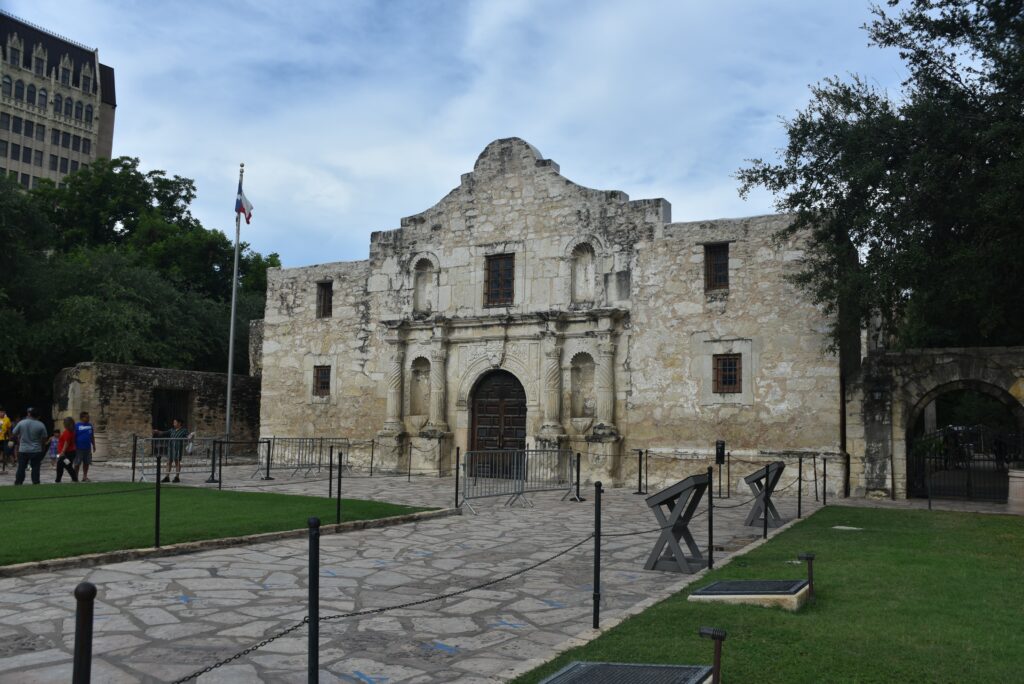 Whether you come for the Alamo, the San Antonio Riverwalk, or a Mexican fiesta type of vibe, the second largest city of the Lone Star State provides you with an abundance of activities and sights to see.
You can choose to explore the city and shop at La Cantera or go on one of the hiking and biking tracks on the outskirts in nature or the close-by Hill Country, followed by munching on some incredible Mexican food – whatever it is, there are a million reasons why San Antonio is one of the most popular honeymoon destinations in Texas.
Dallas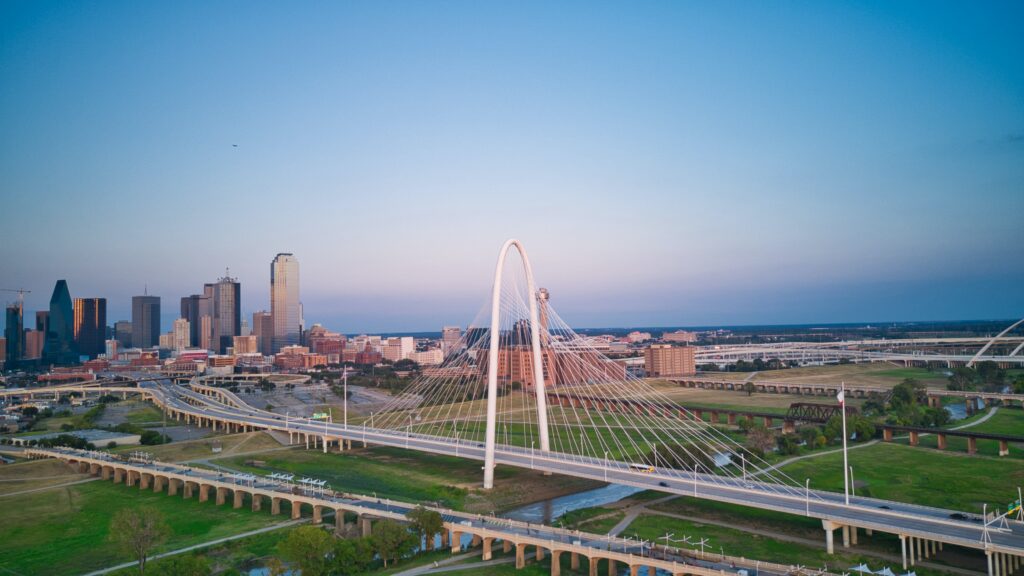 Dallas makes another worthwhile city visit, with amazing restaurants and bars as well as lots of cultural hotspots such as the Dallas Museum, theatres, and live music can be found in Dallas.
The Dallas Arboretum & Botanical Gardens is a destination for nature lovers, while Fort Worth and your true Texan Cowboy experience are just about 30 minutes away.
Austin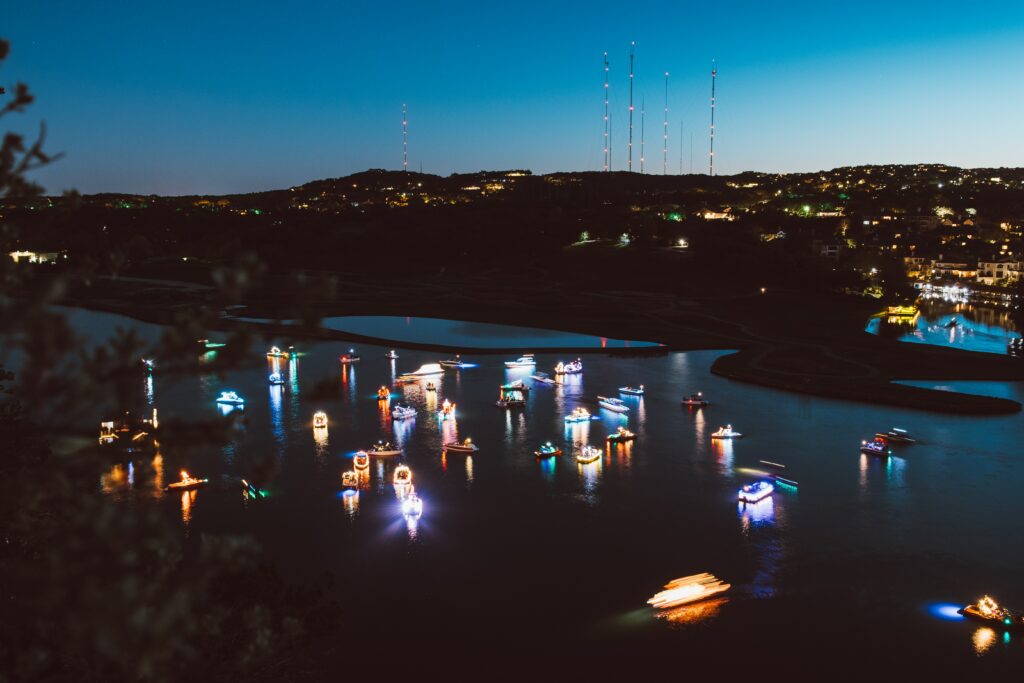 Surrounded by the beautiful landscapes of Lake Travis and Mount Bonnell, Austin offers an exciting city getaway complete with amazing restaurants and boasting shops on South Congress.
Sure, the city is the state capital, but did you also know its alias is the Music Capital of the World? So if you and your loved one are still looking for a tune to make "your song" one of the many open mic nights, one of the dive bars and restaurants will surely provide you with plenty of choice.
If you are looking for outdoor activities in Austin, you will love going mountain biking on the Lady Bird Hike and Bike Trail or even the McKinney Falls State park, while if your spouse is more of a history lover, they can enjoy sightseeing at the Texas State Capitol Building.
Fredericksburg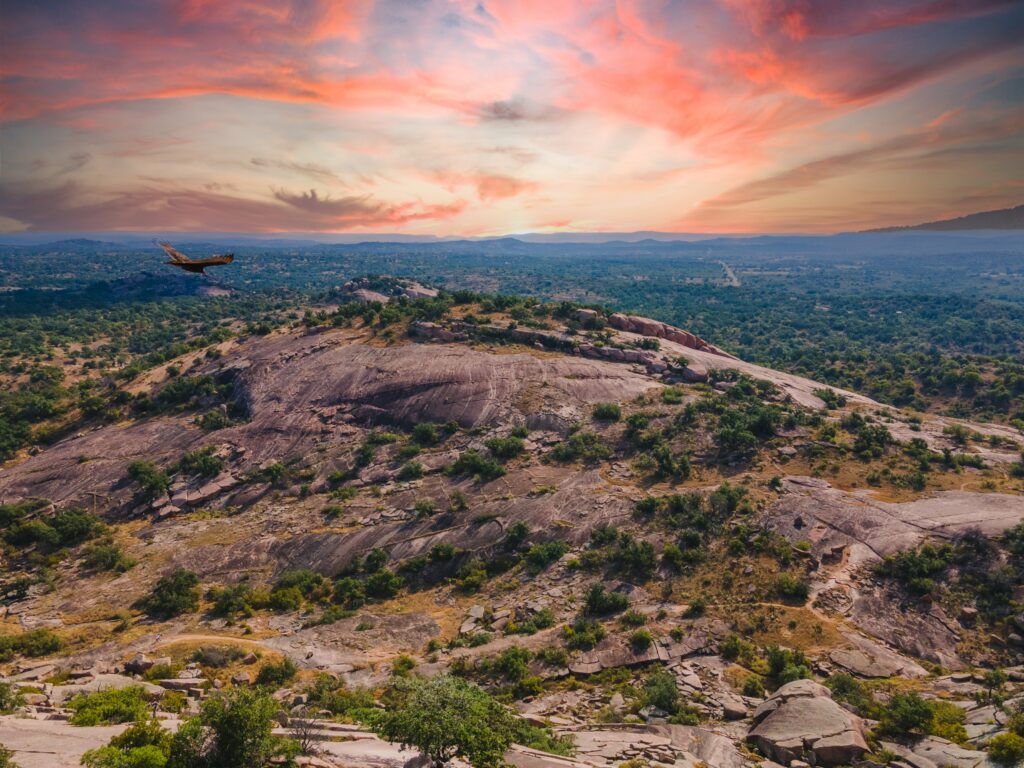 Wine tasting and honeymoon go together like chocolate and strawberries or a hot tub and champagne. That's why Fredericksburg, also known as one of the best wine regions in the States, should definitely be on your list of honeymoon destinations.
The quaint small town with a German flair offers cozy antique shops and over 50 cute wineries that offer tastings all year round – so you will definitely never run dry. However, if you are on the anti-alcoholic side of life, you will be able to still enjoy the wine country by going fruit picking in one of the many peach orchards this area has to offer.
Galveston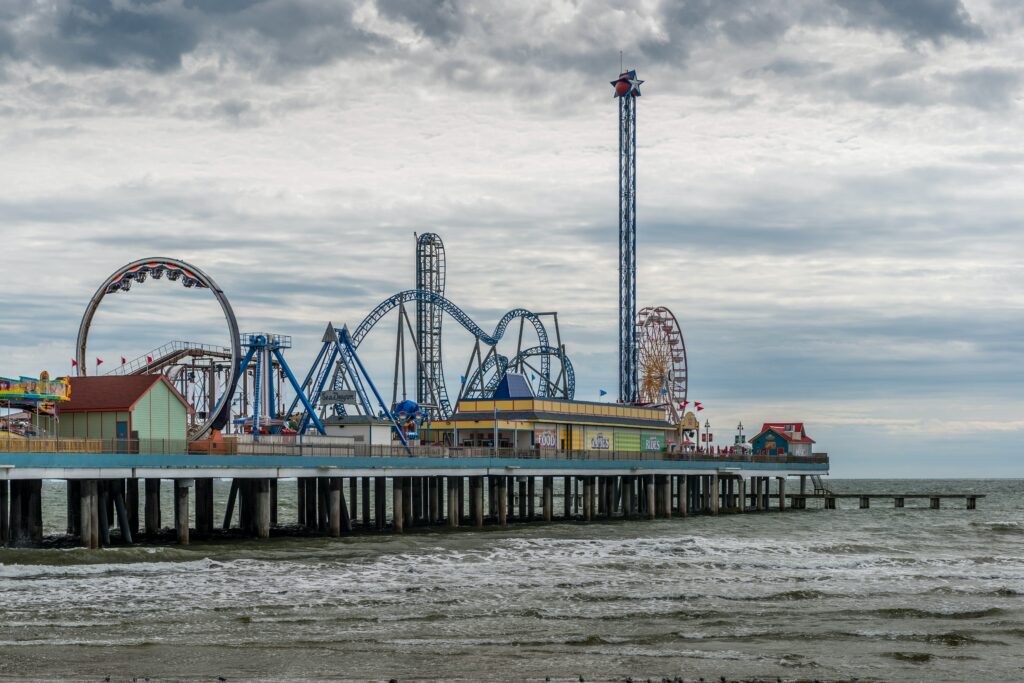 Galveston is underestimated by many Texans, who tend to forget that the Galveston harbor says farewell to many cruises all year round. What better way to make your honeymoon more memorable than adding a cruise at the end of your trip through Texas?
On top of that, you can go on dolphin cruises and Whale Watching tours from here or just enjoy a lazy day in the sand.
This place lets your teenage dreams re-ignite with stunning beaches and a boardwalk amusement park. You can spend a romantic stroll along the colorful lights towards a ride on the Ferris wheel while eating cotton candy and catch your spouse with a giant teddy bear – sounds perfect to us!
Top Excursions & Activities To Do On A Texas Honeymoon
Now that we have covered the most visit-worthy areas in Texas and also covered a bit of what you can get up to there, here is a closer view of the most popular activities in the Lone Star State as a honeymoon couple:
Wine Tasting
As we already covered, Fredericksburg is one of the country's most amazing wine areas; staying in one of the many resorts or bed and breakfast accommodations to go on a wine tasting tour should definitely not be missed.
Horseback Riding
No matter where you are in Texas, cowboy country will always be able to offer you the opportunity to go on a horseback ride to enjoy the natural beauty and serene atmosphere, that's for sure.
Most hotels will offer you and your spouse a romantic picnic to which you will ride on the backs of these majestic creatures, or you can go for an even more memorable ride along one of Galveston's many beaches.
Hiking & Ziplining In Texas Hill Country
For those a little bit more adventurous and outdoorsy, hikes can be found on almost any corner of Texas, whether that is in Big Bend National Park, the Hill Country, or even in and around the towns of Dallas and Austin.
If you would like a little more of an adrenaline kick, ziplining might be a really fun adventure to try with your spouse in and around Wimberley.
Sample Itinerary & Budget For Your Honeymoon To Texas
Whether you are on a budget or money does not play a role in your first outing as a married couple, we have put together a rough itinerary which you can expand or shorten according to your liking to give you an overview of what a couple seeking a great getaway for a honeymoon can get up to in seven days in Texas.
| | |
| --- | --- |
| Activity | Price |
| Accommodation | $480 – $10,000 (depending on choosing a budget hotel or a resort) |
| Food & Drink | $500 – $1,800 |
| Horseback Riding | $80 per person for a 1-hour beach trail ride |
| Wine Tasting | $30 per person |
| Ziplining | $110 per person |
| Whale & Dolphin Watching Tour | $20 per person |
| Johnson Space Center: | $29.95 per person |
Day 1: Arrive in Fredericksburg – Settle into your romantic honeymoon getaway and go for a romantic picnic or dinner in the Lady Bird Johnson Municipal Park by Lady Bird Lake.
Day 2: Go Wine Tasting – William Chris Vineyards is potentially one of the most well-sought-after wineries in Fredericksburg and worth a visit. Have a tasting and let their sommeliers take your taste buds on a journey.
Day 3: Austin – If you are craving some big city life after being in the countryside sipping on good wine, pay Austin a visit. Explore the amazing music Austin offers as the world's music capital. On your way to San Antonio, you can make a stop for some adrenaline at the Wimberley Valley Zipline.
Day 4: San Antonio – For some rich Texan culture and oil-town charm, San Antonio is a must-visit on your Texas honeymoon. Whether you want to finally see the place you heard of so many times back in high school – the Alamo or are keen on some fiery Mexican-inspired food, Texas' second largest city has something to offer everybody.
Day 5: Galveston & the coast – This beautiful colonial coastal town will enchant you with the vicinity to beautiful beaches where you and your loved one can enjoy lengthy horseback rides into the sunset as well as wonderful seafood dinners. On top of that – Galveston has some top-notch shopping offerings if you guys are looking to spoil each other even more.
Day 6: Galveston Whale Watching – Use your last full day for something truly remarkable and watch the giants of the sea frolic in the waters on one of the many Whale and Dolphin Watching tours leaving from Galveston Harbor.
Day 7: Dallas & Houston – If you are not feeling like you are already on cloud nine, why not reach for the start with a visit to the Johnson Space Centre in Houston? Fly home from Dallas after exploring some of the city's museums and shopping malls or take a road trip back home if you came with your own car.
Frequently Asked Questions
How much does a Texas honeymoon cost?
A seven-day honeymoon with all excursions, dine-ins, and accommodation included will cost you about $1500 upwards. Please note that this very much depends on your accommodation as well as on your choice of restaurants and excursions, as we all know the sky is the limit when it comes to spoiling your loved one and yourself on your first ever trip as a married couple!
When is the best time to visit Texas?
The most romantic time to visit Texas would be in the spring when all the wildflowers come out, and the sun provides nature and humans with some extra happy hormones. This is also the best time temperature-wise, as you are not experiencing any of the potential wintery chills or the scorching summer heat.
What is the best way to travel around Texas?
Especially if you are looking to visit some more remote locations such as the Big Bend National Park, we highly recommend using your own vehicle or a rental. You will find it challenging to get around in Texas without your own mode of transport and it also allows for more flexibility and privacy for the both of you.
Start Planning The Perfect Romantic Honeymoon Getaway
You might not have had it on your list of honeymoon destinations, but Texas truly has a lot to offer for any taste and type.
Whether you two are looking for a romantic getaway or are more the active type and want to explore the Lone Star State as newlyweds, our Texas Honeymoon guide hopefully gave you some valuable insights on the ample possibilities and inspired you for your first trip after the big I Do!