If you and your special someone are in dire need of an escape filled with intimate stays, activities made for two, and picturesque scenes, Texas is the perfect spot for a romantic getaway!
Since everything's bigger in Texas, you can be sure you and your sweetie will have plenty of options to choose from in the Lone Star state! Create the ultimate loved-up weekend with our guide and find all the best places to stay, destinations to visit, and things to do.
What Makes Texas Perfect For A Romantic Getaway?
They say everything is bigger in Texas. Known for its vibrant big cities, charming historical towns, and picturesque nature parks, all this natural beauty has made the Lone Star state a hotspot for romantic getaways.
If you and your loved one want a romantic getaway off the beaten track, you can't go wrong with Texas! From horseback riding and wine tasting in the Texas Hill Country to evenings in big cities like Austin and San Antonio, Texas has all the flair you need to sweep your special someone off their feet.
No matter what corner of Texas you're hoping to visit, you'll find a great selection of romantic hotels and stays to choose from. Whether you're looking for a five-star resort or a quiet romantic Texas B&B, a getaway in Texas is sure to spark romance, relaxation, and adventure.
Most Romantic Getaways in Texas
From resort getaways to romantic glamping cabins in the Texas Hill Country, Texas does not disappoint. Here are some of the best places and hotels to stay in for a romantic Texan trip for two!
Austin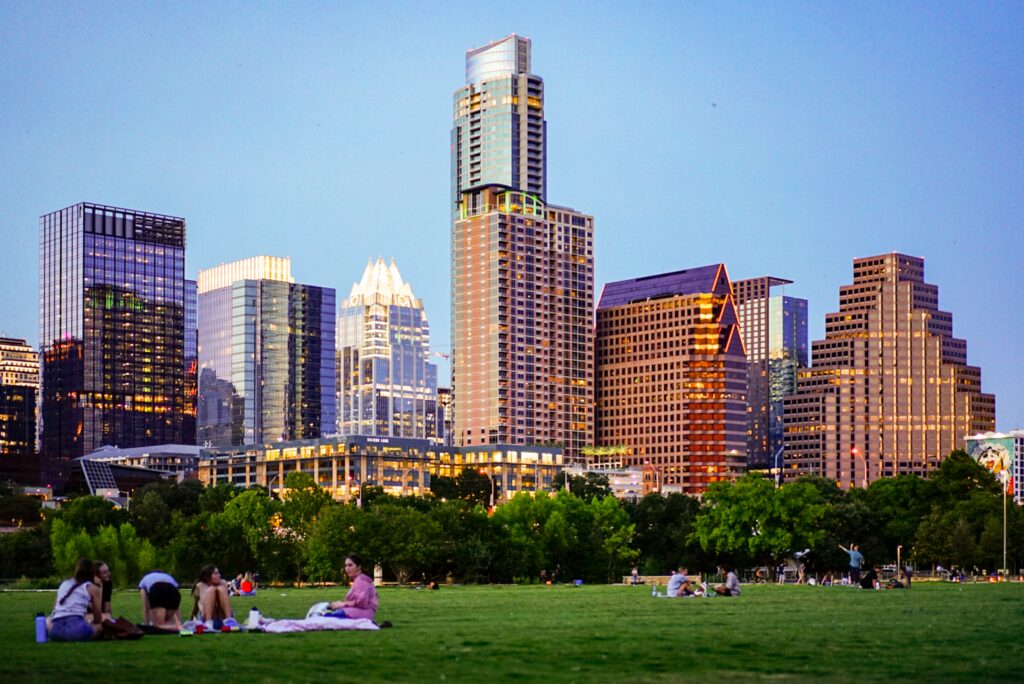 The capital city's colorful character will take your romantic Texas getaway to an entirely new level. Known as the Live Music Capital of the World, this lively city is rich in culture, cuisine, and natural beauty.
While here, you and your special someone can expect to enjoy unique outdoor areas like Lady Bird Lake, perfect for a sunset kayaking experience, and Barton Springs Pool, for a cooling dip in a stunning outdoor pool filled with natural spring water.
To soak up Austin's bustling energy, couples should visit West Sixth Street for quirky bars, live music, and plenty of Texas barbecue. History buffs will enjoy a visit to the Texas State History Museum, sports fans will thrive at the University of Texas at Austin football, and art lovers can gawk at the Blanton Museum of Art.
Best Accommodations in Austin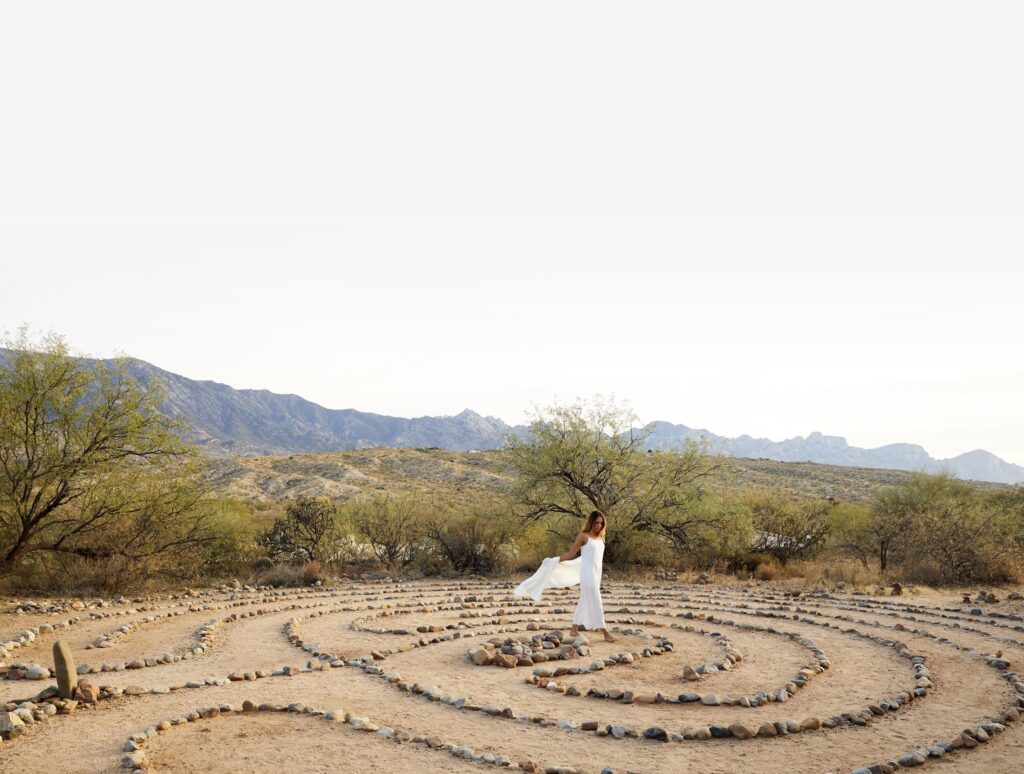 Price per Night: $1,000-$2,000
If you're looking to treat your sweetheart to an all-inclusive romantic getaway in Austin, the Miraval Austin Wellness Resort & Spa is the perfect spot! Perched on 220 acres of land that overlooks Lake Travis, this all-inclusive adult-only resort is the ideal getaway to switch off and reconnect with each other.
A stay here offers unparalleled luxury and a peaceful retreat in the heart of Texas Hill Country, where delicious dining, large rooms with stunning views, two infinity pools, spa services, horseback riding, and many more activities await. For the perfect weekend, book the energy realignment treatment designed specifically for couples.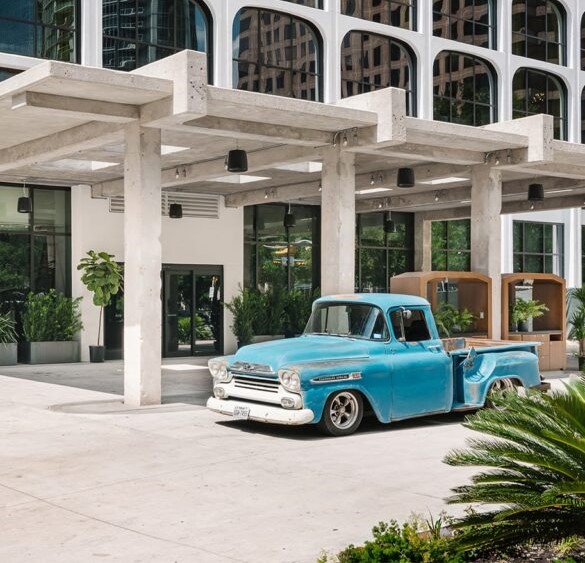 Price per Night: $200-$400
The LINE Austin is a late 1960s jazz club turned bold boutique hotel and is one of Austin's most remarkable romantic stays for several reasons. Located next door to Lady Bird Lake, you'll enjoy scenic views from the Lakeside rooms and close proximity to local attractions and sights.
You and your partner can soak up the sun in the lakeside pool and settle into semi-submerged sun loungers while sipping cocktails. You can then hit the waterfront hike-and-bike trail and take in all the hipster hotspots and endless live music. And for the evening, you can enjoy a romantic dinner at the stunning Arlo Grey restaurant.
Dripping Springs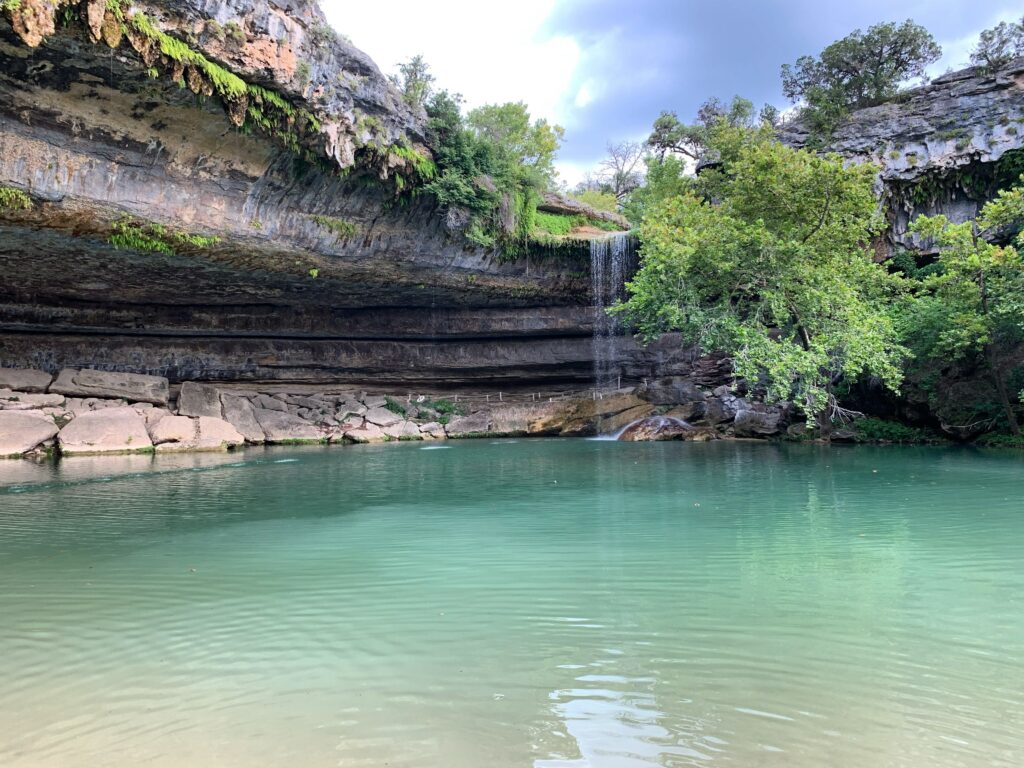 Wine, nature, and small-town charm make Dripping Springs one of the most romantic getaways in Texas. Tucked in the Texas Hill Country away from the hustle and bustle, this is the perfect spot for couples seeking privacy in nature.
Nearby Hamilton Pool Preserve is one of the perfect romantic spots in Texas, with a 50-foot waterfall, a turquoise swimming hole, steep canyon walls, and hiking trails to explore the rest of the area. If you're lucky, you and your honey may be able to take a dip together.
A trip to Dripping Springs isn't complete without exploring the town's historic buildings and sampling the local goods. Mercer Street is the perfect place for a hand-in-hand stroll and shop. For wine, travel south to one of the most romantic wineries, the Driftwood Estate. And when hunger strikes, foodies will find plenty of local eateries to indulge in.
Best Accommodations in Dripping Springs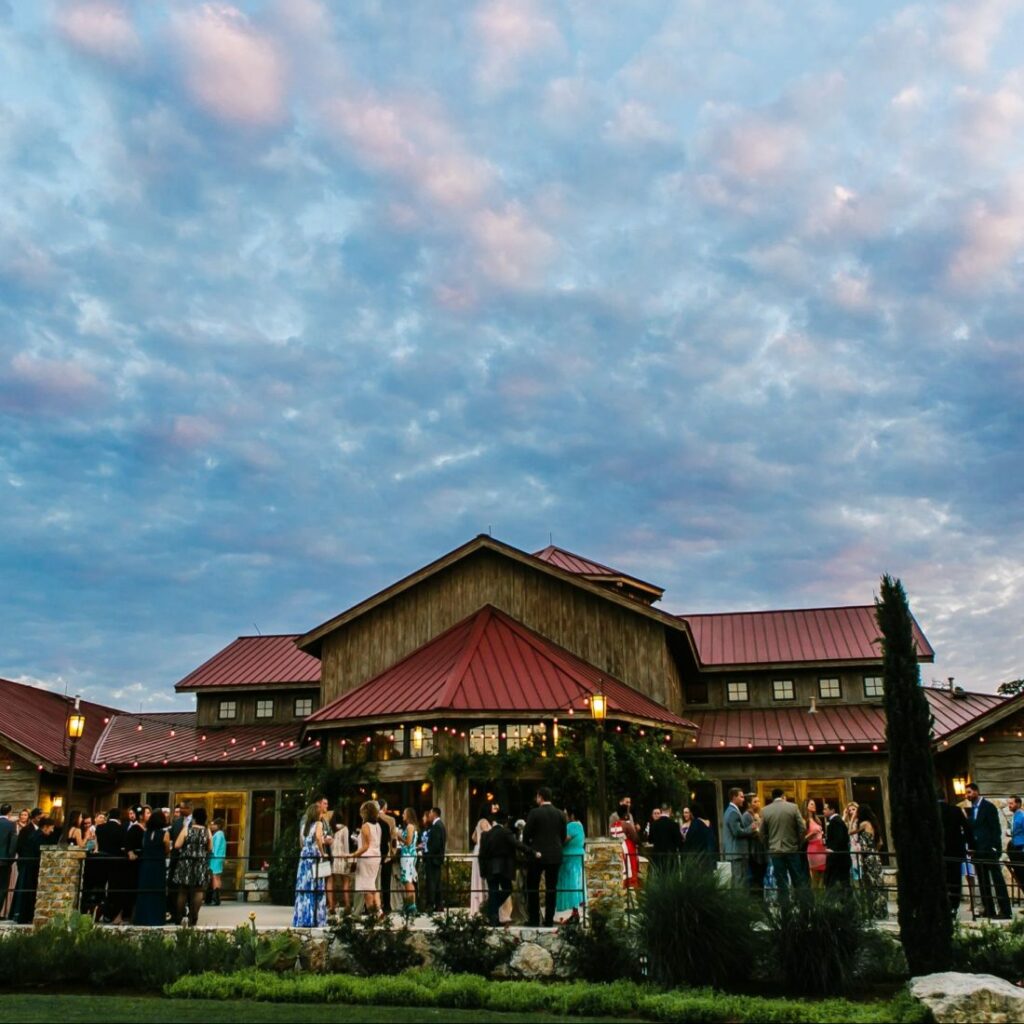 Price per Night: $239–$799
Nestled in the surroundings of a Hill Country ranch, this Texas resort is the ultimate romantic luxury getaway. The Camp Lucy hotel rooms and cottages offer a truly unique Texas experience whether you're here to relax or take full advantage of the local scene.
You can make a memorable romantic getaway with a morning stroll to the creek before enjoying the hotel's diverse collection of happenings and guest activity programs. This stay is also nestled perfectly between the region's wineries and breweries, so you'll find it easier to keep busy exploring.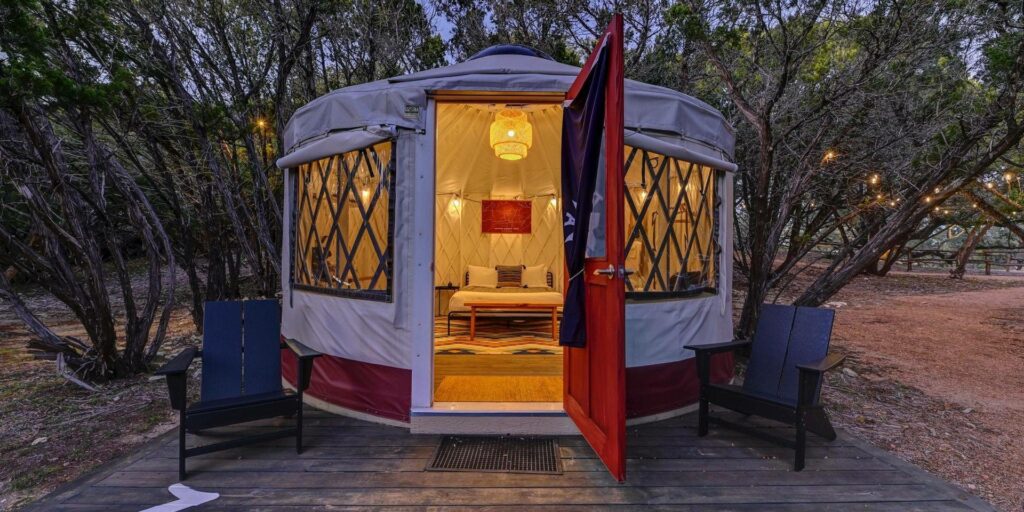 Price per Night: $179-$350
For those looking to enjoy the natural beauty of the Texas Hill Country and stay off the beaten track, there's no better than the Lucky Arrow. Tucked on 15 acres of pure Texas Hill Country beauty on the outskirts of Dripping Springs, this tranquil hideaway is known as the Clamping Capital of Texas.
You'll find an array of room options that combine rustic charm with modern aesthetics, including luxury secluded cabin rentals, porch houses, and yurts. Couples can enjoy the on-site swimming pool, beer garden, and the many wine and brewery excursions on offer.
South Padre Island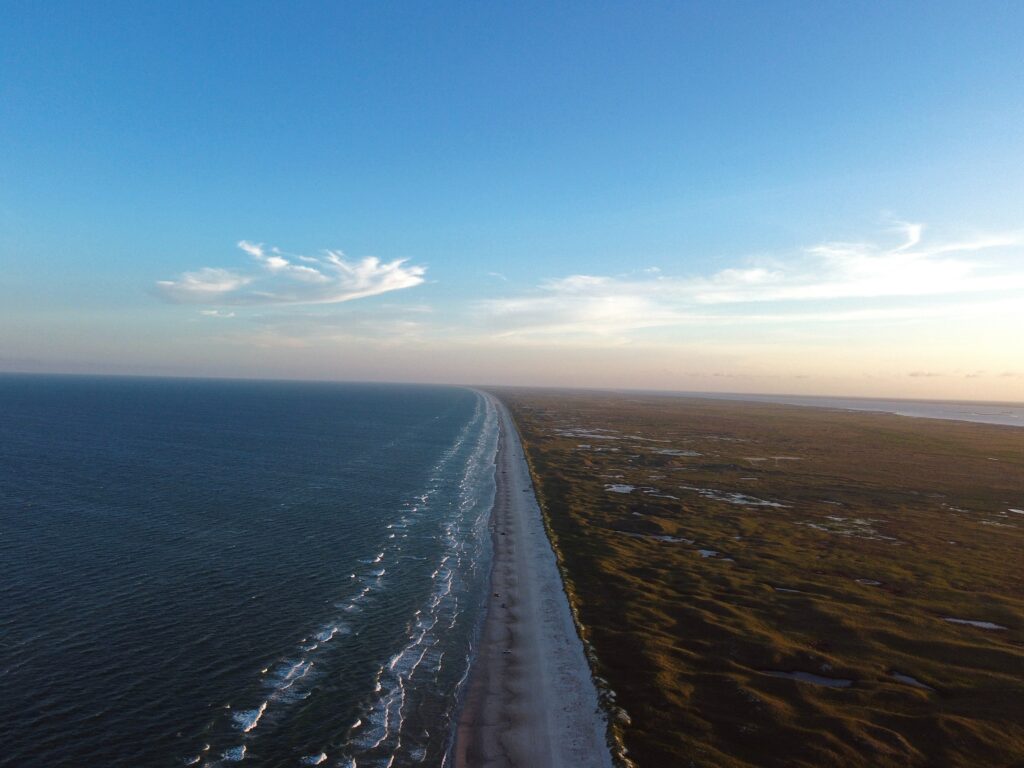 Located on Texas' only tropical island, South Padre Island is one of the best romantic getaways for couples looking for sun, sea, and sand – and lots of it! After all, it calls itself the "Sandcastle Capital of the World."
Romantic getaways in this beautiful Gulf Coast resort town boast an endless array of entertainment both on and off the water, from fishing, dolphin watching, surfing boat tours, paddle boarding, and lounging in a hot tub. Couples will enjoy the sunset horseback ride down the beach – a truly romantic experience seen in countless movies, pictures, and daydreams.
Evening time calls for a dinner reservation at The Painted Marlin Grille for seaside views or dancing the night away at the biggest beach bar on the Texas coast, Clayton's. Numerous accommodation options line the island. That said, plan your romantic getaway here carefully unless you favor a party scene.
Best Accommodations in South Padre Island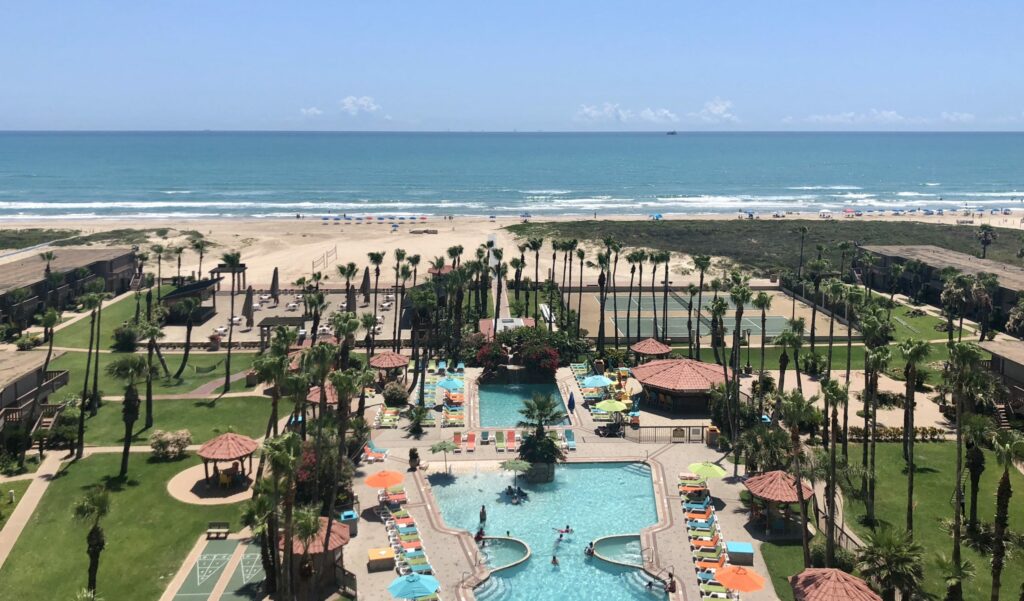 Price per Night: $89-$240
Located right on the beach overlooking the sand and sea, the Isla Grand Beach Resort is an excellent choice for a romantic beach retreat. This oasis-like paradise boasts 10 acres of lush tropical foliage, including two swimming pools, hot tubs, sand volleyball courts, restaurants, and even a nightclub!
For the evening, you have multiple dining options and a seasonal bar that hosts live music. Accommodation is a mix of hotel rooms and condos, which are spacious and include floor-to-ceiling sliding doors that open to balconies. The Isla Grand also offers a fabulous Romance Package – think champagne, breakfast for two, and chocolate-covered strawberries!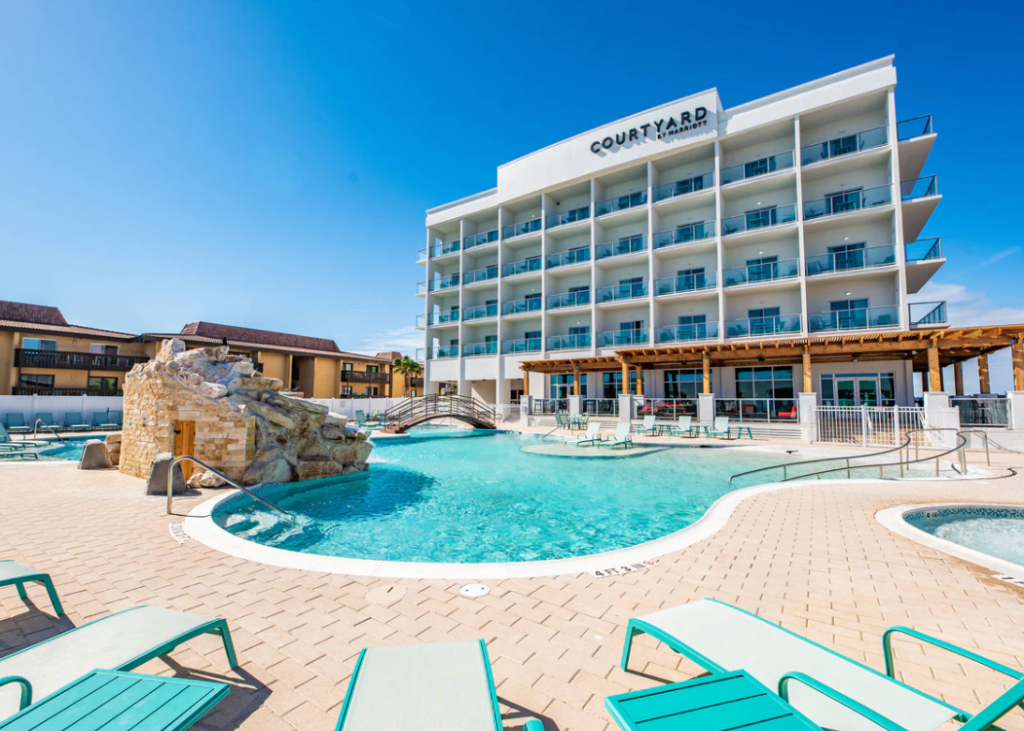 Price per Night: $146-$250
Romantic getaways in Texas don't get any better than lounging by the pool and soaking in the Texan sun at the Courtyard by Marriott. Located right on the beach, couples can enjoy one of the many spacious rooms and suites with breathtaking ocean views.
Amenities are plentiful here, including a large pool where beverages are served, multiple on-site dining options, and a fitness center! After a day lounging on the beach and exploring the local attractions, couples can enjoy a dinner at the hotel's bistro café or sundries shop.
San Antonio
As a city rich in history, bursting with culture, and full of beautiful architecture and attractions, San Antonio has a reputation for being one of the best romantic getaways in Texas.
A stroll along the moonlit Riverwalk, a serenade of a mariachi band, and a glass of wine at a canal-side table – it's all the perfect backdrop for a romantic weekend getaway with the one you love!
Whether your idea of romance is fine dining and wine tasting or barbecue and beer, you're sure to fall in love with the wide range of dining options this vibrant city has to offer. On top of its incredible views, food, and culture, San Antonio also has a number of beaches, hiking trails, and state parks for adventurous couples.
Best Accommodations in San Antonio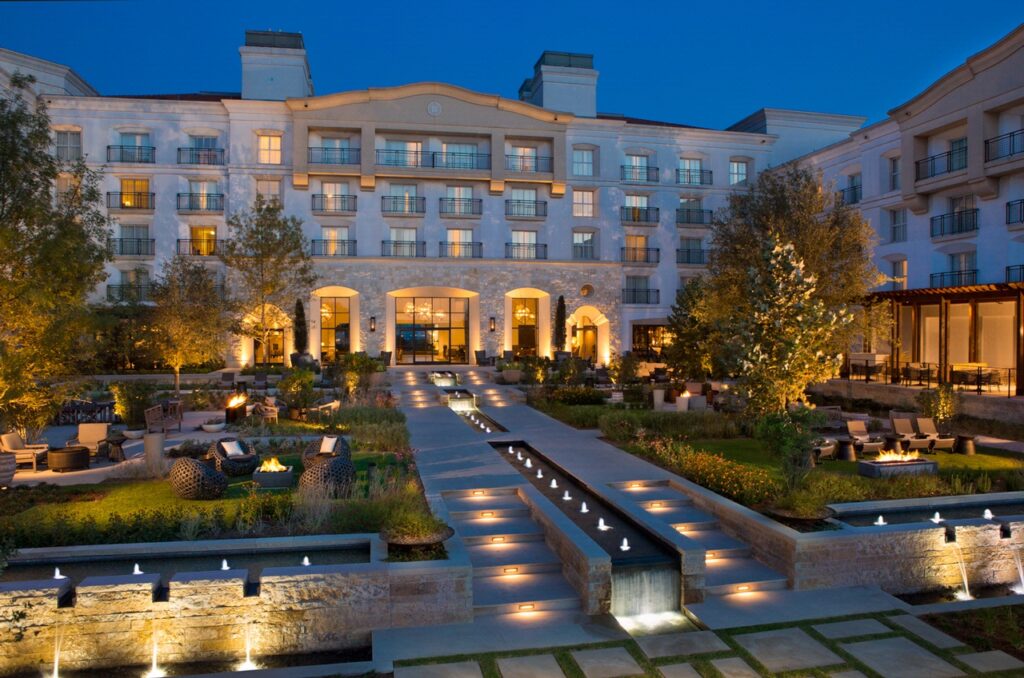 Price per Night: $240-$460
If you're looking for a refined, romantically charged stay, you'll find it atop the rolling hills of San Antonio's AAA Four Diamond La Cantera resort. Overlooking 550 acres of The Texas Hill Country, the resort is only just a stone's throw from the best things to do in San Antonio.
La Cantera flaunts a wonderland of luxurious delights for couples, including perfectly romantic boutique-style Villas and casitas with a private hot tub, an exclusive adults-only infinity pool, and plenty of spa offerings. For mouth-watering food and delicious drinks, you and your sweetie can choose from one of the hotel's multiple restaurants.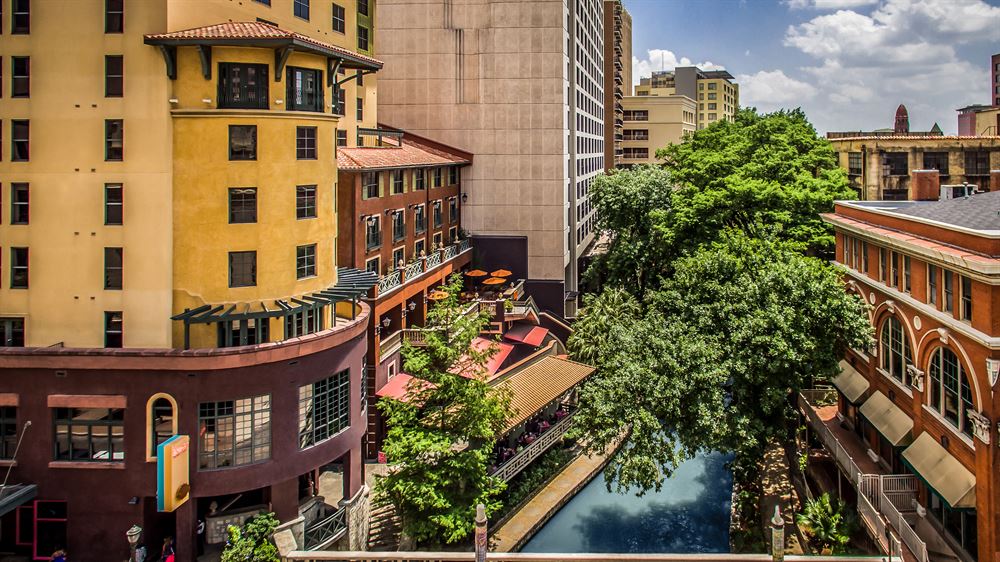 Price per Night: $229-$399
Embrace the romance of San Antonio with a stay along the Riverwalk at this small stylish, luxury boutique hotel. At Hotel Valencia Riverwalk, you'll feel as though you're transported to Venice with its stunning terraces and views of the canal.
With a stay here, you and your partner can expect luxury suites and amenities, in-room spa services, world-class dining at Dorrego's Restaurant, and the best hand-crafted cocktails at Naranja Bar. Just a few meters away, you'll find a number of popular attractions, including the famous Alamo.
Top Excursions & Activities To Do On A Texas Romantic Getaway
Whether your idea of romantic weekend getaways is sipping cocktails and indulging in spa treatments or filling your days with adventure and exploration, Texas has something for you!
Here are some must-add activities to make your time together extra special.
Dine, dance, and dally on a cruise at San Antonio Riverwalk
If you find yourself taking your special someone to the beautiful city of San Antonio, there's no better way to soak in the romance than along the San Antonio Riverwalk.
As a couple, you can enjoy an unforgettable experience as you take a private boat ride on one of the many Riverwalk barges. Nighttime calls for some delicious food and fun. Enjoy a romantic dinner at a riverside restaurant before hitting the town for a night of dancing.
Snuggle up for some stargazing at Big Bend National Park
What's more romantic than snuggling up to your partner and gazing at the stars? You can do just that at the Big Bend National Park in West Texas. Designated as a 'gold tier Dark Sky Park,' it offers many idyllic stargazing spots across its swath of mountains and desert.
Camp overnight and enjoy hot drinks (or some bubbly) as you gaze up at the beautiful constellations dotting the sky. There's nothing quite as dreamy!
Explore the natural beauty of the Guadalupe Mountains National Park
For the adventurous couple, there's no better way to spend your time together than exploring the Guadalupe Mountains National Park. Canyons, the Chihuahuan Desert, gypsum sand dunes, and some of the highest peaks in Texas are all things you can see here.
Popular hiking trails include the Guadalupe Peak and Devil's Hall in the Pine Springs area and the Grotto and Permian Reef Trail in the McKittrick Canyon area. If you're looking for something quieter and more remote, the Dog Canyon is perfect. It's also a fabulous spot to set up camp!
Go horseback riding in scenic landscapes
If you've always wanted to experience the lifestyle of a cowgirl or cowboy, Texas can make that dream come true!
Horseback riding is one of the best things for couples to do on romantic getaways in Texas. There are a number of places across the state that offers this fun activity. Some experiences even include romantic picnics! You and your special someone can pick between half or full-day adventures taking leisurely trails atop your steed.
Sample delicious wine in the Texas Hill Country
Texas is dotted with vineyards and wineries galore, producing some of the best-tasting wines in the country. If you're a wine-loving couple, then head down south to the Texas Hill Country, where the weekend forecast is 100% wine.
Relish in romantic wining and dining with a guided winery tour where you can learn about the winemaking process and sample exquisite wines paired perfectly with light bites or a full three-course meal.
Sample Itinerary & Budget For Your Romantic Getaway In Texas
As you know, everything is big in Texas – including the state itself! Exploring the entirety of the Lone Star state in a few days is impossible. This is why we've put together a sample 3-day itinerary for couples looking to explore the Texas Hill Country.
Day 1: Dripping Springs, Waterfalls & Brisket
Kick off your romantic getaway in Hill Country in Dripping Springs, the so-called "Gateway to the Hill Country," and home to the famous Hamilton Pool! If it's hot, take a dip; if it's cold, gaze for a while at the beauty. Please note: swimming at the pool is not always guaranteed!
Afterward, head to Desert Door Distillery in Driftwood for some delicious craft tasting and then to Salt Lick BBQ for some delicious brisket.
Now it's time to chase some waterfalls at the Westcave Preserve, home to a wet grotto, savannah trails, and one of the most stunning waterfalls in Texas. After exploring, you can check into your accommodations, either Camp Lucy or Lucky Arrow Retreat.
Day 2: Wining or Walking, You Decide
Wine and walking are two choices for spending a day in the Texas Hill Country.
For the hiking enthusiasts, start off in Marble Falls at the Tea Thyme Cafe for a delicious breakfast before heading to Balcones Canyonlands National Wildlife Refuge for some hiking, wildlife and birdwatching, and other activities.
Lunchtime calls for Bill's Burgers for burgers, wings, and things or Holy Smokes Bar-B-Que. After lunch, enjoy a much-needed dip at Krause Springs.
For wine lovers, there's a large number of choices in the Hill Country area. Marble Falls wineries include Round Mountain Vineyard, Fiesta Winery, and Flat Creek Estate Winery and Vineyard for all your wine-loving needs.
After your delicious tasting, head to your last destination for the day, the Enchanted Rock State Park. Enjoy beautiful Texas sunsets atop Enchanted Rock before returning to your accommodation.
Day 3: Spa Treatments & Blue Hole Regional Park
For the last day of your epic romantic weekend (aww), use the morning to linger at your accommodations and enjoy a luxurious spa treatment before heading back to reality!
If your accommodations are in the northern part of the Hill Country, you can stop for food along the Pedernales River at Apis Restaurant and Apiary once you've checked out. If you're further south, The Leaning Pear is a perfect lunch spot with hearty sandwiches and wood-fired pizza.
As you make your way out of Texas Hill Country, make one last stop at the Blue Hole Regional Park in Wimberley for one last glimpse. You'll see one of the state's most beautiful land and waterscapes.
Cost of Romantic Getaways in Texas
| | |
| --- | --- |
| Activity | Price |
| Hotel Stays/Accommodations | There are a variety of accommodation options to choose from in Hill Country, ranging from $59 per night for a budget motel to $800 per night for a luxury resort |
| Mode of Travel | It is easiest to drive your own car or rent a car for your long weekend in Hill Country. On average, car rentals cost around $59 per day, but it is subject to seasonal change. |
| Food & Beverage | How much you spend on food and drink depends on your preferences. Food and drink can cost anywhere from $10-$100 per day, depending on where you choose to go. |
| Excursions & Activities | The price will depend on your chosen excursions and activities. On average, a couple can expect to pay anywhere from $10-$150 for activities and excursions. |
Frequently Asked Questions
How much does a Texas romantic getaway cost on average?
On average, romantic getaways in Texas for three nights can be between $400-$1000 for a couple, while a 2-night stay can be around $200-$600. The total cost of your weekend will depend on where you stay, the type of quality you want, where you eat, and the activities and excursions you partake in.
When is the best time to visit Texas?
The best time for romantic getaways in Texas is during the spring season, from March to early June. The weather during this time is perfect for spending time outdoors.
How long do people typically spend in Texas on a romantic getaway?
Romantic getaways in Texas are typically 3-day trips, as it allows couples to explore their chosen area in the state. However, because Texas is so large, many people spend a week exploring various Northern and Southern parts.
Start Planning The Ideal Romantic Getaway
If you're already itching to set up the perfect romantic getaway in Texas, we don't blame you! Brimming with Southern hospitality, breathtaking scenery, and oh-so-romantic spots, it's no wonder Texas is a popular spot for romantic getaways!
So make your sweetie starry-eyed and check out our Couples Travel resources to plan the perfect romantic getaway to any destination you can imagine!
References