The Commonwealth of Virginia sits neatly between the mid-Atlantic and South Eastern regions of the country. Virginia boasts a population of more than 8 million people, ranging from bustling cities to mountain-view suburbs and quaint small towns beside the sea.
Virginia honeymoon resorts vary from quaint and cozy to luxury rooms and spas. If you are a wine connoisseur, you will feel right at home visiting the vineyards, breweries, and orchards of Charlottesville, before sharing a romantic dinner at a country inn.
If adventuring is your thing, your Virginia honeymoon will see moonlit walks along the Assateague Island National seashore and a daybreak hike into the heart of Shenandoah National Park.
Whatever your image of a perfect getaway, the romantic resorts of Virginia have something for everyone and this article will dive into the many honeymoon options including the best resorts to stay at; ideal activities and sights to see; and travel tips for making the most of your trip while keeping costs to a minimum.
What Makes Virginia Perfect For A Honeymoon
The state tourism slogan reads: Virginia is for lovers… Virginia is a place for people in love; and a place that loves people. Virginia is a place for people who love life.
Your Virginia honeymoon will be beautiful, no matter what time of year you choose. Unlike many other states, the Commonwealth of Virginia enjoys four distinct seasons with fabulous activities to suit and make the most of each:
Spring – Northern Virginia is awash with hues of pink as many hundreds of cherry trees come into bloom. Visit the neighboring city of DC (just a few stops on the subway) for the cherry blossom festival!
Summer – It's all about the seaside. Charter a boat in Chesapeake Bay or lay on the golden sands of Virginia Beach.
Fall – A blanket of red and gold leaves turns the state of Virginia wonderfully rustic and cozy. You'll head out on a guided day trip to the Blue Ridge Mountains to experience the fall colors in all their finery.
Winter – All you outdoor enthusiasts will love skiing in Shenandoah Valley!
Whether you are traveling from inside the US or further away, Virginia is an easy place to get to, with nine airports offering scheduled, commercial passenger flights.
Best Honeymoon Resorts, Hotels, and Other Stays in Virginia
A cozy mountain cabin, luxury hotel, or the great outdoors? Whatever your ideal, Virginia honeymoon looks like, choose from a wide variety of romantic resorts below to make your vacation positively magical.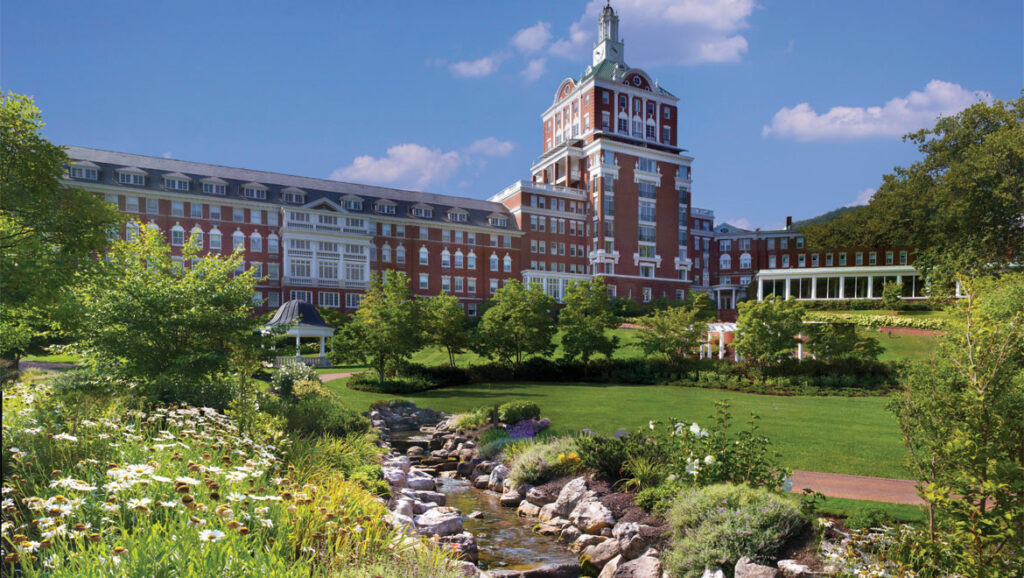 Price per night: from $564
Best for: Anyone, couples, families,
Availability

: Limited during summer months
The southern hospitality of the Omni Homestead has welcomed no fewer than 23 American presidents. There are more than 480 rooms and suites. Omni Homestead Resorts offer access to outdoor adventures, a child-friendly pool and a relaxing spa
The price of rooms will vary depending on the number of beds as well as the desirability of the view. Whatever room you choose you will spend your honeymoon surrounded by southern hospitality and classic, elegant charm.
The Omni Homestead does not advertise a honeymoon package, however, you have the option of selecting from:
Bed & breakfast package
Virginia wine experience
Ultimate golf package
Adventure package
With an equestrian center, golf course, outdoor pool natural hot spring, and even a zipline on site, you might not have time to leave the resort! If you do decide to venture out into Virginia, this resort is close to both Douthat State Park, and the George Washington & Jefferson National Forest.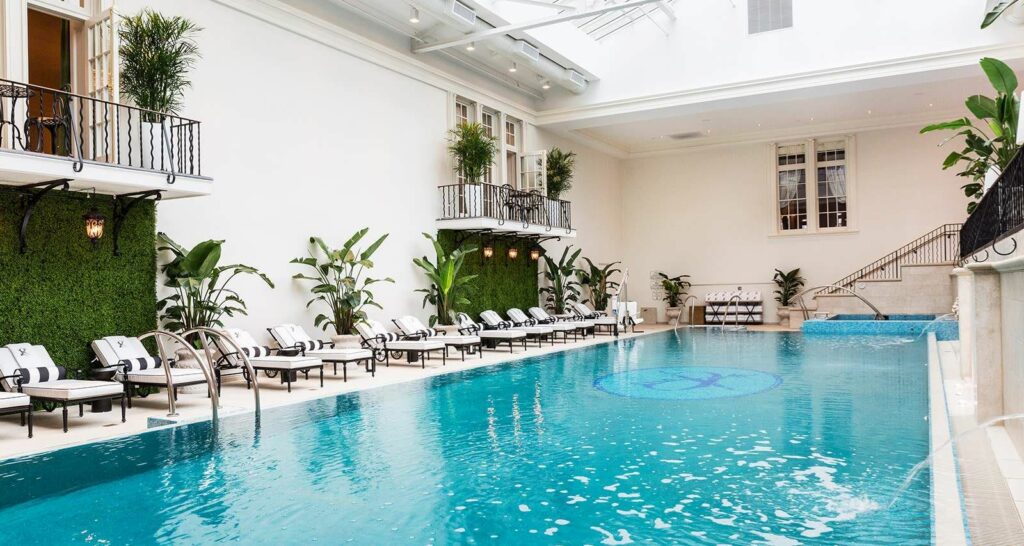 Price per night: from $629
Best for: Couples, adults
Availability: Limited during the summer months and the holiday season.
The Cavalier is a thing of absolute grandeur. Set on the irrepressible Virginia Beach oceanfront, this resort has welcomed the likes of Elizabeth Taylor since its doors first opened in 1927. The Cavalier is about timeless elegance; fashion and luxury. Although family rooms are available, this is not the ideal hotel for children.
Standard room: one king bed or two queen beds.
Deluxe room: one king bed or two queen beds.
Bedroom suite: one king bed.
Heritage bedroom suite: one king bed.
The Cavalier does not advertise a honeymoon package, however, they have four types of rooms available depending on your budget with access to a private beach, bicycle rentals to cycle along the sound as well as an onsite spa and swimming pool(s).
You are sure to love exploring the surrounding Virginia area, too. This beautiful resort is close to the Norfolk Botanical Gardens, Virginia Zoological Park, and the Chrysler Hall concert center.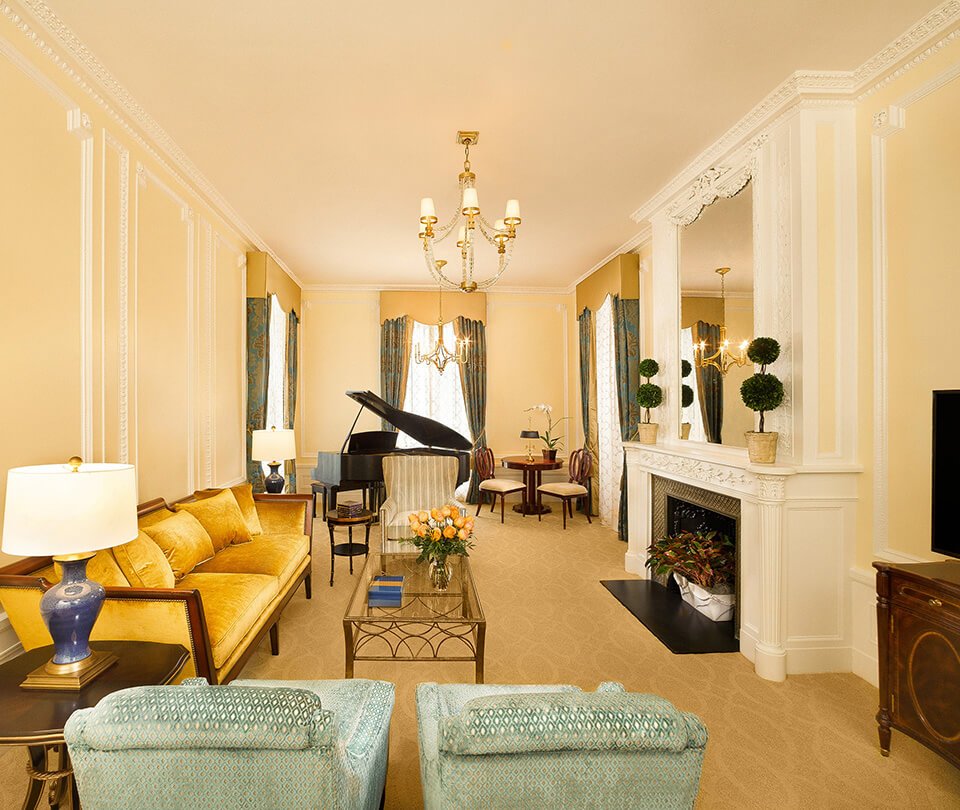 Price per night: from $325
Best for: Couples, solo travelers, families
Availability: Limited during the summer months.
The Jefferson has 181 guest rooms and suites on site, and each one of them is styled to resemble a downtown apartment – they even have doorbells!
Amenities include Molton Brown bath products, a Nespresso coffee machine, and a mini refrigerator. Even the least extravagant of rooms includes a sizable dining table, perfect for romantic evening meals away from the bustle of the restaurant.
Treat yourself to a stay in the eponymous Jefferson Suite, which includes two seating areas, a kitchenette with a full-size refrigerator, and a grand piano right there in the parlor.
The Jefferson offers a romance package that is perfect for, though not exclusive to, honeymooners.
This resort is ideal for city goers and culture lovers. The city of Richmond, Virginia is home to a wide variety of museums and galleries; the Lewis Ginter botanical garden; Richmond Zoo… oh, and you can embrace your adventurous side with white water rafting, too.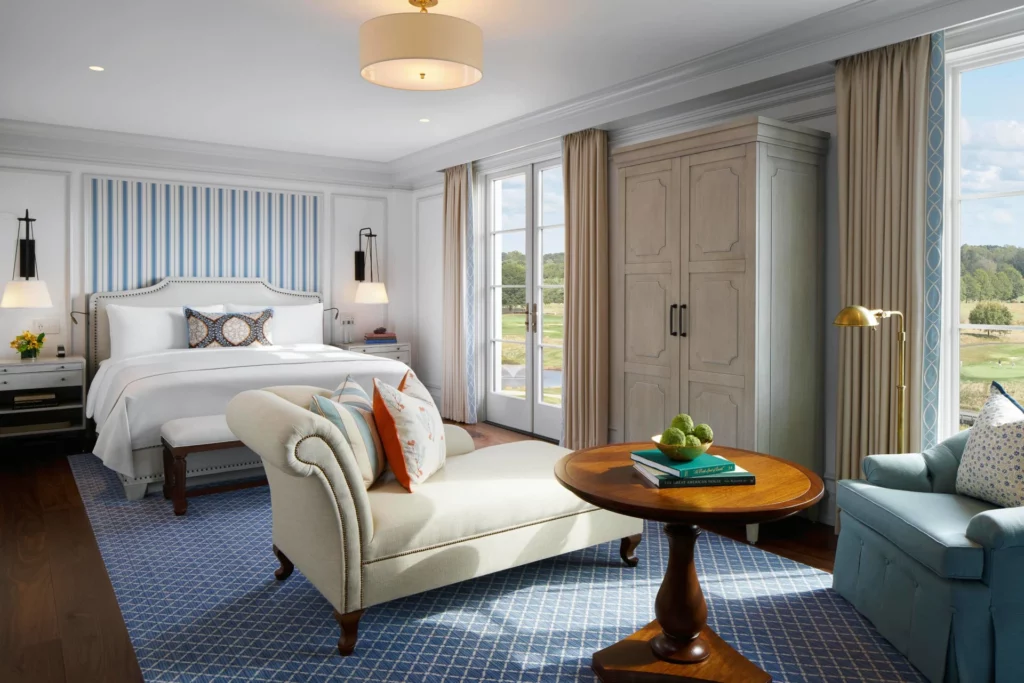 Price per night: from $413
Best for: Couples, small groups, adults
Availability: Limited during the spring and summer months
All rooms are equipped with intelligent Lutron lighting and include dual marble vanity; walk-in shower; personal safe; mini refrigerator; and high definition television.
Embrace your sporty side on the 18-hole golf course; or tennis court; or take a dip in the infinity pool. With 80 rooms and suites available, Keswick Hall can usually find a space for your booking.
The university town of Charlottesville, Virginia has been termed: America's Happiest Town. Can you think of a merrier place to spend your honeymoon than the happiest town in the US? Keswick Hall, Charlottesville is the ideal resort for artisan brewing enthusiasts, with close proximity to Ragged Branch Distillery, Potter's Craft Cider and several historic vineyards.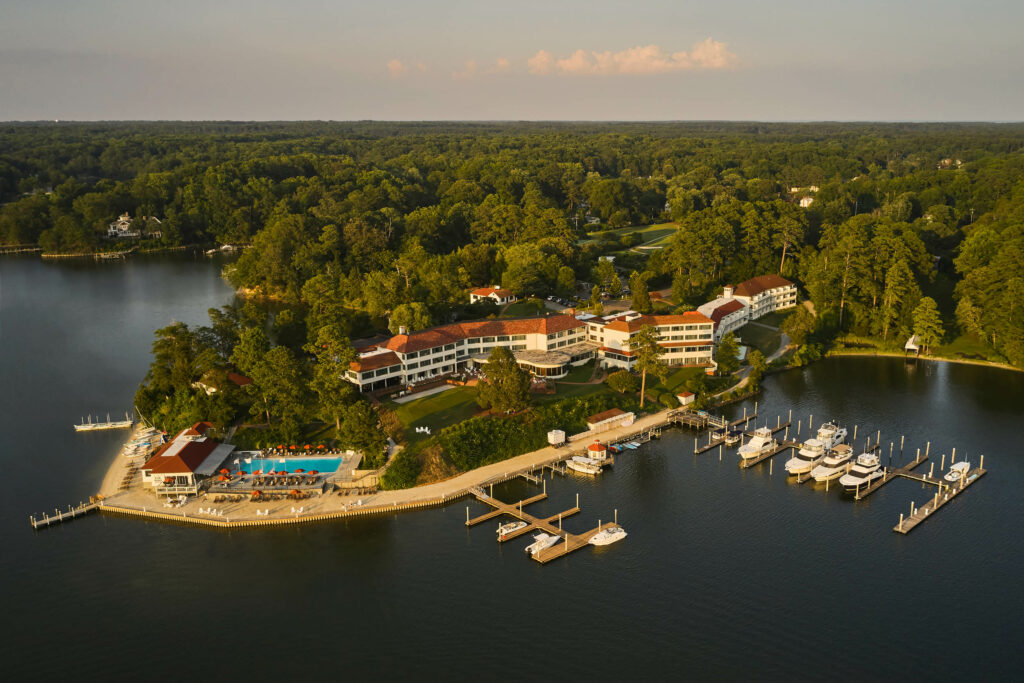 Price per night: from $399
Best for: Any traveler
Availability: Limited during the summer months and the winter holiday season
All rooms include high-speed internet and come equipped with a coffee machine and minibar. Each suite has a private living area, a modern bathroom with a walk-in shower and deep soaking tub and your choice of garden or ocean view.
On-site adventures include outdoor water sports; culinary experiences; ecology experiences; and even an artisan wine trail. Care to venture a little further into Chesapeake? Go visit any number of historic sites, including the birthplace of George Washington himself!
The Tides Inn at Chesapeake is ideal if you crave a whiff of adventure in the Northern Neck of Virginia. You might love the chance to leap into the crystal waters… or simply sit together by the waters' edge and appreciate the natural beauty of this unparalleled landscape.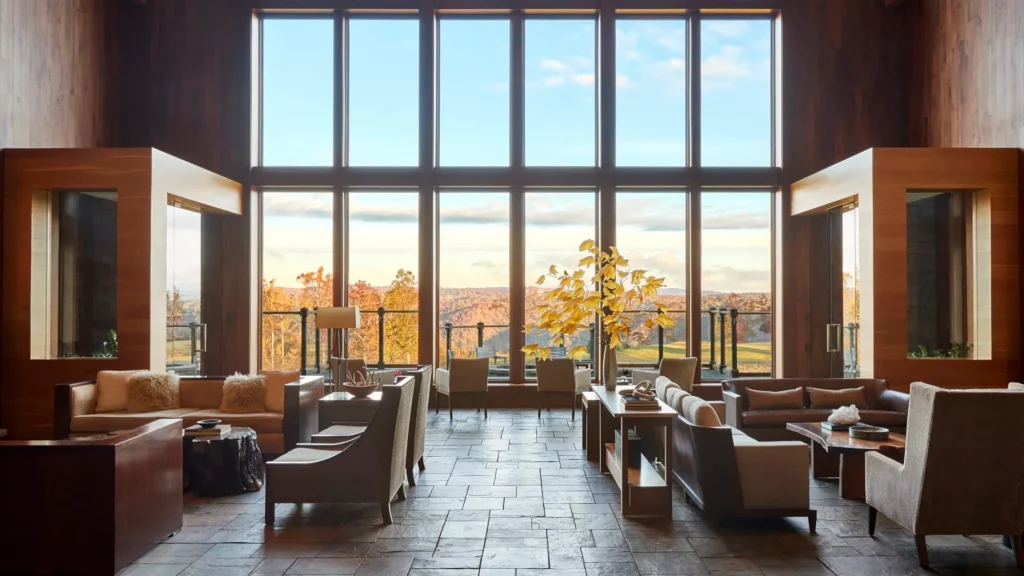 Price per night: from $1319
Best for: Couples, adults
Availability: Specific accommodation may be limited
Primland offers four distinct types of accommodation:
The Lodge: a rustic but charming, woodland lodge with easy access to the main building and pub. Choose from varying degrees of grandeur but expect a private balcony and deep soaking tub. Accessible rooms are available.
Fairway Cottages: situated in prime position for breathtaking mountain views, these secluded cottages are perfect if you would like a little privacy. Each cottage sleeps 4-8 people, so better suited for families or groups than a honeymoon couple.
Pinnacle Cottages: two-story cottages accommodating up to 12 people. A little large for a honeymoon stay, but a cozy spot for a small wedding party.
Tree Houses: the pièce de résistance! Nestled neatly in the trees above the Dan River Gorge but just a short drive from The Lodge, three unique tree houses feature majestic, king-size beds and modern bathrooms… all overlooking the majestic Kibler Valley.
This is the ideal honeymoon resort for adventurers and anyone looking for a break from the bustle of city life. Book early to guarantee the tree house or cottage you want!
Primland has an on-site, fine dining restaurant; a less formal pub; and a rather rustic saloon to sate any palette. During the day you will saddle up for a forest trail on horseback or take aim with a classic archery experience, tennis, clay shooting, or 18-hole golf.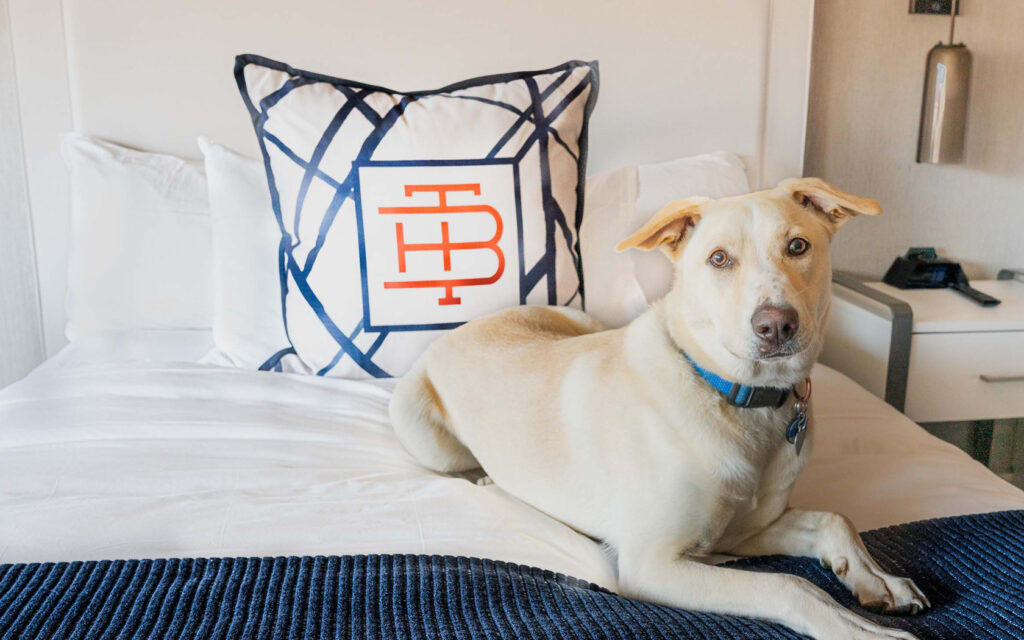 Price per night: from $174
Best for: Couples, travelers with pets, families
Availability: Easy to book
Rooms at the Bristol vary but this hotel is less of an inclusive resort and more of a comfortable, home base for city exploration. There is no dedicated honeymoon package, but you can select the Bed & Breakfast package, or Pup Package if your pooch is joining you on vaycay.
The Bristol Hotel is the place for music lovers and for anyone taking their dog(s) on vacation – they offer a unique turn-down service just for dogs! Bristol, Virginia, is right there on the Tennessee border so you can enjoy the best of both states and check out the unrivaled musical history of Tennessee.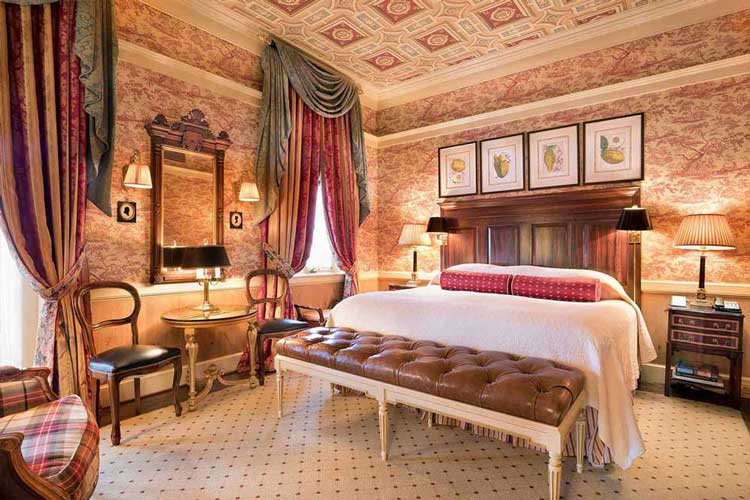 Price per night: from $1445
Best for: Couples, families, small groups
Availability: Limited, book in advance
The Inn at Little Washington is nestled just 90 minutes outside of Washington, Virginia. You will stay in one of 23 bespoke, antique filled rooms and enjoy a welcome cocktail; afternoon tea; and inclusive breakfast.
Rooms at The Inn are divided into six buildings:
The Main Building
The Parsonage
The Carter House
The Mayor's House
The Gamekeeper's Cottage
The Claiborne House
Many of the rooms are named after famous American culinary writers and pioneers and each one is decorated in a unique, electric style, with a distinct whiff of the late 1800s. Rooms vary in size and luxury but all include a flat-screen television and high-speed Wi-Fi.
Whether you select a standard room or superior, you will receive complimentary Bulgari toiletries and have access to 24-hour room service… you know, for the midnight munchies.
The Inn is a beautiful getaway spot for that quiet and cozy honeymoon. You will enjoy classic, American cuisine in the on-site restaurant; take a stroll through the manicured gardens, and even pick out a souvenir from the bespoke gift shop.
Best Areas To Stay in Virginia
We love that Virginia is a place of variety. Whether you are an adventurer, a city-goer, or a cultural connoisseur, Virginia has something to offer for you.
Virginia is famous for being the birthplace of George Washington and for the presidential homes. It is also known for the Appalachian Trail, Shenandoah National Park, and numerous glittering lakes.
Take a romantic hike through the National Park or walk a part of the Appalachian Trail to absorb the beautiful landscape the Commonwealth of Virginia has to offer.
Surrounded by all that history, you might choose to take a day to visit the Pentagon (yes that's in Virginia, not Washington) before sharing a classic meal at one of the many, many restaurants. Virginia was the place of the very first Thanksgiving, after all.
Below are some further areas that are incredibly popular in Virginia:
Chesapeake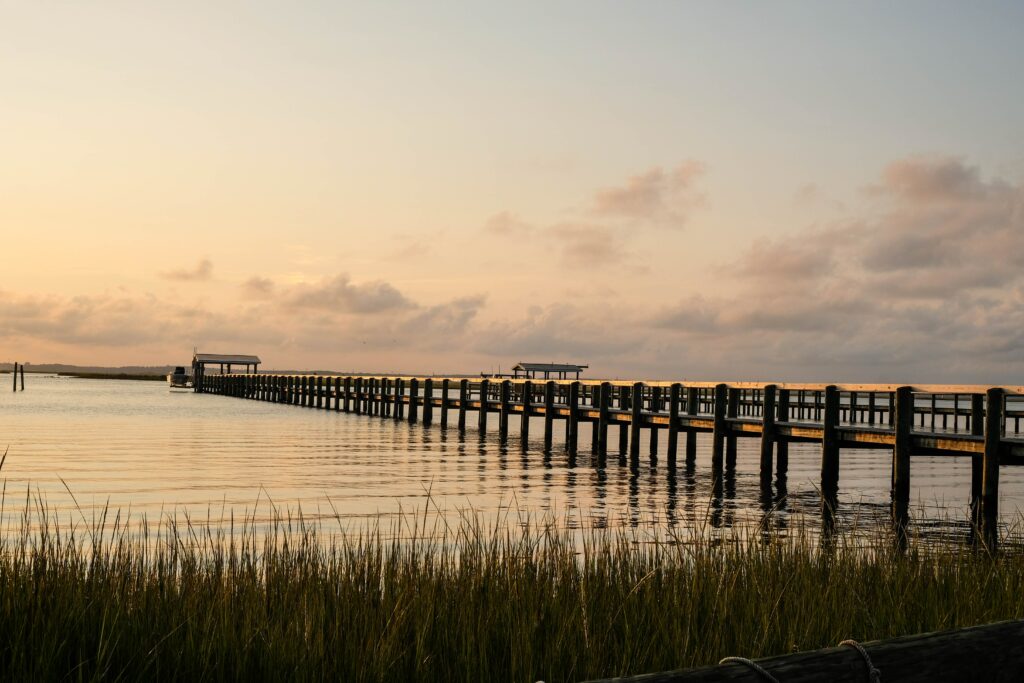 Situated right there on the waterfront, Chesapeake is the famed Virginia destination for all you adventurers and nature lovers. It is a phenomenal blend of exciting outdoor activities, nature trails, and wildlife experiences… and shopping.
Perfect for those who want to get away from the city and try something new… but also love the comforts of city life.
Charlottesville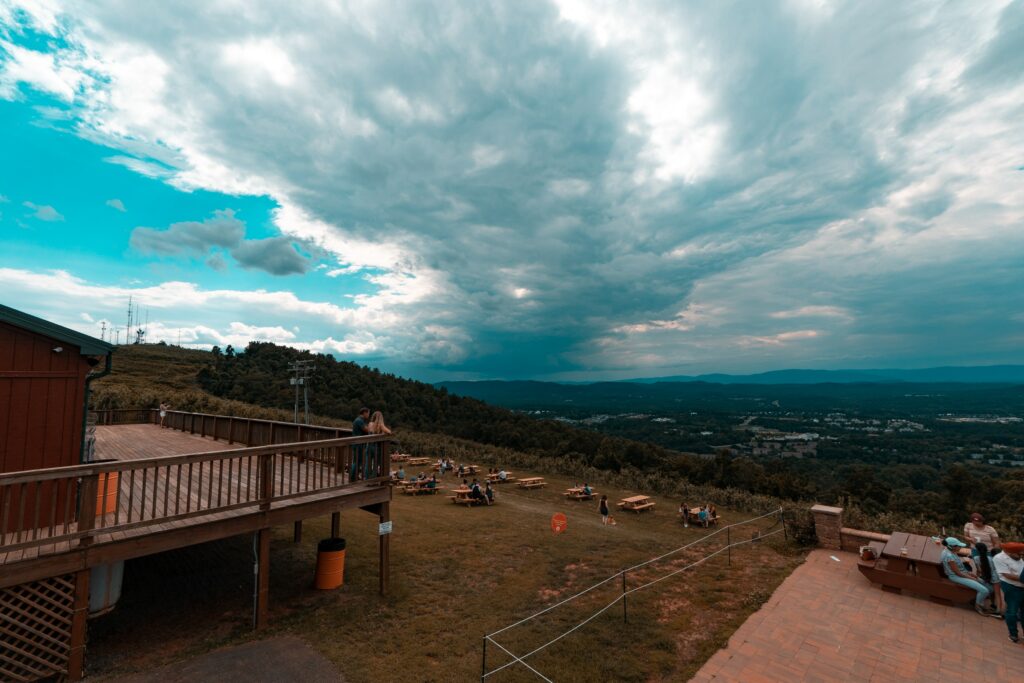 A thriving college town with a penchant for the arts. The Historic Downtown Mall is considered one of the finest urban parks in the country, with a whole new community built on a historic setting.
Charlottesville is the perfect honeymoon location for artisanal beer enthusiasts, people who enjoy live arts and spending time outdoors.
Bristol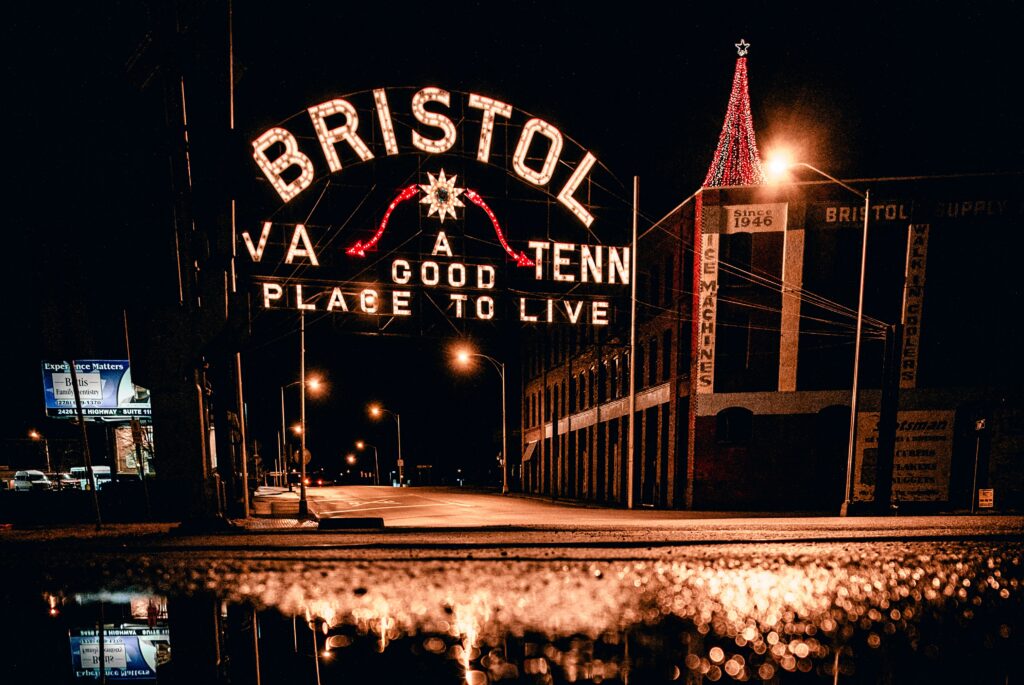 The place where Virginia and Tennessee meet, Bristol is the destination for music lovers. There is greenery too, with a handful of parks and recreational spaces to sit and enjoy a picnic lunch.
Bristol is a city so we recommend this destination to anyone who enjoys exploring museums and galleries; especially all you folks with a passion for music!
Top Excursions & Activities To Do On A Virginia Honeymoon
Every honeymoon is going to be different, but Virginia has something for everyone and remember – Virginia is for lovers. We recommend trying a little bit of everything in the place which has everything to offer.
Hiking: where better to see the sunrise than in Shenandoah Valley? Walk the very edge early in the morning to share a secret sunrise, or join a guided tour, deeper into the lush wilderness if you fancy your chances of (safely) sighting a black bear.
Enjoy the seafront: relish the seafood restaurants of Virginia Beach or go kayaking in Chesapeake Bay. This flourishing waterside destination is a cult center of maritime history.
Take a spa day: Virginia has no shortage of honeymoon resorts geared toward relaxing and being pampered together. If you choose to spend your honeymoon at one of many all-inclusive hotels, you will enjoy spending time together as a couple while your worries fade away.
Embrace the arts & culture: Virginia is a true hipster hotspot but also offers more non-contemporary pieces and areas to impress you apart from the craft beer and artisan markets, to the live music festivals. For instance, the museums, of which there are many, ranging from the Virginia Museum of Fine Arts to the Country Music Museum.
Sample Budget & Itinerary For Your Honeymoon To Virginia
Travel: flying international will cost at least $1000; flights from inside the US may cost between $100 and $500. Depending on where in the US you live, consider driving or renting a car. This will save the time and money spent flying, and turn a road trip into part of the honeymoon.
Hotel: the average hotel costs $350-$850 per night. If you choose to make use of a hotel spa or hotel-organized day trips, inflate this estimate by a couple of hundred dollars.
Food & drink: if you eat in a five-star place, a meal will set you back a couple of hundred dollars. If you want to keep it on a budget, rather prefer to pack a picnic and dine al fresco.
Everything else is budget-dependent. If outdoor experience is your thing, you might not care to eat in five-star restaurants. If food and drink are your guilty pleasure, you might decide this is a better use of your money than a couples' massage.
The great thing about Virginia honeymoon resorts is that there are so many of them you can select the right one for your taste and your budget and how you can go on about it is something we can show you with this 7-day sample itinerary:
Day 1 – settle into your hotel and get familiar with all the amenities, packages and things to do on-site. Freshen up and perhaps a little glammed up to enjoy some cocktails and pre-dinner canapés at the hotel bar before your first romantic dinner in-house.
Day 2 – rise and shine to take on your first full day in Virginia! If you want to head to the outdoors, why not hike along the Appalachian Trail or go on a drive through the Blue Ridge Parkway? Pack a picnic and enjoy a lunch al fresco in Virginia's beautiful nature, before heading back to the hotel for a full-body couple's massage, followed by an early dinner in one of Charlottesville's hipster restaurants.
Day 3 – your culture fix awaits. Take this day to go on a historical tour and visit historic Williamsburg, the Yorktown Battlefield, the Pentagon, or Mount Vernon with the estate of George Washington, the first president of the United States, and his wife Martha.
Day 4 – If you enjoyed Charlottesville, you will definitely come back to this vibrant city. Make a day of it and go wine tasting at Jefferson Vineyards where they do lovely wine pairing with locally produced food and specialties.
Day 5 – If you come in the summer, why not spend a day with a scenic drive along the shoreline, followed by a few hours frolicking by Virginia beach? Lots of local restaurants in close vicinity invite you for a quick seafood lunch before you head back to your hotel and perhaps enjoy some more of their massage services.
The winter months invite for a skiing trip in Shenandoah Valley, also followed by a massage to relieve those strained muscles and cold joints!
Day 6: If you are a nature enthusiast, why not use this last full day to get up early and explore Hot Springs in bath country? Check in to the Omni Homestead Resort in Hot Springs for one last night of romance and let the warm, mineralized water wash away all worries while you are enjoying the honeymoon phase to the fullest.
Day 7: Wake up early and get your last spa treatment together, whether you enjoy a mud wrap or a soothing scrub – the Omni Homestead Resort will offer whatever your heart desires, followed by a lavish breakfast before you get onto packing. Make sure if you travel by car, you take the scenic drive home along the Blue Ridge Mountains and enjoy your last hours in lover's country.
Frequently Asked Questions
How much does a Virginia honeymoon cost?
Expect to spend a minimum of $500-600 for a seven-day trip in the city, without travel. This estimate is based on eating at inexpensive restaurants and spending time hiking and visiting a couple of museums. This is an estimate if you plan to keep costs to a minimum.
To spend your honeymoon in the lap of luxury, look upwards of $2500. This will get you a few days in a more splendid hotel room; enjoying the four-star restaurant and making the most of an onsite spa.
The cost of your Virginia honeymoon will depend on your choice of accommodation and activities.
When is the best time to visit Virginia?
There is something to do in every season, so it verily depends on personal preference.
Some are drawn to the majestic colors of fall, or the vibrant pink blossom of springtime. Bare in mind that summer vacation is a busy time for families, and Virginia is a popular destination.
What is the best way to travel around Virginia?
We recommend traveling between cities by train. If you are drawn to the scenic countryside and wish to be more independent, renting a car will allow you to run to your own schedule.
Start Planning The Perfect Romantic Honeymoon Getaway
Virginia remains a popular honeymoon destination because it has something for everyone. Whether you are a couple who enjoys exploring the great outdoors or being pampered together in a lavish spa. Virginia is a fabulous compromise for newlyweds looking to spend a perfect holiday together discovering shared interests.
Virginia is a big place with no shortage of downtown hotels, countryside escapes, and perfect honeymoon resorts. So choose your favorite resort and destination, grab your loved one, and have a wonderful first trip as a married couple!